Malta Top Things To Do

Find Out About Numerous Suggestions For Malta Tourist Attractions
Malta top things to do. We suggest various possibilities of things you can do on a small island.
More to suggest such as Gardens in Valletta, local village feasts, Blue Lagoon in Comino an all year round natural wonder.
Further suggestions like worship places all over the islands, sandy beaches. Drink the local Cisk Lager beer.
More to see for night life, festivals, sandy beaches... 

Countryside Walk
Malta although such a small Island has something for everybody. Maltese culture is very rich due to its history location within the Mediterranean sea.

The Siege Bell War Memorial in Valletta with a panoramic view of the grand harbour entrance and surroundings.  

Sliema Promenade
A pleasant walk along the Sliema promenade up to St. Julians. You will meet many foreigners along the way, and also you can stop at one of the restaurants to have a lovely dinner.
Cruise around the island's beautiful coast in one day.
The Silent City
Walk along the narrow streets of Mdina with beautiful large houses built by late Maltese rich families who used to live there when it was the capital city of the islands.

Bay Street Complex at St George's Bay, adjacent to Paceville offers leisure, dining and shopping and activities for all youths to have an enjoyable evenings.

Eating
Maltese food restaurants in various localities, variety of foods, local foods, Italian, Chinese, Indian, French, Turkish.
The Malta Mechanized Ground Fireworks Festival is held in April at the Granaries Floriana for all local fireworks clubs.

World Heitage
Visit Malta's UNESCO world heritage sites. Discover the oldest megalithic temples in the world which are older than the Pyramids of Egypt.
Go to Buskett where you can roam around the small park surrounded by trees and plants and plenty of place to relax. Attend the Mnarja festivities held on 28th & 29th June 

Paradise Bay
A day at Paradise Bay close to the Gozo ferry terminal. A completely secluded beach for a complete rest.

The Aviation Museum Ta' Qali where you see a variety of aeroplanes from WWII. Watch restoration of ongoing projects.

Carnival
Come over in February for carnival. Enjoy seeing the colorful floats and the beautiful costumes.
Entertainment, festivals, very popular summer disco outdoor venues, at Gianpula Club, Numero Uno, Aria, Marrakech Club.

Blue Grotto Caves
A trip to the Blue Grotto at Wied iz-Zurrieq. Then take a meal at one of the local restaurants.  

Mqaret  is one of the Maltese specialties one must taste when in Malta.  Many restaurants offer it as a desert which is good with vanilla ice-cream.
Hop On Hop Off
Sightseeing in Malta is a good way to see the most important attractions of the Maltese Islands. Hop on hop off at your leasure with North Blue and South Red tours. This is one of the most Malta top things to do.

You can visit The Malta National Aquarium in Bugibba everyday from 10:00 to 20:00
Festivals
Festivals in Malta are popular in summer, Suggesting the Malta Jazz Festival, Marsovin Wine, Delicata Wine, Italian Wine Festivals. Held between July and August.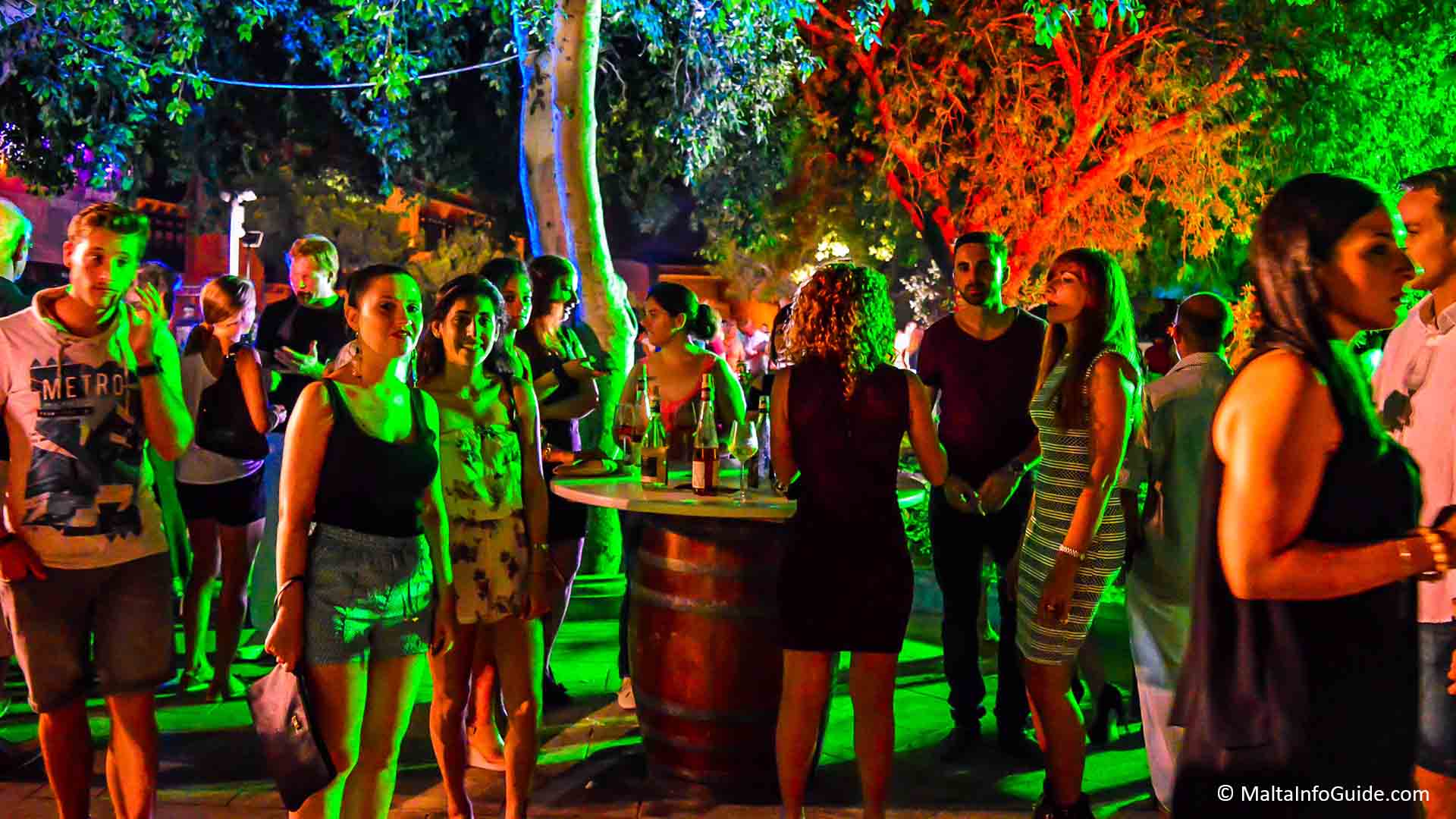 Taste the qubbajt, a traditional local Nougat. Stalls are available at all local village feasts.

Vittoriosa, Senglea & Cospicua
Enjoy an evening out at one of Birgu's wine bars or restaurants within the three cities area of Birgu, Cospicua and Vittoriosa.