Some other Top Things to do
Explore More Suggestions. Things You Can Try While On The Maltese Islands
Is Malta for you? There are tons of top things to do. Plan from before, read our numerous Things to see and do while on your holiday in Malta.
Do not miss further suggestions, summer entertainment, free festivals, fortification walks, visit the Manoel Theatre and sandy beaches - click here to read further.
More suggestions such as Valletta and Mdina fortifications with Azure Window, blue sea and temples...
Looking for further activities and suggestions like the silent city of Mdina, war museum, wine festivals...
Mdina Glass
At Ta' Qali you can see various displays to buy ornamental glass.  A tour round the factory will show you how it is done.  Various shops around the island sell this type of glass.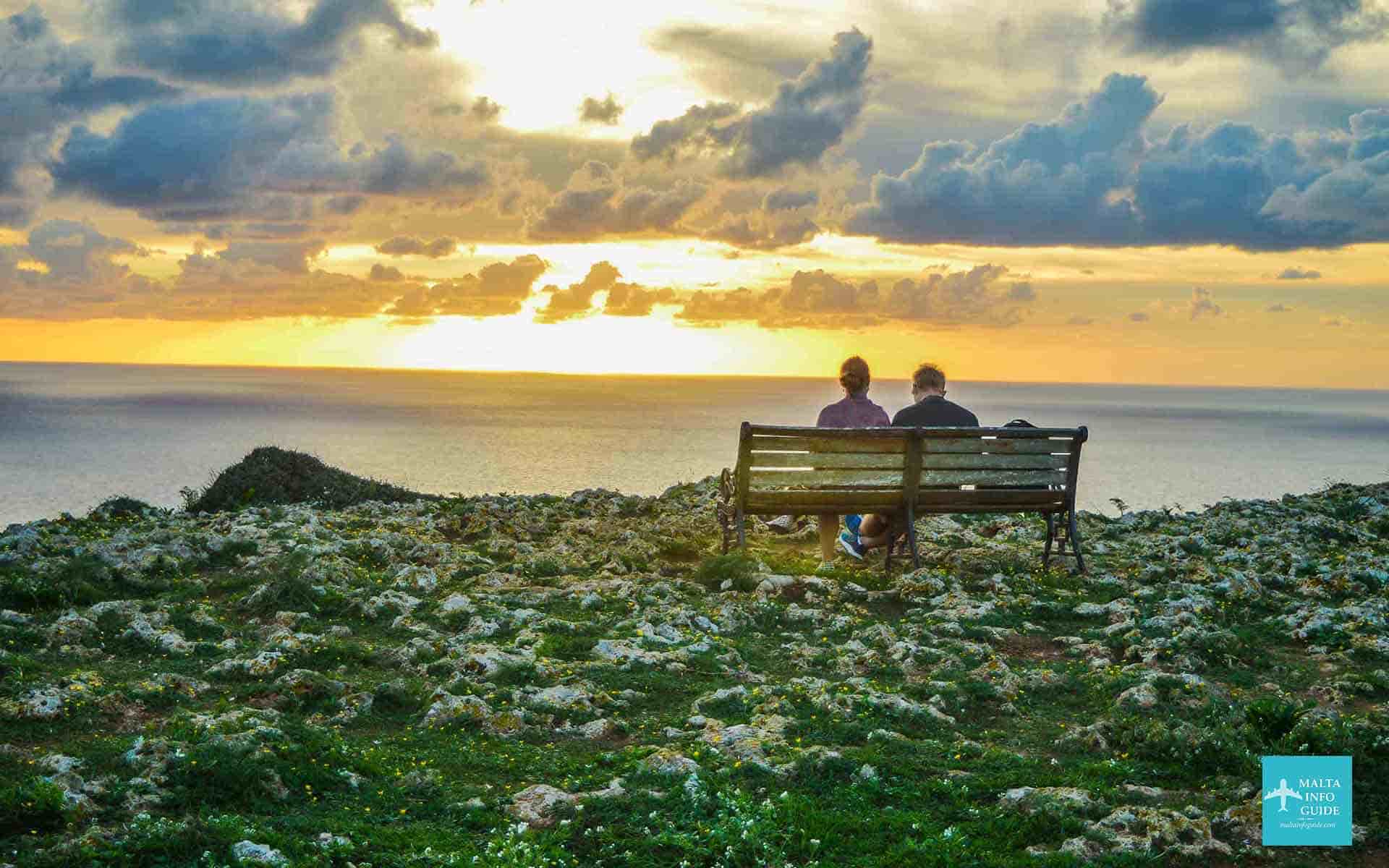 Sunset off the cliffs of Dingli. Relax in one of the restaurants cafes just across the road beside the cliff side.

History Timeline
A visit to The Malta Experience at the Mediterranean Conference Centre Valletta, an audio visual show will provide you with our history's journey

Yachting
Walk along the luxury yachts at Vittoriosa Waterfront while you admire the numerous fortifications of Valletta and the fortifications within the Grand Harbour.

Specialty of different types of fish offered at restaurants and also buying fresh fish from certain localities and Marsaxlokk.

Tiny Gozo is just a 20-minute ferry ride from Malta and has a population of 37,000 people. So quiet and tranquil.

Karozzin Ride
Take a ride with the traditional karozzin. You can find them outside Valletta, Sliema/St. Julians, Rabat/Mdina and Bugibba/Qawra

Taste the local fruits like water melon dullieh, peaches hawh, and grapes gheneb and figs.  

Water Sports
If you love water sports there is plenty of it in summer. Go to the beaches and rent water equipment, parachuting, canoeing, kayaking.

Village feasts are part of Maltese culture. Do not miss church functions, band marches, merry making, fireworks and decorations. Foreigners call them Malta festa. 

Sailing
Sailing in Malta is very popular and amazing adventure around the Maltese archipelago.

Farmers Market
Farmer's Market at Ta' Qali for freshly cut vegetables and fruits. Visited also by foreigners living here. Tuesday and Saturday 7:00 to 17:00.

The Valletta Waterfront, admire the luxury cruise liners and eat at one of the open air restaurants beside the sea.

Xorb l-Ghagin
South of the island rocky beaches Xorb l-Ghagin, Delimara, St. Peter's Pool provide clean, blue fresh sea ideal for a quiet swim in the deep sea.

Do not miss a visit to the Mosta church famous for it has the world's third highest unsupported dome.

Popeye Village
Popeye Village in Mellieha, where families can go for a full day entertainment of fun and food, together with the story of the village.

Malta is popular for tourists arriving by cruises. Start a cruise holiday from here visiting various Mediterranean countries.