Immersioni Subacquee a Malta
Immersioni subacquee a Malta
Scuba Diving Malta Corso Principianti
Le immersioni subacquee a Malta sono uno degli sport più popolari che puoi fare come turista. Le isole maltesi sono circondate da alcuni dei siti di immersione più famosi al mondo. Ora puoi cogliere l'occasione per immergerti nelle acque maltesi con l'esperienza subacquea.
Esperienza di immersioni subacquee a Malta - Prenota qui i tuoi biglietti
Biglietti per le immersioni subacquee
Disponibilità E Prezzi
Per verificare la disponibilità ei prezzi, vedere i dettagli del corso di immersione di prova qui.
Informazioni rapide sul corso di immersioni
Il corso di immersione a Malta inizia dalle 09:00 alle 17:30
Cosa è incluso
Un corso di immersione di prova della durata di circa 2 - 2,5 ore.
Una formazione teorica della durata di circa 45-60 minuti.
Noleggio attrezzatura subacquea.
Trasferimento da e per il tuo alloggio sia a Malta che a Gozo (questo servizio è a pagamento).
Pagamenti sicuri garantiti
Conferma Immediata e Biglietto Elettronico (Biglietto Mobile)
Perché immergersi a Malta?
Immersioni subacquee a Malta
Durante una grande fiera nota come BOOT nel gennaio 2018 a Dusseldorf, in Germania, Malta è stata insignita del premio come migliore destinazione per le immersioni subacquee.
C'è un'abbondanza di scogliere, grotte e relitti da esplorare nel cristallino Mar Mediterraneo che circonda le tre isole di Malta, ideali per le immersioni subacquee.
Un mare calmo e limpido, un'eccellente visibilità e possibilità estremamente basse di avvistare animali dannosi rendono le condizioni ideali per i subacquei alle prime armi e per i principianti.
Più di 50.000 turisti si recano a Malta ogni anno per sperimentare le fantastiche opportunità di immersione offerte dall'isola.
La costa Maltese ospita numerosi relitti interessanti, alcuni dei quali affondarono naturalmente durante la seconda guerra mondiale e altri che le autorità posizionarono deliberatamente in modo che i subacquei potessero accedervi meglio.
Altro da sapere
Immersioni subacquee a Malta
Devo prenotare in anticipo? Sì, puoi perché no. Averli in mano ti assicurerà un posto per questa nuova esperienza di cui non te ne pentirai.
Trova i biglietti per lo Scuba Diving a Malta
Sorgente dell'immagine: Depositphotos
want to rent a car in malta?
We have used Discover Cars every time we rented a car. We highly recommend them due to their good service and good prices.
need to book a hotel for your malta visit?
Using Booking.com, enter your travel dates and number of occupants then rates will be available for hotels and apartment during your visit in Malta 
See Malta Hotels on Booking.com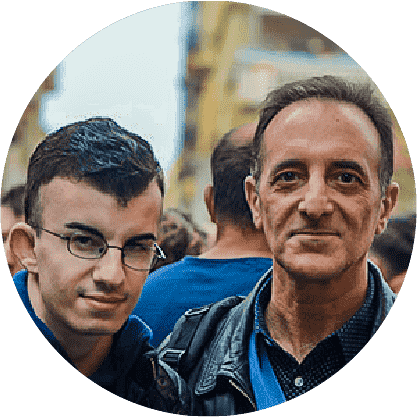 By Albert and Benjamin Magro