full-day tuk tuk tour gozo
Tour The Island Of Gozo On A Tuk Tuk + Gozitan Lunch
Why not try the Tuk Tuk Tour Gozo! Enjoy a day trip to the island of Gozo with your tuk-tuk driver and make the most of your time in Malta. Take a boat trip around the coast of Comino island Malta, passing through the Blue Lagoon and Crystal Lagoon.

Disclaimer: On our website, you will find affiliate links from which we receive a small commission.
Experience the vibrancy of the history of Gozo and Comino with a multilingual guided tour. Visit the city of Victoria, a medieval citadel city with cathedral and ancient ruins to explore.
Discover the culture of the locals and enjoy a traditional Gozitan meal with a glass of wine. You will be able to learn all about Greek mythology at Calypso's Cave, a cavern hidden inside a high cliff.
It is a great place to relax on white sand beaches and to swim in the crystal clear lagoons and bays of Comino.
Find tickets for the Tuk Tuk Tour in Gozo

Tuk Tuk Tour Gozo Tickets
availability and prices
You can find information about the tour, including pricing and availability, here.

Quick Info About The Tour
Tour lasts for approximately 7 hours.

Tour starts at 08:00.

The only languages available for this tour are Italian, German, French and Polish.
What Is Included
Secure Payments Guaranteed
Free Cancellation up to 24 Hours before tour starts
Reserve Now & Pay Later

Tuk Tuk Tour Gozo Itinerary
Experience the unforgettable sights of the islands of Gozo and Comino from the water as you embark on a full-day sailing excursion.

Taste the Gozitan cuisine in a traditional Gozitan lunch which is included in the price.
Explore Gozo's marvelous bays and old walled cities.
Get a feel for Gozo with this Tuk Tuk Tour.
Ride through old villages with cobbled streets to reach Victoria, the island's capital. At this fortified city, you will find an 18th-century Baroque cathedral.
Visit the highest point on the island, Sanap Cliffs.
As an addition, the tour will take you to see Xlendi Beach, Dwejra Bay, and the region around Calypso Cave, which is supposed to be the same cave mentioned in Homer's "The Odyssey."
Before returning to Malta, take the hopper boat to Comino. Swim in the Blue Lagoon and sail among the beautiful seas. Explore natural beauties such as the Elephant Head Rock and the Santa Marija Caves. Take a visit to Crystal Lagoon before returning home.
Secure Payments Guaranteed
Free Cancellation up to 24 Hours before tour starts
Reserve Now & Pay Later

More to know
A Full-Day Tuk-Tuk Tour in Gozo provides a guide-led tour in a traditional tuk-tuk around the island. With this tour, you will visit several attractions and landmarks over the course of a full day.
Typically, the tour will include attractions such as the Ggantija Temples more than 5500 years old, the Church of St. John The Baptist (Xewkija), Sanap Cliffs (Munxar), Xlendi Beach, Cliffs and Belvedere, Ta' Pinu Basilica and the Shrine of Our Lady (Gharb), the fortified Citadel (Victoria) and the Xwejni Salt Pans. The Dwejra area with its unique natural setting where the Azur Window stood but collapsed during a storm in 2017.

Everywhere you look, you'll find picturesque seascapes, local village culture, and centuries-old history.
Our brightly colored vehicles can seat up to six passengers and are driven by local Gozitan multilingual experts who will share their knowledge of the places you'll see.
Seasonal differences make each season unique. When the weather is mild and comfortable, it is best to do a Gozo Tuk Tuk chauffeured tour in the spring or fall. Hot summers and rainy winters can be expected. A winter landscape is more beautiful, less crowded, and has fewer people. The summer months are more pleasant than the wintery months but all depends on your preferences.

You should bring comfortable walking shoes, sunscreen, hat, swimsuit, and towel for summer. A light or warm jacket in the winter is recommended. On the tour, you'll want a camera to take pictures. It may be a good idea to bring some water and snacks, since the tour is quite lengthy. Don't forget any medications you need to take during the day.

The Tuk Tuk tours in Gozo last for 6 hours excluding travel time. They typically start at 10:30 in the morning.
A private Gozo Tuk Tuk itinerary can always be tailored to your needs.
A Tuk Tuk is a motorized rickshaw that has three wheels and is open-air. It is used for transportation in many countries, especially in Asia and Africa where traffic congestion is common. It typically has a small cabin with a driver's seat in the front and seating for passengers behind. They are often used as taxis or for short trips around town.

Tuk Tuks are named for the sound of their small engines, which often make a "tuk-tuk" sound.
Yes why not. It is better to have them in hand since this particular tour is very popular and tickets are sold very quickly especially in high season starting around May till end of September.

want to rent a car in malta?
We have used Discover Cars every time we rented a car. We highly recommend them due to their good service and good prices.
Get The Best Rates On Your Car Rental Now!
need to book a hotel for your malta visit?
Using Booking.com, enter your travel dates and number of occupants then rates will be available for hotels and apartments during your visit to Malta 
Book Your Hotel In Malta on Booking.com for the Best Rates!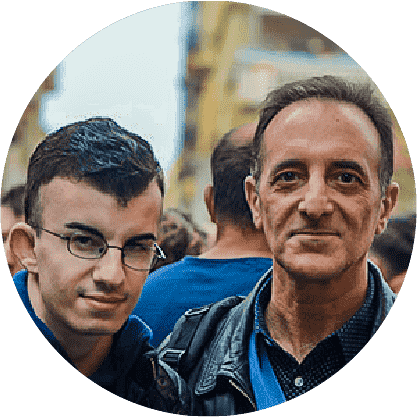 By Albert and Benjamin Magro
Padlock Outline icon by Icons8