full-day tuk tuk tour gozo
tour the island of gozo on a tuk tuk + Gozitan Lunch
Why not try the Tuk Tuk Tour Gozo! Enjoy a day trip to the island of Gozo with your tuk-tuk driver and make the most of your time in Malta. Take a boat trip around the coast of Comino island Malta, passing through the Blue Lagoon and Crystal Lagoon.

Disclaimer: On our website, you will find affiliate links from which we receive a small commission.
Experience the vibrancy of the history of Gozo and Comino with a multilingual guided tour. Visit the city of Victoria, a medieval citadel city with cathedral and ancient ruins to explore.
Discover the culture of the locals and enjoy a traditional Gozitan meal with a glass of wine. You will be able to learn all about Greek mythology at Calypso's Cave, a cavern hidden inside a high cliff.
It is a great place to relax on white sand beaches and to swim in the crystal clear lagoons and bays of Comino.
Find tickets for the Tuk Tuk Tour in Gozo

Tuk Tuk Tour Gozo Tickets
availability and prices
You can find information about the tour, including pricing and availability, here.

Quick Info About The Tour
Tour lasts for approximately 7 hours.

Tour starts at 08:00.

The only languages available for this tour are Italian, German, French and Polish.
What Is Included
Secure Payments Guaranteed
Free Cancellation up to 24 Hours before tour starts
Reserve Now & Pay Later

Tuk Tuk Tour Gozo Itinerary
Experience the unforgettable sights of the islands of Gozo and Comino from the water as you embark on a full-day sailing excursion.

Taste the Gozitan cuisine in a traditional Gozitan lunch which is included in the price.
Explore Gozo's marvelous bays and old walled cities.
Get a feel for Gozo with this Tuk Tuk Tour.
Ride through old villages with cobbled streets to reach Victoria, the island's capital. At this fortified city, you will find an 18th-century Baroque cathedral.
Visit the highest point on the island, Sanap Cliffs.
As an addition, the tour will take you to see Xlendi Beach, Dwejra Bay, and the region around Calypso Cave, which is supposed to be the same cave mentioned in Homer's "The Odyssey."
Before returning to Malta, take the hopper boat to Comino. Swim in the Blue Lagoon and sail among the beautiful seas. Explore natural beauties such as the Elephant Head Rock and the Santa Marija Caves. Take a visit to Crystal Lagoon before returning home.
Secure Payments Guaranteed
Free Cancellation up to 24 Hours before tour starts
Reserve Now & Pay Later

More to know
TukTuk Tour Gozo
Should I buy the tickets in advance? Yes why not. It is better to have them in hand since this particular tour is very popular and tickets are sold very quickly especially in high season starting around May till end of September.

Find tickets for the Tuk Tuk Tour Gozo

want to rent a car in malta?
We have used Discover Cars every time we rented a car. We highly recommend them due to their good service and good prices.
Get The Best Rates On Your Car Rental Now!
need to book a hotel for your malta visit?
Using Booking.com, enter your travel dates and number of occupants then rates will be available for hotels and apartments during your visit to Malta 
Book Your Hotel In Malta on Booking.com for the Best Rates!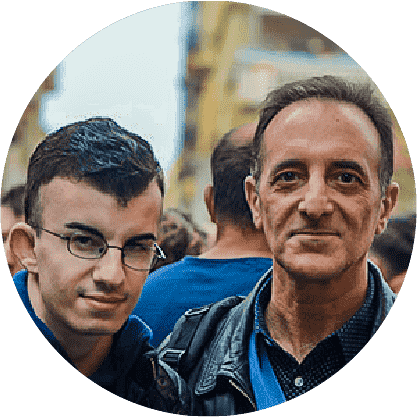 By Albert and Benjamin Magro
Padlock Outline icon by Icons8