Malta top Things to do
Unbelievable Facts That Will Make You Want To Visit Malta Now
Malta is a tiny island and here are the top things to do. Roam the island with our ultimate guide to the main points of interests.
Visiting Malta for one, two, three, four days or even a week? On such a small island like ours, with everything so close to each other, you will waste little time to change locations. You will have more time to enjoy the island's fantastic sights.
Whether you are a first-time visitor or lived here since you were born, you will discover a variety of things to do in Malta. Malta is a family-friendly location where there are plenty of things to do for kids.
Need a bucket list for Malta? These are our suggestions for the top bucket list things to do in Malta.
Do you want a list of more than 50+ things to do in Malta, then here it is.
If you are coming for a romantic holiday then here are some suggestions for some romantic locations on the island.
Visit the grid-like roads of the capital valletta
Valletta was built by the Knight of St. John in 1566 was a fine example of modern city planning. The first European city built on a completely empty site. It is worth visiting. Get a Valletta travel guide book. Walk around the streets. You can stop at a restaurant or cafe at many location around the city.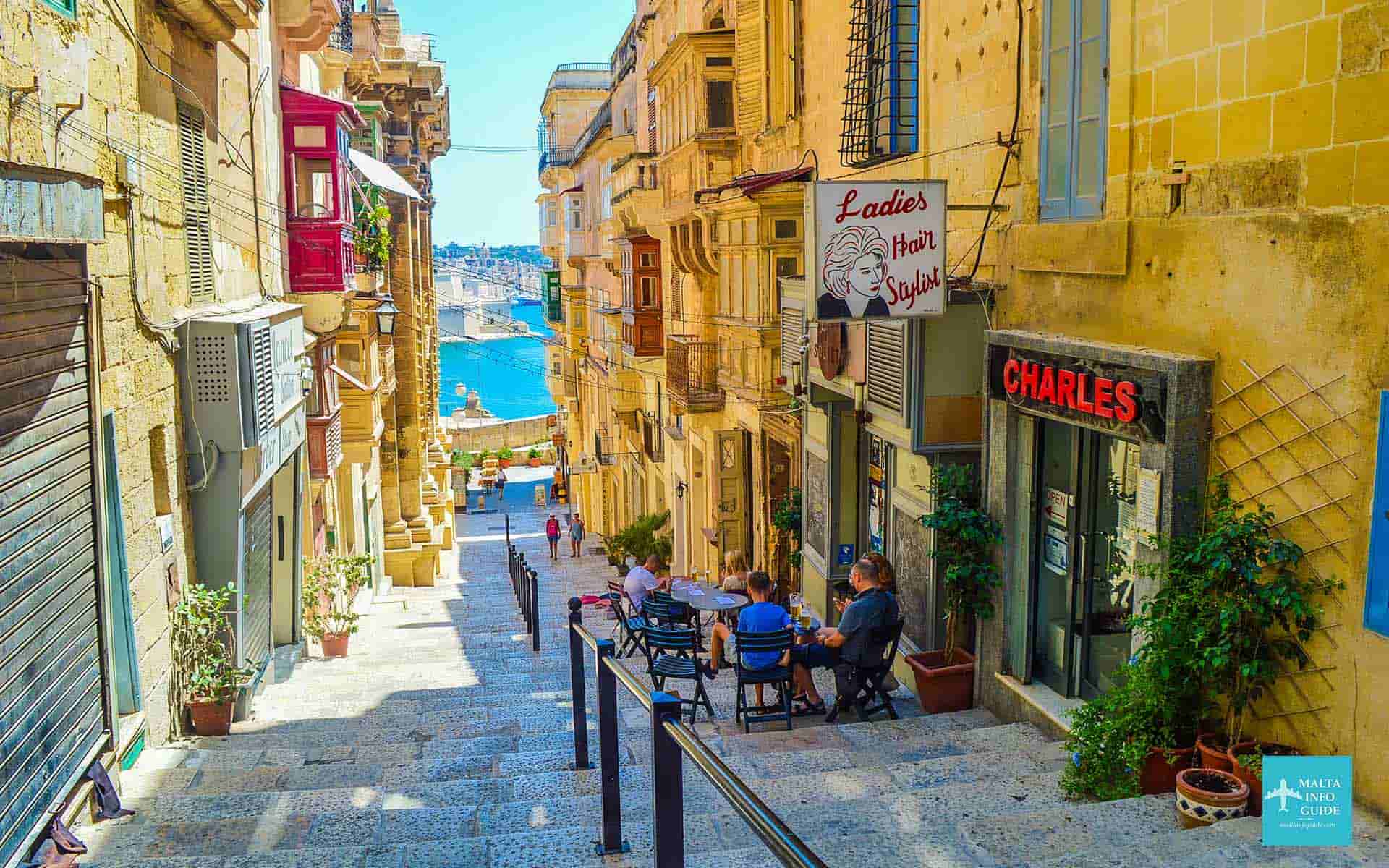 Things To Do In Valletta

If you still need more ideas of what to do, we have another 20 more suggestion of things to do in Valletta.
Visit the medieval capital Mdina
Walk along the narrow streets of Mdina with beautiful large houses and palaces built by late Maltese rich families who used to live here when it was once the capital city of the islands. Visit the silent part of the old fortified city with 4000 years of history. Lamp lit at night, the old capital of Malta is fascinating to visitors for its timeless charm.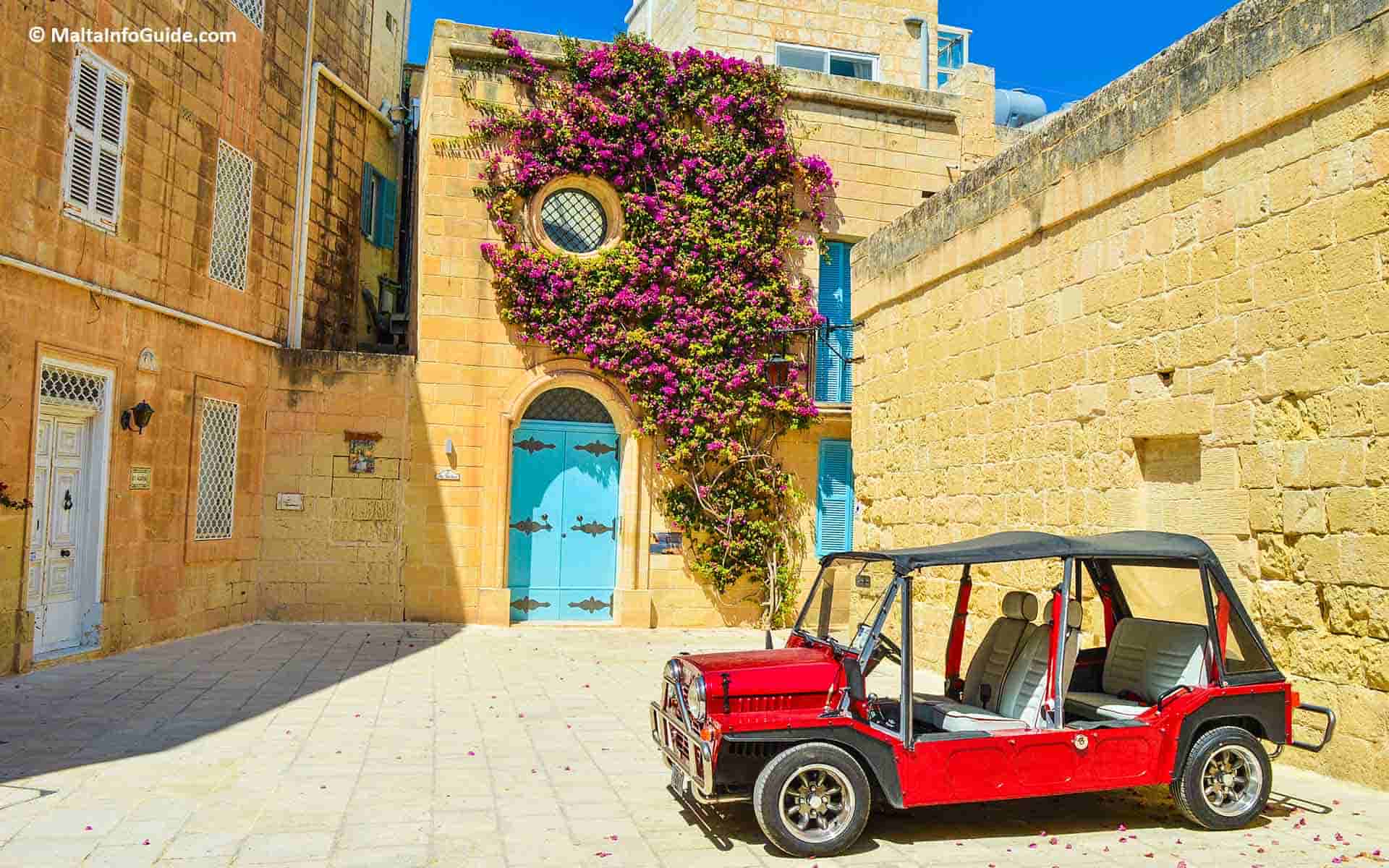 Things To Do In mdina
Spend a Day Here: Mdina is very small but there is enough things to see and do for the whole day. As a part of your day trip you can also visit the village of Rabat.
Mdina Cathedral: The Metropolitan Cathedral of Saint Paul is popularly known as St Paul's Cathedral. Located in approaching from the main road.
Mdina Glass: At Ta' Qali crafts village you can see various displays to buy ornamental glass. A tour round the factory will show you how it is done.  Various shops around the island sell this glass. 
Mdina Dungeons: It portrays events from the dark side of history of a long time ago. The only dark attraction walk on the islands.
Mdina Experience: A 30-minutes audio-visual multi-language showcases the rich and complex history of the old capital. The Mdina Experience is a great opportunity not to miss.
Delicious Cakes: At 

Fontanella Tea Garden at Mdina. Getting a table on the upstairs deck at the edge of the fortifications for a beautiful view of the island.

Karozzin Ride: Take a ride with the traditional karozzin. You can find them outside Valletta, Sliema/St. Julians, Rabat/Mdina and Bugibba/Qawra.

Being a very old fortified city there are quite a few museums and old architecture to see across the streets. Find more things to do in Mdina.

Eat the famous Pastizzi while visiting rabat
While visiting the town of Rabat, stop by the famous pastizzi place called 'Serkin'. Pastizzi is one of the most famous Maltese foods on the island. Rabat just a couple of minutes away from Mdina, has its different charm than the rest of the villages.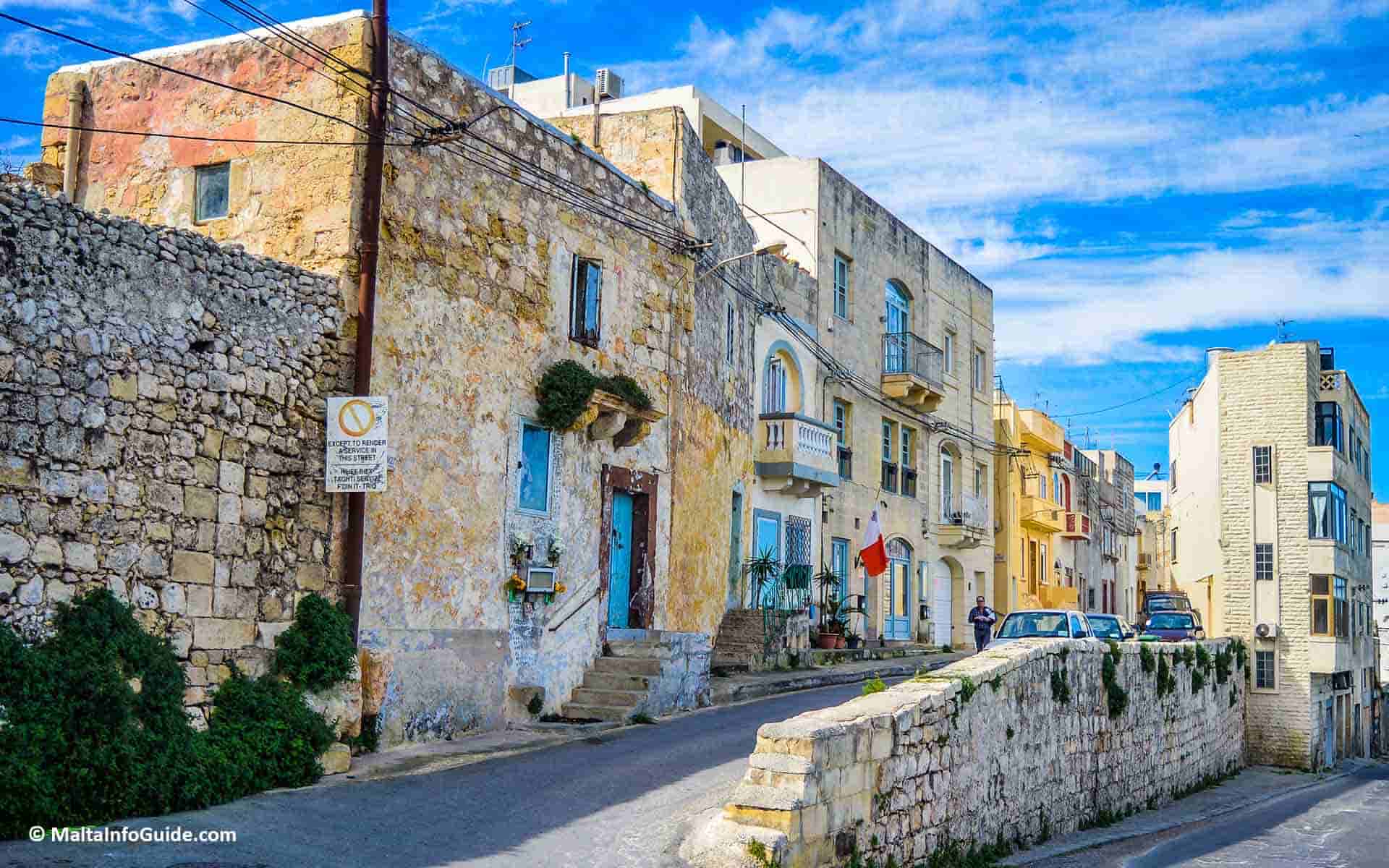 Things To Do In rabat
Domus Romana: popularly known as the Roman Villa, discovered in 1881 shows how the Romans used to live during their rule in Malta. You find beautiful Roman mosaic pavements. It is a fine example of a Roman building not to be missed.
St. Paul's and St. Agatha's catacombs: They are the most elaborate catacombs on the islands. All dug from natural underground limestone covering an area of 6100 square metres.
St. Dominic's: St. Dominic's Church and Priory at Rabat is a magnificent historical place to visit. You can visit the church and the garden although privately owned. A must visit if you are visiting this town. It was part of the set for the "Game of Thrones" Red Keep gardens.
Parish Church: The Basilica of St. Paul is a Roman Catholic Parish church lying in the centre of this town. The church is open during mass times mostly in the morning and the afternoon.
Visit the marsaxlokk market and Blue Grotto Caves
Wied iz-Zurrieq, many people know it as Blue Grotto the famous caves of the island. The 20-minute boat trip to the caves is visited by over 100,000 people. A few kilometers away is the fishing village of Marsaxlokk.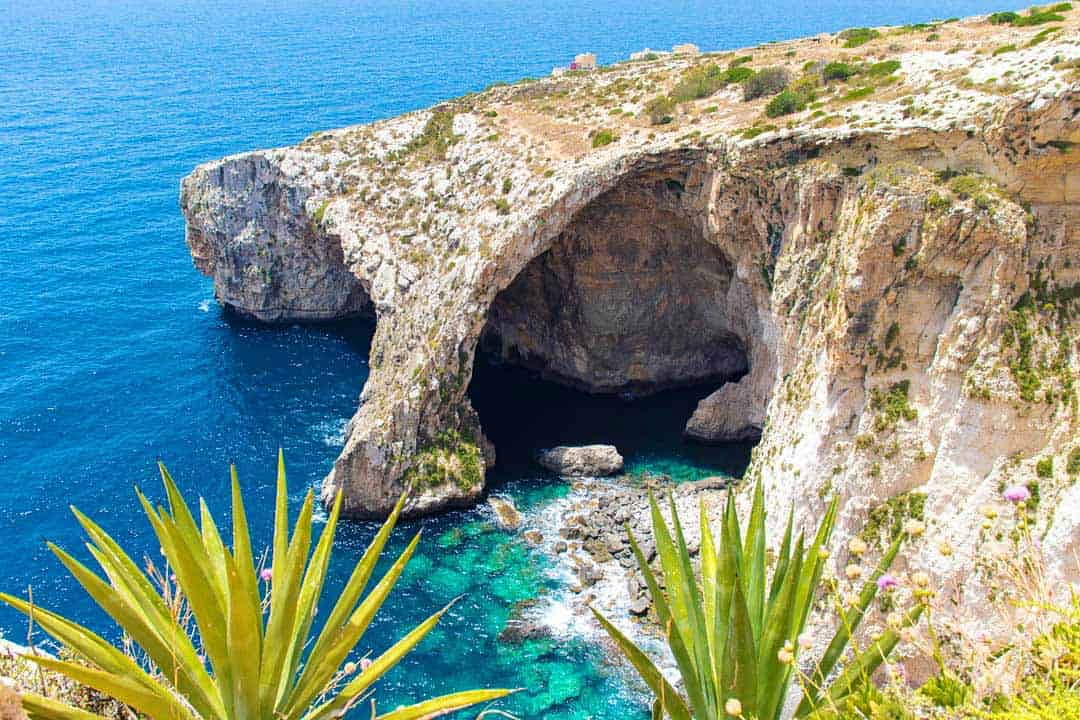 Photo By Silvija Copak (@silly.silvi)
Things To Do In Marsaxlokk and Blue Grotto
Marsaxlokk: Mingle with locals and fishermen at Marsaxlokk village. The colourful fishing boats, the open daily market. Plenty of restaurants. 
Traditional Boat: They can be seen at Marsaxlokk, Birgu, Gnejna Bay, Marsaskala, Wied Iz-Zurrieq and Gozo.
Blue Grotto Caves: A trip to the Blue Grotto at Wied iz-Zurrieq. Then take a meal at one of the local restaurants.
Restaurants: When visiting the site, eat or have a supper at one of the Blue Grotto Restaurants, which serves traditional Maltese cuisine mixed with Mediterranean cuisine.
Diving & Wrecks: At Wied iz-Zurrieq you find the popular wreck of Um El Faroud which sunk in September 1998. Many divers like to scuba dive and witness the wreck and the coral reef around it.
Explore Malta by taking a tour
Did you know that you can take a tour in Malta? Our island offers some of the best tours giving you the chance to explore many sights. A mix of boat tours, sightseeing, cruise tours, jeep safari's and also ghost tours in Valletta and Mdina.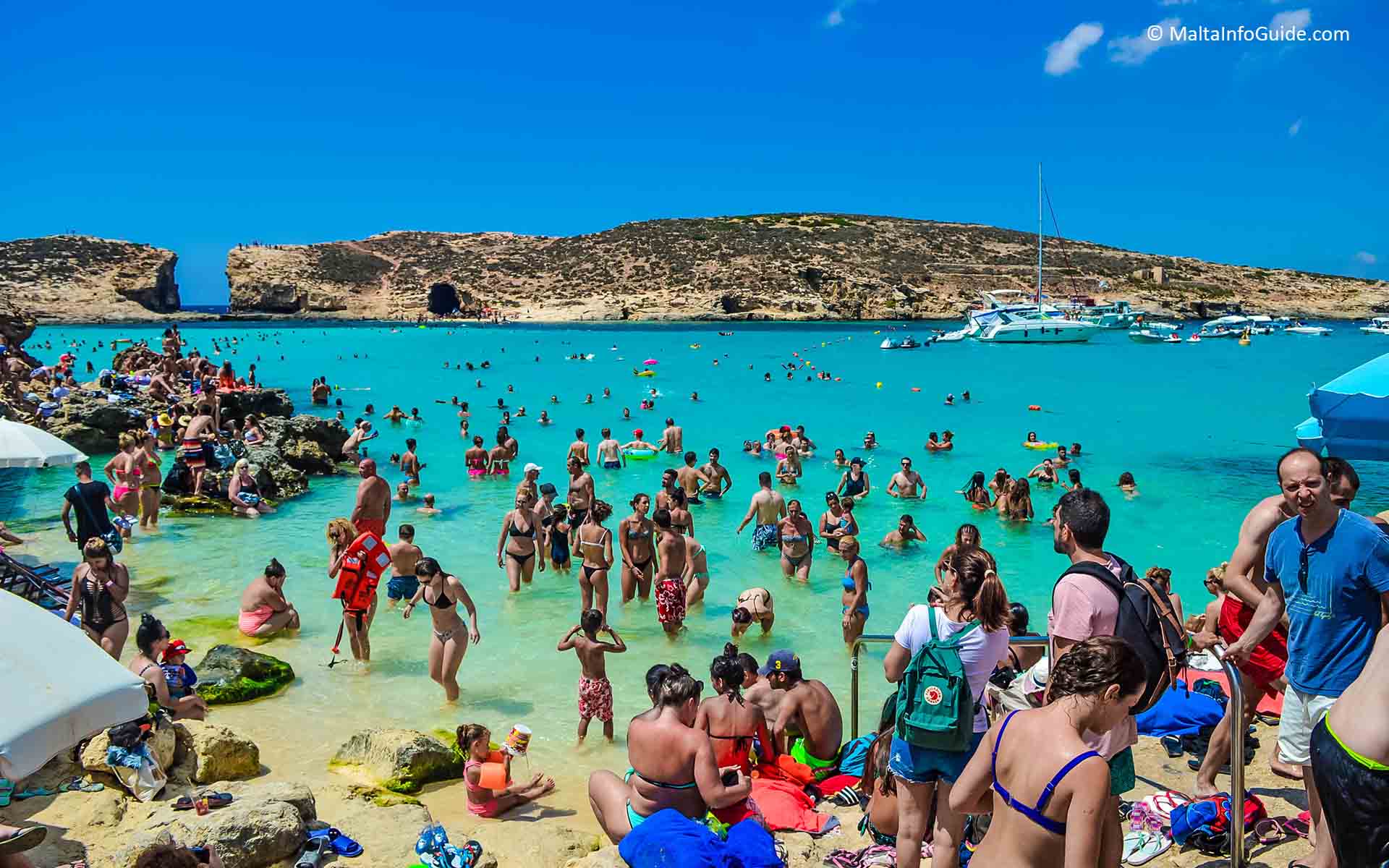 best tours on the maltese islands
Hop On Hop Off: Sightseeing in Malta is a good way to see the most important attractions on the islands. Hop on hop off at your leisure with North Blue and South Red tours. This is one of the most Malta top things to do.
Sea Adventure Cruise: Enjoy a fantastic day for an endless memory on the Sea Adventure Cruise. Carefully planned to help you benefit from the best Malta can offer.
Game of Thrones: An American fantasy drama which was party filmed in Malta for Season 1. It is a hit with people who come over specifically to see the filming locations.
Mdina Night Tour: Take an Mdina night tour for a relaxing tour around the streets and historic buildings. Most streets are pedestrianized ideal for an evening tour.
Hypogeum: Malta's Ħal Saflieni Hypogeum is one of the world's best preserved prehistoric location. An underground burial site dating back 4000 BC. Book early, not to be disappointed.
Harbour Cruises: There are several Malta cruises around the island including trips to the Comino, Gozo and Sicily.
Round Malta Tour: Circle round the island on a boat and witness all the beautiful coastline with an additional stop to the Blue Lagoon.
Explore the mix of quiet and ambience of Gozo
Gozo is a second island to the Maltese where many go up for a holiday. It is also the second largest in the Maltese archipelago. Once you arrive on the island you will not want to leave due to its beautiful scenery and quiet surroundings. Tiny Gozo is just a 20-minute ferry ride from Malta and has a population of 37,000 people. So quiet and tranquil.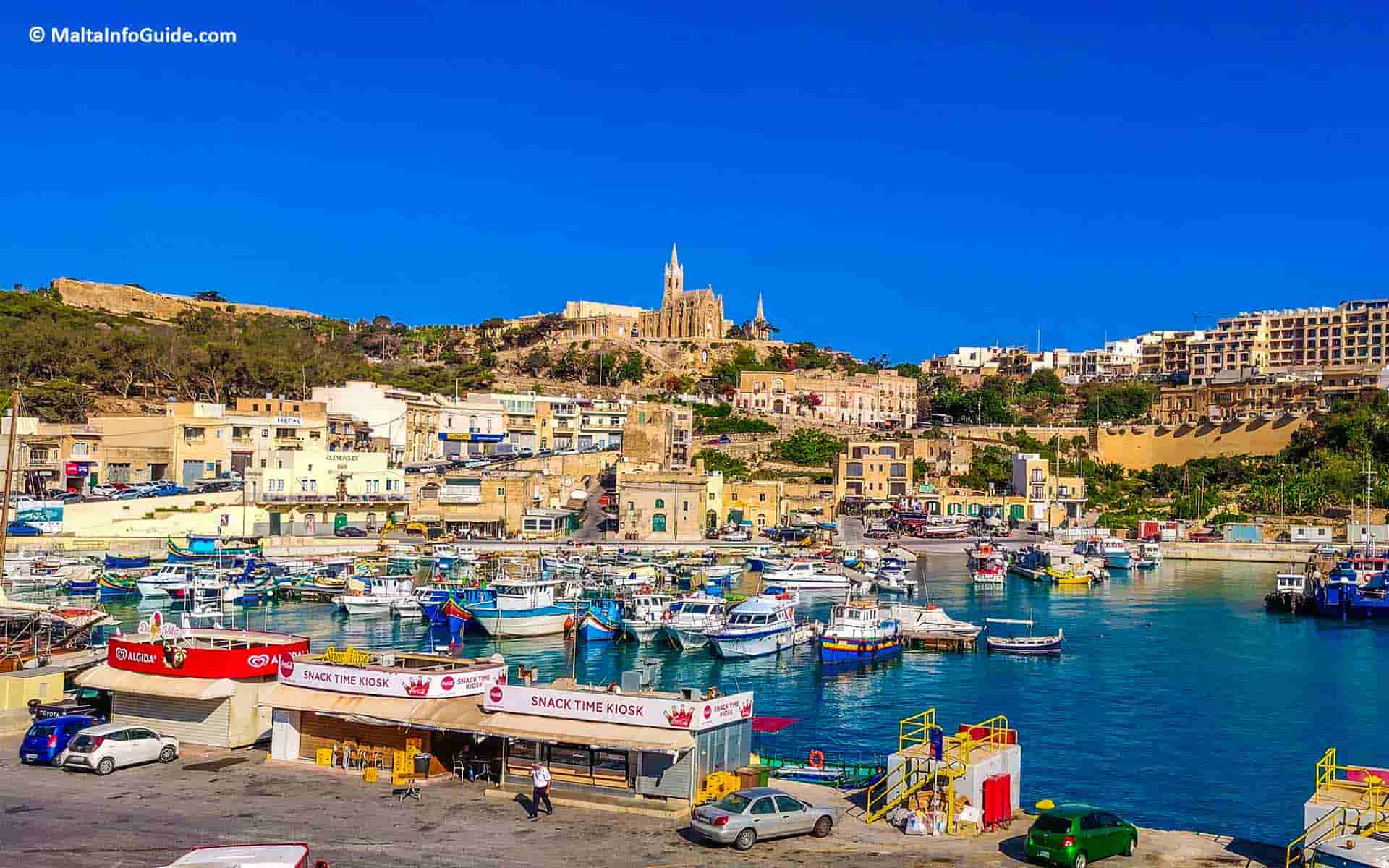 what to do on the island of gozo
Dwejra Bay: Whoever goes to Gozo will surely go to the Dwejra Bay wher the Azure Window once stood. It is an enchanting location ideal for walks and memory photos.

Countryside Walks: With all the greenery in Gozo, a beautiful walk in the countryside is a must especially during the winter months. Here are some of the best hiking trails in the country.

Ggantija Temples: Ggantija in Gozo with massive huge stone constructions dating back to 5000 years ago a UNESCO World Heritage Site. Do not miss this visit.
Marsalforn: Marsalfrom one of the most popular locations for accommodation, summer residences, beaches and restaurants. In summer it comes to life with locals, Maltese and tourists.
Mixta Cave: Hidden high up in the fields, Mixta cave is the place from where you can have a fantastic view of Ramla Bay, the valley and the surround sea.
Citadella: The Citadel with its imposing fortifications visible from almost all of Gozo stands out as a major landmark It is an ancient fortified city which has been occupied by man since prehistoric times.
Ta' Pinu: 'The Blessed Virgin of Ta' Pinu' church located in the outskirts of the village of Gharb. It is a national shrine which is visited by almost every person who goes to the island of Gozo.
Being such a small island, there are plenty of things to do in Gozo.

Swim at one of our marvelous beaches
Swim at the best beaches on the islands of Malta and Gozo. Swim in the crystal clear sea surrounding the islands. You find a mix of rocky and sandy beaches. Make this one of your top things to do. The island's weather offers many sunny days. Sunbathing is not only between June and August. From April the weather starts getting warm. Avail yourself to enjoy the sun.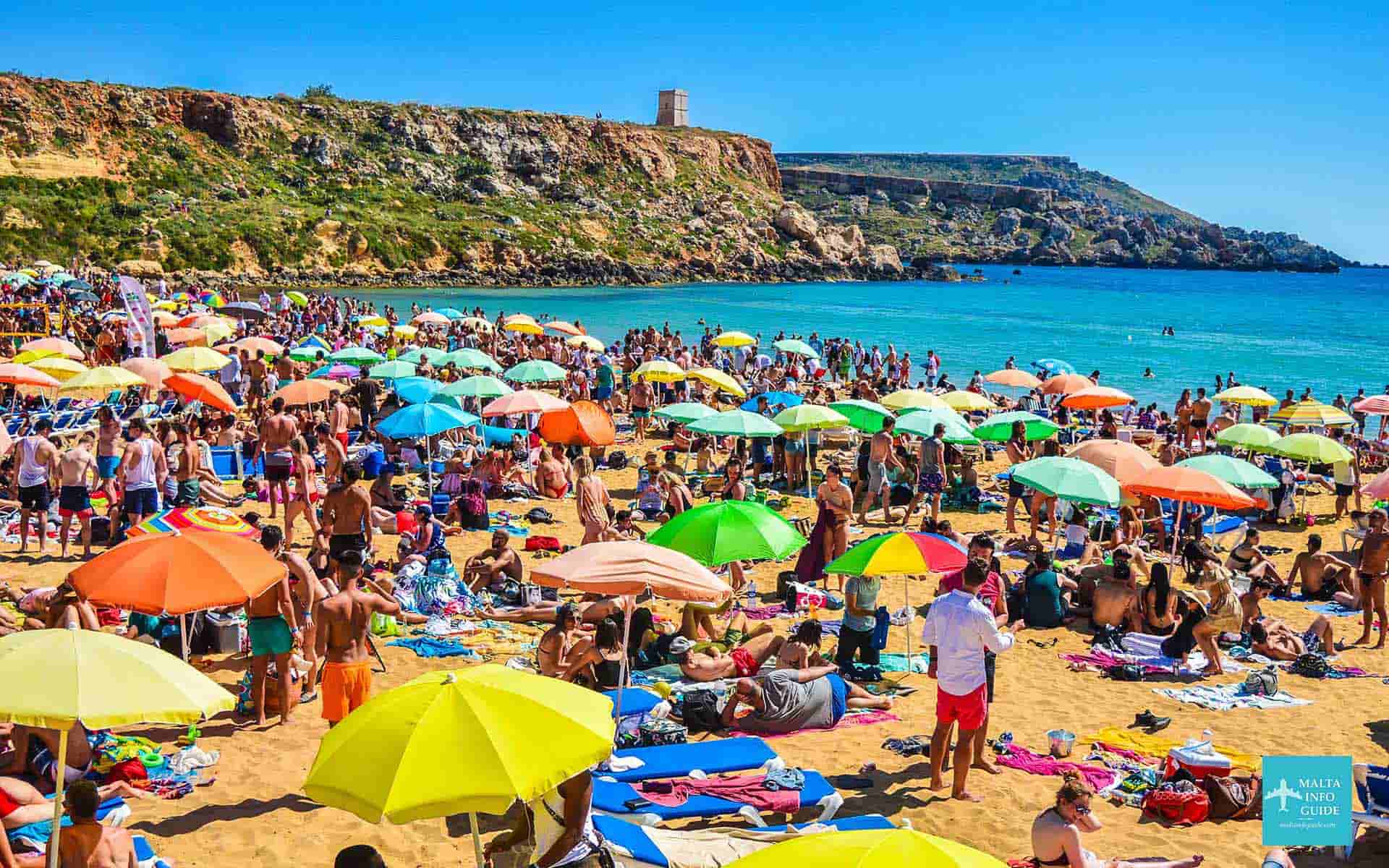 the best beaches in malta and gozo
Mgarr ix-Xini: A few years ago Angelina Jolie and Brad Pitt spent several months on the island of Gozo, the setting for "By the Sea," a film directed by Jolie. It was partly filmed at Mgarr ix-Xini bay.
Paradise Bay: A day at Paradise Bay opposite to the Gozo ferry terminal at the far north of the island. A secluded and romantic beach for a complete rest cut off from everything.
Xorb l-Ghagin: South of the island rocky beaches Xorb l-Ghagin, Delimara, St. Peter's Pool provide clean, blue fresh sea ideal for a quiet swim in the deep sea.
Xlendi Bay: Enjoying a good swim at Xlendi Bay Gozo. Have a meal at any time especially in the evening along the promenade restaurants.
St Peter's Pool: St. Peter's pool is a very popular rocky bay where foreigners come to Malta purposely to swim here. It is located in the south of the island. It is a natural beauty with beautiful clear water.
Ramla Bay: The bay is popular for its golden-reddish sand. It lies at the end of a fertile valley with the village of Xaghra as the closest village. Enjoy the tranquility of the surrounding landscape.
Ghadira: Ghadira Bay or better known by foreigners as Mellieha bay, lying in the north of the island. It is the longest sandy beach on the island extremely popular for its shallow sea level for the first 20 metres. Ideal for children and many who love to play ball and freebee.
Golden Bay: Golden Bay is a fantastic sandy beach, lovely with its natural surroundings. It is great to come here for swimming and sunbathing not only in summer but during less heat intensive months. Enjoy the view from top of the bay.
Churches and the Colourful Festa celebrations
Village feasts are part of Maltese culture. Do not miss church functions, band marches, merry making, fireworks and decorations. Foreigners call them Malta festa. Feasts throughout the year, towns and villages celebrate the religious feast of their patron saint. They form part of the Maltese culture and traditional fabric for many centuries. Unique traditions only found in Malta.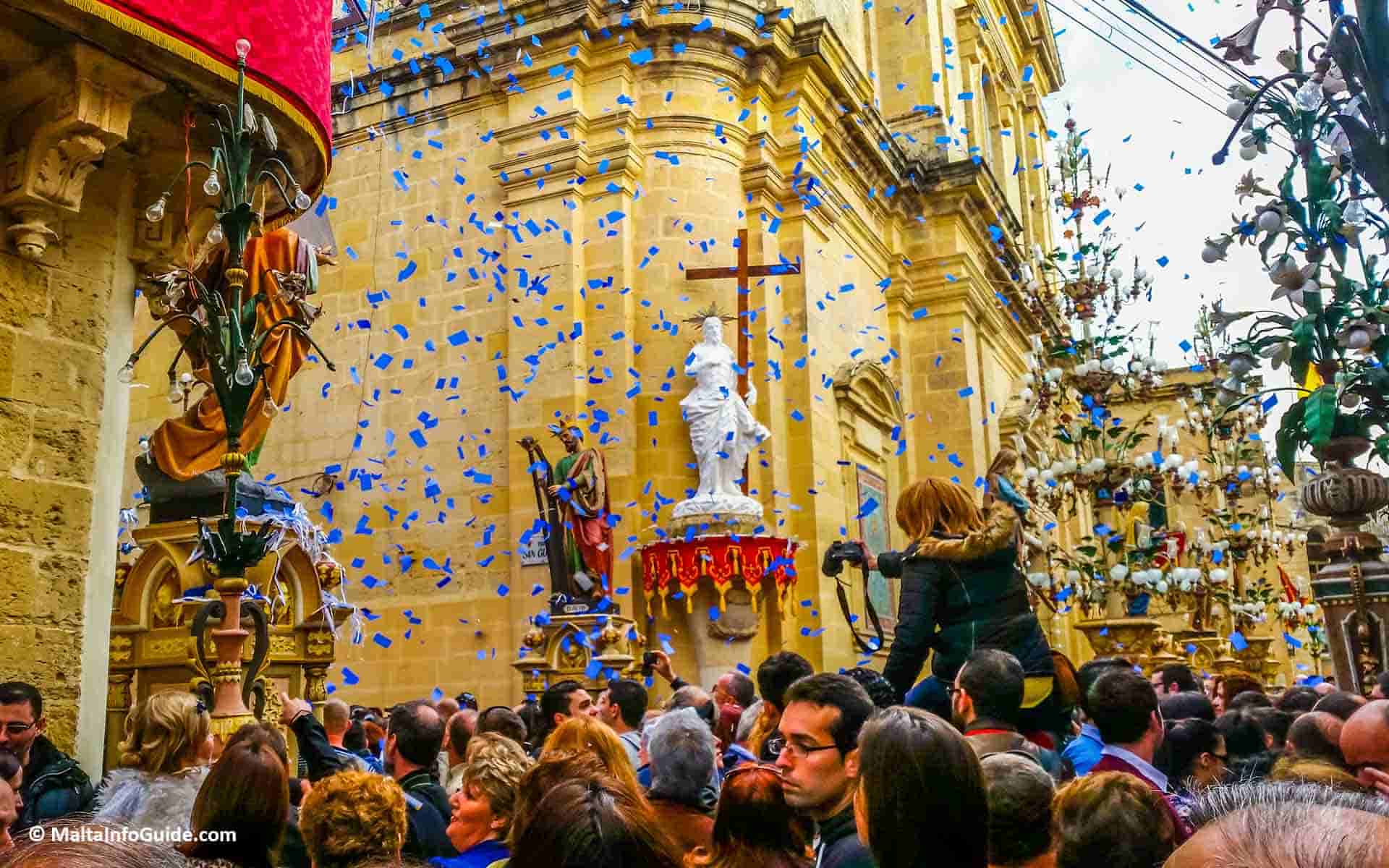 things about the maltese village feasts
Worship Places: About 97% of its residents are Roman Catholic with 581 worship places. The Mosta dome has the world's third highest unsupported dome. 
Mosta Dome: The Mosta church famous for its spectacular dome. A neoclassical design based on the Roman Pantheon.  For some time considered as the third largest in Europe.
Village feasts: The traditional Maltese festa is the highlight of the religious feast calendar mostly celebrated during summer for the positive weather condition where enthusiasts decorated several streets at the core of their village. Visit this unique Maltese tradition and have fun taking photos.
Visit the decorated church: During a village feast it is imperative to visit the parish church for its spectacular decorations, covered in red damask, chandeliers and many intricate silver décor honouring. Unique opportunities only seen in Malta.
Stroll around the streets: The core of the villages surrounding the parish church are the areas mostly decorated in all the village. It is a hive of activity where you can be attracted to visit like many other foreigners who love to live on these islands.
Fireworks: Fireworks are an integral part of the Maltese feast. Summer brings with it numerous feasts where you can plan to see the ground and aerial fireworks especially during the weekends. Certain villages have very intricate fireworks which needs to be seen to be appreciated.
Listen to band marches: There is no local feast without celebrations and band marches. It is apart of our culture to enjoy ourselves. There is a lot of rivalry especially if there are two bank in the same village. Take the opportunity to share this experience while in Malta.
Experience the Maltese Nightlife
Throughout the year you find where to be entertained with very popular venues for dancing and clubbing, at Gianpula Club, Numero Uno, Aria and Marrakech Club.
Enjoy the nightlife in Paceville clubs and discos. Plenty of bars, clubs, gentlemen's clubs to choose from. Axis Disco, Babylon Bar, Barfunk, Boogie Bar, BJ' s Night Club, Black.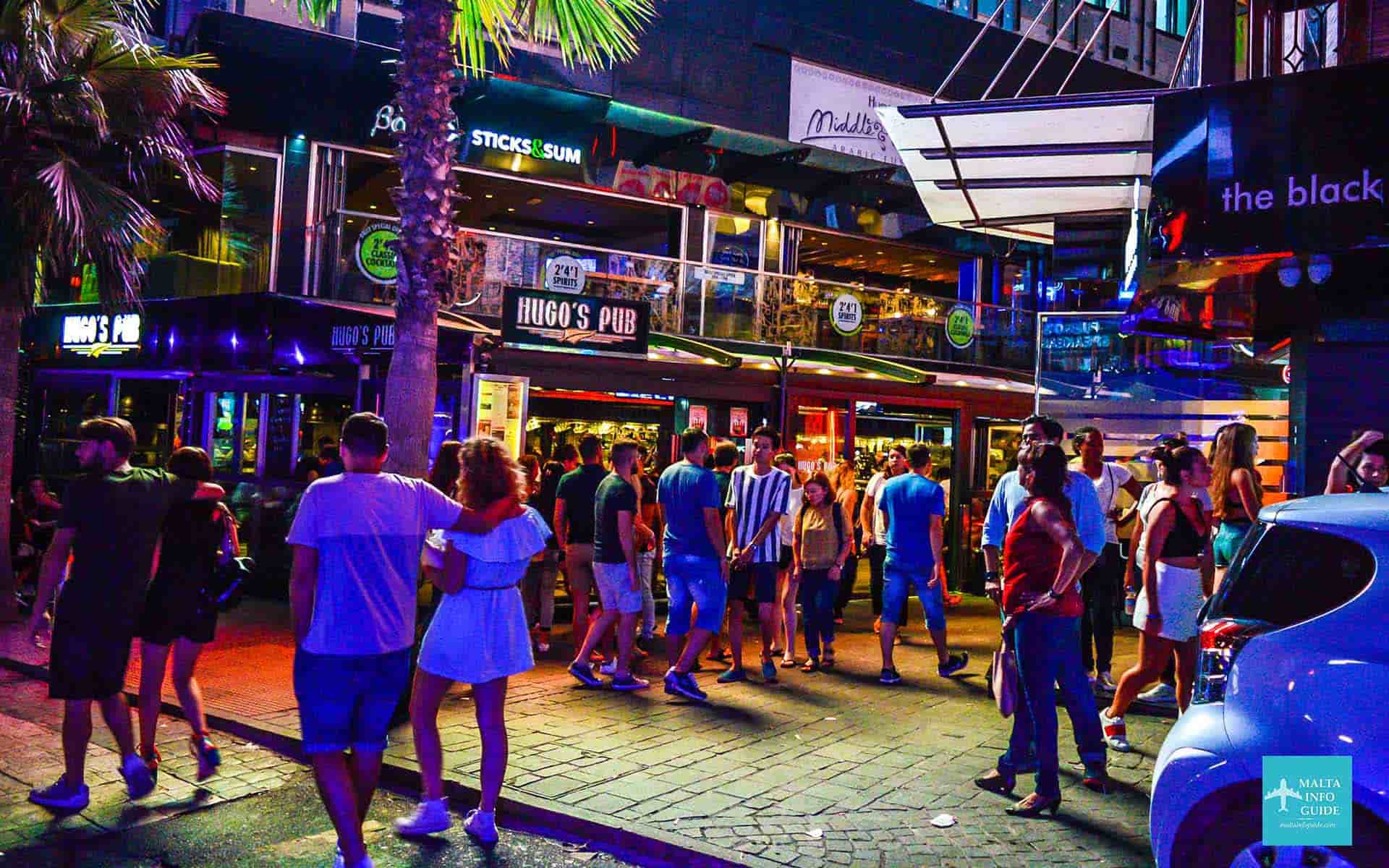 Entertainment: A variety of events from cinemas, casinos, night life at Paceville, water parks, operas, wine, jazz, bowling, arts and baroque festivals.
New Year's Eve Parties: The big night where you look what to do. Malta offers such a variety, knowing that locals love entertainment. Look and book early from hotel dinner dances, to nightclubs, restaurants and bars.
New Year's Eve Malta: NYE at Valletta open air celebrations. Many flock to the capital, for the entertainment on the big stage at Palace Square, including midnight fireworks. All restaurants and bars are open till late.
Boat Parties: The very popular summer boat parties. It is surely a night to remember. Sailing from Sliema marina towards the setting sun. Drink from an open bar. Enjoy the snacks. Dance to the load music till you come back to port. 
Casino: On a tiny island with four casinos at Portomaso and The Dragonara Casino both at St. Julian's, the Oracle Casino at Bugibba. Amazing place where you will find great games where to enjoy your time. 
Clubs & Bars: Plenty of places for clubbing and bars to enjoy yourself. From rooftop terraces to the island's quaint oldest wine bar. There is everything for everyone and everything for any mood you will be in.
Open-air clubbing: During summer enjoy the magical outdoor club of Gianpula and Numero Uno. Located close to Rabat in the country side. You will not be disappointed with the atmosphere and entertainment offered till the early hours of the morning.
Events: Look for events while in Malta. They span all through the year ranging from international singers, operas, plays, cultural festivals, carnival and sports.
Explore The History Of Malta Of A Hundreds Of Years Ago
If you love history these are the places to visit. Here you can eplore the fascinating history of the people that once lived on these islands and made their home for along time. Visit Malta's UNESCO world heritage sites. Discover the oldest megalithic temples in the world which are older than the Pyramids of Egypt.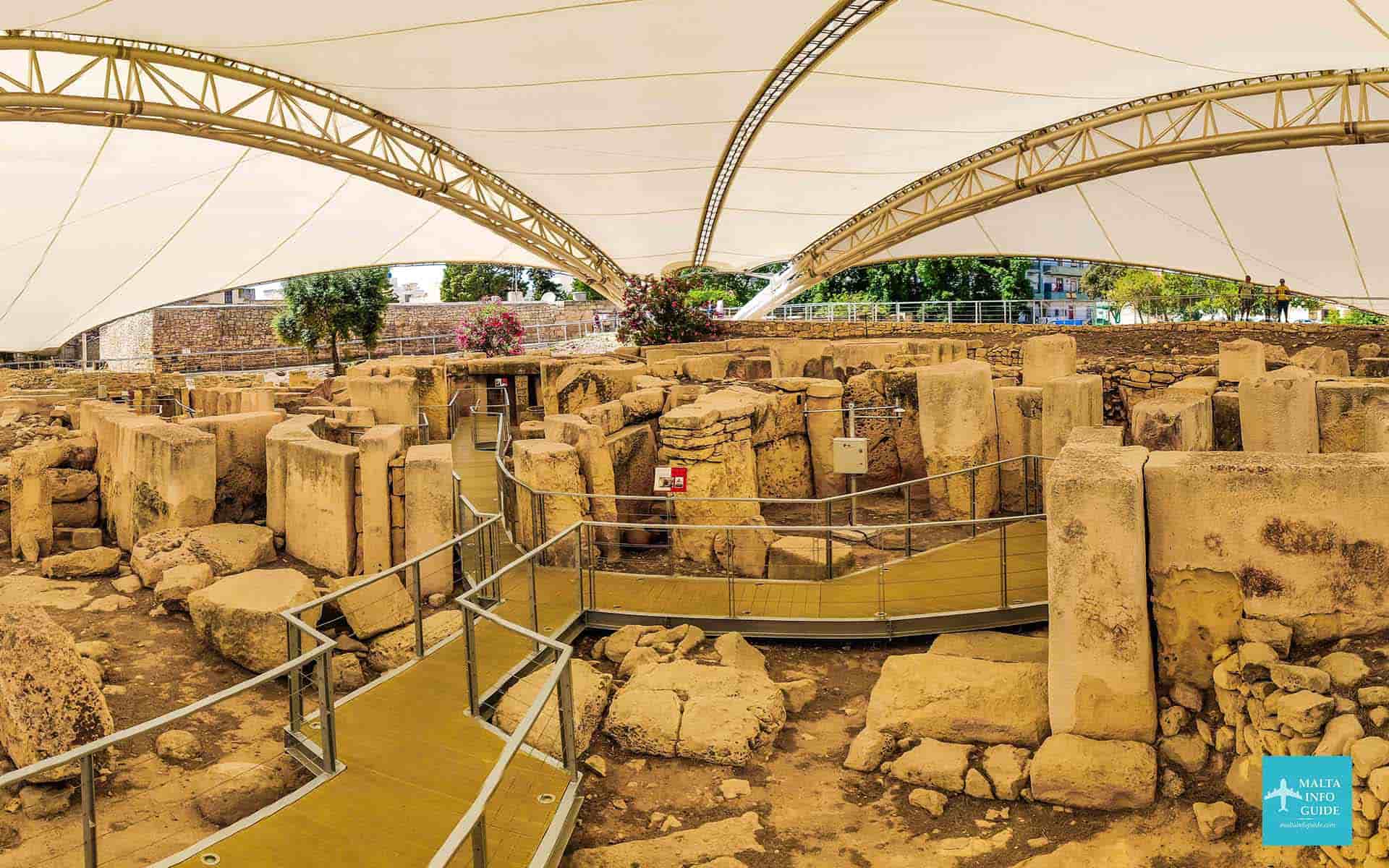 top megalithic temples in malta
Hagar Qim and Mnajdra: From Wied iz-Zurrieq take a walk or drive to the temples of Hagar Qim and Mnajdra temples, just a kilometer away. The Mnajdra Temple solar alignment is aligned when the sun rises in line with the main axis of this temple called equinoxes
Tarxien: Tarxien temples is covered with a large canopy for shade so you can enjoy observing and walk around the walkway, read the signs explaining the various areas of the temple which is over 5000 years old.
Ghar Dalam: Ghar Dalam is a 144 metres long cave where a large amount of animal bone remains were found inside. This happened when they were stranded on the island a long time ago. At the museum of Ghar Dalam see the bones of Elephants, Hippos, Dears and of other animals.
Archaeology Valletta Museum: At the National Museum of  Archaeological in Valletta you will find many original pieces that have been preserved from getting more deteriorated. It stands within the Auberge de Provence built by the Knights of St. John, a beautiful place to be appreciated.
Skorba and Hagrat: These temples lie a few kilometres from each other. Through various excavations archaeologists understood part of Malta's history and they are dated as being among the oldest on the islands. Buy tickets and appreciate the genius of local megalithic construction when tools were so limited.
In all so many top things to do to help you plan your holiday to Malta.
want to rent a car in malta?
We have used Discover Cars every time we rented a car. We highly recommend them due to their good service and good prices.
Get The Best Rates On Your Car Rental Now!
need to book a hotel for your malta visit?
Using Booking.com, enter your travel dates and number of occupants then rates will be available for hotels and apartments during your visit to Malta 
Book Your Hotel In Malta on Booking.com for the Best Rates!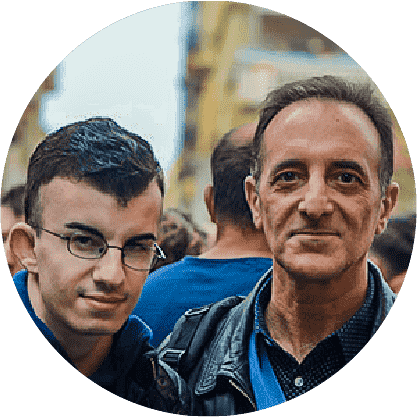 By Albert and Benjamin Magro