events in malta 2023
seasonal calendar of events during the year
There are always exciting Malta events to visit and do. In each season of the year you find traditional, artistic and enjoyable activities to attend. We highlight some of the best activities you can fins on the islands.
Disclaimer: On our website, you will find affiliate links from which we receive a small commission.
You can also take certain excursions in Malta. Other things to do in Malta are the festivals, Malta festas and fireworks which you find throughout summer and also during the other months.
Malta is known for its nightlife and many parties that happen all over the island. These are generally most popular during the summer months.
Look up the Maltese calendar of events on the site and you will find what is happening every month on our beautiful island. You can also find the links for the activities of Malta on every monthly page.
The links will help and guide you accordingly.  Apart from these many events during the year, Malta has quiet a few public holidays you should know about.
Throughout the year, there are several international events and very well known Maltese events.
Winter Malta Events – December, January & February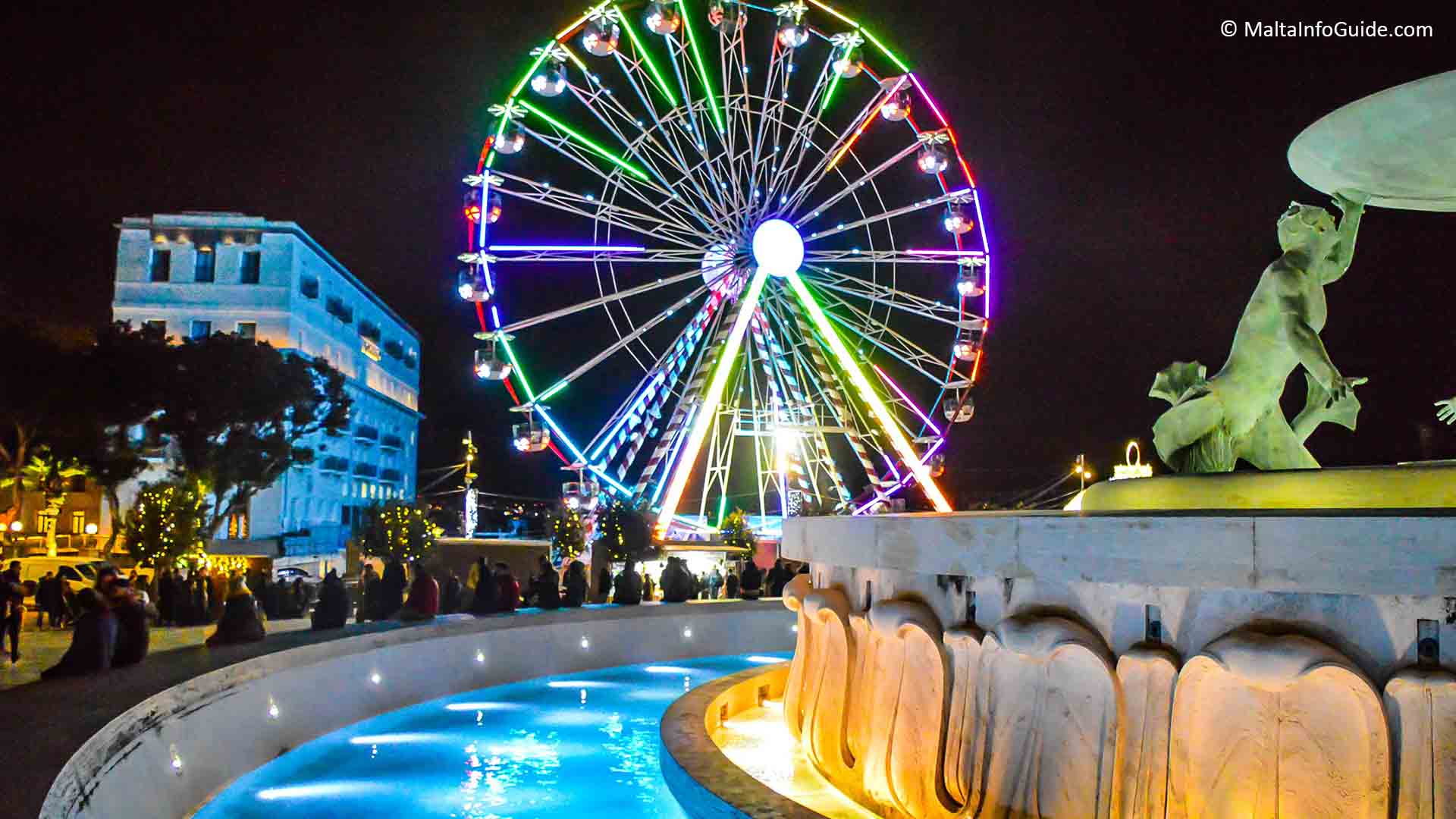 Events in Malta
Christmas time is very special for the Maltese, decorations, present, feasting, parties. The Maltese are very religious and you will find that every village celebrates Christmas with church functions, pageants, church embellishment.
The Maltese archipelago located in subtropical climate zone the southernmost country of Europe enjoys a mild winter. Probably it is one of the best reasons to come over in winter.
New year's eve to new year is highly celebrated with parties and dances there is abundance where you can go. Pantomimes are very popular in both English and Maltese with packed theatres.
The traditional Christmas cribs are very popular with exhibitions at people's houses which are open for viewing. The very popular live crib in Gozo the Bethlem f'Ghajnsielem with an international attention as a top 10 worldwide destination during Christmas.

Other Activities During This Season
February is special for carnival, the most colourful event of the year is both traditional & extravagant.
New year's eve is celebrated very highly in Malta. Find all new year's eve Malta events here.

Malta Events in Spring – March, April & May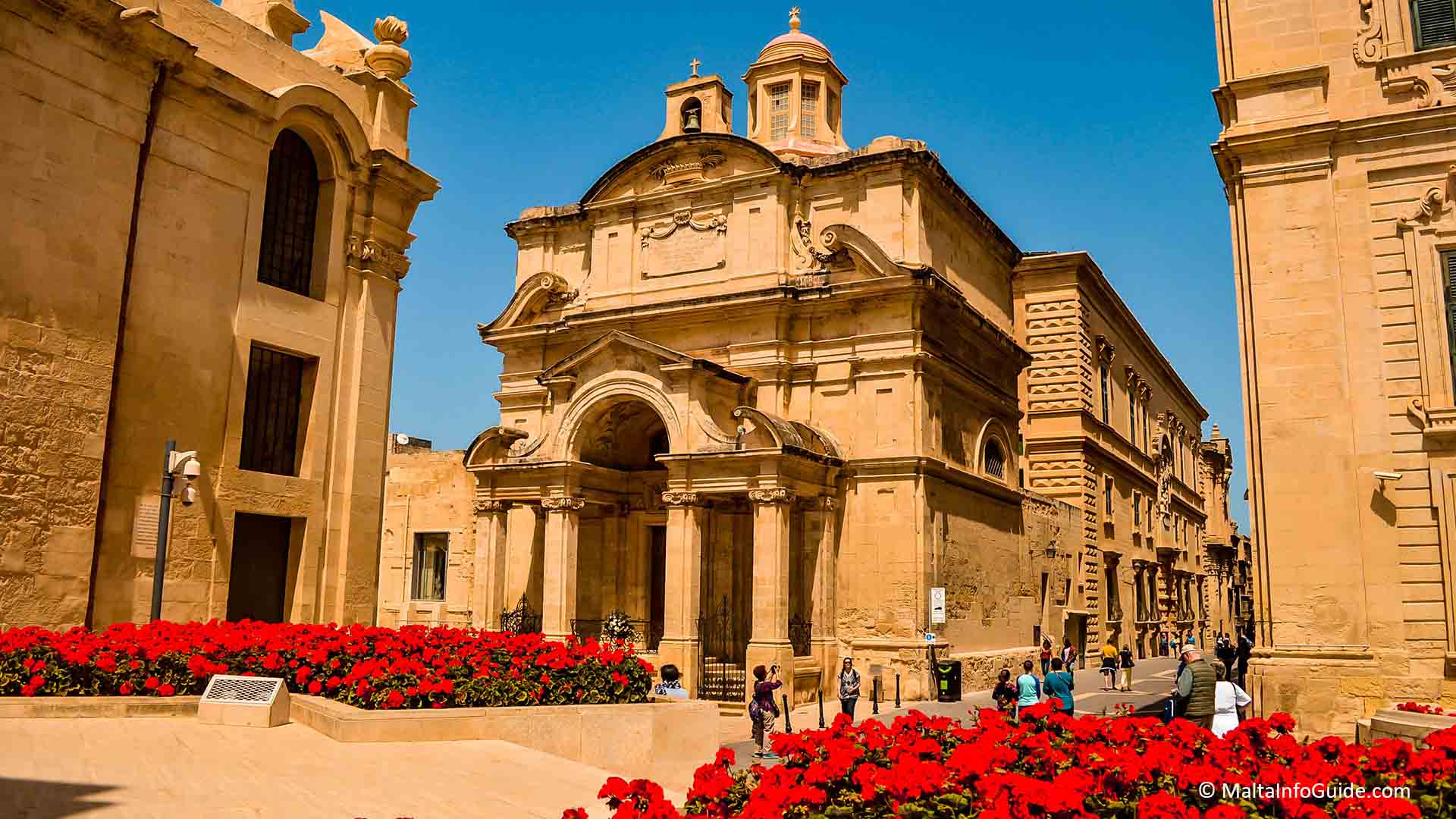 It is probably the best time to visit Malta! Thought towards temperatures soar and the countryside dries up. Many things happen during these months.
March is still in the shoulder period for tourism although the numbers increase so do the temperatures towards the end of June.
March and April bring with them the very popular Holy Week which brings with it incredible Good Friday processions and those of Easter Sunday. See how the Maltese celebrate Good Friday.
Tourists are drawn to this pageantry as they are unique and found only in a few countries worldwide.
The strawberry festival takes you to the rural village of Mgarr which is very popular for its high quality strawberry produce.
other activities during this season
International festivals like Lost and found is an opportunity for many foreigners to come to t sunny Malta whilst other festivals the Gualitana music festival and the popular international choir festival draws other type of audience, showing that there is something for everyone's tastes.

St. Patrick's day has become very popular too drawing large crowds.

The international fireworks festival bring with it sounds of bangs and crackles drawing thousands to see the aerial shows and with it also comes the national ground fireworks with mechanised colourful wheels. The artistry of the Maltese craftsmanship is really of very high standard.

Malta's fashion week and awards draws the local talents to exhibit their best, where Mdina medieval festival at the old capital takes you back a few centuries of how things were then.
English café malta events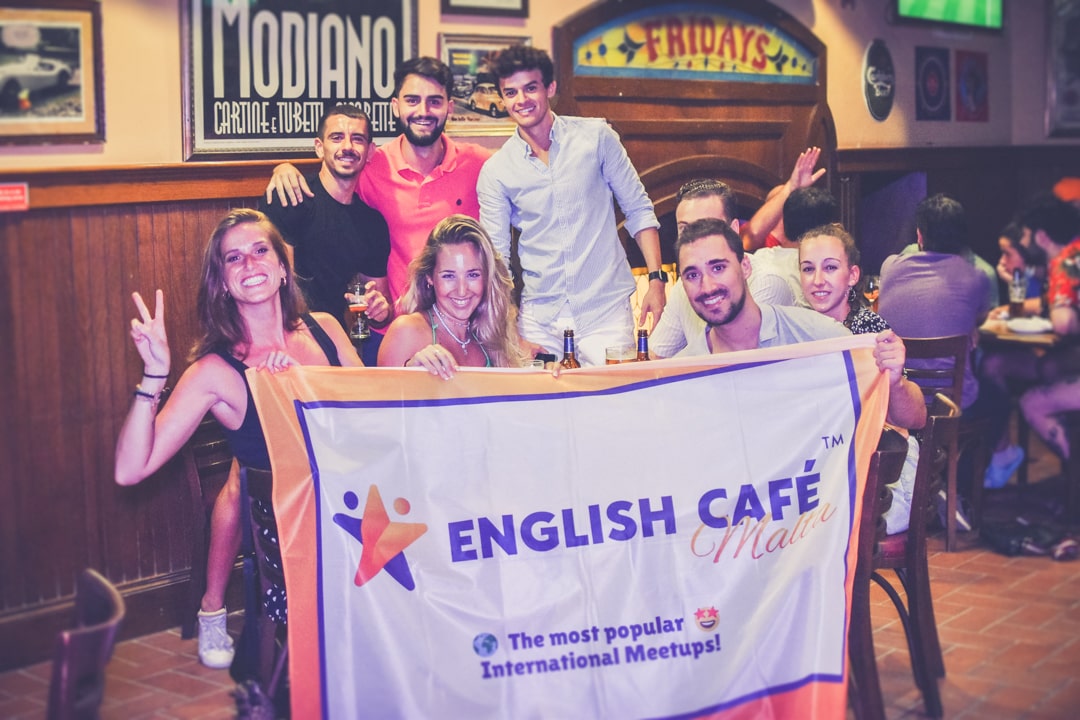 Photo By English Café Malta
If you are new on the island or you want to make new international friends, you should check out English Cafe Malta! They organize almost daily events for the international community since 2014! Meetups, karaoke nights, games night, hikes and so forth! Their events are extremely popular with an average of 100+ people attending each event and an extensive number of fans on social media! Their events take place in some of the most iconic locations of Malta like Surfside or in the most fascinating natural sites! What is the common denominator of their events? Sparkling, dynamic, friendly, inclusive, fun, open-minding and empowering vibes! 

Summer Events in Malta – June, July & August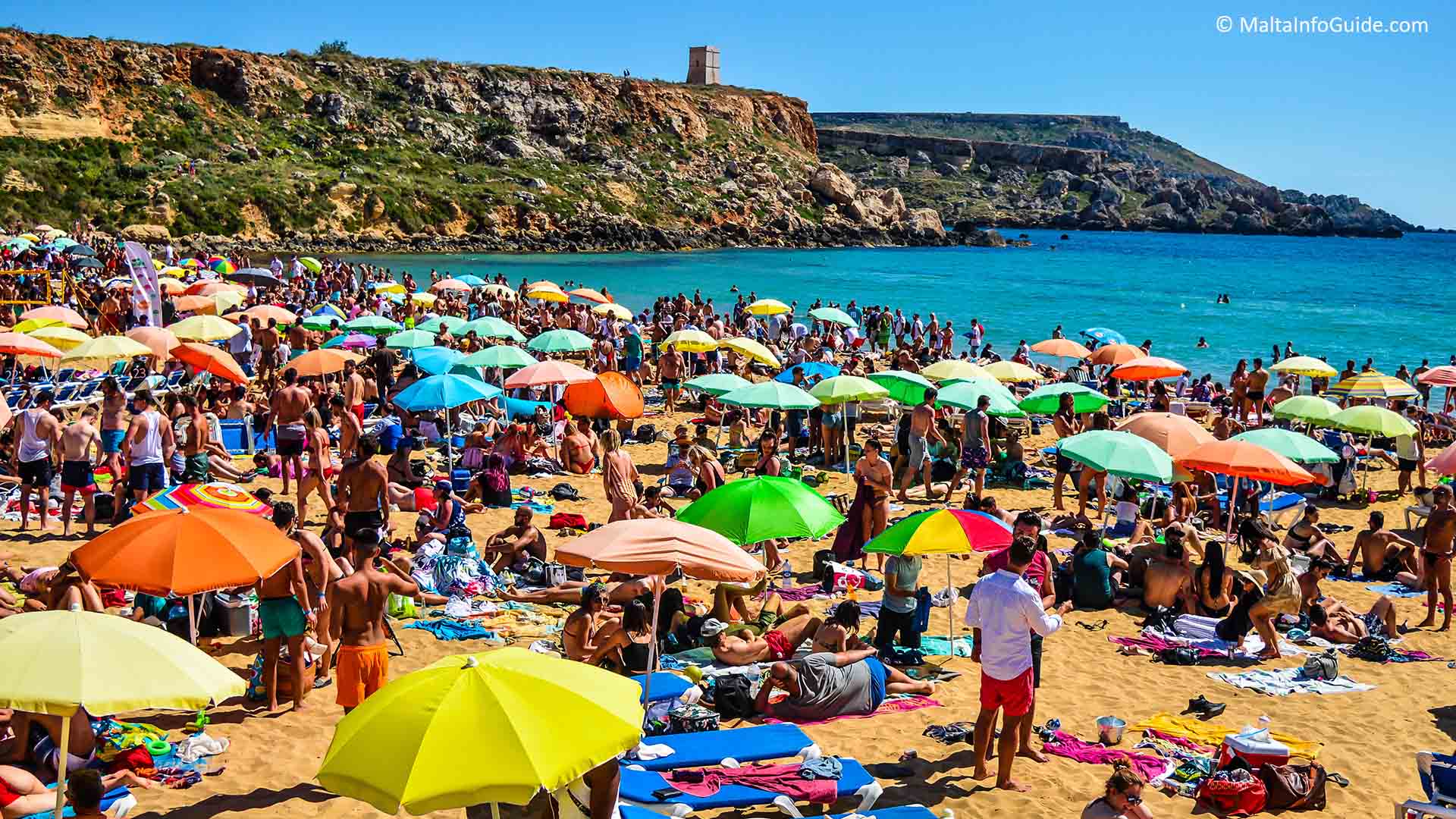 July signals the beginning of heat all through these months. The pinch of the season and the hottest weather is in August. At this time tourist arrivals reach their peak.
Summer is a great time for swimming, sunbathing and enjoying one of Malta's summer music festivals. At Victoria Gozo the international arts festivals bringing artists from various countries to perform.
And the Valletta film festival during its last few years since it started has already made headlines with its success.

Joseph Calleja the Maltese world renounced tenor comes back to his country with a choice of foreign guests to entertain a massive crowd with his fantastic voice at the biggest open space just in from of the capital's entrance.

Other great events are the Farsons Great Beer Festival, wine festivals by Marsovin and Delicata wineries where these draw large crowds.
Malta music week bring great artists from all over the world and the iconic Isle of MTV is the highlight of these months.

Other Activities During This Season
Tomorrowland established itself here draws youths from many countries and with locals to a great night of music connecting with other countries celebrating together.

The L-Imnarja feast celebrated since the time of the Knights of St. John, 400 years back, draws many locals to the Buskett Gardens celebrating traditions and cultural heritage.
our favourite summer malta events
Autumn Events in Malta – September, October & November
October comes with the popular Notte Bianca which is surely a memorable night at the capital city Valletta.
Many interesting military aircraft from many countries come in September for the Malta Airshow performing spectacular aerial displays.
Malta classic festival shows a variety of classic cars that blend well with our old capital city Mdina, Malta Classic shows us vintage cars exhibits and races around the incredible fortification walls.
The well established Rolex Middle Sea Race brings the crème de la crème of the sailing world, nautical spectacle.
Whisky lovers have their dream festival with the Malta whisky festival at The Phoenicia Malta.
Other Activities During This Season
The Malta tattoo expo is one of the latest additions to the fairs bringing foreigners.
Birgufest is tied to culture and traditions with the highlight of the candle lights evening of old streets with the fortified city walls.
October brings the international Malta Pride Week. There is the International Kite and Wind festival, Festival Mediterranea, Science in the city, International Organ Festival and more!

The official lighting of Valletta main streets for Christmas is towards the end of November.
Fund raising is never unmentioned on the local scene. Various marathons are held all year round here we mention a new popular ones for this period of the year, Puttinu Marathon, President's solidarity fun run and the month long Pink October.
More Recommendations for You
want to rent a car in malta?
We have used Discover Cars every time we rented a car. We highly recommend them due to their good service and good prices.
Get The Best Rates On Your Car Rental Now!
need to book a hotel for your malta visit?
Using Booking.com, enter your travel dates and number of occupants then rates will be available for hotels and apartments during your visit to Malta 
Book Your Hotel In Malta on Booking.com for the Best Rates!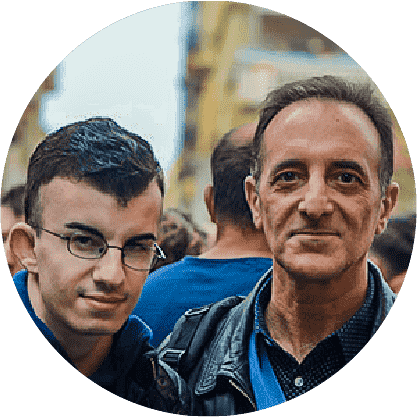 By Albert and Benjamin Magro