UNESCO World Heritage Sites malta
A Remarkable List On Such Small Islands Of Malta & Gozo
Malta has three sites forming part of the UNESCO World Heritage Sites. They were first inscribed on the list at the 4th Session of the World Heritage Committee during 1980. During that session all three current sites were added to the list.
Considering the small size of the islands, it is incredible that Malta and Gozo have such a remarkable list. It shows how important the island have been for many past generations that have settled here in the center of the Mediterranean Sea.
What makes a World Heritage Site

It is an area of historical importance chosen by the United Nations Educational, Scientific and Cultural Organization (UNESCO) for having specific significance to cultural, historical, scientific importance to that particular country and all the world. It is legally protected by international treaties signed by many different countries in order to safeguard these sites for future generations.
A site is inscribed if it is judged to hold "cultural and natural heritage around the world considered to be of outstanding value to humanity."
The selection criteria of a site requires to be an exceptional landmark as a geographically and historically identifiable place where it possesses specific cultural and historical importance. 
The site must also be an extraordinary achievement of humanity on the planet or a a gret natural beauty.
The Megalithic Temples of Malta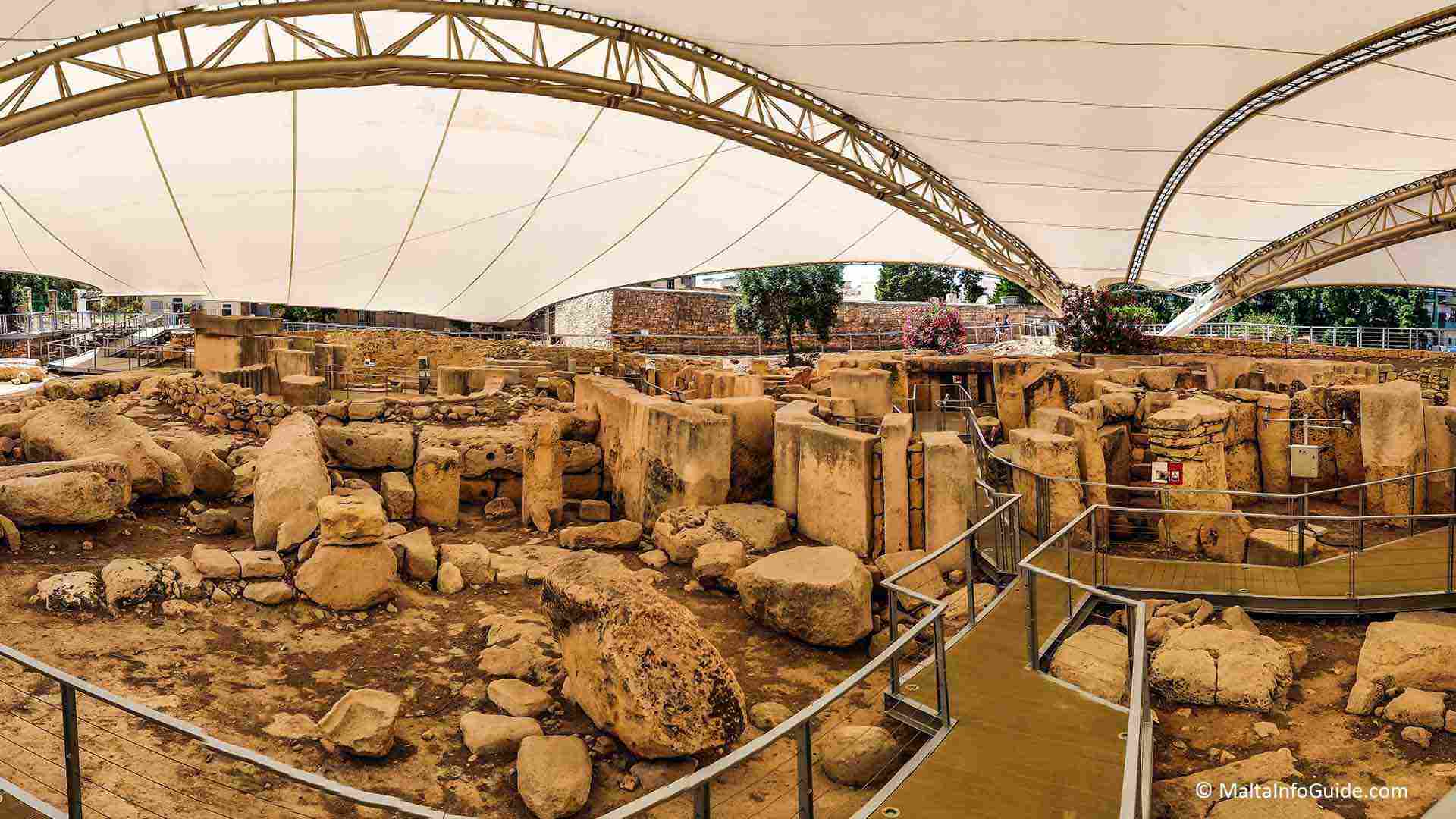 dates of when the temples were part of UNESCO
1980 – Ggantija with two temples.
1992 – Hagar Qim, Mnajdra, Ta' Hagrat, Skorba and Tarxien temples.
Xaghra, Qrendi, Mgarr and Tarxien
132; iv (cultural)
facts about malta's megalithic temples
The site contains seven prehistoric temples in six locations.

The Ġgantija site with two temples was first listed during 1980, then in 1992 it was extended further. All were built during the during the 4th and 3rd millennium BC.
Apart from the Ggantija at Gozo, the other sites are all in Malta with the Tarxien Temples. Hagar Qim and Mnajdra are very close to each other located two kilometres from Qrendi. The Skorba and Ta' Hagrat, located 1 kilometre from each other very close to Mgarr village.
They are among the oldest free-standing structure constructions in the world. From the several findings it is taught that the sites had important ritual significance for a highly organized society.
See our top six megalithic temples of Malta.
facts about the temples
Horizontal masonry stone slabs reveal evidence that these temples might have had corbelled roofs.
Decorative designs with spiral motives
Holes drilled in door ways indicating that there might have been doors to separate the areas.
The Hypogeum
Flickr Credits xiquinhosilva
Dates of when hypogeum became Part Of UNESCO
what is the hypogeum?
Discovered in 1902, the Hypogeum of Hal Saflieni is an underground site where bodies used to be buried where originally it contained the remains of 7000 individuals where. These findings provide insight into Neolithic burial practices. It dates back to 4000 BC and continued to be used until around 2500 BC.

It is an incredible asset with outstanding prehistoric importance since it is the only underground structure of the Bronze age with three levels underneath each other dug into soft globigerina limestone. There are chambers following copying the current architecture megalithic temples found above ground around Malta.
things about hypogeum malta
Pottery vessels, stone and clay ornaments were found
City of Valletta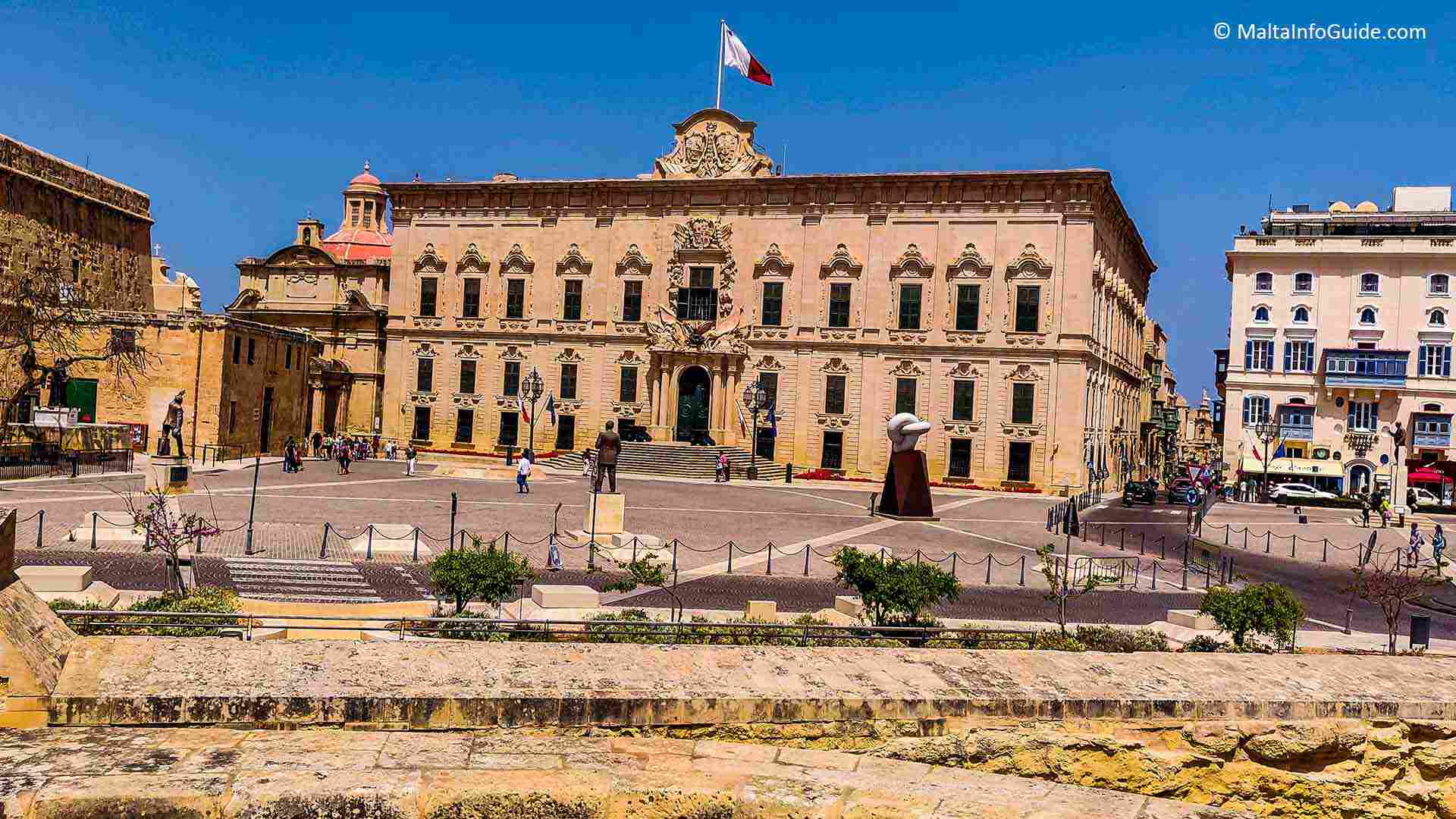 since When was city of valletta Part Of UNESCO?
1980 - City of Valletta
131; i; vi (cultural)
about city of valletta
Valletta is the capital city of Malta. Grand Master Jean Parisot de Valette authorized the construction of the new city during 1566 where it was named after him. It was planned as a complete city with surrounding fortifications built as stronghold on a peninsula with the concept of improving the fortifications of the natural ports on both sides of this peninsula.
It's design is based on the Renaissance with a uniformity road layout.
Although it endured extensive damage during World War II, it  has retained its authentic features due to continuous preservation and restoration.
facts about malta valletta
320 monuments
Area of 80 hactures
Elevation 56 metres from sea level.
Today population 5730.
Today it houses the Maltese government.
Jean Parisot de Valette was the 49th Grand Master of the Knights of Malta, elected on 21 August 1557 until his death during 1568, was a French nobleman.
Other Historic Sites In Malta
Ghar Dalam is a cave over 2000 years old. This cave shows the start of the prehistoric age in Malta. Borg In-Nadur is just down the road from Ghar Dalam.
Tas-Silg is a vast megalithic area covering 4,000 years of history located in the south-eastern part of Malta overlooking the magnificent harbour of Marsaxlokk bay, a well-sheltered port. It occupies the most prominent highest point of the Delimara peninsula.

What is UNESCO

In 1946 The UNESCO World heritage Sites were formed. In order to promote teamwork among nations, the United Nations established the United Nations Educational, Scientific and Cultural Organizations.
UNESCO is very active to create the best conditions through its working commitment to create dialogue among people and cultures. This is the basic fundamental principle of sharing the common positive values among everyone.
Through their headquarters in Paris, the 193 member states and 11 associate members work together with the UNESCO world heritage sites to promote peace building, the elimination of poverty and to, develop human resources to meet human needs. Malta has been a member since February 1965.
The projects sponsored by UNESCO are various.
One of main goals is the preservation and maintenance of a list of world heritage sites. This helps to make everyone aware of their importance for current and future generations.
1,121 World Heritage Sites
As of June 2020 the list of World heritage Sites incorporates 1,121 properties from all over the world pertaining to the culture and natural heritage of all continents. They are considered to have outstanding universal values for everyone to treasure.
The UNESCO World heritage Sites brings together people and their values to show us once more that man is one human race.
The 1,121 World Heritage sites are divided across 167 countries, where China and Italy have the highest number 55 each and Spain 48. They are divided in three categories, cultural 869, natural 213 and mixed properties 39.
Tentative list

Malta apart from the three sites inscribed on the World Heritage list, there are also a tentative site list which the authorities considered for nomination. This was done in 1998. Six in Malta and one in Gozo.

Coastal Cliffs
Qawra/Dwejra
Cittadella (Victoria – Gozo)
Knights' Fortifications around the Harbours of Malta
Mdina (Citta' Vecchia)
Maltese Catacombs Complexes
Victoria Lines Fortifications
want to rent a car in malta?
We have used Discover Cars every time we rented a car. We highly recommend them due to their good service and good prices.
Get The Best Rates On Your Car Rental Now!
need to book a hotel for your malta visit?
Using Booking.com, enter your travel dates and number of occupants then rates will be available for hotels and apartments during your visit to Malta 
Book Your Hotel In Malta on Booking.com for the Best Rates!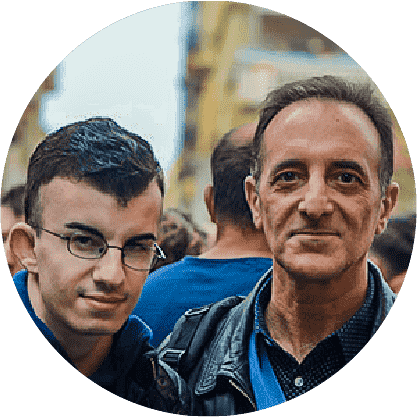 By Albert and Benjamin Magro