10 best photos of Malta
Ten Pictures That Will Make You Want To Visit Malta
Check out the best photos of Malta! These photos will give you an idea of our spectacular island. This will help you visualise what you can expect if you visit us.
Let us show you exactly why you should visit Malta.

Disclaimer: On our website, you will find affiliate links from which we receive a small commission.
First and foremost, where is Malta? It is located in the centre of the Mediterranean Sea.
Many might think that just a small island, what might it have to offer? With these few photos you will get an idea of the main islands of Malta, Gozo and Comino.
Christmas and carnival feature very high in the Maltese calendar of events. They are extensively celebrated as they feature the through character of the people.
The islands offer so much culture and heritage which date backs so many years. Check out these unique photos of the Maltese culture.
We also put up photos of beautiful beaches our islands can offer. Although small, they give the visitor such varied landscapes from sandy beaches to rocky landscapes.
We could not leave out the village feasts that feature the character of the people. With bright colours, incredible decorations that only in Malta you can see.
The Historic City Of Malta
Mdina the old capital of Malta is a medieval city with its fantastic walled setting and well-kept beautiful adorned palaces.
Today it has become a natural attraction for the many tourists that visit the island. Also Maltese that visit for its peaceful atmosphere and the beauty that has kept its character through time.
Many photos are taken during the day or at night. Many have become Instagram hit. Taste some of your personal ways of seeing this city in our photo ideas. You can always come for yourself and spend hours taking your own.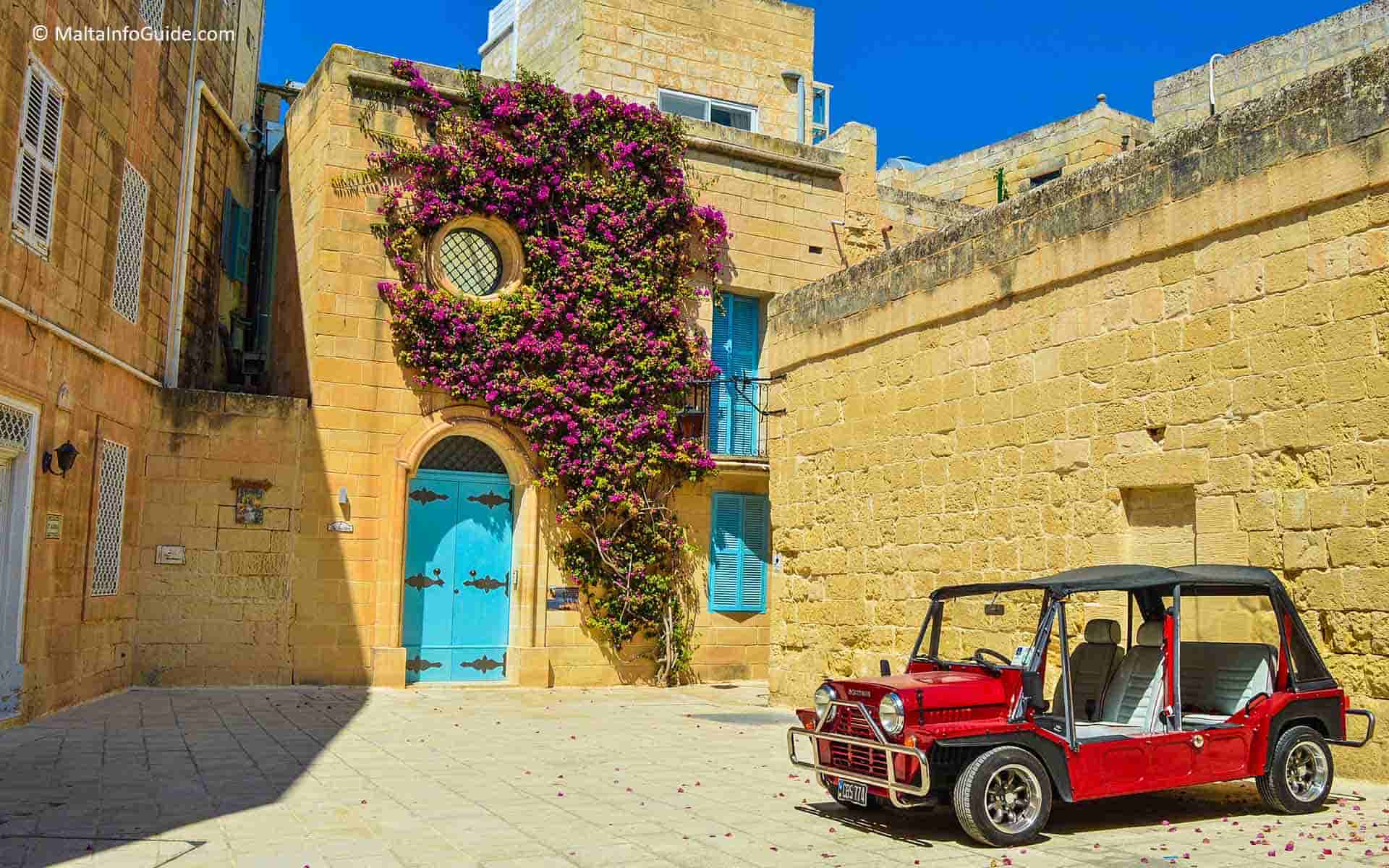 A Bougainvillea growing on the facade of an old house in Mdina
Photos Of Malta - The Capital Valletta
Valletta a fortified city is the capital of Malta. It takes its name after its founder the Grand Master Jean Parisot de la Valette of the Knights of St. John. A small capital of only 55 hectares (0.55 square kilometres) built on a natural peninsula surrounded by heavy unique fortification, on each site guarding two natural harbours. Built in 1566.
Inscribed on the UNESCO World Heritage List still today preserves much of its 16th-century architectural heritage built by the knights themselves with 320 monuments, making it one of the world most concentrated historic area. One can take photos of this capital city from any angle and still capture its beauty. Find more photos of Malta Valletta here.
St. Lucy Street, one of Valletta's most beautiful streets
One Of Malta's Top Things To Visit
It is an incredible experience to enjoy a traditional Maltese religious feast which is part of each Maltese village life. This has been going on for many generations in Malta and Gozo.
For many generations the villagers celebrated their patron saint's feast at their village church with religious functions including processions and including external colourful street decorations, fireworks and band marches. It is very easy to take part in one, as they are held between May and September.
It will remain an amazing experience, remembered for long. We have put up some photos of Malta feasts to show you how different villages celebrate their patron saint. An enthusiastic photographer will find many opportunities.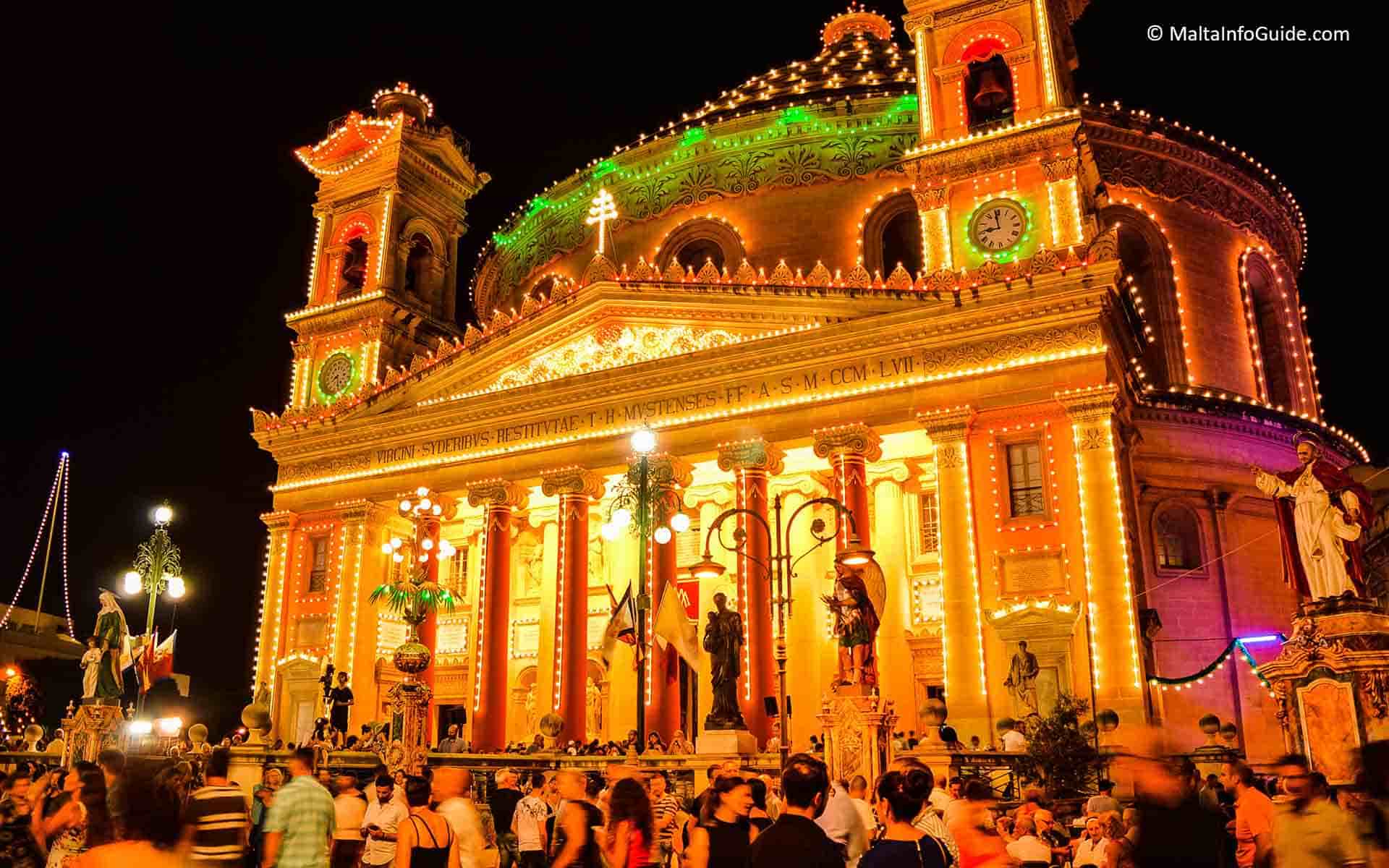 The Sanctuary Basilica of the Assumption of Our Lady in Mosta lit up on feast day
The Village Of Nightlife - St. Julian's & Paceville
St. Julian's by the sea is a tourist hot spot, not least for the Paceville entertainment hub within this village. It is the place where many come to bars, restaurants, nightclubs, cinemas and bowling. Here you find many top hotels, like the Hilton, Intercontinental and The Marriot.
Many apartments for rent, many businesses and gaming and offshore companies occupy office spaces, making it very busy during the day. Our photos shows life during the day and even at night with several lit up establishments along the sea front making it ideal for your memory photos.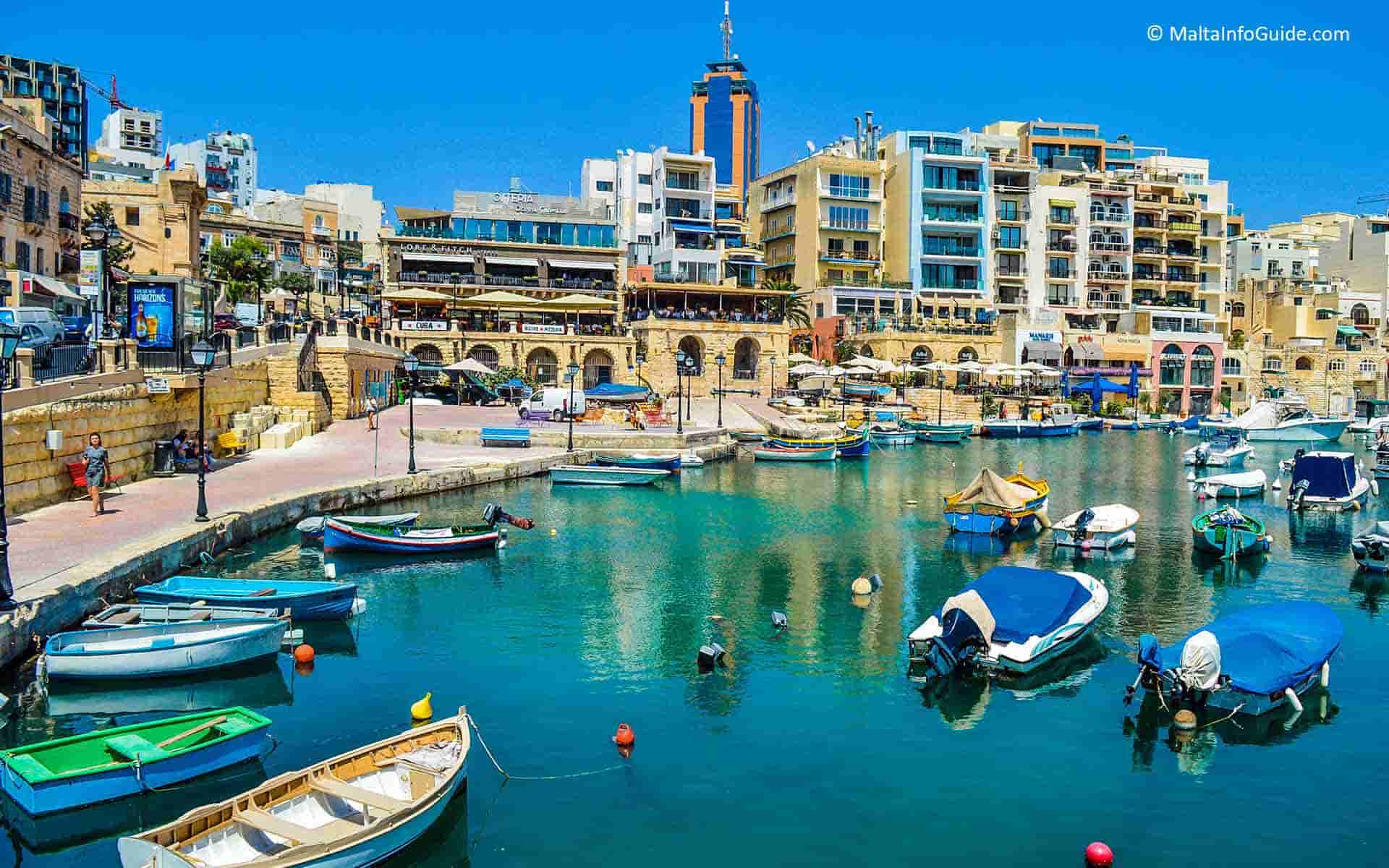 The town of Saint Julian's
Citadel Gozo Malta
The Citadel is on top of a promontory surrounded with thick fortification walls. You can find it at the center of Gozo where all village roads lead here. The local population has inhabited the area since the Neolithic times. Have a look at the photos with a formidable view of the surrounding island.

The Cathedral of the Assumption at the Cittadella Gozo
One Of The Smallest Islands Around Malta
It is the smallest inhabited island with three permanent residents. It is for its natural beauty that attracts so much daily visitors. The Blue Lagoon is the main attraction. It is located between the island of Comino and Cominotto. It looks like a piece of Caribbean Paradise with white sand and shining turquoise waters.
Many divers come here for the underwater beauty of its caves. The sea is crystal clear not only at the lagoon but all around the coast.
See some of the best Comino Island Malta photos!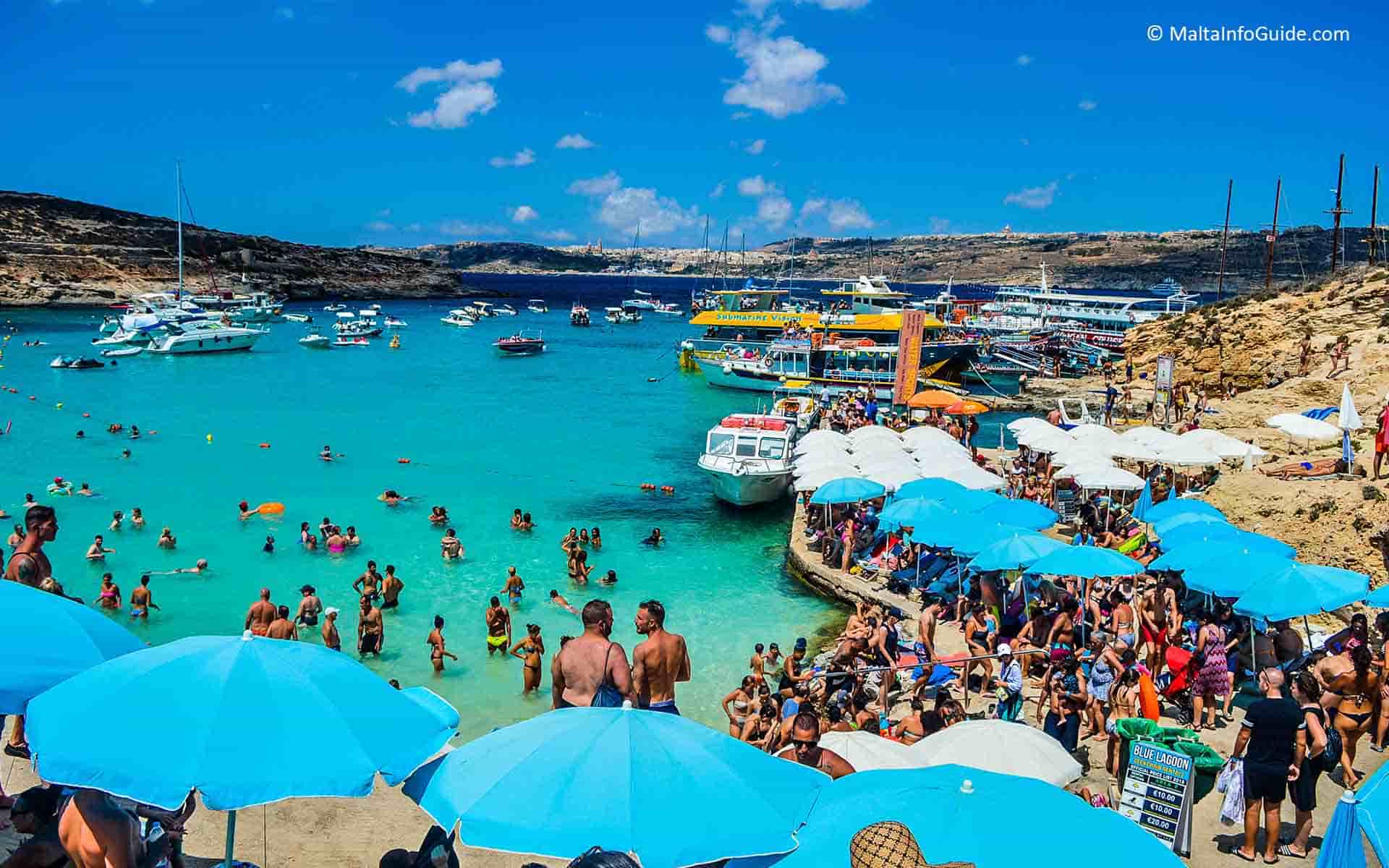 Blue Lagoon Comino Malta during the summer peak months
Christmas In Malta
Christmas is such a special time in Malta. It is the time of grand celebration and religious significance being the majority Roman Catholic. Here you will find plenty to do and see during the month of December.
You will have a great time in Valletta with streets decorated and shops. All local councils decorate the village cores apart from many people decorate their homes and facades. Already from summer people prepare their papier-mach cribs and preparing for house decoration and presents.
Not least band clubs, associations decorate their premised attracting many people to see and take photos. See some of our recent photos we took during Christmas time.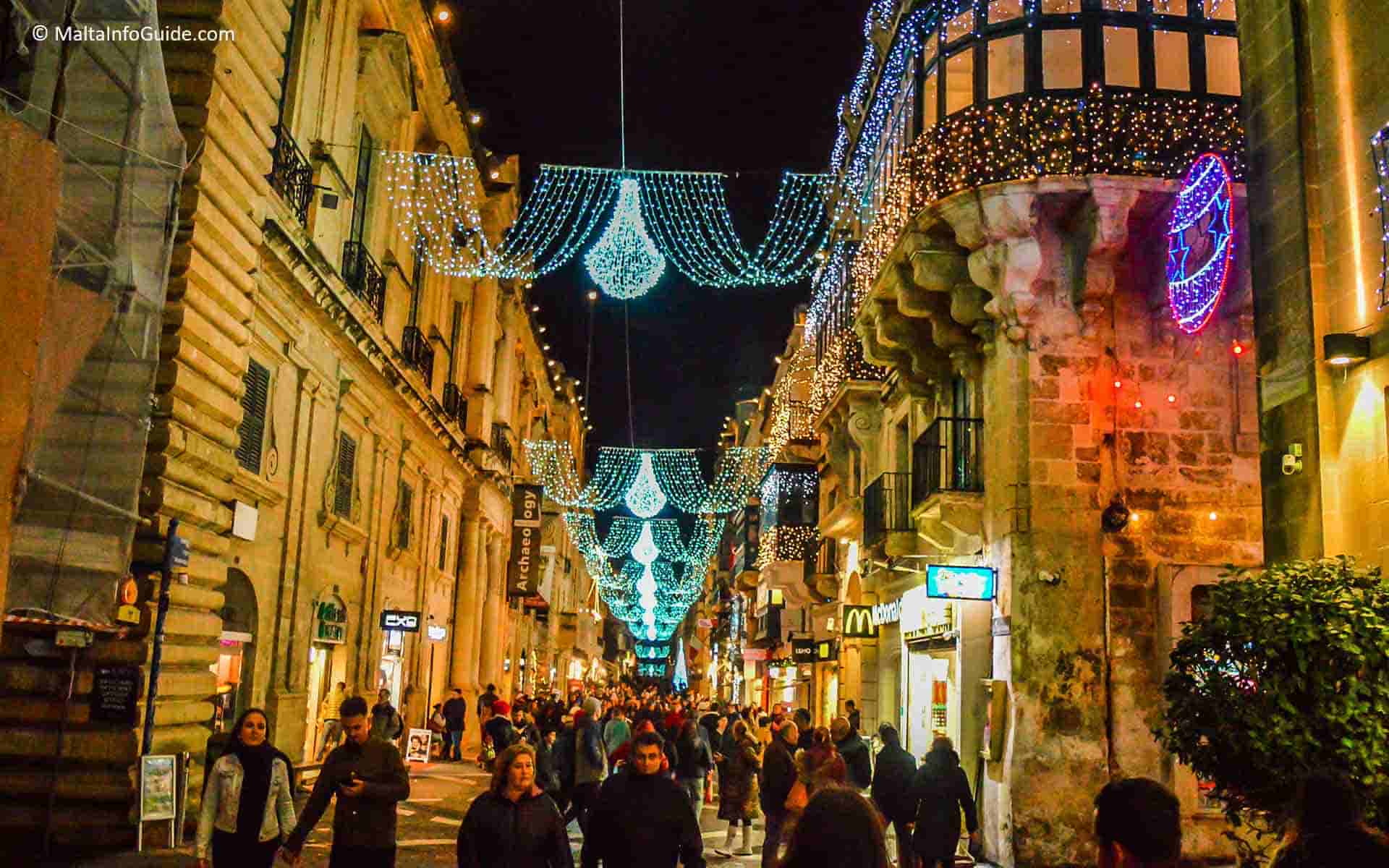 Republic Street Valletta during Christmas shopping time
One Of Malta's Stunning Beaches
Malta although small compared to other countries, has beaches for everyone. They compare very well to other Mediterranean beaches. Malta can well boost of having some of the cleanest waters in the EU with 300 days of sunshine every year you can find time to relax and swim at one of them.
If you have a family with children, you will surely find various sandy beaches for your liking and kids to enjoy. See these photos to get inspiration for your next visit.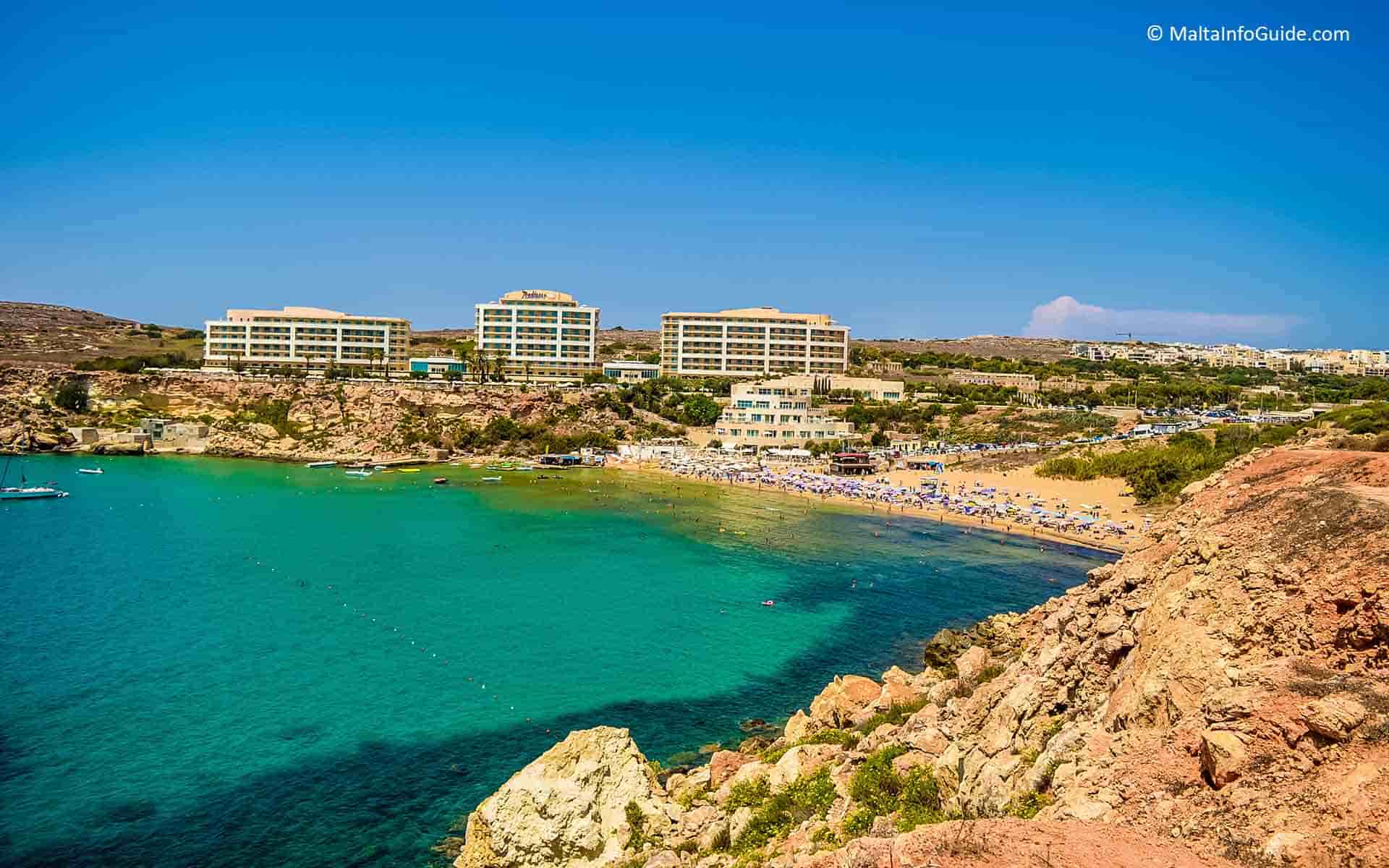 Radisson Blue Resort & Spa at Golden Sands. Photo taken from the opposite cliffs
Carnival Malta Floats
We always associate February with carnival week, five days of merriment prior to Ash Wednesday.
Valletta is the centre for all defiles, dancing companies in costume parade around the streets. Various towns and villages across Malta and Gozo celebrate this festival.
The Nadur Gozo carnival with its spontaneous parade is very popular, drawing crowds to the sister island in big numbers.
The best thing about this event is that you can take plenty of photos. Click here to see us.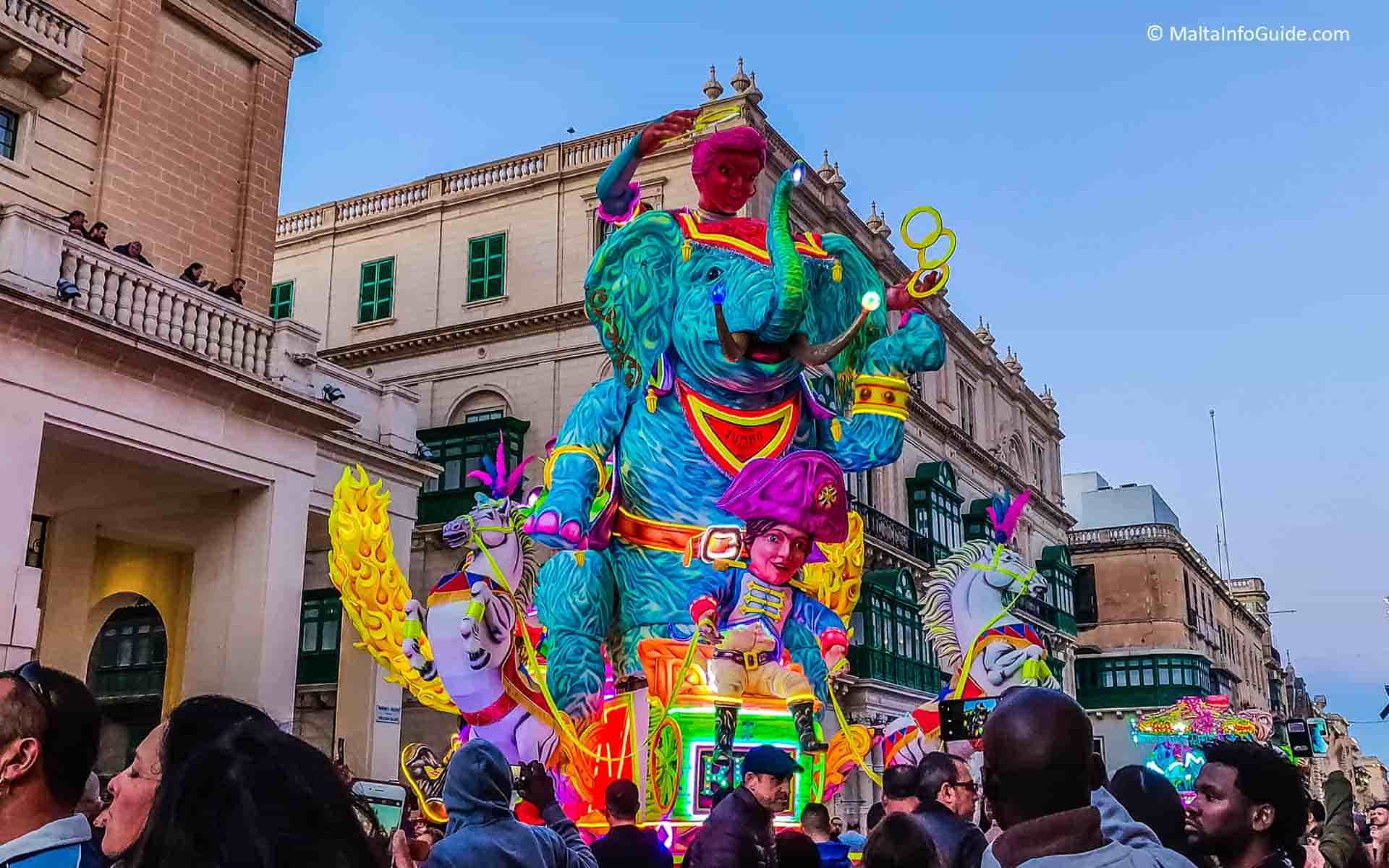 A carnival float passing through Republic Street in Valletta
Ramla Il-Hamra Gozo Beach
Gozo although much smaller has a variety and incredible beaches that will amaze you for their unique character. Because of the island's relaxed pace of life you will be more at peace with nature and yourself. The majority are unspoilt from any development. The water is crystal-clear and warm for the 300 days of sunshine every year. Here are some photos to prove it.
Rama L-Hamra bay is the biggest sandy beach that amazes so many people with its orange like sand and surrounding natural landscape character. Click here to see some photos of Ramla.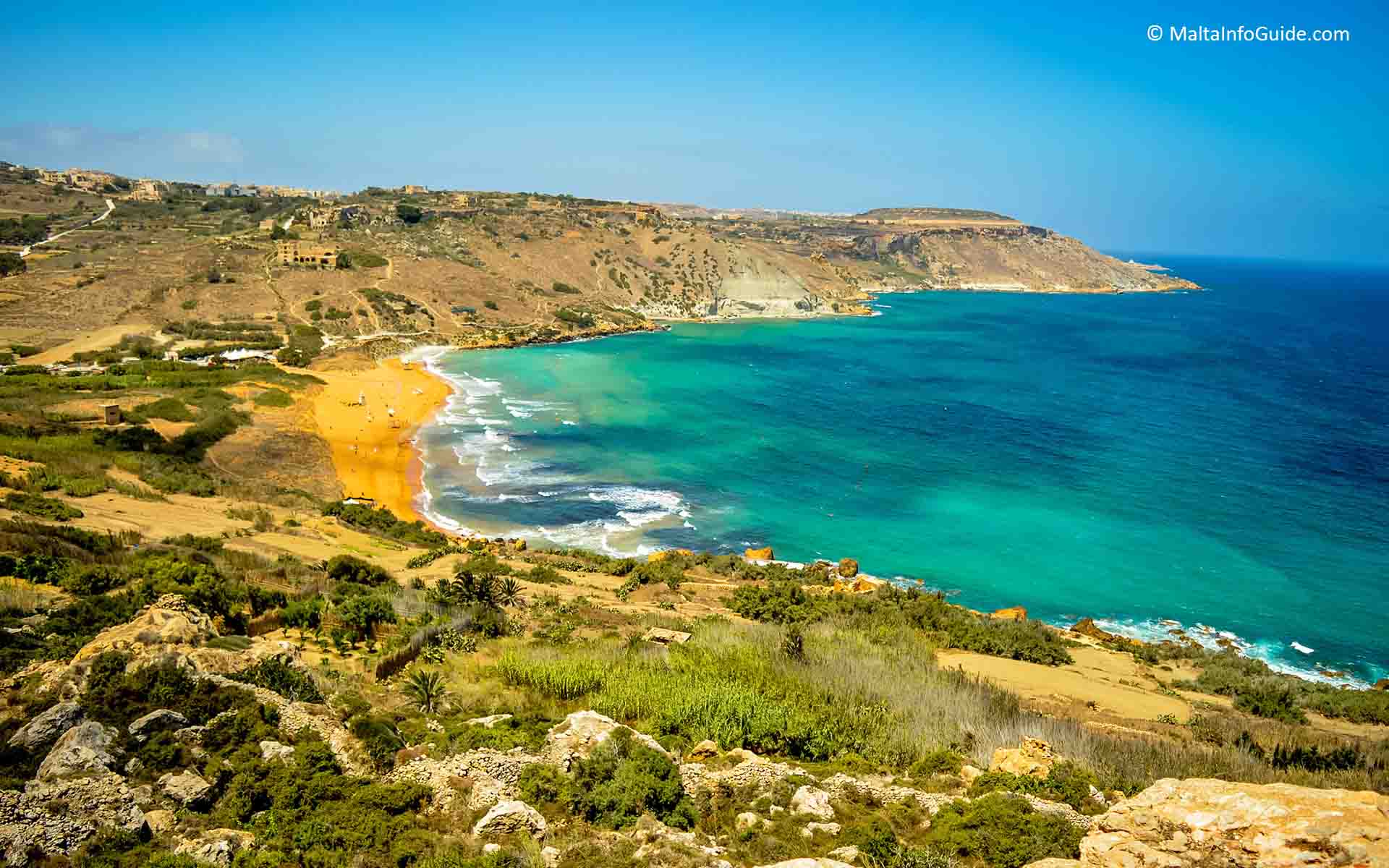 Ramla Bay from Mixta Cave Gozo
want to rent a car in malta?
We have used Discover Cars every time we rented a car. We highly recommend them due to their good service and good prices.
Get The Best Rates On Your Car Rental Now!
need to book a hotel for your malta visit?
Using Booking.com, enter your travel dates and number of occupants then rates will be available for hotels and apartments during your visit to Malta 
Book Your Hotel In Malta on Booking.com for the Best Rates!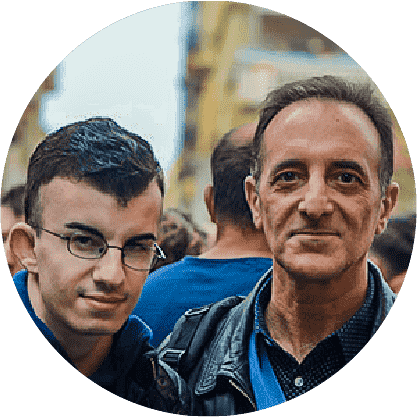 By Albert and Benjamin Magro