how to get around malta
Coming To Malta?
See How To Get Here And Roam The Islands
Malta, a small archipelago nation located in the Mediterranean Sea, offers various modes of transportation on how to get around Malta. From buses and ferries to rental cars and bikes, visitors and locals have several options to choose from depending on their preferences and budget.

Renting A Car To Drive Around Malta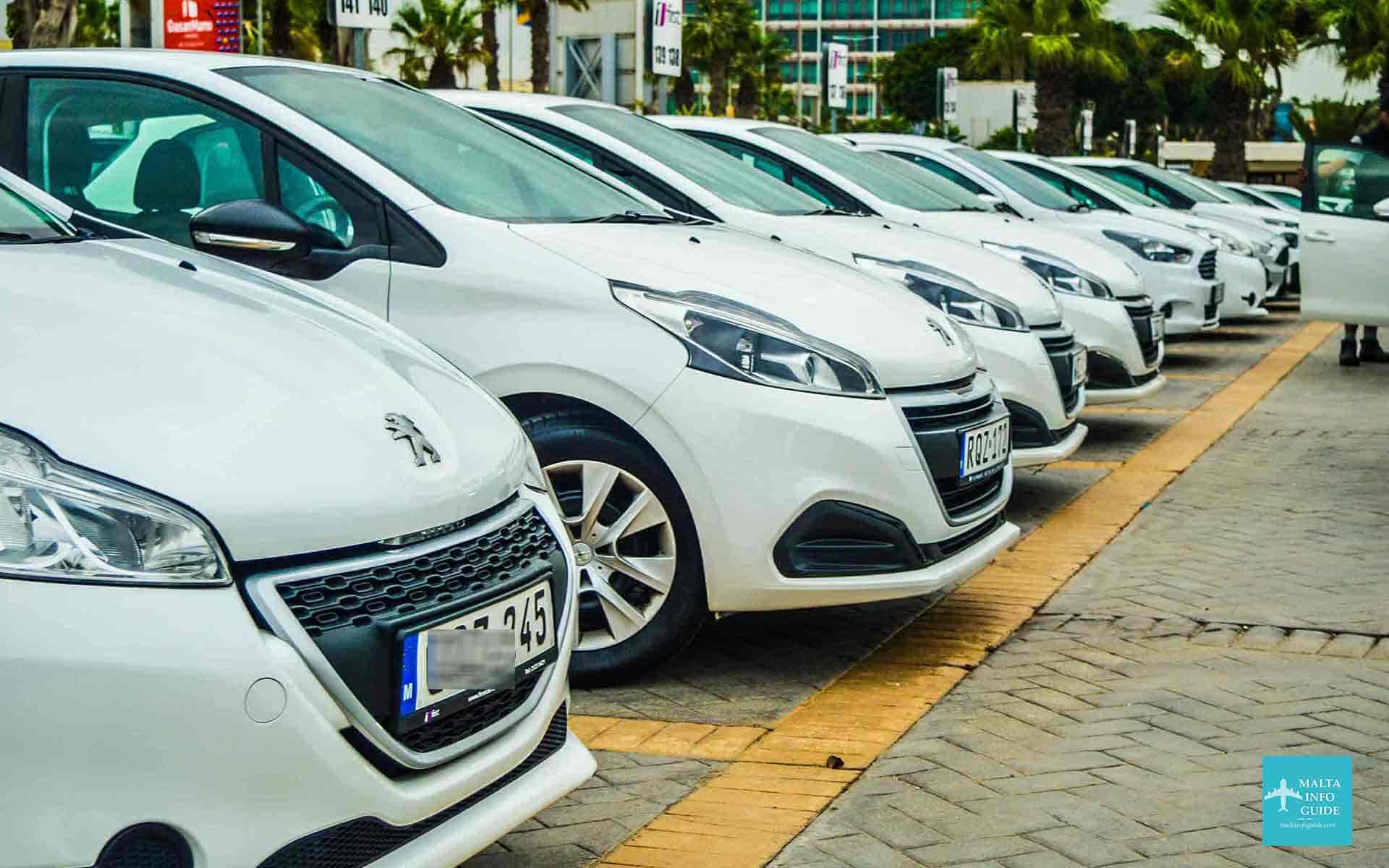 There are various car hire companies in Malta. You can book your car rental by clicking here which is the easiest solution or when you arrive at Malta International Airport. Here are the top tips about renting a car.
Malta car rental deals are preferably done before you come to Malta as this usually affords you a better deal where you can check prices and conditions of rental.
There are various car hire companies. You can book your car rental by clicking here or when you arrive at Malta International Airport.
If you intend to pick your car from somewhere else for example Bugibba, you can see how to do so here.
On arrival at the Malta International Airport, you can get keys and information from the vehicle rental desks in the arrivals lounge.

If you have made no arrangements but want to rent a car in Malta, you can still book it at the Arrivals Lounge. For departing from Malta leave the keys in a deposit box in the Departure Lounge next to the car-rental booths.

things about driving in malta
Wondering what it is like to drive on the Maltese roads? With Malta having over 3000 km of roads, here are several facts about driving in Malta. Here we drive on the left like the Australians, British and Irish.
There are plenty of petrol service stations around, so it will be very easy to fill up your gas tank. Round the island you find several speed cameras that you should be aware about.
Nowadays with Google Maps it is very easy to find Malta on the map and use Google maps for directions. Be sure to source either a hard copy of a Map of Malta or online before your arrival in order to familiarize yourself and have a bit of an idea of what to expect prior to your arrival here.
Although the Maltese islands are small, transport in Malta is essential to fully explore the beauties of the Maltese people. Land transport is the most popular transport in Malta and Gozo.
Regarding driving in Malta there are various opinions from different people depending on everyone's character. Some say that the Maltese are crazy on the roads, others say that they drive regularly and have never had any problems although they admit that some of the driving is a bit strange but speeds are quite low and if you take care there shouldn't be anything to worry.
Malta Public Transport - tallinja malta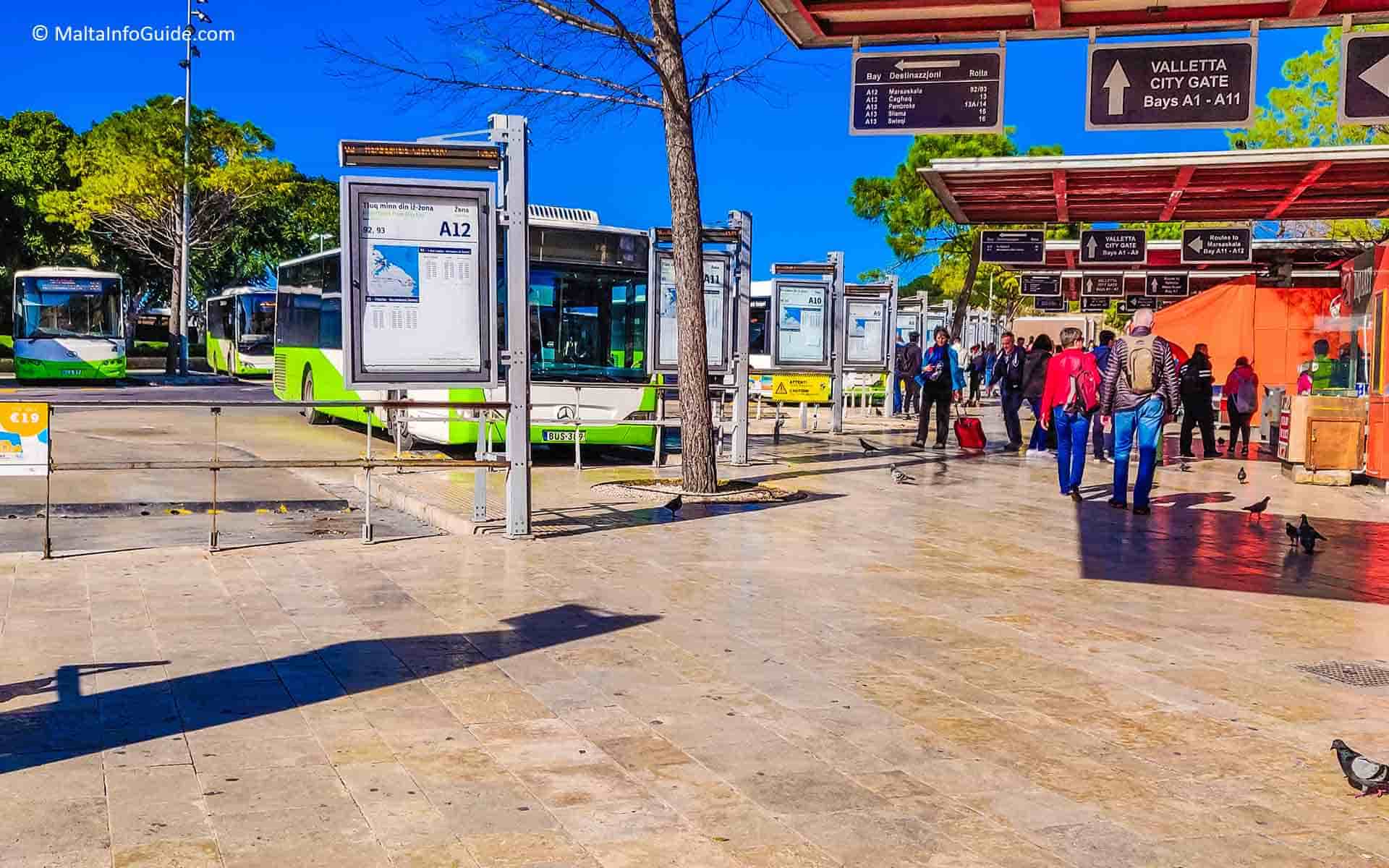 The Malta public transport is a well organised system for both the islands of Malta and Gozo that runs on fixed routes. A great alternative for those who do not wish to rent a car.
The service is relatively cheap and covers all the important locations in Malta and Gozo, including historical locations, beaches, hotels, entertainment, restaurants, Gozo ferry service.
There are bus departures and arrivals to all the villages and towns. Most buses converge to a central Valletta terminus bring the main hub from where you can change to any bus going to other locations.
The day bus schedules start from as early as 05:30 till between 21:30 and 23:00 depending on the locality.
Tickets are €2 which are valid for 2 hours. Once the time expires, you have to buy a new ticket.
Travelling from one village to another is very easy and with this guide it has never been easier.

In summer, going to the beach is one of the most planned locations to visit. Getting to Malta and Gozo beaches is very easy by using this guide.
The old Malta bus before the present operator was introduced still remains one of the tourist attraction. Unfortunately they have been removed from service and many do miss them for their old body style, paintings and decorations. The new transport company is called Malta Public Transport.
is it worth using the bus or should i avoid it at all costs?
The Malta public transport is relatively efficient but it is common that buses delay due to the high intensity of traffic we have on the island. Unfortunately there are occasions where they do not come at all and you will need to wait for the next bus.

There are peak times both in the morning and afternoon that due to lots of people going to work and school, buses will be full and roads will be congested and cause delays in the public transport. 
Most bus routes end at 23:00 although there are a few night routes but with these you have to plan a lot and you will be limited where to go, although you can always use a taxi.
There are certain places and accommodation that is hard to reach by public transport. If you are staying at the Radisson Blu Resort & Spa Golden Bay or Ramla Bay resort, we do recommend either you rent a car or get a taxi when out at night as these places are quite inhabited and the last bus will be around 21:00.
tallinja night service
There is a night service provided by the Malta Public Transport from late hours of the evening to the early hours of the next morning.
These buses will be less frequent to the ones during the day and number are different. All night buses start with an 'N' followed by a number. The night routes are N11, N13, N212 and N301.
There is a night service which operates from 23:00 to 05:30 on limited routes.
For special occasions such as Joseph Calleja Concert, Isle of MTV, Tomorrowland, Notte Biance for which there are additional routes to accommodate people in late hours.
tallinja cards/tickets
The bus Tallinja cards are convenient and economical to use which you can buy for a fixed time frame purposely thought for tourists and locals. A weekly card gets you everywhere you want to go.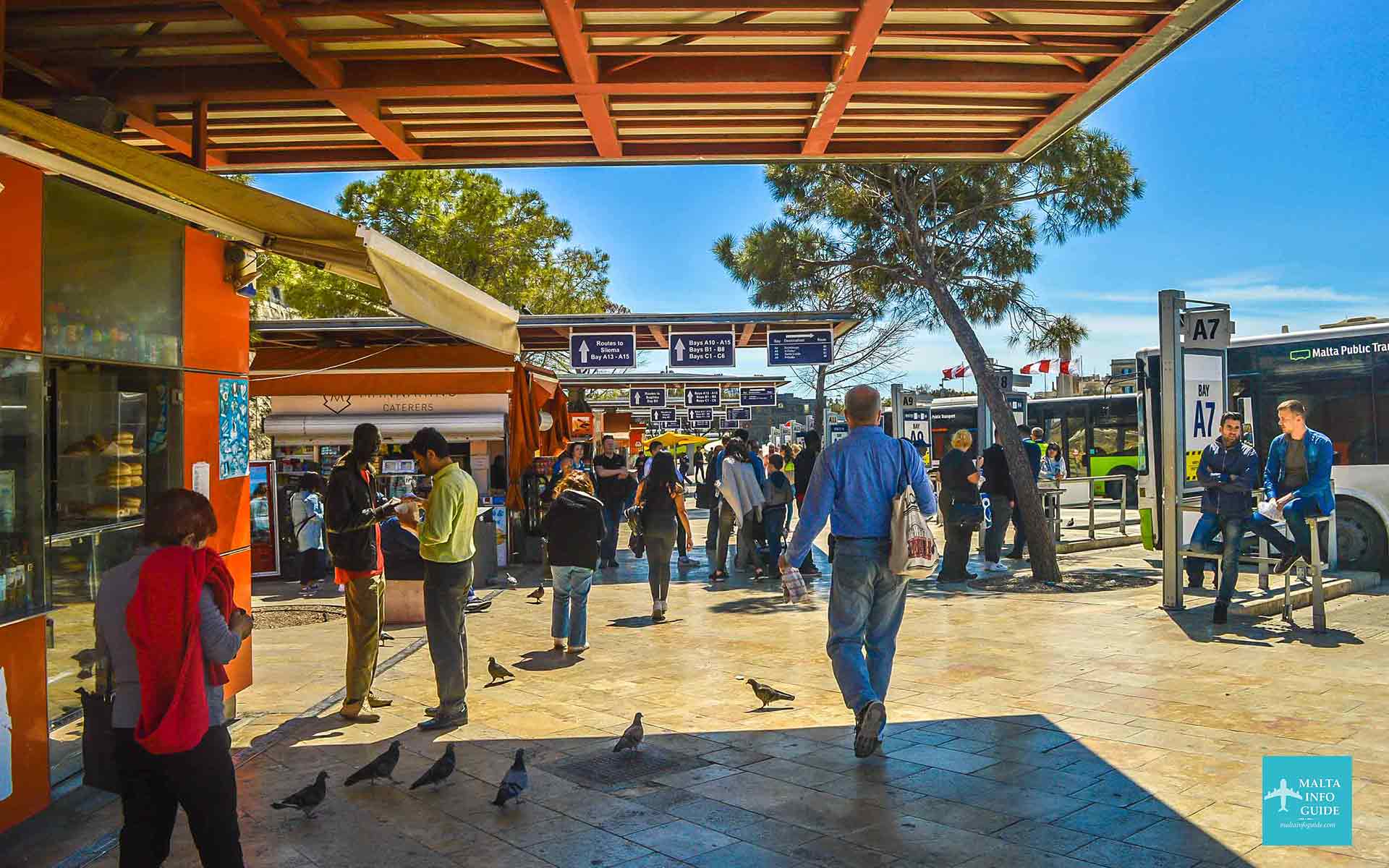 Valletta Bus Terminus
getting from the airport to your accommodation
At the Malta International Airport, there is the public transport customer service desk at the arrivals hall where you will be able to get assistance with information on how to get to your desired destination.
All buses to that leave the airport are just outside the doors of Arrivals and Departures.
If you will be staying in populated areas where there are many tourist accommodations like Valletta, Floriana, St Julian's, Paceville, St. George's Bay, Sliema, Gzira, Swieqi, Qawra, Bugibba, St. Paul's Bay and Mellieha, there are so many buses passing from these locations that you might be happy enough to use the public transport.
If you are heading straight to Gozo from the airport, you will need to take a bus from the airport to Gozo Ferry, then once in Gozo get another bus to the desired location. 
When landing in Malta, you have plenty of buses to reach to your hotel. Here is a list of buses that go directly to hotels from the Malta International Airport.

Malta Hop-On Hop-Off Buses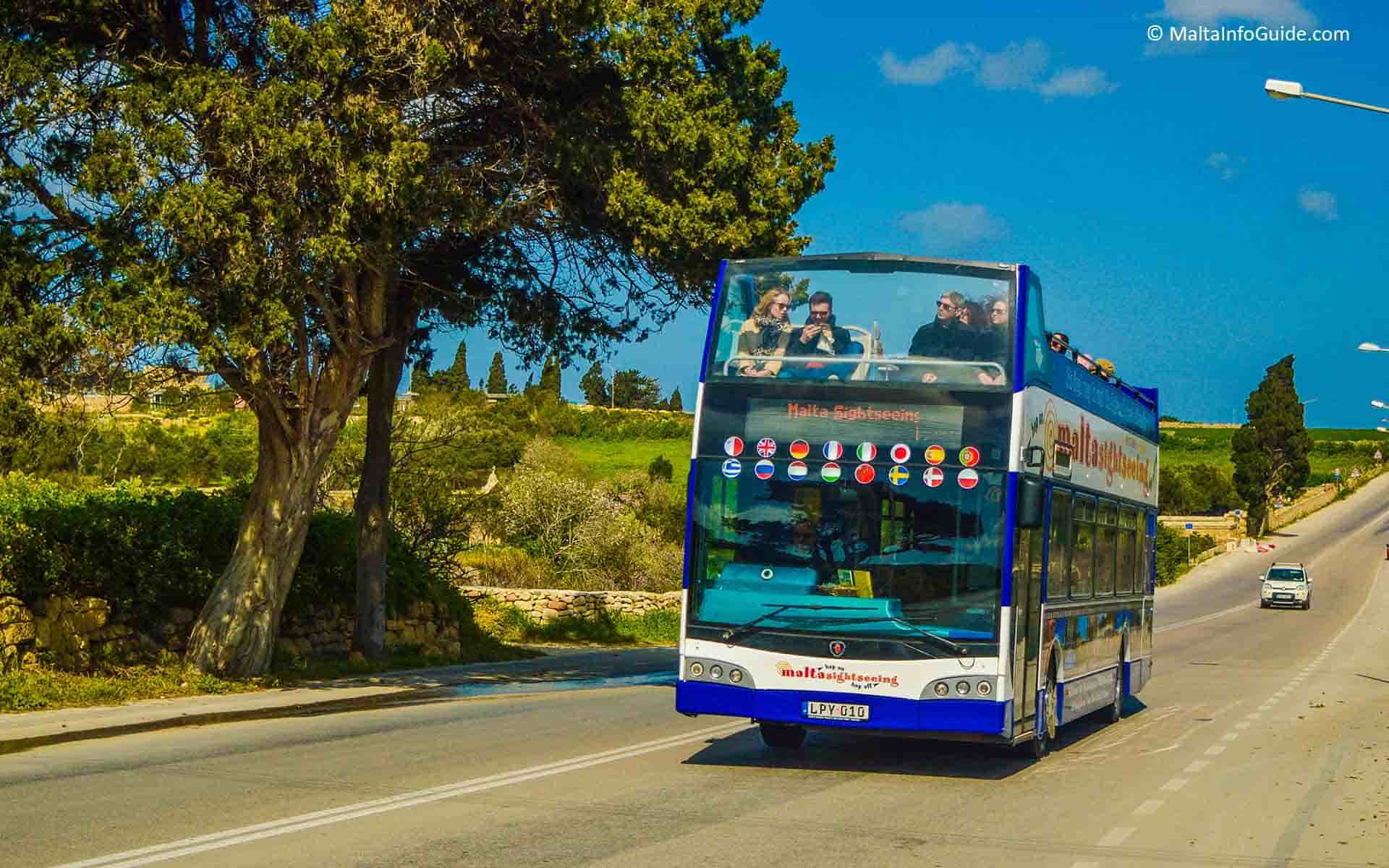 If you do not wish to rent a car, you can easily use the hop-on hop-off to visit the island. It is an excellent service that offers different routes, which includes the main important aspects of all Maltese history and cultural sites.
Booking is through the hotel reception desk or the hop-on hop-off company representatives. It is very easy to come across representatives in the main areas where you find them selling tickets. Main pick up areas can be St. Julian's, Sliema and Gzira. There is no need for pre-booking.
Malta Taxi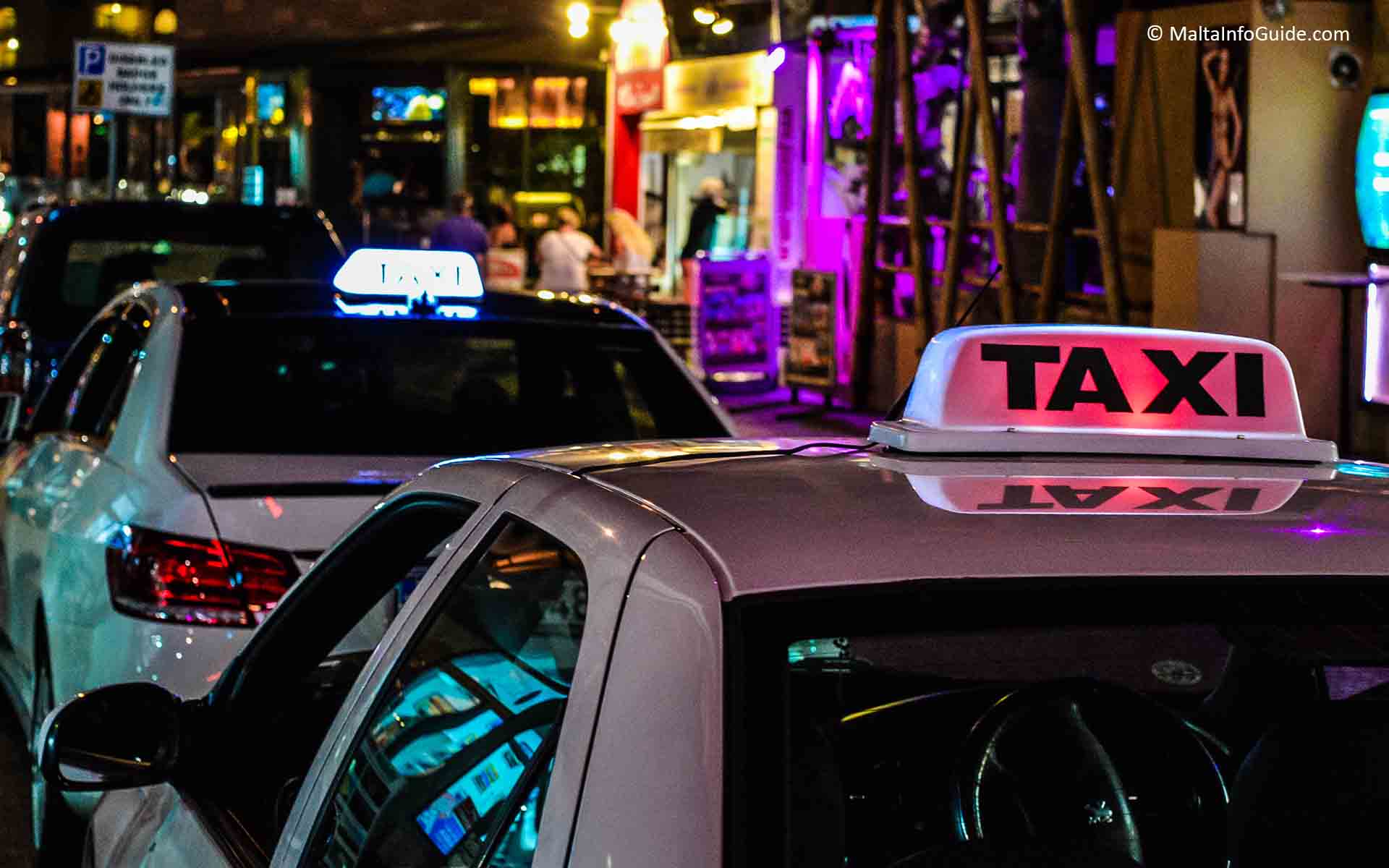 Taxis are not cheap but most of the companies have now established fixed rates for the most important locations. Wherever you are, you can call for a taxi which takes you where you wish.
Due to the many traffic and parking limitations taking a taxi has become more of a common aspect of everyday life.
Taxis are also available from near the Gozo ferry when arriving on the island of Gozo. You can go to Gozo also by rented car by the Gozo ferry.
If you are flying to Malta and you want a cheaper way of getting to the airport to your accommodation, you can book an airport transfer.
From Malta To Gozo By Ferry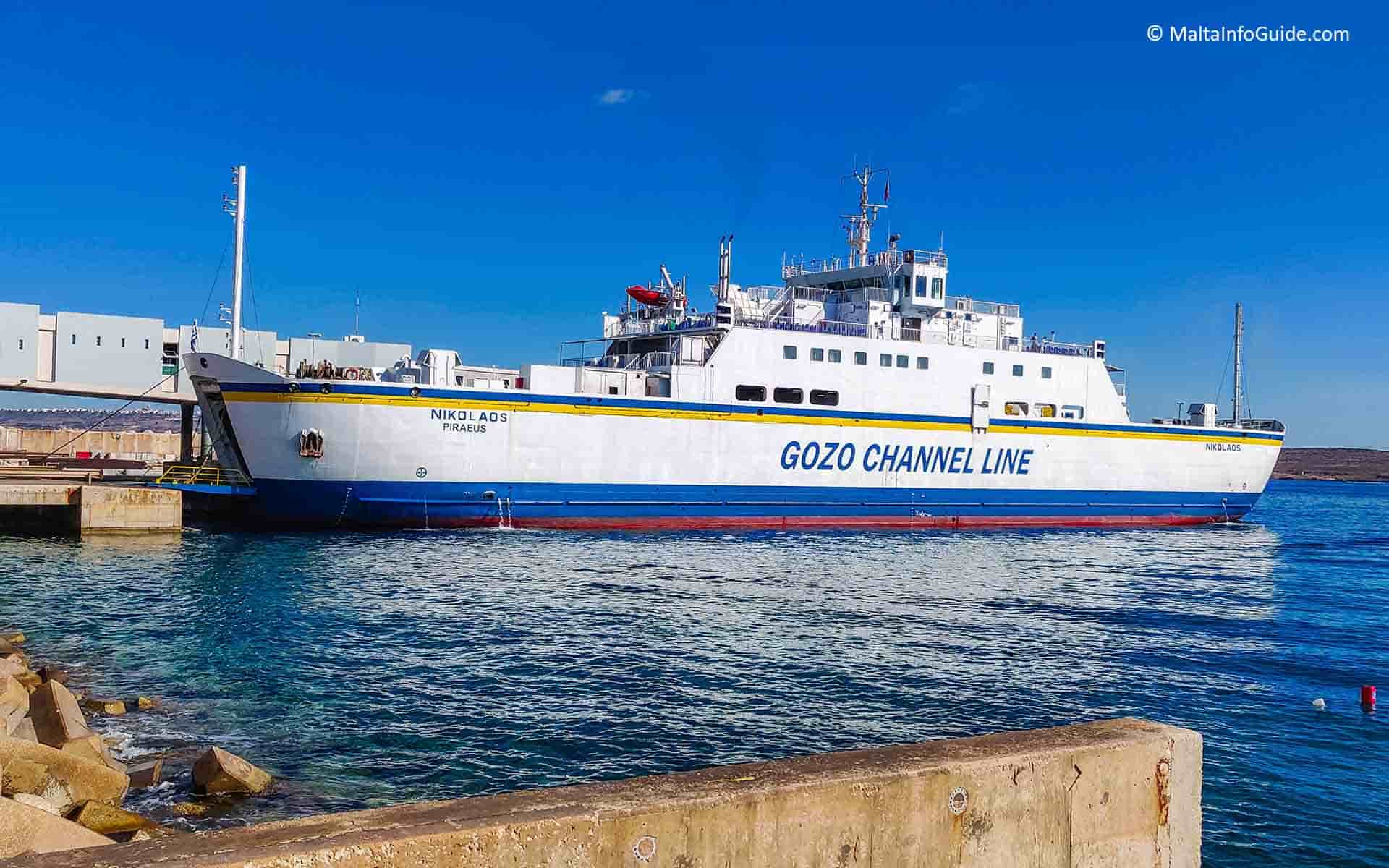 The Gozo channel takes 25 minutes leaving from the farthest point on our island Cirkewwa and arriving in Gozo at Mgarr natural harbour. These ferries only operate between these two posts.

There are four ferry boats for passengers and vehicle that offer a service from Malta to Gozo which operates daily all year round 24 hours a day with frequent trips, night trips with reduced rates.
While crossing you can stay in your car or go upstairs to see the beautiful views of the island from another perspective during the day.
Ferry - Sliema, Valletta & Birgu/Bormla/Isla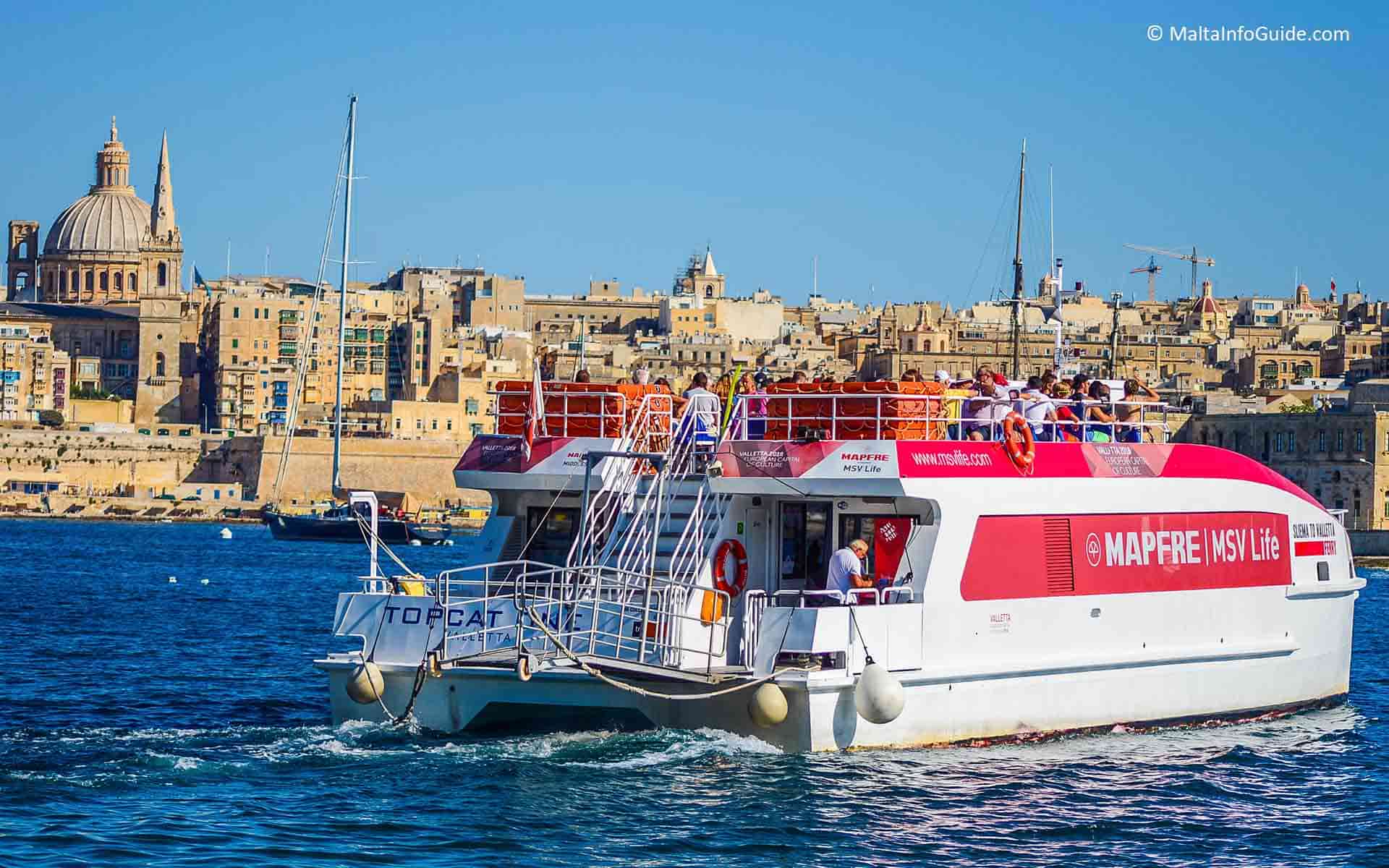 The service operates on a daily regular basis and is affordable to take you around saving your time from traffic congestion.
It operates between Sliema and Valletta and Valletta to the three cities, namely Birgu (Vittoriosa), Bormla (Cospicua) and Isla (Senglea).
It is a very convenient way to see the natural views of the harbours as the views are great. It is another way to tour the best historical capital and towns surrounding it.
Renting Of Bikes & Bicycles

The vast natural landscape on the island offers you the opportunity to experience time to cycle and bike around. You will be amazed what a variety of beautiful landscapes Malta can offer you.
We advice you to be careful while riding a bicycle as most of the roads does not have a bicycle lane.
Horse Drawn Carriage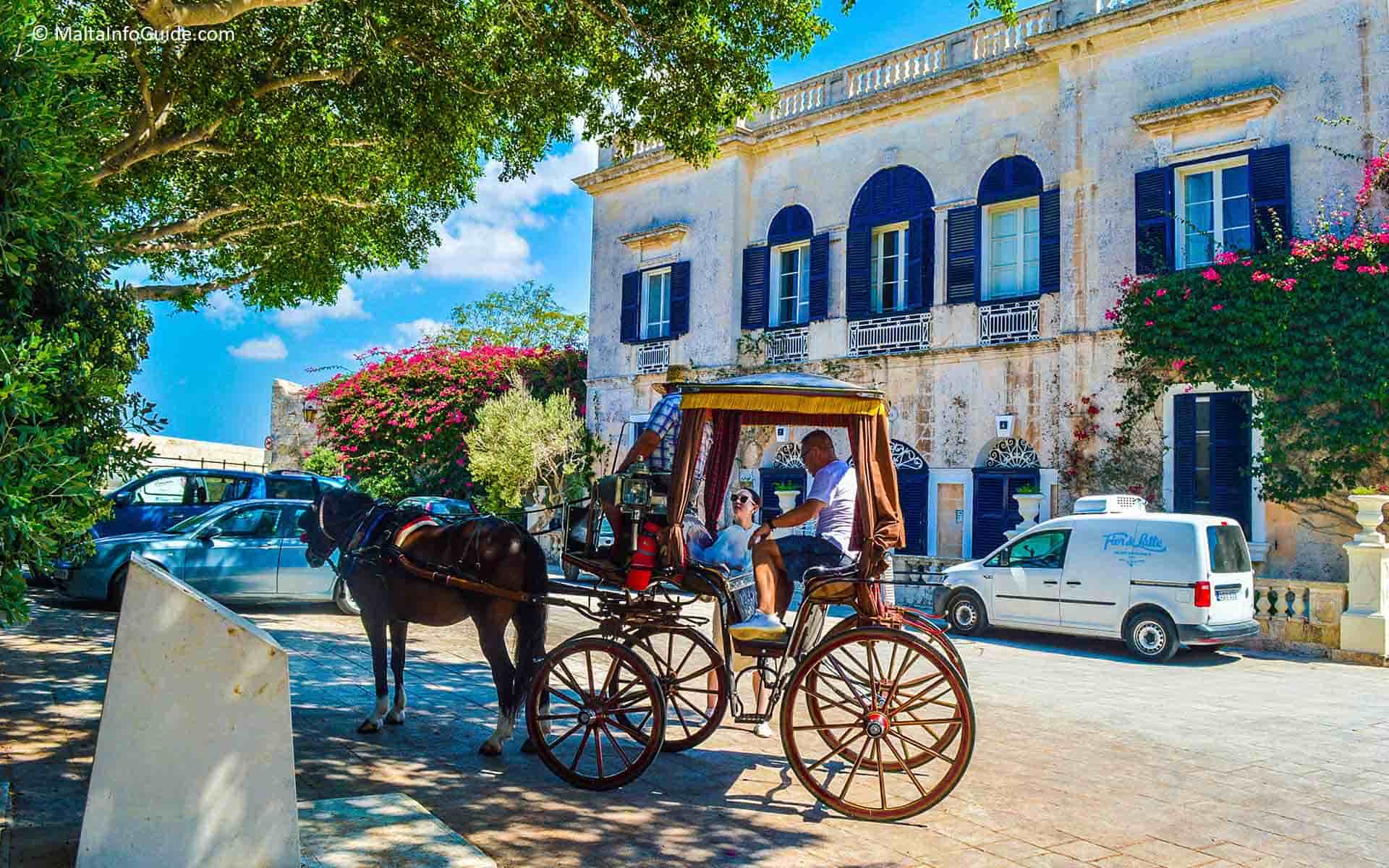 Today the horse drawn cab is only used to take tourists on on tours outside Valletta and inside Mdina. It is one of the oldest traditional mode of transport.
A pretty sight when you visit Mdina and see tourists riding going round the narrow streets. A picturesque sight.
Always ask for the price before you embark and make sure they don't take any advantage as you being a tourist.
A pretty sight when you visit Mdina and see tourists being horse driven through the beautiful narrow streets. A truly picturesque sight. Take a photo and it will remain as a wonderful memory of island.

Malta Info Guide provides you with the best Maltese information for travelling in Malta. If you have questions, send them to us on the form below.
Overall, Malta offers various modes of transport to suit all budgets and preferences. Whether you choose to travel by bus, ferry, taxi, rental car or bike, you're sure to enjoy the beautiful scenery and vibrant culture that this fascinating archipelago has to offer.
As from Saturday 1st October 2022, the Malta Public Transport is free for all people residing in Malta, with the exception of having a Tallinja card. The Tallinja card will be used to scan on the bus once boarding. No card top up will be needed.
The only two times that the buses do not work is on Christmas Day and New Year's Day between 12:00 to 15:00. This has been done in order to give the workers in this sector to meet with their families for lunch.

Bus tickets are not that much expensive much cheaper than those in other European countries.

There are various bus terminus around the islands:


Valletta - near the Triton fountain near the city gate
Mater Dei Hospital  - in front of the main hospital entrance
University of Malta - between Mater Dei Hospital and the University entrance
Cirkewwa Ferry Terminal - beside the passenger terminal
Bugibba - beside Dolmen Resort Hotel
Marsa Park & Ride - beside the Pavi supermarket, Lidl and Kiabi,
Pembroke Park & Ride - beside Luxol football grounds
Sliema Ferries - beside the main shopping area and the local cruise departure area
St. Julian's - beside Pender Gardens and EC school
Malta International Airport - outside the arrivals lounge. All 'X' routes depart from here
Rabat, Malta Terminus - very close to Mdina entrance gate
Victoria, Gozo - in the heart of the Gozo capital 
want to rent a car in malta?
We have used Discover Cars every time we rented a car. We highly recommend them due to their good service and good prices.
Get The Best Rates On Your Car Rental Now!
need to book a hotel for your malta visit?
Using Booking.com, enter your travel dates and number of occupants then rates will be available for hotels and apartments during your visit to Malta 
Book Your Hotel In Malta on Booking.com for the Best Rates!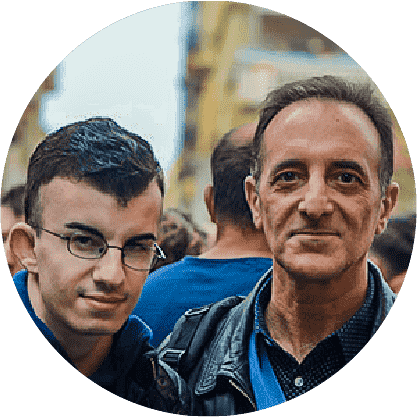 By Albert and Benjamin Magro