the top Malta Tours

Find The Ultimate Guide To The Best Malta Tours
Visit Malta's most famous sites. Malta Tours are fun and a unique way to get to know these islands. There are various way how to enjoy your time in Malta.
Disclaimer: On our website, you will find affiliate links from which we receive a small commission.
We intend giving you our best advice from our experience of the best Malta tours you should look for to get the best insight of Malta. Alone you might not be able to discover many locations and paces.
If you want tours that are fully guided by a tour guide, then we recommend these Malta guided tours that are definitely worth it.
Hal Saflieni Hypogeum The unique underground Temple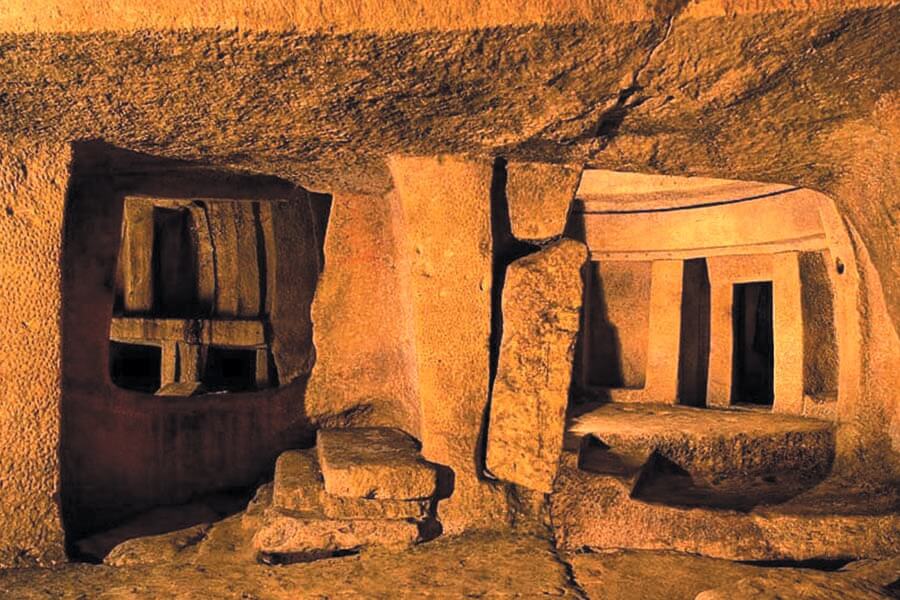 If you look to explore history when you visit a new country, Malta should be on your primary list. The Hypogeum in Malta is the only subterranean temple that is currently preserved, excavated by hand around 2500 BC. The inside funerary architecture much before the Greeks and Roman civilizations will remain as a splendid memory of your visit here.
You have to book very early as only 80 people are allowed inside every day due to preservation. We have prepared a detailed page with all information. You do not need to look anywhere else.
This page is translated into 3 languages, Italian, German and French.
Malta Experience - Step Into 7000 Years Of History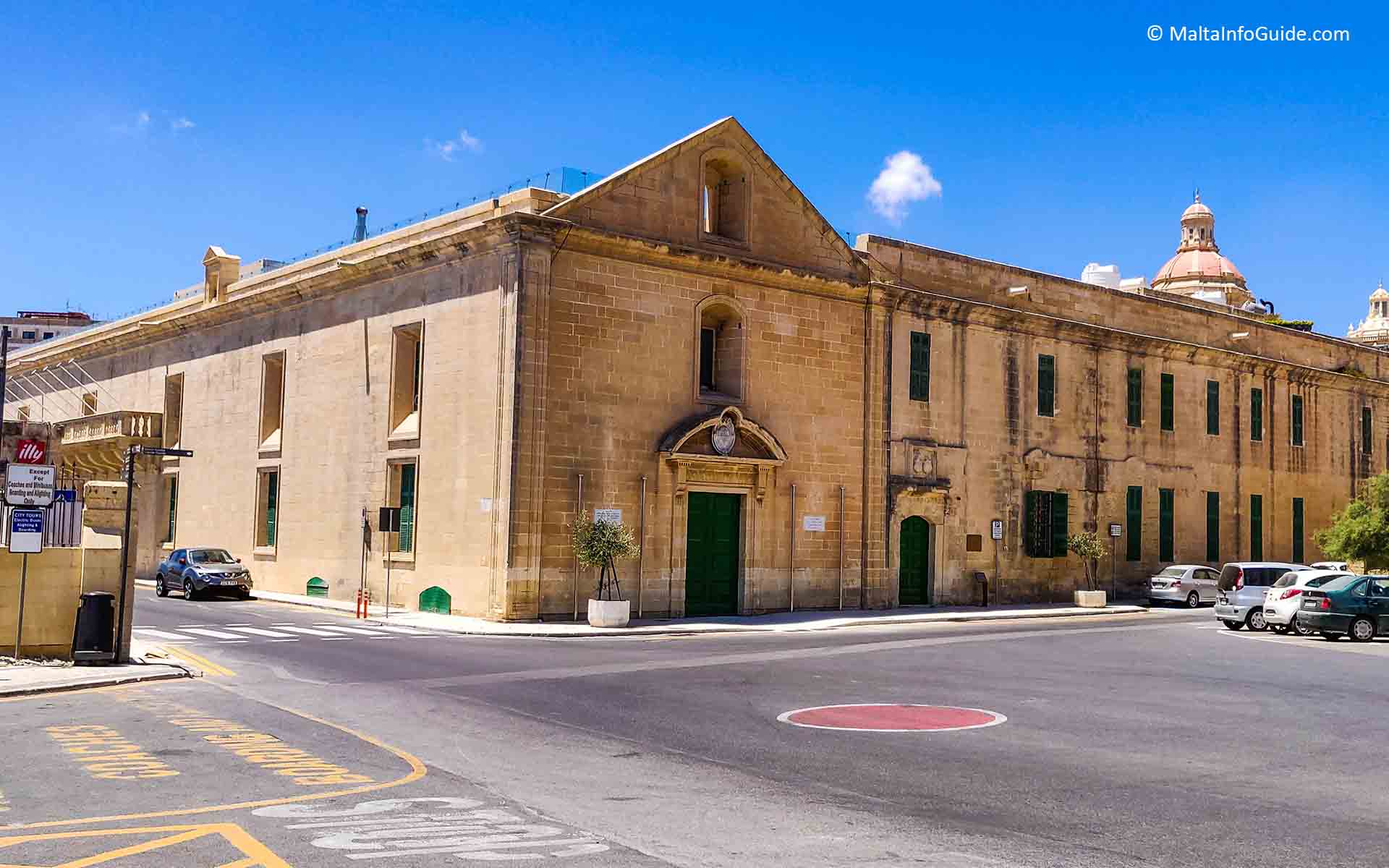 Malta positioned in the centre of the Mediterranean Sea, has been in the crossroads for 7000 years. It can boost off some of the most spectacular archaeological and heritage sites in Europe. Its past complex history is enough evidence how important these islands have been conquerors that have occupied the islands.
With the Malta Experience show, you get you experience the whole story of Malta in a matter of minutes.
The islands are blessed with the highest density of historic sites in the world just 246 square kilometres.
Visit these sites through organized tours and experienced tour guides.
The Blue Lagoon Malta with striking azure-coloured water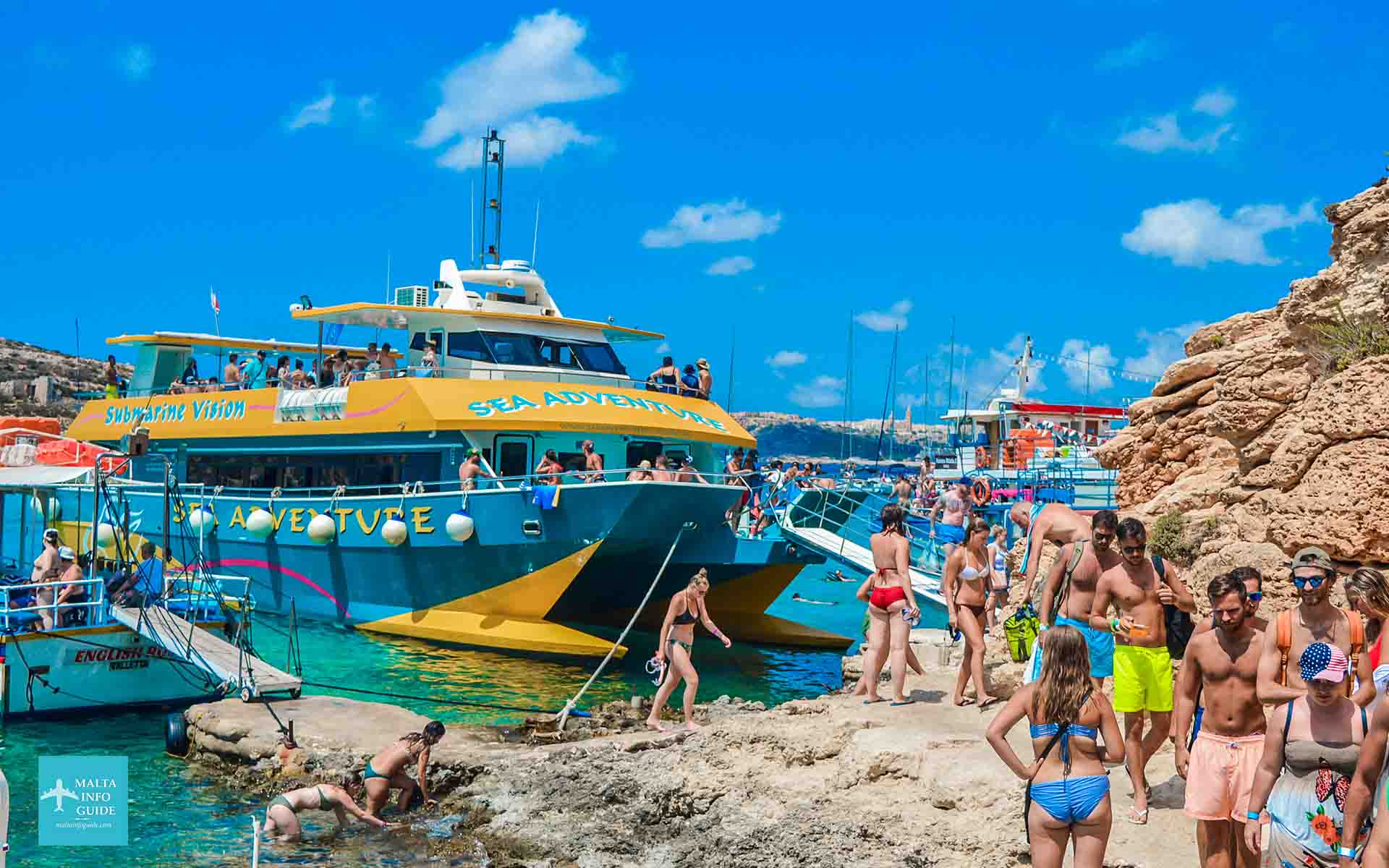 There is one particular place within the Maltese archipelago that looks like a piece of Caribbean Paradise. Beautiful turquoise water, very touristic. A stunning location with many tours on offer.
It has been used by many film makers. Swept Away featuring Madonna, the mini-series Helen of Troy and The Count of Monte Cristo
Do you want to go to the Blue Lagoon? Everyone wants to. We help you to make your choice with tours available, information to help you get to know your whereabouts.
Several tours to the island of comino
Diversi tour all'isola di Comino
Enjoy Sightseeing & Cruising Around Malta & Gozo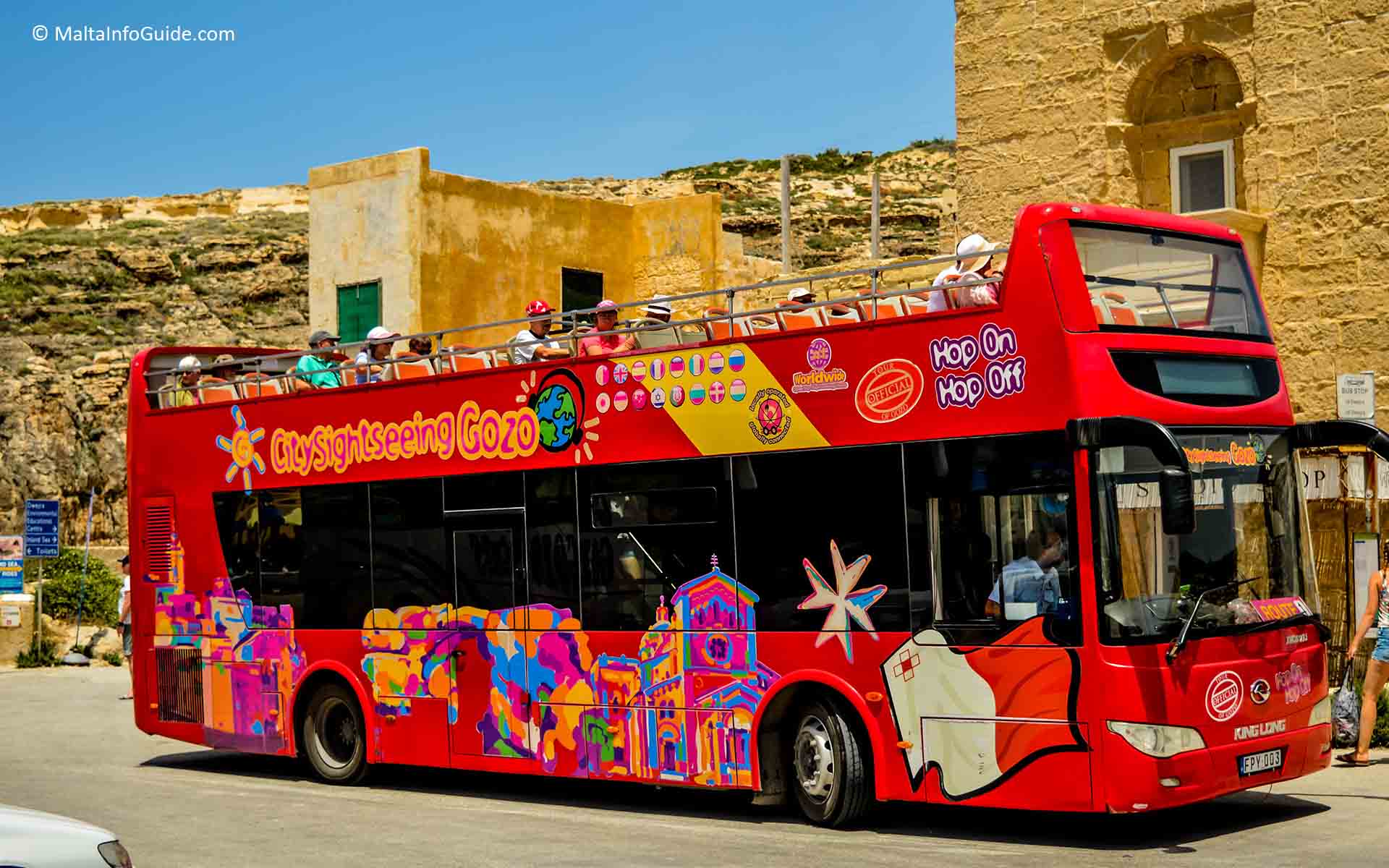 See Malta's historic sites from the top deck of an open-top double decker bus. The hop-on hop-off tours takes you round all the important sites across the island with a choice of two tours. The South Red Tour and the North Blue Tour can be done with the same ticket.
We recommend that you buy the two-day ticket as it is cheaper and will have more time to do both routes. At the same time with one route per day you will have time to stop at various locations.
The Gozo sightseeing tour is another option for a day in Gozo, away for a quiet day touring the important sites on the island. The night tour allows you to see the island of Malta at night.
If you want the ultimate sightseeing tour from the sea then why not take the round Malta day cruise. It is the best cruise to see the island with an additional stop at the Blue Lagoon Comino. Check out the Italian version - Crociera Intorno A Malta.
Wander around the harbour cruises in Malta with the Valletta harbour cruise. Learn about the history with a detailed commentary while onboard the boat.
Visit Mdina and highlights that surround the northern part of the island and walk round one of Malta's oldest cities, Mdina.
A Gozo TukTuk Tour round the island of Gozo is a must f you love adventure with a twist. Discover the island and have a marvellous full day.
Check out more sightseeing tours around the islands:
Malta to Sicily Tours
If you want to go for a day to Sicily, you can do so by taking one of these Malta to Sicily tours. Sicily is a neighbouring island around 90 kilometers from Malta.
The Malta to Sicily trips are translated in the following languages: Italian, French and German.
There is also and Sicily to Malta day trip you could take if you want to visit Malta for a full day.
Scuba Diving in Malta
Love scuba diving? Malta is renounced for its spectacular diving sites around the islands. If you love underwater adventures than this is the island to visit and explore the vast array of wrecks and underwater live marine.
If you are not familiar with Scuba Diving, then this trial course for beginners will help you get started.
Walking tours
Do not just come for beaches and sunbathing, there is so much more to do. Walking tours is another option. The variety of walks in as much as you can imagine, along the beaches, countryside especially from November to May, Valletta a great walk in the past, Mdina the old capital a quite walk with great architecture,
Our archipelago is a little slice of paradise with 300 day of sunshine every year, a great holiday with modest temperatures great walks are ideal. Some great beach to walk from one to another with different characteristics.
Malta as Game of thrones Filming location
For those who have been long-time Game of Thrones fans, Malta is one of the right places for a tour of the filming locations. Go round the top locations in Malta with this Game of Thrones locations tour. Malta for being such a small island, it is easy to get around and see several filming locations.
Discover Malta & Gozo In A Jeep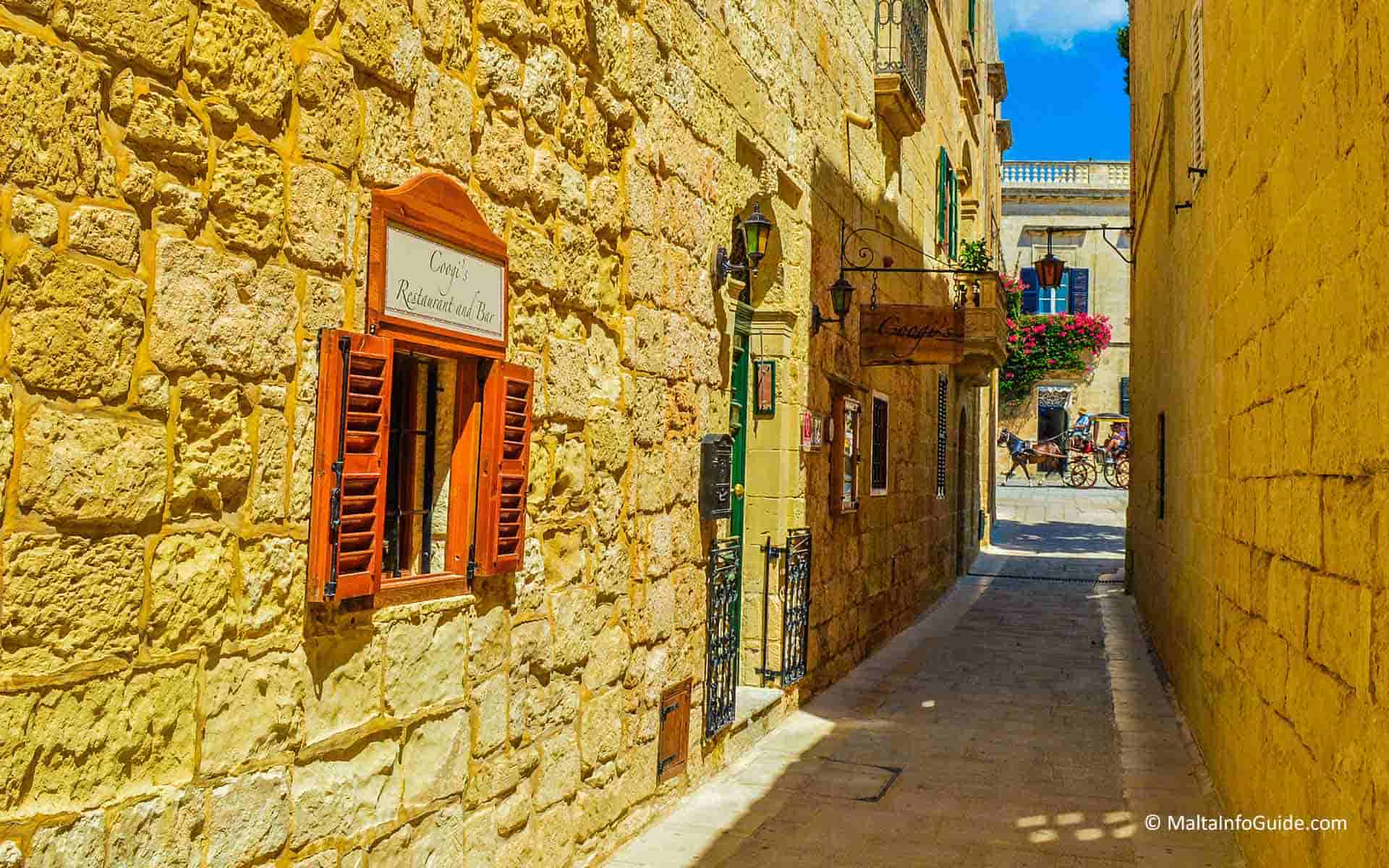 The Malta Jeep Safari and Gozo Jeep Safari tours are probably the best way to show you the most beautiful parts of the real Malta and Gozo which are rarely visited by tourists. The tours will keep clear from the standard touristic sites and focus on an action-packed day.
These tours are very popular as they attract those who wish to watch and enjoy the beautiful scenery and love roaming around. You will have an experienced Safari leader, time to taste local food and a swim depending on the season.
History - Stepped in culture since 7000 BC
Compared to its size it has the biggest UNESCO World Heritage Sites per square kilometre anywhere in the world. The Megalithic Temples, named as the oldest free-standing structures in the world include Hagar Qim, Mnajdra, Tarxien, Ta' Hagrat and Skorba.
Hal-Saflieni Hypogeum is an underground cemetery. Valletta the capital city of Malta is a fortified city and baroque grandeur. Visit these sites through organized tours and experienced tour guides.

megalithic temple tours
Book Your Own Group Tour
Do you want to select a handful of tours and have a private instructor? If you are a big group you can make your own day or plan several tours on several days. All you need to do is click here and fill in an inquiry and the team will get back to you. If you want more details on the group excursions click here.
want to rent a car in malta?
We have used Discover Cars every time we rented a car. We highly recommend them due to their good service and good prices.
Get The Best Rates On Your Car Rental Now!
need to book a hotel for your malta visit?
Using Booking.com, enter your travel dates and number of occupants then rates will be available for hotels and apartments during your visit to Malta 
Book Your Hotel In Malta on Booking.com for the Best Rates!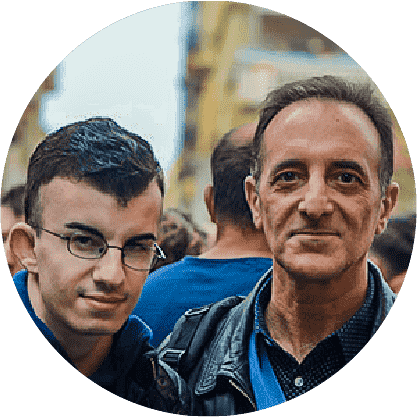 By Albert and Benjamin Magro