malta temples tour half day
A Tour Guide To Two Marvelous Historic Sites
A Malta temple tour is a must for anyone who visits this beautiful Mediterranean island. You can take a tour to see Mnajdra and Hagar Qim Temples among the most ancient religious sites on Earth. They are the first stone buildings of such architectural complexity, anywhere in the world.
Disclaimer: We have affiliate links on this website where we receive a small commission at no extra cost to you.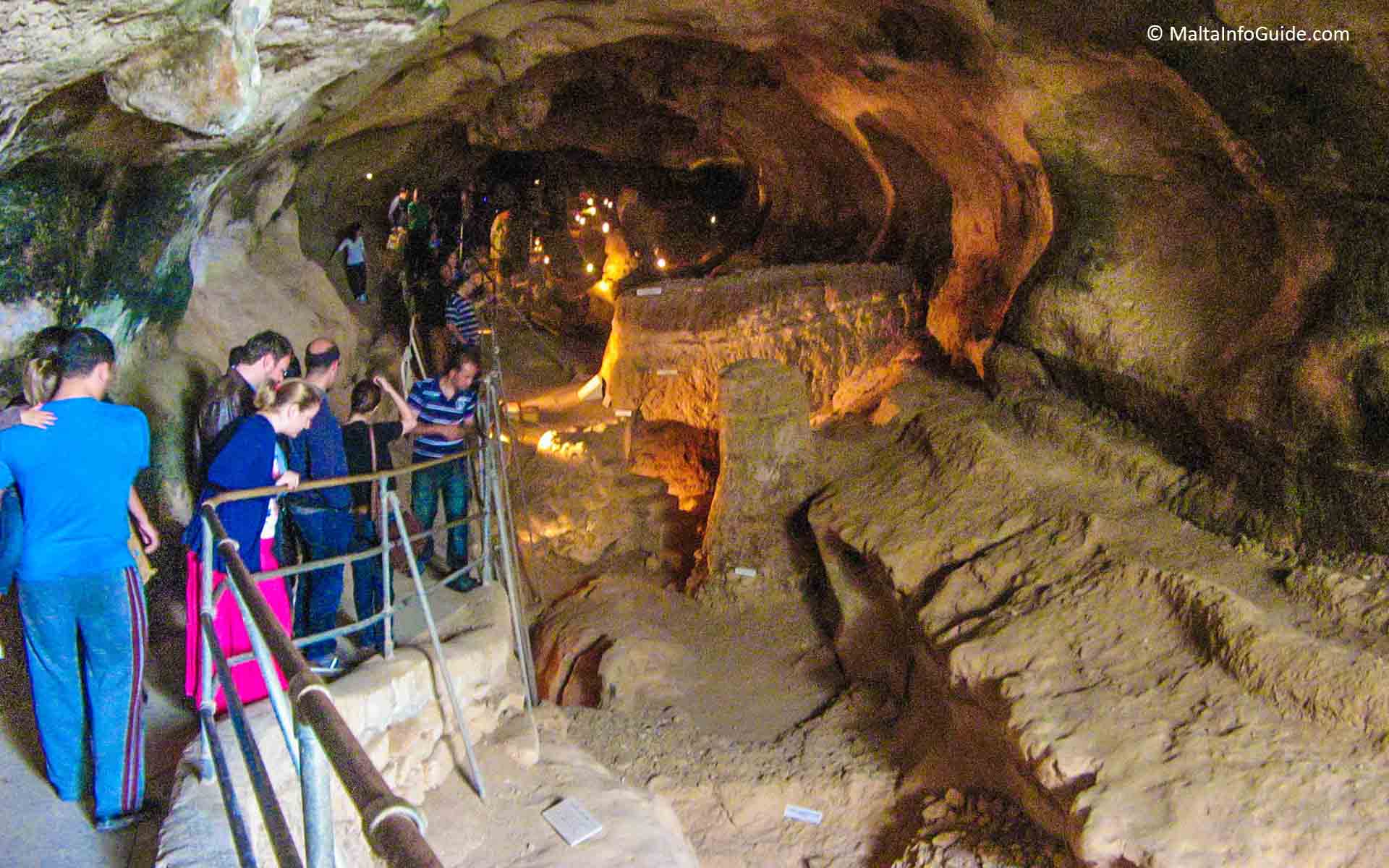 Ghar Dalam Caves - Click for Tickets
What the tour consists about
Why Choose This Tour?
You will not find anything like them anywhere else on earth. They are built in different locations over a wide span of years each site has its unique characteristics but share the same architecture.
Ghar Dalam cave and museum is also a unique location. You can see the remain of the earliest evidence of human settlement on these islands around 7400 years back were discovered.
highlights about the tour
A visit to the Hagar Qim and Mnajdra Temple complex.
Admission to the Ghar Dalam caves.
What is included

The tour itself
Transfers
Ghar Dalam Cave, Hagar Qim and Mnajdra Temple admission.
Air conditioned coach.
Licensed tour guide.
What is excluded

how to book the tour
First choose the date when you would like to participate in this tour. 
S

econd select the 

number of adults or/and children which will be attending the tour.
Enter 'maltainfoguide' in the coupon box to get a 5% discount.
After you have selected the dates, click book now.
You will then have to fill up a form with necessary details. Enter your payment details, then click Confirm Booking.
details About The tour
Duration of Tour: 4 Hours (9:00 - 13:00)

Secure payments guaranteed
Enter 'maltainfoguide' in coupon box to get 5% discount.
eTicket (mobile ticket) is available.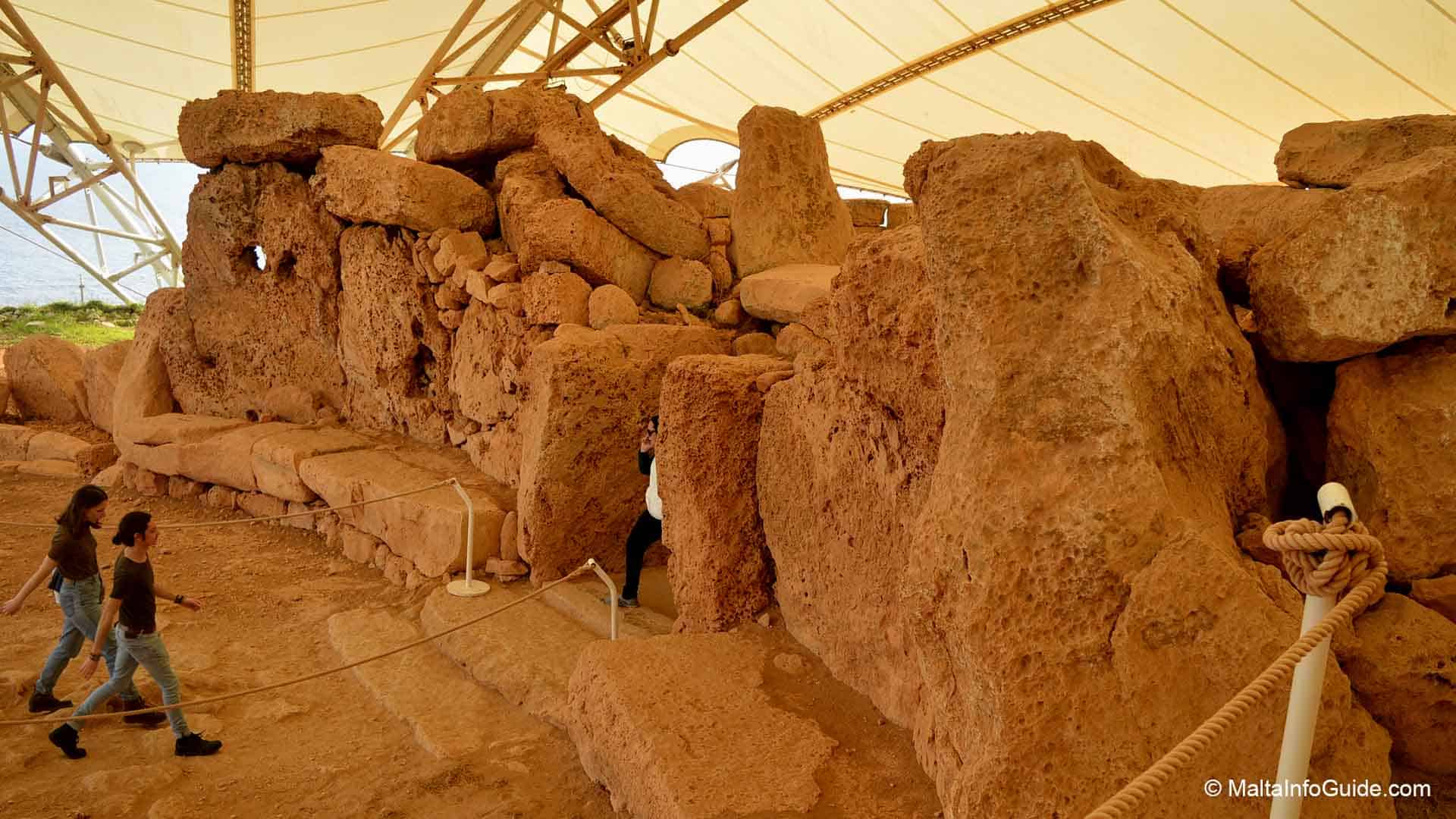 Mnajdra Temples - Click for Tickets
A Description Of The Tour
ghar dalam caves
Immerse into the unique prehistoric cave the 'Cave of Darkness' as a literal translation of the Maltese name Ghar Dalam. Discovered in the second half of the 19th century several excavations revealed animal bones, human remains and artefacts. The cave is 144 metres deep but you can only walk up to the first 70 metres.
Through the excavations the classification of the different layers revealed the history of these islands. The layers revealed remain of foxes, hippos, dwarf elephants, deer, dwarf red deer, hippopotami, micro-mammals, birds apart from others. Most of the discoveries can be seen at the museum upon entering the site.
hagar qim and mnajdra complex
Described by UNESCO as "unique architectural masterpieces". Such a small island with temples among the most ancient religious sites on Earth. Hagar Qim and Mnajdra Temples are separated from each other by 500 metres, are among seven temples inscribed since 1981. They enjoy magnificent
Go back in time with an experienced tourist guide by visiting first interpretation centre to give you an explanation about the sites. You will notice that due to signs of wear both temples have been covered with a protective covering to conserve them for the long term as they are considered as international heritage for all humanity. Enjoy this treat.
want to rent a car in malta?
We have used Discover Cars every time we rented a car. We highly recommend them due to their good service and good prices.
Get The Best Rates On Your Car Rental Now!
need to book a hotel for your malta visit?
Using Booking.com, enter your travel dates and number of occupants then rates will be available for hotels and apartments during your visit to Malta 
Book Your Hotel In Malta on Booking.com for the Best Rates!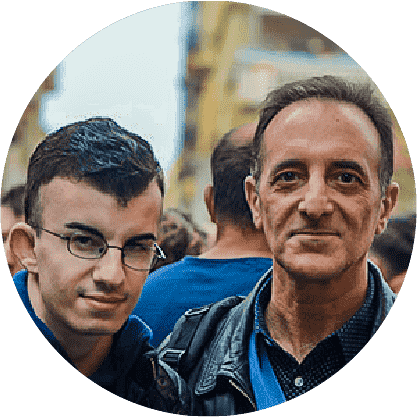 By Albert and Benjamin Magro