Isle of MTV Malta 2023
The Biggest Free Live Performance
Concert In Europe
Date Last Updated: 5th July 2023

The Isle of MTV Malta is typically held either in June or July, and features several world-class singers sharing the stage with established local artists at the open-air Granaries in Floriana, just 500 meters from Valletta. Around 50,000 usually attend this spectacular event.
Malta Music Week 2023
Isle of MTV Music Week: Tuesday 18th to Sunday 23rd July 2023.
Isle of MTV Concert 2023: Tuesday 18th July 2023.
Confirmed Lineup for Isle of MTV Concert: OneRepublic, the GRAMMY-nominated band, will headline Isle of MTV Malta 2023 | Alesso | Tom Grennan | Mimi Webb.
Other Lineup Singers for Isle of MTV Concert: Delta Goodrem | The Busker (Malta Eurovision Song Contest 2023 Winner) | Kevin Paul
The following is the Malta Music Week Events:
Tuesday 18th July 2023 - The Official Isle of MTV After Party
Wednesday 19th July 2023 - Club MTV presents Switch Disco
Thursday 20th July 2023 - IOMTV Day Boat Party
Friday 21st July 2023 - G7 Fridays ft. DJs From Mars
Saturday 22nd July 2023 - IOMTV Pool Party at BORA BORA
Saturday 22nd July 2023 - Toy Room Saturdays
Sunday 23rd July 2023 - The Café Del Mar Special ft. ACRAZE
Tickets for the above events can be found here.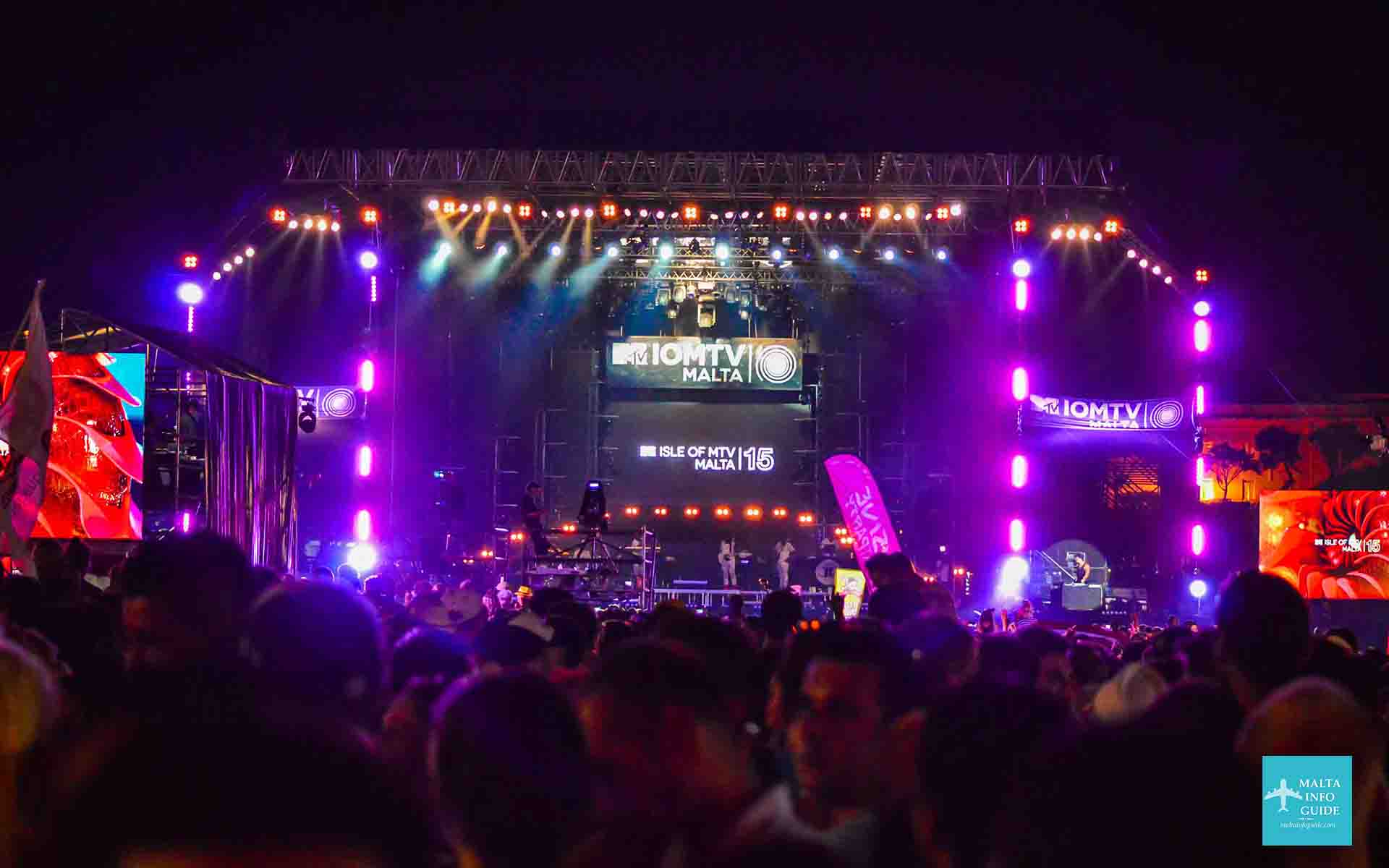 about isle of mTV Malta
Isle of MTV Malta has been going on since 2006.  It is also well known all over Europe as being the biggest free music festival. It is a popular event for foreigners to visit Malta especially for this event.
This event is usually attended by a massive number of 50,000 people.
The show is also shown on MTV later during the year worldwide for more people to watch it.
about isle of MTV Concert
Many people go early in the afternoon to get a place in the front near the stage at around 15:00.
It is free to enter the show and there is no age restriction to enter.
The show typically starts at around 18:00 where the Maltese Artists perform first. Then at around 20:00 / 20:30 the international artists start to perform.

Since the show is held in summer, the weather in July will be extremely hot, so make sure to take with you sunglasses, sunblock and water. Water is only allowed in plastic bottles.
Since the concert is quite casual, it is recommended to wear comfortable yet appropriate clothing. Also wear comfortable shoes and do not go with fancy shoes as you will be in a crowd with thousands of people.
It is advised not to carry or wear any valuables that are not necessary such as extra credit cards, passport and jewellery. Carry some cash and a mobile phone. Today it is very easy to pay by contactless via your phone, so you do not need to carry any credit cards.
There will be facilities such as bars and food stalls spread around the audience area. Alcohol can be bought from 17+ and an ID card is permitted for purchasing alcohol. There is also a temporary toilet facility.
There is additional security around the venue as well as entering the concert. The Malta police are in attendance and security checks are held prior to entry in the concert area. Do not bring any dangerous items which you think will be confiscated by the police such as sharp objects. Further down in this guide we list down specific objects that are prohibited.
It is suggested to take with you essentials like any medicine or medication since you will be there for quite a number of hours, especially if you go early. The Malta Red Cross will be available for any required intervention.

If you are a foreigner and do not know the area well, do not linger alone outside the concert area. Stay close as possible to your friends.

prohibited items

Sophisticated cameras due to copyright

Drones
Fireworks
Flags on poles
Glass bottles (including perfume bottles)
Illegal substances
Laser pens
Where To Stay in Malta For Isle of MTV
The Isle of MTV concert is held at the Granaries in Floriana, very close to the capital city Valletta. If you want to stay within a close vicinity of Floriana, we recommend you stay in the capital city or in accommodation in Floriana. If you wish to stay further away but at the same time close to Floriana by public transport you can stay in Ta' Xbiex, Gzira, Sliema or St. Julian's as they are a direct route to Floriana via bus.
If you are still uncertain where you want to stay and which area is best for you, check out this guide to the where to stay in Malta.
The following hotels are located in Valletta and Floriana which are a walking distance away from the venue:

Check out more hotels in Valletta.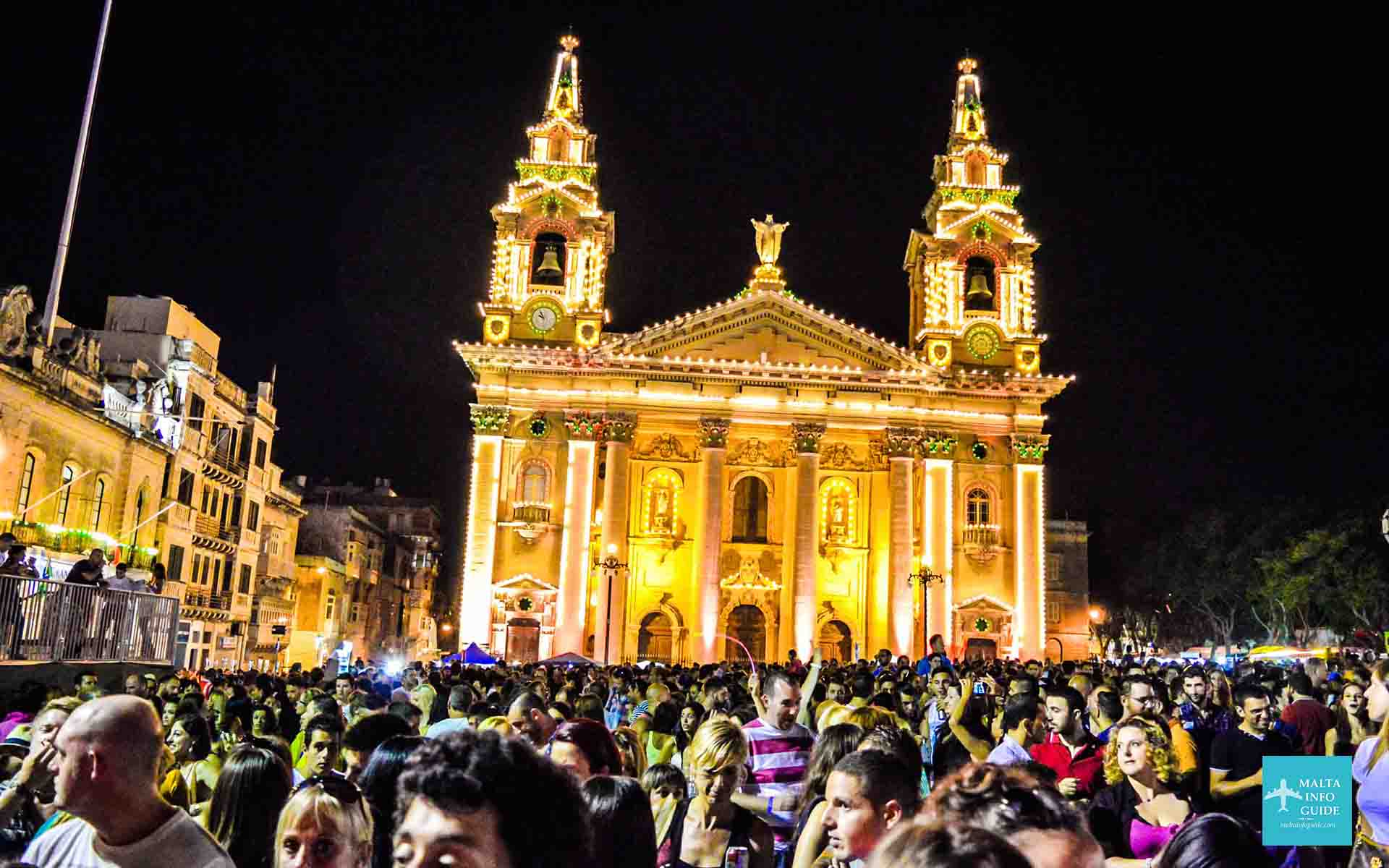 how to get to isle of mTV malta
By Public Transport: It is recommended to come for the concert with public transport since the main Valletta hub for all buses is not more than 500 metres away. On this day there is usually a special public transport bus service which is provided to and from many localities to the Isle of MTV concert area.
By Taxi: Another great way to arrive to the concert is by taxi. It is cheap if you group up with other people as you get a great price. We highly recommend to book your taxi early as most of the taxis will be fully booked on that day.
By Car: Most people especially locals would get to the concert by car. Although it is the most comfortable, it will be a massive problem to get there and park. If you still wish to get to the venue by car, you have to think early due to the traffic. For parking, you can try park at MCP car park at a fee, or try on the outskirts of Floriana. If you are thinking of renting a car, why not book your car from Discover Cars.
If you have any issues with transport, speak with the hotel management where they can give you a hand and they can also book your transport for you.
Note: On the day of the concert, there will be a lot of people that head to Floriana/Valletta so it is wise to plan ahead and leave enough time to get there due to traffic and diversions. Also, if you wish to get quite ahead and closer to the stage you will have to arrive there at around 3pm or before.
Isle of MTV Malta Previous Concerts
The following are the artists that performed at previous Isle of MTV concerts in Malta:
2022 - Marshmello, French Montana, bbno$, Mae Muller and Shaun Farrugia
2021 - Show was not done due to the pandemic.
2020 - Show was not done due to the pandemic.
2019 - Martin Garrix, Bebe Rexha, Ava Max & Wiley              
2018 -

 Jason Derulo, Hailee Steinfeld, Sigala, Paloma Faith, Ella Eyre, Dimitri Vegas, Like Mike

2017 - The Chainsmokers, DNCE, Jonas Blue, Raye
2016 - Wiz Khalifa, Jess Glynne, Steve Aoki, Clean Bandit
2015 - Martin Garrix, Jason Derulo, Echosmith, Tori Kelly, OMI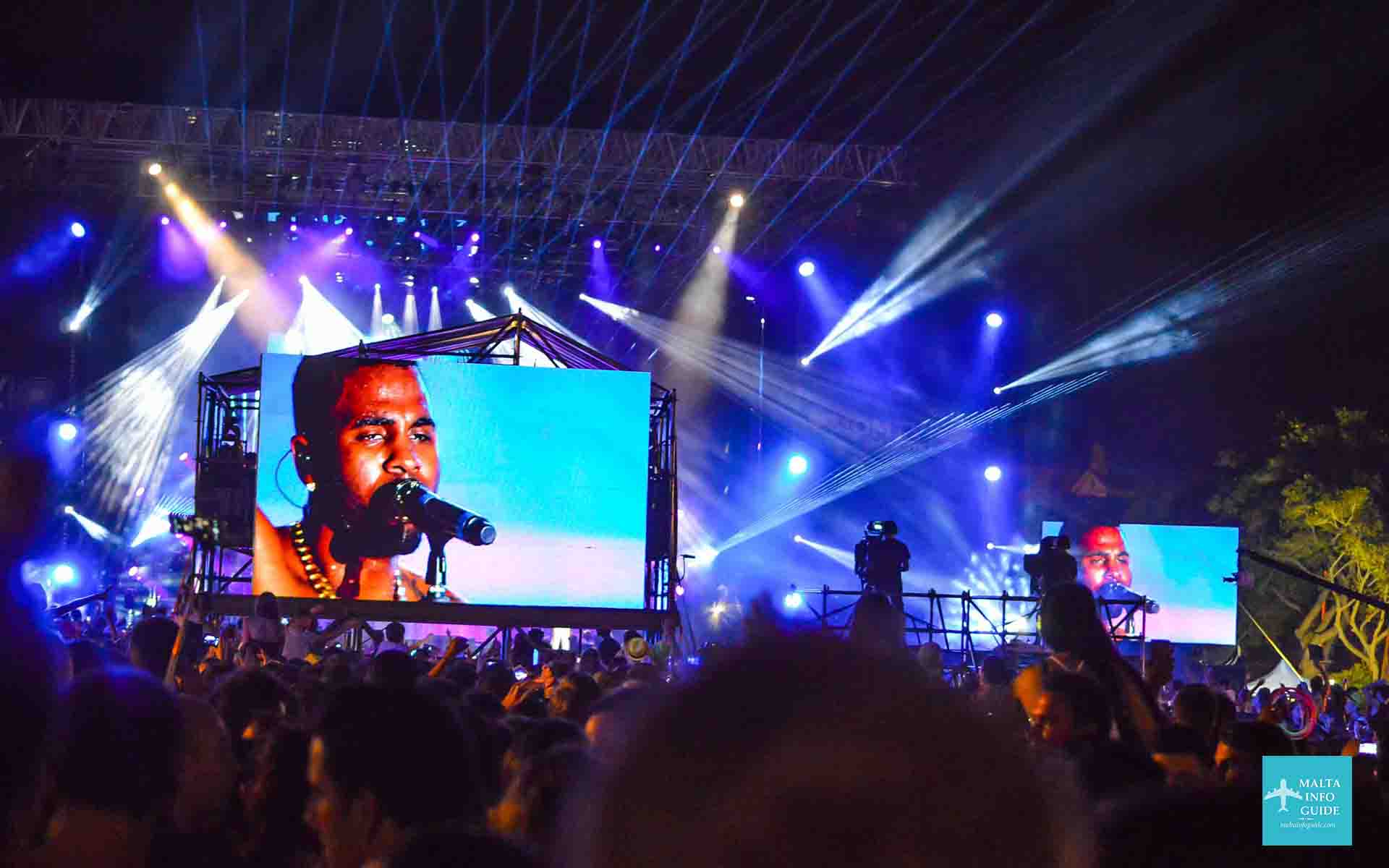 2014 - Hardwell, Enrique Iglesias, Nicole Scherzinger, Dizzee Rascal, Kiesza, Tenishia
2013 - Jessie J, Rita Ora, Rudimental, Afrojack
2012 - Will. i. Am, Nelly Furtado, Flo Rida
2011 - Snoop Dogg, LMFAO, Far East Movement and The Parade
2010 - David Guetta, Scissor Sisters, Kid Rock, Kelis
2009 - The Black Eyed Peas, Lady Gaga, Metro Station and Esmée Denters
2008 - The Kooks, OneRepublic, N*E*R*D, Lady Gaga and Enrique Iglesias.
The first Isle of MTV Malta concert 2007 -  Akon, Maroon 5, Enrique Iglesias and Ira Losco representing local Maltese talent.
want to rent a car in malta?
We have used Discover Cars every time we rented a car. We highly recommend them due to their good service and good prices.
Get The Best Rates On Your Car Rental Now!
need to book a hotel for your malta visit?
Using Booking.com, enter your travel dates and number of occupants then rates will be available for hotels and apartments during your visit to Malta 
Book Your Hotel In Malta on Booking.com for the Best Rates!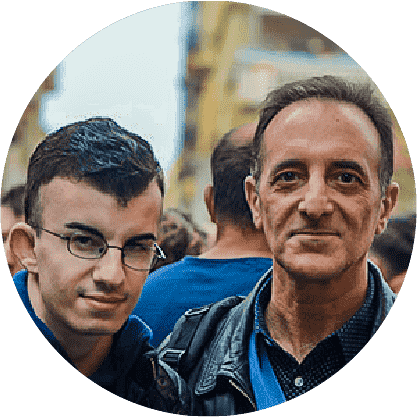 By Albert and Benjamin Magro