Top Restaurants in Malta 
Choose From Several Cuisines
Malta is one of a group of islands in the Mediterranean Sea between North Africa and Sicily. Seven islets make up the Maltese islands, with Malta being the largest. The history of this tiny island spans the ages, starting way back at the beginning of civilization. Malta is one of the smallest countries in the world.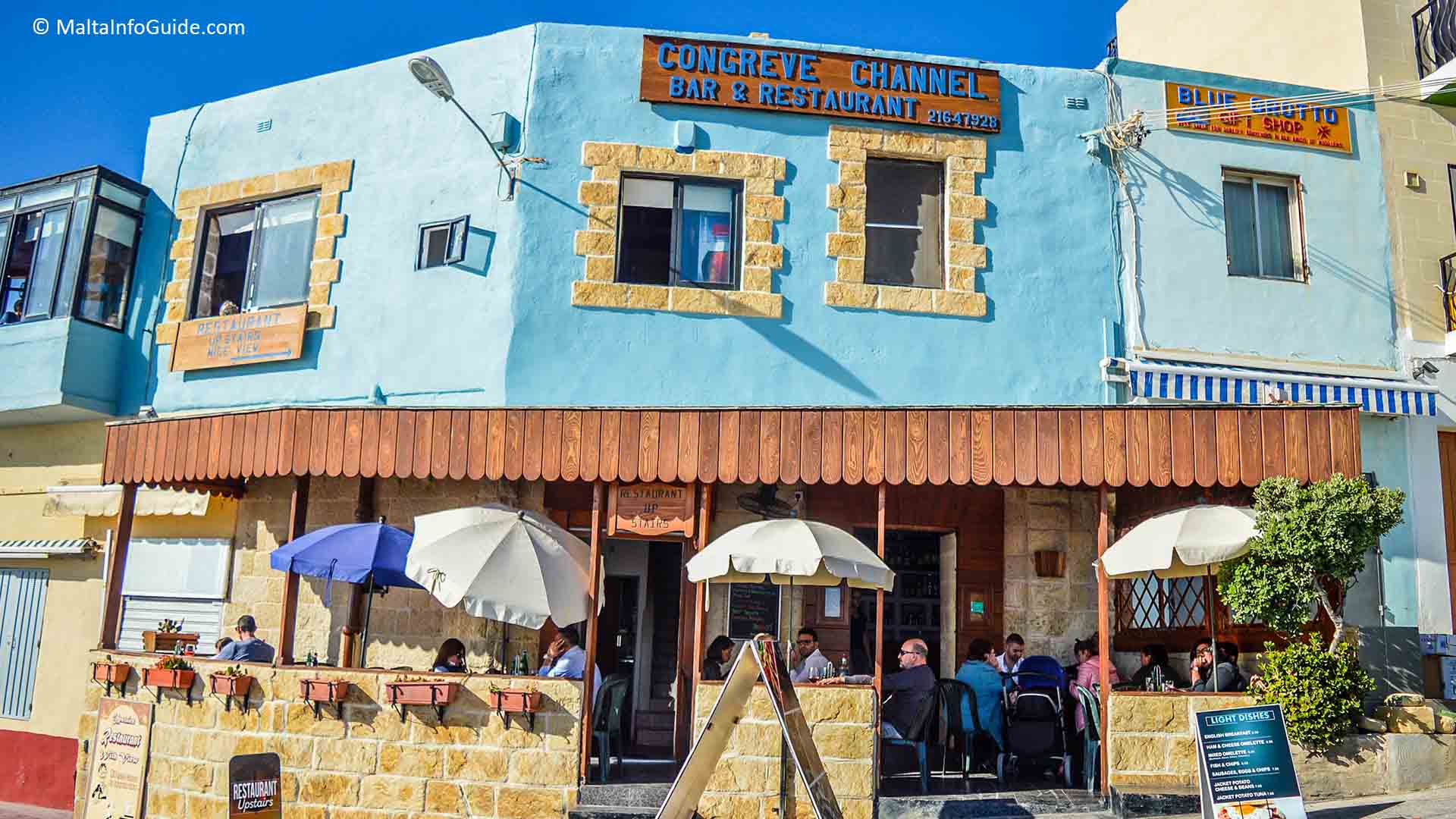 Disclaimer: On our website, you will find affiliate links from which we receive a small commission.
Always an important strategic spot, Malta has changed hands many times over the years from the Phoenicians, Romans, and Greeks to the Arabs, French, and British. Since the country has gone through so many different leaders, the culture is very diverse. You can find Mediterranean, French, Spanish, and Italian foods like Kusksu soup, pastizzi, and stewed rabbit, which is considered the national dish.
Ready to explore the cuisine of Malta? Drop off your large bags and backpacks at a luggage storage site in the capital and go eat.
Mediterranean Cuisine
Top Restaurants In Malta
Venus Restaurant
With pan-seared sea bass, herb-crusted rack of lamb, duck a 'la orange, beef ribeye or Wellington, Venus Restaurant may not seem Mediterranean, but you can tell with your first bite. The spices and the way they cook the food will have you wanting more before you even finish your meal. And do not miss the Crudo platter with oysters.

Taste
Taste is a delightful and classy spot to have some local Mediterranean fare like the slow-cooked saddle of rabbit with chives and the lamb loin kofta with yogurt. Or get the local fish of the day cooked to order. They even have burgers and steaks. But you have to try the chocolate brownie with peanut brittle and caramel ice cream.

Kebab Factory
For a more casual and quick meal, the Kebab Factory can be found in several locations around Malta. They feature lamb, chicken, or beef doner kebabs, grilled lamb Adana, beef or chicken shish kebabs, and lahmacun, which is Turkish pizza. They also serve kibbeh, which is Turkish stuffed meatballs.
French Cuisine
Manouche
You have to try the demo poulet at Manouche. It features half a roasted chicken with thyme, smoked salmon, sticky pork ribs, and Lincolnshire sausages. They also have two burgers: the Manouche with Gruyere and the gorgonzola with walnuts and honey. The desserts are awesome too, with eclairs and tortes.
Margaux
Although the menu changes frequently at Margaux, it is always exceptionally delicious so you cannot go wrong here. Starters include dishes like crab cakes, boar larb lettuce wraps, and fried calamari and the entrees include rosemary parmesan gnocchi, marinated chicken breast, and Momma Zera's angel hair with shrimp.

Krepree
For a lighter meal, Krepree has the best crepes on the island. Try the chicken Caesar, the Maltese tuna, or the pulled pork with caramelized onions and cabbage. They even have a salmon with cream cheese, spicy taco, pizza pepperoni, and falafel with feta cheese. If you want sweets, they have 23 to choose from.

Spanish Cuisine
Tapea
If you want some spicy Spanish cuisine, go to Tapea. The roasted suckling pig or lamb are both exquisite and the 45-day aged ribeye or secret port flap are also amazing. They serve four types of stew including rabbit, tripe, chorizo, and pheasant. But if you like seafood, the boiled octopus, tuna, and hake are perfect.

Yard 32
Yard 32 is a gin and tapas bar that has a 116-page menu of gin and other spirits to choose from while you enjoy their 50 kinds of tapas. The 200 types of gin are the stars, but the tapas is not to be missed. The goat's cheese tapas selection is especially popular but some of the other hits include salmon, prosciutto, and sausage.

King's Gate Arms
King's Gate Arms is a delightful place where you can eat with "Kitty" the resident cat. In the heart of Msida, this Latin-American eatery serves a variety of delights like black roast beef, traditional roasted pork, five kinds of arepas, and several salads and wraps. For dessert, don't miss the quesillo flan.

Italian Cuisine
Top Restaurants In Malta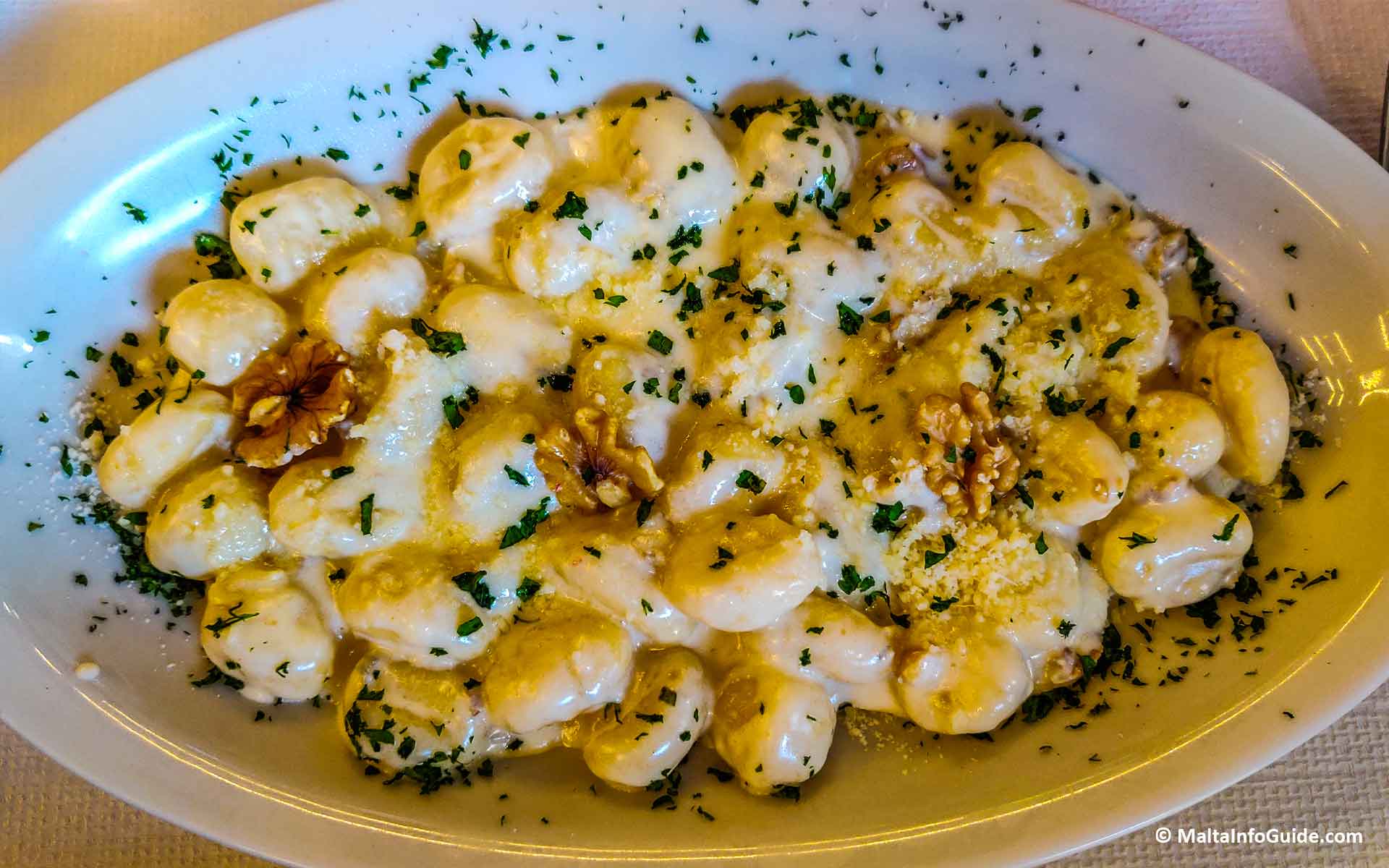 Ristorante La Vela
Dine on true Italian dishes at Ristorante La Vela with plates full of paccheri stuffed with boar ragout, rigatoni with red shrimp, risotto with beetroot, and bucatini with clams and mussels. If you want meat, they have that too with grilled beef fillet, veal rollatini with pears, and the grilled Australian ribeye with cannoli for dessert.

NapolEat
For a more casual meal, NapolEat has 10 specialty pizzas like Salsiccia with Fiord latte cheese, pistachio with artichokes and mushrooms, and capriccioso with salami, ham, and artichokes. They even have fried pizza and pizza burritos. Or you can have pasta 10 ways, eight kinds of burgers, and Nutella pizza for dessert.

Uncle Matt's Kitchen
How about dinner at Uncle Matt's Kitchen? For pasta lovers, the duck ragout, nduja broccoli, and carbonara are all great. And main meals include pan-fried rabbit, pork shank with gravy, calamari, fish soup, or mussels in wine sauce. They even have nine kinds of pizza, burgers, and salads.

American Cuisine
Sticky Fingers Eatery
If you are craving a burger but do not want any old fast food, Sticky Fingers knows how to make a homemade burger right. The truffle burger is a favorite with rucola, truffle, and mushrooms and the Jaw Breaker is two huge patties with bacon, eggs, and double cheese. Don't miss the homemade donuts for dessert.

Salia Restaurant at San Antonio Hotel
Salia Restaurant may just be the best place to get some American food in Malta. Get parmesan-crusted salmon with dill cream sauce, oven-roasted chicken, or a half-rack of pork ribs with sides and salads. They even have vegetarian moussaka. And the apple crumble with cream is the perfect dessert.

Fluid Steakhouse
For a mouthwatering steak cooked any way you like it, Fluid Steakhouse is where to go in Malta. They boast 11 cuts of beef like the Tomahawk, NY strip, Angus T-bones, prime sirloin, and beef tagliata that is out of this world. They also have four kinds of ribs, kebabs, several cuts of chicken, and 10 different burgers.

With Malta's warm climate, you may want to have some of those meals at the beach. There are many of them to choose from since Malta is a group of islands. But you should also not miss the Medieval Hilltop town of Mdina, Popeye Village, the roman villas in Rabat, and Hal Saflieni Hypogeum, a Neolithic cult site from 4000 BC.
Sources
want to rent a car in malta?
We have used Discover Cars every time we rented a car. We highly recommend them due to their good service and good prices.
Get The Best Rates On Your Car Rental Now!
need to book a hotel for your malta visit?
Using Booking.com, enter your travel dates and number of occupants then rates will be available for hotels and apartments during your visit to Malta 
Book Your Hotel In Malta on Booking.com for the Best Rates!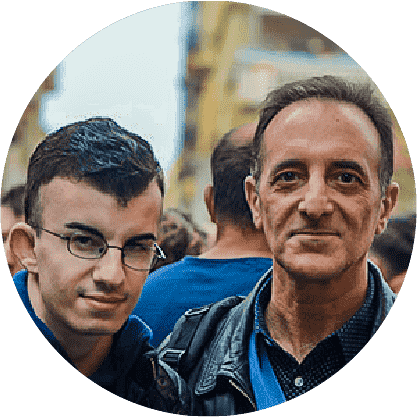 By Albert and Benjamin Magro