Malta Prehistoric Temples Tour
Malta Pre Historic Temple
Full Day Tour
The Megalithic Temples Of Malta
Did you imagine coming for a holiday in Malta where you can take a tour to see the oldest temples.

Disclaimer: We have affiliate links on this website where we receive a small commission at no extra cost to you.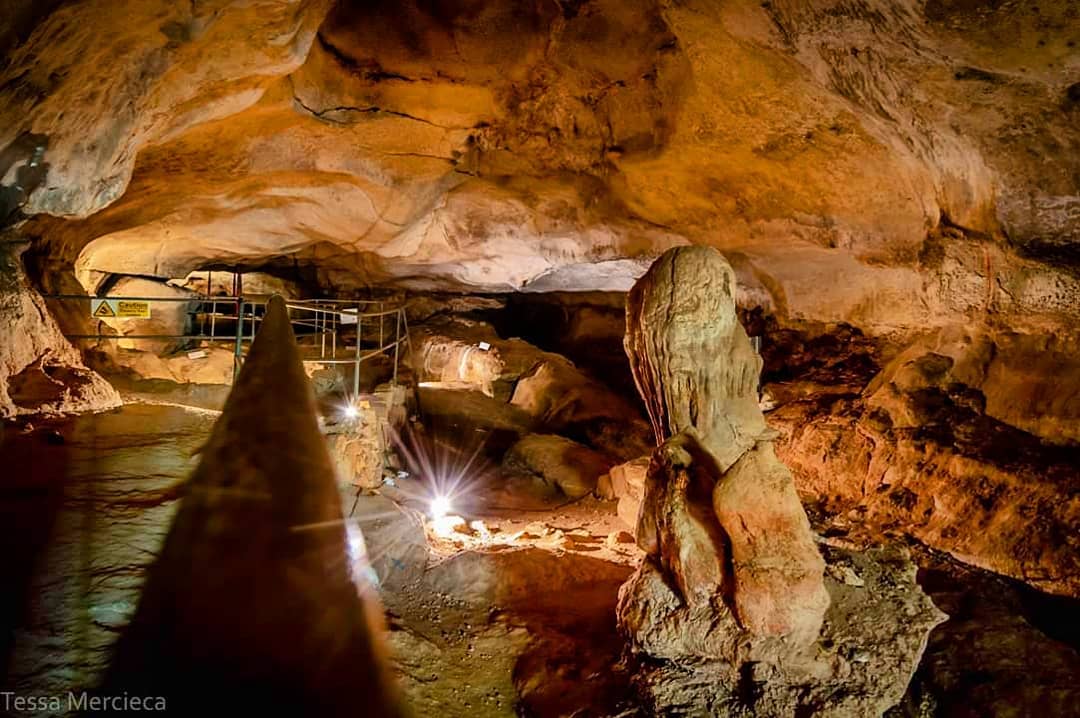 Ghar Dalam Caves Photo by Tessa Mercieca
What the tour consists about
Why Choose This Tour?
For what it's worth, you visit some of the most popular things to do in Malta in just a day. Even though this tour is exclusively to visit the prehistoric temples, you will still visit well-known locations such as Blue Grotto and Marsaxlokk.
highlights about the tour
Hagar Qim Temple complex
Ghar Dalam cave
Limestone Heritage Park & Gardens
Marsaxlokk fish market
Blue Grotto (optional boat tour)
What is included

The full-day tour round the temples.
Transfer from and to your accommodation.
Entrance to Hagar Qim Temple, Ghar Dalam and Limestone Heritage.
A 3-course lunch menu.
You visit the Blue Grotto (boat tour not included) and Marsaxlokk market.
Air-conditioned coach.
Tour guide.
What is excluded

The boat trip to the Blue Grotto caves. The tickets can be bought from the ticket office before boarding the boat.

how to book the tour
First select the date you would like to attend this tour. 
Second select the number of adults or/and children which will be attending the tour.
Enter 'maltainfoguide' in the coupon box to get a 5% discount.
After you have selected the dates, click book now.
You will then have to fill up a form with necessary details. Enter you payment details then click Confirm Booking.
Details About The tour
Duration of Tour: 8 Hours (9:00 - 17:00)

Secure payments guaranteed
Enter 'maltainfoguide' in coupon box to get 5% discount.
eTicket (mobile ticket) is available.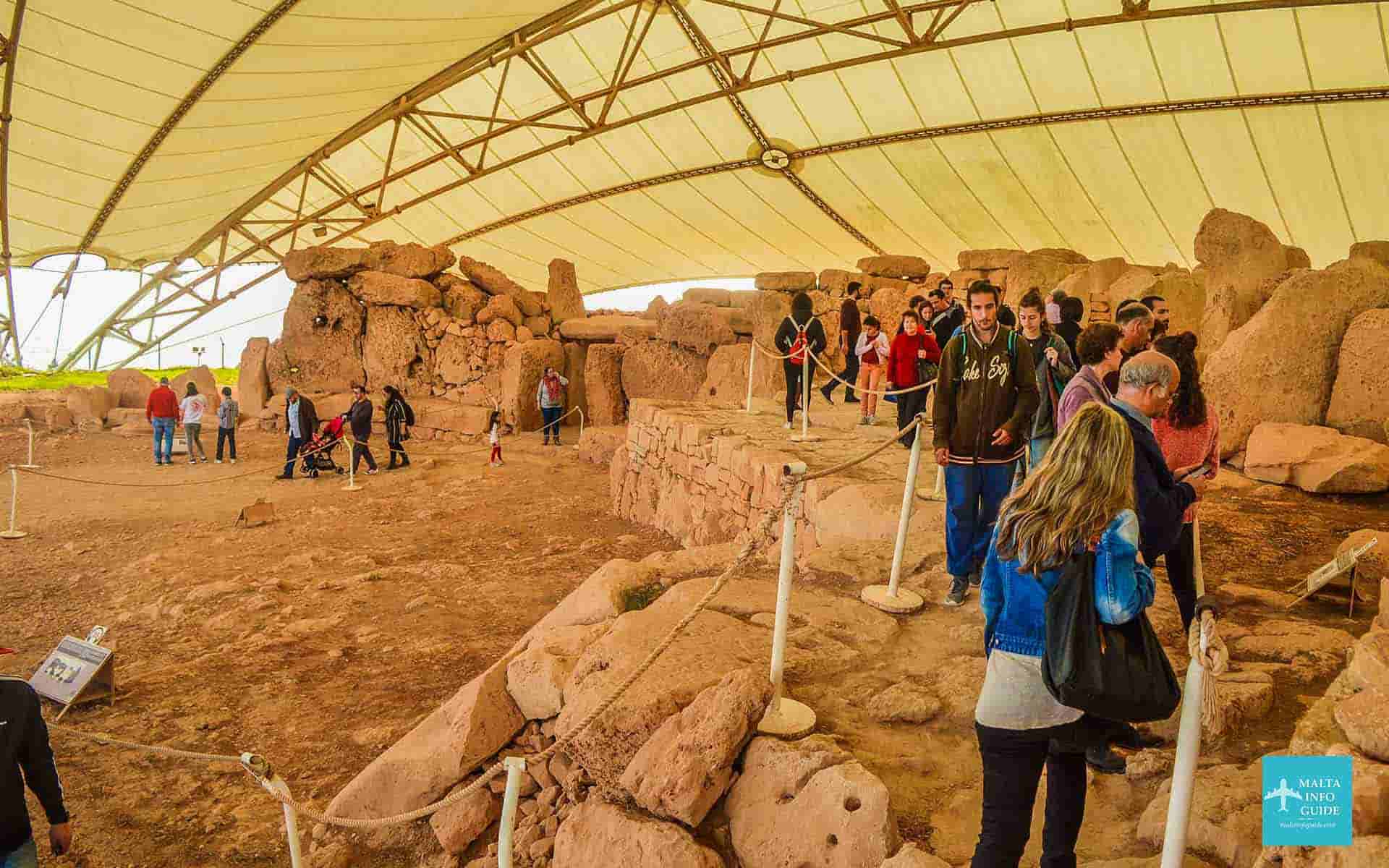 Mnajdra Complex
A Description Of The Tour
ghar dalam cave
Ghar Dalam Cave literally translated to 'Cave of Darkness' where many bones of extinct animals were trapped inside. To this effect became extinct on the island at the end of the ice age. You will see some of them, like freshwater tortoises, foxes, hippos, dwarf elephants in the museum as soon as you enter the site.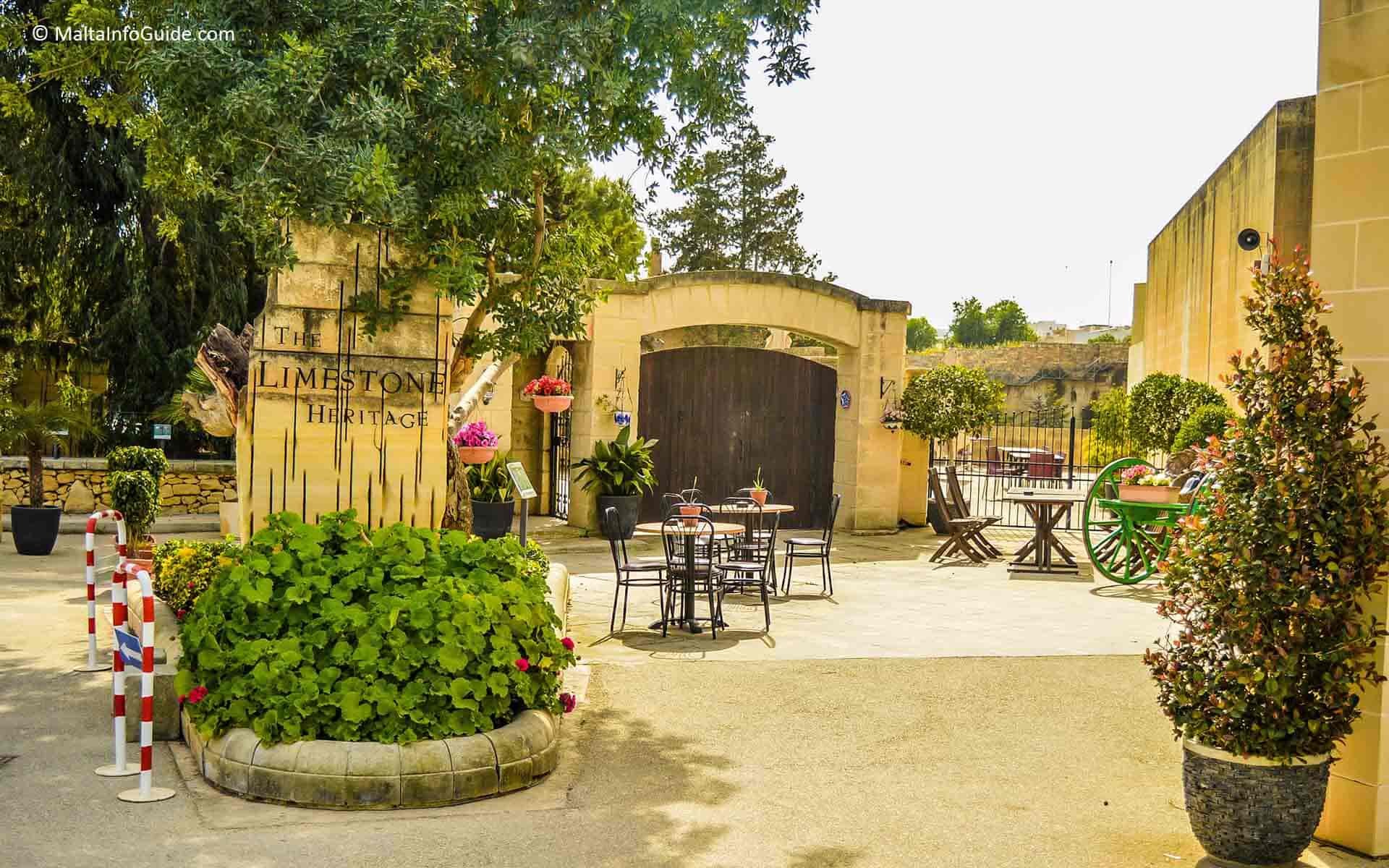 Limestone Heritage Park And Gardens
hagar qim and mnajdra complex
The Megalithic Temples of Malta are among the most ancient religious sites on Earth. Two of them are the Hagar Qim and Mnajdra temples. Described by UNESCO as "unique architectural masterpieces", they have been included in the World Heritage List since 1981.
A qualified tourist guide will take you first to the interpretation center and then visit both temples, which are very close to each other. They enjoy magnificent open sea views, which is a beautiful experience.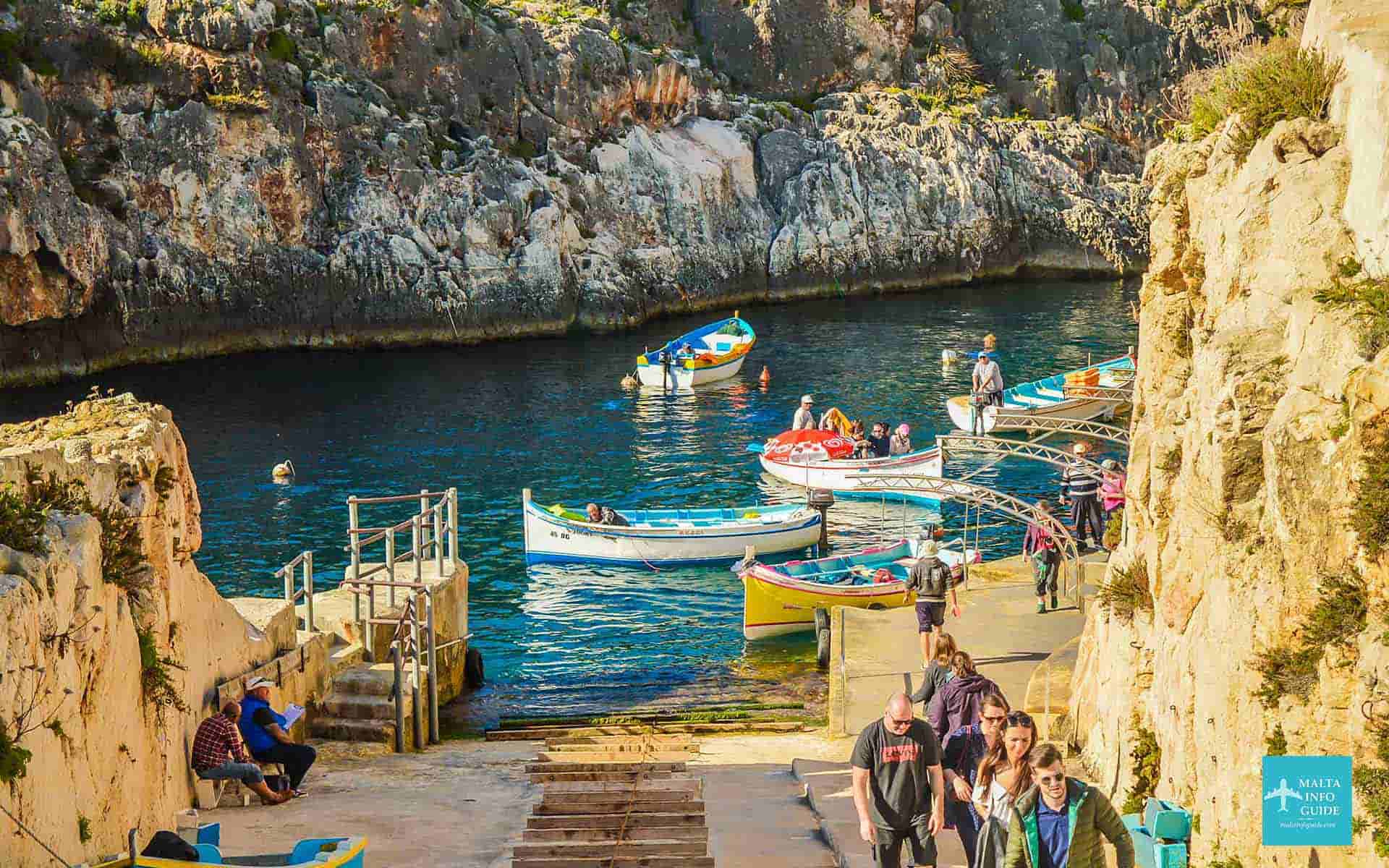 Departure Point to Blue Grotto Caves
limestone heritage Park & Gardens
A very interesting visit and an original park in the village of Siggiewi. This old limestone quarry, which is a precious natural resource, has been utilised to construct the island's houses, palaces, fortifications, statues and many objects useful to live with.
You will find a museum, an audio-visual theatre, a cross section through a farmhouse, a tearoom for relaxation, it is the place where you will learn many new things about the various uses of limestone in everyday life since thousands of years back.
The blue grotto malta
A highly recommended 25 minutes to the Blue Grotto natural caves where between sunrise and 13:00 is the best time for the natural reflections of deep blue colours once inside the large cave.
Tickets are not included with the tours as these are bought from the little inlet ticket boot at Wied Iz-Zurrieq just before embarking on the small fishing boats. The wearing of life jackets is obligatory.
marsaxlokk village
The tour coach will take you to Marsaxlokk village which is very popular as a Sunday morning market. It is the biggest port for fishermen where you will see many boats in different colours lining the bay.
It is pleasant and quiet, walking along the promenade, possibly seeing fishermen mending their nets or repairs a boat. Several restaurants and cafes line the coast. The parish church lies at the far end of the small square. Several houses are still the old original ones with aged limestone and coloured aperture. A quiet rural village to visit.
want to rent a car in malta?
We have used Discover Cars every time we rented a car. We highly recommend them due to their good service and good prices.
Get The Best Rates On Your Car Rental Now!
need to book a hotel for your malta visit?
Using Booking.com, enter your travel dates and number of occupants then rates will be available for hotels and apartments during your visit to Malta 
Book Your Hotel In Malta on Booking.com for the Best Rates!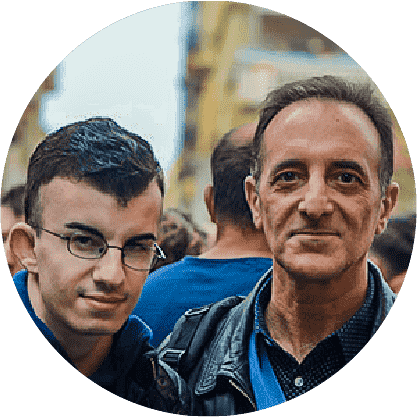 By Albert and Benjamin Magro