First Night Malta 2023/24
Malta's New Year's Eve Malta Events 2023/24
Partying Around The Islands And The Capital City, Malta
Date Last Updated: 4th January 2023

What can I do on first night Malta? On New Year's Eve, it's sometimes difficult to decide what to do. We've created a list of our recommendations for making this New Year's in Malta the best imaginable, regardless of whether you're celebrating in a packed club, in the main squares of Malta or Gozo, or at home with friends and champagne.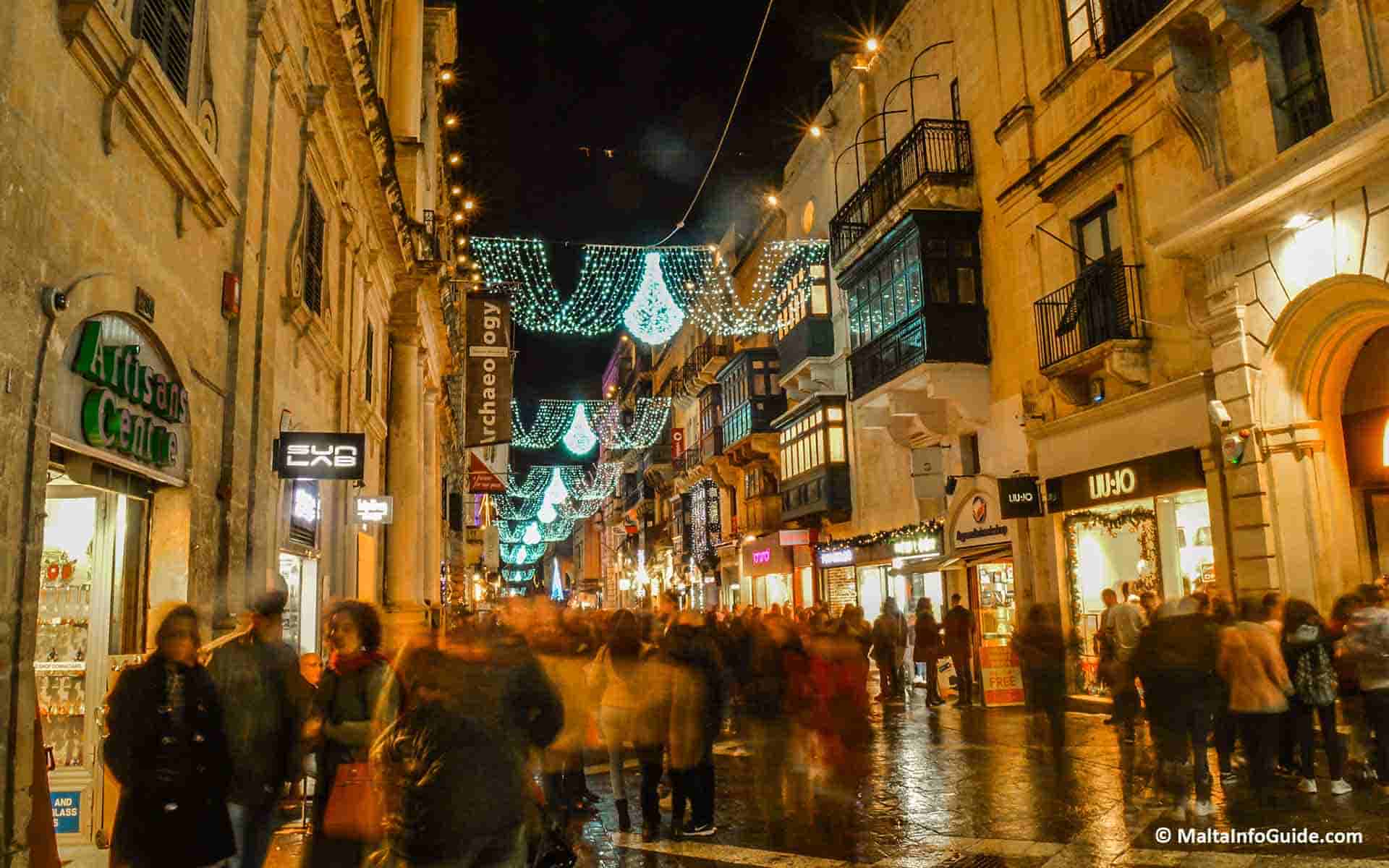 Republic Street Valletta lit up with Christmas Lights
The new year in Malta's capital is kicked off with a concert at St. George's Square. This event draws thousands of locals as well as visitors. Experience a fireworks display and live music during this countdown to the new year.
Many events will take place at different places. Get together with your friends for a memorable end of year dinner at one of our islands' many restaurants.
Find out more details about Malta new year's eve events or see other Christmas in Malta events.
New Year's Eve Events 2023/24
Parties and events will be published towards the end of the year.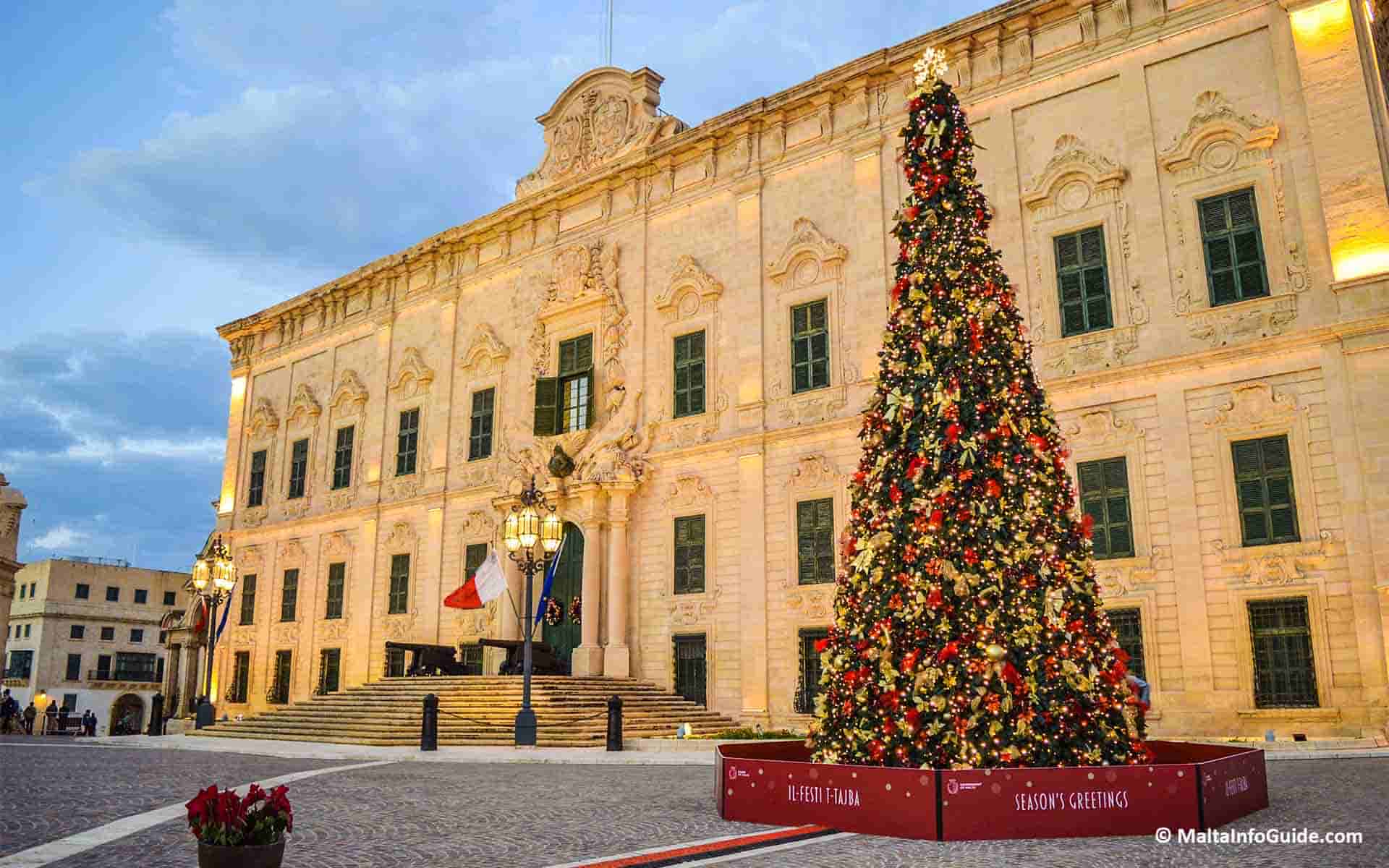 Castille Square Valletta - First Night Malta
What Is The Weather Like During New Years Eve
During the evening of New Year's Eve, the weather normally drops to quite low temperatures where the temperature drops to around 11°C.
If you are thinking about spending the night in Valletta and celebrating New Year's there, we recommend that you dress warmly and carry an umbrella if it looks like the weather will be cloudy.
How To Spend New Year In Malta
Most Maltese meet up with their family and have a big lunch. Later on they then have tea and traditional festive sweets such as Christmas cake, panettone and mince pies.
If you are looking for a restaurant to eat at, we recommend you book as early as possible since many locals like to eat out on this occasion. You will find restaurants that offer set menus or à la carte.
If it is a nice day, you can go for a walk in the countryside as everywhere else will be closed and empty. Many families go for afternoon walks the go for a coffee at a café.
If you love to party and enjoy a nice drink, you can head down to Paceville where there will be many youngsters celebrating the new year.
All shops, historical sites and other establishments will be closed. The only establishments you will find open are in St. Julian's.
New Years Eve Restaurants Malta
If instead of going to a new years party, you prefer going to dine at a restaurant, Malta has plenty of restaurants where you can dine. Not all restaurants will be open, but the majority will be. Many restaurants will serve a set menu, buffet, but you will find restaurants which will have à la carte. One thing to make sure is that you book your table as early as possible due to the high demand of Maltese who go out for dinner.

Apart from dining at restaurants, you may want to celebrate right from your hotel. A few hotels open their restaurants for dining and also for celebration. It is best to check with your hotel to avoid disappointment. Luxury hotels also organise a new year's eve ball.
want to rent a car in malta?
We have used Discover Cars every time we rented a car. We highly recommend them due to their good service and good prices.
Get The Best Rates On Your Car Rental Now!
need to book a hotel for your malta visit?
Using Booking.com, enter your travel dates and number of occupants then rates will be available for hotels and apartments during your visit to Malta 
Book Your Hotel In Malta on Booking.com for the Best Rates!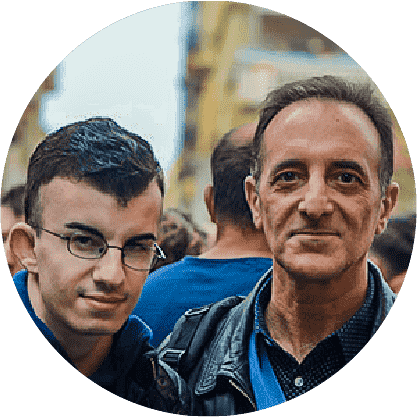 By Albert and Benjamin Magro