First Night Malta 2021
Malta's New Year's Eve malta events 2020/21
a mix of Parties and Celebrations at The Capital City Malta
Date Last Updated: 27th December 2020

What can I do on first night Malta? Unfortunately the night between 2020 and 2021 will most likely be a small and quiet new year's eve.
It's constantly somewhat hard to choose what to do on New Year's Eve. Regardless of whether you like to ring in 2021 out of a jam-packed club, at Malta's or Gozo's main squares, or at home with a glass of champagne and a few companions, here are our recommendations for how to make this New Year's in Malta extraordinary.

Disclaimer: We have affiliate links on this website where we receive a small commission at no extra cost to you.
Malta's capital commences 2020 with a big concert at St. George's Square. This event attracts thousands of Maltese and tourists. Enjoy the countdown to the new year, together with a fireworks display and live music.
There are many activities held at different locations. Meet up with your friends and enjoy your end of year dinner at the many of our islands restaurants.
Find out more details about Malta New year's Eve events or see other Christmas in Malta events.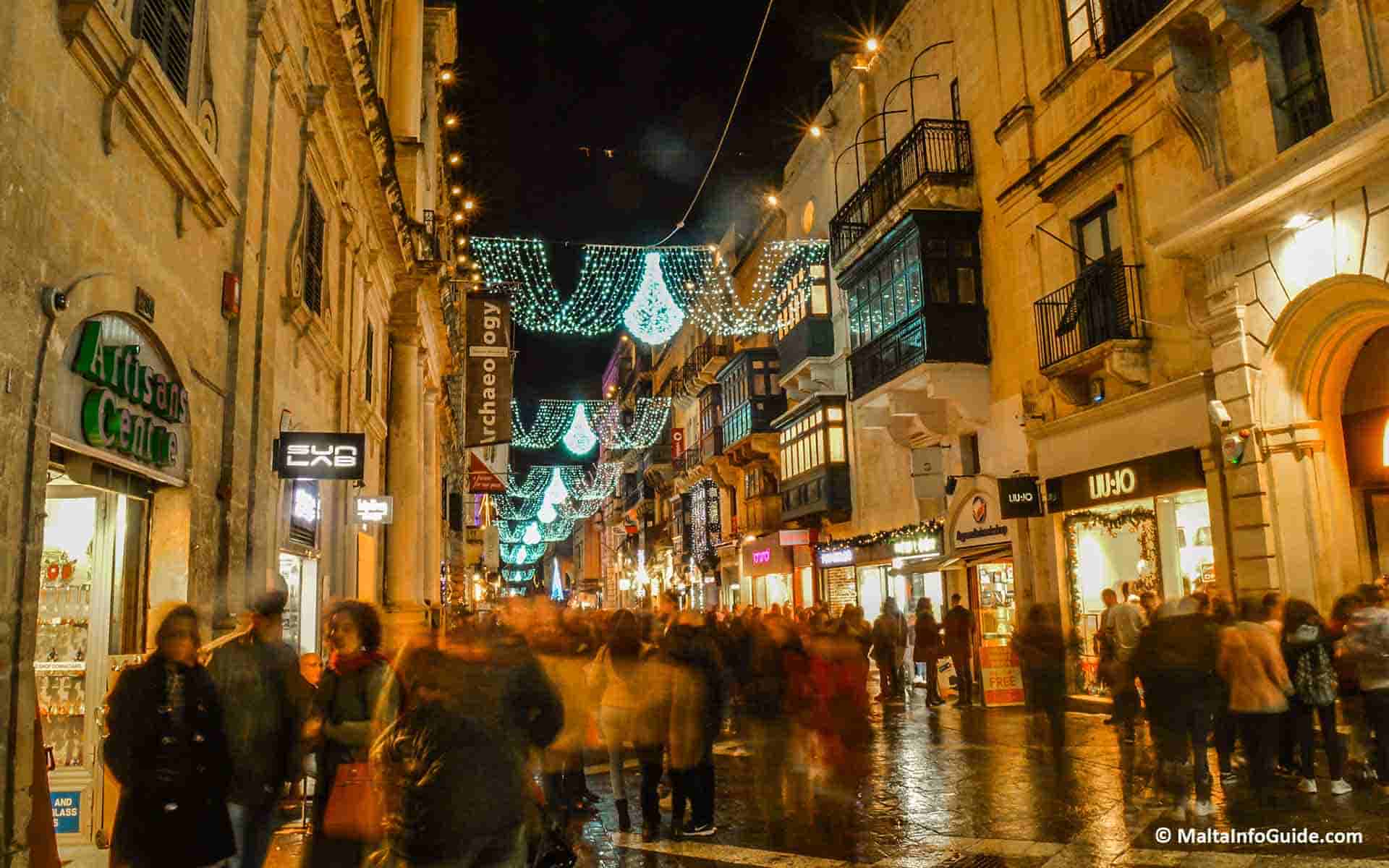 A virtual Valletta NYE Celebrations 2020/21
This will be live broadcasted live on TVM and all major Maltese TV stations.
This will be a virtual celebration right from your television welcoming the first night in Malta! A midnight fireworks display from the Grand Harbour
Organiser: Valletta Cultural Agency
Venue: Live from St. Elmo Valletta
When: Thursday 31st December 2020
Time: 22:00 onwards
Hosted: Ben Camille & Andreana Debattista
Special Guests: Ember Trio
Featuring: The Palace String Orchestra Aidan, Amber, Jasmine and Kevin Paul
andrea bocelli virtual concert
When: Thursday 31st December 2020

Time: 21:00
The concert will be broadcasted on TVM Malta.
Click here to read more
New Year's eve at chateau buskett
Venue: Chateau Buskett, Triq IL-Buskett, Siggiewi, Malta
When: Thursday 31st December 2020
Time: 19:30
Click here to book tickets
New Year's Eve Gala Dinner at Palazzo Parisio

Venue: Palazzo Parisio, Naxxar
When: Thursday 31st December 2020
Time: 20:00
Click here to book tickets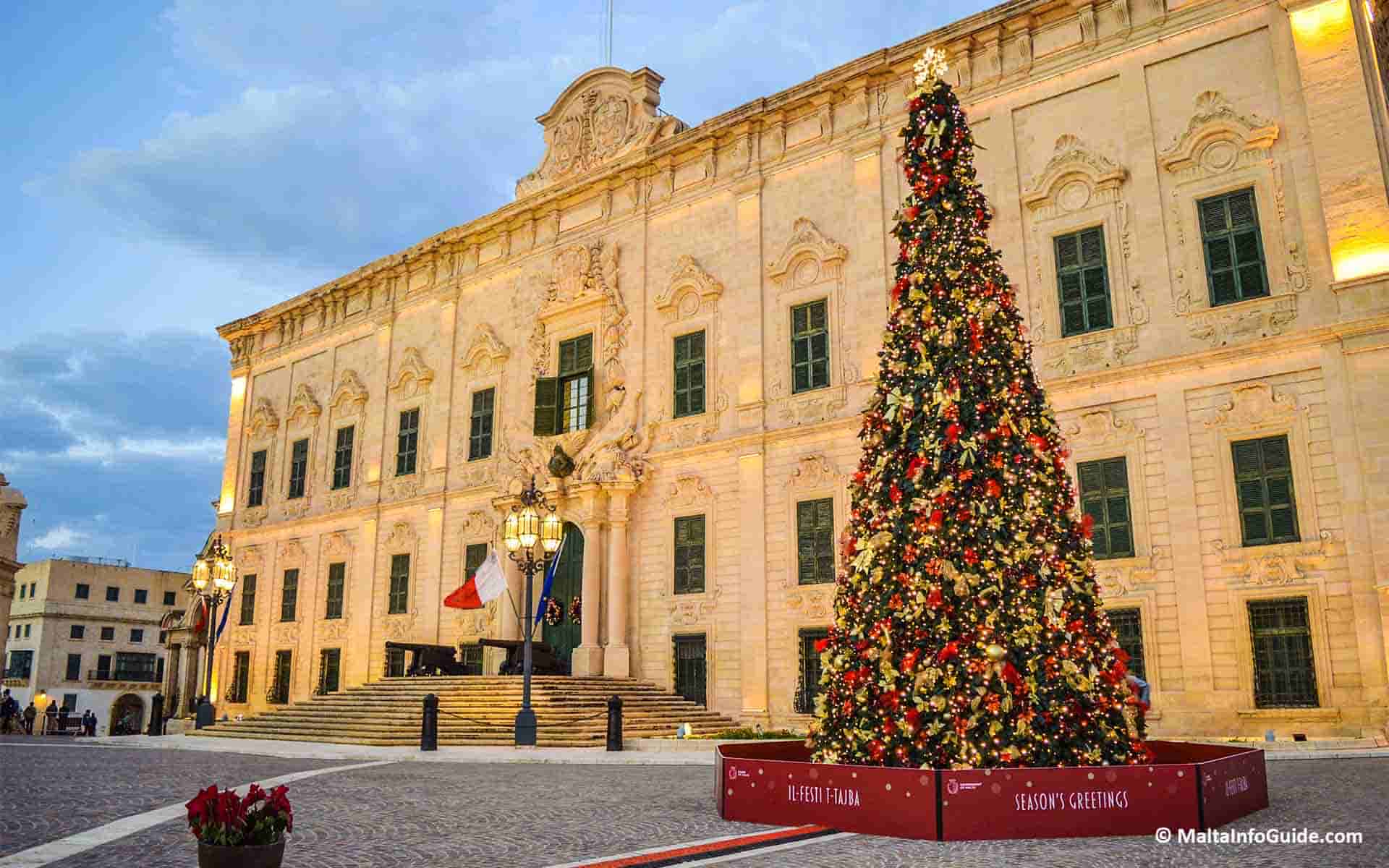 New Years Eve Restaurants Malta
First Night Malta
If instead of going to a new years party, you prefer going to dine at a restaurant, Malta has plenty of restaurants where you can dine. Not all restaurants will be open, but the majority will be. Many restaurants will serve a set menu, buffet, but you will find restaurants which will have à la carte. One thing to make sure is that you book your table as early as possible due to the high demand of Maltese who go out for dinner.

Apart from dining at restaurants, you may want to celebrate right from your hotel. A few hotels open their restaurants for dining and also for celebration. It is best to check with your hotel to avoid disappointment. Luxury hotels also organise a new year's eve ball.
There are many new year's eve balls around the island and they are held at very popular places such as Xara Palace, Xara Lodge, Chateau Buskett, a Gala at Portomaso suite and many other places.
Last Year's Events Not Announced
New Year's Eve in Gozo 2020

Venue: Independence Square & St. Georges Square, Victoria, Gozo
When: Not Announced
Time: 21:30 onwards
Entrance: Free
New Year's Eve 2020

When: Not Announced
Where: Magazino Hall, Waterfront
Tickets: www.showshappening.com
SUPERSTARS - New Year's Eve 2019 - The Golden Affair

When: Not Announced
Where: Montekristo Estate Malta
Time: 21:30 - 03:00

Resolutions - New Year's Eve 2019 | Snow Edition

When: Not Announced
Where: Montekristo Estate Malta
Time: 21:30 - 03:00

From Grease to Black Eyed Peas NYE 2020

When: Not Announced
Where: Gianpula Main Room, Limits of Zebbug Malta
Time: 22:00 - 04:00

Peaky Blinders NYE at Hammett's Gastro Bar

When: Not Announced
Where: Hammett's Gastro Bar
Time: 21:30 - 02:30

NYE 2020 with Ivan Grech

When: Not Announced
Where: The Xara Lodge, Rabat
Time: 21:30 to 03:00

CJ NYE 2020 Event

When: Not Announced
Where: Hal Far
Time: 20:30 - 02:30

NYE 2020 - The Music of the Night

When: Not Announced
Where: Teatru Dun Mikiel Xerri, Zebbug Malta
Time: 20:30 - 01:30
Bookings: +356 7973 0756
Infinite NYE - 2019 / 2020

When: Not Announced
Where: Infinity by Hugo's, St. Julian's
Time: 21:00 - 04:00

New Year's Eve Party @ Club TwentyTwo

When: Not Announced
Where: TwentyTwo Portoaso, St. Julian's
Time: 22:00 - 04:30

NYE Tigullio

Where: Tigullio, St. Julian's
When: Not Announced
Time: 20:00 - 04:00

Carl Bee presents BEE NYE

Where: Sky Club, Paceville, St. Julian's
When: Not Announced
Time: 21:00 - 04:00
Age Restriction: 17+

New Year's Eve Gala at Portomaso Suite

Where: Hilton Malta, St. Julian's
When: Not Announced
Time: 19:30 - 01:30

New Year's Eve Party at Quarterdeck Bar

Where: Quarterdeck Bar Portomaso, St. Julian's
When: Not Announced
Time: 20:30 - 01:30

New Year's Eve at MedAsia Fusion Lounge

Where: MedAsia Fusion Lounge, Gzira
When: Not Announced
Time: 20:30 - 01:00

New Year's Eve Gala Dinner

Where: The Westin Dragonara Resort, St. Julian's
When: Not Announced
Time: 20:00 - 01:00

Click here for Tickets