Malta VIP Airport Lounges
Enjoy Some Relaxing Time In Luxury Before Flying
The Malta International Airport is home to two luxury VIP airport lounges for passengers to relax in a luxurious and calming environment before boarding a plane or after a long journey.
One of the two lounges is located near the departures area, while the other one is located near the Baggage Reclaim area. The lounge you stay in depends on whether you are boarding a flight or disembarking from a flight.
Disclaimer: On our website, you will find affiliate links from which we receive a small commission.
This is an opportunity for every passenger travelling through the airport in Malta, to have some extra privacy and luxury apart from the hustle of meeting so many people.
Whether you are travelling for business or going for a relaxing holiday, these lounges help you start your travel in a relaxing atmosphere.

While relaxing and waiting for your flight, you can pour your own drinks and enjoy a tasty snack.
La Valette Club Lounge In Departures Area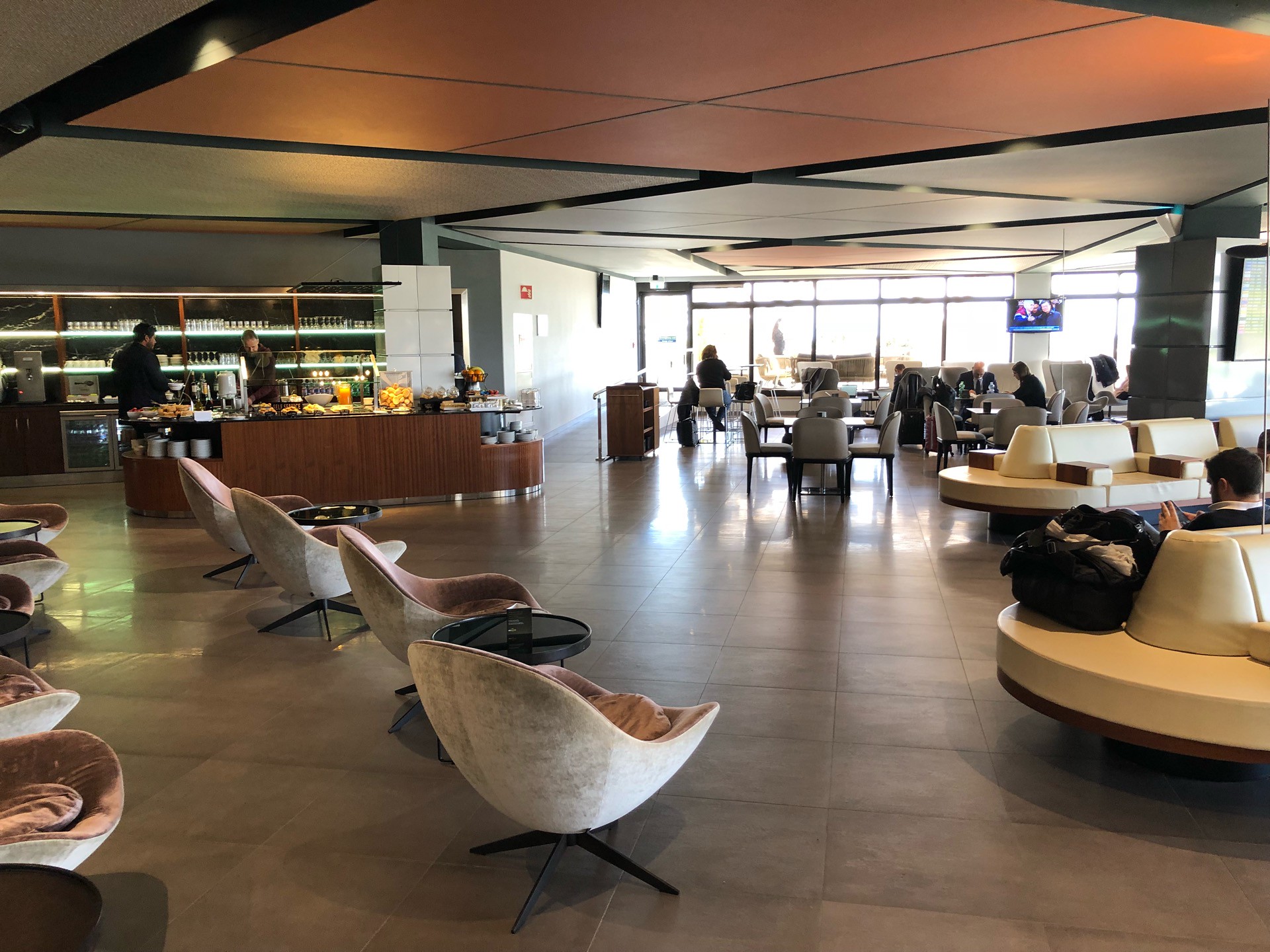 La Valette Club Lounge - Credits by Dion Hinchcliffe
The La Valette Lounge is a separate space with a welcoming interior away from the airport daily hustle of continuous movement of persons at the departures area.
This VIP airport lounge, is a place where you can relax, unwind, browse the internet and enjoy a peaceful moment before you travel.
The maximum amount of time that can be spent in the lounge is three hours. The lounge is open 24 hours a day and 7 days a week.
The lounge includes an open terrace with plenty of sunlight.
While in the lounge, a big glass wall separates you from the outside. You will have magnificent views of the apron and the surrounding of the airport.
how to get access in the lounge
For business class passengers, travelling on the following airlines, can make use of the lounge. The airlines are British Airways, Air Malta, Emirates, EgyptAir, Libyan Airlines, Turkish Airlines and SAS.
If you have a membership with Priority Pass, you can also make use of these VIP airport lounges.
If you want a one-time only experience, you can purchase a one-time pass from here.
where is the lounge located
It is located via a separate entrance after passing through airport checks.
To get to VIP departures lounge, you must first scan your boarding pass downstairs in the departures area, then go up to security checks pass through security, walk through duty free and as you exit the duty free there is a short hallway on the left hand side. There is a lift that takes you to La Valette Club.
It is located at Level 3 with a glass wall with an unobstructed view of the airfield.
facilities available at la valette lounge
Disabled Access
TV
Internet
Refreshments
Air Conditioning
Alcohol
Newspapers/Magazines
Flight Information
Telephone
Digital Card Accepted
Fax
Wi-Fi
VIP Airport Lounge In Arrivals
Take a step back from the hustle of people waiting for their baggage's when landing while you can enjoy a separate entrance to the VIP Lounge.

From here you can wait for you baggage in a relaxing and comfortable atmosphere with some light refreshments and also get access to free Wi-Fi and information monitors. The baggage reclaim conveyors will just be outside the door from the lounge so 
how to get access in the lounge
If you are flying with anyone of the following airlines as business class, they you will already have access to this lounge. The airlines are as follows: British Airways, Alitalia, Air Malta, Emirates, EgyptAir, Libyan Airlines, Turkish Airlines and SAS.
If you purchase the Priority Pass, then access to this lounge is allowed with presentation of this Priority pass.
If you want to just experience this luxury once, then you can opt of purchasing a one-time pass to the lounge.
Facilities Available At The Lounge
Disabled Access
No Smoking
Refreshments
Air Conditioning
Alcohol
Newspapers/Magazines
Flight Information
Telephone
Digital Card Accepted
Fax
Wi-Fi
using priority pass
Priority Pass has access to 1300+ airport lounges and travel experiences across 148 countries. Choose between three different memberships. La Valette Club and VIP Arrivals Lounge are included in the 1300+ airport lounges Priority Pass offers. Click the button below to join now.
The VIP Terminal at Malta Airport
The VIP Terminal is part of the La Valette Club, but it is not located inside the main airport.
The La Valette Club presents the VIP Terminal purposely designed to take the exclusive traveller with greater privacy and movement with no difficulty.
The VIP Terminal is a separate building from the main airport terminal with separate access. It lies on the side of the apron well situated a few metres from your airline, it is a completely quiet place from the usual hustle of the airport busy schedule.
This lounge can only be reserved for one travelling party at a time, so you are completely in privacy.
Avoid queues and crowds completely in a separate private lounge where you can relax with your travelling party, team or group.
want to rent a car in malta?
We have used Discover Cars every time we rented a car. We highly recommend them due to their good service and good prices.
Get The Best Rates On Your Car Rental Now!
need to book a hotel for your malta visit?
Using Booking.com, enter your travel dates and number of occupants then rates will be available for hotels and apartments during your visit to Malta 
Book Your Hotel In Malta on Booking.com for the Best Rates!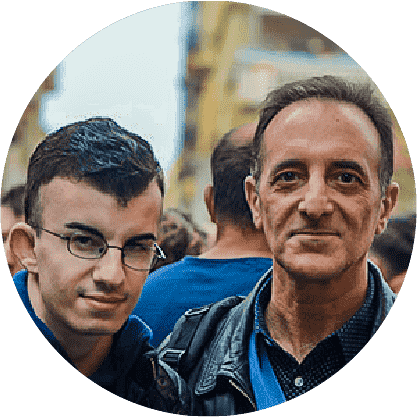 By Albert and Benjamin Magro