St Agathas Catacombs Malta
St Agathas Catacombs Malta
very old burial catacombs
St Agatha's Catacombs Malta is one of the prominent places where people used to be buried in catacombs. In Rabat Malta there are two adjacent catacombs to each other, named after St. Paul's and St. Agatha's.
Above St. Agatha's catacombs there is a small museum where you can find early Roman and Phoenician artifacts.
They are an incredible attraction showing how the people of the third century AD could construct such subterranean tombs with numerous corridors and chambers. They are the earliest archaeological evidence of Christianity in Malta.
Disclaimer: On our website you will find affiliate links from which we make a small commission.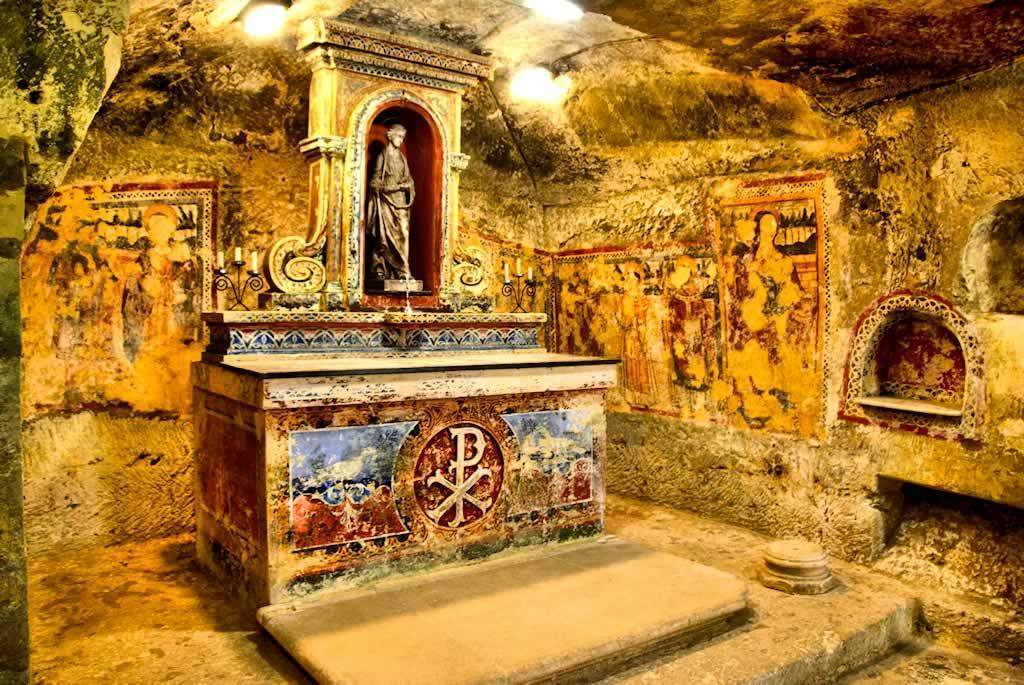 Information For Visitors
opening hours
Monday to Saturday: 9:00 – 17:00
Last admission: 16:30
Closed 24, 25 and 31st December, 1st January, Good Friday
tickets
Adults (18-59 years) - €5.00
Young (12 – 17 years) - €3.50
Senior Citizens (60 years and over) - €3.50
Students - €3.50
Children (6 -11 years) - €2.50
Infants (1–5 years) – Free
why visit st. agatha's catacombs
We suggest that you should pay a visit to these complexes. It is not usual to see such underground complex.
The catacombs is a guided tour of around 15 to 20 minutes but very enjoyable, fascinating and well worth a visit.
One has to be aware that the place could be claustrophobic for certain people.
Unfortunately no photographs are allowed to be taken of anything inside. It could be of a disappointment but obviously this helps the site to be preserved.
How to get here
By Public Transport: from Valletta Route 50 and 53.
From Bugibba Route X3 (Airport Route).
The catacombs are situated in St. Agatha Street which is a narrow street running through much of the town's core.
Follow the signs to St. Paul's Catacombs.
By self-drive car: Drive towards Rabat and park close to the Domus Romana. St. Paul's Catacombs are around 5 minutes away by walk.
The History Behind The Catacombs
They shed light on the way the first Christians used to live. The Christian faith in Malta started very early with the coming of St. Paul in Malta in the year 60 AD. Part of the Maltese population had converted to Christianity but others were still pagan.

These catacombs are big in size, compare very well to those of Rome. This is proof of the strong faith in the Maltese islands. From places of burial of the dead to places where they met for their spiritual meetings.
While St Paul's catacombs claim to be the largest in Malta, in fact St. Agatha's Catacombs are double the size. Unfortunately though you will only see a small section as sections containing frescoes of the 16th - 17th century are closed off to protect them from human exposure and  preserve them through time.

The other murals which are more or less fragmentary are evident since they are the only surviving prove on Malta of painting from this era.
The St Agatha's Catacombs Malta incorporate different types of stone tombs for more than 1000 bodies in 2200 square meters and have skeletons still inside them and you can  make out very ancient paintings on the wall well worth a visit.
St. Agatha's crypt is also well worth a visit. It is basically a shrine where people come to pray for their loved ones.
need to book a hotel for your malta visit?
Using Booking.com, enter your travel dates and number of occupants then rates will be available for hotels and apartment during your visit in Malta 
See Malta Hotels on Booking.com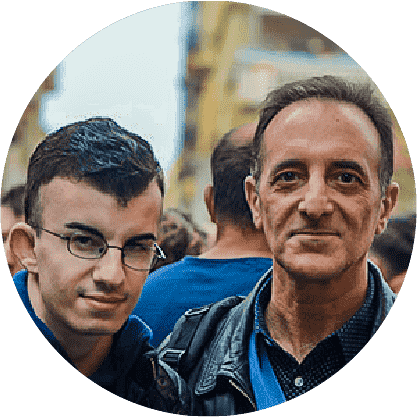 By Albert and Benjamin Magro