roman villa in rabat malta
One Of The Main Attractions For Tourists In Malta
The Roman Villa located outside the Mdina fortifications, on the periphery of the town of Rabat the ruins of a Roman townhouse more popularly known as the Roman Villa. The location has been renamed as the Domvs Romana, two Latin words meaning Roam townhouse.
Disclaimer: On our website, you will find affiliate links from which we receive a small commission.
An example of fine Roman architecture which succeeded to survive so much a long time and now what has been left has now been preserved, we can get a glimpse of what it was at the time living in a luxury residence of a noble Roman family.

It is very popular with tourists and ideal to visit as it can be combined to your Mdina and Rabat visit. Take a glimpse at the original floor mosaics, marble statues and personal ornaments.
It provides an exclusive western Mediterranean experience to a few of the oldest mosaic decorations of the period in relation to those found in Sicily.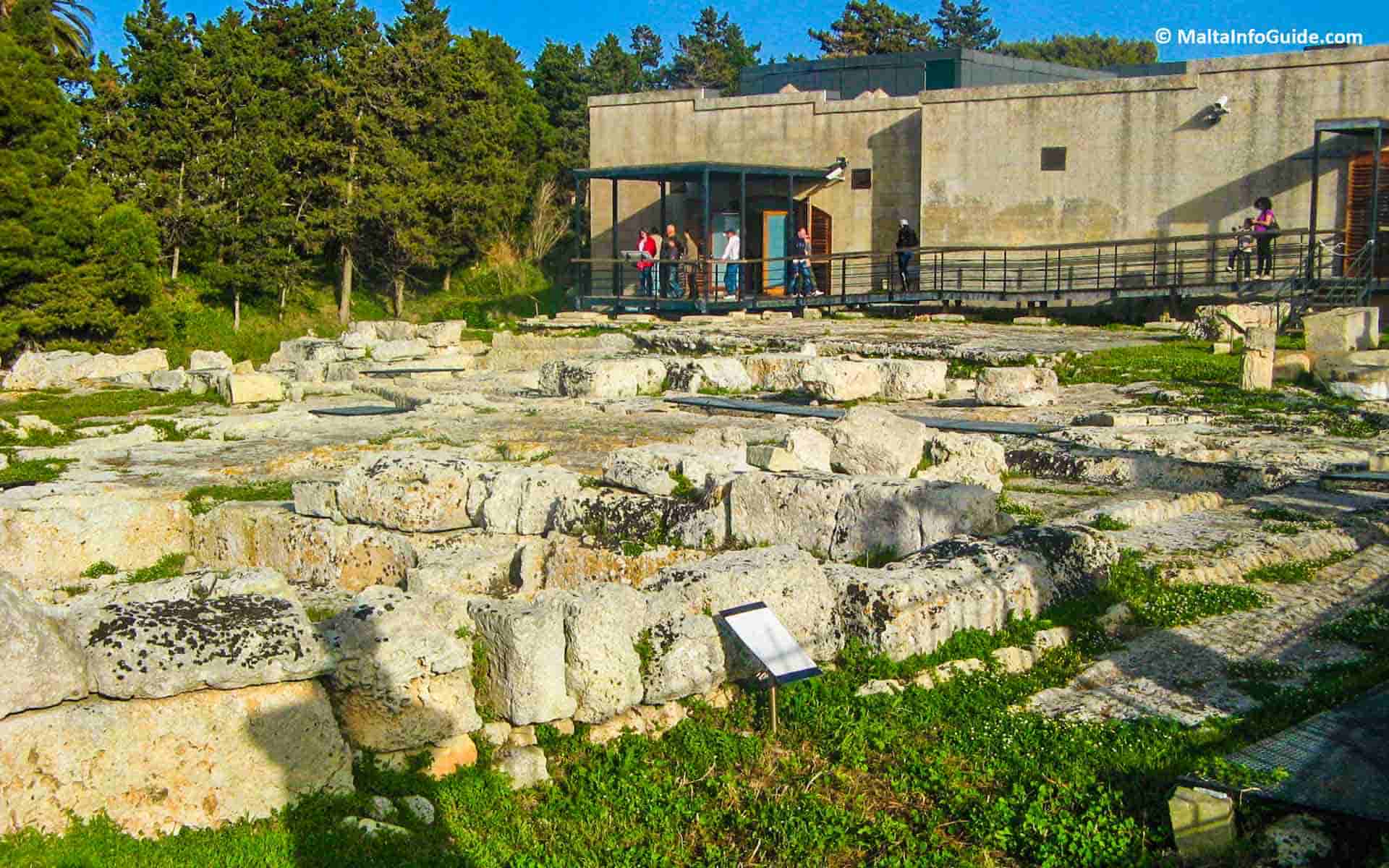 Information For Visitors To Roman Villa
Opening Hours
Heritage Malta has announced that currently, the Roman Villa is open on Tuesdays, Fridays Saturdays and Sundays from 10:00 to 16:30.
Closed on 24, 25 and 31st December, 1st January and Good Friday.
Ticket Information
The following prices are only for the Roman villa.

Adults (18 – 59 years): €6.00
Youths (12 – 17), Senior citizens (60 years &- over), Concessions and Students: €4.50
Children (6 - 11): €3.00
Infants (1 - 5): Free
Tickets can be booked through Heritage Malta website.
Facilities Found At Rabat Roman Villa
A fee is required to enter the historical site.
It is open all year round.
Audio visual guide
Wheelchair accessible
Photography is allowed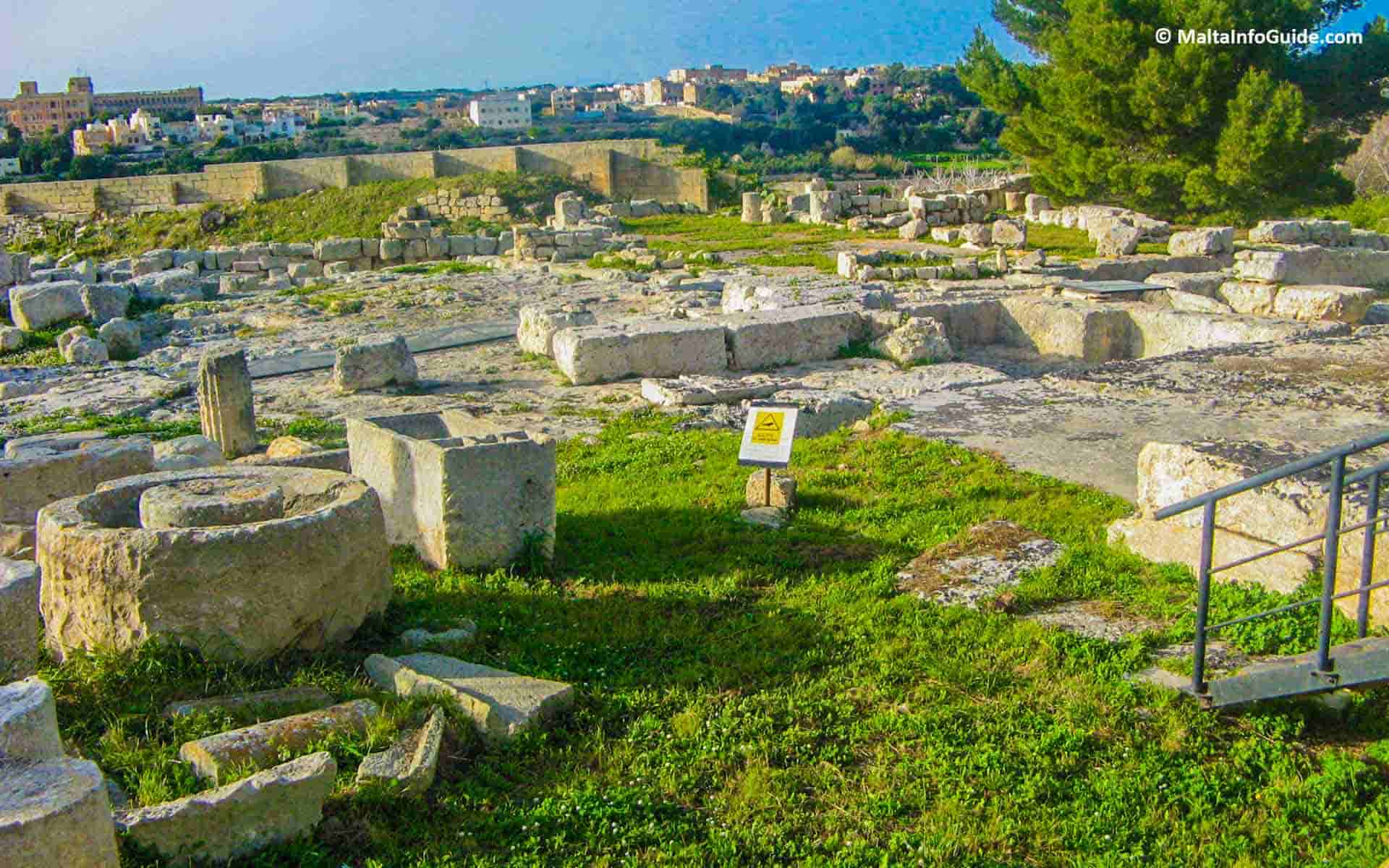 How To Get To The Roman Villa
Arriving By Car
Getting to Domus Romana is quite easy. Follow the signs to Rabat or Mdina through the main roads. The site is just outside the Mdina fortifications. There are several parking areas around the roman villa or you can park around the village of Mdina.
The map below gives you a closer look and a better view of where the roman villa is.
Malta Public Transport
The Roman Villa is very accessible by bus, so if you do not have any other mode of transport it will be easy to get here.
The following bus stops are located at the Rabat Terminus just outside the Domus Romana.
Rabat 1 Bus Stop: Routes 50, 51, 52, 53, 56.
Rabat 2 Bus Stop: Routes 109, 181, 182, 186, 201, 202, X3.
Rabat 3 Bus Stop: Routes 50, 51, 52, 53, 56, 181, 182.
Rabat 4 Bus Stop: Routes 109, X3.
You can find all the routes by locality here.
Hop-On Hop-Off Bus
The Blue North Route pass from here and Domus Romana is just opposite the bus stop.

Why Should You Visit
The extraordinary mosaic floors that are still in a very good state which compare a lot to those in Sicily.

The Domvs Romana site will give you an insight of how the Romans of a wealthy upper-class house used to live on this island when they ruled in Malta.
You will be able to see their style of life, the things they used for their fashion, cooking, education and to entertain themselves.
A set of marble statues portraying the Emperor Claudius who ruled over Rome between AD 41 and AD 54 and his family.
Pieces of size marble statues were found here presumably pertaining to persons of his family. This gives us a great insight that the owner of this villa must have been a public figure.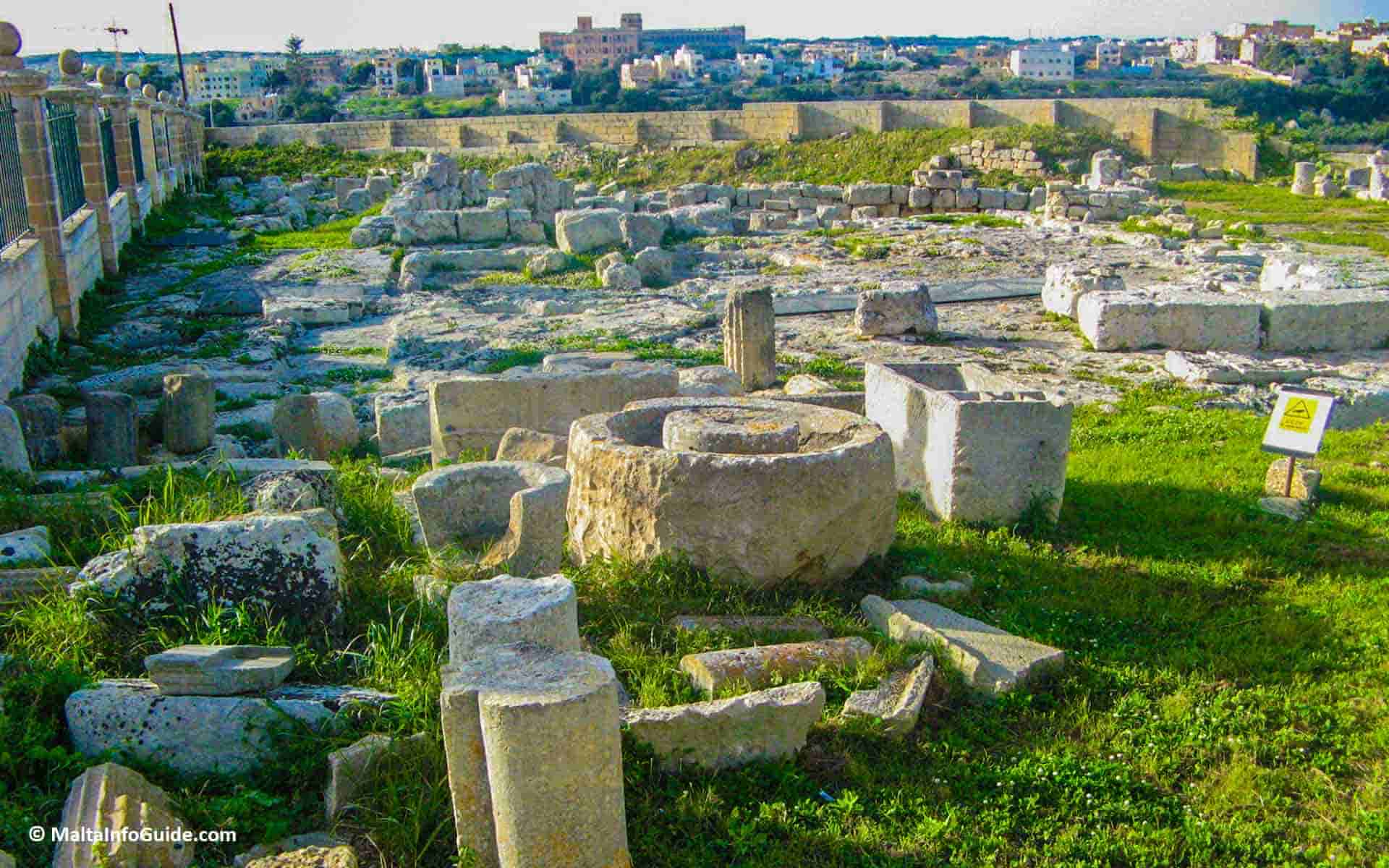 Facts about the roman villa
While conducting landscaping works during 1881, by accident workers stumbled across the ruins of an old building. The authorities decided to conduct further excavations through the local well known archaeologists where they discovered mosaics, coins, amphorae and other ancient household items.

It is believed that the original villa dates back to the start of the 1st century BC and was used until the 2nd century AD.
In order to protect the mosaics a peristyle was constructed around and the two adjacent mosaics which was part of what we see today. A peristyle is a porch with continuous formation of rows of columns surrounding the perimeter of building or a courtyard.
Excellent collection of preserved mosaic pavements which dates back to the 1st century BC. They were produced by well talented craftsmen with extremely fine techniques. They stand among the oldest and best compositions from the western Mediterranean.
It was officially opened to the public in February 1882. It is one of the very first to be opened to the public. Various improvements were added to the museum and to create more space to exhibit the findings and material collected.
Here you also find the biggest collection of antiquities of the Roman era found on the islands. Some of the remaining marble pieces scattered around the streets of Mdina were collected and brought here.
During the 11th century the Arabs conquered the islands from the Byzantines the villa was in ruins and the area around this ruin where a Muslim cemetery was established. This was evidenced by the findings of tombstones with Arabic inscriptions and other related article of Islamic origin.
Although small it is very interesting to visit to get the glimpse of what it was like to live in this type of villa of a wealthy Roam family during the time when they ruled over Malta.
Location. It can be imagined how beautiful it was to have a villa at the tip of this hill with probably no buildings around and neither the Mdina fortifications as we know them today.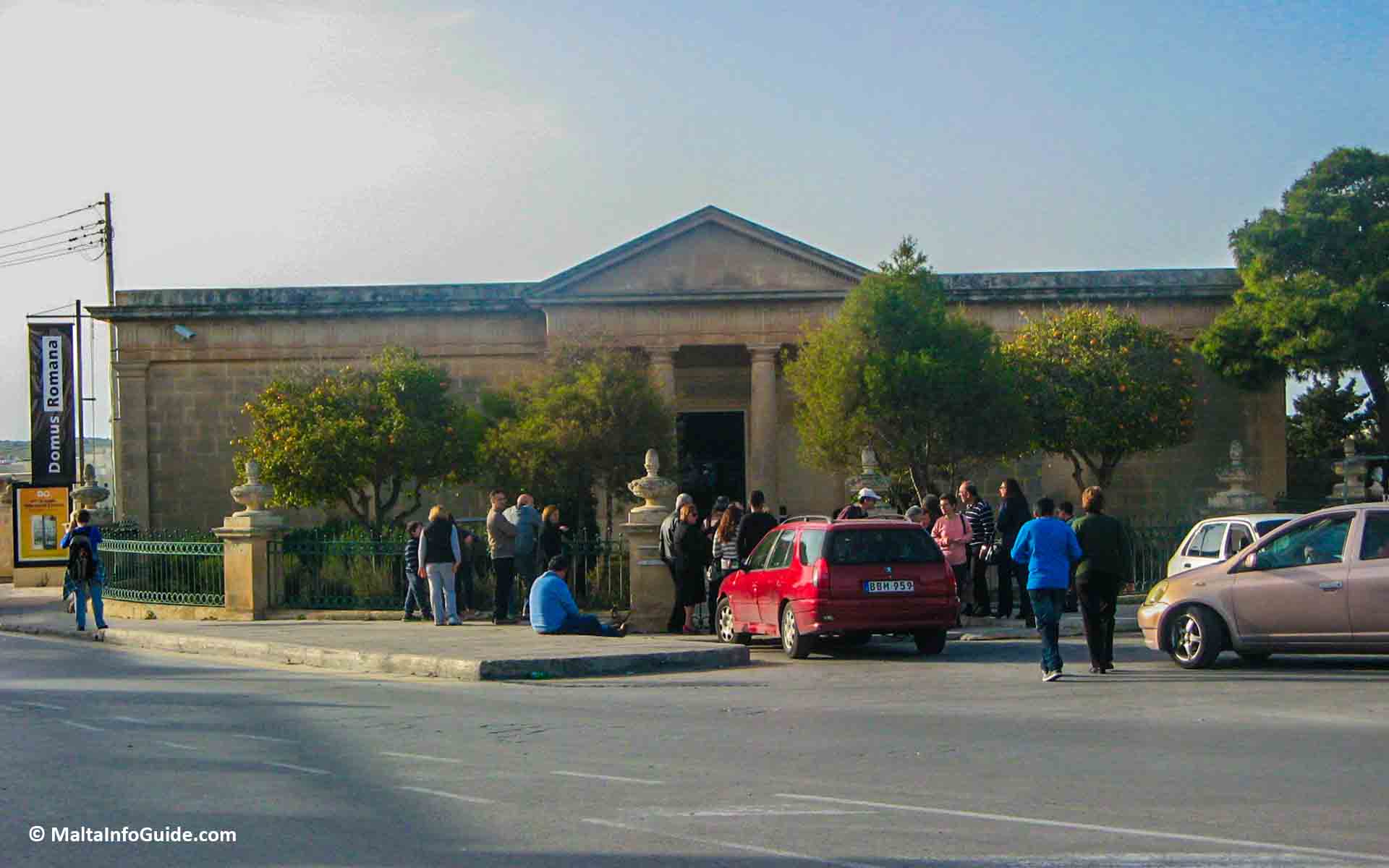 Ever wondered how they lived
Have you ever wondered how they used to live? Get a glimpse of how life was for an aristocratic Roman family was like.
Here at the Domvs Romana in Rabat you have the opportunity how a wealthy Roman family used to live, their daily life, their entertainment, cooking their food and then your imagination being within their own home so many years after.

The display apart from showing you the history it also takes you back through the various aspects of a Roman family life.
A dressed up female statue, bath accessories, glassware, carved bone hairpins, a baby rattle, unguentaria, containers for balsamic oils and perfumes, rython (drinking vessel), and other articles.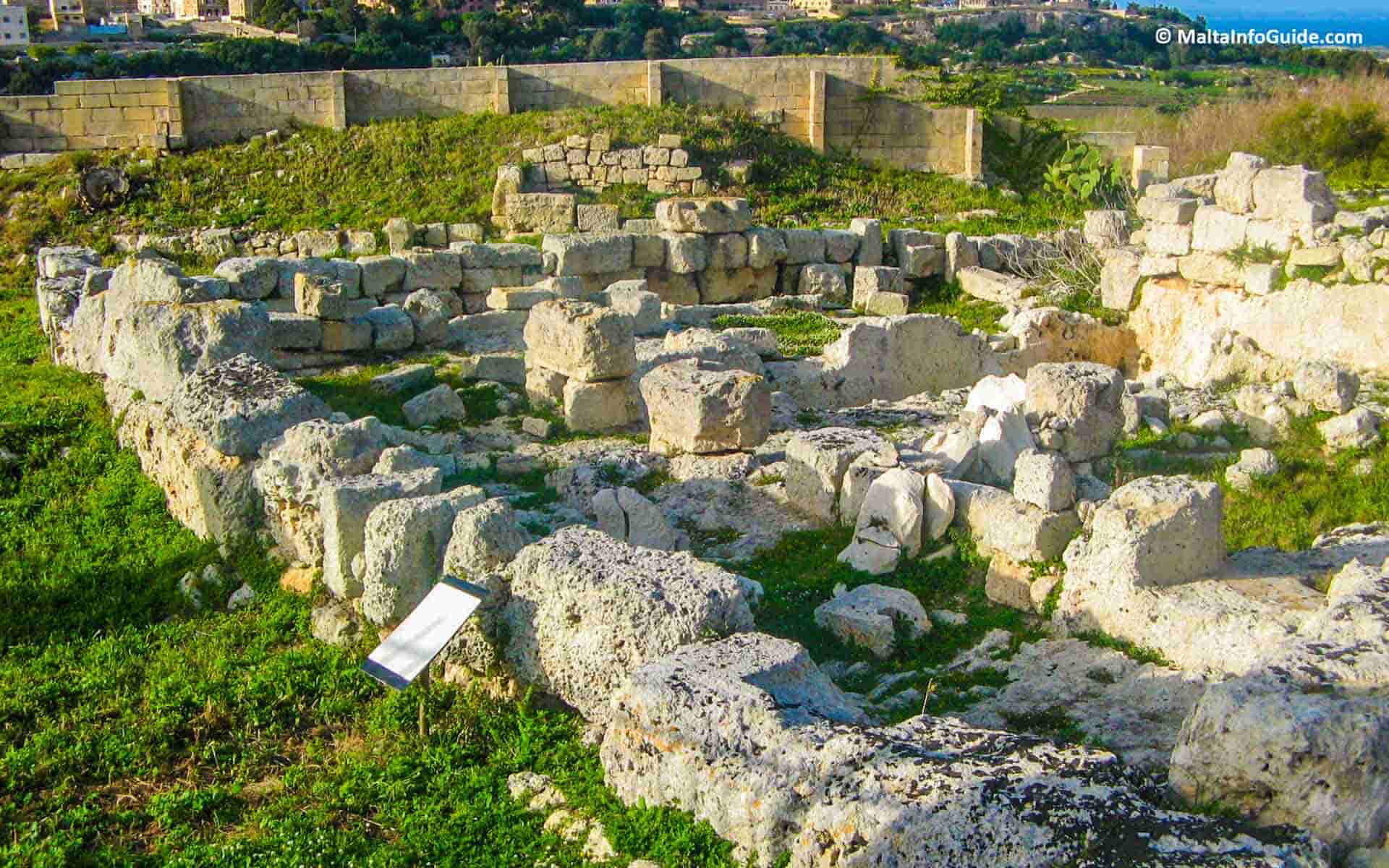 Things To Do Around Roman Villa
Here is a guide of what to do in Mdina.
Mdina is just a short walk away. Discover and walk through the city of Mdina, where it is full of narrow streets and lovely palaces.
Rabat is where Roman Villa is located. 
Ta' Qali Malta is located a couple of kilometers away from Roman Villa.
Want To Share This Page On Pinterest? Pin It Here!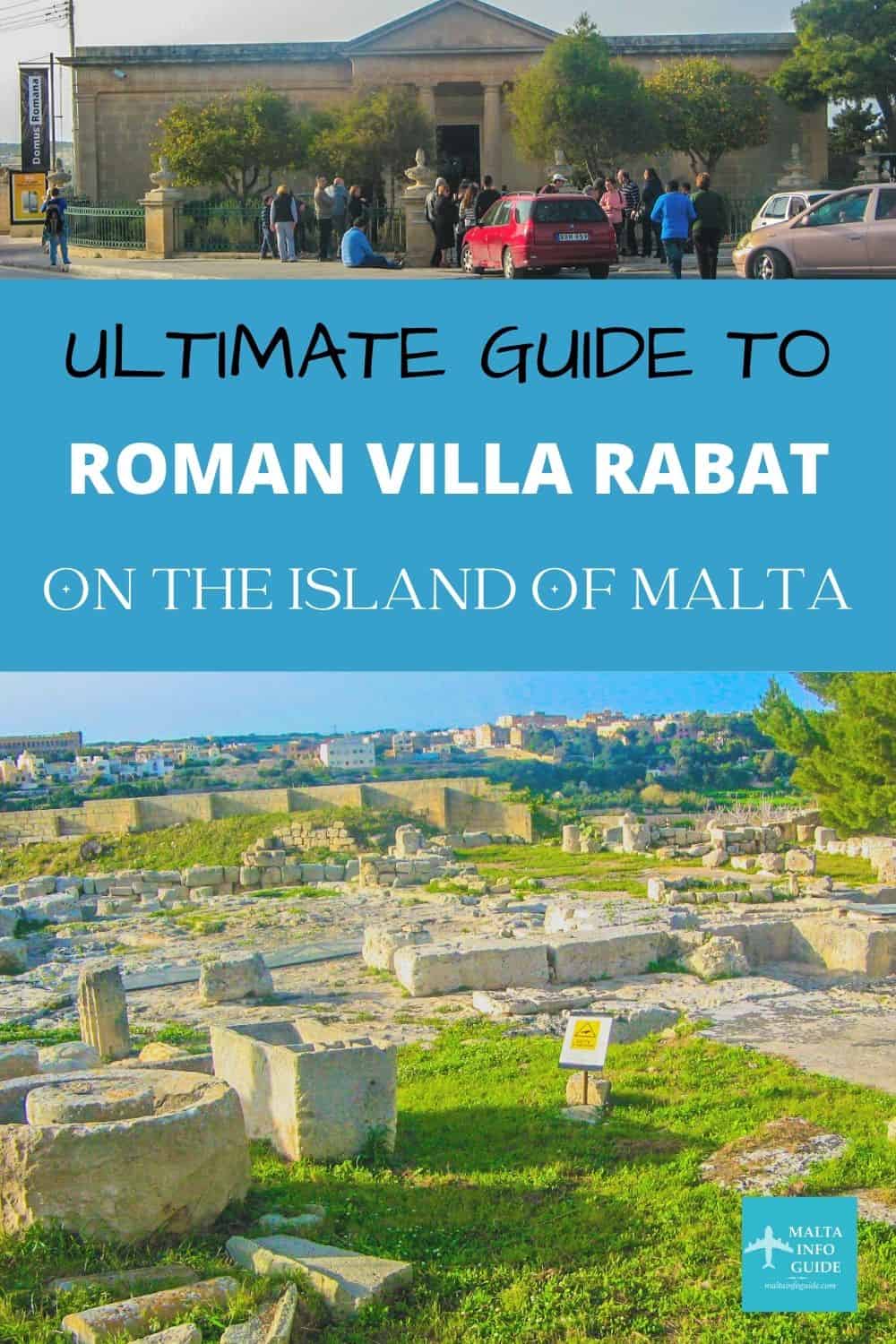 want to rent a car in malta?
We have used Discover Cars every time we rented a car. We highly recommend them due to their good service and good prices.
Get The Best Rates On Your Car Rental Now!
need to book a hotel for your malta visit?
Using Booking.com, enter your travel dates and number of occupants then rates will be available for hotels and apartments during your visit to Malta 
Book Your Hotel In Malta on Booking.com for the Best Rates!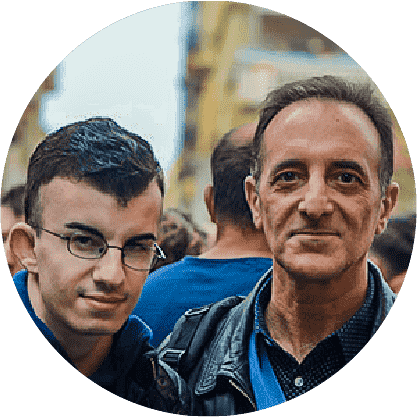 By Albert and Benjamin Magro