Bugibba Perched Beach
Bugibba Malta Travel, Malta Beach Holidays, Hotels In Qawra And Bugibba Travel
The Bugibba perched beach services the area most needing a sandy beach. Launched some years ago and situated in the busiest area of Bugibba.
The coastline from St. Paul's Bay up to Bahar ic-Caghaq is all rocky. This beach has become a direct invitation for those who love sand and do not wish to travel to other localities to enjoy relaxing on a sandy beach.
Disclaimer: On our website, you will find affiliate links from which we receive a small commission.
The natural rock formation along the edge of the beach has been left intact but the rest of the area has been filled up with sand. During the summer months platforms are installed to help people walk across to go down to the sea.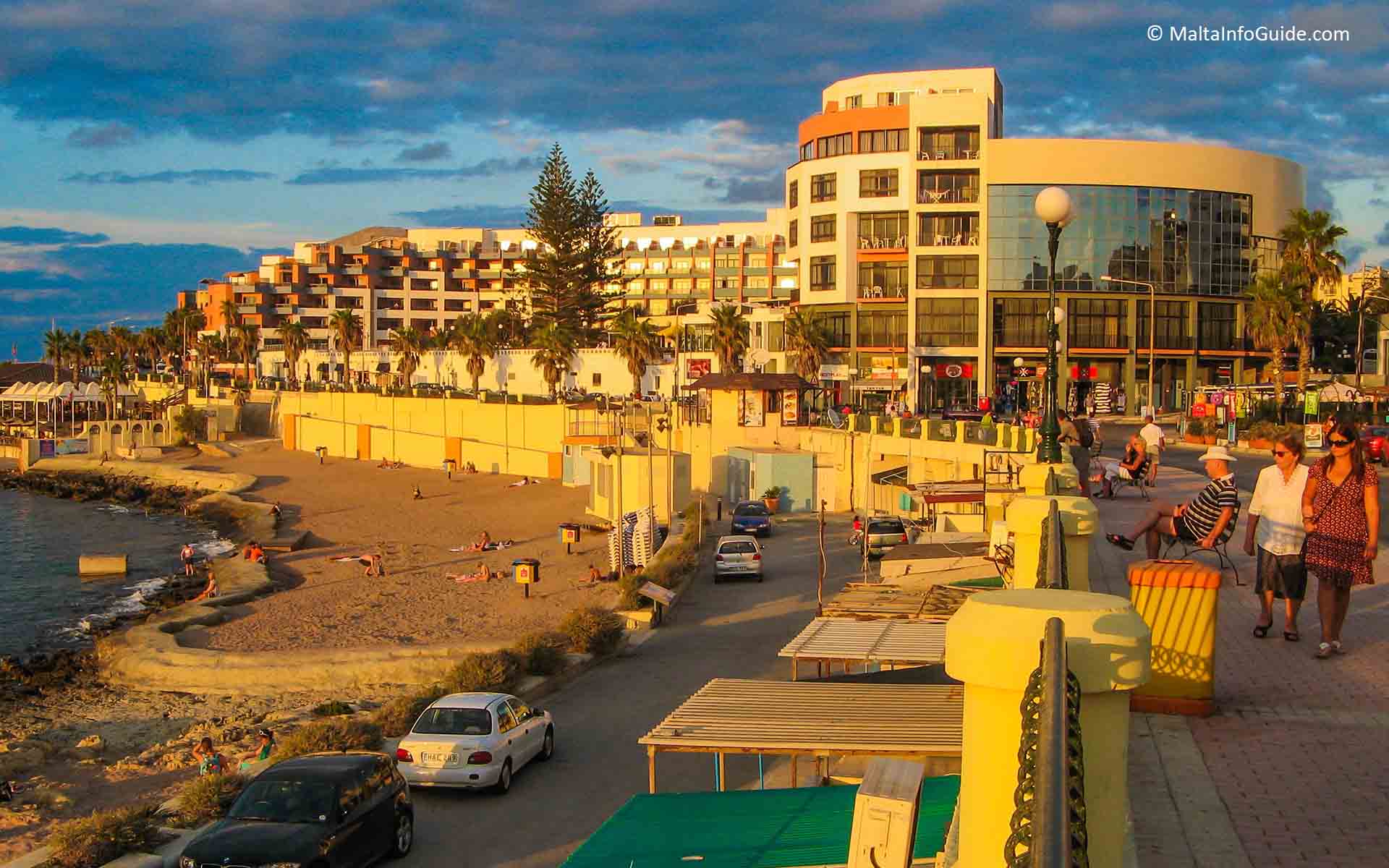 It is located on the side of the promenade in Dawret il-Gzejjer, in the main area between Qawra and Bugibba which is a complete touristic area.

What does Bugibba Perched Beach Offer
Beach Quality:

 The beach is part of the blue flag list of Malta.

Sunbeds and umbrellas can be rented from the beach. If you wish y

ou can also bring your own.



Wheelchair Accessibility - The beach is accessible and you also find parking bays for wheelchair permit vehicles.
Public Rest Rooms - Restrooms are available at the beach.
Food and Drinks - The bay is located very close to many restaurants.
Bar-B-Ques and Campings are not permitted

 on the beach. A permit cannot be acquired to do so.

During the months of May and September, there are swimming zones to keep everyone more safe.
Other Facilities - The facilities range from a bar, diving instruction, hire of equipment, parking, public payphone, toilet facilities and water sports.
How to get here
by car
Bugibba is located just before arriving to St. Paul's Bay. If you are coming from Sliema take the coast road. From Birkirkara area proceed to Mosta and keep on driving the main road. Various signs will help you find the way.
Parking in Bugibba can be quite a challenge but, if you try finding in the main road leading up to the National Aquarium, you are more likely to find.

by bus
To 'Gzejjer' Bus Stop (Direction to Valletta & Sliema): Direct routes 31, 48 and 203.
To 'Gzejjer' Bus Stop (Direction to Bugibba Terminus): Direct routes 31, 48 186, 203, 212, 221, 280 and X3.
If it is difficult to catch a bus to the above bus stops, you can always catch any bus that goes to Bugibba bus terminus then you walk down to the bay which is only 5 minutes away.
What Is There Close To The Bay
hotels close by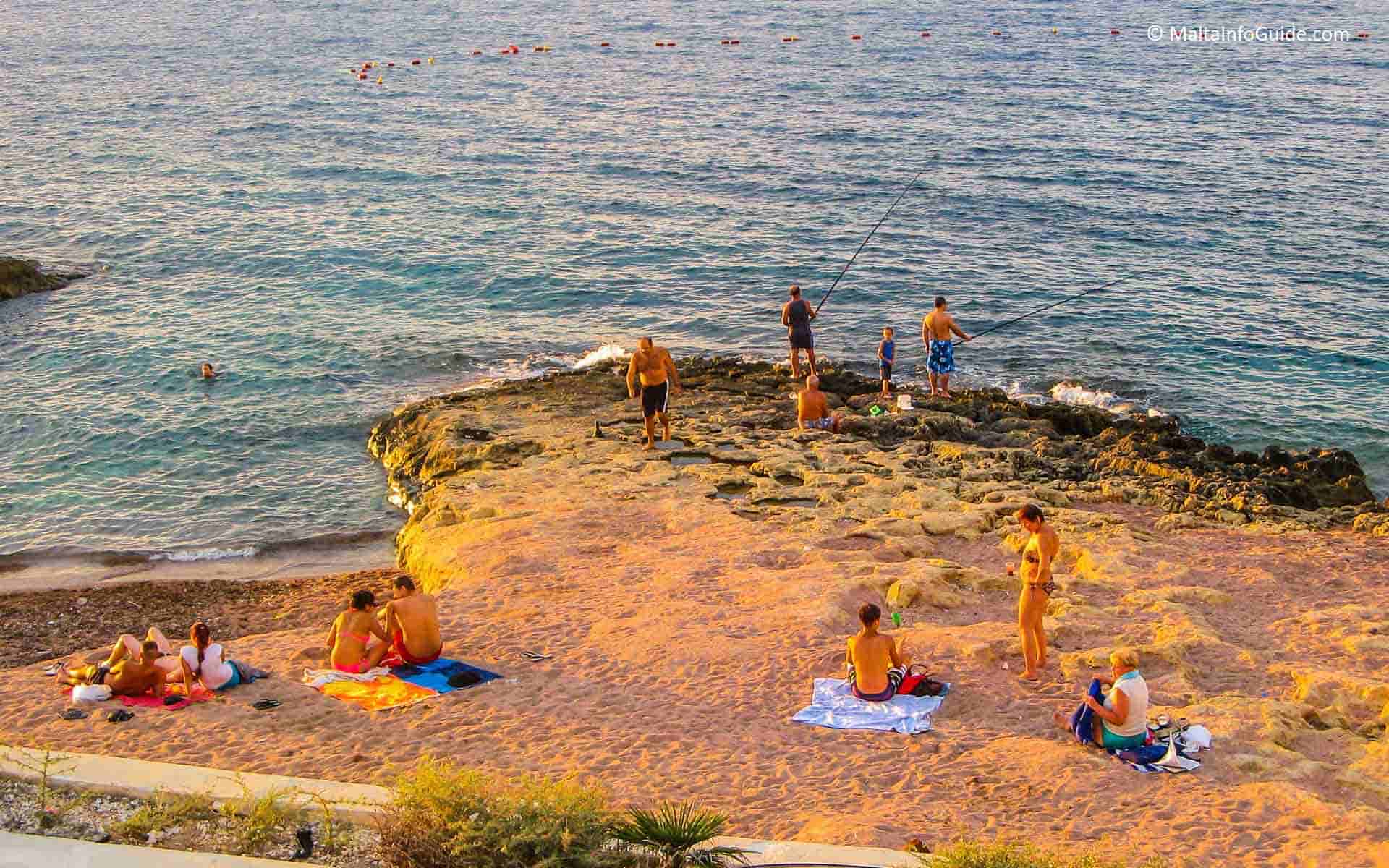 closest village
The villages closest to Bugibba Perched beach are Qawra and St. Paul's Bay.
Cultural Attractions

Bird Sanctuary
St. Paul's Islands
National Aquarium
Cafe' Del Mar
Want To Share This Page On Pinterest? Pin It Here!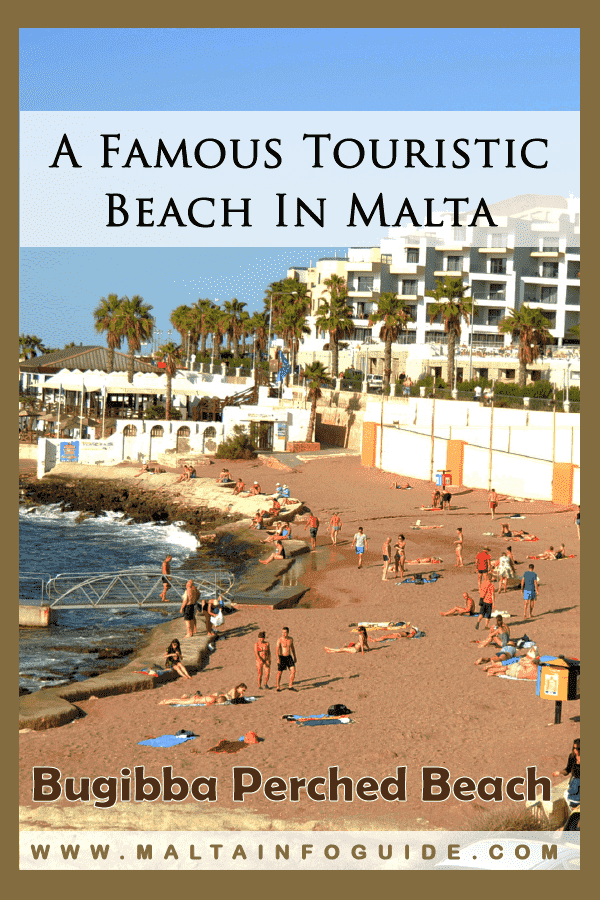 want to rent a car in malta?
We have used Discover Cars every time we rented a car. We highly recommend them due to their good service and good prices.
Get The Best Rates On Your Car Rental Now!
need to book a hotel for your malta visit?
Using Booking.com, enter your travel dates and number of occupants then rates will be available for hotels and apartments during your visit to Malta 
Book Your Hotel In Malta on Booking.com for the Best Rates!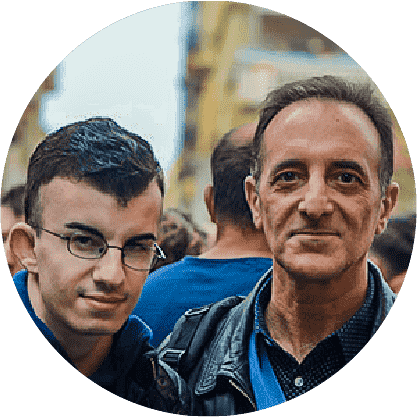 By Albert and Benjamin Magro