Bugibba Perched Beach
Bugibba Malta Travel, Malta Beach Holidays,
Hotels in Qawra And Bugibba Travel
The Bugibba perched beach services the area most needing a sandy beach. Launched some years ago and situated in the busiest area of Bugibba.
The coastline from St. Paul's Bay up to Bahar ic-Caghaq is all rocky. This beach has become a direct invitation for those who love sand and do not wish to travel to other localities to enjoy relaxing on a sandy beach.
The natural rock formation along the edge of the beach has been left intact but the rest of the area has been filled up with sand. During the summer months platforms are installed to help people walk across to go down to the sea.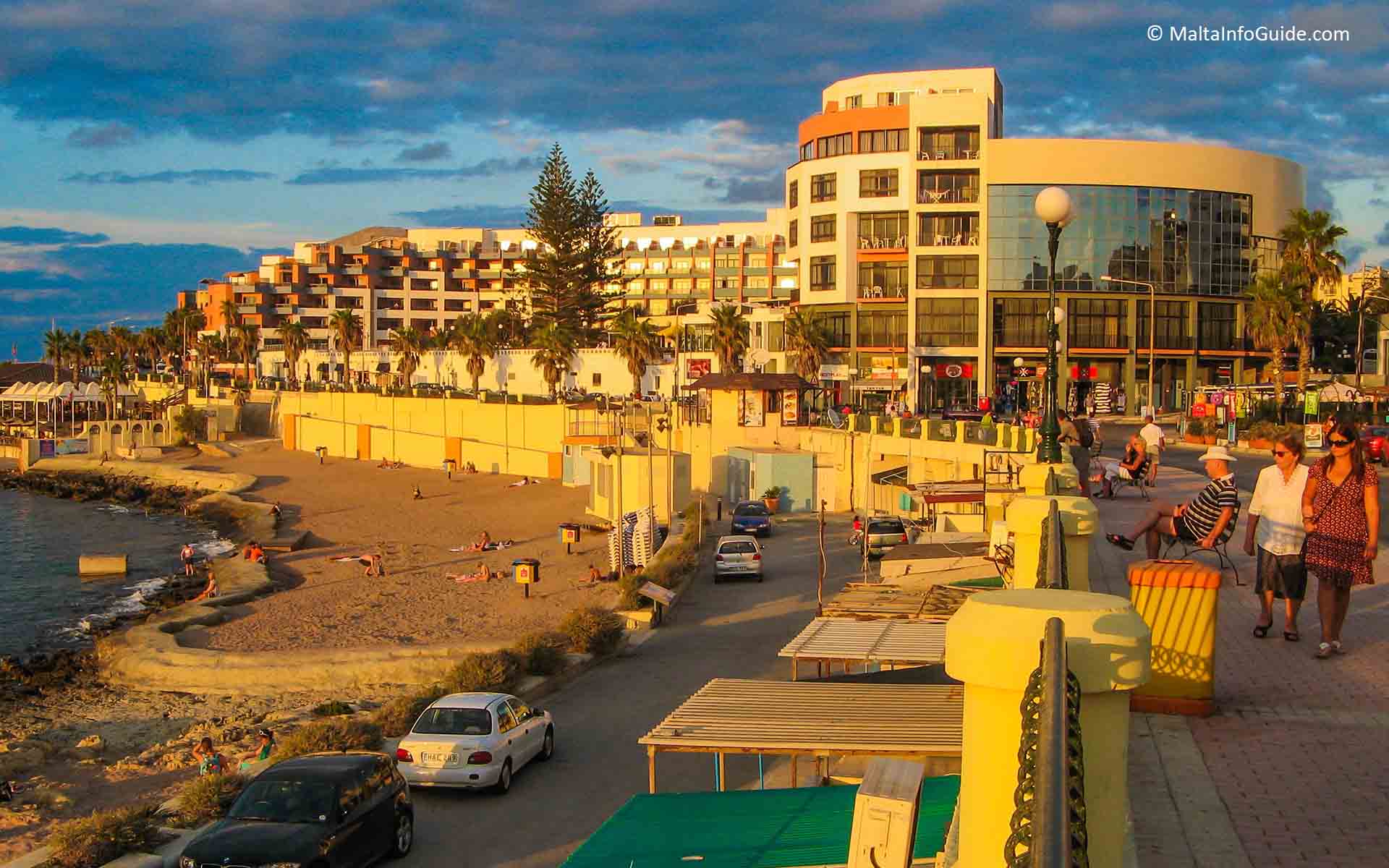 It is located on the side of the promenade in Dawret il-Gzejjer, in the main area between Qawra and Bugibba which is a complete touristic area.

Bugibba Perched Beach Offers
Bugibba Perched Beach Offers
- The beach is kept clean at all times and also the water is very clean.
- The facilities range from a bar, diving instruction, hire of equipment, parking, public payphone. Toilet facilities, water sports.
Bugibba is located just before arriving to St. Paul's Bay. If you are coming from Sliema take the coast road. From Birkirkara area proceed to Mosta and keep on driving the main road. Various signs will help you find the way.
At Bugibba there is the bus terminus for the Malta Public Transport buses.
- These are available in the parking area beside the bay.

Malta Tours Best Sellers

Persons with less mobility
- Good access to disabled persons including parking bays available

- Upon arriving at the entrance of the bay there is a public rest room.

- You can easily rent sunbeds and deckchairs from mobile vans situated beside the beach entry point.

Hotels Close to the Beach
- They are not allowed on the perched beach.

- Not allowed on the perched beach.

- Qawra and St. Paul's Bay.

Bird Sanctuary
St. Paul's Islands