Malta Swimming Zones
be on the lookout for swimming safety
Date Last Updated: 22nd July 2021

They have created Malta swimming zones to safeguard swimmers and to ensure that you are able to enjoy your swim in a safe enclosed area free of any type of motorized watercraft.
Swimming zones are demarcated around mid-June and are valid up to end September every year. This list will help you know where they are, thus enabling you to enjoy your holiday safely.
In certain bays for the safety of swimmers, nets and buoys are marked so speedboats and large boats cannot enter the bay within that line, ensuring that swimmers enjoy a relaxing memorable day.
Disclaimer: On our website you will find affiliate links from which we make a small commission.
Malta swimming zones are easily visible at these beaches, so be on the lookout. Your safety is important and swim safely during your holiday in Malta.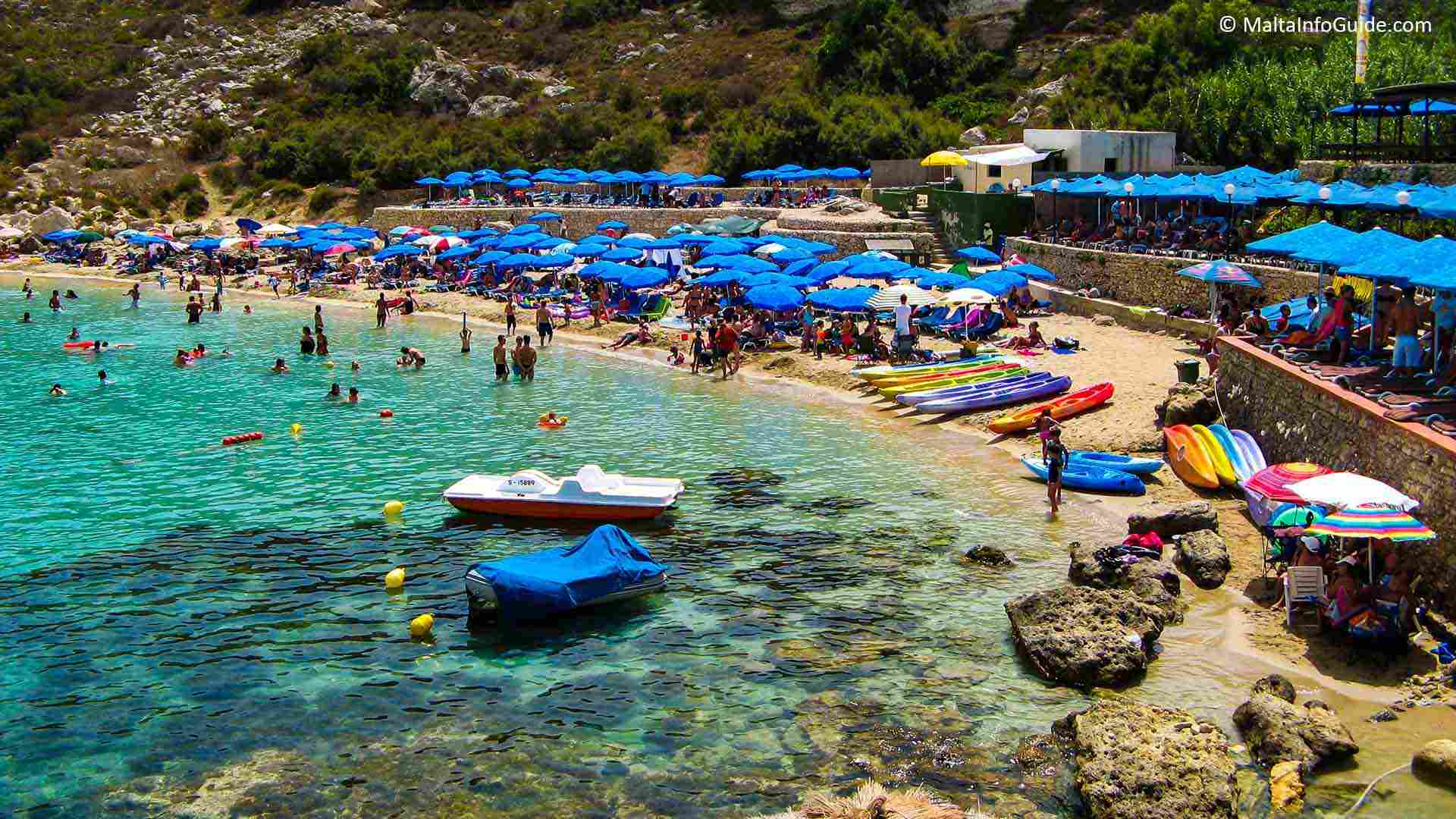 Malta Swimming Zones
Birżebbuġa Bay - Qajjenza
Birżebbuġa Bay - San Ġorġ
Birżebbuġa Bay - Pretty Bay
Buġibba, opposite Dolmen Hotel
Ċirkewwa
Cirkewwa Bay - Paradise Bay
Imġiebaħ Bay
Kalanka it-Tawwalija, Delimara
Kalanka Tat-Tumbrell
Marfa - Ir-Ramla Tal-Bir
Marsascala - Waterpolo Pitch
Marsascala - Opposite former Jerma Hotel
Mellieha Bay - Ramlet Il-Qortin
Mellieħa Bay - It-Tunnara

Qawra

Salina Bay - Suncrest Hotel
Salina Bay - Ex-Coastline Hotel
Sliema - Font Għadir
St. Paul's Bay - Selmun
St. Paul's Bay - Tal-Fekruna
St. Paul's Bay - Xemxija
St. Paul's Bay - Veċċja Breakwater
St. Paul's Bay - Għazzelin
St Paul's Bay - Buġibba Square
Spinola Shore, opposite Cavalieri Hotel

Spinola Shore - St. Julian's
Spinola Bay - Balluta Bay
Spinola Shore - Sliema
St Thomas Bay - Outer
St. Thomas Bay - Inner
Tigne, Sliema
Torri l-Abjad
Xrobb l-Għaġin, Delimara
Swimming Zones For Gozo
San Blas Bay
Ħondoq ir-Rummien Bay

Swimming Zones For Comino Island
San Niklaw Bay, Comino
Santa Marija Bay, Comino

Want To Share This Page On Pinterest? Pin It Here!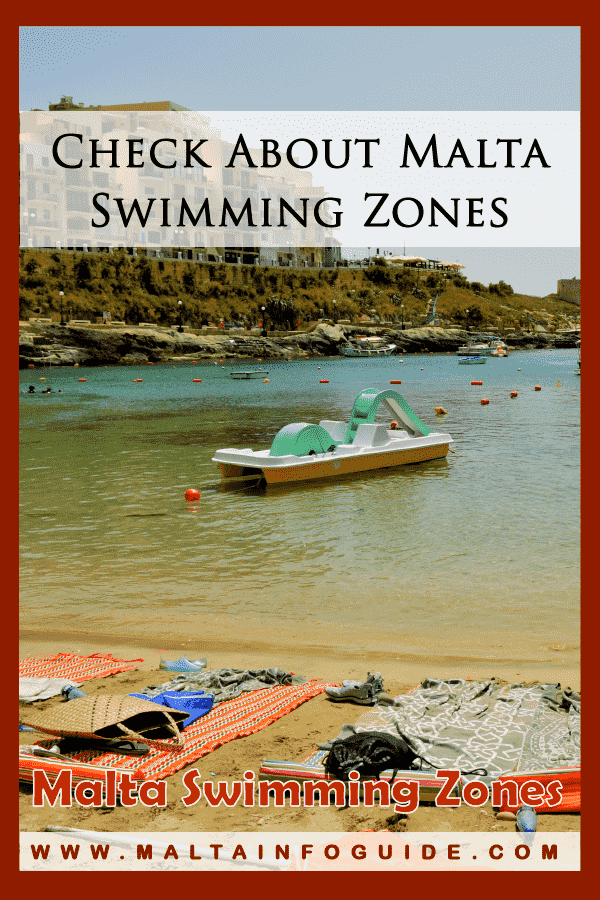 resources