Marsalforn Bay Gozo Malta
Marsalforn Bay Gozo Malta
The Most Touristic Spot In Gozo
Marsalforn bay is a pretty popular beach on the island of Gozo. It is very popular with the Maltese, as many have a summer house. Gozitans to have their places here since many years ago inherited from family to family.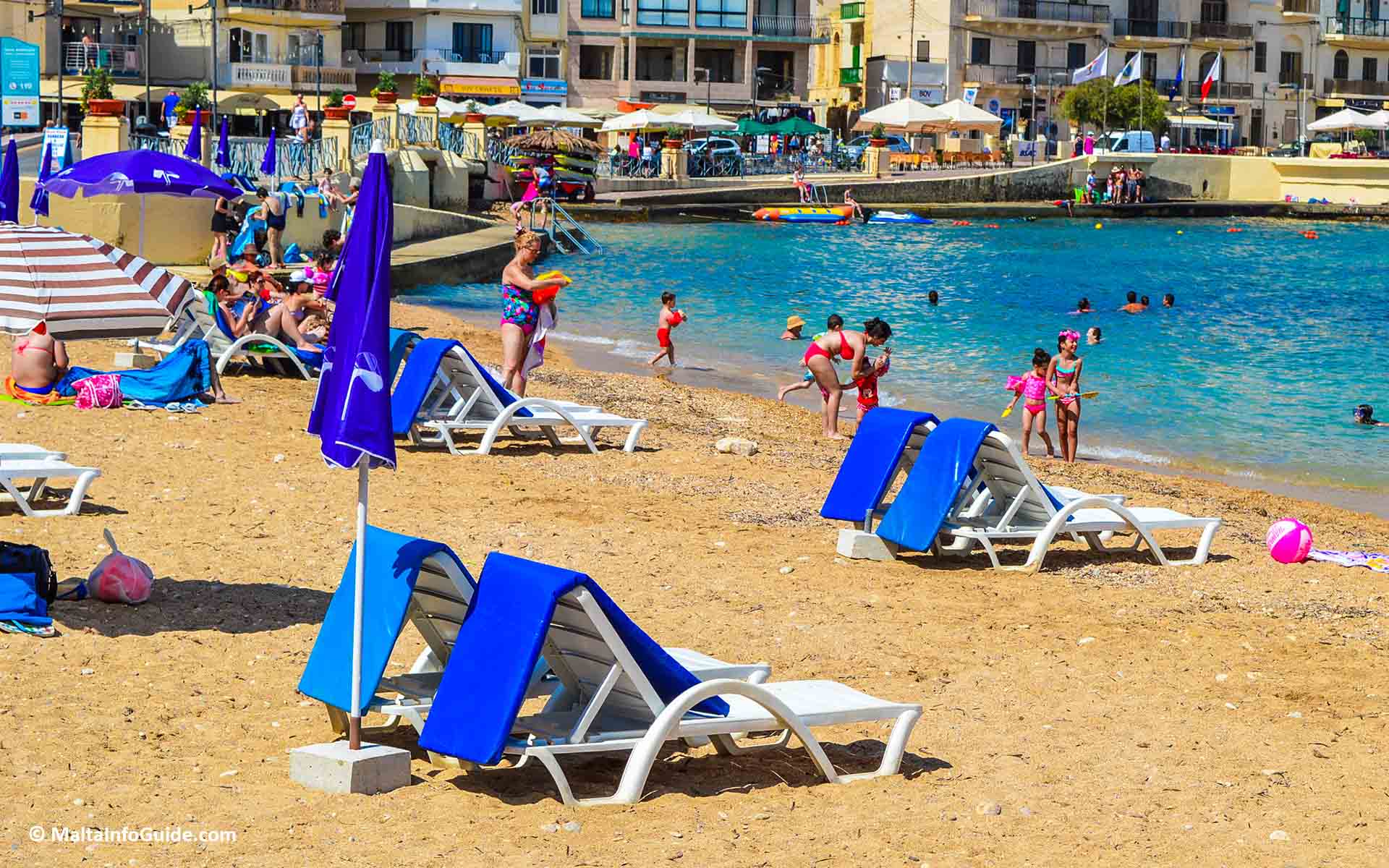 Marsaxlokk is an attractive seaside small fishing village on the northside of Gozo. Many locals and Maltese have their summer houses since long who prefer to come here for the peacefulness of the location. It has become a popular seaside resort.
Plenty of areas where to swim either in the small sandy beach and the ample areas along the rocky coast up to the Tal-Qbajjar area. It is also ideal for snorkelling, diving, and relaxing in the sun apart from walks along the beach.
Although in summer it is more filled up with residents, it is still quiet and a peaceful area where you can relax.
Why you should or should not visit Marsalforn Bay
Pros about the bay
This village by the sea can be reached easily by any type of transport.
Restaurants, bars, ice cream kiosks, take away are plenty to choose from. Many are along the beach.
Swimming zones are well marked with specific boys along the coats.
Several steel ladders are attached along the shoreline for easy access in and out of the sea.
If you love fishing with a rod and line you have great opportunities. It will be best to ask locals where the best spots are located.
Locals are friendly and happy to help you.
Ample accommodation with a hotel, and many apartments for rental.
Cons about Marsalforn Bay
It is not Blue Flag certified.
Since all the area is a rocky shore, it is not wheelchair accessible.
Barbeques cannot be lit up on the beach.
You can rent umbrellas and sunbeds at the sandy beach. They are also available at Xwejni bay both during the summer months.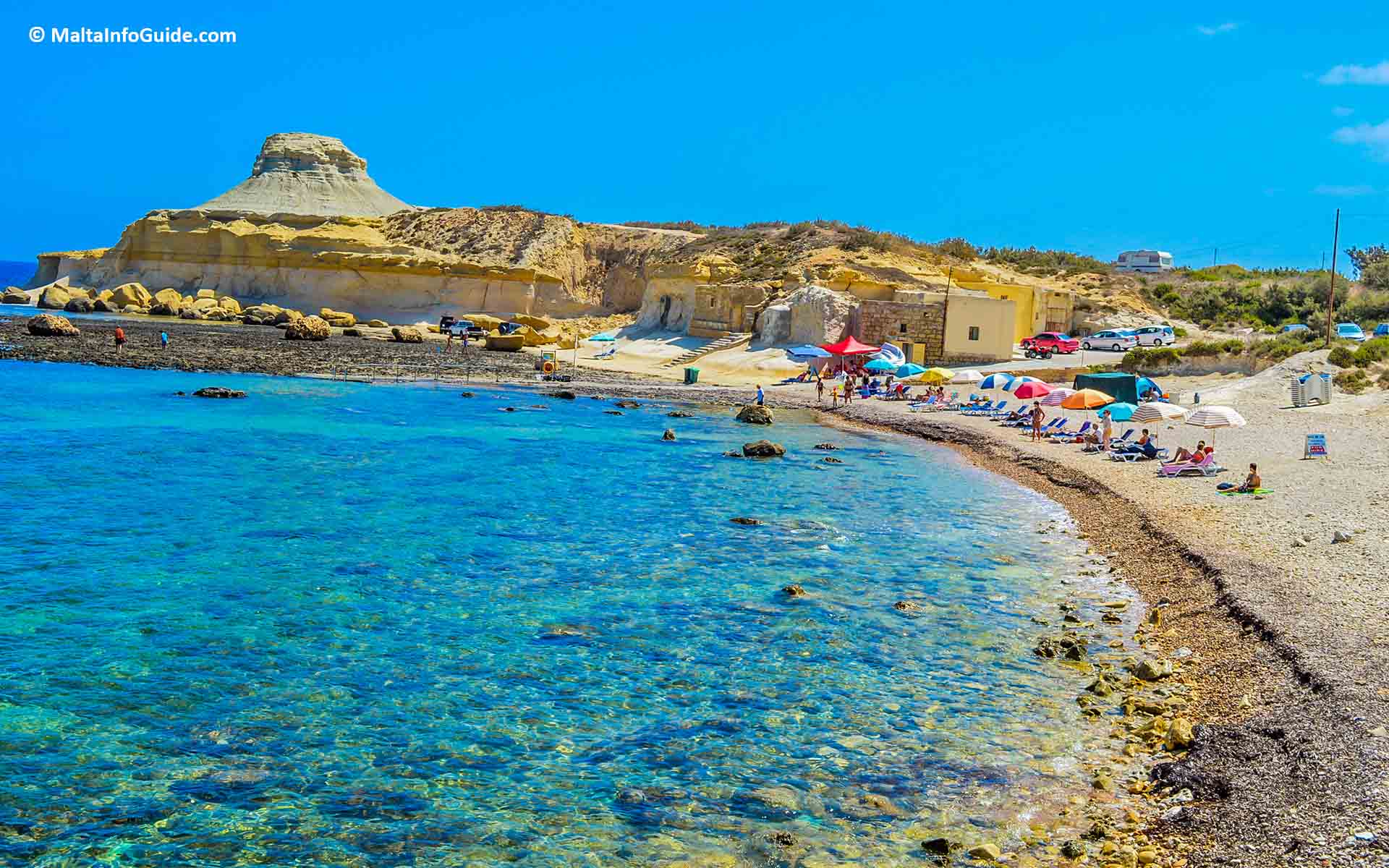 How to get to Marsalforn
Mentioned below are direct way of how to get to Marsalforn. Find our other ways how to get to Marsalforn.
Public Transport
From Marsalforn to Victoria (vice versa): 310 (Average 10 minutes)
From Marsalforn to Mgarr (vice versa): 322 (Average 30 minutes)
By Car
Getting to Marsalforn bay is quite easy and signs will help you get there. Using Google maps from your phone is highly recommended as it will help you get there faster.
Marsaform Gozo Map
What Amenities You Find Here
Beach Facilities and Amenities
Public rest rooms are available across the road further in from the sandy beach which is situated upon arriving towards the right side. The other one is on your way to Qbajjar Bay. It is best to ask the locals although it is not difficult to find.
Parking - There is plenty of parking around the beach or at the large carpark upon arriving from the main road.
Food and drinks - There are several restaurants and bars near the beaches.
The use of Bar-B-Ques and Camps are not allowed.
Various diving centres are equipped for great dives at this bay and anywhere around the islands.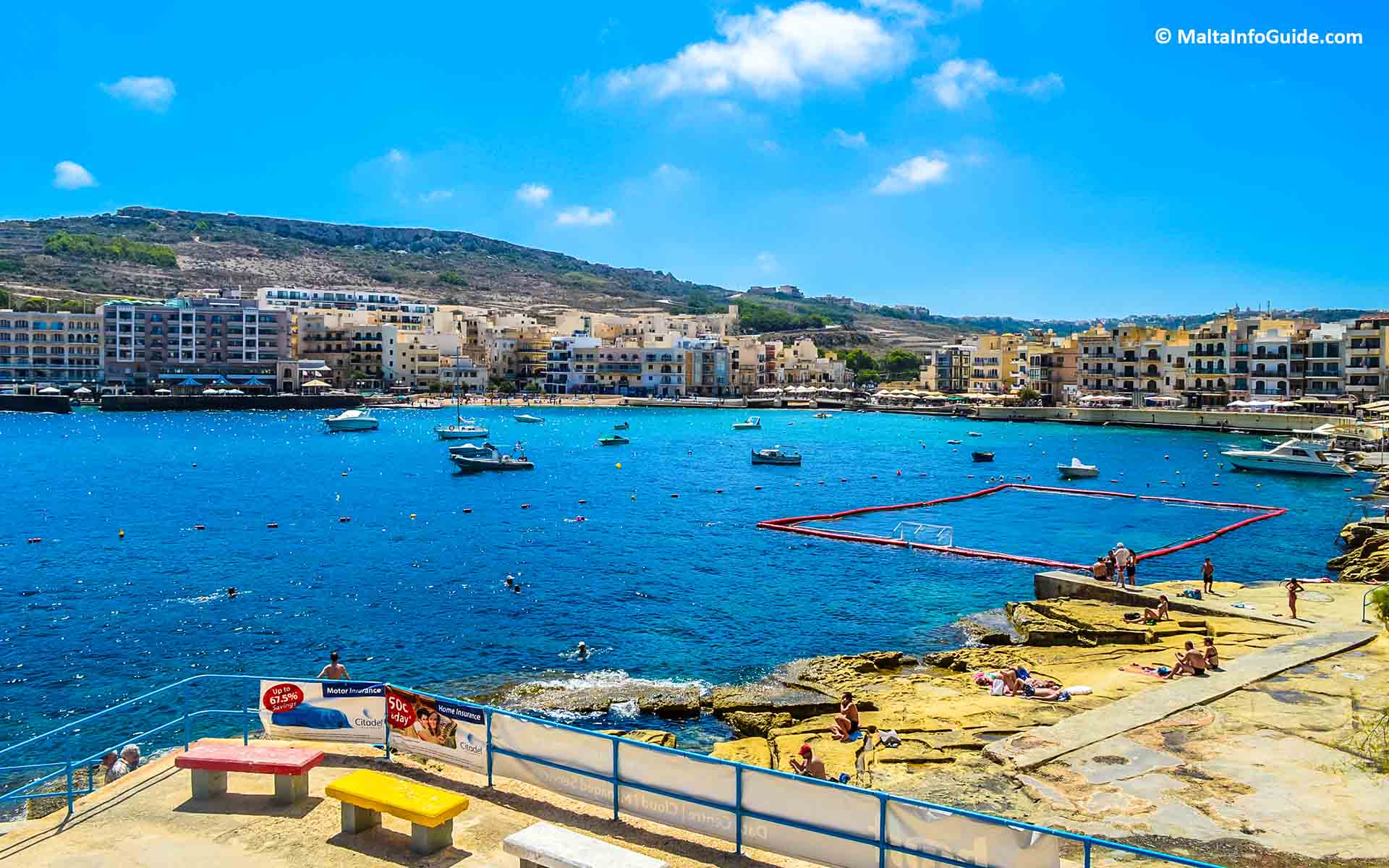 Other Best Beaches In Gozo
Gozo although small can offer you a variety of beautiful beaches, both sandy and rocky. You will be impressed by the varied atmosphere for each of these beaches. Great for swimming, sunbathing and photos to remind you of these locations.

Dahlet Qorrot – a silent secluded bay where few visit. It is only reachable by car. It is a fisherman's area.
San Blas Bay – Small and exclusive beach though it is fairly difficult to dissent and come back up as the road is very steep. During summer many times, there is a person who can offer to take you up or down against a small fee.
The very most popular is Ramla L-Hamra – easy to reach by any transport. Umbrellas and sunbeds for rental. You also find a restaurant and public free showers. This place is really great.
Want To Share This Page On Pinterest? Pin It Here!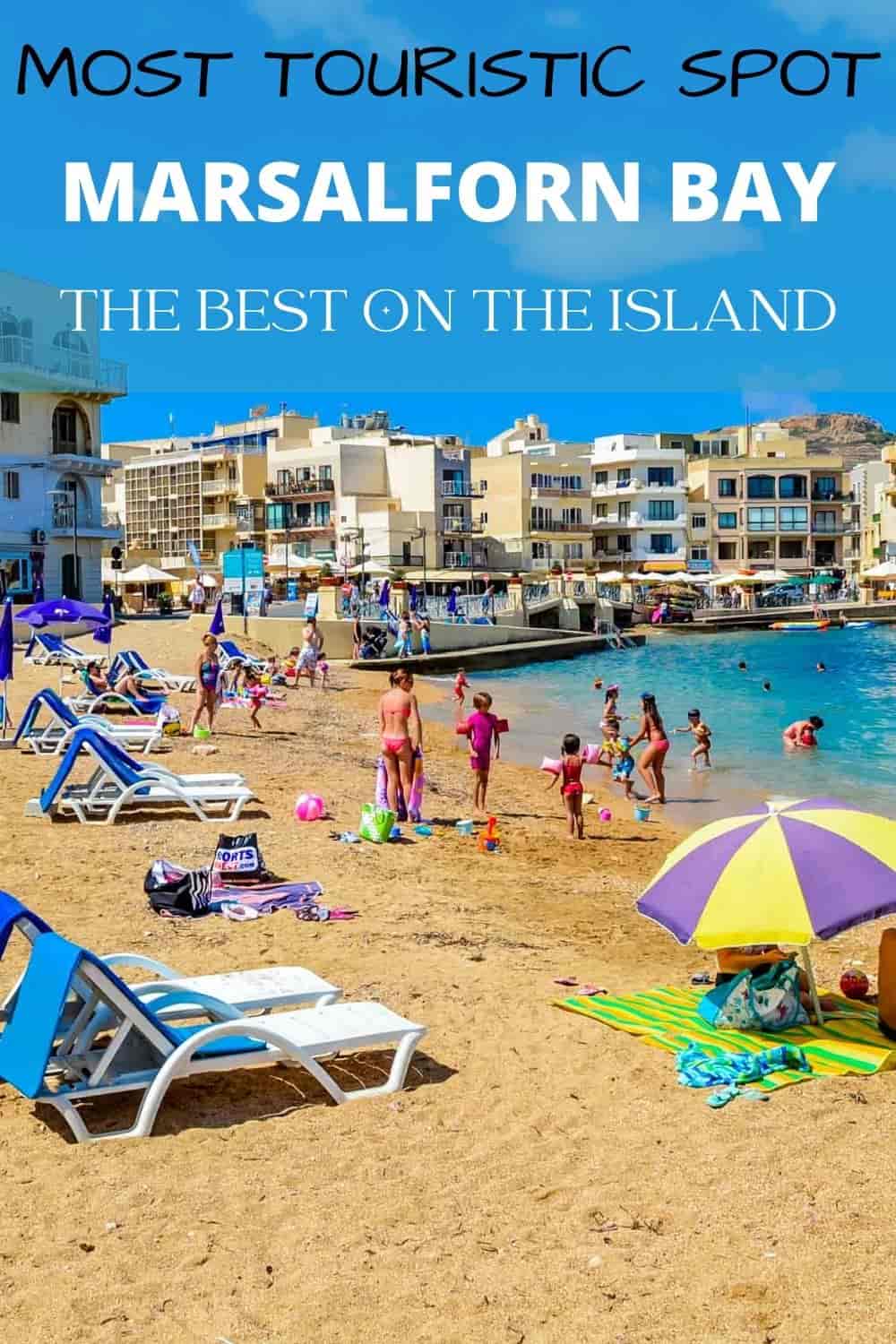 want to rent a car in malta?
We have used Discover Cars every time we rented a car. We highly recommend them due to their good service and good prices.
Get The Best Rates On Your Car Rental Now!
need to book a hotel for your malta visit?
Using Booking.com, enter your travel dates and number of occupants then rates will be available for hotels and apartments during your visit to Malta 
Book Your Hotel In Malta on Booking.com for the Best Rates!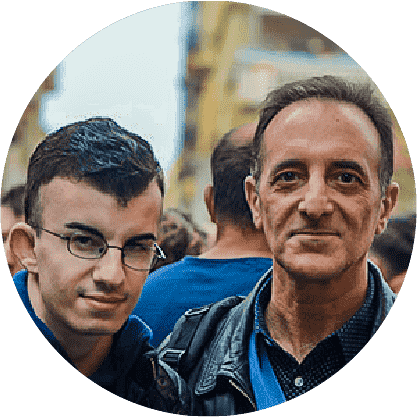 By Albert and Benjamin Magro