Christmas Preparation in Malta
Christmas Preparation In Malta
Malta At Christmas, Christmas Tree Shop Locations
For some people Christmas preparation in Malta are an all round activity. The island of Malta follows traditions and religious Christian culture where preparations start from several months before.

Disclaimer: On our website, you will find affiliate links from which we receive a small commission.
By June most importers of Christmas decorations would have already decided what to buy from abroad for local sales and by beginning November some shops open their display with new items.

Christmas preparation in Malta houses

Streets landscaped areas are decorated by mid-November. Many village centres are also decorated including the parish church.
Most people truly celebrate Christmas in their home and there are those who start decorating their houses by September covering every inch of their house with some sort of Christmas themed decoration.
These houses are a hive of decorations from lights, cribs, Father Christmas and tinsil. But the majority of homeowners start decorating their homes by end November, beginning December.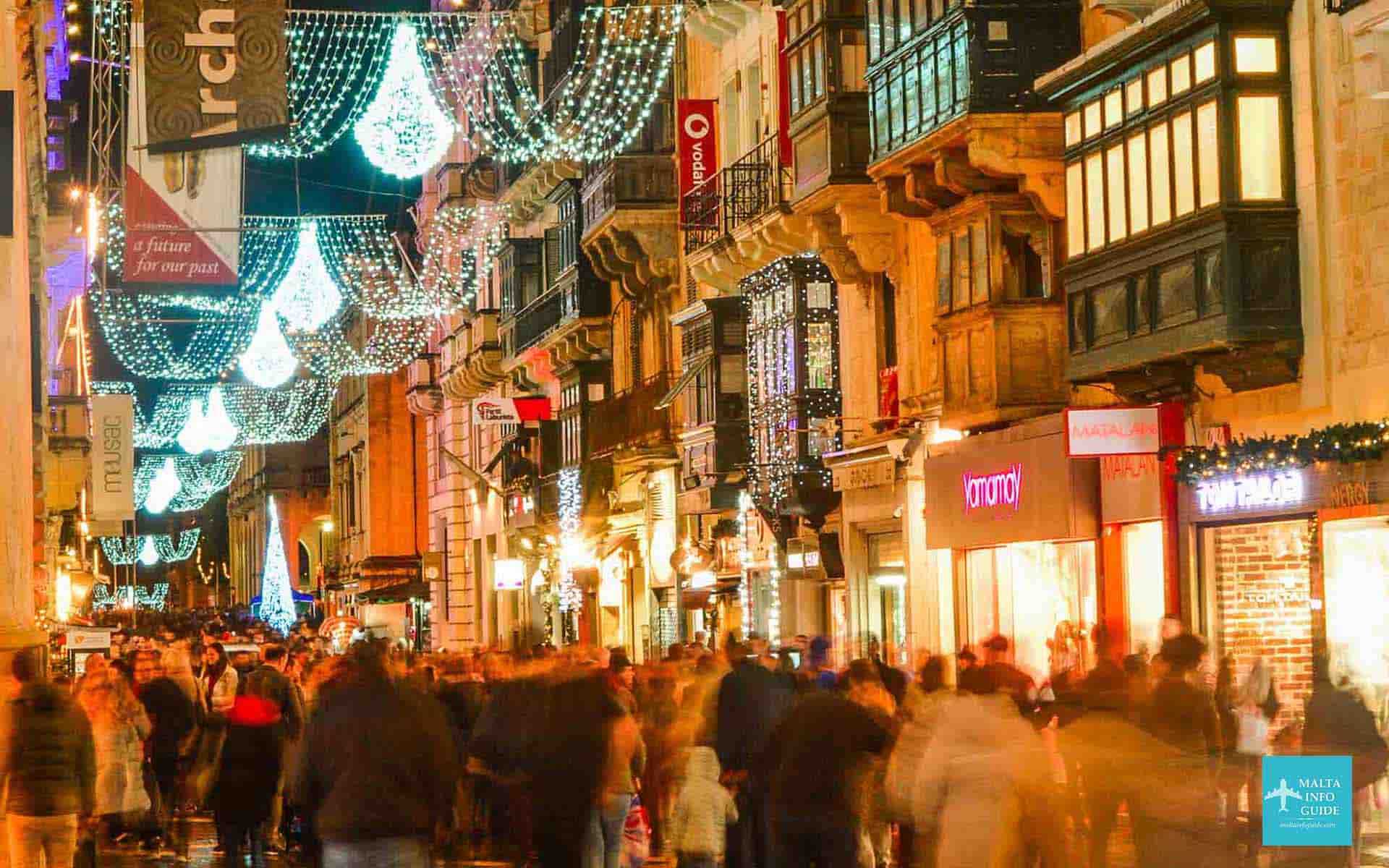 It has become a solid tradition that all houses have a Christmas tree with a variety of decorations from different countries. The Maltese have a tradition of decorating their homes, balconies, windows and front gardens with Christmas trees, twinkling starts, baby Jesus or with colourful lights.

Restaurants and hotels start rolling out their menus and sleep over offers very early on.
Not least, families start preparing and organizing parties and the much awaited Christmas and new year's day lunch at each other houses, inviting all the family and relatives for an enjoyable day together.

Schools

Schools play  an important role in Christmas preparations. Children are given the opportunity to express their talents whilst at the same time enhancing their religious and cultural awareness. All schools at all levels prepare activities like crib competitions, class decorations, carol singing, plays with different themes.
Those schools who have a hall, from months before prepare musicals, plays, carol singing where they invite all the parents to participate. These occasions create opportunities which serve to continue to strengthen the sense of community.
Youths and entertainment

In olden times the Christmas festivities were  confined to church functions not only in Malta but everywhere. The big change in development and tourism has changed all this. Nowadays we have many opportunities where to meet and celebrate.
Cultural organisations and Catholic movements

These organisations are all engaged in creating those activities that enhance the spirit of feasting, engaging youths and adults in offering their time to create activities for others. For those who can be in Malta during these times, it is not difficult to see on newspapers, news, and through facebook, the many opportunities  for everyone to engage in and enjoy these functions.
Christmas preparations in Malta succeed to help everyone to forget all that divides and instills that positive feeling that should be felt all thoughout the year.
Christmas Cribs In Malta
History Of The Crib In Malta

Christmas traditions and customs have become part of our history.
The cribs are decorated with figurines, called pasturi (representing figures like the shepherds and angels).
Cribs were first introduced in Malta by Italian rich noblemen. Initially they were not popular and most were burnt. At the time communication between villages was scarce and they lived in very poor conditions. So these new trends were very difficult to introduce and so not popular.
First Crib In Malta

The first true crib is believed to have been made in Malta in 1617 and was displayed in the Domenican Friars Church monastery in Rabat. At St. Peter's Monastery in Mdina there is a crib dating back to 1670.
It has been cared and treasured by the Benedictine Nuns who live in this monastery. Around the same time a Maltese man created a crib with moving parts powered by water. The first imported pasturi were from Italy and they were very expensive and the people could not afford them.

Cribs The Maltese Style

As cribs became more popular they also started to have more Maltese style architecture and culture. When they became more popular the Maltese people started replacing the Italian style buildings and 'pasturi' from rough clay and plaster to our style architecture and also the trades that were more typical of our country.

Modern pasture are today made of plastic. When I was young around 1960, they were imported from Italy and then also from Spain. They used to be sore first from Valletta shops. Still at the time the Maltese pasturi made of clay were still very popular. The local pasturi were dressed with Maltese costumes and colours while the others were generically dressed as rural people. They were not breakable and started taking the place of the Maltese ones.
By the early to mid the 20th century, cribs were thought as old fashioned and not very popular anymore.

To stop the decline of Christmas in 1907 a priest called George Preca founded a children's charity and socirty called MUSEUM. In 1921 he started a tradition of having a Christmas eve procession with a life size figure of the baby Jesus being carrried at the head of the prcession. This procession is today still popular and are held in many villages throughout in Malta and Gozo.
Until today the museum members have built hundreds of cribs for the children that attend first Holy Communion classes at their centres in every village. In this way they succeeded to revive the tradition of the crib and statues of Baby Jesus in the majority of Maltese households.
Now-A-Days

Today visiting cribs is very popular. Many Maltese enthusiasts work for many months creating their own crib to exhibit in their home or at exhibitions, or taking part in local society activities. Some are very artistic and elaborate. Even at schools many children are thought through craft lessons how to do crib and other Christmas decorations.
Christmas traditions and customs are part of the Maltese people everyday life.
The Maltese started to mingle their traditions and the English together.

The Maltese are also known for their friendship and love towards their neighbour. This is shared and seen during these festive season from the way they try and organise meeting with friends and families.
The main examples are the Christmas tree, Christmas cards, the pudding, crackers, the father Christmas figure and the Advent Calendar.
The Pantomines although originated form various countries, the Maltese pantomine follows the English type theatrical entertainment.  Many many ask what is pantomine? It is a typical Christmas entertainment utilising a fairy tale or nursery story which involves music, jokes, mingled with comedy. Pantomime tickets for the December January performances are grabbed very early.  
want to rent a car in malta?
We have used Discover Cars every time we rented a car. We highly recommend them due to their good service and good prices.
Get The Best Rates On Your Car Rental Now!
need to book a hotel for your malta visit?
Using Booking.com, enter your travel dates and number of occupants then rates will be available for hotels and apartments during your visit to Malta 
Book Your Hotel In Malta on Booking.com for the Best Rates!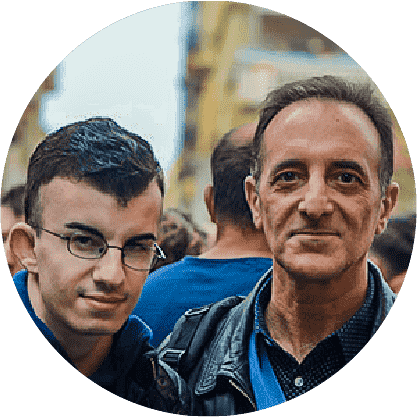 By Albert and Benjamin Magro