Malta Beach Facilities
What Amenities You Find At The Beach
Malta beach facilities and services is a quick guide for reference before going to the beach.
Disclaimer: On our website, you will find affiliate links from which we receive a small commission.
umbrellas and deckchairs


Most of the beaches across Malta and Gozo have a facility where you can rent umbrellas and deckchairs at a reasonable price. When you arrive at the bay, you will need to ask an attendant so that you can rent.
Wheelchair Accessible


Today most bays are trying to be as easily accessible as possible. Malta has 11 Blue flag beaches, so a few of these bays definetly have wheelchair access. Some beaches are accessed by a ramp and some are at road level.
Parking facilities




It is very easy to park at nearly all the bays around the island. Some beaches will have an attendant guiding you where to park. In this scenario, he will expect a small tip. Some beaches have disabled parking for vehicles with a permit to park in these places.

Blue flag beaches are certified beaches for their quality and cleanliness. There are certain requirements that beaches have to follow in order to become a blue flag beach. To find the list of Blue Flag beaches, click here.
Public Transport


Being that Malta is small, travelling by public transport, or by car is efficient. Most beaches have bus stops exactly at the bay, but some are a small walk away. You must always plan a couple of hours if you decide travelling by bus because it all depends on traffic and where you are going.
beach Restrooms


Very popular bays have restrooms across the beach. Some are temporary and some and permanent.
beach Showers


Very popular bays have showers. Some are out on the bay, which are considered temporary, and some are permanently. The temporary beaches are only available during the summer months, typically between May and September. If you visit hidden bays, you might not find these beach facilities.
safety Ladders


Ladders are there to help people come up from the sea. Not all beaches have ladders as some of them, especially sandy beaches do not need ladders as you can go in and out of the water from the sand.
Lifeguards services


Lifeguards are an essential safety facility at every beach. Not all Malta beaches have a lifeguard. All Blue Flag beaches have a lifeguard for safety. They will sit guard on a high post to have a clear view of the whole bay. They will have trained lifeguards that are only available throughout the summer only.
Diving malta


Some beaches are safe to dive, and some aren't. At some particular bays you find ledges from where you can dive. Rocky bays are more popular than sandy beaches from where you can dive.
Watersports for adventure


Watersports are an enjoyment to everyone who loves an adventure. You find various beach sports such as canoeing, jet ski, kayaking, scuba diving, snorkelling, banana rides and much more.
Swimming Zones


Swimming zones are there to ensure your safety while swimming. They are marked with nets and buoys between mid-June and end of September. It is important that you swim within these zones to keep you safe from other boats that may be passing by.
Playing Fields


The only beach in Malta that has a playing field just right on the beach is Pretty Bay is Birżebbuġa. There are swings and lots of ground where to run around. There are places where you can sit and also have a bite to eat.
Ice-Cream And Snack Van


Some beaches might not have a restaurant, but they may have a snack or ice-cream van. These are more commonly noticed at small unpopular bays. You can also encounter them at large bays such as Mellieha bay.
Want To Share This Page On Pinterest? Pin It Here!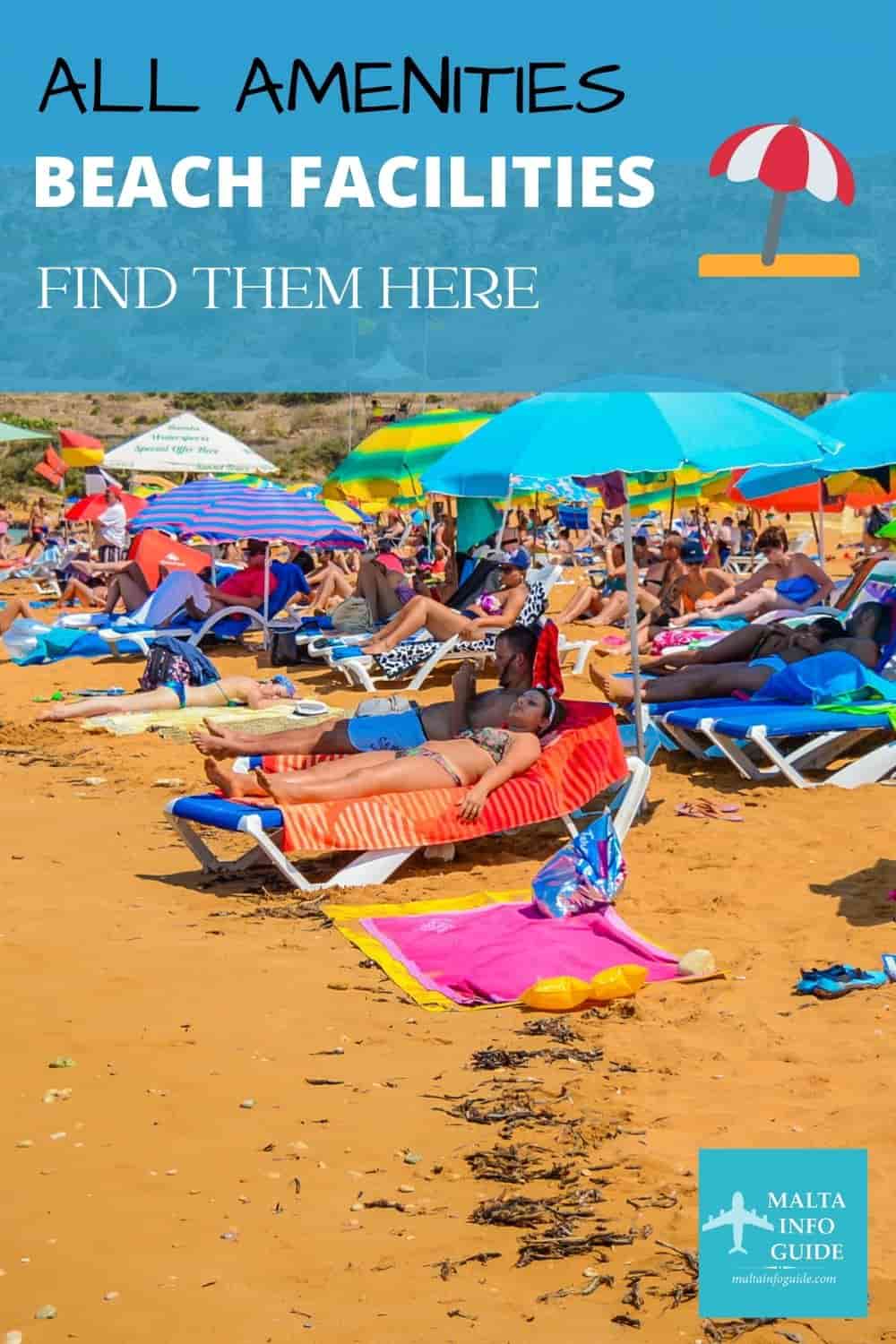 want to rent a car in malta?
We have used Discover Cars every time we rented a car. We highly recommend them due to their good service and good prices.
Get The Best Rates On Your Car Rental Now!
need to book a hotel for your malta visit?
Using Booking.com, enter your travel dates and number of occupants then rates will be available for hotels and apartments during your visit to Malta 
Book Your Hotel In Malta on Booking.com for the Best Rates!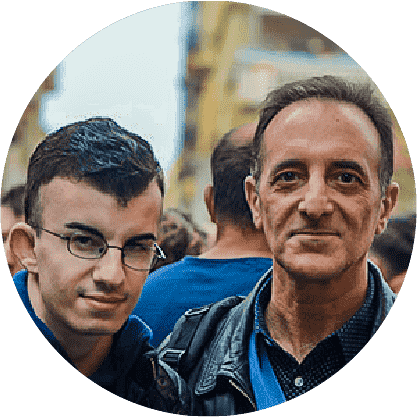 By Albert and Benjamin Magro
All Graphics Were Taken From Icons8