malta travel advice
thinking of coming to malta? read this before visiting
Date Last Updated: 26th July 2021

Many people are asking for Malta travel advice as they are thinking of travelling to Malta.
We put together the most common questions people are asking and we answered them and also added links to necessary websites for more information.
Always make sure you have the right information before travelling anywhere, whether it is restrictions, quarantine, testing, vaccination. This page is only for generic queries.
Disclaimer: On our website you will find affiliate links from which we make a small commission.
What are the restrictions in Malta?
It is recommended to wear your masks at all times. But with the latest restriction, if you are vaccinated and you are only in a group of two, you do not need to wear a mask in public.
Social distancing is obligatory.
Limited people are allowed to enter certain shops.
Restrictions when going to church. People will guide you to your seat.
A maximum of 6 people are allowed to sit on a table at a restaurant.
Is quarantine mandatory?
It all depends from where you are travelling. If you are travelling to Malta for a short time, and you have to end up doing quarantine, it is not recommended to visit. See the current red, amber and green list.
What happens when I arrive in Malta?
On arrival to Malta, you might be asked to take a swab test as part of the random testing happening at Malta International Airport.
Is it safe to be in Malta?
In our opinion yes it is safe to be in Malta. It is obviously your choice whether you want to visit or not. You will be visiting at your own risk.
What is the current situation in Malta?
Cases are up and down everyday. The numbers are essentially good for the population of Malta so the situation is quite good. For more info about the latest cases, click here.
Is Malta closed for tourism?
Travelling to Malta for a holiday is still possible, but there are restrictions while on the islands.
Important numbers in Malta
111 - present help line on health and safety measures for any travellers or citizens of Malta. Phone this number to ask about your questions.
+356 2204 2200 - this number can be called for consular issues. This number leads you to the Situation Centre at the Ministry for Foreign and European Affairs.
Travel To and From Malta
Is Malta International airport open?
Yes, the Malta International Airport is open.
What should I do if I want to cancel my flight?
The best thing is to contact your airline as they will be able to provide you the best information about your query.
Also if you have any additional questions regarding the safety of travelling by plane to Malta, they can also answer you.
What are the countries on malta's amber list?
Whom should I contact for further information to travel to Malta?
If you always want more information about specific details for your travel, it is best you contact the Maltese embassy in your country, or your countries embassy in Malta.
What does MIA say about your safety at Malta airport while leaving or coming into Malta?
Malta International Airport are taking very serious precautions to ensure the safety of all passengers coming and leaving Malta and also all the staff working at the airport. Click here to see their full report of questions
What are the restriction on airlines flying in and out of Malta?
Can I go and eat at restaurants?
Are Malta village feasts taking place in 2021?
No religious feasts are being held in 2021 until further notice. Click here to see last years lists of feasts.
What is open or closed?
Do I have to wear a mask outside?
Yes, from the moment you leave your house or accommodation to the moment you return back.
Can I use Public transport?
Public transport is available as usual. Necessary precautions are being taken while on the bus. Masks must be worn at all times. It is recommended to leave distance from another person when sitting on the bus.
need to book a hotel for your malta visit?
Using Booking.com, enter your travel dates and number of occupants then rates will be available for hotels and apartment during your visit in Malta 
See Malta Hotels on Booking.com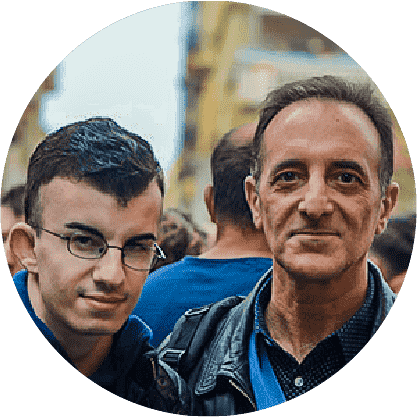 By Albert and Benjamin Magro