Activities in Malta January
Activities In Malta
January 2022
All Kinds of Activities in Malta for January 2022.
We Bring you Highlights of Some of These Activities

Date Last Updated: 15th January 2022
Activities in Malta January 2022 brings you exciting things to do. The pantomimes come to an end during the first week of January. Although Christmas has just passed theatre, cultural and festivals are numerous and many to choose from.
Click here to add your activity.

What To Do Whilst Here In malta in january
Disclaimer: On our website you will find affiliate links from which we make a small commission.
Top Things To Do In Malta
Activities in Malta January
Cruise along the Maltese harbours in the traditional 'Luzzu' boat. Cruise along the harbours of Valletta and the Three Cities which were build over 450 years ago. A local guide will talk about the roles the Three cities had during World War II. While cruising through the Maltese waters there is an open bar for anyone wanting some refreshments.

Spend a day exploring the enchanted Valletta and Mdina. A full day packed with exciting attractions to visit including St. John's Co-Cathedral, St. Paul's Catacombs, the church with the biggest dome in Europe the Mosta Dome. Don't worry all admissions are included with the price. Apart from these you will visit Mdina which was Malta's old capital and now turned into the Silent City, where you will stroll the narrow streets. Your final stop is Valletta to which you will have a walking tour and explore the attractions of the capital city.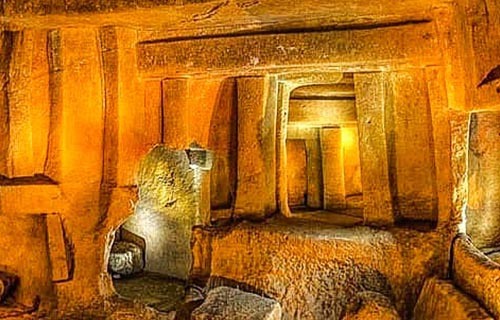 Discover one of Malta's oldest burial ground. Thousands of people visit every year. Hypogeum Malta is known to be one of the best preserved prehistoric sites in the world. An tour not to be missed. Tickets should be booked from weeks before. Make sure you get yours now!

Top Events For January 2022
Activities In Malta January
1. A New Year's Toast 2022
Organizers: Gaulitanus Choir
Location: Kempinski Hotel, San Lawrenz, Gozo
When: Saturday 1st January 2022
Time: 19:30
Entrance: Free
Email: gaulitanus@gmail.com
Click here for program
2. Christmas & New Year's In Malta & Gozo
Location: All Maltese Islands
When: Wednesday 1st December 2021 to Thursday 6th January 2022
3. X Factor Live Shows
Location: MFCC, Attard
When: To see dates of the live shows click the link below.
Click here for details and tickets
4. Bethlehem F'Ghajnsielem 2021-22 - Cancelled
This event is cancelled this year 2021/22.
The live crib at the Bethlehen F'Ghajnsielem comes to an end on Epiphany day which is celebrated on the second Sunday of January.
The three wise men who came from afar to visit baby Jesus in his manager is an important episode of the Christmas crib. Three local men dressed in traditional costumes as the wise men depart from a village in Malta on horseback where they make their way to Gozo, take the ferry boat and arriving mid-afternoon to the live crib to the Bethlehem grotto.
There they find Joseph, Mary and Baby Jesus surrounded with a donkey and cow presenting their precious gifts to the new born.
It is an experience not to be missed on this last day bringing to a closure a month-long event of the live crib.
The eleventh edition of the love crib in Gozo over an area of 20,000 square meters with the participation of 150 actors.

Organizers: An action committee between the Ministry of Gozo and various Parish organizations of Ghajnsielem
Where: Ta'Passi, Mgarr Road, Ghajnsielem
When: Event not being held
Entrance: Free and no booking are required
Free parking: Around the streets of Ghajnsielem
5. Valletta International Baroque Festival 2022
If you wish to listen to baroque music the Valletta International Baroque Festival is the one for you with the participation of world-class baroque music artists including Maltese. The best ideal venue is the Teatru Manoel being the main stage for such performances.
Valletta offers other splendid locations like the Valletta Archaeological Museum which during the Knights of St. John was the Auberge D'Italie and St. John's Co-Cathedral. Performances include music from Monteverdi to Bach and beyond.

Two weeks of celebration of world-class contemporary Baroque music.
Organizers: Manoel Theatre
Location: Teatru Manoel
When: Friday 14th to Saturday 29th January 2022 – different events
Click here for program
6.Festa Tac-Citru 2022
The Citrus Festival (Festa Tac-Citru) is a yearly activity organized by the Malta Community Chest Fund Foundation with the patronage of the President of Malta. School children are organized to pick fruits from the president's private San Anton's gardens as preparation for the Sunday activity. It's aim is to promote healthy living where fruits should become more part of our daily diet.

People attending will be able to buy oranges apart from delicacies made from oranges and lemons prepared by the palace chef apart from cakes, pastries, jams and marmalades prepared beforehand within the kitchen of the palace. The activity is held within the private areas of the palace at San Anton, Attard.

Organiser: Malta Community Chest Fund
Location: Kitchen Garden, San Anton Gardens, H'Attard
When: Saturday 15th January 2022
Entrance: Free
7. 2022 Intersport Attard 10k run & walk
Organiser: Malta Marathon Organising Committee
Location: H'Attard
When: Sunday 16th January 2022
Click here for details about Locations and Times
8. Malta International Violin Making Competition 2022
Location: Valletta
When: Monday 17th to Friday 21st January 2022
Click here for details
Further Activities In Malta In January
Sketch : Umwelt
Location: Liquid Club Malta, San Gwann
When: Saturday 22nd January 2022
Time: 21:00
Click here for tickets
Glass & Class: The Wines of Portugal Masterclass
Location: Villa Bighi, Kalkara
When: Friday 28th January 2022
Time: 19:30 - 21:30
Click here for tickets
Parenting Workshop: Melt-downs & Boundaries: behaviour management
Location: Clubclass English Language School, Swieqi
When: Friday 14th January 2022
Time: 18:30
Click here for tickets
Enjoy our Activities in Malta January Calendar. Send us your activities. 
want to rent a car in malta?
We have used Discover Cars every time we rented a car. We highly recommend them due to their good service and good prices.
need to book a hotel for your malta visit?
Using Booking.com, enter your travel dates and number of occupants then rates will be available for hotels and apartment during your visit in Malta 
See Malta Hotels on Booking.com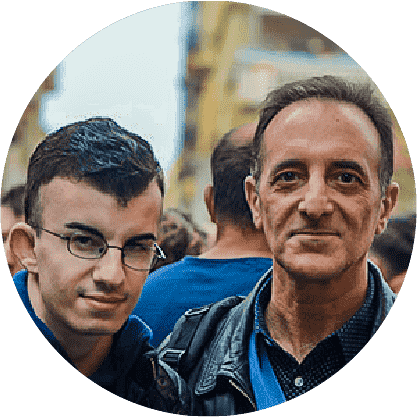 By Albert and Benjamin Magro