top 14 malta summer music festivals
dance the night away
Are you thinking of coming here for the best music festivals in Malta? I think you are. Malta is fast becoming one of the hottest destinations for international festival. You will not only come for this, plenty of sun and swimming during the hot summer months and much more to offer with culture and history if you are so interested.
Fourteen massive music festivals on the line where you can choose your genre and book it including with hotels and flights. Read on and make your choice.
Disclaimer: On our website you will find affiliate links from which we make a small commission.
1. AMP Presents Lost & Found 2021
With great success The Lost & Found Festival in Malta will be back again. A great four-day line-up of international artists will entertain you to a fusion of different music styles attracting different people to the Maltese islands dancing away to all sorts of electronic beats!
It is held at a sea view club along the seashore of Bugibba/Qawra area with venues from day to night at the Café' Del Mar being part of Malta National Aquarium complex. The festival ticket will give you access to all other venue locations on the islands.
More details about Lost & Found festival
When: Thursday 29th April to Sunday 2nd May 2021
Where: St. Paul's Bay
Genre: Electronic / House / Techno
Book your tickets for 2021
The Earth Garden has been held in Malta since 2007 with continuous success. It is held at the National Park at Ta' Qali, an ideal open space for this type of festival. Various music stages with international actors perform diverse music genresuch as ska, dub, reggae, electronic music, hip-hop and bluesalso including workshops, fitness and art.
Two natural shaded camps offer visitors to group together and interact. It is not just a festival with music but incorporates diverse ideas where people can interact between them.
Earth Garden Festival 2021 details
When:Thursday 3rd to Sunday 6th June 2021
Where: National Park, Ta' Qali
Genre: World, Reggae & Electronic
Book your tickets for 2021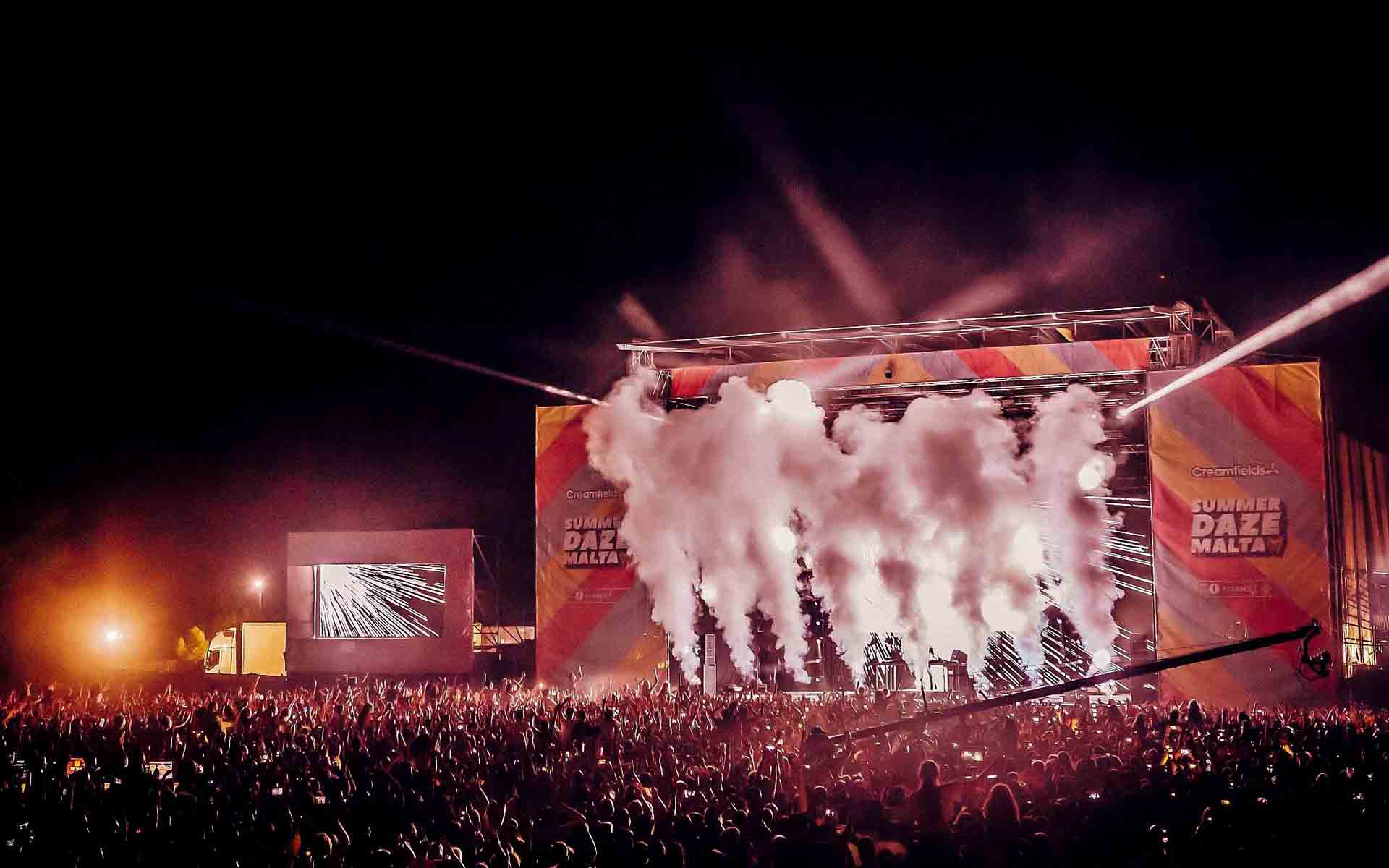 Summer Daze Malta a dance music festival takes place during the peak summer month on the island of Malta. Main line-up is drawn from world top EDM, pop and house music with international supporting DJs. Various venue splendid locations are selected on the island to enhance the dance festival.
Summer Daze is a fusion between the internationally distinguished clubbing brand Creamfields and BBC Radio One a favourite for its remarkable number of listeners.
summer daze malta 2021
When: To Be Announced
Where: Ta'Qali National Park & St Paul's Bay
Genre: Electronic / House / Pop
Book your tickets for 2021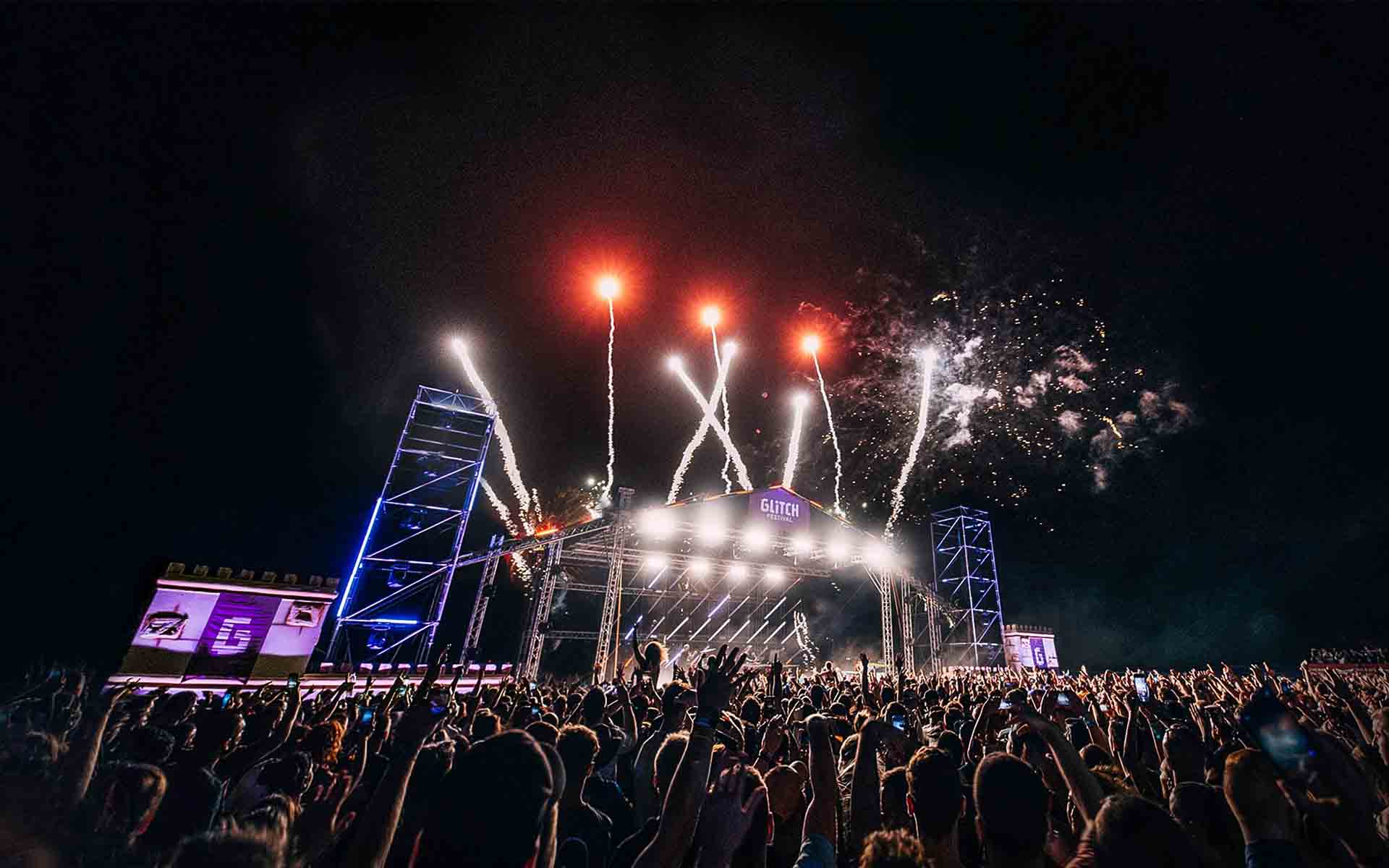 The Glitch Festival is Malta's unmissable house and techno genre experience. Hosted at the Gianpula Village on the outskirts between Rabat and Siggiewi. With chaotic boat parties, rooftop pool parties, after-party and any of the Glitch Club Series night organized at Gianpula, showcasing international royalty such as Carl Cox, Bicep, Ben Klock and may others that will make your house and techno experience an unforgettable one.
It is a highly anticipated event where electronic music enthusiasts from many different countries gather in Malta during the peak summer hot month to celebrate, not missing the sunshine and
Details About Glitch Festival malta
When: Saturday 14th to Monday 16th August 2021
Where: Gianpula Village, Rabat
Genre: Electronic, House and Techno
Book your tickets for 2021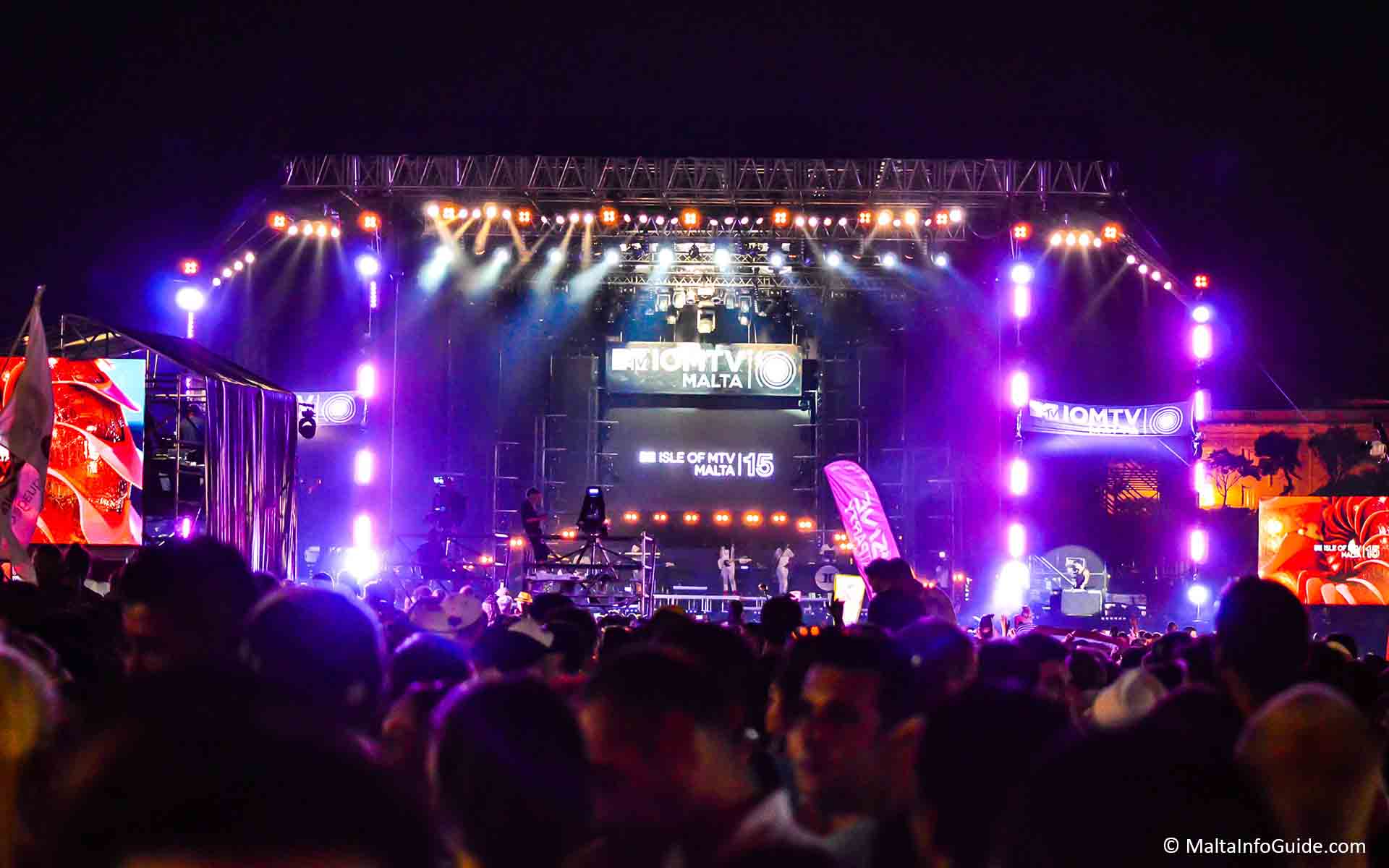 The Isle of MTV a great hit for the Maltese islands since 2007 has brough international renowned music icons performing on the great stage set up at the Granaries massive square at Floriana. Great crowds have visited Malta and with locals have always packed the venue to the full.
Due to its success the Malta Music Week have been established with several parties across several club venues on the island to keep on entertaining the local visiting crowds with further exposure of several international artists.
isle of MTV details
When: Sunday 11th to Monday 12th July 2021
Where: Fosos, Floriana
Book your tickets for 2021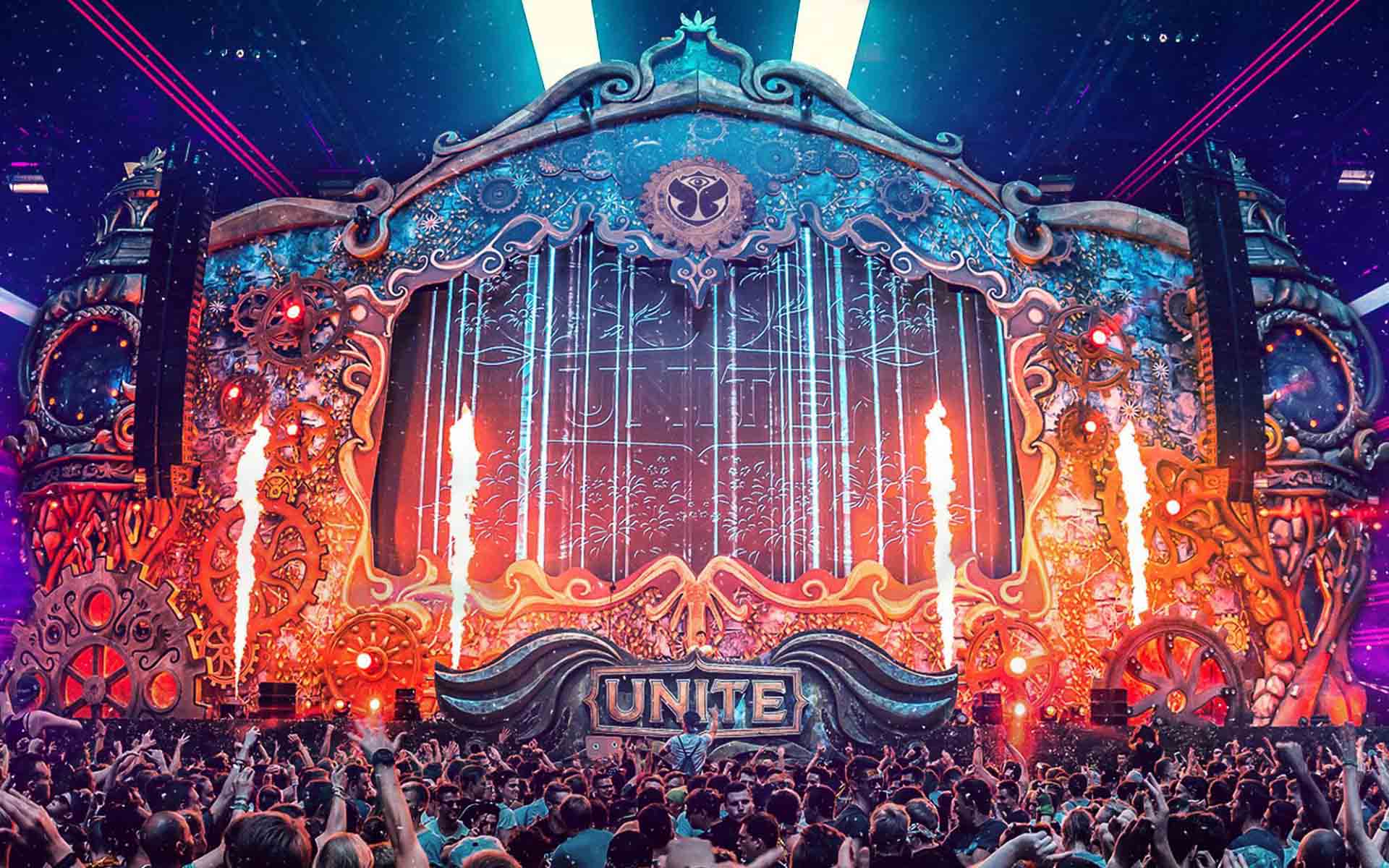 Tomorrowland has been staged in Malta for the first time in 2018 with great success and is returning again with a great electronic dance music festival at the Sports Grounds Marsa
It all started in 2005 in the town of Boom Belgium, it is considered one the greatest festivals, an astronomical event which is one of the most loved brands all over the world. A great celebration of international DJ's line up the event with live satellite connection from the actual Belgian stage making the event a formidable festival to attend.
Tomorrowland Festival will be extending to two weekends, covering both the 16-18 & 23-25 of July 2021.

tomorrowland malta details
When: To be announced
Where: Marsa Sports Ground
Book your tickets for 2021
Popular London promoters ABODE are back again in Gozo on the captivating splendid island with wonderful landscapes blends itself perfectly with the rhythms. Great sunshine days, splendid beaches with blue Mediterranean clean Sea, wild boat parties, exclusive night-time locations all sound tracked by ABODE's perfectly curated sound.
Gozo and ABODE will bless you with their best treat of this island's tranquillity, striking landscapes and rugged terrain.
Abode on the Rock details
When: Thursday 17th to Monday 21st June 2021
Where: Gozo sister island of Malta
Genre: Electronic & House
Book your tickets for 2021
Coming to Malta this August the ultimate summer party Escape to the Island. Three days and nights partying under the hot summer sun and mild nights. Coming over for their debut some of the most influential and leading voices in modern British music.
Coming over from Britian influential and leading modern voices for their debut to bring to a success the ultimate summer party to Malta an ever first experience on this island.
Escape to the island Malta details
When: To Be Announced
Where: MFCC Ta' Qali (Next To the National Stadium)
Genre: Grime, Hip Hop & Urban
Age: 17 over
Book your tickets for 2021
The latest outpost of global dance, a brand-new electronic music festival is landing on the Mediterranean island of Malta. The latest frontier of the world dance music brand BPM will feature an array of underground house and techno DJ's.
Uno Malta is the ideal location for this festival, it is the home of the island's nightlife and an excellent summer weather making the event perfect not to be missed. The music brand BPM stands for Bartenders, Promoters, Musicians.
BPM festival details
When: To Be Announced
Where: Uno Malta
Genre: Underground house and techno
Book your tickets for 2021
Back In The Future is coming to Malta for the first time. The best underground culture bringing the best of old school, garage, grime, drum and bass, jungle, reggae and more for this incredible weekend. Chase & Status (Jungle DJ set), DJ EZ, Wiley will be heading the rest of the DJ's.
Both venues Gianpula Village and Uno Malta are top locations in Malta and in the Mediterranean for their high quality main stages, sound systems and several spaces withing their premises to chill and have the best of fun.
Back.In the future Festival details
When: To Be Announced
Where: Gianula Village & Uno Malta (view Map)
Genre: Chase & Status (Jungle DJ set), DJ EZ, Wiley
Book your tickets for 2021
Join us in Malta for the Rhythm + Waves a brand new music festival for three days and nights for a continuous bass music. The biggest and best of Andy C, Chase & Status and Wilkinson will be alongside the baseline culture.
Non-stop party energy with best artists and coming over passionate fans will pack the grounds under the gorgeous Maltese sunshine for an unforgettable experience.
Rhythm + Waves malta details
When: To Be Announced
Where: Gianpula Village, Rabat
Genre: Drum and Bass | Electronic
Book your tickets for 2021                   
The Full Moon Med Fest is a party brand touring the Mediterranean countries and also Malta. It is inspired by Thailand's Full Moon parties where it is not just watching a DJ's performance and dancing to the tune.
It is an immersive way of being part of this new stylish of extravagance. A host of local and international musicians takes you to an outrageous exotic journey with atmosphere, colours under the moonlight binging together a blends a new style of festival.
Full Moon Med Fest details
When: To Be Announced
Where: 1926 Beach Club, Sliema
Genre: Electronic
Book your tickets for 2021
Europe's smallest reggae One Drop Festival tagged as Europe's smallest reggae festival is coming back to Malta with a fun friendly intimate party. Three days of reggae fusions at the Marrakech Club at Gianpula Village a sophisticated open air night club in a jungle setting ambient.
Local and international names come to the stage to entertain the reggae lovers with performances line-up of reggae of genres with dub, ska and dancehall and all that surrounds the raggae genre.
One Drop Festival details
When: To be announced
Where: Marrakech Westin Dragonara Hotel & Rabat
Genre: Reggae & Ska
Tickets: 2021 Book your tickets
An escape to the Sunscape Festival in the mystical island of Gozo. Tranquillity and amazing Ramla Bay. Is the place to party. Great sunshine, colours and enchanting connections through gatherings partying music and performances.
International and local DJs and musicians meet up here on different stages and other organized exclusive areas where people can meet together mixing up with many other from different countries and spheres, explore, self-expressing in music, art, lifestyle, a variety of activities that makes your Gozo happening an unforgettable one to come back again.
Details About Sunscape Festival
When: To Be Announced
Where: Gozo 
Book your tickets for 2021
need to book a hotel for your malta visit?
Using Booking.com, enter your travel dates and number of occupants then rates will be available for hotels and apartment during your visit in Malta 
See Malta Hotels on Booking.com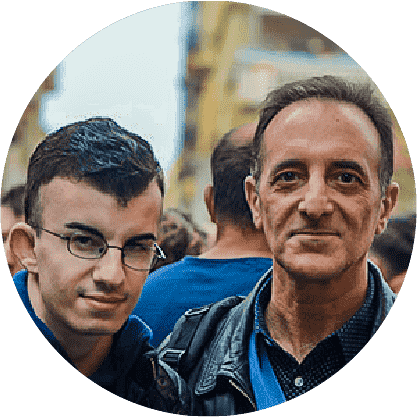 By Albert and Benjamin Magro