sicily to malta ferry
the only boat travelling from malta to sicily
The Sicily to Malta ferry does trips to both Sicily and Malta. If you are going on a day trip or travelling by car, then you definitely have to catch a ferry. A flight daily is also available by a number of airlines from Malta International Airport.
In this page we will give you an insight on how to reach by boat from Malta to Sicily and back. All the information mentioned in this page are relevant for travellers travelling to Malta from Sicily and to Sicily from Malta.
What You Need to Know About the sicily to malta ferry

Disclaimer: On our website you will find affiliate links from which we make a small commission.
Virtu Ferries Service
Ferry to Sicily from malta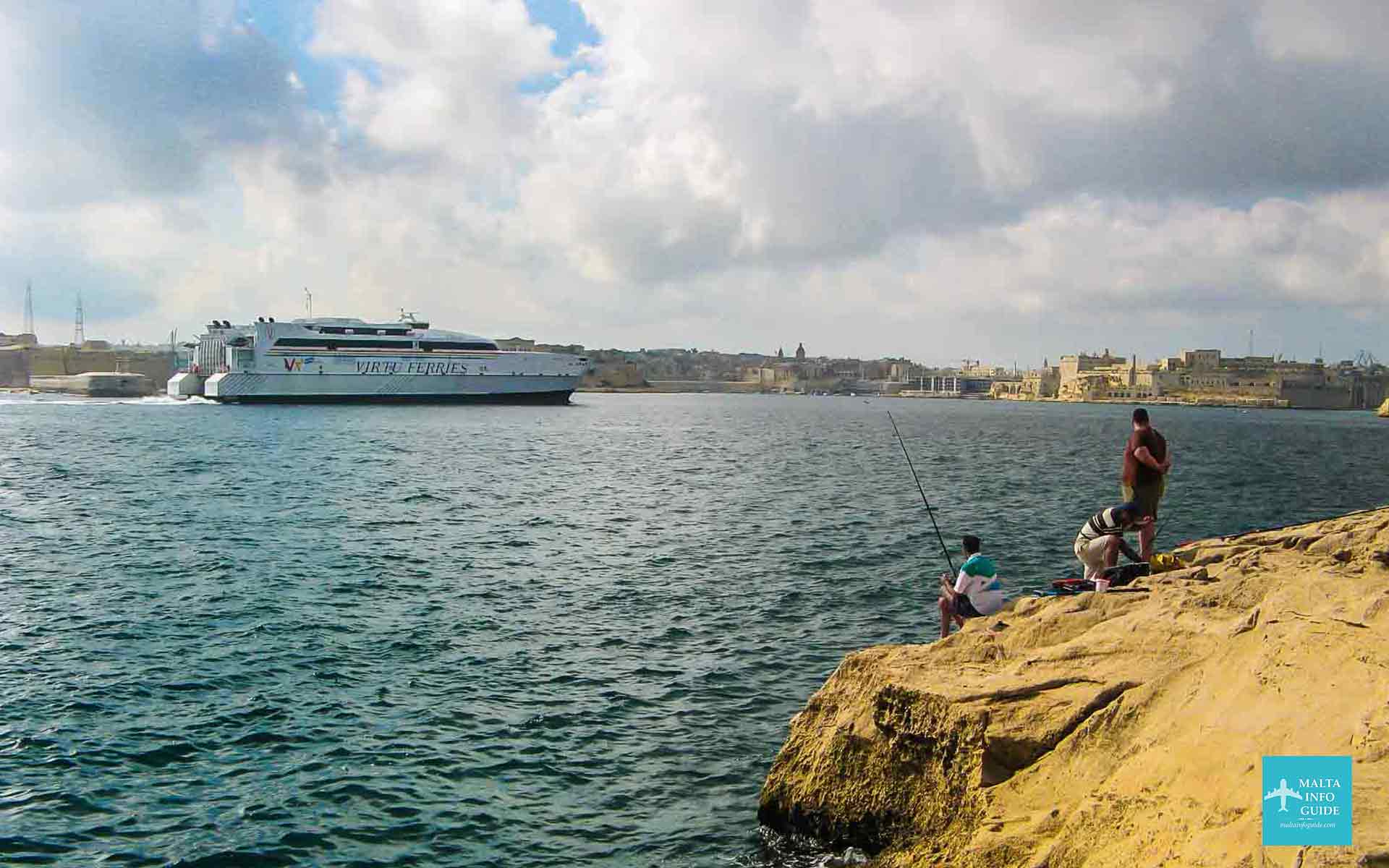 Book Your Ferry to Malta from Sicily Tickets
Virtu Ferries is one of the main companies that offers a ferry from Malta to Pozzallo and vice versa.
How long does it take to cross to each island?
Each trip is approximately 1 hour and 45 minutes.
What is the schedule of the Sicily to Malta ferry?
There are 16 trips weekly to and from Sicily and Malta. For the exact ferry departure timings you could check them by checking their availability.
purchase virtu ferries tickets
Using Direct Ferries you can purchase your tickets to and from Sicily or Malta. You can use their quick and easy search engine to find and book your ferry.
All tickets are purchased on a secure and user-friendly website.
catania to malta ferry
There is no direct ferry that goes to Catania from Malta, but you still take the ferry from Malta to Pozzallo then take a bus to Catania. Since there is a bus trip involved, the duration of the whole journey will take around 4 hours 15 minutes.
Do not worry about purchasing a ticket for a bus when arriving in Pozzallo, because using Direct Ferries you pay one price which includes the bus fare. It is a time saver method.
Note: Do not book the ferry to or from Catania if you are travelling with your own personal vehicle as you will not need the bus fare. In this case book the ferry to or from Pozzallo which is found above.
All tickets are purchased on a secure and user-friendly website.
Virtu Ferries - Sicily to Malta ferry ports
malta port: virtu ferries terminal valletta
Virtu Ferries Terminal is located in Marsa around a kilometre from Valletta waterfront.
Address: Virtu Passenger Terminal, Xatt L-Ghassara Tal-Gheneb Marsa, MRS 1917 Malta

how to get to virtu ferries terminal
There is a bus stop near the terminal called 'Hatab'.
Route 130 - 

The circular route leaves from Valletta bus terminal.
Those arriving from other parts of the island can take the bus from their villages to Valletta and then take the 130 directly to the terminal.
You can opt to take a taxi to the terminal which in our opinion is the best solution since ferries depart early in the morning.
You can either drive down to Valletta and follow the signs to the port or enter 'Virtu Ferries Passenger Terminal' on your GPS.
sicily port: porto di pozzallo, sicily
Porto Di Pozzallo is the largest of the Free municipal consortium of Ragusa in Sicily.
Daily catamaran connections connect the island to Malta. Catania is about 120 kilometers away from Pozzallo.
Address: Via, 97016 Pozzallo Ragusa, Italy
how to get to porto di pozzallo
There are no public transport buses that come to Pozzallo port.
The best way to come is by taxi unless you are coming with your personal vehicle.
Frequently Asked Questions
Travelling From Sicily to Malta
Yes there is a direct ferry that departs from the terminal in Valletta to the terminal in Pozzallo. Book your place now with Direct Ferries.
The trip takes around 1 hour and 45 minutes each way.
The distance is around 127 kilometers (78.9 miles).
The cost of a individual person depends if you are travelling with or without a vehicle. Travelling with a vehicle will be more pricy.
Head over to Direct Ferries, enter your trip details and click search. Choose the relevant ferry time and book.
When you aren't bringing your car, we would recommend you come by plane, as the flight only takes 20 minutes, as opposed to the ferry which takes between 1 hour 30 minutes and 3 hours.
Yes, there are a few day trips that visit Sicily from Malta.
It is best to have all your identification with you when traveling by ferry, which includes an I.D. card as well as a passport. Be sure your documents are valid until you return back home.
We have a dedicated guide to this question. Check out how to get the ferry from Gozo to Sicily.
Yes, your pet can embark on the ferry with you but you must register it while booking your tickets. While booking you will see a field to enter the number of pets you will be taking with you.

You are responsible for their safety and ensuring that your pet has all the require documentation to board and that you are covered by the Pet Travel Scheme (PETS).
About Malta and Sicily
The distance of Malta to Sicily is only 93 kilometers. Many locals tend to go to Sicily on weekend breaks or for road trips on the island with their own car. Sicily is perfect for a one day trip by taking a tour and visiting some of their towns and villages.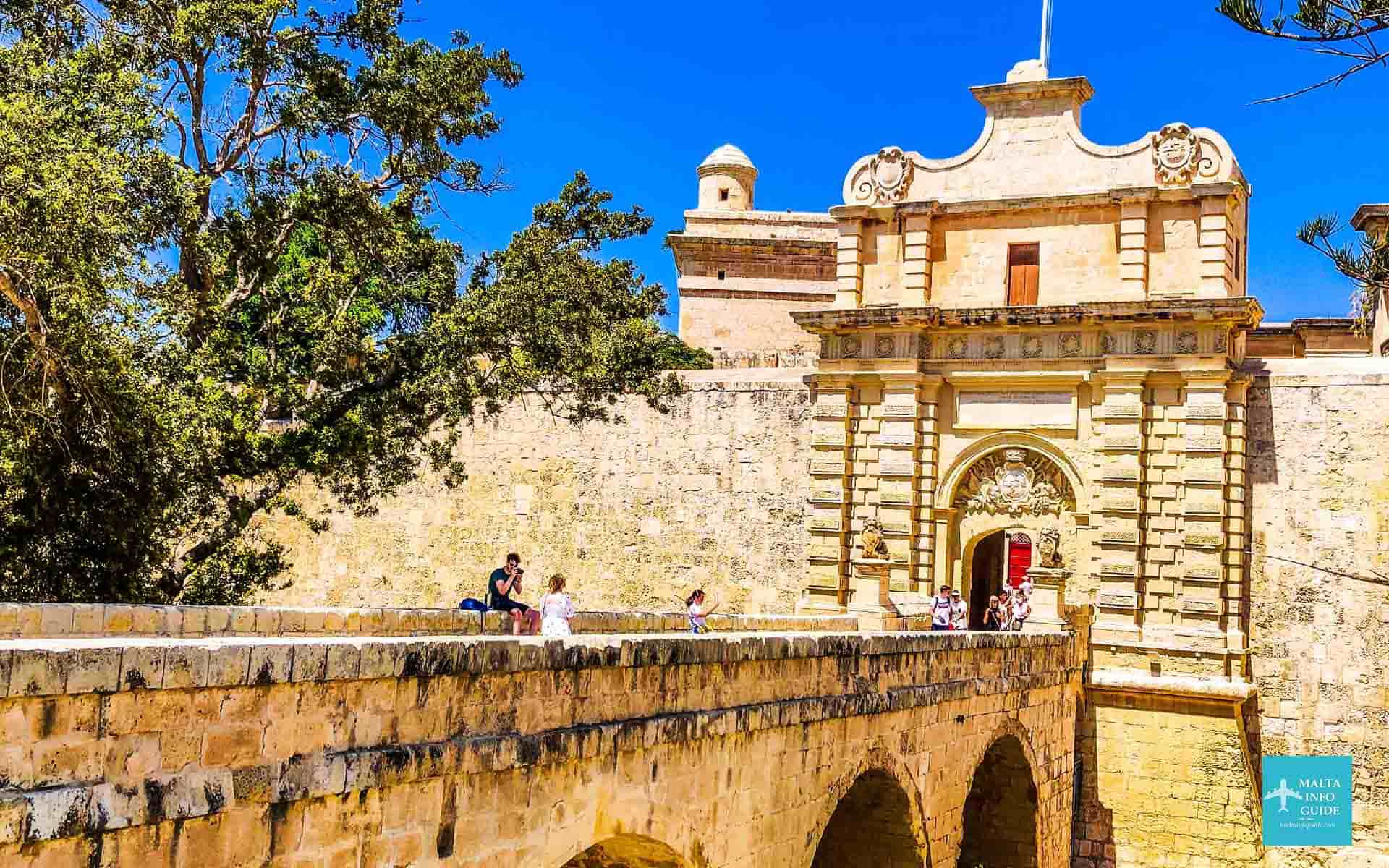 The Silent City of Mdina
The island of Malta
Malta is an open-air museum with amazing heritage that goes back over 5000 years. Since our island has been through so much change, you can witness that change in your very own eyes. You can visit very old cities, Valletta and Mdina, new and more developed places like Sliema and St. Julian's and also seaside villages such as Marsaxlokk, Xlendi, Marsalforn and more. This is just the tip of the iceberg.
The island of sicily
Surrounded by the beautiful Mediterranean sea is the island of Sicily, Italy's biggest island. This island brings some astonishing history, ancient ruins and archaeological sites. As you go through and wander the island you will witness extremely beautiful beaches and charming villages and towns.
Ponte Ferries Service
Travelling From Sicily to Malta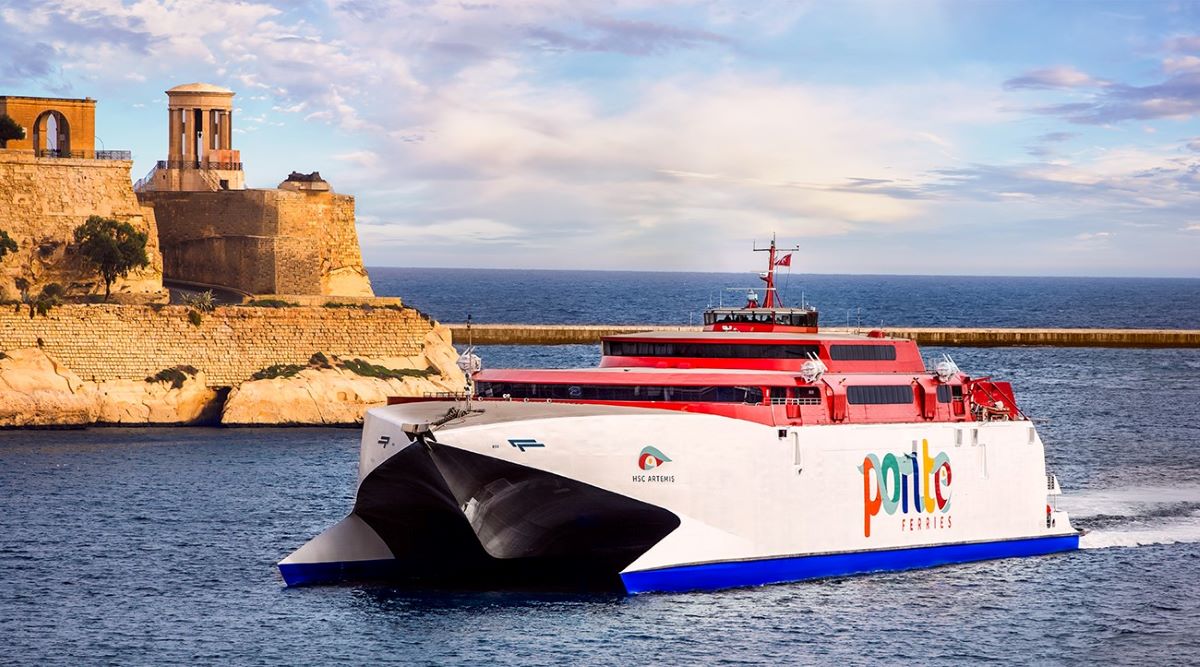 Sicily to Malta Ferry - Ponte Ferries
Currently Ponte Ferries have halted their services for a while. You can still book via the Virtu Ferries above.
Ponte ferries is another company that provides fast service trips to Sicily and Malta. This ferry does services between Valletta Cruise Port, Malta and Port of Augusta, Sicily. The trip takes around 3 hours each way.
ponte ferries schedule
You can check the schedule to see when the ferries depart. For any further information, it is recommended that you visit the Facebook page.
malta port: Valletta cruise port, Malta
Valletta Cruise Port is located just outside Valletta, close to the Valletta Waterfront, and only a few minutes' walk from the Upper Barrakka Lift.
You can take the lift up the upper Barrakka Gardens, which are within Valletta's perimeter, from where you can walk to any part of the capital.
Address: Vault 1, Upper Floor, Pinto Wharf, Valletta Waterfront, Floriana FRN 1913, Malta
how to get to valletta cruise port
The bus stop closest to the terminal is called 'Waterfront'.
Route 130 -

The circular route leaves from Valletta bus terminal.
You can take the bus from your village to Valletta then take the 130 directly to the terminal if you are coming from another part of the island.
You can always take a taxi which will stop you in front of the terminal.
To come here by car, enter 'Valletta Cruise Port' on your GPS or head down to Valletta and follow the signs to the port.
sicily port: Porto di Augusta, sicily
Porto Di August is one of the main harbours in Italy, located on the eastern coast of the island of Sicily. Catania is about 45 kilometers away.
Address: 96011 Augusta, Province of Syracuse, Italy
how to get to porto di augusta
There is no public transport near the port, so it is best if you take a taxi.
If you do take public transport, it will stop you in the town of Augusta where you will still have to take a taxi to the port.
Vedi la versione italiana del traghetto dalla Sicilia a Malta qui.

book your ferry from malta to sicily

want to rent a car in malta?
We have used Discover Cars every time we rented a car. We highly recommend them due to their good service and good prices.
Get The Best Rates On Your Car Rental Now!
need to book a hotel for your malta visit?
Using Booking.com, enter your travel dates and number of occupants then rates will be available for hotels and apartments during your visit to Malta 
Book Your Hotel In Malta on Booking.com for the Best Rates!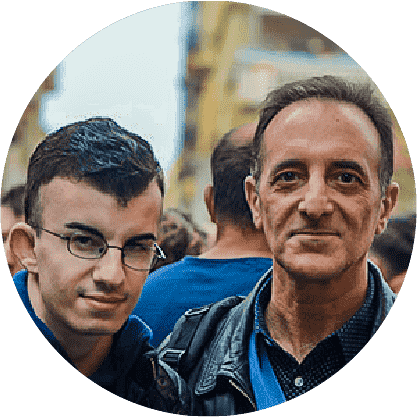 By Albert and Benjamin Magro