Ferry From Gozo to Sicily
ferry from gozo to sicily
A Simple Guide To Get To Sicily From Gozo
There is no direct ferry from Gozo to Sicily, but there are other alternatives for crossing from one island to the next.

As there is no direct ferry from Gozo to Sicily, you must first cross from Gozo to Malta via the ferry, then travel to the Virtu Ferries or Ponte Ferries Terminals in Grand Harbour, which are very close to one another.
The purpose of this page is to provide information to people who do not live on the Maltese islands on how to travel between the islands.
Table of contents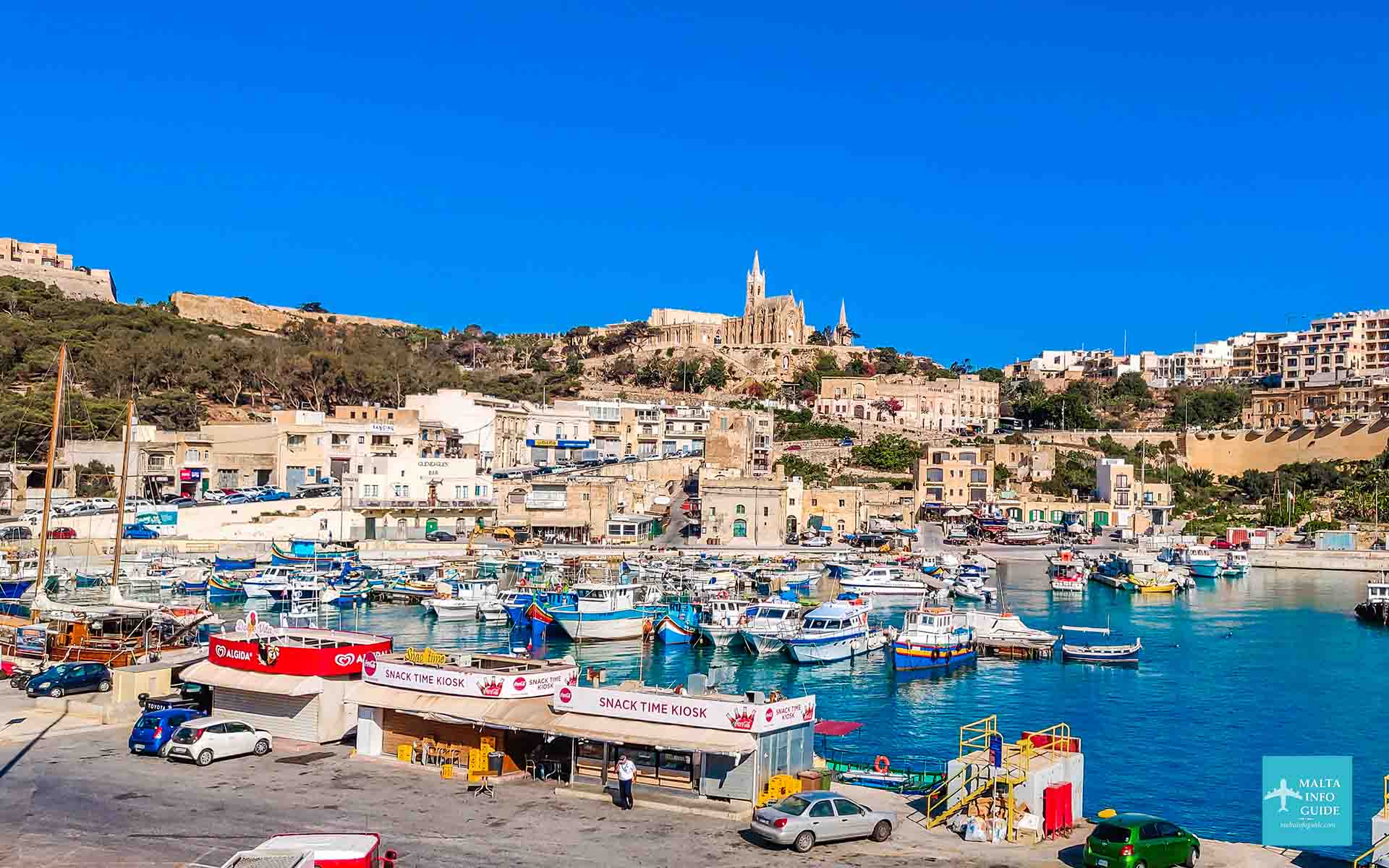 Mgarr Harbour Gozo
Disclaimer: On our website, you will find affiliate links from which we receive a small commission.
In addition to that, there are several ways to travel from Gozo to Malta. You can either travel via the Gozo Channel to Cirkewwa or via Gozo Fast Ferry to Valletta.

You should keep in mind that Virtu Ferries and Ponte Ferries operate two different ferries that travel from Sicily to Malta and vice-versa.
The following is an in-depth explanation of how to travel to Sicily from Gozo via two different Gozo Ferries. The Google map with all directions can be of great help in understanding where all the locations are.
The Ferry From Gozo To Sicily Via The Gozo Channel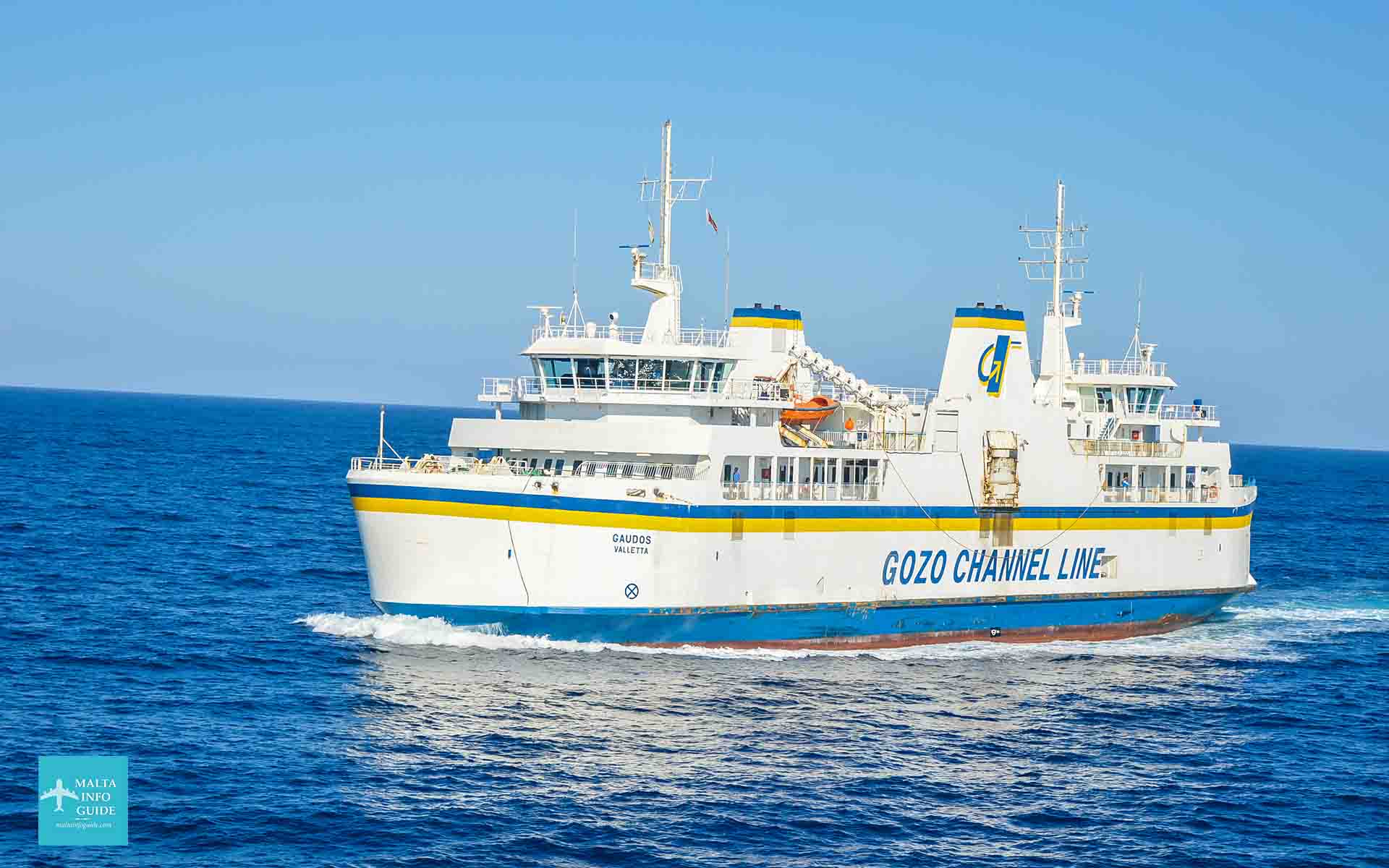 Gozo Channel Line
If you are travelling from Gozo to Sicily by car, then you must get the Gozo Channel, as it is the only ferry from Gozo that allows vehicles to board.

The boat leaves from Mgarr in Gozo and berths in Malta's Cirkewwa ferry terminal.
Once you arrive in Malta by ferry, you must drive to the Virtu Ferries or Ponte Ferries Terminal.
In case you don't have a car, you can take a taxi or the bus. Our recommendation is to take a taxi if you have lots of luggage to carry.
The direct bus routes from Cirkewwa to Valletta are 41, 42. These two routes go straight to Valletta Bus Terminus. 
Upon arrival at Virtu ferries or Ponte Ferries terminals, you'll board a Catamaran and head to Sicily.
Book Your Malta To Sicily Ferry Now
Planning to travel to Sicily or Malta by car? Use Direct Ferries to book your ferry tickets now.
Things you should know about taking this route
Below is an overview of the trip from Gozo to Sicily via the Gozo Channel on Google Maps. There is a marker on each terminal, each island, and we also mark the route.
Getting To Sicily From Gozo Via The Gozo Fast Ferry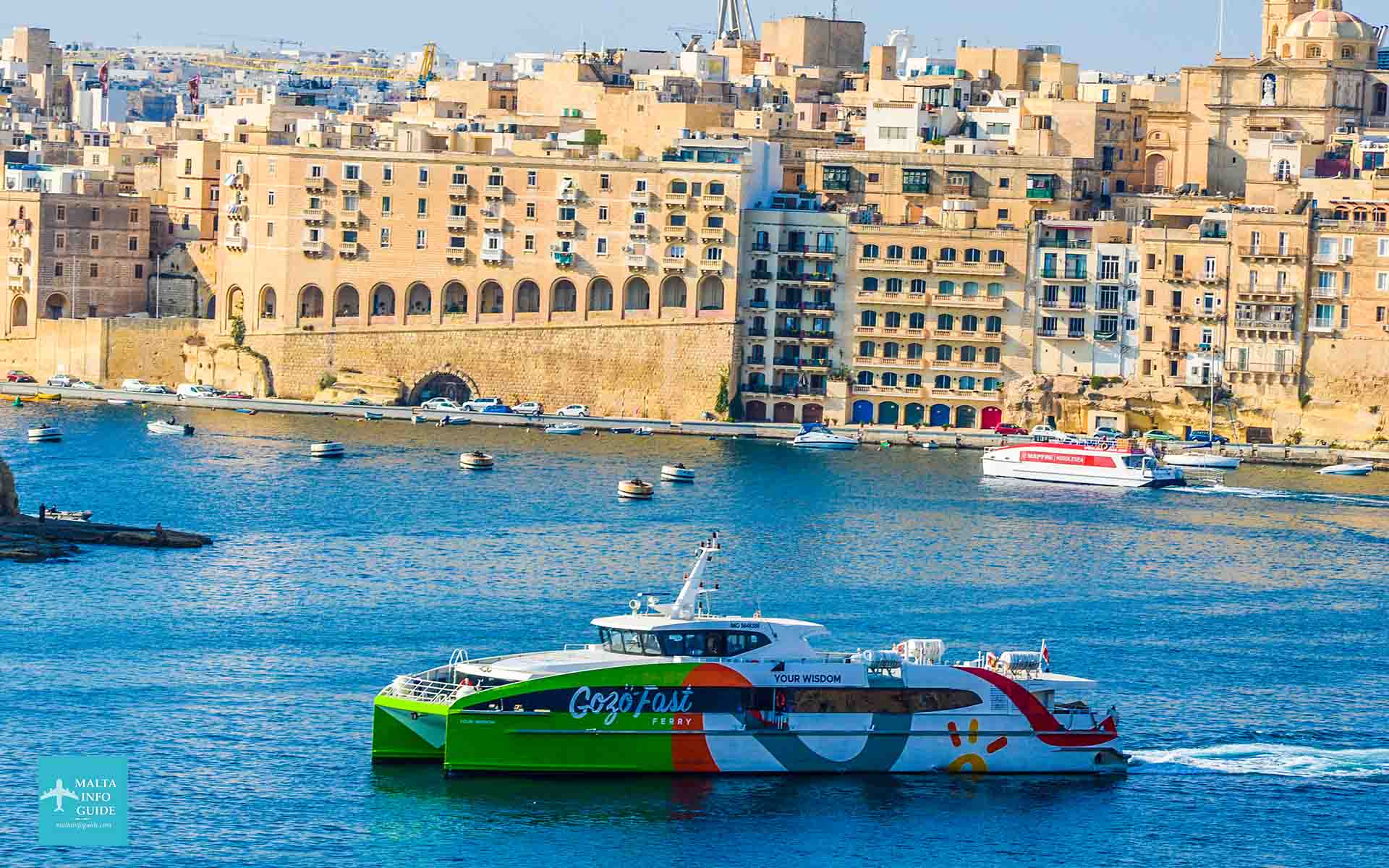 Gozo Fast Ferry
If you are travelling light and without a vehicle, we highly recommend you catch the Gozo Fast Ferry as it takes you directly to Valletta, just under 2km away from both the Virtu and Ponte Ferries Terminal.
The Fast Ferry in Mgarr Harbour is directly adjacent to the Gozo Channel in Gozo. Valletta can be reached by ferry in 45 minutes.
Once you dock at the Fast Ferry terminal in Malta, you can either walk (25 min) or get a taxi to the Virtu or Ponte Ferries terminal.
If you take the bus, you will end up going to the terminus where you have to wait until it leaves again since it is a circular bus. There is only one bus that passes in front of both terminals, number 130.
Once you get to the Terminal, hop onto the Catamaran and away you go to Sicily.
Click here to book your fast ferry tickets.
Things You Should Know About Taking This Route
On the Google Maps below is a view of the Gozo Fast Ferry trip from Gozo to Sicily. To reach the Virtu or Ponte Ferries, we mark all the ferry terminals in Malta, Gozo and Sicily.
Tours That Go To Sicily from Malta
A day trip from Malta to Sicily is a great way to spend one day and if you are interested in traveling with a tour, you have three options to choose from.
The four tours include: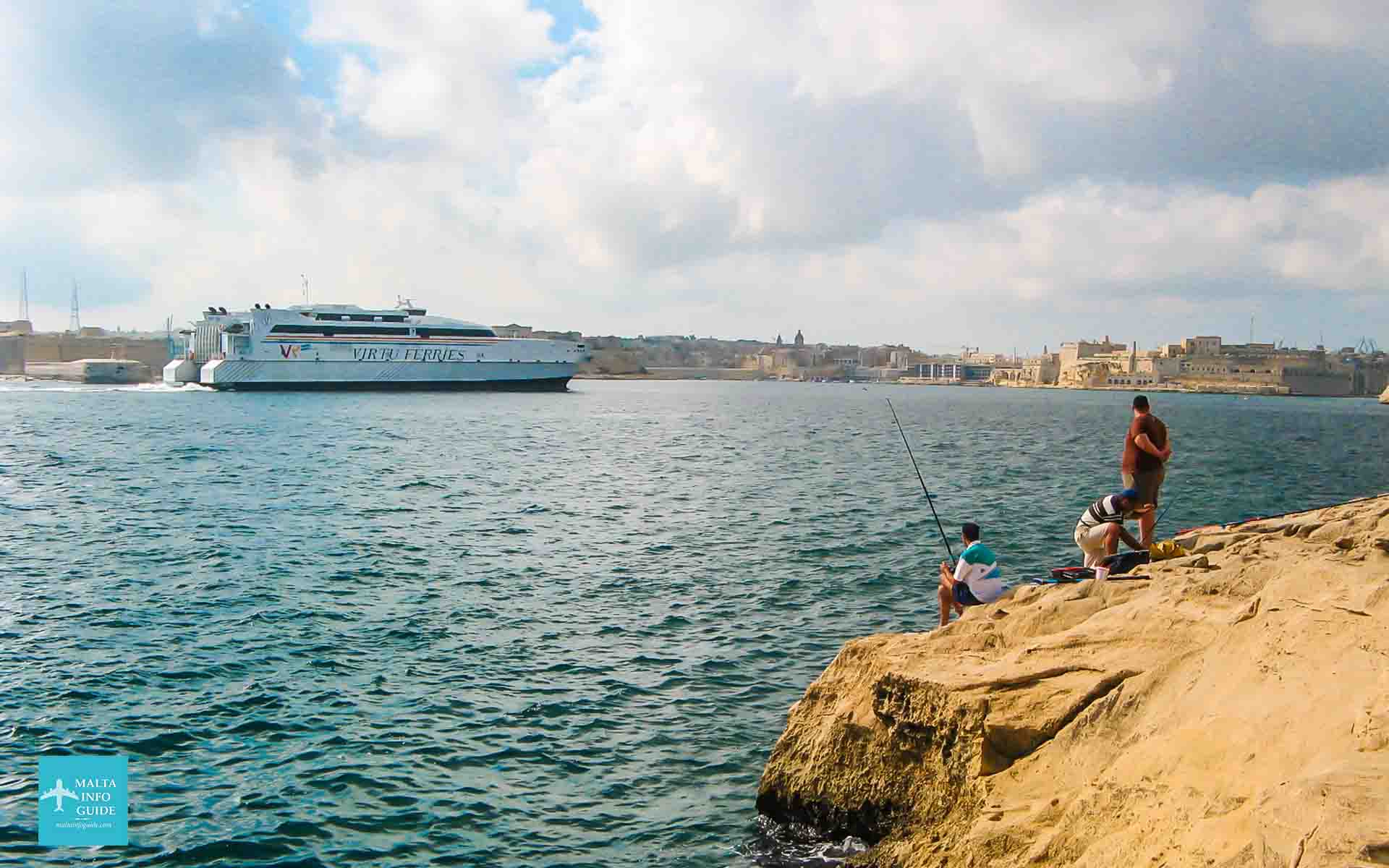 Malta from Sicily Catamaran
want to rent a car in malta?
We have used Discover Cars every time we rented a car. We highly recommend them due to their good service and good prices.
Get The Best Rates On Your Car Rental Now!
need to book a hotel for your malta visit?
Using Booking.com, enter your travel dates and number of occupants then rates will be available for hotels and apartments during your visit to Malta 
Book Your Hotel In Malta on Booking.com for the Best Rates!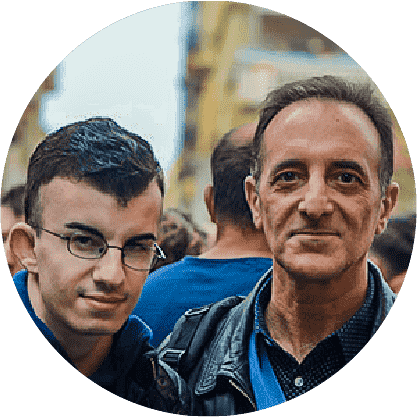 By Albert and Benjamin Magro