the Hilton hotel malta
The Hilton Is One Of A Kind The Best In Malta
The Hilton Hotel Malta is one of the top luxury five-star hotels on the island. Ideally located in the most part of the highly distinguished Portomaso development at St. Julian's incorporating numerous high luxury standard apartments.
The Hilton brand is named as the world's most valuable hotel group. It has been the benchmark of hotel accommodation on the island since it opened its doors in 1967.
Check Hilton Hotel Malta rates on Booking.com
Style and Character
The luxury interior, high ceilings of the spacious lobby, modern stylish chandeliers and comfortable ambient. Large windows across the lounge lead onto the large pool area facing the open sea. All the hotel interiors were designed to give the maximum comfort and enjoyable stay for all its visitors.
Most rooms offer a splendid open view of the Mediterranean Sea or Yacht Marina. All 413 rooms have a Mediterranean interior decoration with either a balcony or terrace.
It represents a unique design, luxury, enjoyment and the warmth that the Hilton brand is renowned to offer.
Review - "We did not regret booking this hotel with a bit more in the rates as you get more than you pay. It was definitely one of the best my wife and I have stayed in from the many we have travelled around."  - 5 Star Review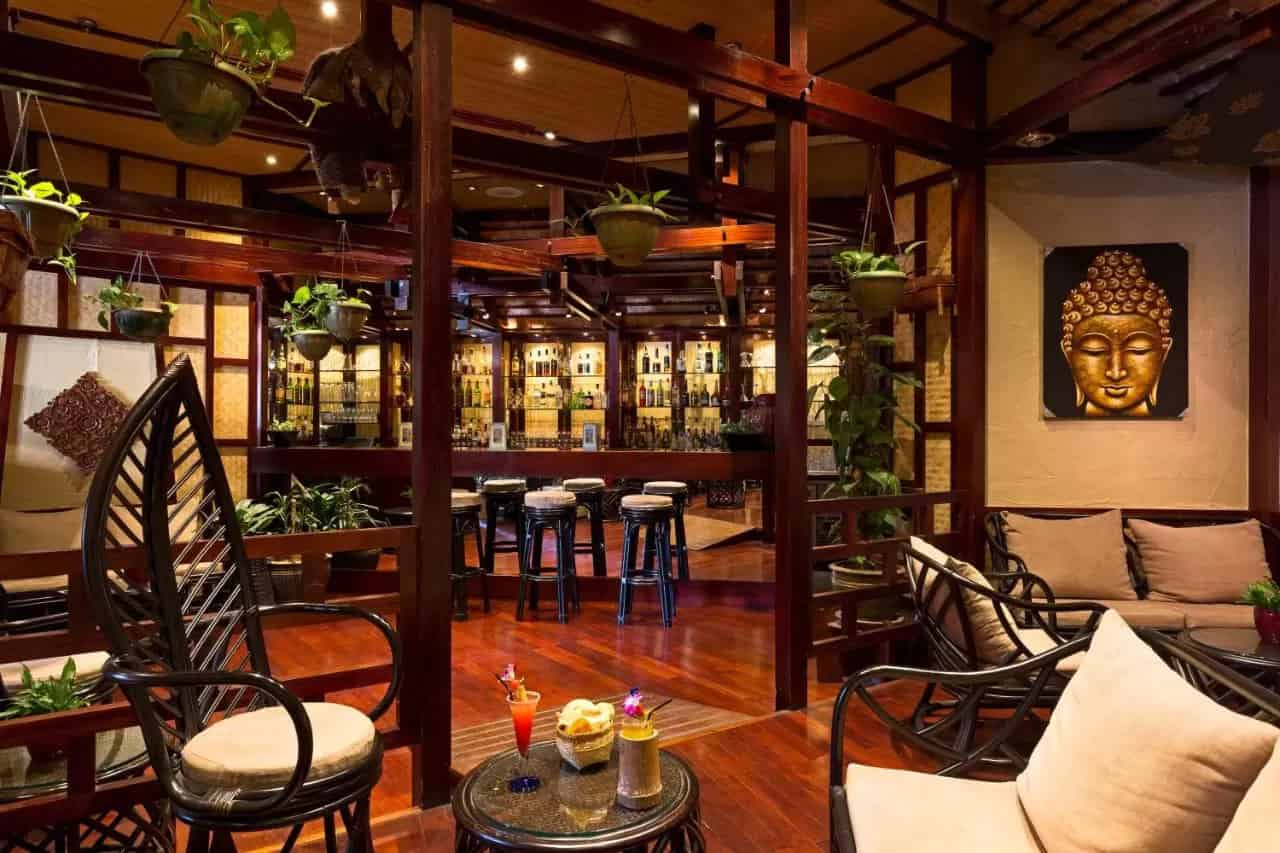 Check Hilton Hotel rates on Booking.com
The Location
The Hilton hotel Malta is a few steps away from Malta's nightlife. Located at St. Julian's within the Portomaso complex which is an elegant and modern large estate of expensive private apartments and yacht marina. Within the complex you find a casino, nightclub on the 22nd floor, restaurants and shops.
Several entertainment establishments are located just outside the complex. Around Paceville one can find cinemas, a bowling alley, Laser Tag, shopping complex, pubs and bars.
The location of the hotel is very close to the main road that connects directly to the airport and to the north and south of the island. The capital city Valletta is just 7.5 kilometers (4.6 miles) away.
Hilton Hotel Malta Address: Vjal Portomaso, St Julian's STJ 4012

Rooms With Luxury Living at its finest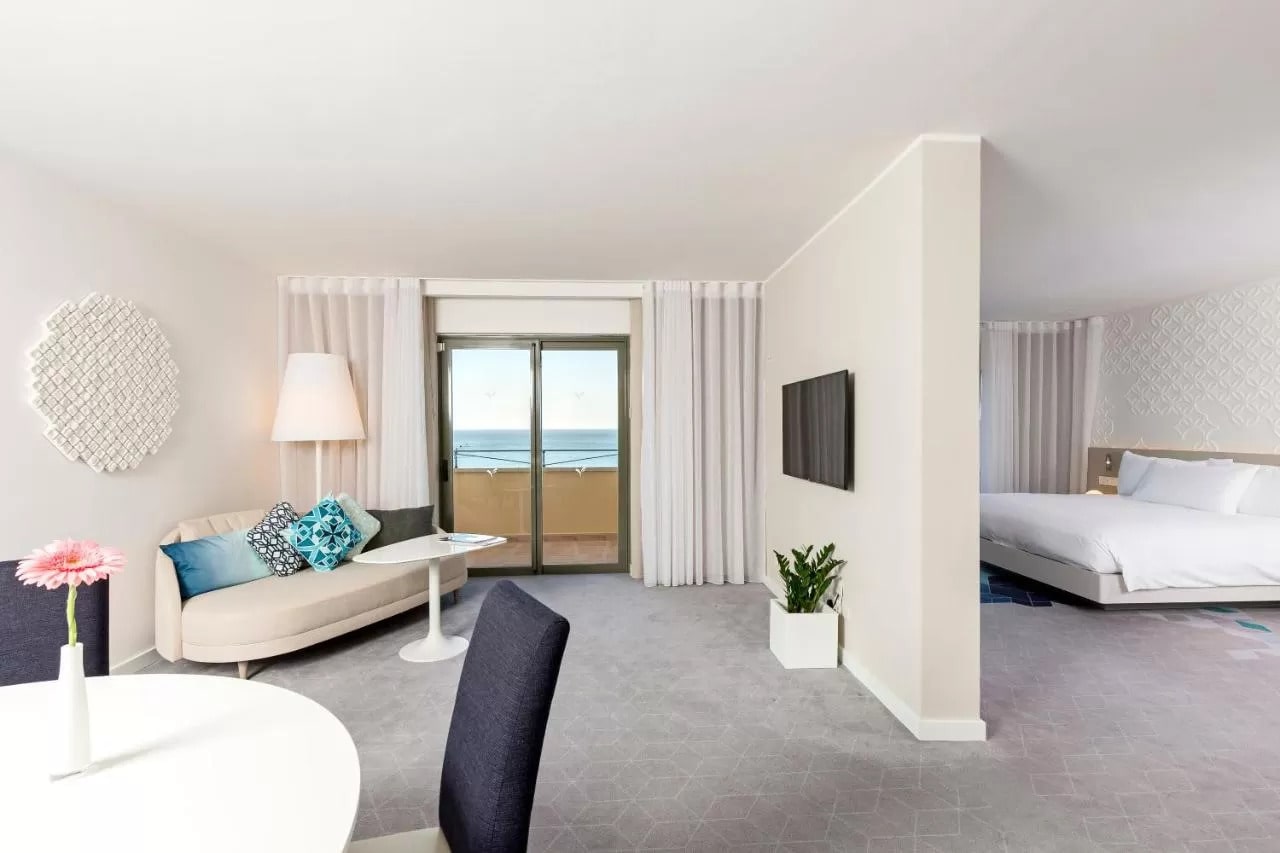 Check rates and reviews of Booking.com
The hotel offers a selection of guest-rooms, suites and executive rooms most of which have a private balcony or terrace either with a spectacular view of the Mediterranean Sea or the yacht marina within the Portomaso complex. They are all designed with comfort and convenience to provide an adequate atmosphere to unwind or if on a business trip where you require time for yourself to work.
Hilton Hotel Malta

Malta Info Guide Rating - Superb Plus
some of the hotel standards
- Check In: 3 PM onwards
- Check Out: Until noon
- 5 Languages Spoken
- 3 Swimming Pools
- Free Wifi
- Free Parking

- Meetings & Events
- Current Health Regulations
- Facilities for Disabled
- Credit Cards Accepted
- 24/7 Front Desk

You can choose and read from a selection of different rooms where you can find them here and what is right for you. 
This distinguished hotel offers its visitors the best in accommodation and the high standard of service that has been its priority since the beginning. 
The Guest Rooms
All Guest rooms are equipped with minibar, LED television with cable channels, a safety deposit box, air conditioning, wired and wireless internet and telephone. The guest rooms are enhanced with an ensuite private bathroom with shower feature rainfall showerheads, hairdryer, bathrobes, slippers and designer toiletries. Some have added features like a round bath or a bath facing the sea.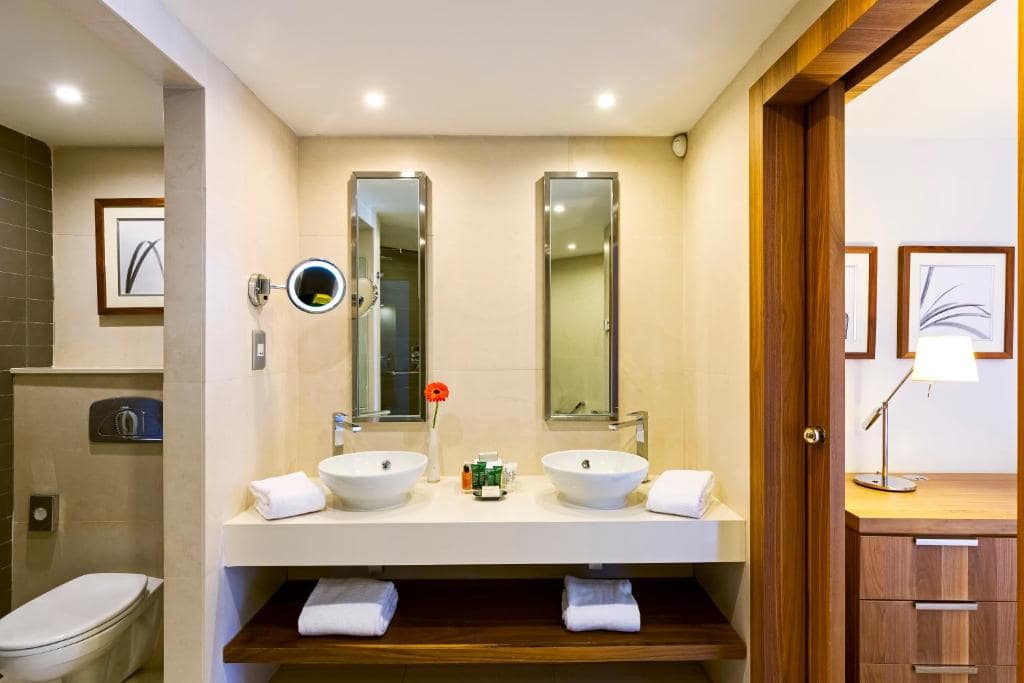 Check Hilton Hotel Malta rates on Booking.com
The Hotel Suites
The Suites are spacious wonderfully designed with large window, relax in style and comfort in a separate living room. You will be serbed complimentary breakfast including free access to the Executive Lounge access depending on your type of booking.
Available with wireless internet, TV from the comfort of your sofa, enjoy the spacious terrace enjoying direct sunlight. The hotel's in-room dining menu service where you can enjoy a three-course meal.
The Executive Rooms
The Executive Rooms are spacious and elegant. Enjoy the privacy and luxury of the Executive Lounge with complimentary breakfast and refreshments. Rooms feature a desk to catch up with your work.

Take your night's sleep in the Hilton Serenity bed with great extended sea views. Comfortable sofas, free wireless internet, In the evening you can dine from the hotels in-room dining menu offering you a variety of choices.

Review - "We spent 4 nights with a group. Check in was prompt and efficient, our room was perfectly clean, spacious and well equipped and lacked for nothing. Bathroom towels and robes were thick and effective. We slept well on the very comfortable bed" - 5 Star Review
Facilities Offered By The Hilton Hotel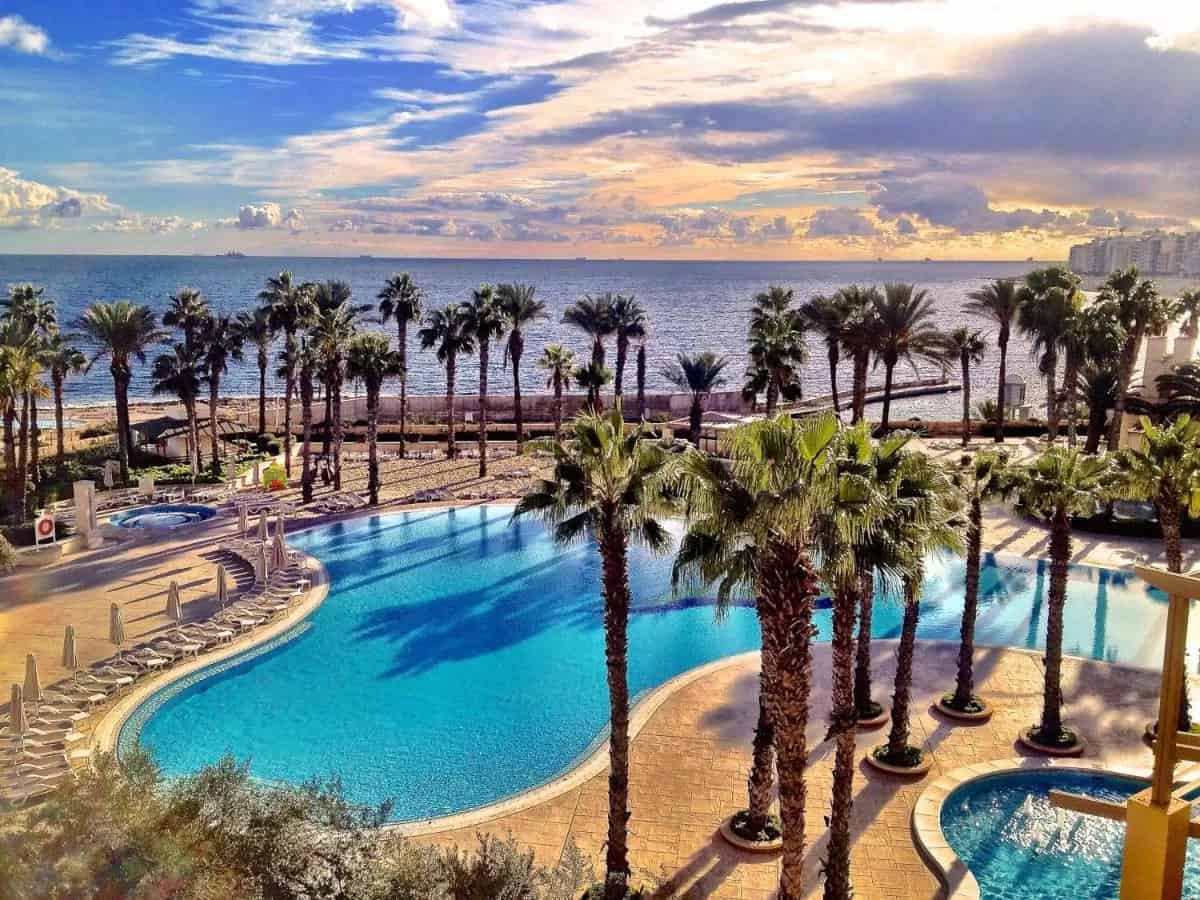 Check hotel rates on Booking.com
The hotel is equipped with extensive amenities for your convenience as a guest during your stay, if you do not wish to fetch any services outside the Hilton.
The bedrooms have all been recently completely refurbished with tiled floors. An entire new look to all the furniture and ornaments including modernised bathrooms, and the most important of all a comfortable bed for a good nights' sleep.

Whether you are a family or a couple, or on a business trip coupled with an international conference the hotel offers its best services without ease. All amenities were developed for the convenience of the guest in order to give the best satisfaction possible.
The indoor pool completed with a full-service spa, body treatments and massages. The health club one of the best on the islands which also includes indoor squash courts and outdoor tennis court.

From the outdoor expansive pools to the artificial sandy beach. The summer beach club which is along the natural rocky sea overlooking the Mediterranean shore, offers Mediterranean cuisine style and seafood.
Restaurants and Bars On Site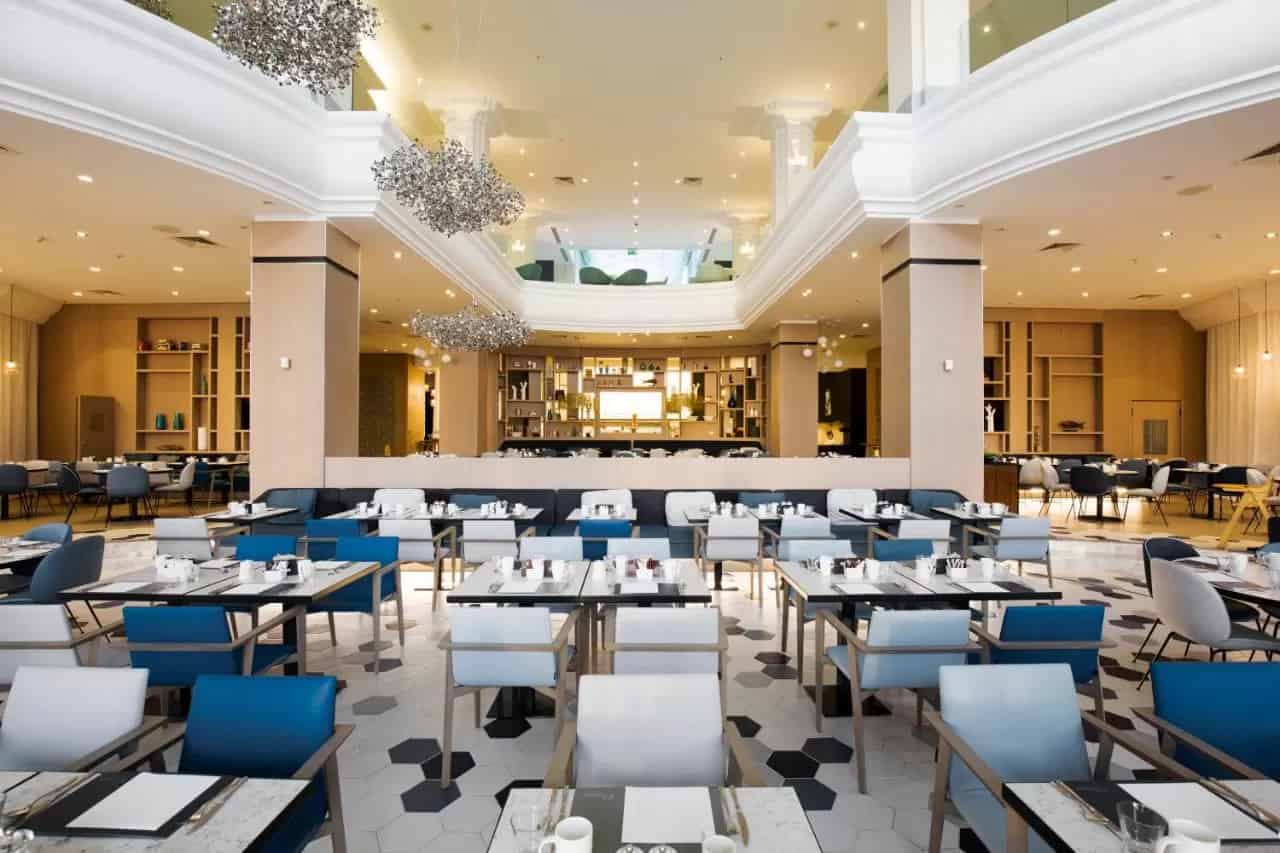 Check Hilton Hotel rates on Booking.com
Food and dining
There are several restaurants here offering something for everyone, ranging from casual pool side dining to formal dining.

Both breakfast and dinner is served buffet style at the elegant Oceana restaurant, featuring an open kitchen which enables you to watch the chef prepare your meal in front of you.
Buffet Breakfast
Breakfast is buffet style with stunning presentation comprising of four stations with cold cuts, salmon, fruits, pancakes, cooked breakfast, cereals, egg benedictine and the sought after bakery selection. We still remember walking into the breakfast area overlooking the pool with an incredible display of food waiting for us.

In Room Dining Restaurant Quality
You can enjoy a restaurant meal in the privacy of your own room although there is a service dining charge. During the night service there is a limited menu. It is a 24 hours service with morning breakfast, evening and night service.

The hotel's Blue Elephant Restaurant
The restaurant is similar to a traditional Thai Village bringing to life authentic atmosphere. Here you will experience the taste of Thailand. It is one of the top-rated places to dine in Malta. Taste the delicious cuisine with strong, vibrant exotic flavours with a unique presentation of Thai cuisine.

The Elegant Oceana Restaurant
The Oceana Restaurant has a continually evolving menu offering an authentic Mediterranean cuisine making use of local seasonal fresh seafood, poultry and vegetables. The elaborate beautiful interior and outside terrace are the right place for a great dining occasion both by tourists and the Maltese who are frequent visitors.

Enjoy Thai cuisine at Blue Elephant Restaurant, one of the hotel's 3 restaurants, or stay in and take advantage of the 24-hour room service. Snacks are also available at the 2 coffee shops/cafés. Wind down with a drink at one of the 2 bars/lounges or 2 poolside bars. Full breakfasts are available daily from 7:00 to 10:30 for a fee.
Review - "We came to Malta for the first time and booked a room at the Hilton. We were greatly amazed by the service of the reception desk, the staff who tried to do their best. Happy that we decided so and we will definitely come back" - 5 Star Impression
Available Transport Options
Hilton Hotel Mata being in the heart of St. Julian's, offers many modes of transport around the hotel.
The closest bus stop ('Ross) is only 5 minutes on foot. From here you find buses that go to Valletta, Sliema, Gzira, Malta International Airport and Mater Dei. This bus stop leads you to the main bus hubs in Malta that eventually lead you to the rest of the island.
Taxis are available just outside the hotel door.
If you have a rented car you can park in the Portomaso car park or around St. Julian's.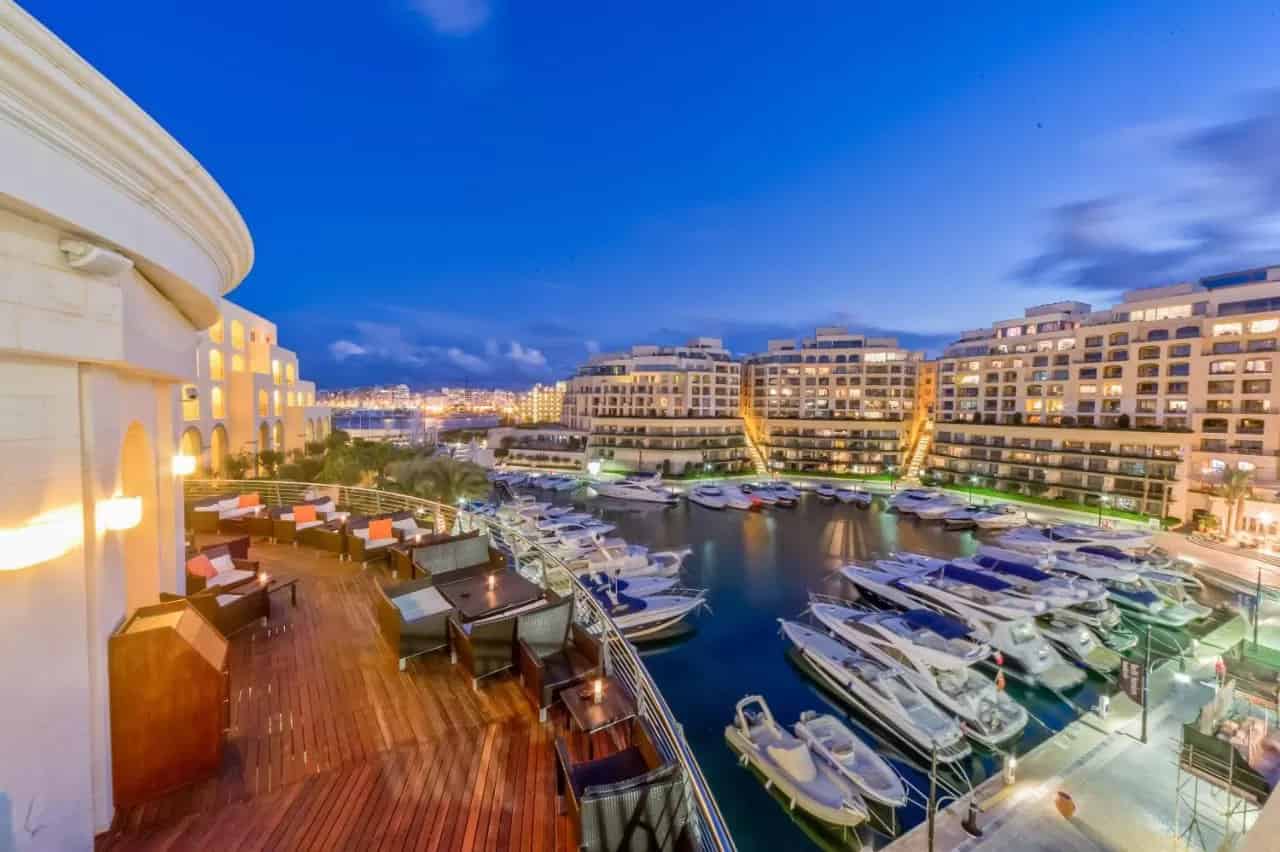 Check out rates and reviews on Booking.com
Attractions You Can See Around You
From the Portomaso marina you can take a boat trip tailor made for your wishes.
A few minutes' walk outside the hotel you find the public transport where this area is very well served with buses going to Valletta, and buses going straight up to the north of Malta from where you can catch the ferry terminal to Gozo. In this way you can also visit the sandy beach around Mellieha bay.
A bit further down from the hotel there is the very long promenade that from St Julian's it takes you all the way to Sliema. In summer you can stoop on the way to have a swim where steel ladders are place at various internal along the beach.

Various restaurants and bars and shops along the way. From here you can catch the hop-on hop-off bus north blue tour.
Some links on this page are "affiliate links". If you choose to click and make a reservation of this hotel, we will earn a small commission at no cost to you. Photos on this page are from Booking.com.

want to rent a car in malta?
We have used Discover Cars every time we rented a car. We highly recommend them due to their good service and good prices.
Get The Best Rates On Your Car Rental Now!
need to book a hotel for your malta visit?
Using Booking.com, enter your travel dates and number of occupants then rates will be available for hotels and apartments during your visit to Malta 
Book Your Hotel In Malta on Booking.com for the Best Rates!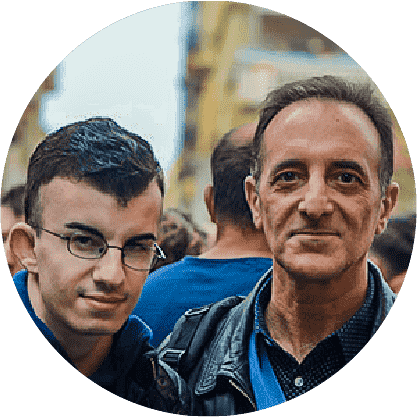 By Albert and Benjamin Magro