Hotel Malta Bus Routes

Get to 115 hotels directly from
Malta International Airport 
The Malta transport system is very well organised. The Malta Public Transport has a very wide network of buses that will facilitate your stay without ever requiring to rent a car or use a taxi.
On arriving at the Malta International Airport you could choose to travel with the Malta Public Transport buses to your desired destination both in Malta or Gozo.

Disclaimer: On our website, you will find affiliate links from which we make a small commission.
The system offers six express bus services, the X1, X1A, X2, X3, X4, X1B.

Bus tickets for these trips cost: 
Winter - €1.50
Summer - €2.00
The tickets are valid for two hours and can be bought from the bus driver directly.
You can also purchase a Tallinja card from the Malta Public Transport website or from one of the sales agents at the Airport. More information about the Tallinja card click here

What You Need To Know About Malta hotel routes
It is good at this stage to plan beforehand what you wish to do although you can still decide at the last moment to catch a taxi from the airport taking you to any destination in Malta.

The Most Popular Tourist Attractions Malta Offers

At the Malta International Airport, there is the public transport customer service desk at the arrivals hall where you will be able to get assistance with information on how to get  to your desired destination. The bus stop is right outside the departures/arrivals areas.
If your holiday accommodation is in Gozo, on arrival at the Mgarr ferry terminal, you have to buy a new bus ticket costing €2.00. It takes more time for you to arrive to your destination but at a cheaper price.
Most of the buses to the Cirkewwa ferry terminal in Malta leave from the Valletta bus terminus.
Route X1:
Airport to Ċirkewwa and vice-Versa.
This is the Malta bus airport to Gozo ferry. It stops adjacent to the Ċirkewwa terminal from where you proceed to embark on the ferry.
Route X2:
A round trip from the Airport to San Ġiljan (St. Julian's)
If your hotel is located in Swieqi, Gżira, Sliema, St. Julians and Paceville area this is the route you take.
Route X3:
Buġibba to Malta International Airport and vice-versa.
Route X4:
Valletta to Birżebbuġa.
It is good to check your hotel address and choose the right route for you. You can also show the address to the Customer Service and you will be guided which route is the best.
Route X1A:
Ċirkewwa to University of Malta and vice-versa.
From Cirkewwa to University every 25 minutes
From University to Cirkewwa every 55 minutes
Route X1B: Ċirkewwa to Malta International Airport.

For more information on these routes click here.

Malta Public Transport route information should be sought from the airport to guide you to your destination.

You can visit any location in Malta and Gozo as there are routes to every town, village, historical locations and entertainment.
Sometimes you might see an old Malta bus in orange or other colour shades. It is ideal to take a photo as a memory of our country.
X1 Bus Malta Airport
Every 45 Minutes
Starts from Airport till Ċirkewwa - 05:20 till 22:50
Starts at Ċirkewwa till Airport - 05:35 till 22:30
Mellieħa

hotel - nearest bus stop
Luna Holiday Complex - Luna
Maritim Hotel Antonine & Spa - Adenau
Mellieha Bay Hotel - Riserva
Mellieha Holiday Complex - Ghadira
Panorama Hotel - Adenau
Paradise Bay Hotel - Marfa
Pergola Club Hotel - Adenau
Porto Azzurro Aparthotel - Roti
Ramla Bay Resort - Aħrax
Riviera Resort & Spa - Aħrax
D.B Seabank Hotel - Skrajda
Solana Hotel - Snajjin
Radisson Blu Resort & Spa - Tuffieħa**
**Bus does not go directly to Hotel. Stop at bus stop Mellieha at Mellieha Village. From same bus stop catch bus number 101 to Tuffieha bus stop adjacent to hotel. The journey take around two hours.
Salini

Hotel - Nearest Bus Stop
San Ġwann

Hotel - Nearest Bus Stop
Sundown Court Leisure Resort - Universita
Hotel Kappara - Mater Dei Hospital
**When you stop at Universita bus stop you around 30 minutes walk to the resort. The walk passes from a busy main road without pavement. We suggest you get a taxi.
**Stop at Mater Dei Hospital. Then walk for around 30 minutes. We suggest you get a taxi. 
Malta Airport Bus X2
Every 60 Minutes
Starts from Airport till St. Julian's - 06:00 till 23:00
Starts at St. Julian's till Airport - 05:47 till 22:34
Gżira

Hotel - Nearest Bus Stop

Bay View Hotel & Apartments - Bouverie
Kennedy Nova Hotel - Bouverie
115 The Strand Hotel - Bouverie
Sliema

Hotel - Nearest Bus Stop

Alborada Aparthotel - Chalet
Astra Hotel - Chalet
Carlton Hotel - Antik
Days Inn Hotel - Ferries 4
Europa Hotel - Chalet
Fortina Hotel - Xerri
Howard Hotel - Torri
Park Hotel - Chalet
Plevna Hotel - Hallet
Preluna Hotel - Chalet
Rocco Nettuno Suites - Xerri
Roma Hotel - Chalet
Sliema Chalet Hotel - Chalet
Sliema Hotel - Ferries 4
Sliema Marina Hotel - Ferries 4
The Diplomat Hotel - Għadir
The Palaca Hotel - Chalet
The Victoria Hotel - Chalet
The Waterfront Hotel - Ponsonby
The Windsor Hotel - Torri
St. Julian's

Hotel - Nearest Bus Stop

Allegro Hotel - Ross
Alfonso Hotel - Ross
Alexandra Hotel - Ross
Bay Street Hotel - San Ġiljan
BE.Hotel - San Ġiljan
Cavallieri Art Hotel - Spinola
Corinthia Hotel - San Ġiljan
Corinthia Marina Hotel - San Ġiljan
Dean Hamlet Aparthotel - Ross
Golden Tulip Vivaldi Hotel - San Ġiljan
Hilton International - Ross
Hotel Argento - Ross
Hotel Juliani - Spinola
Inter Continental - San Ġiljan
La Meridien Hotel - Ballutta
La Vallette Hotel - San Ġiljan
Radission Blu & Spa - San Ġiljan
Rafael Hotel - Ross
Rokna Hotel - Ross
Spinola Hotel - Ross
St. George's Park Hotel - San Ġiljan
St. Julian's Bay Hotel - Ballutta
Sun and Fun Hotel - San Ġiljan
The George Hotel - San Ġiljan
The Residence - Ross
Tropicana Hotel - San Ġiljan
Valentina Hotel - San Ġiljan
Westin Dragonara Hotel - San Ġiljan
White House Residence - San Ġiljan
Swieqi

Hotel - Nearest Bus Stop

Garden View Holiday Complex - San Ġiljan
Malta Transport X3 Route Timetable
Every 60 Minutes
Starts from Airport till Buġibba - 05:30 till 22:30
Starts at Buġibba till Airport - 05:15 till 22:15
hal-balzan
Hotel - Nearest Bus Stop

Corinthia Palace Hotel - Vestru
Buġibba & St. Paul's Bay

Hotel - Nearest Bus Stop

Ambassador Hotel - Xemxija
Bella Vista - Fugas
Blue Sea Bugibba - Sajf
Blue Sea Hotel San Anton - Pijunieri
Blue Sea Hotel Santa Maria - Pijunieri
Canifor Hotel - Buġibba Terminus
Cardor Holiday Complex - Sajf
Clover Holiday Complex - Ben
Club Salina Wharf Aparthotel - Luzzu
Coral Hotel - Pijunieri
DB San Antonio Hotel & Spa - Buġibba Terminus
Dolmen Resort Hotel - Buġibba Terminus
Euro Club Hotel - Buġibba Terminus
For Rest Aparthotel - Qroll
Gilleru Harbour Hotel - Rizzi**
Hotel Damiani - Qroll
Huli Hotel & Apartments - Buġibba Terminus
Il-Palazzin Hotel - Pijunieri
Karanne Hotel - Luzzu
Park Lane Aparthotel - Buġibba Terminus
Primera Hotel - Qroll
Qawra Palace Hotel - Arznell
Qawra Point Holiday Complex - Arznell
Relax Inn Hotel - Sajf
Riza Aparthotel - Pijunieri
San Pawl Hotel - Luzzu
Santana Hotel - Buġibba Terminus
Seaview Hotel - Sajf
Seashells at Suncrest - Arznell
Soreda Hotel - Qawra
Sun Flower Hotel - Fugass
Sunseeker Complex - Sajf
Sunny Coast Resort - Luzzu
The Bugibba Hotel - Sajf
The Topaz Hotel - Pijunieri
White Dolphin Holiday Complex - Qawra
Mdina

Hotel - Nearest Bus Stop

Xara Palace Hotel - Rabat Interchange
For full details of timetable schedules click here

want to rent a car in malta?
We have used Discover Cars every time we rented a car. We highly recommend them due to their good service and good prices.
need to book a hotel for your malta visit?
Using Booking.com, enter your travel dates and number of occupants then rates will be available for hotels and apartment during your visit in Malta 
See Malta Hotels on Booking.com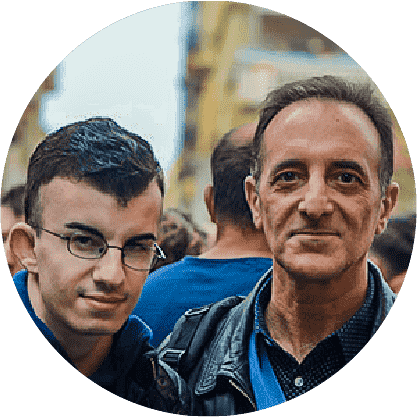 By Albert and Benjamin Magro