Ta' Qali malta
A Unique Crafts Village With Maltese Artifacts
The Ta Qali Malta situated a few kilometres away before reaching Rabat and further out of the village of Attard. It is the former RAF air-field at Ta' Qali was built and used by the British Forces stationed in Malta. It is a vast plateau in the very centre of Malta.
How To Get To Ta' Qali
Ta' Qali is located close to the center of the island. It is a few kilometers away from Mdina and Rabat which you can combine in one visit. Here are the buses that get you to Ta' Qali and also to Rabat and Mdina.
All routes passing inside Ta' Qali: 56, 186, 202 - these three routes pass by all the locations mentioned below.
All routes passing through the main road outside Ta' Qali: 50, 51, 52, 53, 56 109, 109A, 181, 182, 186, 202, X3
Ta' Qali Malta to Valletta: 50, 51, 52, 53, 56
Ta' Qali to Rabat/Mdina: 50, 51, 52, 53, 56, 181, 182, 109, X3
Getting here by car is very easy. On approaching Ta' Qali you find signs to get there. Parking in Ta' Qali is very easy as it is very open and there are several parking lots.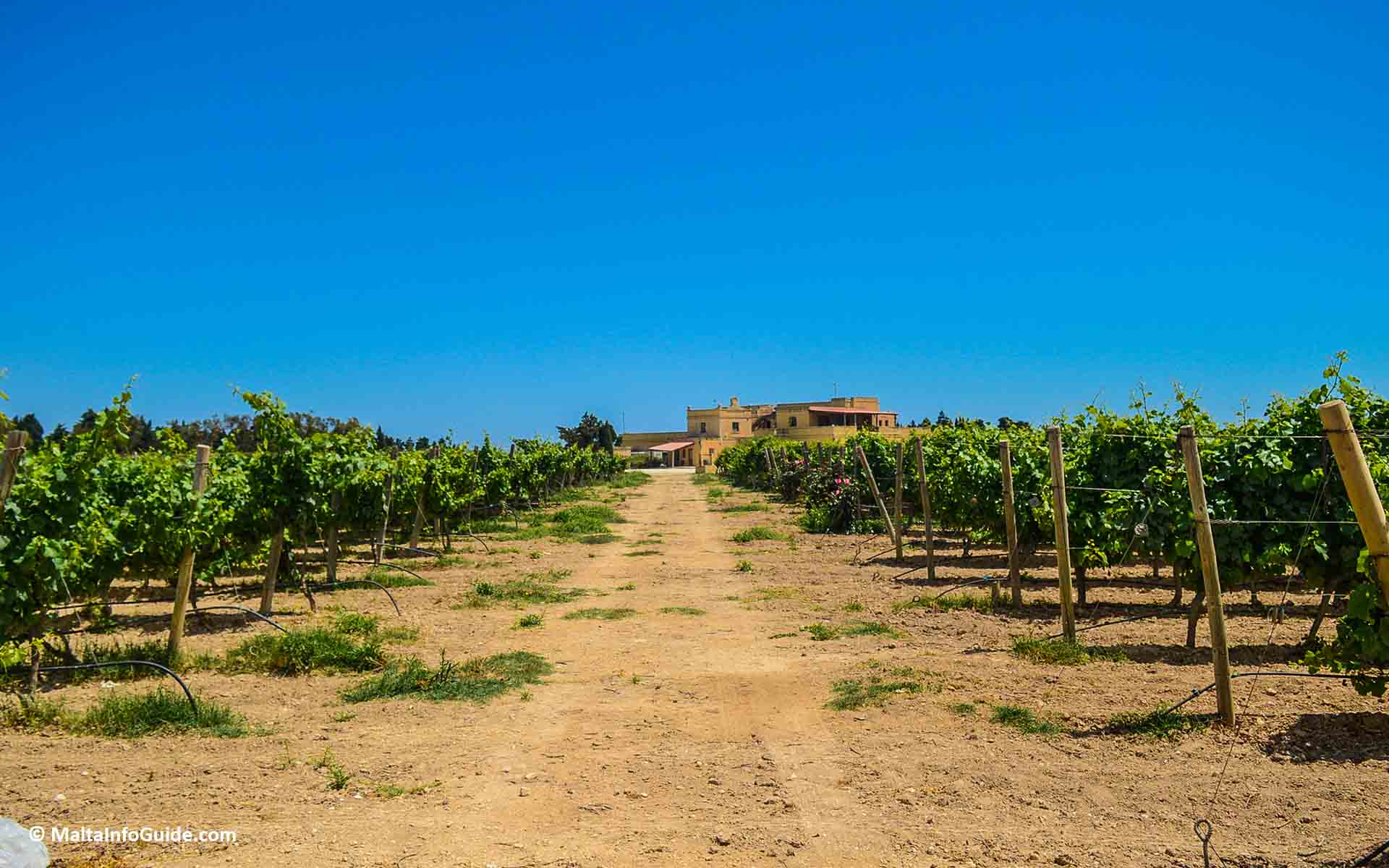 Things To Visit At Ta' Qali Malta
Ta' Qali Crafts Village Malta
Tourist were brought here during tours time to buy and see glass blowing being manufactured. There are gold and silver shops and filigree jewelry. Ceramics, ornamental glass, leather good, furniture and paintings by local artists. A flavour of local art ideal for souvenirs to take back home or ideas to decorate your home reminding you of your holiday.
Today the arts and crafts workshops has been permanently upgraded in recent years with modern Maltese style buildings. It is a perfect way to spend time watching crafts persons at work. Find many ideas for a special gift to take home to remember of your Malta holiday and a way of discovering part of Malta's historical heritage.
details about ta' qali crafts village
Address: Ta Qali Crafts Village, Ta' Qali, Malta
Bus: 106, 107, 51, 52, 53, 202, 109, X3
When: Monday to Friday 09:00 to 16:00, Saturday to Sunday 09:00 to 12:00
Entrance is free and there is ample parking spaces.
Mdina Glass at Ta' Qali Crafts Village
It is Malta's first and only glass making company using the traditional glass blowing techniques.
The factory and shop is located within the crafts village of Ta' Qali where you can see at first hand the creation of glass products with the use of new materials and techniques creating a complete range of home décor products up to award winning products.
Tourist have been mostly attracted to these products where the company opened a number of outlet around the island to satisfy the needs of this market.
The Mdina glass shop is located as soon as you enter the Mdina (mdina silent city) main gate. You will have the opportunity to buy souvenirs or more elaborate items to take home with you. There are also the Mdina glass UK stockists from whom you can make an order.
The BOV Adventure Park
Hidden between the trees and along the side of the old runway a park well maintained great for children up to all ages can be enjoyed any time of the day. It helps you to be cut off from everything, clean and with first class facilities.
You will find fountains, splash pools for the children to play in and gym equipment, You will be glad to visit and can refresh yourself at the cafeteria.
It is exactly adjacent to the Picnic Area a large open space where many families come here. It is a very safe area for children to bike around and play football. A dog park area within the picnic area is available with play objects and obstacles.

Badger Karting Malta
You can experience a unique adventure of actual racing with and against your friends in a safe protected track. A great place where you can explore, experience and show off your driving talents.

A snack bar is available to visitors. It is a habit that group gatherings and birthdays are organized with the intension of having fun together driving the karts. Training sessions every Wednesday and Friday 17:00 to 21:00.
details about badger karting malta
Address: Triq Duramblatt, Limites of Mosta, Ta' Qali
Contact: +356 7942 1838
Extreme Paintball Ta' Qali
You can compete in teams or individuals against each other by using a paintball marker where you can fire coloured paintballs containing paint at each other. A variety of games can be organized with tournaments or one time game.
Prices to participate includes all kits and equipment which includes five games of 10 to 12 minutes each where you can make use of 60 paintballs per player per game.
details about extreme painball
To Book Contact: +356 2142 0454 & +356 9946 0046
Click here for more details.
Meridiana Wine Estate
The Meridiana Wine Estate makes use of the vast agricultural land along the old runway where the estate covers 19-hectare (47 acres) of land. With this ideal ambient for growing vines the estate has produced many prestigious wines.
The estate was established in 1987 with the intension of producing world-class wines of Maltese Character. Grapevine plants were planted in 1994 and 1995 with varieties of Chardonnay, Cabernet Sauvignon, Merlot, and Syrah including a new winery in the centre of the estate.
Ten labels are produced, four whites, a rose and five reds. The total annual production is around 140,000 bottles where they are usually sold out before they are bottled. A number is reserved for export to 14 countries in three different continents.
Details About Meridiana Wine Estate
If you wish to be part of a tour or as a private visit contact the estate on +356 2141 3550.
The opening hours are from Monday to Friday, 9:00 to17:00
Tours & tastings is by appointment. The last tastings session is at 15:00pm.
The National Stadium
It lies at the far end of this large area of Ta' Qali, behind the national park and adjacent to the MFCC conventions centre. It is Malta's national stadium seating 13,997 people with a modern hybrid grass surface.
Within this building the headquarters of the Malta Football Association. The national team has its own training ground adjacent to the stadium. Most of the premier league matches are played here.

Within the premises a fitness centre is open all year round 24 hours a day, a leader in wellness, fitness with leisure facilities.
Malta Basketball Association
The Malta Basketball Association has its pavilion for the official local tournament adjacent to the Malta football grounds. The association is affiliated with the International Amateur Basketball Federation (FIBA) since August 1967. Anyone can participate and purchase tickets for tournament games.

The national vegetable market called Il-Pitkalija
The Pitkali Markets' Centre is Malta's central location where all local grown fruit and vegetables are brought in to be sold to local licensed hawkers through various middleman. The centre is well equipped with three large sheds, a crate washing station area and central offices. It is not open to the general public.
The Farmers market for the general public
Fresh fruit and vegetables can be bought from here every Tuesday afternoon and Saturday mornings. Not only these are available but a variety of local products such as cheese known as ġbejniet, honey, eggs, bigilla (a broad bean dip), wine, flowers and local bread. It is very popular and if you really want the best of choice you have to arrive early.

Dog Park
The place where your dog can say "This is my day!".
The Dog Park is a 1000 square metres of space where you can take your dog to play and explore. It is completely closed and safe to let your dog roam around and make friends.
Bins and drinking water is available including a few equipment for dogs to play with. It is open daily for everyone to go and entrance free of charge. It is on the opposite side of the Malta flying aircraft association.
The Malta Model Aircraft Flying Association
The model aircraft association has its base at Ta' Qali at the end part of the old runway. Established since 1949 with 200 members who enjoy the hobby of building flying model aircraft and operate them with radio control equipment. See the official Association's website.
Cars & Motorcycles Sport Association (ASMK)
The association brings together a range of motor sports enthusiasts where every year they have several competitions such as Bangers, Moto-Enduro, Autocross, Motocross, Moto-Enduro, and 4x4 Buggy Racing. At Ta' Qali they have a circuit adequate for racing cars and motorcycles.

Malta National Park
The Malta national park is just located beside these industries. It is great for a walks if you have any spare time. On the other side there is the Malta Aviation Museum which also deserves a visit if you are a keep enthusiast of WWll history and relics.

APH Veterinary Hospital
It is a fully fledged hospital for the welfare of animals with the latest equipment and according to international standards.
details about the animal welfare centre
Contact number +356 2247 0200
It is open 24 hours all days of the week.
What can you do while here
It is a fantastic place where you can walk around the greenery of the surrounding landscape, large fields which today have been converted into a wine estate, national garden, large spaces for picnics,
Mdina is at the top of the hill with a splendid view especially during winter when all the surrounds are in green. It is also a great place to be during sunsets with the sun setting behind the fortifications. Great for photo enthusiasts, find our range of photos of Mdina during the day and during the night.
Activities held annually at Ta' Qali
Ta Qali is attractive to various local and international events. The most popular one on the local scene is largest and most diverse beer and music festival. It is held on a ten days period during the peak of summer where locals and tourists flock to taste great local and international beers apart from diverse local music to games for children ideal for all the family.
Other summer festivals which makes use of the national gardens and large open spaces are Earth Garden Festival and Summer Daze Malta.
Escape to the island makes use of the Malta Fairs & Conventions Centre in short the MFCC premises. This large tent can accommodate large private venues and several national exhibitions annually. Several international singers are brought over to Malta every year for concerts.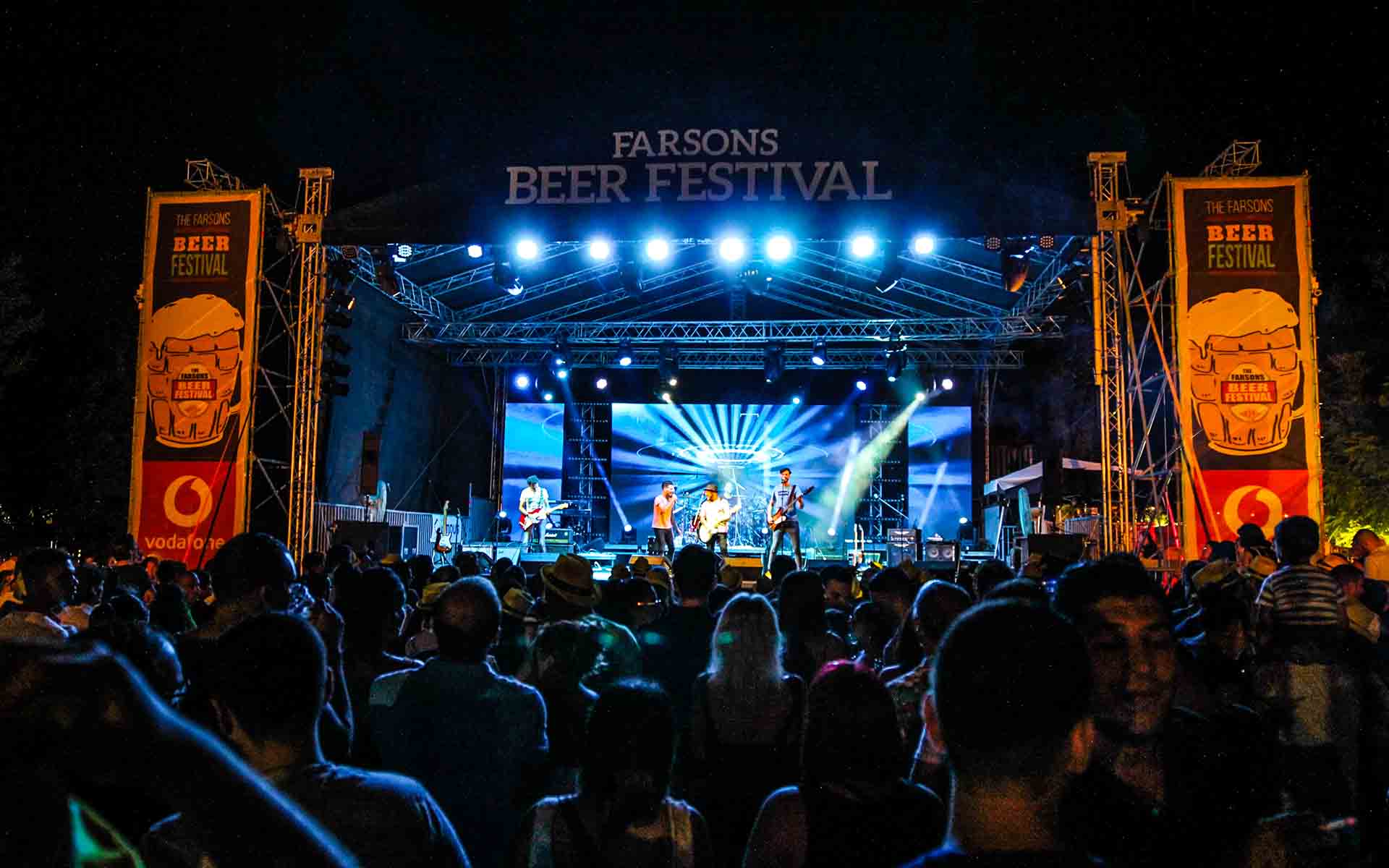 Photo By Farsons Beer Festival
Some anecdotes about Ta' Qali and the British Services
The British used to call it variously such as Ta`qali, Taqali, Takali or Ta Kali. Maltese names were usually corrupted, twisted by the English not being capable to pronounce the 'Q'.
It was constructed just before WWII.
It was used by civil airlines but since the surface was grassy it quickly deteriorated with bad weather and excess water from rain.
Just before WW II the British built a military aerodrome and a station for the Royal Air Force in short known as RAF.
During WWll the airfield was used throughout the war although it was bombed heavily.
It was used until the mid-1950s.
Since the British Forces left Malta the area was converted into a recreational area.
Where you can go apart from Ta' Qali
Visit the most prominent old capital of Malta, Mdina the charm that still shows its beauty as a medieval fortified city.
The town of Rabat that was once one capita with Mdina. At the time it was called Medita.

The Domvs Romana, the ruins of an aristocratic Roman Villa with its splendid surviving mosaic floors.

The biggest underground catacombs with rock-cut passages and burial chambers, St. Paul's and St. Agata's covering an area of around 2000 square metre.

Mdina and Rabat are blessed with many restaurants and cafes that are very popular with locals and tourists. Competition is always great and it is not difficult to make your choice. They are all well adorned inside with beautiful old features and well renovated.
Want To Share This Page On Pinterest? Pin It Here!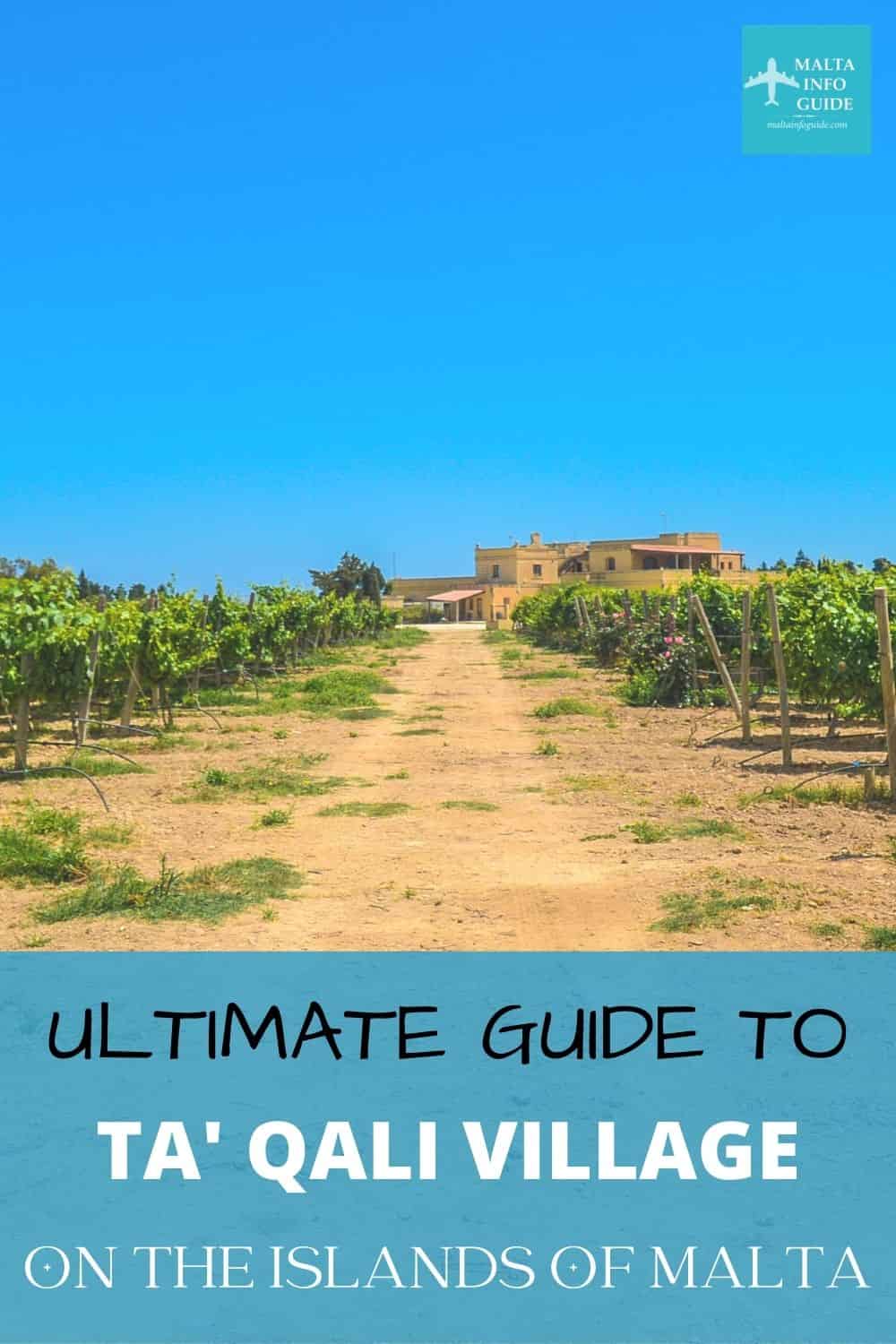 want to rent a car in malta?
We have used Discover Cars every time we rented a car. We highly recommend them due to their good service and good prices.
Get The Best Rates On Your Car Rental Now!
need to book a hotel for your malta visit?
Using Booking.com, enter your travel dates and number of occupants then rates will be available for hotels and apartments during your visit to Malta 
Book Your Hotel In Malta on Booking.com for the Best Rates!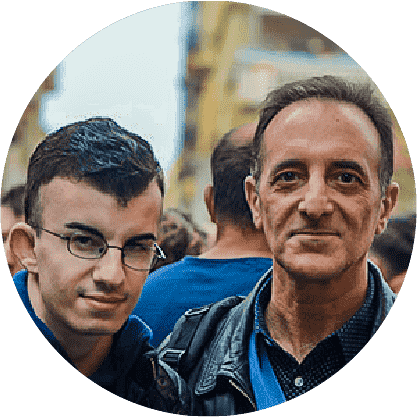 By Albert and Benjamin Magro