how big is malta
Is Malta Bigger Than You Thought?
Many people ask, "How big is Malta?" Here is the answer to the question.
The archipelago lies in the centre of the Mediterranean Sea, barely visible on the world map. You have to zoom in Google Maps to actually see the islands. It is also one of the most popular destinations in Europe.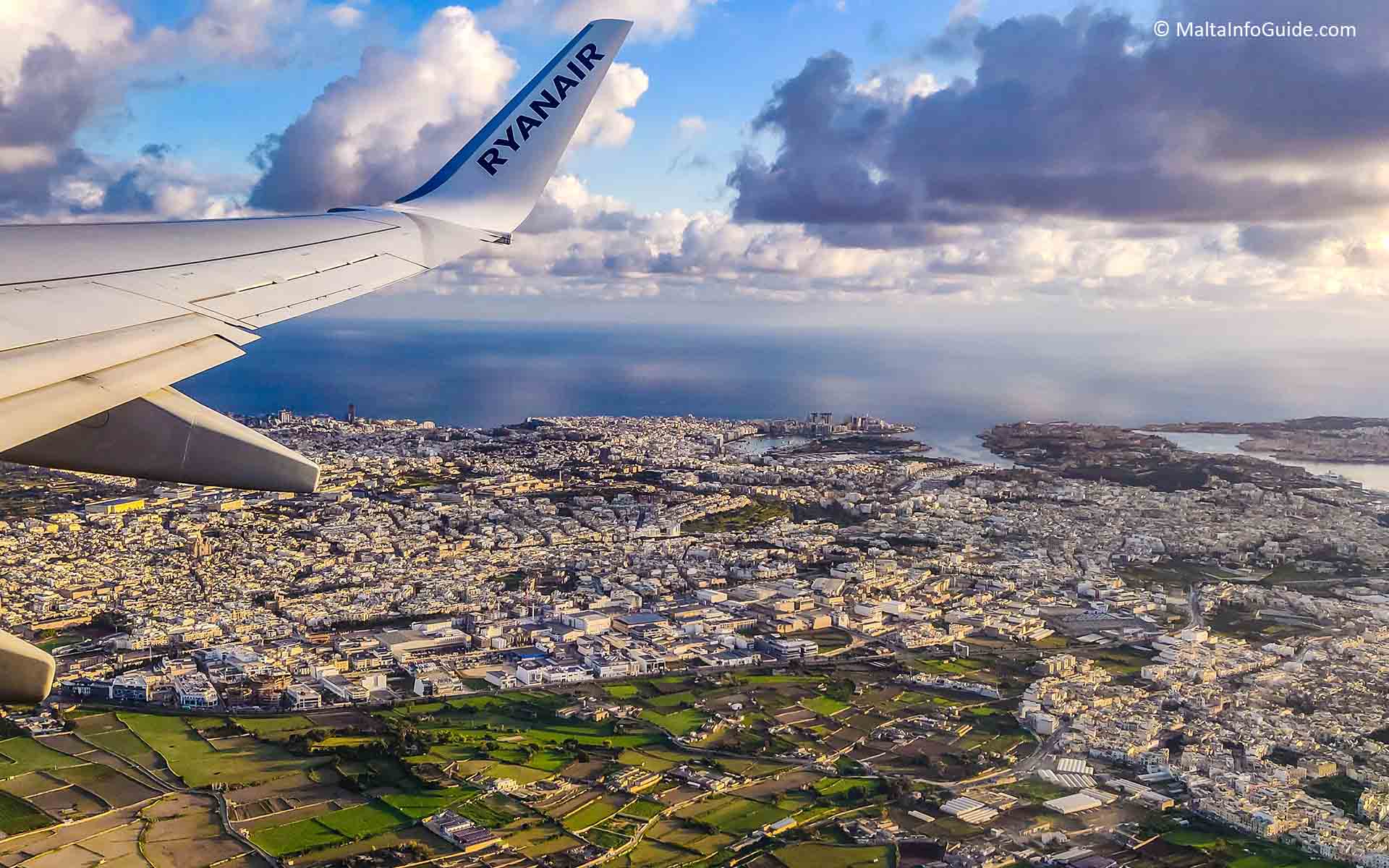 One of the significant advantages is that everything is so close to each other, anything from historical sites, villages, schools, hotels, museums, shops, all are reachable within minutes or a couple of hours drive or less.
Although the islands are small, travelling from one location to another takes time because of its increasing population, number of cars and the many roads network.
So how big is Malta? Keep on reading as we have gathered simple information to make your curiosity.
How Big Is Malta?

The length of the whole archipelago is 45 kilometers (27 miles).
The distance from the North West to South West is about 28 kilometers (17 miles).
The width of Malta in an east-west direction is 14.5 kilometers (9 miles).
Malta is the largest island of the archipelago, with a total area of 245.7 square kilometers, barely visible on the Mediterranean map.
The total shoreline for Malta is 196.8 kilometers (122 miles).
How Big Is The Island Of Gozo?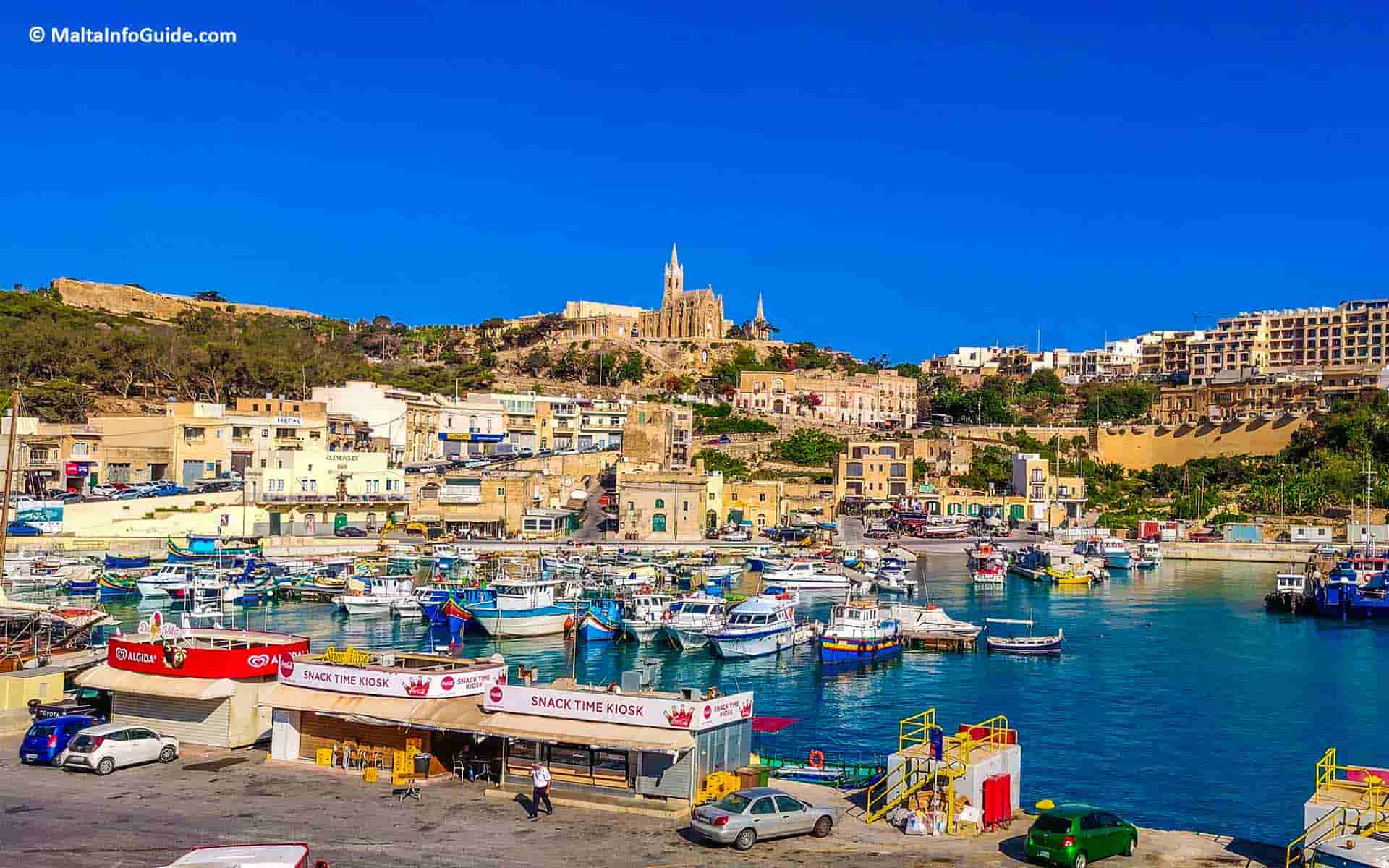 It is called Ghawdex in the Maltese language.
It is just 8 kilometres to the north-west of Malta with a surface area of about 67.1 square kilometres.
The island is as big as New York City's Manhattan island.
Gozo is 14.5 kilometres (9 miles) long and 7.2 kilometres (4.47 miles) wide.
It is good to mention Comino the third smallest island with 3.5 square kilometres or 1.4 square miles.
Population of approximately 31,000.

The total shoreline is 56 kilometers (35 miles).
how to get to the island of gozo
One has to drive from the airport to Cirkewwa Ferry Terminal to board the ferry for a 25 minutes crossing. Gozo is much smaller and traveling time is short. All roads converge to the capital Victoria which is at the centre of the island. Driving is easier and much less inhabited.

Average Distances From Popular Locations
The following distances and times will vary depending on the traffic and diversions (if available).
from airport
To Bugibba: 20km (35 mins)

To St. Julian's / Sliema: 12km (19 mins)
Malta Airport to Rabat/Mdina: 13.4km (22 mins)
To Mgarr Gozo: 1 hour 22 mins (includes 30 min ferry ride from Cirkewwa) (37.1km)
To Valletta: 10.3km (17 mins)
Malta Airport to Marsaxlokk: 8km (15 min)
Malta Airport to Comino: First you must go to Sliema, Mellieha then grab a boat.
from capital city valletta
To Malta International Airport (MIA): 10.3km (20 mins)
To Bugibba: 18.2km (30 min)
To St. Julian's / Sliema: 7.5km (15 min)
To Mdina: 13.6km (20 min)
from st. julian's/sliema/gzira
These towns and villages are all along the coast one after the other without any distinction from one to the other until you will know the areas.

To Malta International Airport (MIA): 12km (19 min)
To Bugibba: 12.8km (23 min)
To Mdina: 14km (25 min)
To Valletta: 9.2km (15 min)
from St. Paul's Bay, Bugibba and Qawra
These villages lie along the northern coast and are mostly residential and plenty of accommodation for foreign works and tourist accommodation.

To Malta International Airport (MIA): 20km (35 mins)
To St. Julian's / Sliema: 12.8km (23 min)
To Valletta: 18.2km (30 min)
To Mdina: 9.6km (20 min)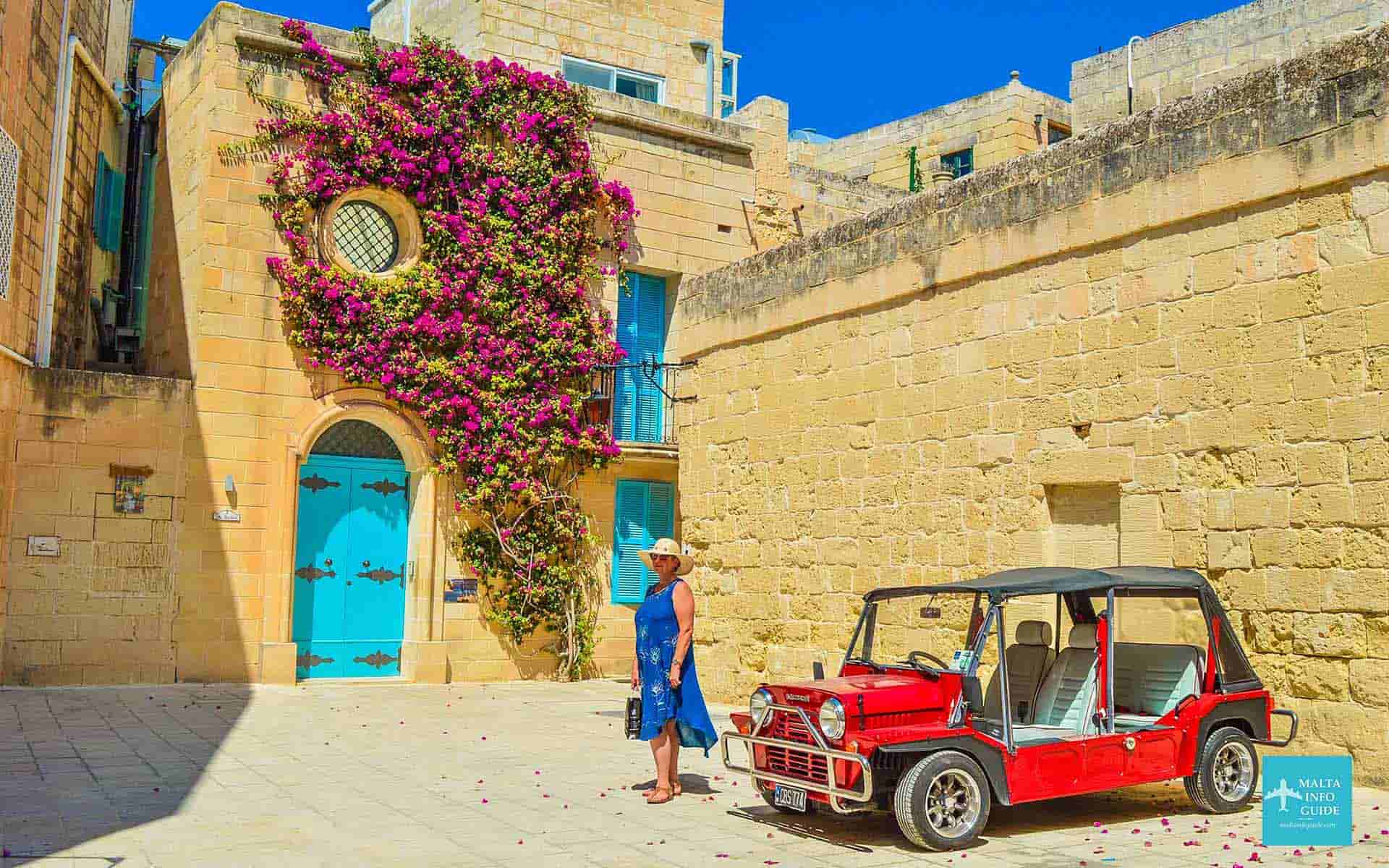 from mdina & rabat
Mdina the old capital with its medieval charm and the town of Rabat literally translated to "suberb" is often viewed by tourists as not important but the opposite. It has its own appeal and is very attractive for visiting and to live within.
To Malta International Airport (MIA): 13.4km (22 mins)
To Bugibba: 9.6km (20 min)
To St. Julian's / Sliema: 14km (25 min)
To Valletta: 13.6 km (20 min)
How Big Is Malta Compared To Other Places?
The area of Malta is around 316 sq km. Here are some comparisons with other islands around the globe.
Ibiza (Spain)
Ibiza island is around 1.8 times bigger than Malta, with around 570 sq km.
cyprus
Cyprus is around 9,251 sq km, which is around 29.3 times bigger than our islands.
antigua
Antigua is around 281 sq km, which is around 1.1 times smaller than the Maltese islands.
maldives
Maldives is approximately 300 sq km which is around 1.05 times smaller than Malta island.
mallorca
Mallorca is approximately 3,640 sq km, which is around 11.5 times larger than Malta.
new york city
New York City is approximately 3,640 sq km, which is around 11.5 times larger than Malta.
the city of paris
Paris is approximately 105 sq km, which is around 3 times smaller than Malta.
rome, capital of italy
Rome is approximately 1,285 sq km, which is around 4 times larger than the Maltese islands.
london, capital of united kingdom
London is approximately 1,572 sq km, which is around 4.9 times larger than the Maltese islands.
Booking your trip to Malta
getting to malta
The most popular way of getting here is by plane. There is only one airport on the island where several airlines land and take off.
where to stay
We have a guide that suggested the best places to stay in Malta. If you have an idea where to stay, we use Booking.com to find cheap accommodation.
what to do in malta
It doesn't make a difference how long you stay as you can still enjoy the beauty of the island. Here are the best places to visit and see.
More Information About Malta
Is Gozo In Malta?
No, Gozo is a separate island that you can reach by a 20-minute ferry crossing from Cirkewwa Malta to Mgarr Gozo.
How long would it take to drive around Malta?

In about an hour you should drive across all the length of the island although you will meet traffic mostly during peak times in the morning and afternoon.
The main road to cross the island starts from the south the seaside village of Birżebbuġa to the farthest point Cirkewwa the ferry terminal to catch the ferry boat to the sister island Gozo.
Can you walk around Malta in a day?

Although Malta is relatively small, it depends on your hiking skills and also if you intend walking around the edges or taking shorter cuts along passageways, which will make a difference in the length you will travel in a day. The coastline is 122.4 miles (197 kilometres) long.
You have to do it on foot as the cover all the coastline by car is not possible as there are no roads in certain areas, though part of the road network passes along the seashore.
How many miles long is Malta?

Malta island is 16.8 miles (27 kilometres) long and 9 miles (14.5 kilometres) wide. 
Can you drive around Malta in a day?

Yes, you can but you will have to know a bit the road network. It will be best to have a good map of the island and know.
Do not image that you will have one road to drive. You will have many roads to take to try and keep as close to the shore line although certain road will still be far from the shore line.
Is Malta easy to get around?
The road network allows you for an easy way to get around. On our small island with a population of very close to half a million people, the number of vehicles has increased dramatically to around 400,000.
want to rent a car in malta?
We have used Discover Cars every time we rented a car. We highly recommend them due to their good service and good prices.
Get The Best Rates On Your Car Rental Now!
need to book a hotel for your malta visit?
Using Booking.com, enter your travel dates and number of occupants then rates will be available for hotels and apartments during your visit to Malta 
Book Your Hotel In Malta on Booking.com for the Best Rates!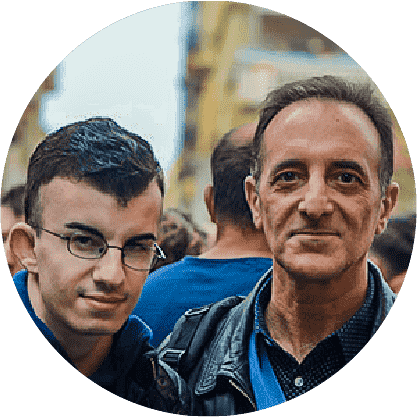 By Albert and Benjamin Magro