Top 10 Things To Do In Malta
These Are Our Top 10 Suggestions
What are the top 10 things to do in Malta, culture, temples, the capital city, beaches and Grand Harbour, and things to do that makes your holiday in Malta so special to visit such a wonderful island?
For a first-timer travelling to Malta, The Malta Experience gives you a fast way to get a glimpse of the 7000 years of history through what this Island entails.
Disclaimer: On our website, you will find affiliate links from which we receive a small commission.
For the more frequent visitors you can plan your holiday and see the locations you might have missed from your last visit or else you can revisit once again the favorite places you enjoyed most and also understand our Maltese culture.  
You can easily visit all of these top Malta tourist attractions because they are interwoven into accessible areas beside main roads, public transport routes, nearby hotels and restaurants.
The sightseeing tours will take you round all these sights where we have also marked for each location which route covers these locations.

The Top 10 Things to do in Malta is a very good overview of what Malta can offer and gives you a good number of holiday attractions to enjoy.
Looking to spend a short time in Malta? Here is a guide for two or three days in Malta.
1. Spend a Day or Two At the Capital City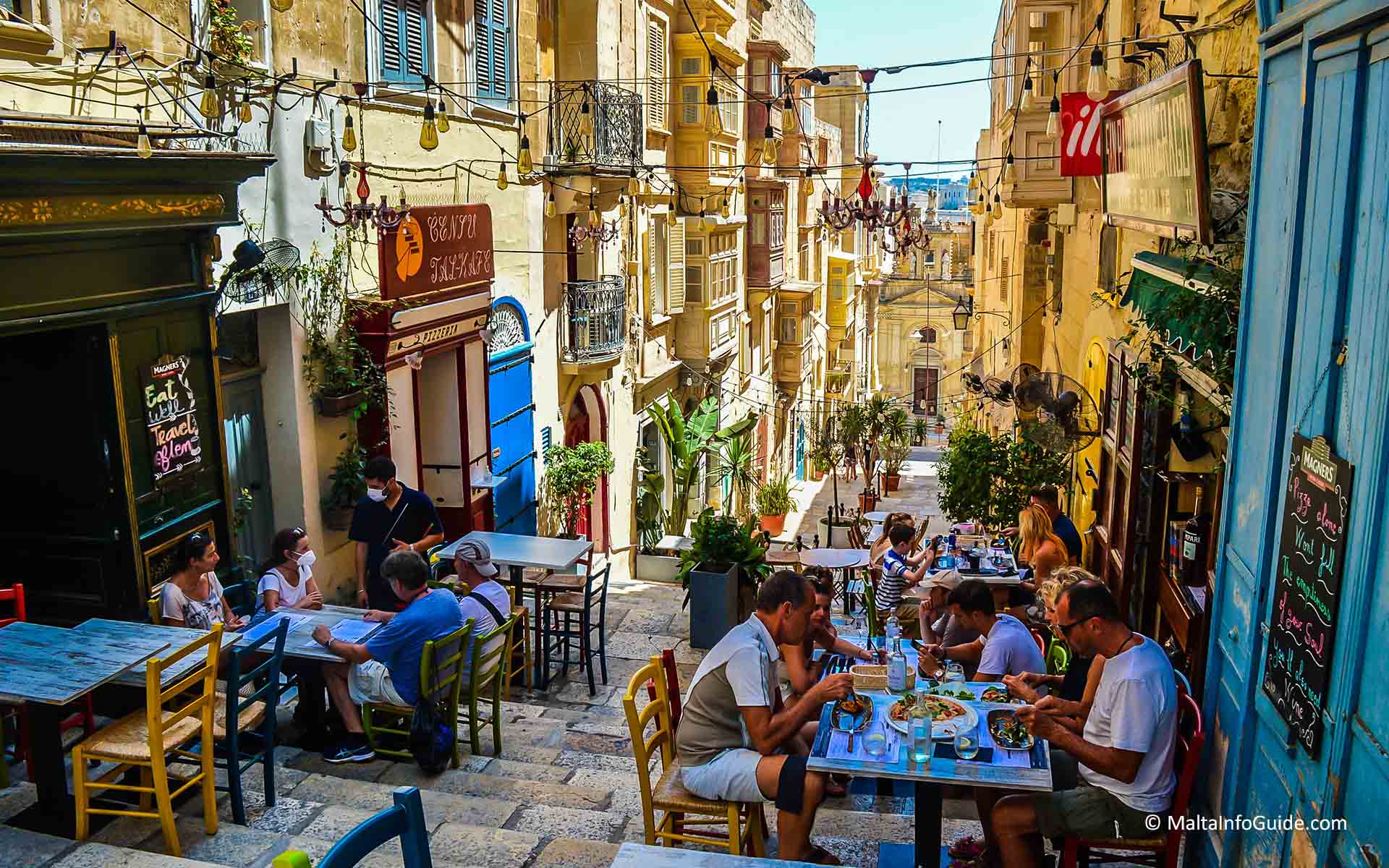 People eating at a restaurant in St. Lucy street Valletta.
The capital city Valletta is full of interesting sites to see where each has its own unique story and character. Valletta was built in 1566 by the Knights of St. John after they won the war against the Turkish army who had invaded the islands of Malta. At the time Grand Master Jean Parisot de la Valette had felt that a new fortified city was needed to guard the two ports the Grand Harbour and Marsamxett harbour.

best things to do in Valletta
Visit St. John's Co-Cathedral, Caravaggio paintings and museum with its prestigious treasures. Also, you can visit the Grand Master's Palace and the Armoury Museum within the same building.
There are other museums around the city, National Museum of Fine Arts, Casa Rocca Piccola, Lascaris War Rooms, Toy Museum and Fortifications Interpretation Centre.
There are two very popular gardens, the Upper Barrakka Gardens which is the most popular and the Lower Barrakka Gardens where you can relax and have a drink at the local bar.
A 'Karozzin' ride (horse-drawn carriage) round the capital city is a good choice to see the most of the city.
The National War Museum at Fort St. Elmo gives you Malta's history from the Bronze age until modern times.
Shop and have a bite to eat at one of the shops and restaurants at Republic Street and Merchant Street. 
You can witness the changing of the guards every last Friday of the month starting at 10:30 with the participation of the Armed Forces of Malta band marching through Republic Street up to Palace Square.
Sightseeing South Red Tour passes from the panoramic road around Valletta with stops at this location.
You can take private and group tours in Valletta and also at some specific points of interest within the city.

2. Explore The Winding City of Mdina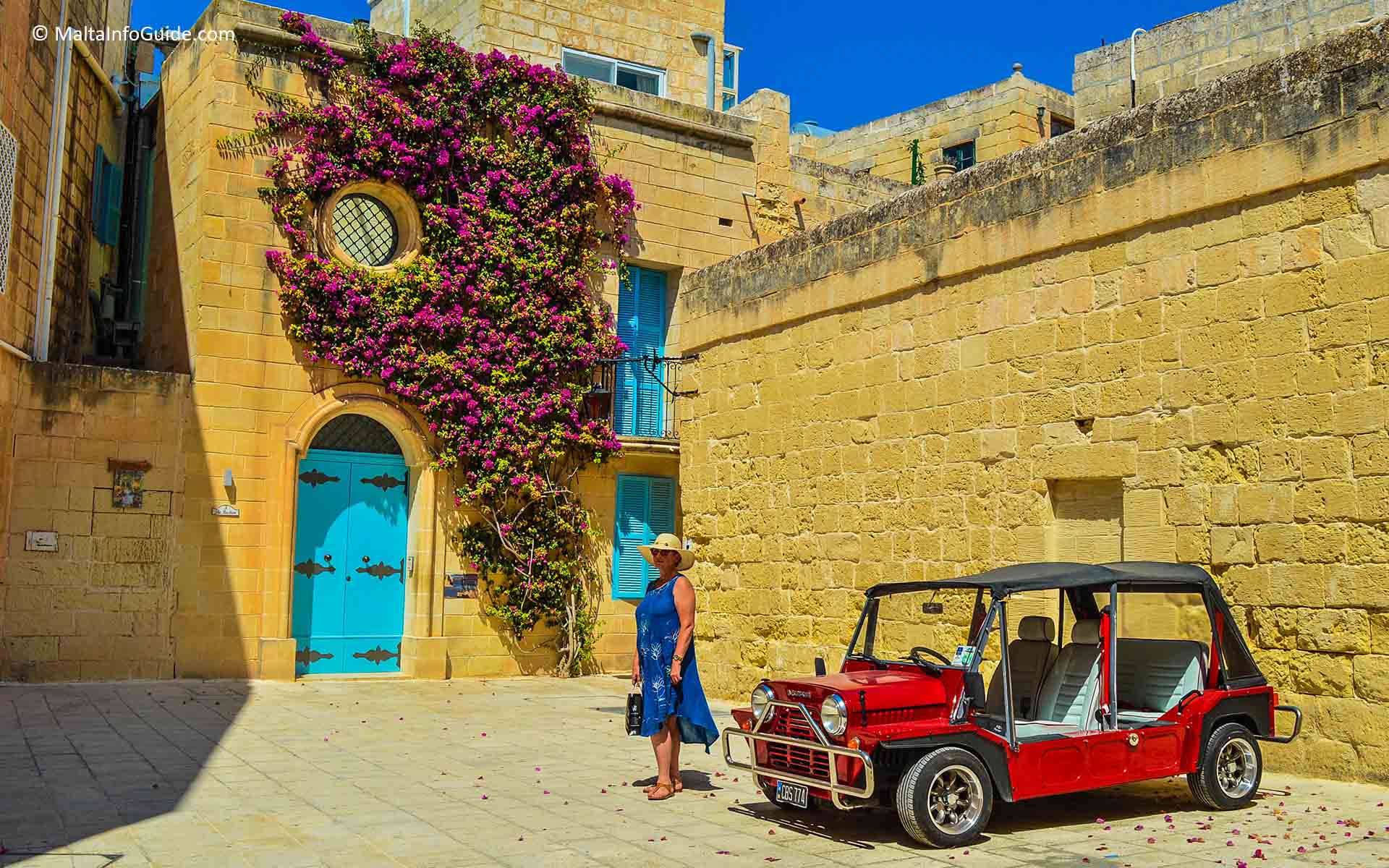 Mdina called The Silent City an incredible mixture of Baroque and medieval architecture, with its' narrow roads. The 17th century cathedral is visited every day by many tourists. Situated in the centre of the island on top of a hill 200 metres above sea level.
It was the capital city of Malta until the arrival of the Knights of St. John in 1530. Mdina gives you a peaceful and serene mood. We have a page with a guide of what to do in Mdina, but here are some suggestions.
things to do in mdina
The beautiful Mdina Cathedral and museum. The National History Museum, Palazzo Falson, and Carmelite Museum.
You can visit the Mdina Experience an audio visual show featuring the history of Mdina through the olden times to the present moment.
The Mdina Dungeons is another interesting place to see located just as you come in from the main entrance gate.
Roam around the narrow streets and admire the panoramic view of Malta from over the bastion walls.
A stay in Mdina is not complete without a delicious piece of cake at this famous place called 'Fontanella Tea Garden.'
Sightseeing North Blue Tour - Drop off at Mdina main entrance gate.
3. Swim At One of Malta's Beaches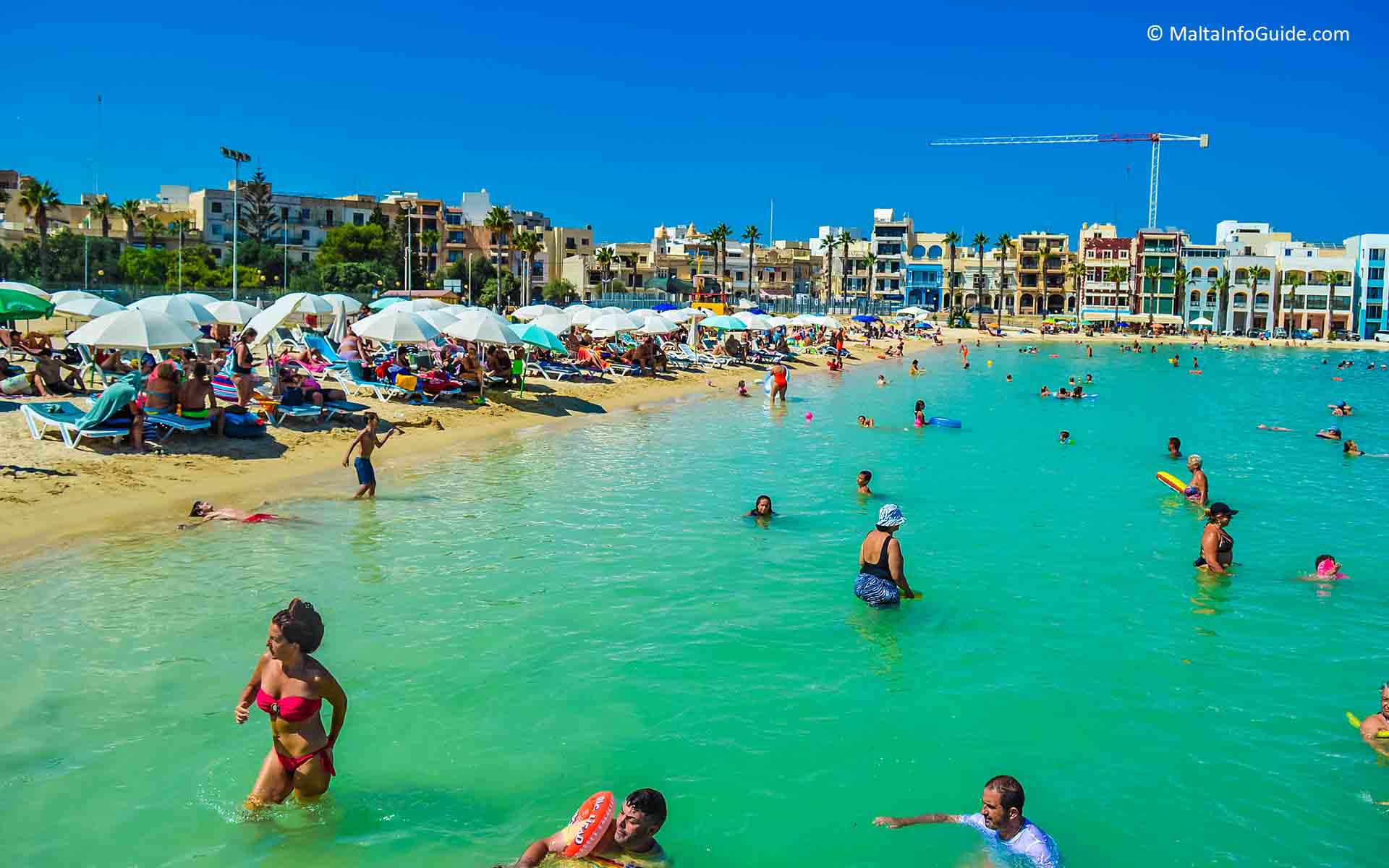 Malta is surrounded by some of the best beaches ideally to swim for many months during the year. Besides the beaches you can go to lidos and private pools.
Malta has more hours of sunshine than any other European country. It makes it perfect to enjoy the numerous beaches with different charming characters. From very shallow sandy beaches ideal for children to deep blue sea for snorkeling and diving.

discover what the best beaches in malta have to offer
On both islands you find a combination of sandy and rocky beaches each with their own characteristics.
On many beaches you find facilities to accommodate your stay.
The best beaches in Malta and Gozo are Paradise Bay, Golden Bay, Ramla L-Hamra, Mellieha Bay, Armier Bay and Sliema Sea front.

Many local beaches have the Blue Flag Award. For the safety of everyone various beaches have swimming zones to keep you safe from the boats.
The most popular ones are reachable by public transport. Trips are more frequent during the peak summer months. All beaches are reachable by car.

4. Celebrate One Of The Local Feasts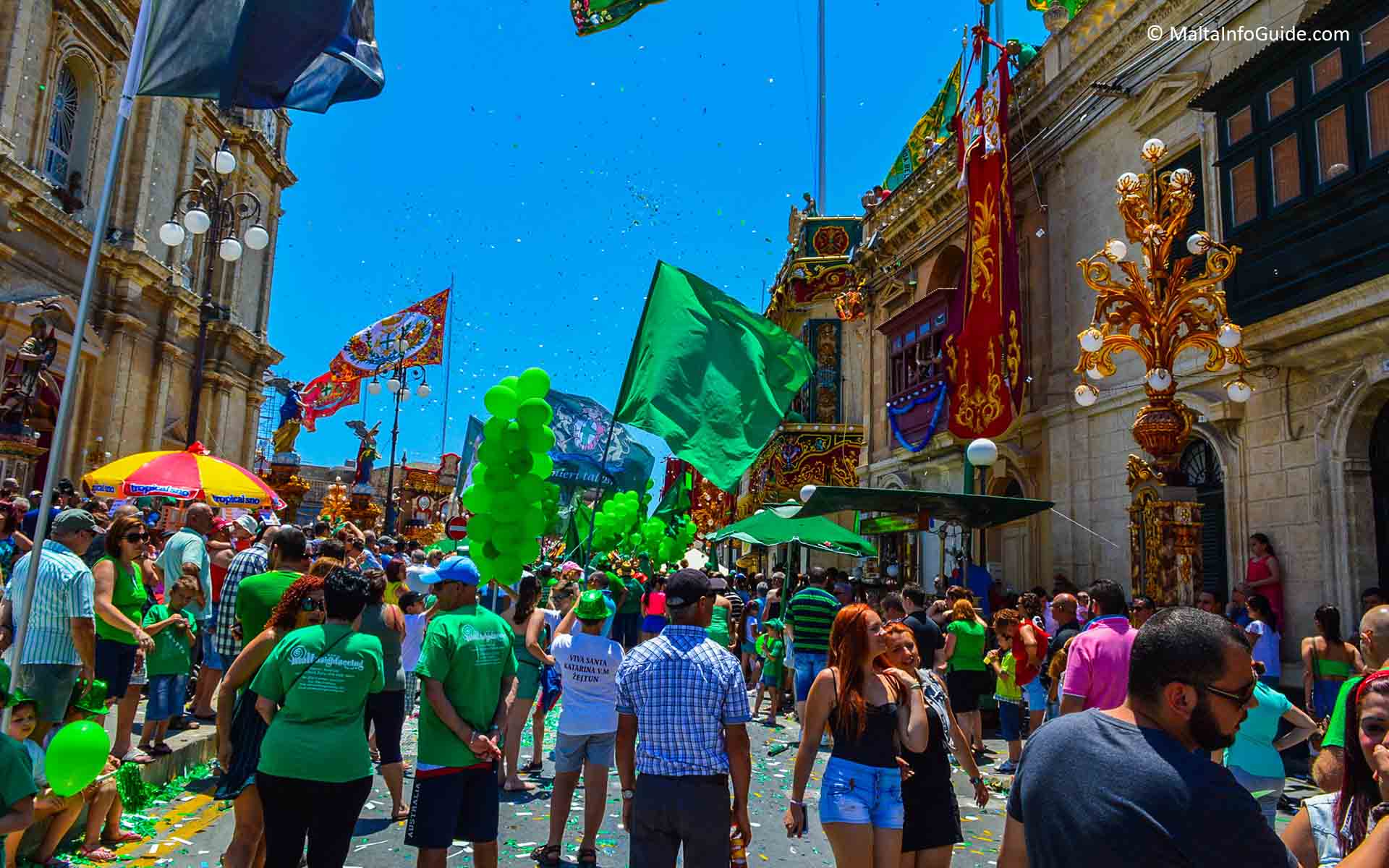 An opportunity not to be missed when visiting Malta are the many village feasts in all towns and villages around the islands especially between May and September. The villagers celebrate the feast of their patron saint with great fanfare, colourful decorations, band marches, a unique for Malta.

what is so special about a village feast?
Thousands of Maltese and foreigners participate in many feasts.
It is one of the most popular things to visit and enjoy on the islands.
There are nearly 100 feasts in one year, many of them being celebrated in the summer period.
The village feast days highlight the actual feast day but every village have a program spread on various days before the feast day. If you intend to go, we recommend to ask for further details.
There is a tour that takes you to a particular village feast, to walk around the parish church area where it is mostly decorated and to watch the fireworks.
5. Blue Grotto Wied iz-Zurrieq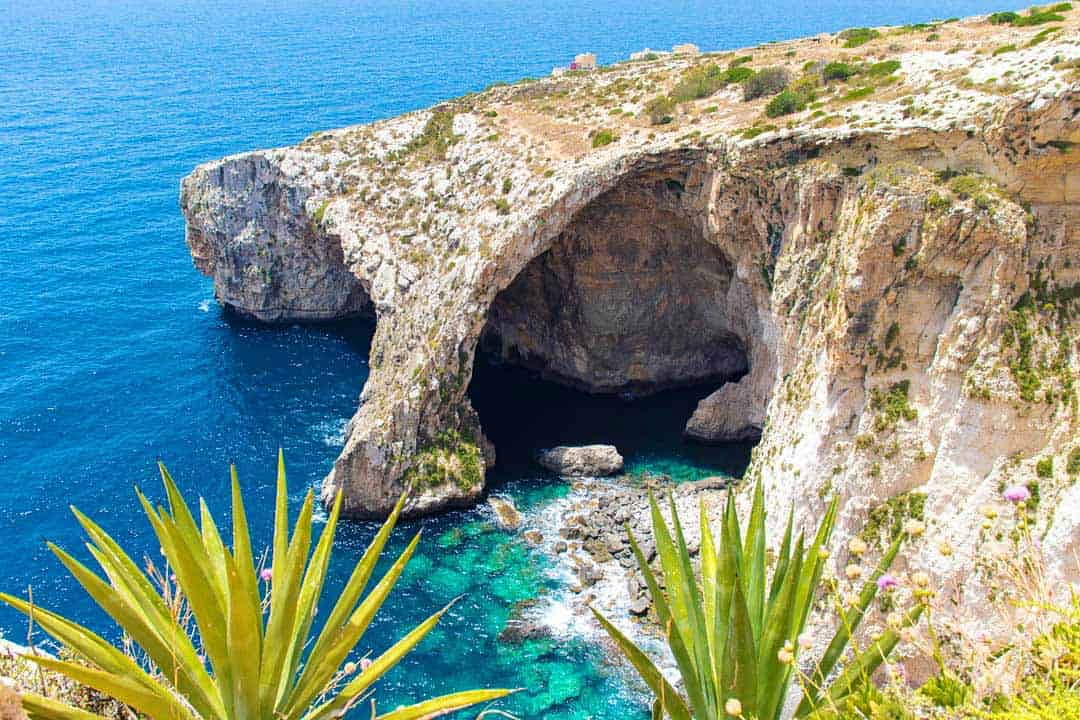 Photo By Silvija Copak (@silly.silvi)
The Blue Grotto is a picturesque location close to the inlet of Wied iz-Zurrieq a few kilometres from the village of Zurrieq. Located in the south of Malta, series of deep natural sea caverns attracting many tourists all year round.
A 20 minute trip to a short distance. The caves mirror the underwater flora colours providing a spectacular sight for the visitor offering blues and greens colour reflections from the underneath deep sea. One of the top 10 places to visit in Malta.

Our suggestions
You can have a lovely meal of fresh fish at one of the restaurants at Wied iz-Zurrieq.
The area is very popular for divers and there is one of the best wrecks the Um El Farouk as an artificial reef which is great for recreational divers. One of the best dive sites in the island.
A short drive away you can visit the Hagar Qim and Mnajdra megalithic temple complex and interpretation centre.
Sightseeing South Red Tour stops at this location which is around 7 minutes walking distance.
6. The Night Life On The Islands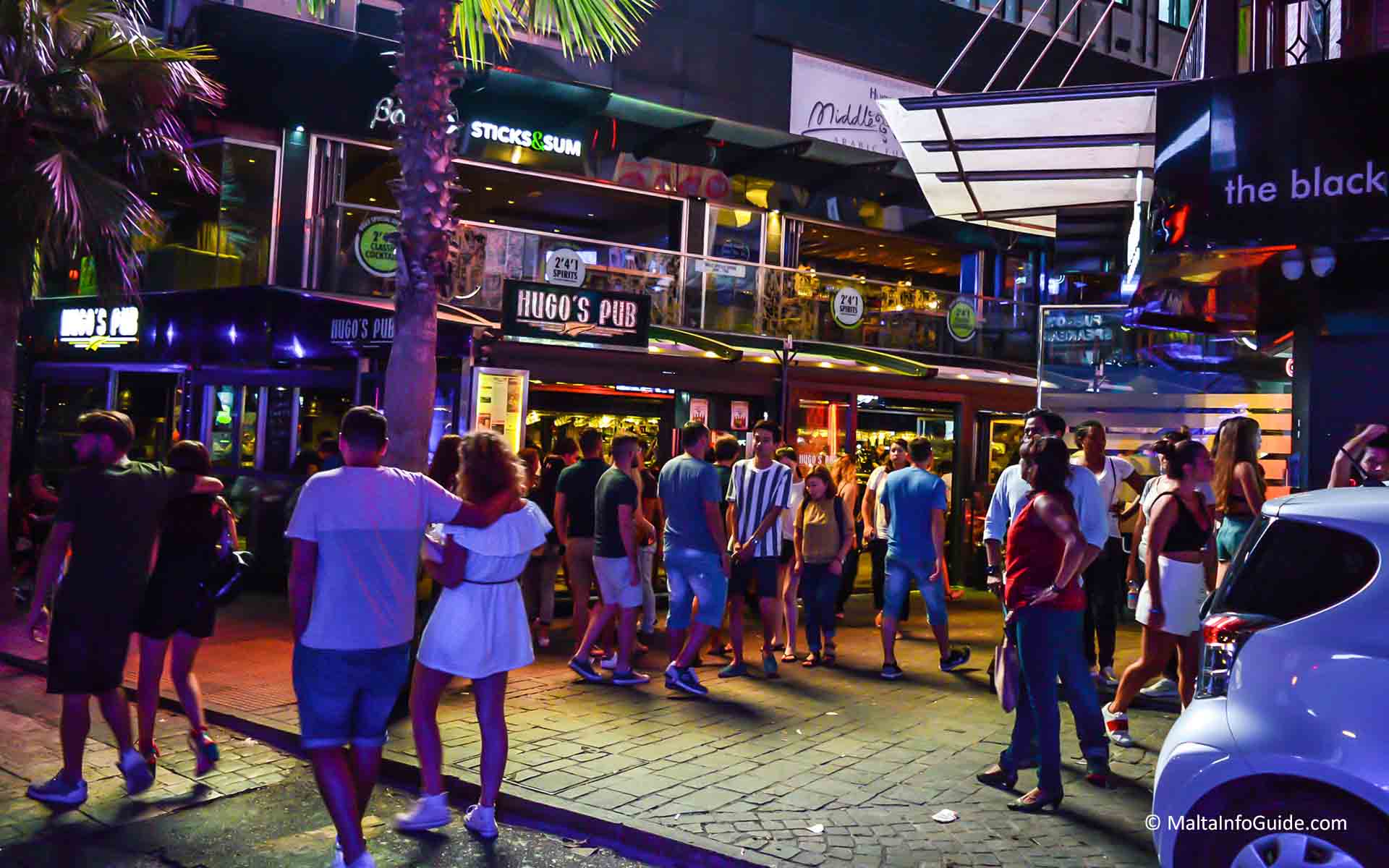 Malta a small archipelago in the centre of the Mediterranean Sea was always popular for the sun and beaches. But through the last 50 years it has gained in popularity for the dynamic activities that are on offer every month apart from permanent activities that both tourist and locals appreciate and attend.

The Maltese are renowned for their Mediterranean lifestyle. They do not miss every opportunity to celebrate lift at every aspect and this is shown in the numerous different activities that are held annually.
From villages feats, to operas, international festival with world famous singers, regattas, historic and cultural activities.  
Not least the numerous bars and restaurants, clubs that offer entertainment that in modern Malta today is well popular to many.
things to do in malta at night
Dance the night away at one of the clubs and bars at Paceville St. Julian's.

Have a drink at a bar at Strait Street Valletta.
During the summer months, there are many feasts that celebrate the night before and also during the week before.
During the year there are many festivals that one can go to.
7. Go Back Up To 7000 Years Of History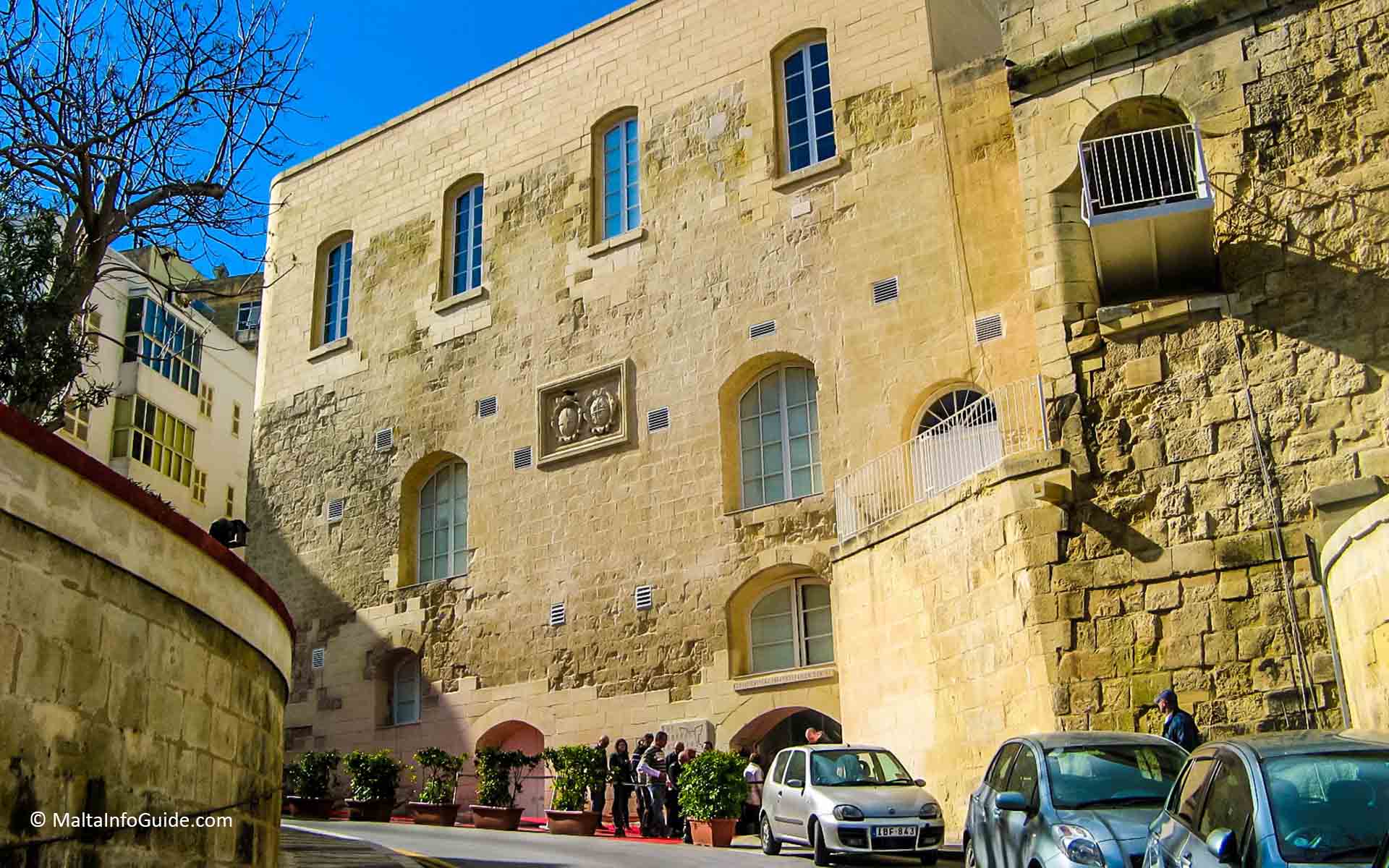 There is various Museums to visit in Malta. Valletta's National Museums of which the Knights of St. John left a formidable heritage. The buildings themselves are museums of fine masterpieces of fine contemporary arts by well renowned international artists like Caravaggio. 

best museums to visit while here
The Fortress Builders Fortifications Interpretation Centre Valletta shows the technique how the fortifications were built and are still there today. Roman Villa, the Maritime Museum at Birgu and other Museums to visit.
The Domus Romana at Rabat a Roman villa remains from the first quarter of the first century BC.

The Mdina Cathedral and its' museum.   
Enjoy the Maritime Museum at Birgu giving a glimpse of the extensive maritime life of our ancestors.
Malta's mix of museums will give you an edge on Maltese culture.
Sightseeing tour for the north and south pass by various important museums.
8. Visit One of Malta's Temples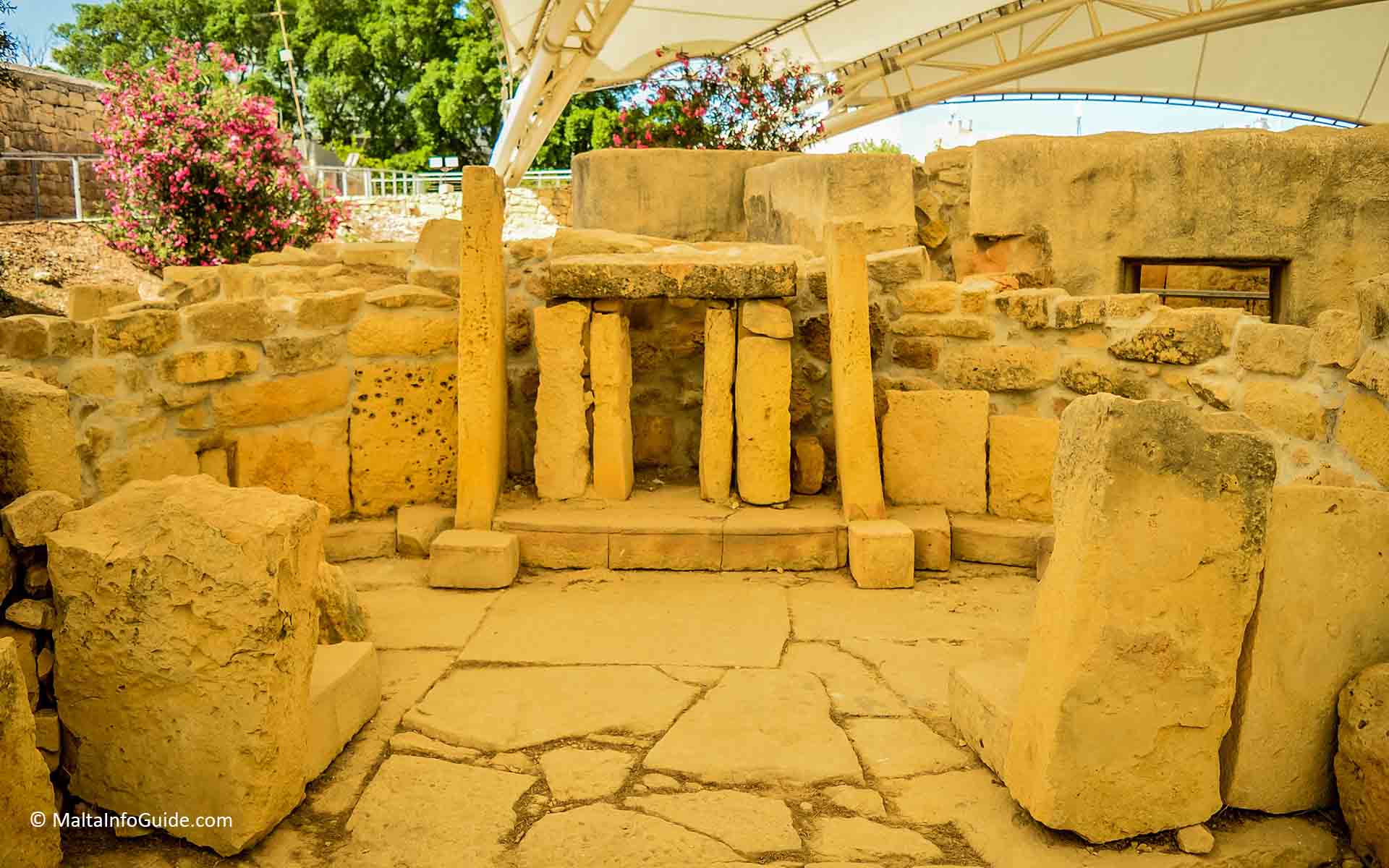 Malta houses some of the oldest temples in the world, some are even older than the Pyramids of Egypt. 
There are a total of seven megalithic temples on the islands of Malta and Gozo.  
Best megalithic temples To Visit While Here
Tarxien Temples are one of the largest on the islands. It is included as one of Malta's UNESCO World Heritage Site.
The temples interpretation centre at Hagar Qim close to Wied Iz-Zurrieq.
- Click here to find an itinerary of what you can do in Malta on a three to five day holiday.
9. Tour The Island With A Bus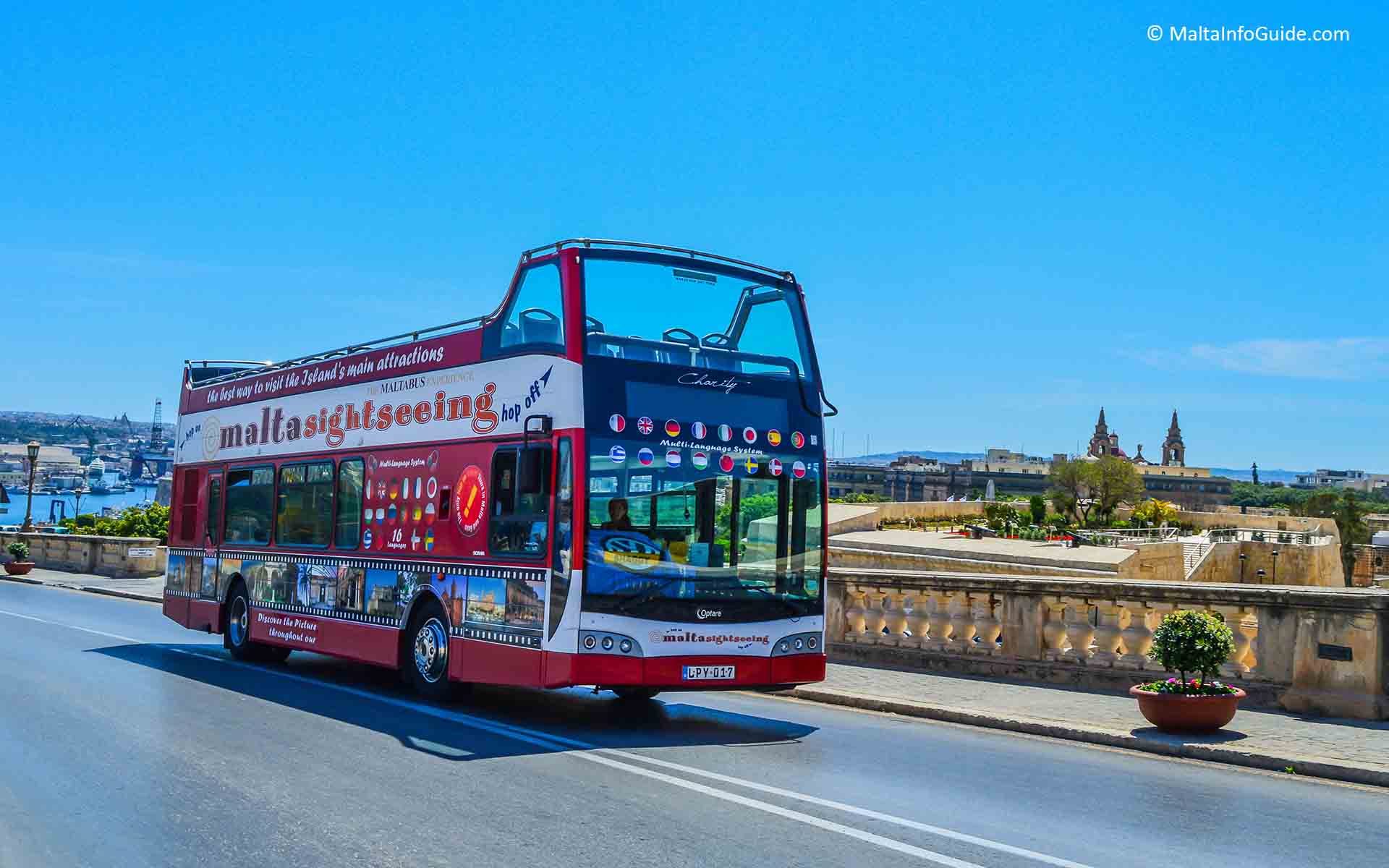 To plan your Malta sightseeing experience, use the North Blue and South Red routes to plan and locate the top attractions along the way and nearby places. In Malta getting around is easy due to its size and all important locations are within reach of each other.
This is one many things to do in Malta. Due to Malta's compact size sightseeing is easy and you can see most of the important sites within a sort time.
10. Marsaxlokk the Fishing Village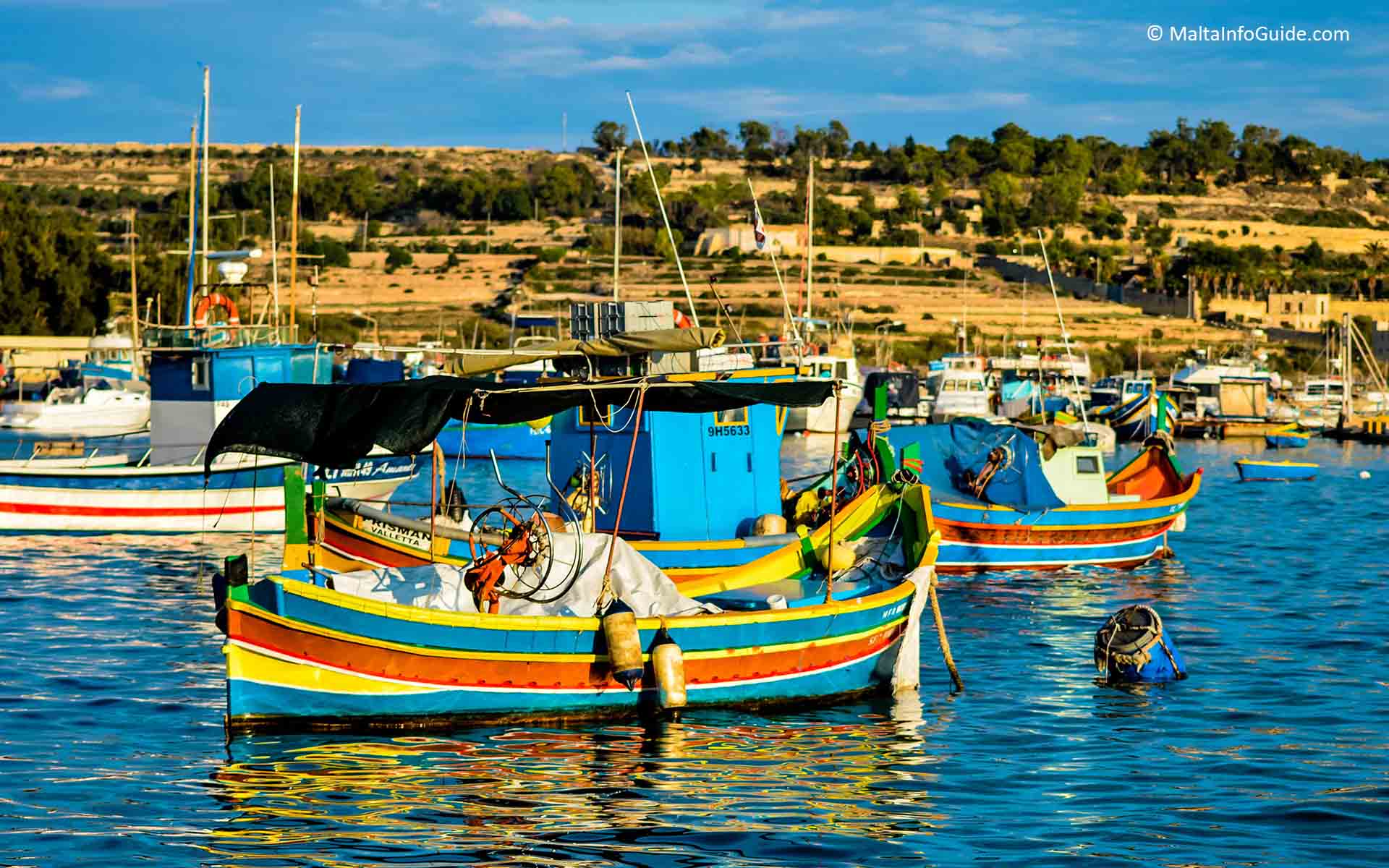 A fishing village on the south coast of Malta very popular with locals and tourist. Tranquil village ideal for relaxation, walking around, shop from the many daily open market stalls including fresh fish. Eat in the many restaurants along the promenade from the fisherman's daily fresh catch. The area is a picturesque one with colourful boats and fisherman mending their nets.

Our suggestions
The location is ideal for walks.
Restaurants are rather plentiful and food is of good quality.
Open daily market where you can buy souvenirs.
Swimming locations nearby at Birzebbuga sandy beach and along the rocky coastline. Delimara Point and St. Peter's Pool at Delimara.

The top 10 things to do in Malta, places, activities, entertainment to enjoy your wonderful holiday in Malta are a feel of what you find and explore when visiting our beautiful gem of an island.  Combine these famous places in Malta with sightseeing tours to make most out of your holiday and have enough time for swimming and evening entertainment.
Find out more information when visiting the site about various important places to visit and enjoy.
Want To Share This Page On Pinterest? Pin It Here!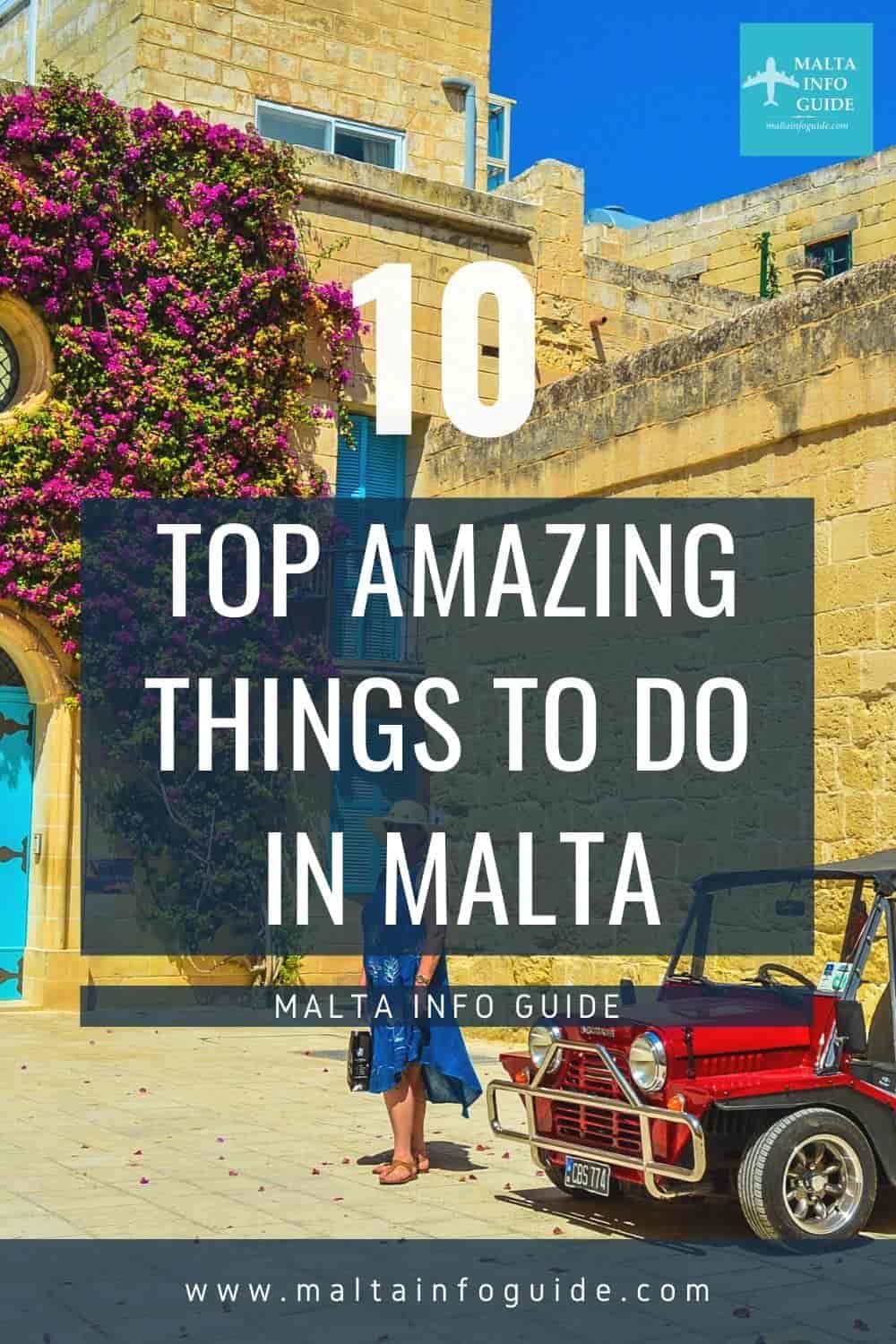 want to rent a car in malta?
We have used Discover Cars every time we rented a car. We highly recommend them due to their good service and good prices.
Get The Best Rates On Your Car Rental Now!
need to book a hotel for your malta visit?
Using Booking.com, enter your travel dates and number of occupants then rates will be available for hotels and apartments during your visit to Malta 
Book Your Hotel In Malta on Booking.com for the Best Rates!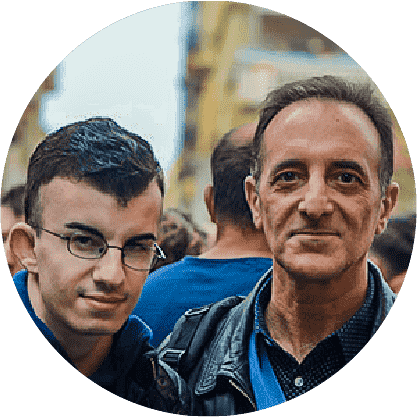 By Albert and Benjamin Magro