Gnejna Bay beach
One Of The Quietest Beaches Of Malta, Nude Bathing
Gnejna bay beach lies two kilometers down from the village of Mgarr. A total quite rural area with only boat houses built on the side of the bay used by fisherman and boat owners.
A really natural environment of a sandy beach surrounded with many clay and limestone slopes. It is dominated with a watch tower at the top of the hill. The sandy beach takes almost all the beach area.
On the right, the flat rock bed is ideal for those who love this beach but does not like to lay their feet in the sand. It offers a wider choice of bathing situations or a versatile day for those who wish to be away from the crowns. It is not well known with tourists and so you will meet more locals than foreigners.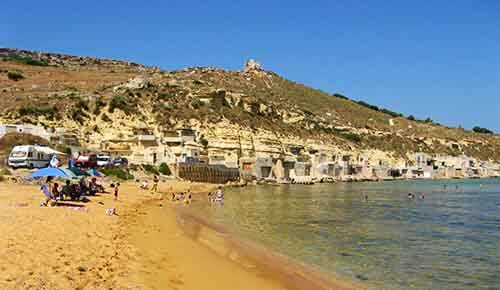 This bay is part of three bays located near each other. Next to it lies Ghajn Tuffieha then Golden Bay. They are all separated with high rock and clay peninsulas with no interconnecting roads. It is only a twenty-minute drive from here to arrive to both to Riviera Martinique and Golden Bay via Mgarr.
Gnejna is the least visited from the three. Here you find complete tranquillity and space to stretch yourself. Different areas on the side of the beach offer splendid areas for swimming. The crystal clear water offers a splendid opportunity for snorkelling. The inner part on the right side is a nudist's hideaway although this is illegal in Malta.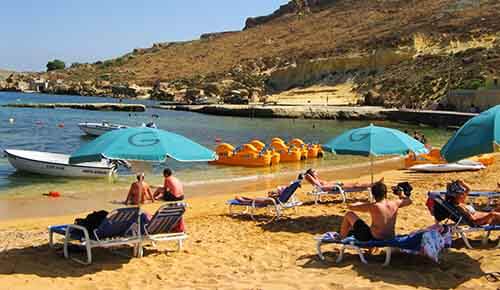 How to get to Gnejna Bay
getting here by car
Gnejna bay beach is at the bottom of a hill passing by Mgarr village. Getting here by car is very easy. There are plenty of signs from the village of Mgarr. First you must get to Mgarr then from there proceed to Gnejna bay.
There is ample parking beside the sandy beach. During peak summer the parking will be full but you can part along the main road.

Getting Here By bus
To 'Gnejna' Bus Stop (Direction to Cirkewwa): Direct routes 101.
If you are not coming from Cirkewwa or Mellieha then you must get the number 44 from Valletta to Mgarr village then get route 101 to Gnejna bay.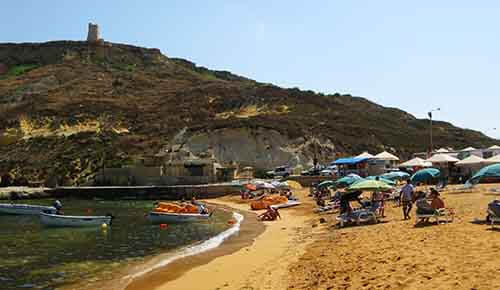 What Does gnejna bay beach offer
Beach Quality:

The bay is kept clean all the time and the water is crystal clean.



Sunbeds and umbrellas can be rented from the bay. 

You can also bring your own umbrella and chairs to stay on the sand.



Wheelchair Accessibility - The beach is accessible as it is adjacent to the parking area. With some help, you can go down on the sand. There are ramps leading to the beach.
Public Rest Rooms - Rest rooms are available a small walk away from the beach.
Food and Drinks - There is a van that provides food. You can also go to the village core of Mgarr and enjoy a delicious plate of Maltese rabbit.
Bar-B-Ques and Camps are not permitted

 on the beach. You also cannot acquire a permit to do so.

Warnings - No specific warnings except when the sea is rough that one should be careful. This is mostly during the winter time and does not affect much of the swimming period.
There is a small part of the bay that is considered as the nude beach. It is illegal in Malta to be nude in public.
During the summer months, there are swimming zones to keep everyone more safe.
What Is There Close To The Beach
closest villages
 The closest villages from the bay are Mgarr, Mosta and Manikata
The Village Of Mgarr
The village lies in the country side, being the most isolated village 5 kilometers away from Mosta. The parish church is very prominent lying in the centre of the village with a large square in front.
The population is very much engaged in agriculture with very rich farmland. They are well known for the growing of strawberries, watermelons and vine yards.

It is located just before proceeding to Gnejna bay beach.
cultural attractions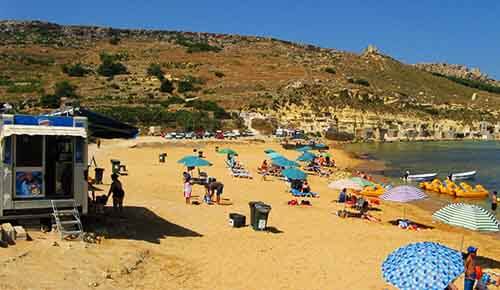 hotels and accommodation
There are no hotels and accommodation close to the bay. The closest hotel is at Golden bay, the Radisson Blu Resort & Spa, Malta, Golden Sands.
Gnejna Malta beach is the place where you can enjoy a quiet swim.
Want To Share This Page On Pinterest? Pin It Here!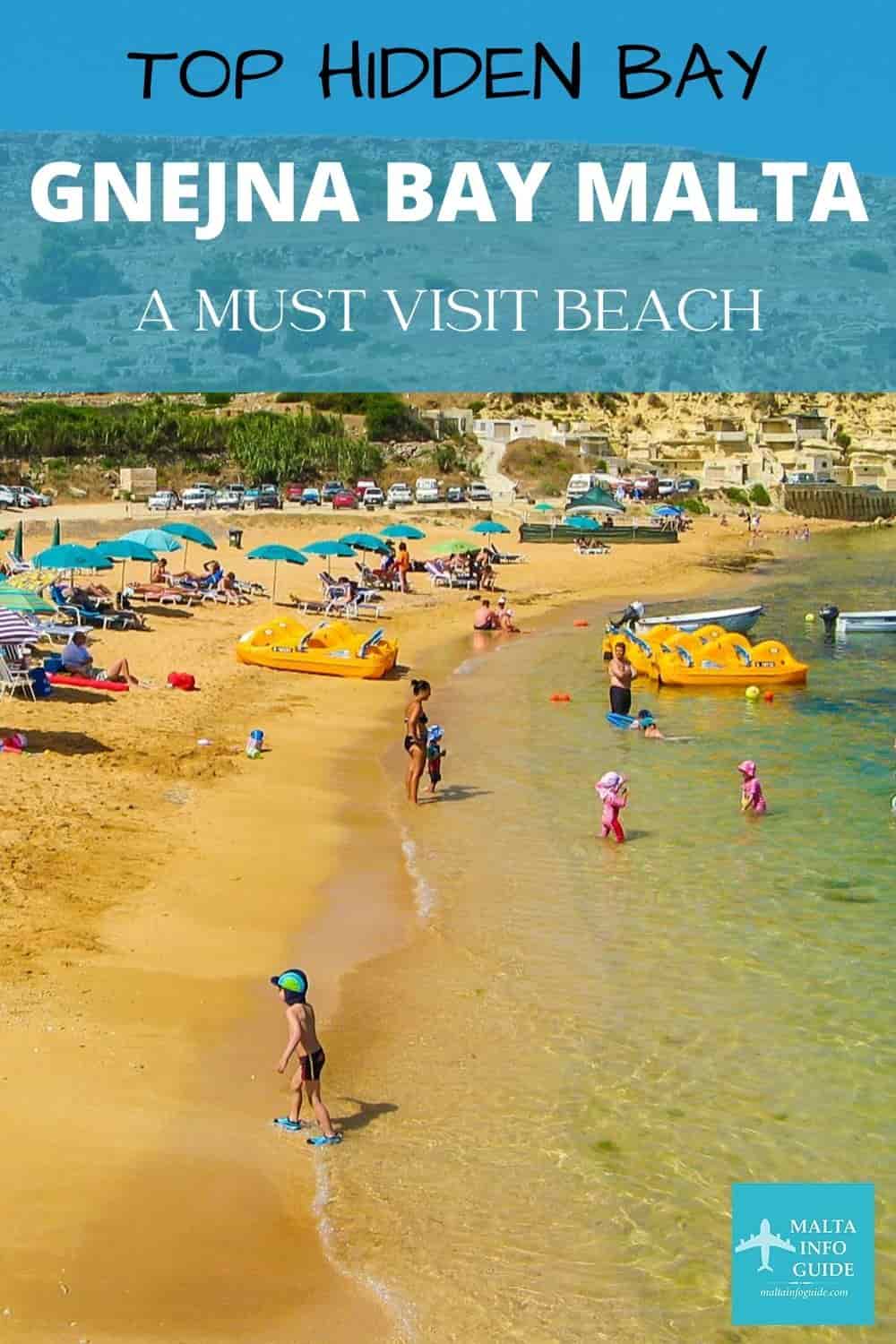 want to rent a car in malta?
We have used Discover Cars every time we rented a car. We highly recommend them due to their good service and good prices.
Get The Best Rates On Your Car Rental Now!
need to book a hotel for your malta visit?
Using Booking.com, enter your travel dates and number of occupants then rates will be available for hotels and apartments during your visit to Malta 
Book Your Hotel In Malta on Booking.com for the Best Rates!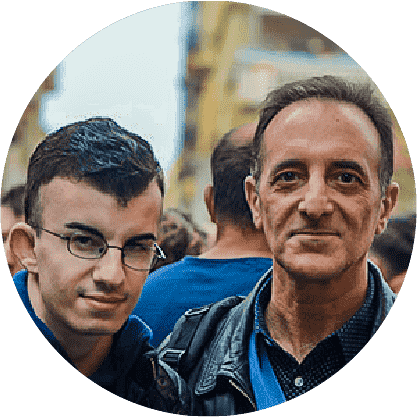 By Albert and Benjamin Magro