ta' hagrat temples
Part Of Our Megalithic Temples
Ta' Hagrat megalithic temples lies within Mgarr village. Dating back between 3300 and 3000 BC, it forms part of the group of megalithic temples which have been been inscribed with the UNESCO World Heritage Sites. It is home to two well preserved temple structures.

The smaller one touches the bigger one on the north side. It is located on the periphery of the Zebbieh inhabited area on the outskirts of Mgarr village and about one kilometer from Ta' Skorba Temple.
A virtual tour of Ta' Hagrat Temples is available. Click here to see the temples virtually.
Disclaimer: On our website, you will find affiliate links from which we receive a small commission.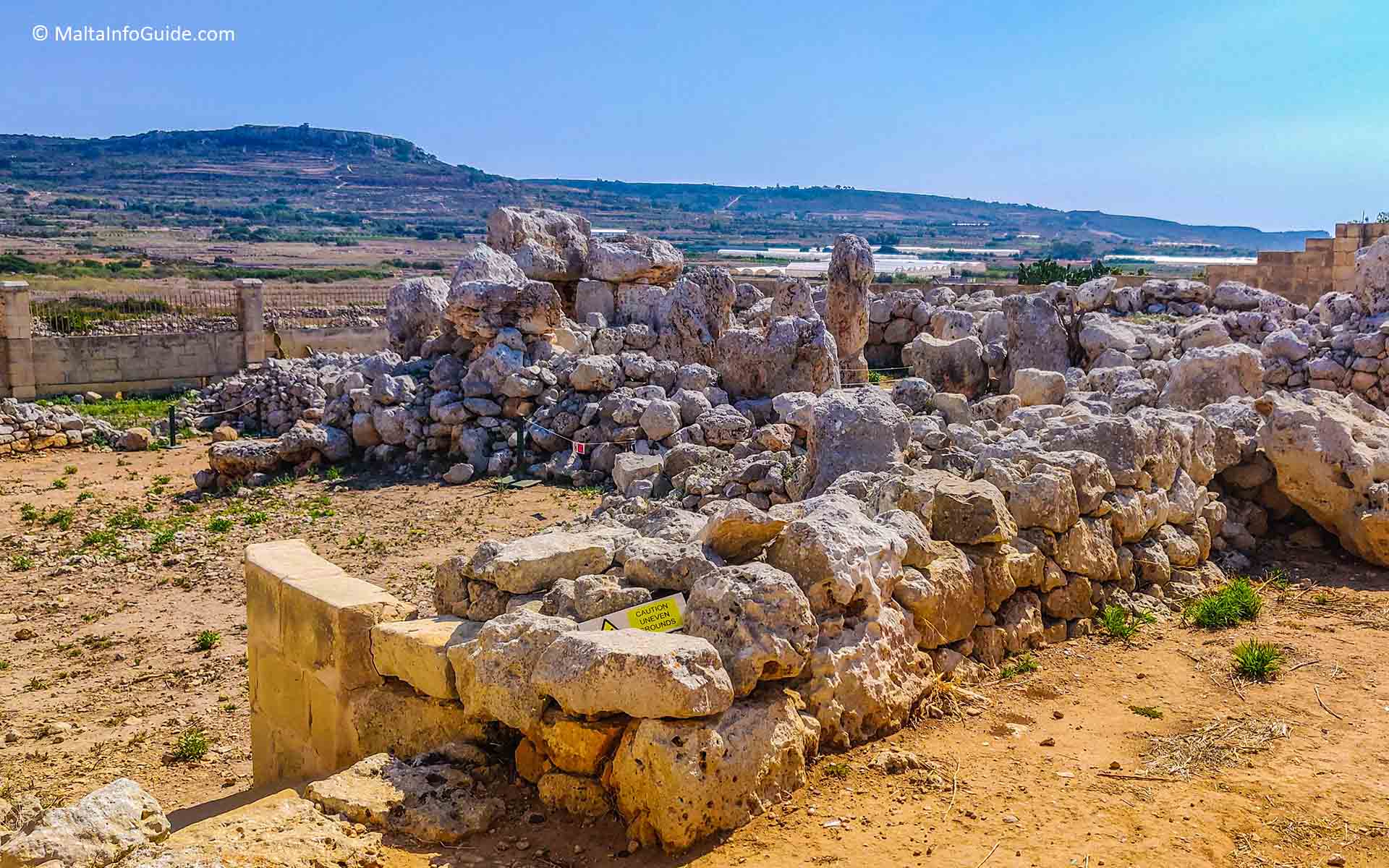 Information For Visitors To Hagrat Temples
opening hours
According to Heritage Malta, Ta' Hagrat Temples opening hours are as follows Tuesday to Sunday from 10:00 to 16:30.
They are closed on 24th, 25th & 31st December, 1st January & Good Friday.
ticket information
Tickets are not available at the premises. You will not be allowed on site without a ticket. Here are the all the way to purchase tickets.
From a Heritage Malta museum.
Mgarr Local Council from Monday and Saturday at 09:00 and 12:00. Public holidays excluded.
'Farmers Bar', Zebbieh (next to skorba) and 'Mgarr Snack Bar', Mgarr village square.
Multi site tickets and Heritage Malta membership tickets can also be used.

how to get to hagrat temples
Follow the main road of Mgarr. On the right side there is the government primary school. In front of it there is a short road down to the temples.
Parking is not a problem just outside the entrance gate.

by car
Hagrat temples, located in Mgarr is very close to the Mgarr parish church.
Parking is very easy in its vicinity.
public transport
The bus stop is only 2 minutes away on foot.
To 'Teatrali' Bus Stop (Direction to Valletta): Direct routes 44, 101, 238.
To 'Teatrali' Bus Stop (Direction to Mgarr): Direct routes 44, 101
To/From Valletta: Direct Routes 238
map of ta hagrat temples
A Brief History of Hagrat Temples
The older temple is dated 3,600 - 3,000 BCE (Ggantija Phase) and the smaller 3,300 - 3,000 BCE Saflieni Phase. It is known that the temples were constructed on an older site which dates from 4,100 - 3,800 BCE.
The site was excavated in 1923 by Sir Temi Zammit and once more between 1925 and 1927 with the direction of G.G. Sinclair. During 1937 all the site was rehabilitated.

The evidence of a village that stood on this site is through the abundance of pottery found. This potter dates back to 3800 – 3600 BCE (Mgarr phase) meaning that it existed before the temples themselves.

The most significant of this site is not from the actual remain but what was actually found during the excavations.
This gives light to the earliest inhabitants of Malta such importance led to be listed as a UNESCO World Heritage Site. The most important finding was the discovery of a small limestone model of a roofed building.  It is now exhibited at the Valletta National Museum of Archaeology.
It is uncovered like the Skorba site close by and can be appreciated in its original natural environment. Temple is rather small and a visit takes not much more than a half an hour.
This temple is not enclosed by tourist ramps and paths like other sites.
What You Find In The Vicinity
Gnejna Bay, a very good spot for swimming, just 2.5 kilometers away.
Public Toilets just beneath the church square.
Here is the center for many restaurants very popular for eating Maltese rabbit.
Visit the Mgarr parish church, which was built in the form of an egg.
There are no hotels anywhere in the area. The closest are at Golden Bay.
want to rent a car in malta?
We have used Discover Cars every time we rented a car. We highly recommend them due to their good service and good prices.
Get The Best Rates On Your Car Rental Now!
need to book a hotel for your malta visit?
Using Booking.com, enter your travel dates and number of occupants then rates will be available for hotels and apartments during your visit to Malta 
Book Your Hotel In Malta on Booking.com for the Best Rates!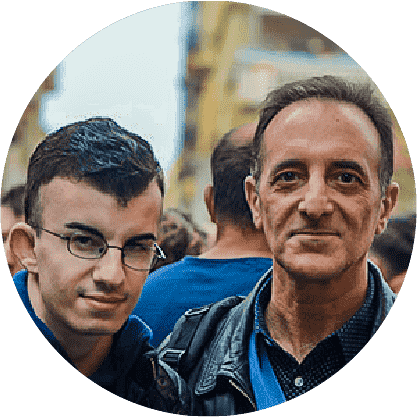 By Albert and Benjamin Magro