Captain Morgan Cruises
4 Lovely Cruises To The Blue Lagoon Malta
Captain Morgan cruises is the major operator in the sector operating daily trips to Comino for the past 40 years. Today Captain Morgan operates a variety of vessels for all tastes offering the best cruises especially day trips to Comino and Gozo.
At the same time there are several cruise companies operating from Malta and Gozo islands and probably dozen of re-sellers around touristic areas selling packages from simple boat trip rides to take you to Comino to day trips.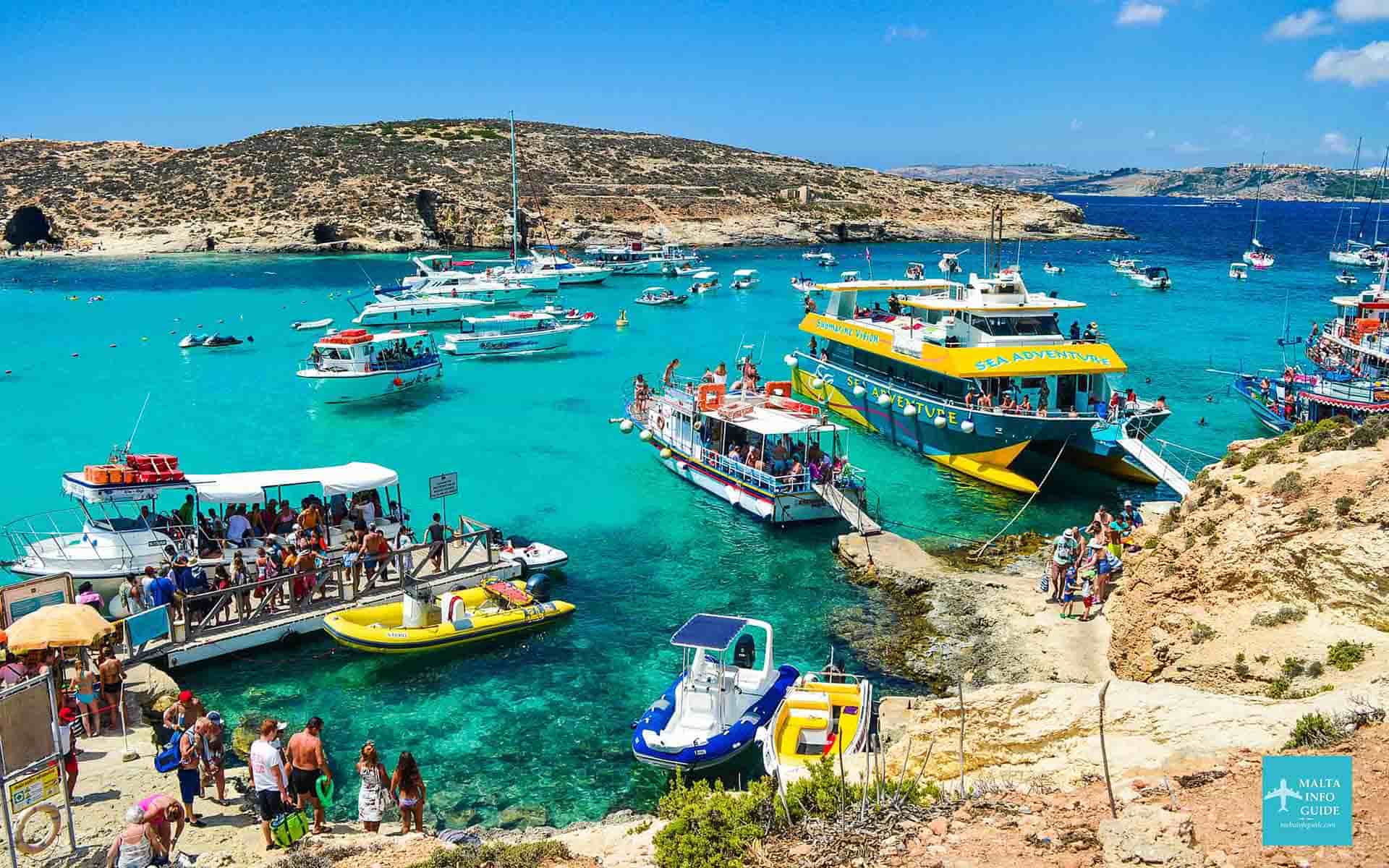 Disclaimer: On our website, you will find affiliate links from which we receive a small commission.
Various excursions are available. Here we are listing the comino ones with the most basic information on which you can make your decisions before you actually come for your holiday in Malta.
We recommend to take a boat that you can stay with during the day due to lack of space on the sandy beaches. Try to choose a lean time to visit Comino and a day during the week. But during the summer months every day is a very busy one and will not make any difference on choosing a specific day.
Gozo, Comino and The Blue Lagoon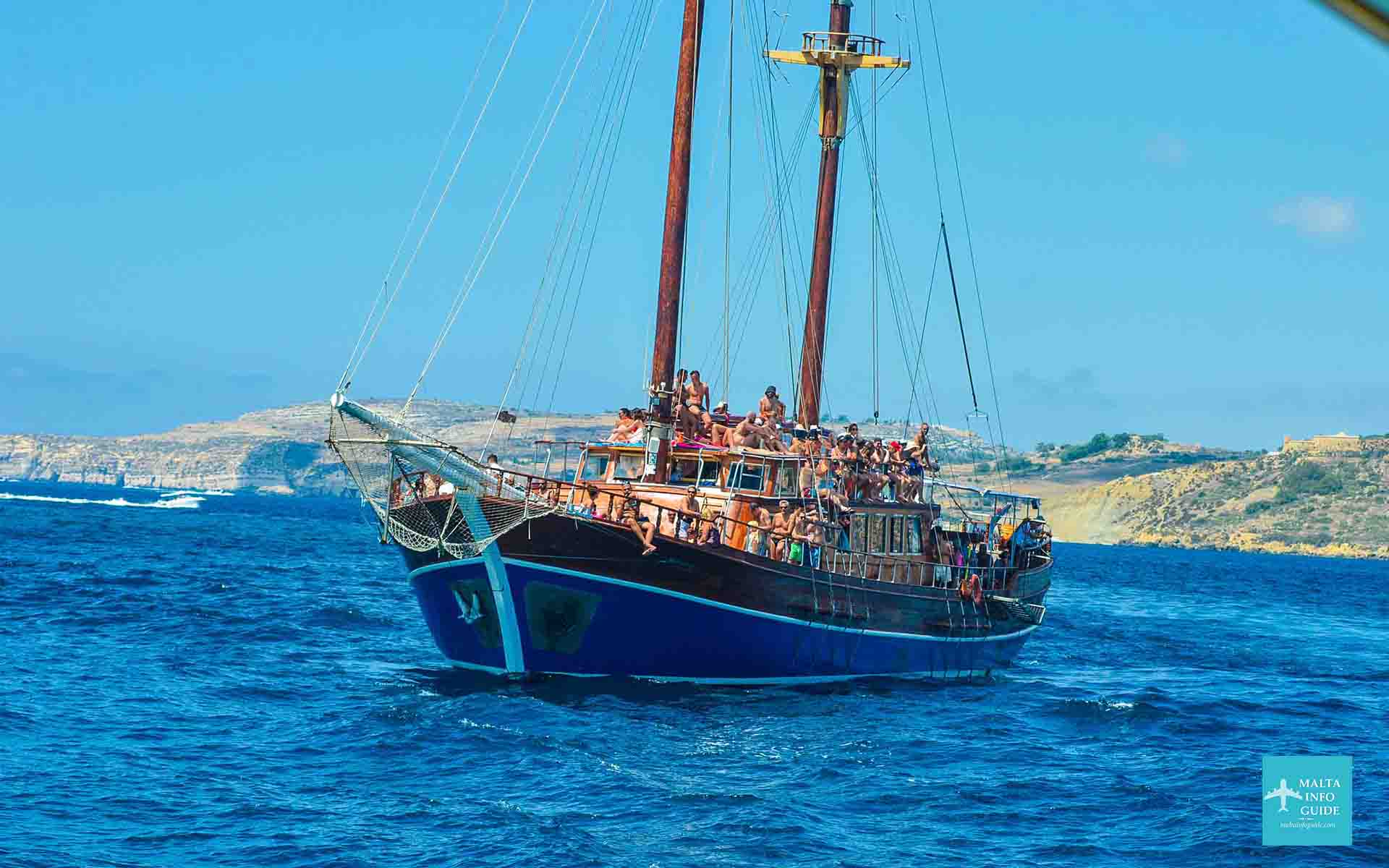 Head towards Gozo and Comino in the stylish Fernandes boat. First stop is on the island of Gozo where the boat will drop its anchor in one of the bays at around 11:15. Here you will spend some time swimming, relaxing and sunbathing.
During the day you will be provided with a buffet for lunch. After, the boat will lift up its anchor and set off to Blue Lagoon to spend the rest of the tour there. At Comino you will be allowed to get off the boat and wander around the island and also go for a swim. Around 17:00 you will arrive back in Sliema.
Gozo, Comino and the Blue Lagoon Details
Adults (13+): €90
Children (Under 12): €65
Jeep Safari & Catamaran Tour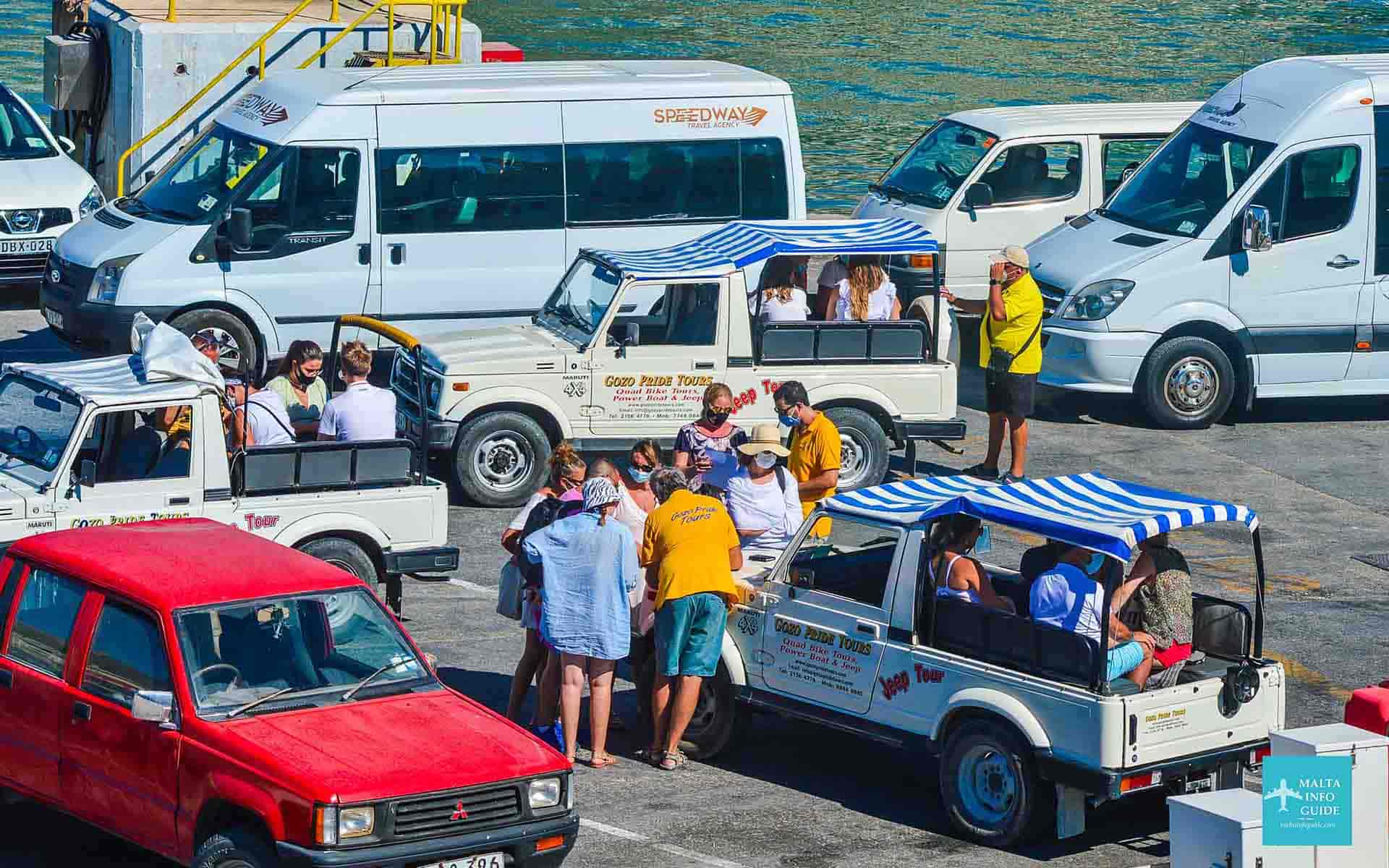 The tour starts at 8:30 with a Jeep tour round the island of Gozo and its attractions. After a few hours you will board the catamaran which will take you to the island of Comino for a swim and to explore the surroundings.
You will leave from the Jeep Safari station and proceed to the Gozo ferry.
You begin to discover the magnificent Island of Gozo, also known as the fabled Island of Calypso.
At Comino you will explore a couple of bays including the Blue Lagoon. Included with the tour is a meal, a bar with a variety of beverages. Around 18:00 you will return to Sliema.
Jeep Safari & Catamaran Tour Details
Adults (13+): €90
Children (Under 12): €65
Catamaran Tour to Comino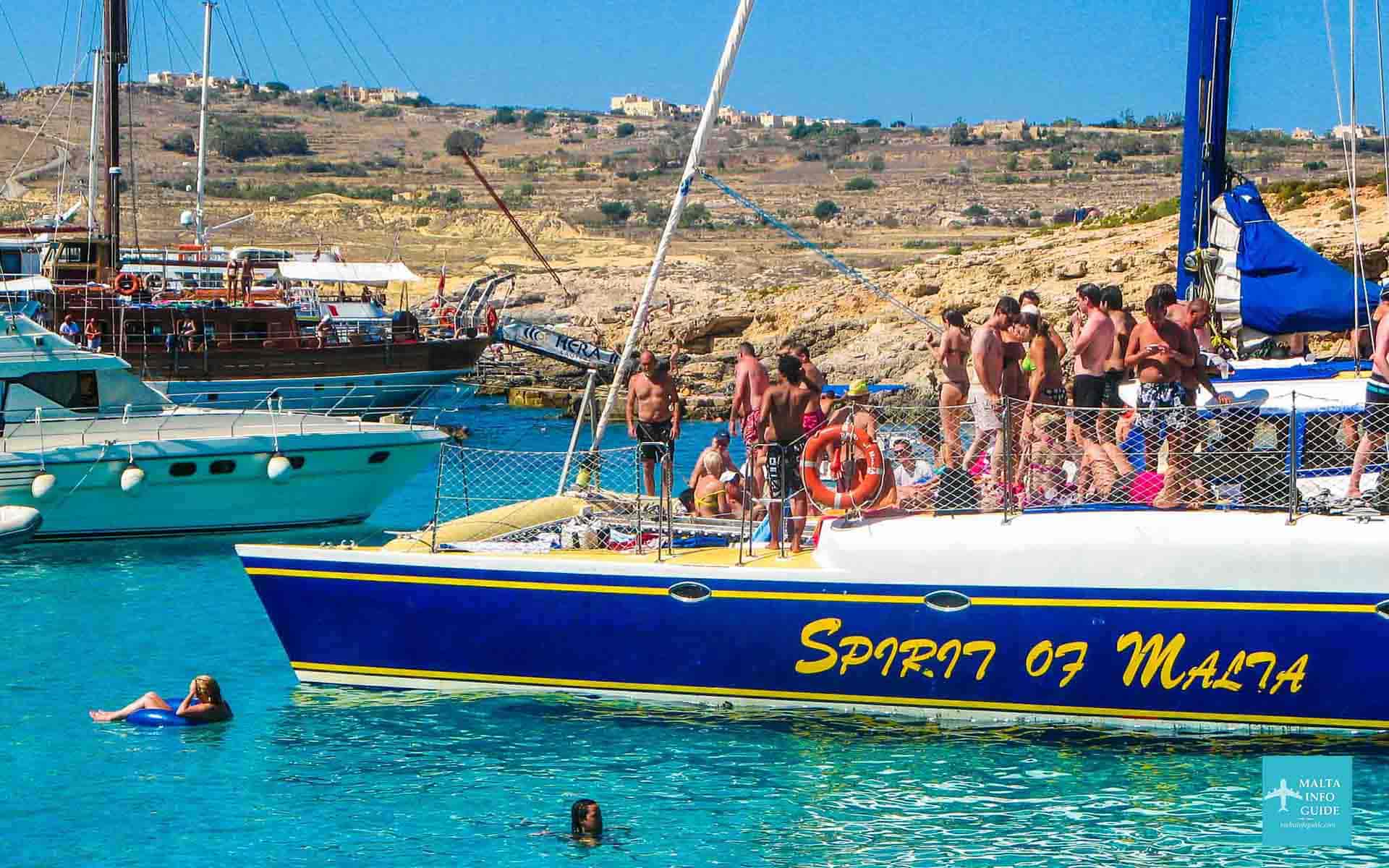 Malta's most popular excursion is the catamaran trip, one of the best known excursions on the island. With this tour you get to experience some of Comino's most difficult-to-reach areas, like the Crystal Lagoon.
The catamaran departs at 10:00 from Sliema Ferries. You will spend the day cruising on the world's largest sailing catamaran around the three islands coast. There is no fixed itinerary as it all depends on the weather.
On your journey you will have a chance to swim in a number of bays including the Blue Lagoon on the island of Comino. This is all weather permitting.
Included in the price is a buffet lunch and free open bar including a number of beverages. After having lunch enjoy music from our talented musicians which will provide music for the evening. Meet new people, learn a new dance, or just have a good time! On board the catamaran, there are a number of amenities such as restrooms and showers. The catamaran will return to Sliema at around 18:00.
This tour is a one-of-a-kind experience. Make sure to book your tickets early to avoid disappointment.
Catamaran Tour In Comino Details
comino Hop-On Hop-Off with the catamaran
You can travel between Sliema, Bugibba, Mgarr (Gozo), and Comino onboard a hop-on hop-off catamaran which is the cheapest and fastest mode of transport.
There are multiple trips each day on the Hop-On Hop-Off catamaran which departs from Sliema then to Bugibba, continues to Mgarr Gozo and to the Blue Lagoon in Comino. Anytime you like, you can get off the hop-on hop-off and then get back on later.
The most luxurious and comfortable means of getting to Comino's Blue Lagoon is on our completely air-conditioned catamaran, which is brand new and ultra-modern in every way.
Comino Hop-On Hop-Off Catamaran Details

Adults (12+): €15
Children (5 - 11): €65
Infant (under 4): €0
want to rent a car in malta?
We have used Discover Cars every time we rented a car. We highly recommend them due to their good service and good prices.
Get The Best Rates On Your Car Rental Now!
need to book a hotel for your malta visit?
Using Booking.com, enter your travel dates and number of occupants then rates will be available for hotels and apartments during your visit to Malta 
Book Your Hotel In Malta on Booking.com for the Best Rates!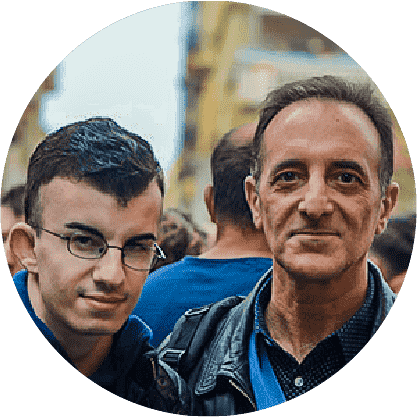 By Albert and Benjamin Magro