explore malta Ghar Dalam cave
a prehistoric site dating back 500,000 years
Malta Ghar Dalam Cave means 'Cave of Darkness' which dates back to the prehistory time era. It contains the bones of animals that were stranded and subsequently became extinct on Malta at the end of the ice age.
Disclaimer: On our website, you will find affiliate links from which we make a small commission.
Malta's oldest prehistory location on the islands where you find the earliest signs of human habitation from 7400 years ago engaging you as a visitor to go back in time.
This cave is 2000 years older than the Pyramids in Egypt and Stonehenge. 
It is the start of the Prehistoric Age in Malta dating from 5200 to 4500 BC. During that time Malta was joined to Africa and Sicily since the water of the Mediterranean were very low due to the melting of ice.
Large animals such as freshwater tortoises, foxes, hippos, dwarf elephants and other vertebrates roamed around for food.
The history of the islands due to the findings inside this cave, can be decoded from the Stratigraphy which are distinguished in six principal layers.
The six principle layers are:
Domestic Animal Layer - The top layer known also as 'cultural layer', giving evidence of the existence of human settlement on the Maltese islands, dates to 7400 years ago.
Calcareous Sheet - 0.6cm
Deer Layer - 25,000 to 18,000 years ago
Pebble Layer - 25,000 to 18,000 years ago
Hippopotamus Layer - 500,000 years ago
Bone-Free Clay Layer - 500,000 years ago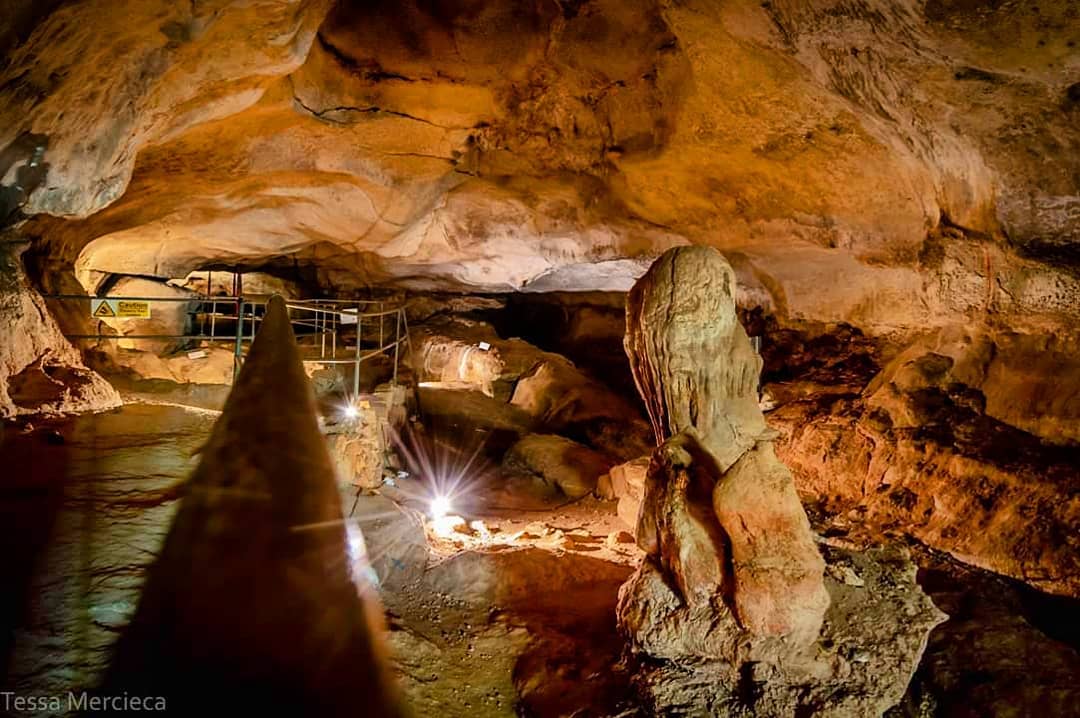 Instagram Photo By @tessamercieca7
Information For Visitors To Malta Ghar Dalam Caves
opening hours
Monday to Sunday: 09:00 - 17:00
Last admission: 16:30
Closed on 24, 25 and 31st December, 1st January and Good Friday.
ticket information
Tickets: Only accessible to Ghar Dalam

Adults (18 – 59 years): €5.00
Youths (12 – 17) & Senior citizens (60 years and over): €3.50
Children (6 to 11): €2.50
Infants (1 – to 5): Free
Tickets: Accessible to Ghar Dalam and Borg In-Nadur

Adults (18 – 59 years): €6.50

Youths (12 – 17) & Senior citizens (60 years and over): €5.00
Children (6 to 11): €4.00
Infants (1 – to 5): Free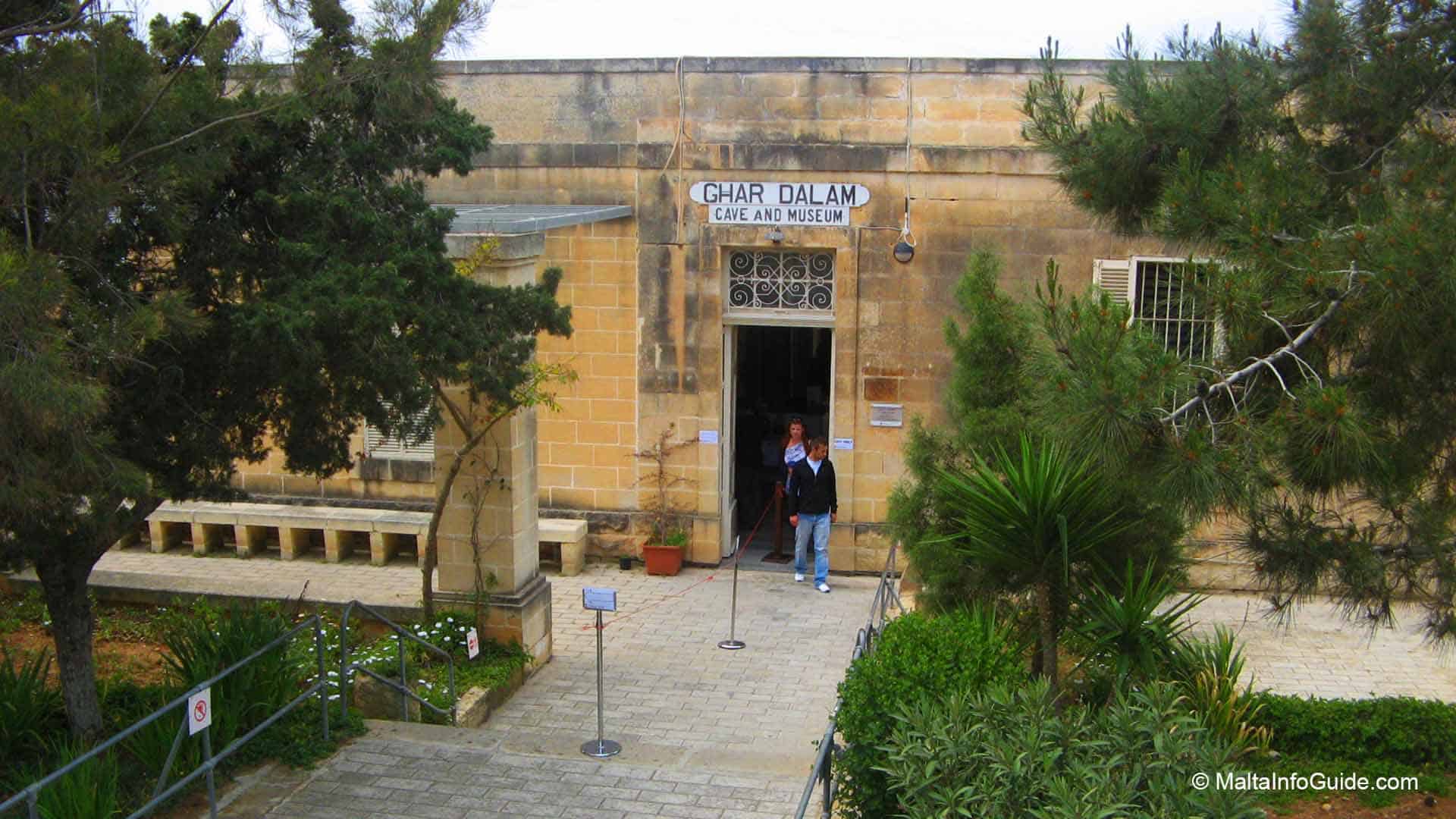 How can I buy tickets?

If you want to just go to Ghar Dalam or Borg In-Nadur or both together, you will have to buy the tickets from there.
What if I want to go to other temples together with these?

There are tours available that combine different sites together.

1. Malta Prehistoric Temple Tour (Half Day) - In this tour you will visit Ghar Dalam and Hagar Qim and Mnajdra Temples. This tour does not include Borg In-Nadur
2. Malta Prehistoric Temple Tour (Full Day) - In this tour the locations you visit are Hagar Qim and Mnajdra Temples, Ghar Dalam Caves, Limestone Heritage, Marsaxlokk Fishing Village and Blue Grotto. This tour does not include Borg In-Nadur.
If you purchase tour tickets from any of the above two links, enter 'maltainfoguide' in the coupon box for a 5% discount.
how to malta ghar dalam cave
by car
Ghar dalam is situated on the main road leading to Birzebbugia. Parking is easy and accessible adjacent to the museum.
Where is Ghar Dalam located? 
Here is a map showing you the location Ghar Dalam. It is located very close to Marsaxlokk Fishing Village.

How can I get to Borg In-Nadur from Ghar Dalam?

Borg In-Nadur is only 11 minutes on foot. Below is a map showing you the distance between the two premises. We suggest to go to Ghar Dalam first before going to Borg In-Nadur since you can buy one ticket to enter both sites.

public transport
To 'Dalam' Bus Stop (Direction to Valletta): Direct routes 80, 82.
To 'Dalam' Bus Stop (Direction to Birzebbugia): Direct routes 80, 82, 85
To/From Valletta: Direct Routes 80, 82, 85
The route 85 only passes one way from near the caves.

Hop-On Hop-Off Routes

The Red South Route for both sightseeing operators namely Malta Sightseeing and City Sightseeing Malta pass from here with a stop just beside the Museum.
The Ghar Dalam History Timeline
The cave was formed around 500,000 years ago by water seeping through the Lower Coralline limestone during the Pleistocene period including flooding which washes inwards all materials in its path.
The formation of the cave started around 500,000 years ago.
The first archaeological digs were carried out during 1885.
It was opened for the public during 1933.
A museum was built in 1933.
During World War ll the cave was used as an air raid shelter for 90 people.
The British forces used it as a storage for fuel.
After the war, the museum was opened again to the public.

In 1987, researchers from the university of Lecce Italy conducted investigations and discovered Palaeolithic cave art depicting human hands, anthropozoomorphic, and several animal designs from underneath the stalagmatic formations.

During 2002 a side extension was built onto the museum. This section of the museum explains the effects of life on earth and the effects of the Ice Age on Malta.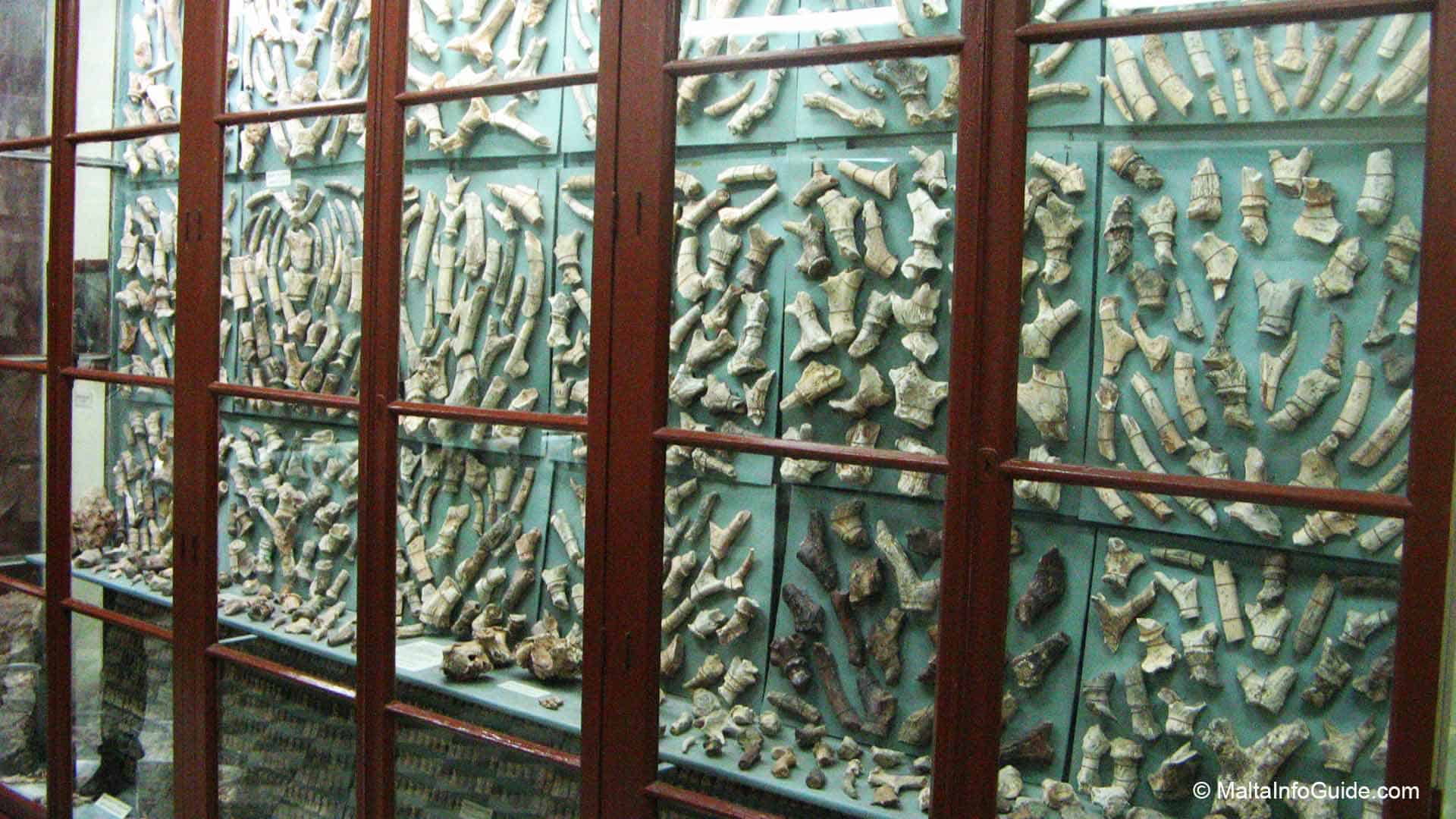 facts about the cave
The museum displays a vast wealth of finds from animal bones to human artifiacts.
The entrance to the cave is from behind the museum. You must go down a staircase and a short passage.
The cave is around 144 metres deep but only the first 70 metres are accessible to the public.
The pottery is a local variant of the impressed ceramic wares that we know to be the oldest of their kind in the Mediterranean coastal regions. The pottery is associated with the spread of agriculture in these areas.
Ghar Dalam remain an important link to Malta's prehistoric era.
If you have never seen swarf elephants hippopotamuses, micro-mammals and birds more than 500,000 years old.
On display in the cave a pillar of sediment in the middle of the excavated floor to show the stratigraphic sequence.
Unique Victorian style display units in Europe showing numerous bones and teeth.
Frequently Asked Questions
Are the premises accessible for wheelchairs?
Unfortunately no they aren't as there are steps that lead to the caves and in the caves, the flooring is uneven.
Are there any tickets online to purchase for the Museum?
No there aren't. You will need to buy them when you get there.
Can I buy souvenirs from here?
Yes there is a small area when you enter the premises where you can buy souvenirs.
Are the premises indoors?
Yes the museum is inside, but to get to the caves you will need to go outside where there will be stairs leading to the cave.
How much time is required to visit this site?
It depends on your interest. This location doesn't require more than a few hours to visit. When you arrive first visit the museum than walk down the staircase leading to the cave.
What You Find Close By
Closest Village: Birzebbugia is just down hill. The adjacent village is Marsaxlokk. Other close villages within the circumference of the main road leading to Birzebbugia are Zejtun, Ghaxaq.

Cultural Attractions

Borg in-Nadur lies very close to Ghar Dalam. Just down the main road on the right going up hill. Arriving at the first small Pretty bay.
Between Birzebbugia and Marsaxlokk Bay, lies St. Lucian Tower built by the knights of Malta between 1610 and 1611 forming part of the Wignacourt Towers. During the British colonial times, it was further reinforced.
Presently it is used as The Malta Center For Fisheries Science. It is not open for the public but one can walk around the tower admiring the fantastic view of the surrounding bay.
Ghar Dalam remains the main evidence of prehistoric life in Malta.
The historical location is governed by the Special Areas of Conservation (SAC) of International Importance and Special Protection Areas (SPA) which fall within the Natura 2000 which is an Environment European Commission which safeguards special protected areas around the world.
want to rent a car in malta?
We have used Discover Cars every time we rented a car. We highly recommend them due to their good service and good prices.
need to book a hotel for your malta visit?
Using Booking.com, enter your travel dates and number of occupants then rates will be available for hotels and apartment during your visit in Malta 
See Malta Hotels on Booking.com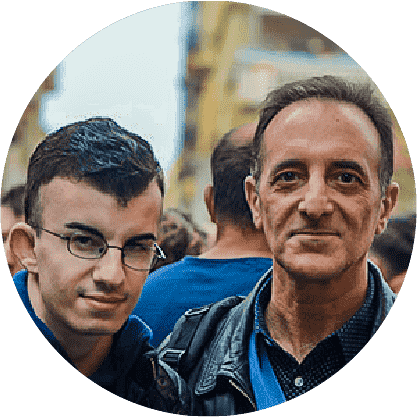 By Albert and Benjamin Magro