Malta History Timeline
Travel Ideas And Inspiration, Maltese Prehistory, Where To Visit In Malta, World Heritage Sites In Malta
Malta history timeline has an abundance of evidence and relics pertaining to its prehistoric period. All this evolved over several centuries through those people that occupied and settled on the Maltese islands.
Disclaimer: On our website, you will find affiliate links from which we receive a small commission.
The modern humans as we know them today, began approximately 7,000 years ago. This happened when the first Neolithic farmers crossed over from nearby Sicily.
Their efforts and determination which we have inherited has left an indelible evidence of their beliefs. Their capabilities, strength and endurance to survive the difficult times of those eras. This was the beginning of the history timeline.
Some of these sites have been classified as UNESCO World Heritage Sites, especially one of the oldest monumental structures in the world.
Maltese prehistory cronology divided into periods starts from the earliest presence of modern humans
Neolithic Temples (5,000 - 4,100 B.C.)

Ghar Dalam 5,000 – 4,300 B.C.
Located at Birzebbugia
Grey Skorba 4,500 – 4,400 B.C.
Located at Zebbiegh – World Heritage Site
Red Skorba 4,400 – 4,100 B.C.
Located at Zebbiegh - World Heritage Site
Temple period (4,100 - 2500 B.C.)
Zebbug 4,100 – 3,700 B.C.
Mgarr 3,800 – 3,200 BC.
Ggantija temples 3,600 - 3,200 B.C.
Located at Xaghra, Gozo - World Heritage Site
Hypogeum of Saflieni 3300 – 3000 B.C.
Located at Paola - World Heritage Site
Tarxien 3150 – 2500 B.C.
Located at Tarxien - World Heritage Site
Bronze Age (2,500 - 1,500 B.C.)
Tarxien Cemetery 2,500 – 1,500 B.C.
Located at Tarxien
Borg in-Nadur 1,500 – 700 B.C.
Located at Birzebbugia
Bahrija 900 – 700 B.C.
Located at Bahrija
These structure are dated to be older than other international renowned monuments.
The first megalithic building is 700 years older than the Bamenez Caim in Finistère (4500-3500 B.C.).
2400 years before the circle of Stonehenge England (2800-1100 B.C.).
2600 years before the pyramids of Egypt (2600-2400 B.C.).

A glimpse to sequence occupiers
Then came the Phoenicians, Greeks, Carthaginians, Romans, Arabs, Normans, Angevins, Aragonese. The Knights of St. John and the French. The British were the last up to 21st September 1964 when the Maltese gained their full Independence and subsequently their Republic in 1973.
You will not come here only for the sun and sea. Knowing a bit about the history will surely make your trip even more interesting. This will make you eager to explore the highly interesting history of our islands.
Malta history timeline helps you to understand our prehistory and invites you where to visit.
want to rent a car in malta?
We have used Discover Cars every time we rented a car. We highly recommend them due to their good service and good prices.
Get The Best Rates On Your Car Rental Now!
need to book a hotel for your malta visit?
Using Booking.com, enter your travel dates and number of occupants then rates will be available for hotels and apartments during your visit to Malta 
Book Your Hotel In Malta on Booking.com for the Best Rates!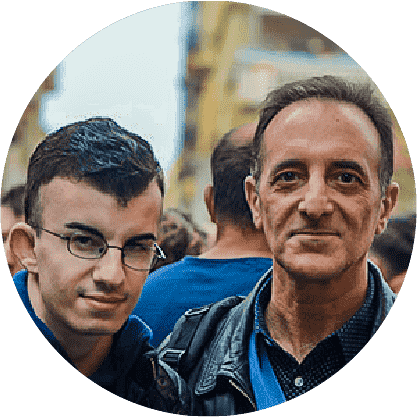 By Albert and Benjamin Magro