Skorba temples malta
The Prehistoric Temples Of Malta
The Skorba temples are located at Zebbiegh on the north side of the island around a kilometre from the village of Mgarr. It is considered to be one of the oldest temples on the Maltese islands.
Here we find two adjacent temples on this site, one is Skorba West (which is on the left side). This belongs to the earliest phase of megalithic construction Ggantija Phase 3600 to 3200 BC. Then Skorba East which is a four-apse temple, this was built at a later date in prehistory from the Tarxien Phase 3150 to 250 BC.
Disclaimer: On our website, you will find affiliate links from which we receive a small commission.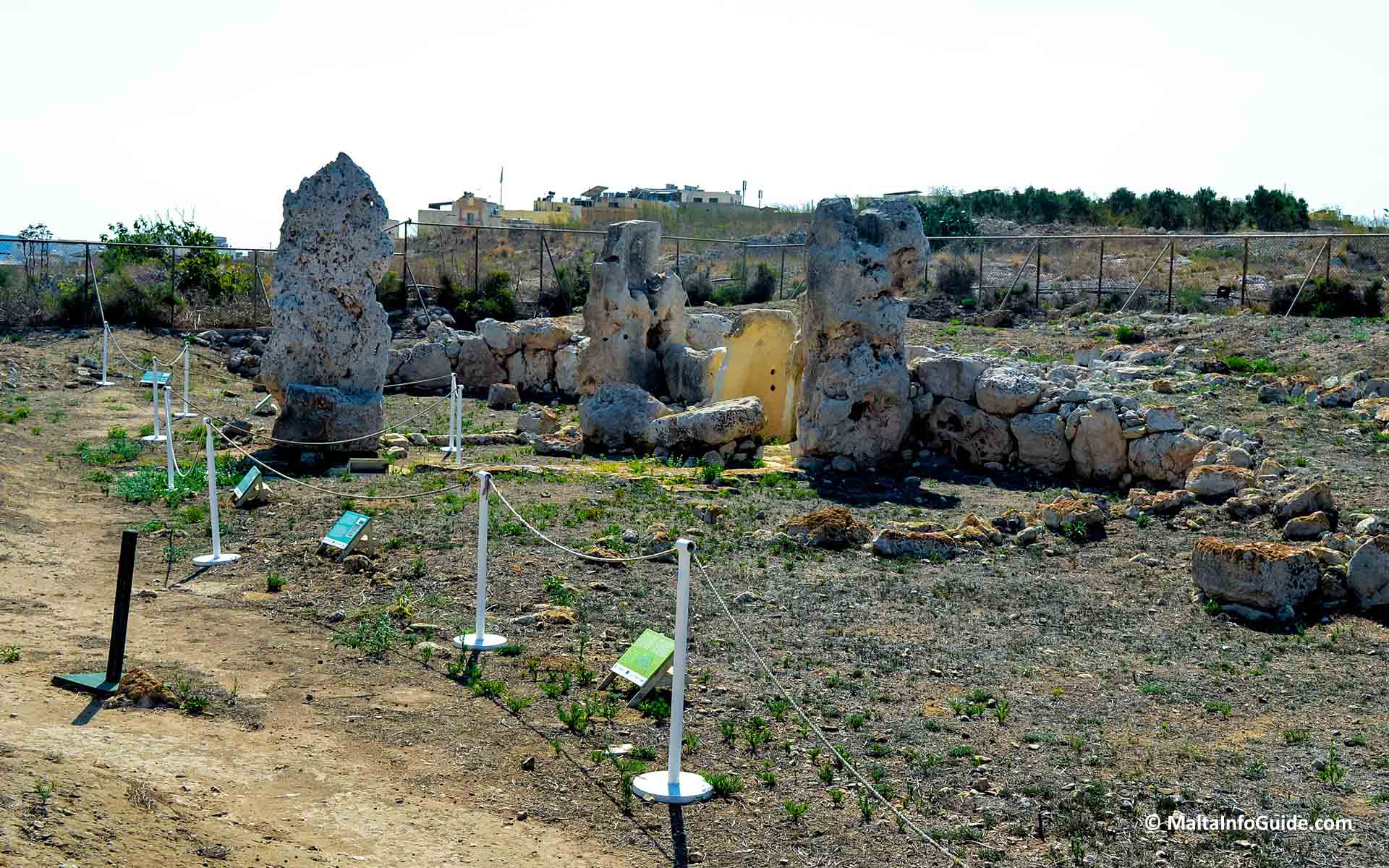 Why do we recommend to visit Skorba temples?
It is one of the earliest free-standing structures of such scale and complicity in the world.
From this site you will observed the incredible view of the countryside. This shows how intelligent the builders were and why these temples were so important to them.
The temples are not impressive as the other very elaborate ones. They still can offer you that uniqueness about our prehistory. Following the guide explanation is important to grasp this.
If you would like to see what they look like, Heritage Malta have created a virtual tour. Click here to see the Skorba temples virtually.
Information For Visitors To Skorba Temples
opening hours
Tuesday to Sunday: 10:00 and 16:30
Skorba Temples are closed on 24th, 25th & 31st December, 1st January & Good Friday.
ticket information
You cannot buy tickets when you arrive at the premises. You will not be allowed on site without ticket. You have a number of choices from where to purchase tickets to Hagrat and a combined ticket to Skorba.
From a Heritage Malta museum.
Mgarr Local Council from Monday and Saturday at 09:00 and 12:00. Public holidays excluded.
'Farmers Bar', Zebbieh (next to skorba) and 'Mgarr Snack Bar', Mgarr village square.
Multi site tickets and Heritage Malta membership tickets can also be used.

how do you get here
by private vehicle
Skorba temples, located in Zebbieh is just a couple of roads off the main road coming up to Zebbieh.
Parking is very easy in its vicinity.
public transport
The bus stop is only 1 minute away on foot.
To 'Temi' Bus Stop (Direction to North of Malta): Direct routes 101, 238.
To 'Temi' Bus Stop (Direction to Mgarr): Direct routes 101
To/From Valletta: Direct Routes 238
map of skorba temples
A Brief Of Skorba Temples
Due to being used through a long period of time these temples was utilized throughout the Neolithic Period from the Ghar Dalam phase to the Bronze Age. Before the temples were built there was a small village where the foundations of the temples were cut and laid through these deposits.
The site was identified by the Maltese archaeologist Sir Temi Zammit in 1914. Was partly examined by his son Charles in 1937. But between 1960 and 1963 the site was excavated by David H. Trump. This was compared to other sites which were excavated much earlier.
The dating of the site was carried out with modern methods of dating and although the site does not have much of its original structures and in not a very good condition, the importance lies with excavated important information. This was added to the UNESCO World Heritage Site listing.
Points:
Unfortunately this temple has not endured the passing of time as it is not in a good state. This same condition can be said to its neighbouring temple of Ta' Hagrat.
This temple is exceptional as it furnishes important indications of the domestic aspect of the prehistoric people that lived on the island which were the persons who themselves built the temples.
It was one of the few which were excavated using modern excavation techniques.
If you visit the site you will observed that only one of the original trilithon vertical door way slabs has survived the passing of time.
What You Find In The Vicinity
The closest village to Skorba is Mgarr. The village is very popular for fresh Rabbit.
A popular sandy beach is located a couple of kilometers away, called Gnejna Bay.
Plenty of restaurants that offer the best Maltese rabbit.

A small visit to the Mgarr parish church is worth it. The church is built in the form of an egg.
The closest accommodation is at Golden Bay.
want to rent a car in malta?
We have used Discover Cars every time we rented a car. We highly recommend them due to their good service and good prices.
Get The Best Rates On Your Car Rental Now!
need to book a hotel for your malta visit?
Using Booking.com, enter your travel dates and number of occupants then rates will be available for hotels and apartments during your visit to Malta 
Book Your Hotel In Malta on Booking.com for the Best Rates!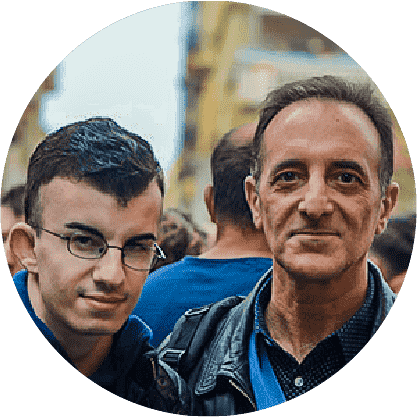 By Albert and Benjamin Magro