Malta Jeep Safari Tour
Discover Malta In An Adventurous Way
The Malta Jeep Safari Tour gives you fun and a unique way to see several places around the island. This is a very popular action full day tour.

Explore the many beautiful places in just one day especially if you are limited with time and wish to do other things while in Malta. You will visit the most important sites, villages, coastal locations, historical sites and off the beat tracks which on your own you cannot do.
Whether you are an adventurous person or not this tour is suitable for adults, adolescence and young children.
Note: Currently the tour is not being held.
Get ready to explore all the fun things with this safari tour, in this page you will find the essential details to guide you through this page.
Malta Jeep Safari Prices and Transfers
For prices and availability, click here for more details.
Transfers:

When filling in the booking form you must

provide the full address

of your accommodation, whether it is a hotel, apartment or B&B.

The approximate

pick up time

is at

08:00 and taken to the starting point of the tour

.

Drop off

will be around

17:00

.

When the tour finishes, the

transport will take you back to your accommodation

.

It is important to contact the operator ahead of the date to confirm that your booking is confirmed.
Price Includes:
Pick up and drop off to your accommodation

Lunch with local specialties

Licensed chauffeur jeep driver

Safari Tour Leader
No hidden charges

Enter 'maltainfoguide' in the coupon box to get a 5% discount
Tickets purchased are not refundable or exchangeable.

How To Book The Tour
Fir

stly 

select when you would like to attend.

 The tour is held everyday except for Sunday.

Secondly 

select the number of adults 

and/or

 children

 which will be attending the tour.

Enter

 'maltainfoguide'

 

in the coupon box to get a 

5% discount.

After you have selected the information, 

click book now.

Then 

fill up the form with your necessary details.

Choose your 

payment method 

then 

click Confirm Booking.


Enter 'maltainfoguide' in the coupon box to get a 5% discount.
Tickets purchased are not refundable or exchangeable.

Practical Information About Jeep Safari
What should I bring and wear?
You must wear comfortable clothes and shoes.
Especially during summer you must bring sunscreen, hat, plenty of water.
For the winter months bring a rain coat, hat and extra cover for windy days.
Malta Jeep Safari Route
Collection from your accommodation at around 08:00. You will be taken to the jeep safari departure point where the tour starts at 09.15.
Departure from Attard driving through main and secondary roads.
Proceed to St. Paul's Bay, Xemxija up to Mellieha village.
Drive up to the Red Tower overlooking Ghadira Bay.
Then proceed to Popeye Village located at Anchor Bay.
Next Stop is at the popular Golden Bay beach.
Proceed to the quiet village of Mgarr.
Drive through rural road to Fomm Ir-Rih a secluded quiet area.
Visit the Silent City of Mdina the old capital city.
Visit the village of Rabat just adjacent to Mdina.
From here proceed to the village of Dingli.
At Dingli Cliffs for a panoramic sea view and the island of Filfla.
Driving through the quiet areas of the rural roads.
Passing close to the Verdala Palace at Buskett wood land.
Proceed to the Blue Grotto tiny natural port.
The final destination Marsaxlokk fishing village.
The Jeep Safari tour ends around 17:00 where the tour returns to the same departure location and then taken back to your accommodation.

Enter 'maltainfoguide' in the coupon box to get a 5% discount
Tickets purchased are not refundable or exchangeable.

Malta Jeep Safari Private Tour
Want to have a private tour with your own guide?
The big advantage of a private tour is that you can create your own route and have your own jeep.
You can plan your own destinations and decide the amount of time you want to spend.
A private tour is offered for up to 4 people per jeep. The maximum duration of the tour must be 8 hours, this include pick up and drop off.
How do I book my private tour?
Fir

st click here.
Scroll down to package offer and select how many jeeps you need (1 Jeep = 4 people).

Enter

 'maltainfoguide'

 

in the coupon box to get a 

5% discount.

Click book now.

Then 

fill up a form with your necessary details.

Choose your 

payment method 

then 

click Confirm Booking.
Malta Jeep Safari Locations
Departure: Attard

Departure from the village of Attard which is centrally located and adjacent to Balzan and Lija. Proceeding from here along rural roads passing from the outskirts of Mosta, Mgarr, the small village of Zebbieh everywhere surrounded with fertile land. Further on passing from the Mizieb forestry area proceeding to Mellieha village to Ghadira sandy bay up the hill to the Red Tower.
Red Tower, Mellieħa

The Saint Agatha's tower 1647 also known as the Red Tower in order to be visible from a far during the time of the Knights of Malta. It is located on a prominent hill located to watch over north of Malta to Gozo and to Mdina. Now only an attraction to visitors above Ghadira sandy beach.
Popeye Village Fun Park, Mellieħa

It is also known as Sweethaven Village, it is located on the way to Mellieha sandy beach a purpose built film set village. The location is called Anchor bay with its natural charm cut off from all the surrounding habitat. A very popular destination reminding you of the film filmed in Malta during 1980.
Golden Bay

This bay is very popular with the locals and tourists. It is a sandy beach and surrounded by high rocks making it a very picturesque attractive location. On the side of the hill very nicely located there is the Radisson Blue Resort and Spa hotel attracting many for its quality services. The beautiful Ghajn Tuffieha bay is the next bay beside very popular with swimmer. These bays are popular all year round for sunsets.
Mġarr

A local quiet rural village with 3600 inhabitants in the northern part of the island. It is very popular for the strawberry yearly festival, farmland, vineyards and popular restaurants cooking local rabbit. Many of the locals are engaged in the agricultural activity.
Fomm ir-Riħ, Mġarr

It is close to Bahrija a small rural village a couple of kilometres from the village of Rabat. Further down the winding road you find an isolated wild beach with crystal clear blue water and popular among snorkelers and divers. It is a very peaceful and tranquille location very popular during the winter months for walks and for quiet quality time.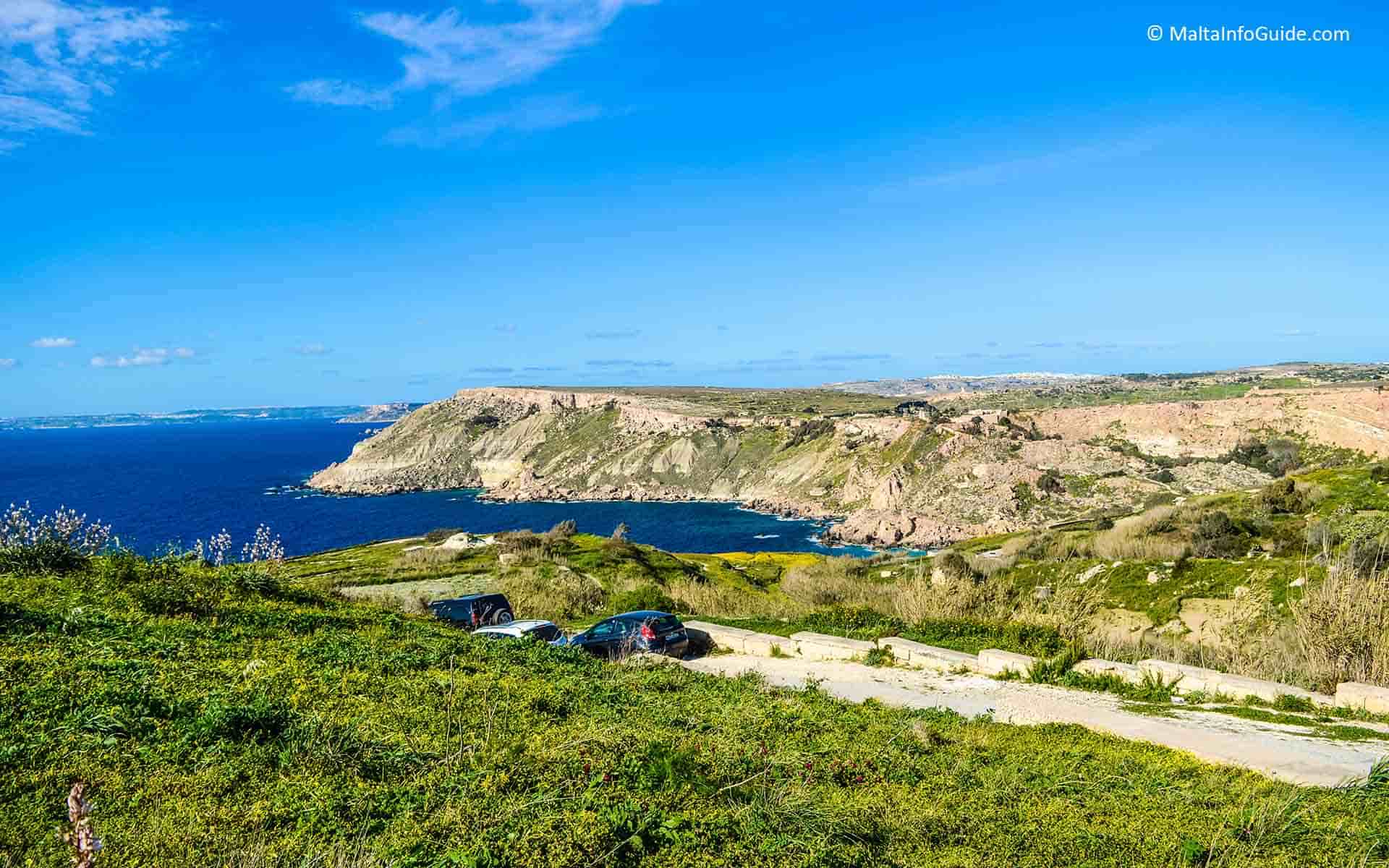 Click here to buy tickets PROMOTIONAL COUPON 'maltainfoguide' [-5%]
The Silent City of Mdina

One of the most visited locations on the island. It is a medieval city surrounded with high fortified walls. It standing on top of a hill watching the vast surrounding countryside across the island and Valletta and out at sea. This location was used since the bronze age people used to live on the island. It is unique, no other place is like it in both Malta and Gozo.
Dingli

This area is very popular with locals and tourists. You can enjoy formidable sunsets all year round. You can watch every day tourists taking selfies at sunset. The place is quiet except for the pasing cars. A good long walk.
The area beside the old radar station is the highest point on the island around 250metres above sea level.
Blue Grotto

Blue Grotto is popular for the 25 minutes trip to see the colourful grottos hidden under the high rocky hills. At this location you can walk around tranquile atmosphere and settle for lunch at a local restaurant eating fresh fish.
Marsaxlokk Fishing Village

The very popular village with the Maltese colourful boats ideal for many photos. You can stroll along the promenade, eat fresh fish at one of the many restaurants, but souvenirs and appreciate the the local way of life.

Get your Malta Jeep Safari Tickets Now
want to rent a car in malta?
We have used Discover Cars every time we rented a car. We highly recommend them due to their good service and good prices.
Get The Best Rates On Your Car Rental Now!
need to book a hotel for your malta visit?
Using Booking.com, enter your travel dates and number of occupants then rates will be available for hotels and apartments during your visit to Malta 
Book Your Hotel In Malta on Booking.com for the Best Rates!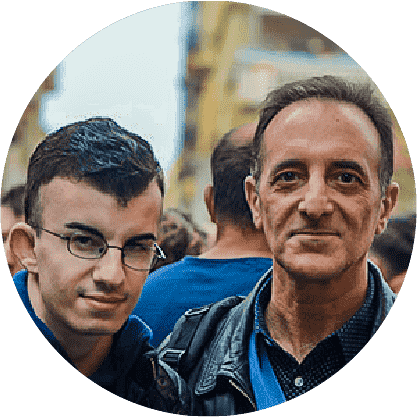 By Albert and Benjamin Magro