hop on hop off Malta
Sightseeing Tours

explore and discover the north of malta
The hop-on hop-off Malta sightseeing tours is one of the best opportunities to see Malta.
The Malta sightseeing hop-on hop-off blue route offers a practical tour service linking to all the popular spots in the north of Malta. This route starts from Sliema Ferries and head up to the north.
Disclaimer: If you book this tour through the links on this page, we receive a small commission at no cost to you. We were not paid to write this review.

Disclaimer: On our website you will find affiliate links from which we make a small commission.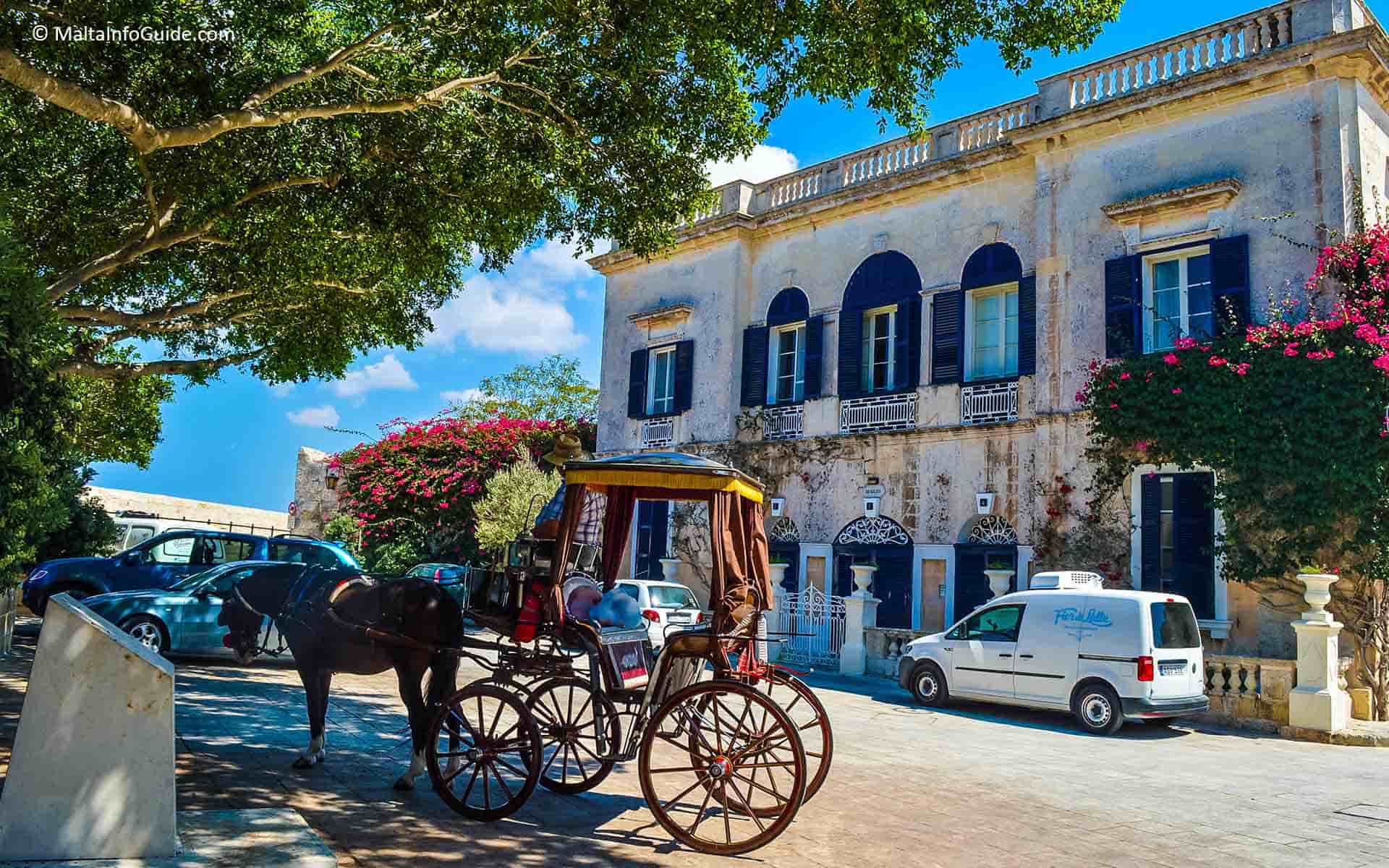 A karozzin at Mdina city. Click here to buy tickets PROMOTIONAL COUPON 'maltainfoguide' [-5%]
Information About the Tour
You can either have a ticket valid for 1 day or 2 days.
You can stop at any location, discover, then embark the bus again.
Audio commentary in 16 languages.
It operates seven days a week, every 30 minutes with 15 stops. Click here for the full timetable.
The tour operates from 09:00 to 15:00 leaving from Sliema.
There is a transport service from and to the northern areas (all major hotels in Marfa and Mellieha) in the morning and afternoon.

Included with the tour is a detailed map together with the route, stops and lines, as well as timetable and shuttle service.
The ticket you purchase can be used for both the north and south tour. The Gozo and night tour is a separate ticket.
Which languages is the tour in?

During the tour, the audio guide is provided in 16 languages.
The languages are English, Maltese, French, German, Dutch, Spanish, Greek, Italian, Japanese, Portuguese (Brazilian) and Russian.

facilities and amenities you should know
Some buses are wheelchair accessible.
Free transport to Sliema and back to your hotels.
what to bring on your hop-on hop-off tour
Upon entering the bus, a map will be given to you which shows you the route, stops and locations you visit.
There are some things you might consider on getting with you:
Sunscreen: If you come to Malta in summer, the sun will be very strong. We recommend bring sunblock with you to protect you whilst on the bus and outside walking around.
Water: Bring water with you to stay hydrated.
Umbrella: Even though we have 300 days of sunshine, it can still rain. Also having an umbrella when it is sunny is good as it protects you from the sun.
Comfortable walking shoes: We highly recommend that you wear walking shoes as you will be walking around as you get down from the hop on hop off.


Secure Payments Guaranteed

Secure Payments Guaranteed
Enter 'maltainfoguide' in the coupon box to get a 5% discount
eTicket (Mobile Ticket) available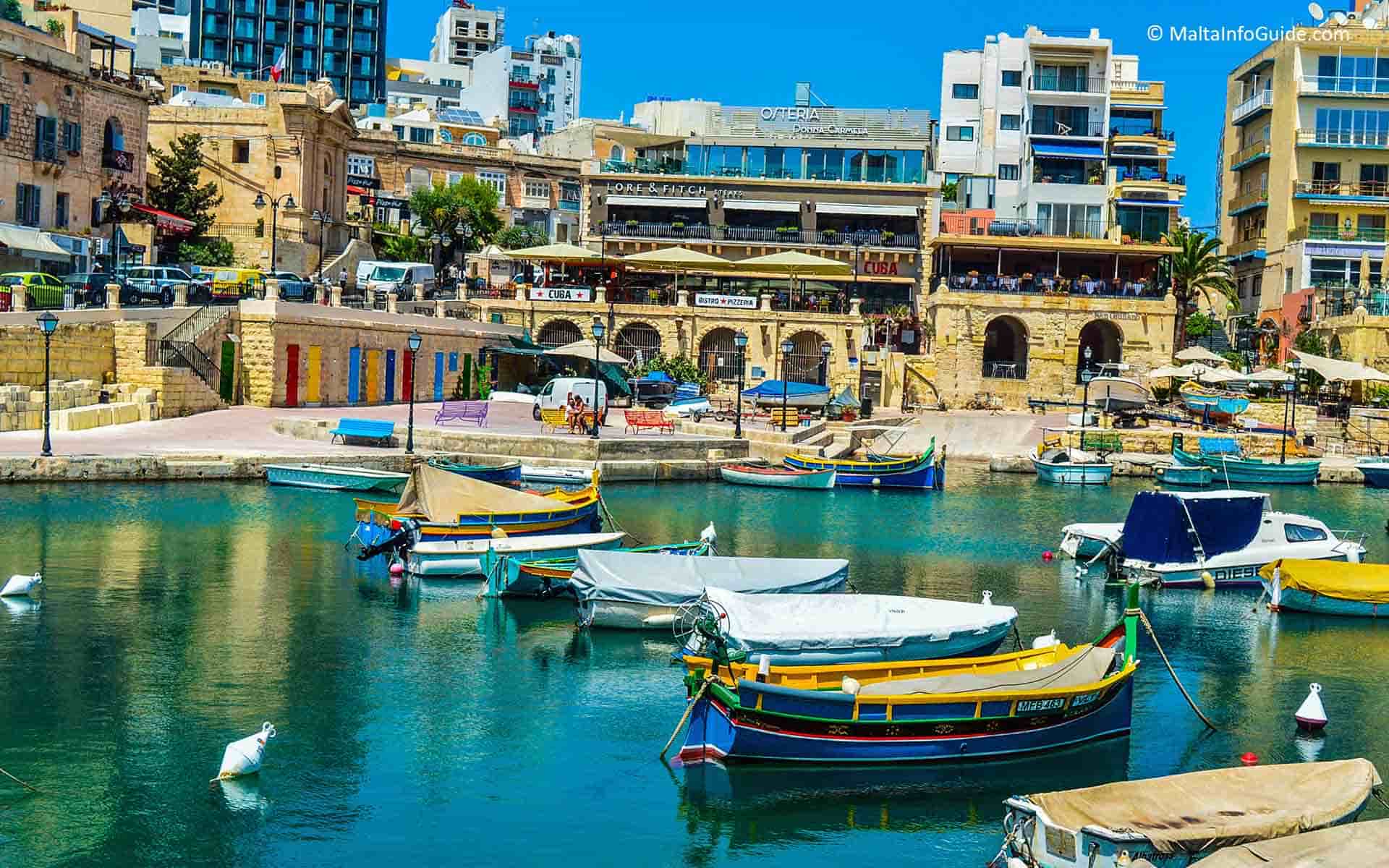 Spinola bay St. Julian's. Click here to buy tickets PROMOTIONAL COUPON 'maltainfoguide' [-5%]
How To Book The Sightseeing Tour
Malta Sightseeing Tours
Firstly, select the tour date.

Enter 'maltainfoguide'

 in the coupon box to get a 

5% discount

.

Secondly, select the number of adults (€20), teens (€12), children (Free).

The sightseeing tour can be done on 2 days. Under Additional Services you can select the 2-day ticket which is an additional €17 per person for an adult and €10 for a child.
After you have selected the information, click confirm selection.

The next step is to fill up the form with your accommodation and personal details.


Choose your 

payment method.

Then 

click Book & Pay

.





Secure Payments Guaranteed

Secure Payments Guaranteed
Enter 'maltainfoguide' in the coupon box to get a 5% discount
eTicket (Mobile Ticket) available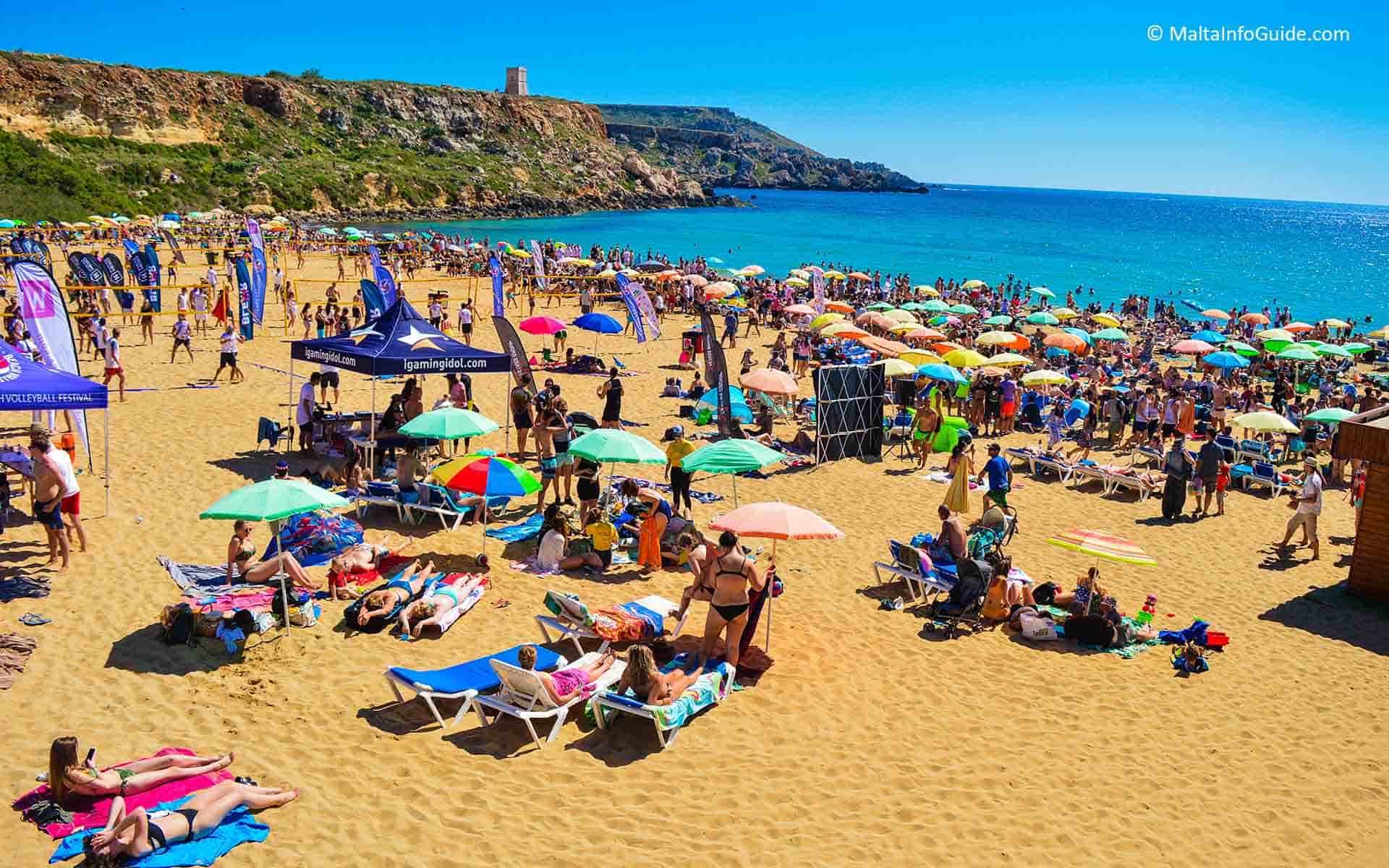 Golden Bay Beach. Click here to buy tickets PROMOTIONAL COUPON 'maltainfoguide' [-5%]
Localities The Tour Visit
Malta Sightseeing Tours
Sliema

Departure from Sliema Ferries (Malta Sightseeing Tours Terminus), located close to the bus stop of the Malta Public Transport buses and the boat tour's departure area.
It is the heart of the business area. Most hotels, restaurants and shops are located here. It is a hive of activity for many during all day. Sliema is in the middle of a long stretch of promenade spanning from Ta' Xbiex, Gzira, Sliema, St. Julian's, Paceville and St. George's Bay.
Points of Interest:
All tourist cruises start and return from here.
Various Public Transport buses pass from here all to Valletta Terminus.
The Valletta Ferry Services operate exactly from this point.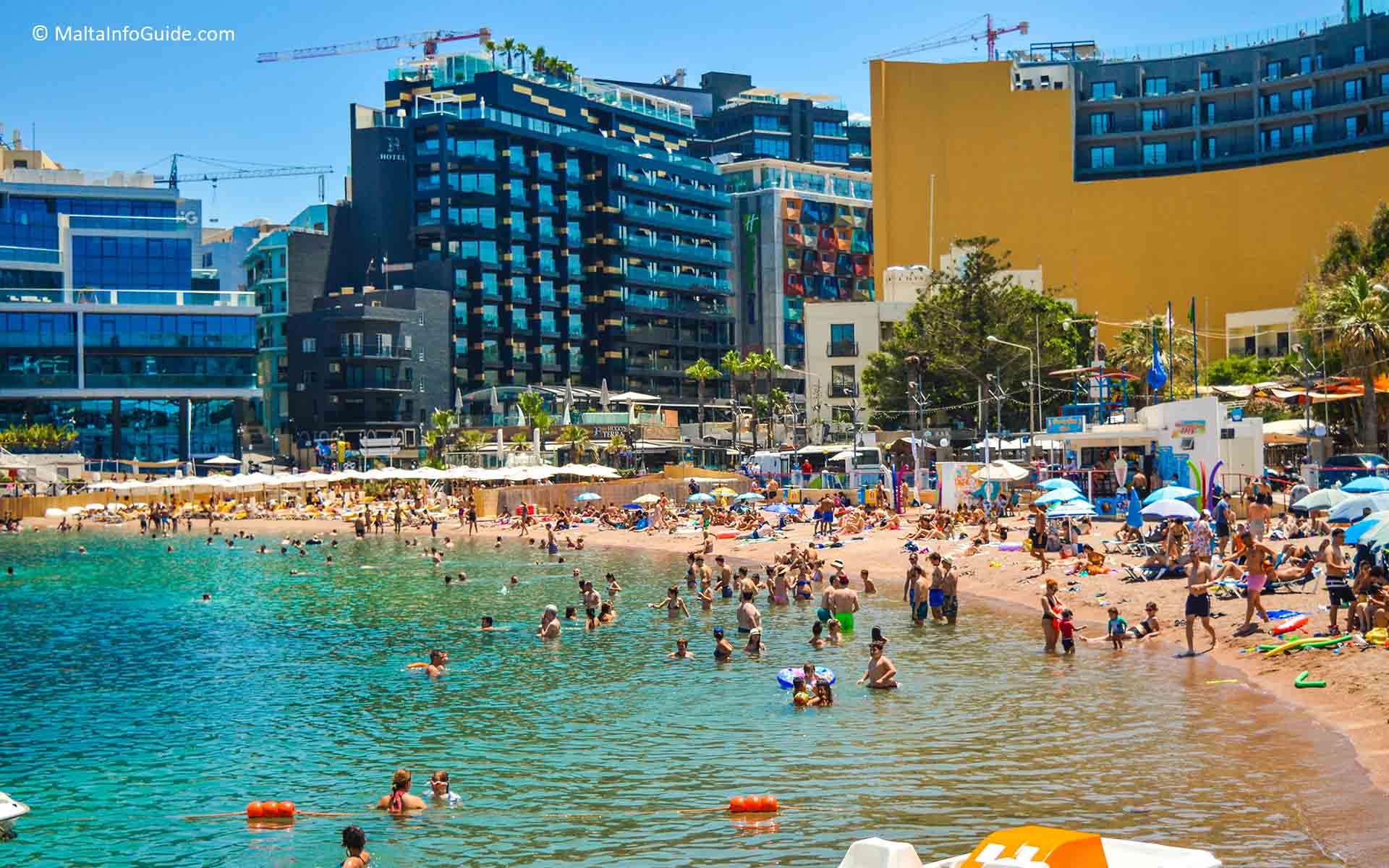 St. George's Bay. PROMOTIONAL COUPON 'maltainfoguide' [-5%]
Valletta Bus terminus

Valletta is the capital city of Malta, built by the Knights of St. John as a forefront fortification system capable of withstanding any massive attack from the Ottoman Empire. Crammed with historical places to visit apart from the stunning road network and fortification walls surround the capital.
Hamrun & St. Venera (passing)

Two villages full of vibrant life. The hop-on hop-off passes from the main central road, which is packed with different shops, businesses, bars and cafes. It is an opportunity to see the Maltese going about their daily life.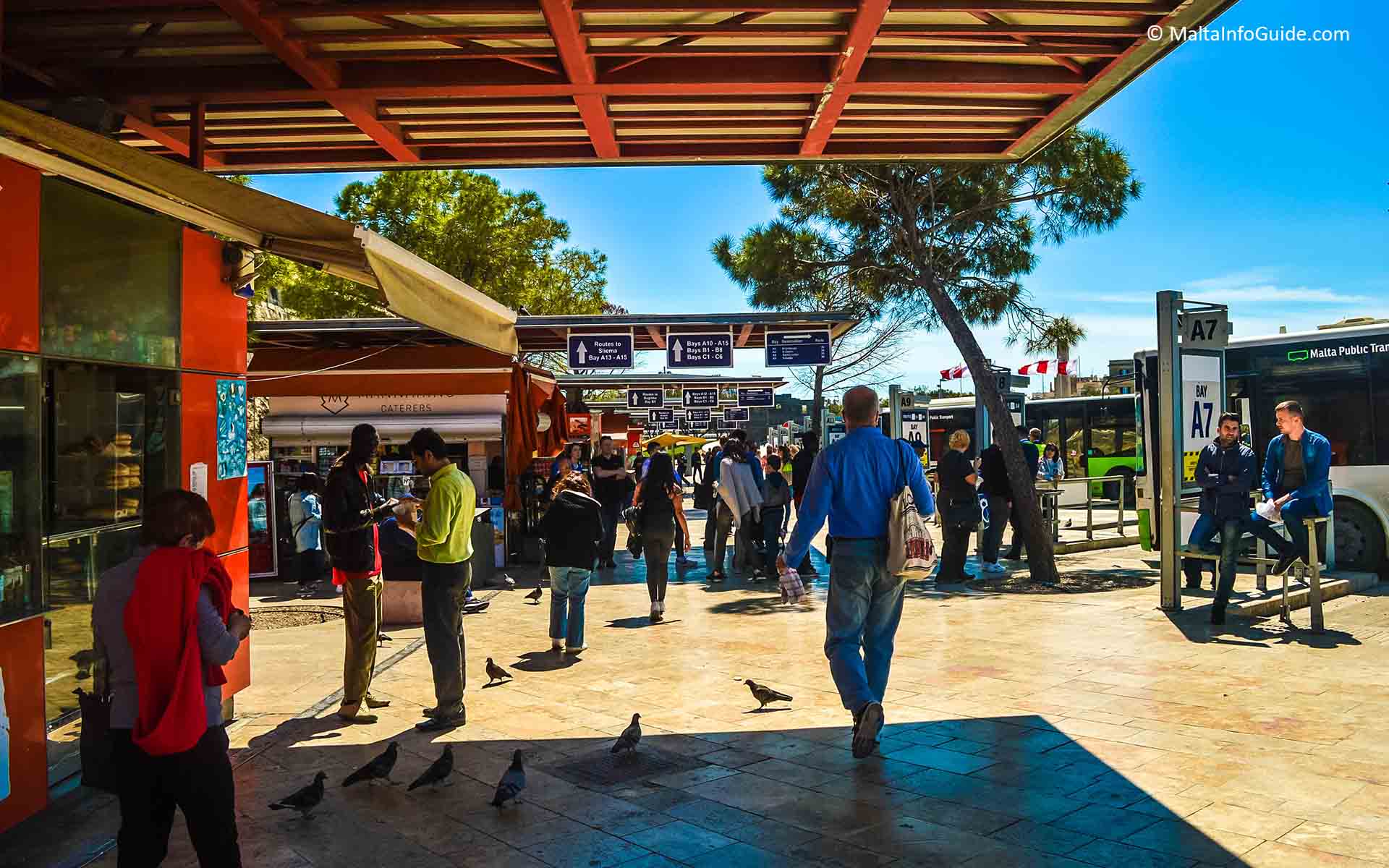 Valletta Bus Terminus. Buy tickets PROMOTIONAL COUPON 'maltainfoguide' [-5%]
San Anton Gardens

San Anton Gardens was the summer residence for Grand Master Antoine de Paule. Today it is the residence of the President of Malta. The main garden is open to the public. The palace of the president is at the back of the garden from where one can see the external.
Points of Interest:
Ideal for a walk and relaxation time.
Children will have great fun to see swans, peacocks, ducks and various birds.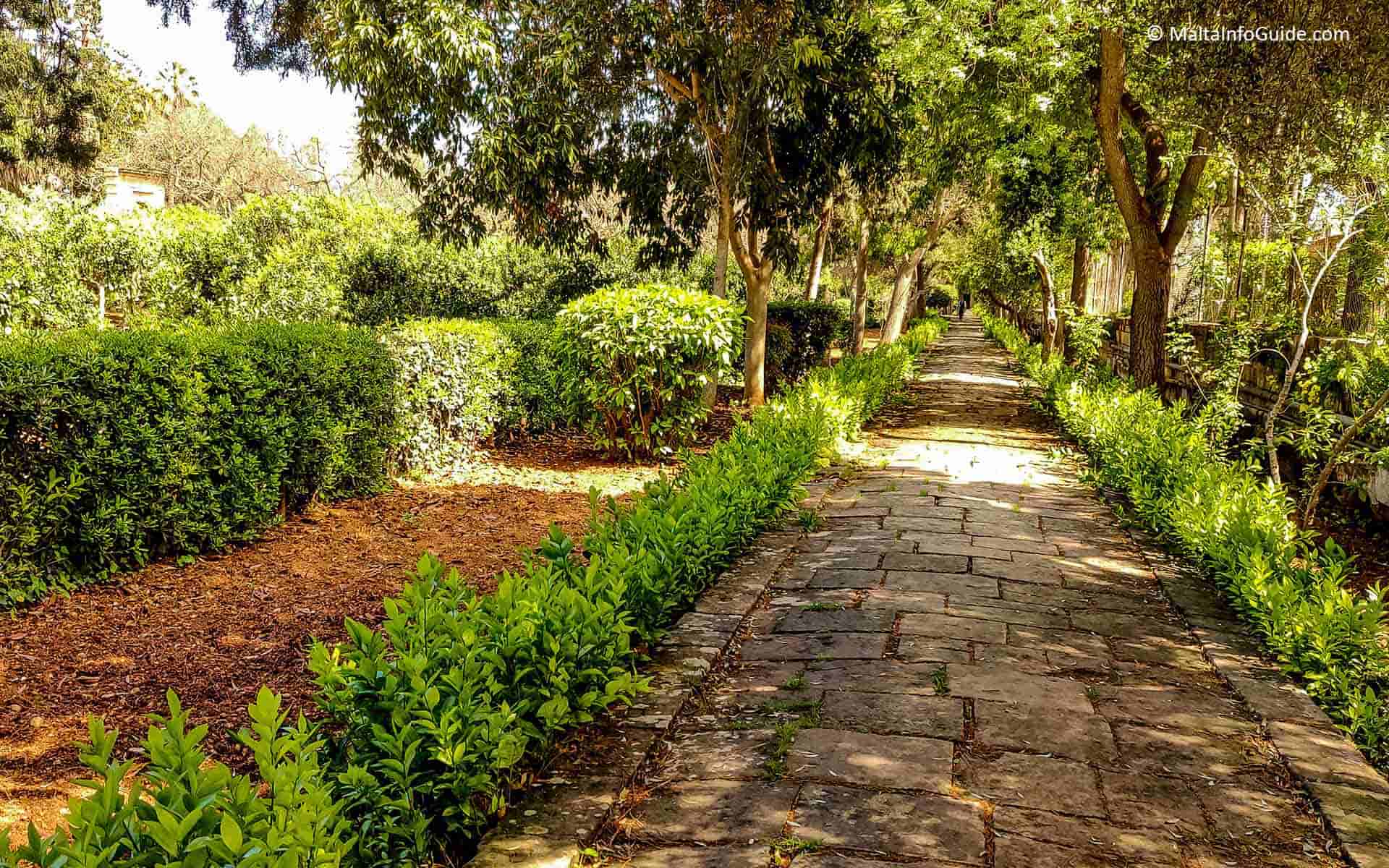 San Anton Gardens. Click here to buy tickets PROMOTIONAL COUPON 'maltainfoguide' [-5%]
Ta' Qali Crafts Village

It is located at the former Royal Airforce Ta' Qali air-field. Initially the old Nissan Huts were allocated to different tradesman where visitors could see the works being manufactured, at the same time one could buy items as souvenirs. Here you find pottery, ceramics, glass blowing, goldsmiths filigree, jewellery and lace. Today the buildings have been modernised with ample parking for visitors.
Mdina Glass factory and shop at Ta' Qali Crafts Village

Mdina glass is Malta's showcase for glass blowing, glass fusion and lamp work, with a reputation for artistic innovation and quality. It is a place where everyone looks forward to go and surely leaves with something in hand.
Malta Aviation Museum Ta' Qali Crafts Village

The museum run by a group of enthusiasts becoming a non-profit organization. It all started in 1974 with the aim of eastablishing a museum to showcase Malta's rich aviation history. Now it has become one of the most attractive museums on the island with an extensive collection of wartime planes. It is at the former World War ll military aerodrome, which was extensively used during the Second World War.
Mosta Church

The parish church of Mosta known as the Basilica of the Assumption, commonly known as the Rotunda. It has the 4th largest church dome in Europe and attracts thousands of visitors a year for its architecture, both internal and external. An incredible architectural masterpiece built in 28 years. The design was based on the Pantheon of Rome.
Mosta is a busy town centre with many shops at the centre surrounding the church. It serves as a daily link between Burmarrad and St. Paul's Bay leading to Lija and Valletta, making it one of the largest towns.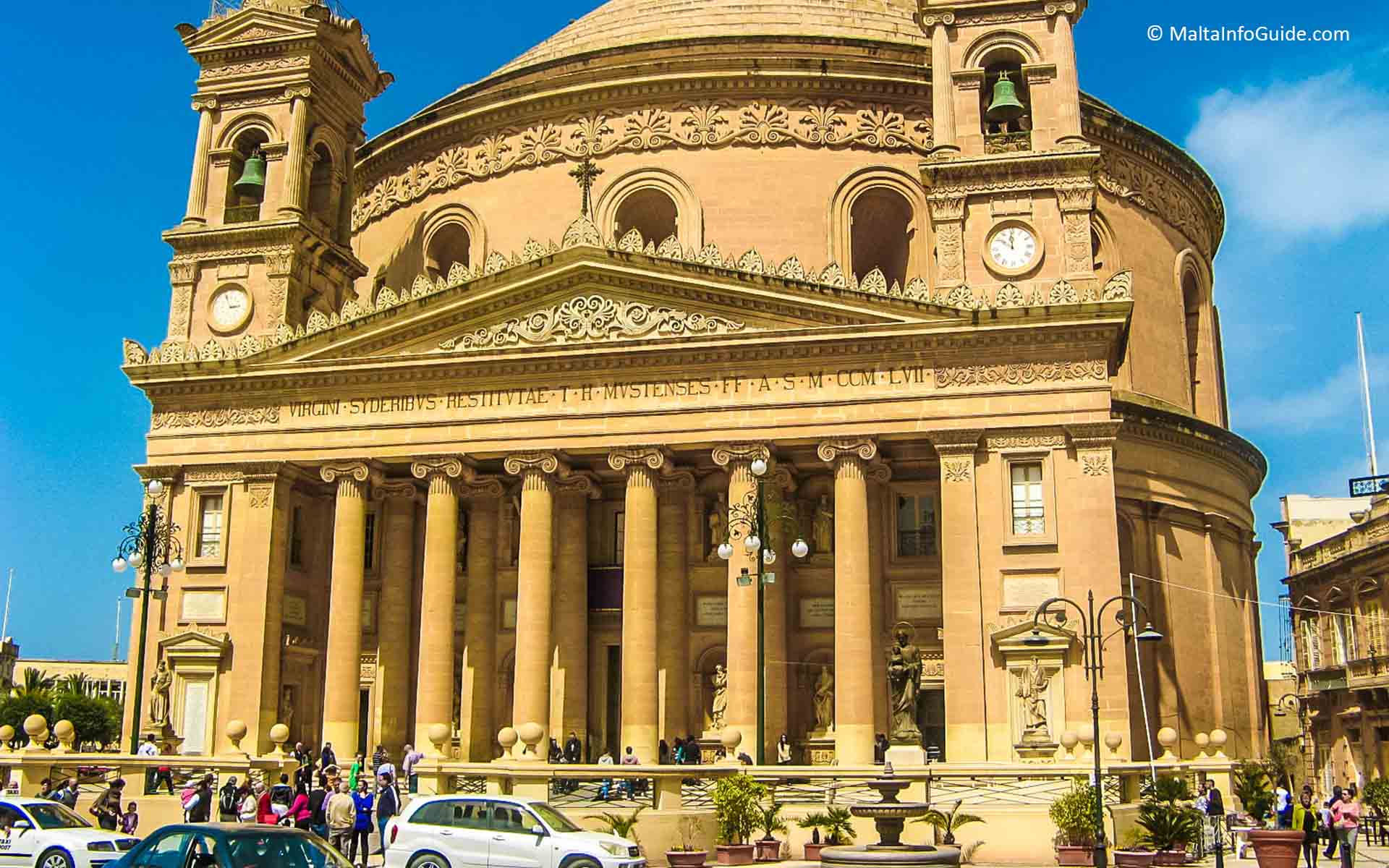 Mosta Dome Church. Click here to buy tickets PROMOTIONAL COUPON 'maltainfoguide' [-5%]
Mdina Gate

Mdina, the old capital city of Malta has three gates. The main gate or the Vilhena Gate was built in baroque style in 1724 during the reign of the Grand Master Antonio Manoel de Vilhena. The city is a medieval town with a must visit.
This gate features in the series Game of Thrones represented as one gate of King's Landing in the filming of Lord Snow, the third episode of the first season.
The Malta sightseeing tour bus stop is just adjacent to this gate.
The Domus Romana Museum

Here you find the Domus Romana or the Roman Villa - a unique attraction of the Roman era. It is open to visitors and is a must see. It is situated just a short distance from Mdina's Greeks's Gate.
The beautiful Roman mosaic pavements in the central courtyard rank among the best and oldest pieces from the western Mediterranean. They compare very well with those of Pompeii and Sicily. They date back to the 5th century BC.
Rabat

A long time ago Mdina and Rabat were inside the same defensive walls, but during the Arabs period were separated. In this way Mdina could be more managed defensively. The word Rabat means suburbs, thus becoming he suburban town of Mdina.
It is a great place to visit as it is rich in history. Walk around the narrow streets, visit the large underground catacomb complexes including several historical churches, convents and museums. Various restaurants are located around Rabat.
Bingemma (passing)

At Bingemma there are the defensive lines known as the Victoria Lines built by the British Services while in Malta between 1800 to 1979.
Mgarr Church

A typical rural quiet village surrounded by fields cultivated by many farmers living within this area. A place to visit for its rural style, the church as well as the various surrounding locations like Gnejna Bay, Bingemma, Wardija and Fom ir-Rih. Two Neolithic temples are located here, Ta' Hagrat and Skorba which can be visited by purchasing tickets.
Golden Bay

The beach that is very much loved and frequented by both Maltese and tourists for its beauty ranks up top among the most popular. This beach during summer is a Blue Flag Beach where one finds Lifeguards in attendance. Surrounded by natural dunes and uneven cliffs. On the side the Radisson Blu Resort & Spa a splendid hotel surrounded by untouched countryside and plenty of fresh air.
Its adjoining Ghajn Tuffieha Bay also known as Riviera Martinique or Riviera, is great place to swim, sunbath and for lovely sunset.
Bugibba Square

Bugibba Square is the centre of all the area where most people meet as it is dotted with amenities.
Bugibba and Qawra are located within each other are all along the seashore with great Mediterranean Sea view. Dotted with hotels, restaurants, cafes, shops and casino very popular with tourist destinations. Great for swimming and sunbathing along the rocky coast and perched sandy beach.
St. paul's bay
An old fishing village located opposite St. Paul's islands. It is a quiet location. Now it has become attached to Bugibba due to the development into vast accommodation for tourists. It is much quieter than Bugibba and Qawra. 
Malta Sightseeing Terminus in Bugibba (near Santana Hotel)

Located at the centre of Bugibba from where you can take other Malta Public Transport bus routes.
Qawra Palace & Suncrest Hotel

These hotels are located within Bugibba/Qawra area along the shoreline.
Splash and Fun Park Mediterraneo Marine Park

Located between Bugibba and St. Julian's, it is the place where adults and children can enjoy themselves at the Mediterraneo Marine Park and interact with Dolphins, Sea Lions. Parrots, Inguanas. At the same time at the Splash and Fun there is the wave pool, lazy river, exciting water slides and others attractions.
St. George's Bay

Located beside Malta's entertainment area known as Paceville. The sandy beach offers a fantastic location for elaxation with plenty of restaurants and cafes to complete your day.
Malta sightseeing tours stop at St. Julian's bay where you find many restaurants, bars and a concentration of entertainment up to late night.

St.Julian's

St. Julian's was originally a fishing village. By time it became a summer residence for local wealthy Maltese people. Now it has developed with the surrounding Paceville, and Sliema into highend residential area, incorporating most of the newest hotels. Several  restaurants with different nationally food offered, cafes, bars and nightlife entertainment close by at Paceville.
Spinola Bay

Spinola Bay forms part of the St. Julian's area. Various Maltese fishing boats decorate the blue sea in the bay, with a lovely effect on the surrounding restaurants and bars.
Balluta Bay

Balluta Bay is the next small bay further towards Sliema. Still dotted with bars and restaurants, character of this area is dominated by the Carmelite Church, the Victorian Balluta Buildings and the 5 star hotel Le Meridien.
Malta sightseeing tours returns to Sliema Ferries at the end of each tour.
want to rent a car in malta?
We have used Discover Cars every time we rented a car. We highly recommend them due to their good service and good prices.
need to book a hotel for your malta visit?
Using Booking.com, enter your travel dates and number of occupants then rates will be available for hotels and apartment during your visit in Malta 
See Malta Hotels on Booking.com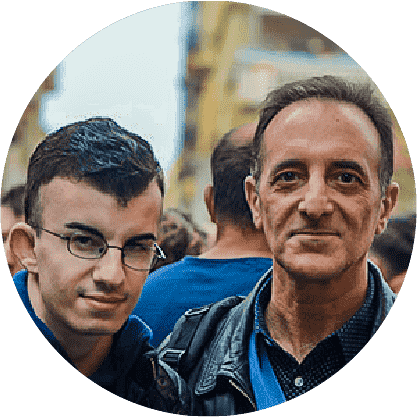 By Albert and Benjamin Magro