marsalforn malta village
Helpful Information For Your Holiday
Marsalforn Malta is the most popular summer location. It spreads to the left side along the coast to Qbajjar Bay and Xwejni Bay area along the rocky coast with incredible natural beauty.
It is one of the most popular village on the island of Gozo. Spread within the valley between the villages of Xaghra and Zebbug and around five kilometres from the capital city Victoria.
Disclaimer: On our website, you will find affiliate links from which we receive a small commission.
It is well served with a choice of accommodation location wise, swimming areas, diving options and long walks along the beachfront. Restaurants and bars are many and they are popular for their splendid choice of dining and quality food.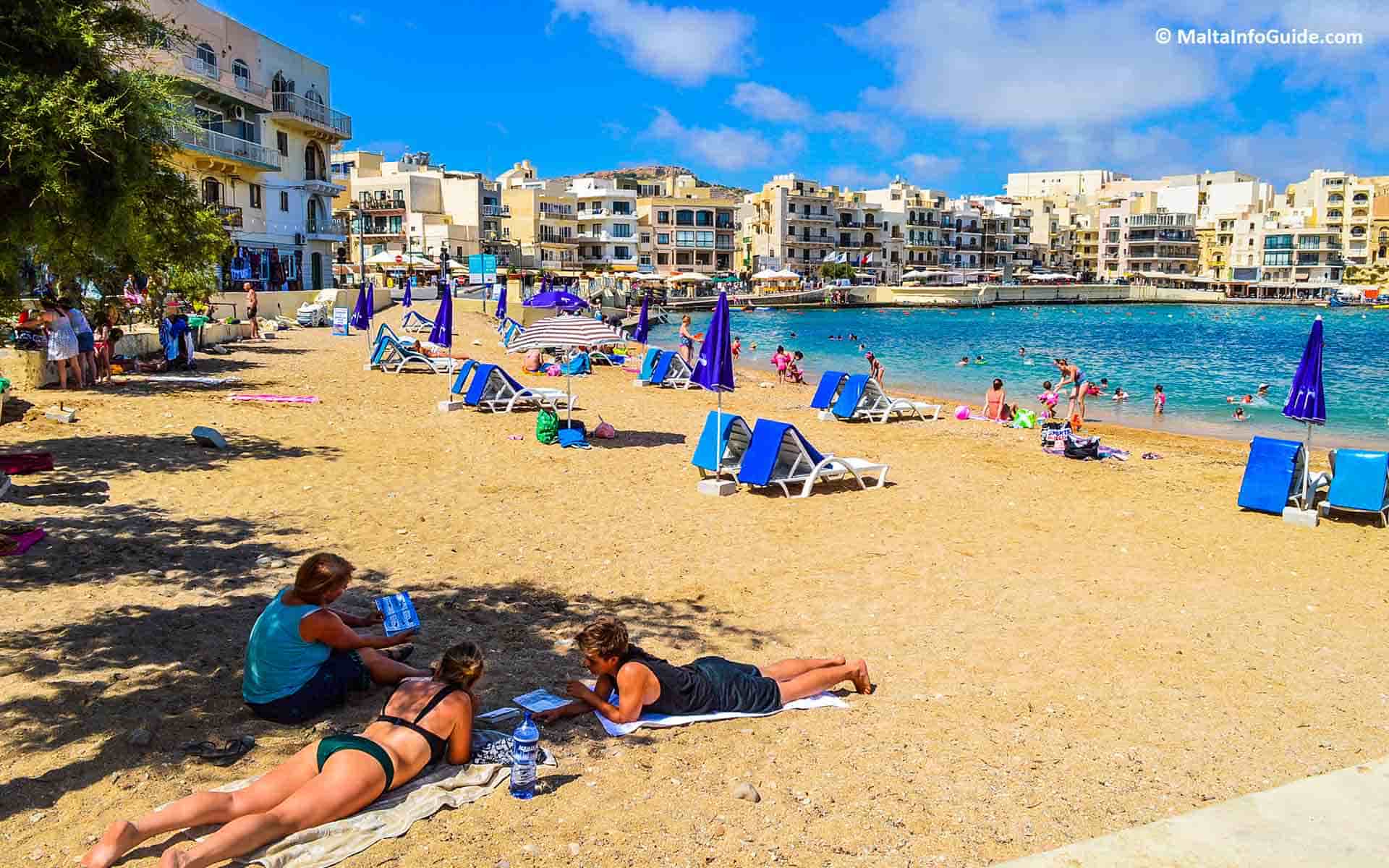 Marsalforn Malta Village
If you decide to stay at Marsalforn for your stay in Gozo, you might want to know what you find when you arrive and some facts about the locality.
Population of around 750.
A small public garden in the centre.
At the village you find a big carpark where you can park your vehicle. You can also park on the village roads.
A few bus stops within the village.
There is a Police station in the village. Telephone number is +356 2155 6415. The official emergency number is 112 for all Maltese islands.
The closest villages to Marsalforn are Zebbug, Victoria and Xaghra.
A small Roman Catholic church with daily services. It is dedicated to St. Paul's.
The village feast of Marsalforn is dedicated to St. Paul's Shipwrecked where the feast day is on the 10th of February.
The village of Marsalforn falls under the administration of the Zebbug Local Council.

Contact number: +356 2156 3322
Email: zebbug.gozo.lc@gov.mt
Summer opening hours: 07:30 to 12:45
Winter opening hours: 07:30 to 15:45
What will make you decide to stay here or not

If you intend coming here and rent an apartment, you do not need to leave the village for supplies. There are various grocery and vegetable shops spread around.

A small sandy beach where you can take your children, as it is very safe. There are various swimming areas along the rocky beach from Marsalforn bay up to Xwejni bay. 
Quiet locality though in peak summer many people arrive here but still it retains its relaxed environment.
If you rent a car, it is good to note that at Marsalforn there is no petrol station, the closest is at Victoria which is around four kilometers inland.
There is ample space where you can take long walks along the seafront.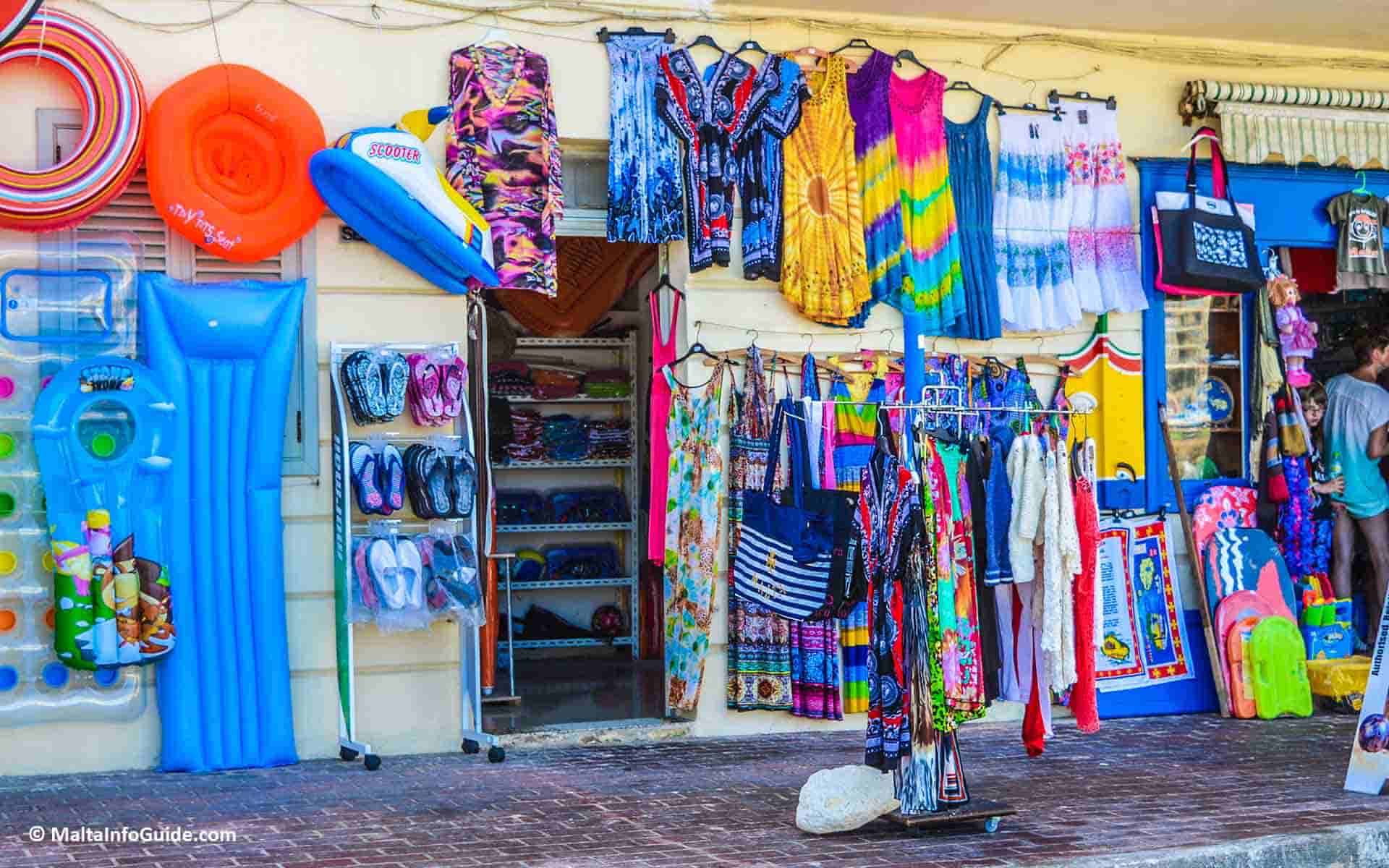 Things to do At Marsalforn Malta

This village is very popular for scuba diving with several diving sites where you can take your dive.

To the northwest, there are the lesser known bays of Qbajjar and Xwejni, much quieter, with great scenery and very quiet areas.
The salt pans at Xwejni bay date back to 1740 and are still being used, yielding quite a lot of tons of sea salt annually. Here it is a great walking area apart from swimming, fishing and diving spot.
A panoramic view of the whole of Marsalforn can be seen from the top of il-Merzuq; a volcano-like hill a few hundred metres away hosting a massive 12-metre statue of Christ. The climb is not easy.
You can take a Segway Saltpans tour of the locality.
Marsalforn is the most popular tourist resort in Gozo, nestled between the hill-top towns of Xaghra and Zebbug. The lush, evergreen valley that leads all the way to the bay is one of the most beautiful, unspoilt spots on the island.
Amongst the fertile fields in this valley one can find a labyrinth of passages, crisscrossing from the popular Salt Pans to the capital Victoria and all the way up to Xaghra.
There are plenty of restaurants where you can grab a bite to eat. During the evening there is a beautiful atmosphere with many people dining at restaurants and going for a walk on the promenade.
Find other things to do around Gozo.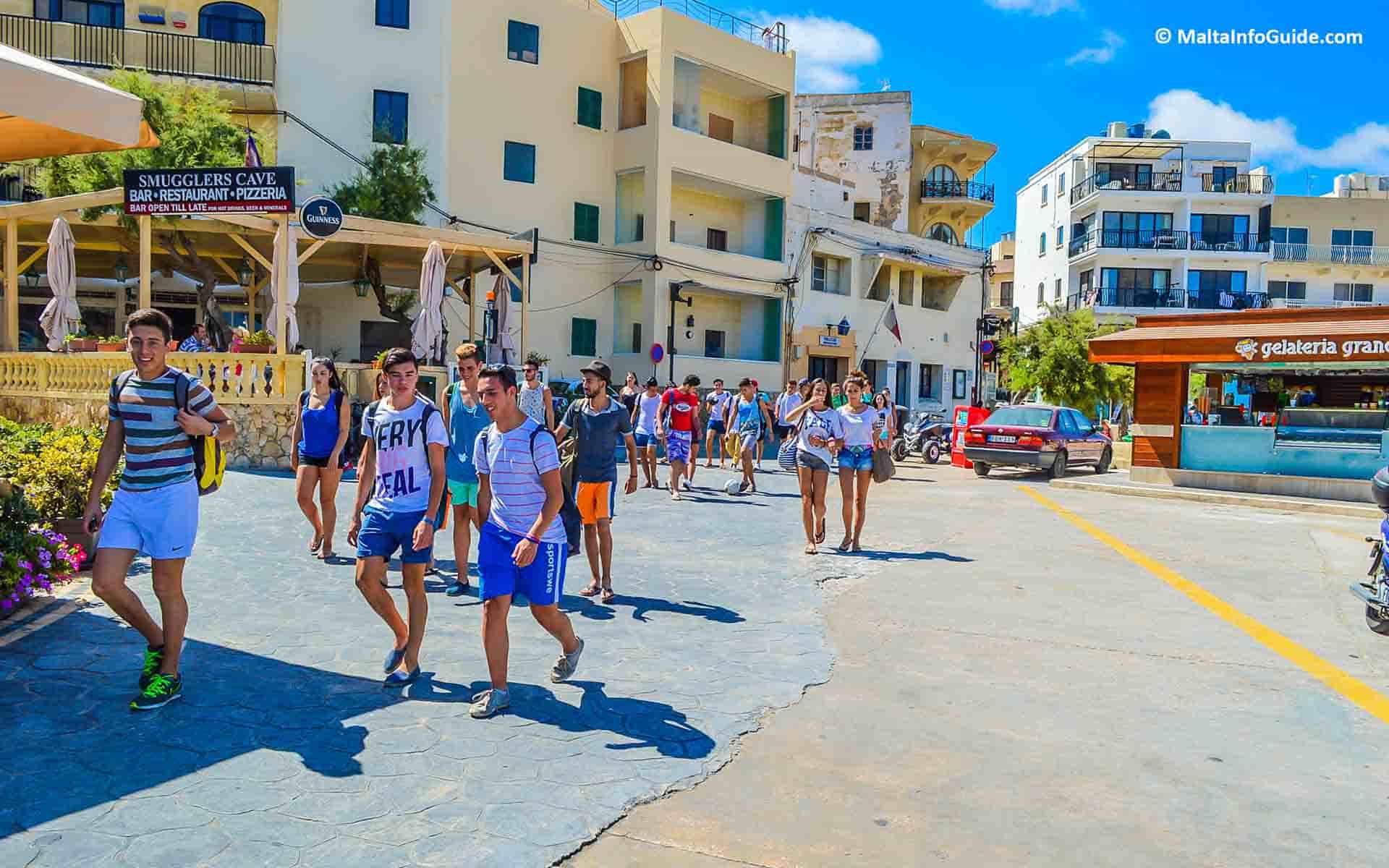 How to come here and move around
There are quite a few ways of getting around Gozo. These are the top ways of how to get to Marsalforn.
Public Transport

The public transport buses service that goes to Marsalforn Malta are 310 and 322.
From Marsalforn to Victoria (vice-versa): 310 (Average 10 minutes)
From Marsalforn to Mgarr (vice-versa): 322 (Average 30 minutes)
Route 310 passes by Nadur and Xaghra village before coming to Marsalforn.
Route 322 doesn't pass through any other village as it is one straight road between the two villages.
By Car

In the centre of the locality it is difficult to find any, although if it is in winter it is much easier as the people are not in their summer resort locations. Although there is a very large car park at the back of the village. Walking distance to the seashore centre of about 5 to 6 minutes.

How to arrive from Malta International Airport

There are several options of how to get from Malta International Airport to Marsalforn Gozo. There are no direct transport routes to Gozo from the airport. You must catch several transportation options including the ferry to get to Gozo.
Option 1: Take a taxi from the airport to Cirkewwa ferry terminal. Catch the ferry to Gozo and on arrival take another taxi from the ferry to Marsalforn. Average cost €52.
Option 2: Take X1 or X1B from the airport to Cirkewwa terminal. Catch the Gozo channel and when you arrive catch the 310 to Marsalforn.
Option 3: Rent a car from the airport and drive up to Marsalforn. In between, you must catch the ferry between the islands.
Where is Marsaform Bay Gozo Malta on the Map?
Where to stay in Marsalforn
What accommodation you can find here?
In this village accommodation is mostly apartments. There is only one hotel on the seafront which we mention further down and a few guest houses.
Most apartments are self-catering. Mostly apartments either as single apartments within a block or as single self-catering apartments. We are listing here the only hotel and a few guest houses which we are mentioning a few.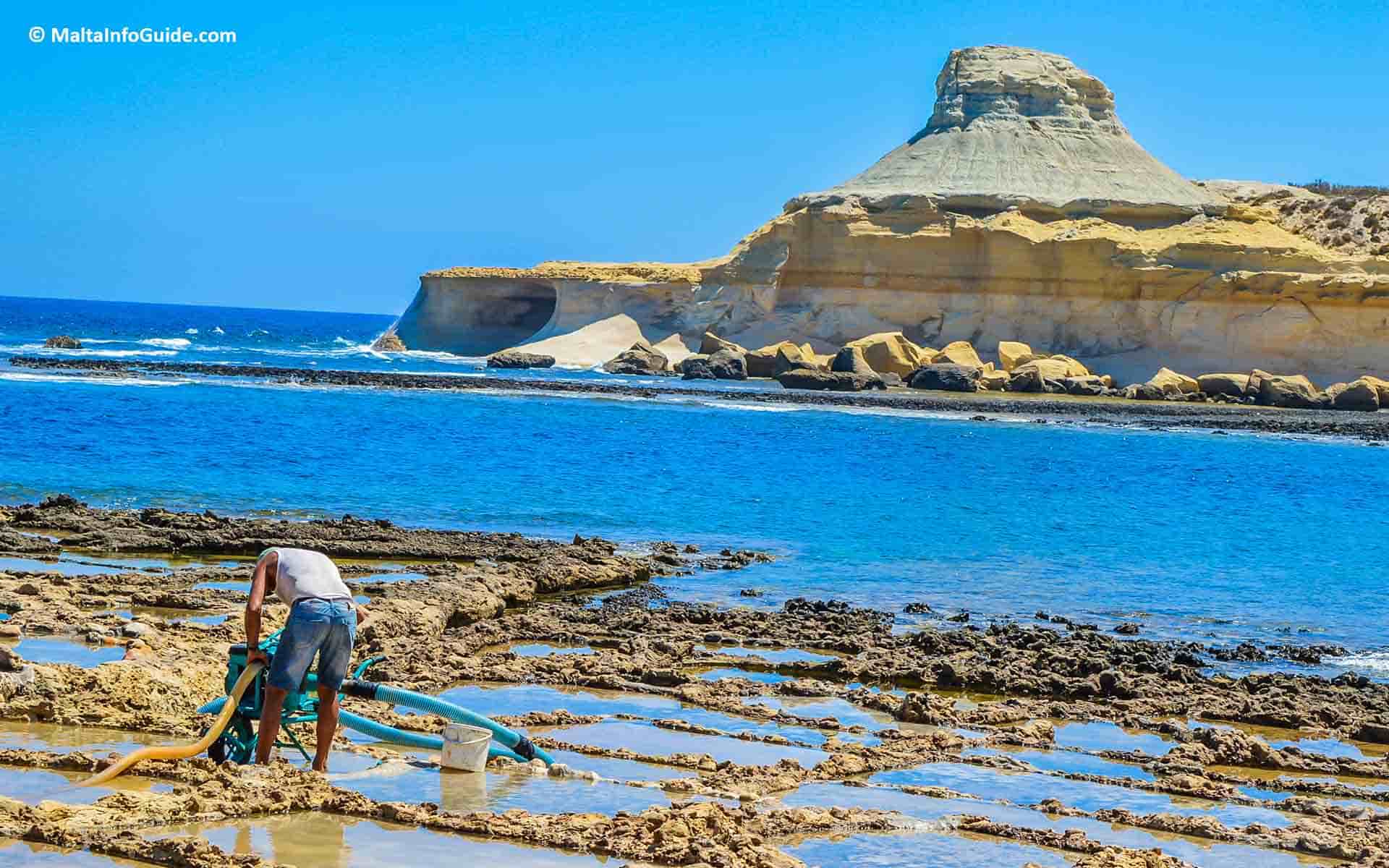 Hotel Calypso

The four-star hotel faces Marsalforn Bay where most of the rooms have a sea view and other a country view.

All rooms are simple in style with a private balcony each. The rooms include a bathroom, air conditioning, free Wi-Fi. Offers a rooftop swimming pool with sundecks and bar.
Hillock Residence Apartments

The residence is a four start residence with splendid views of the countryside. All self-catering apartments are very comfortable and family friendly, spacious and practical apartments where you can truly relax. Completely equipped with a full kitchen, balcony or backyard, for your comfort with an all year-round outdoor pool.

Murelli Living

All the rooms have a unique design, situated around 100 metres from the seafront. Parking within the same street. Air-conditioned, balcony or yard, all with private bathroom. A bed-and-breakfast is offered. The staff is kind and very helpful.

Other Types Of Accommodation

Are there any farmhouses at Marsalforn?
At this seaside village you do not find any.
What other alternative accommodation can I find nearby?

If you do not wish to rent here at Marsalforn, you can choose a property in the nearby villages, although you will have to travel by car or by bus to come here at Marsalforn. The distances are short and by car it is very easy.
At the same time, staying here you will be very close to the sea. This also depends how close to the beach or how far back it is located. Though the place is not big, before deciding on your choice have a good look at Google Maps for a good orientation.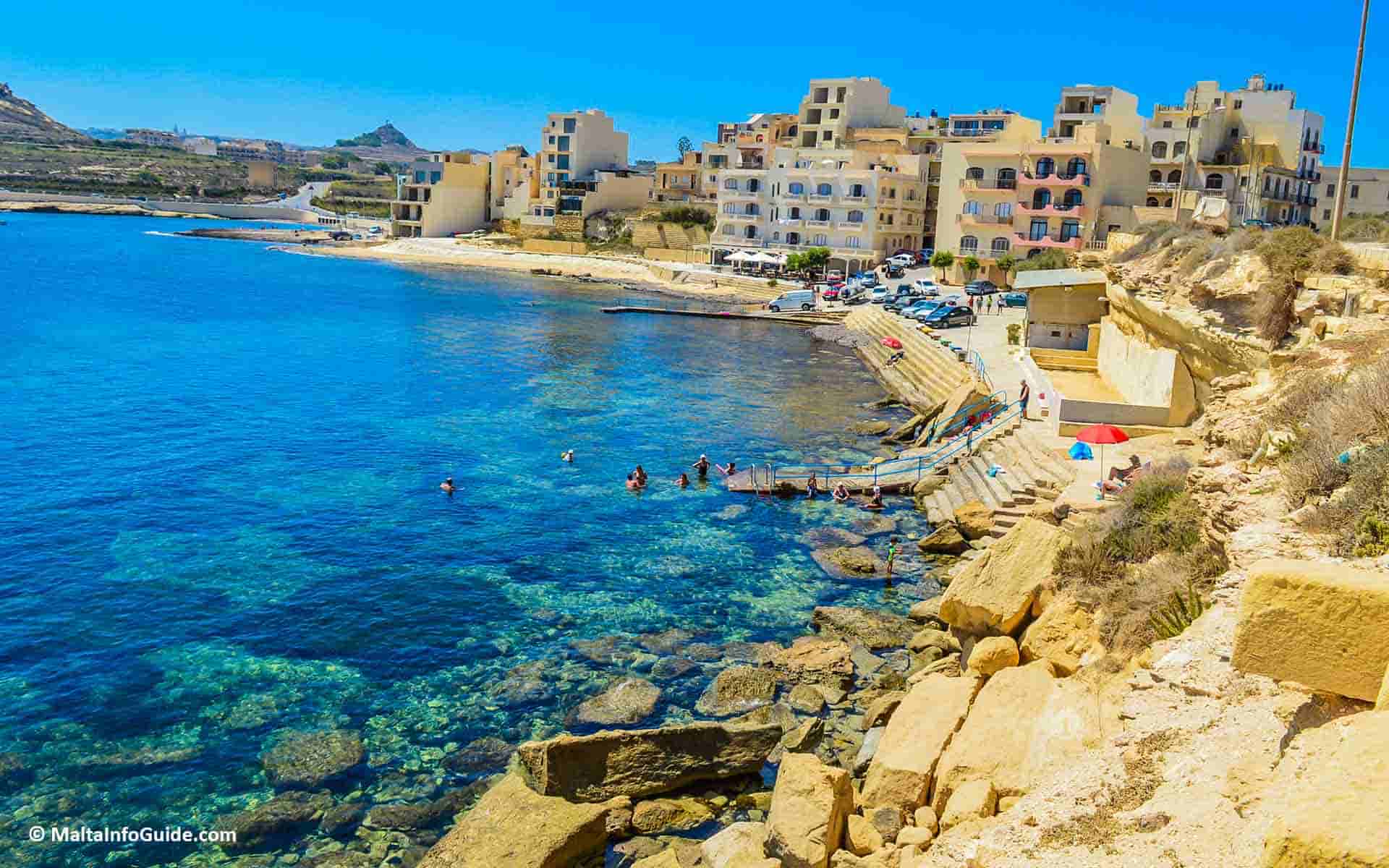 What To Know About Your Accommodation
Accommodation Parking

On bookings websites they all mention that parking is free. It is true as there is ample parking though in summer it will probably be more difficult to find close to your apartment depending where is your accommodation. There is a large parking area upon arriving at the Marsalforn. This is the utmost solution if you do not find anywhere.

Accommodation Accessibility

If you have some difficulty with mobility, be aware of the location of the apartment. Check if it is on a flat road or inclined. At Marsalforn several roads are sloped and this might create a difficulty for your mobility.
Some apartments at ground floor might have one or two steps to go inside. If you have a mobility difficulty, do a proper enquiry. Look for photos from outside and check the apartment photos if you are concerned. Contact the owners for clarifications. Plan well to make the best of your holiday.

Amenities

Look for air-conditioning, especially for summer, as the heat might not let you sleep well during the night as you might be acquainted to a different climate.
On the other hand, for a winter holiday, it might not be that cold depending on the month you come over. Though our buildings are built of limestone where they keep a lot of humidity. So if you are acquainted with central heating you will probably need to heat the interior.

History About Marsalforn Malta
The importance as a harbour

It was Gozo's major seaport until the 17th century. It has a history since the Roman times. It is at this port that the importation of food from Sicily used to be disembarked. Passengers that wished to cross to Sicily used to board to travel to Licate, a major seaport on the southern part of the island.
During the 16th century, a Maltese community had established itself in Licate which effected the development of this town and port. Gozo's position further to the north then Malta made the crossing shorter.

A bit of history

During the time of the Knights of St. John, who were the rulers of the islands, seeing that the port of Marsalforn was so important, they came up with the idea to build a new fortified city.
Actually, this did not materialise because of various reasons. The population was not happy to pay more taxes for the project and for many having to transfer their homes. By time the Mgarr harbour gained its importance and the plan was dropped.

From fishing villages to tourism

Although local fishermen still earn their living from this industry, the main source is from tourism. For the past forty years, due to the growth in tourism in the late 20th century, this locality from a small fishing village was being transformed with many apartments for renting to tourists and Maltese.
Today many locals have their summer residence here. This led to the urban development expanding to the left side towards Qbajjar Bay and even further back within the countryside. At one time it was the summer residence for the middle-class people who lived in Victoria just five kilometres away.
Want To Share This Page On Pinterest? Pin It Here!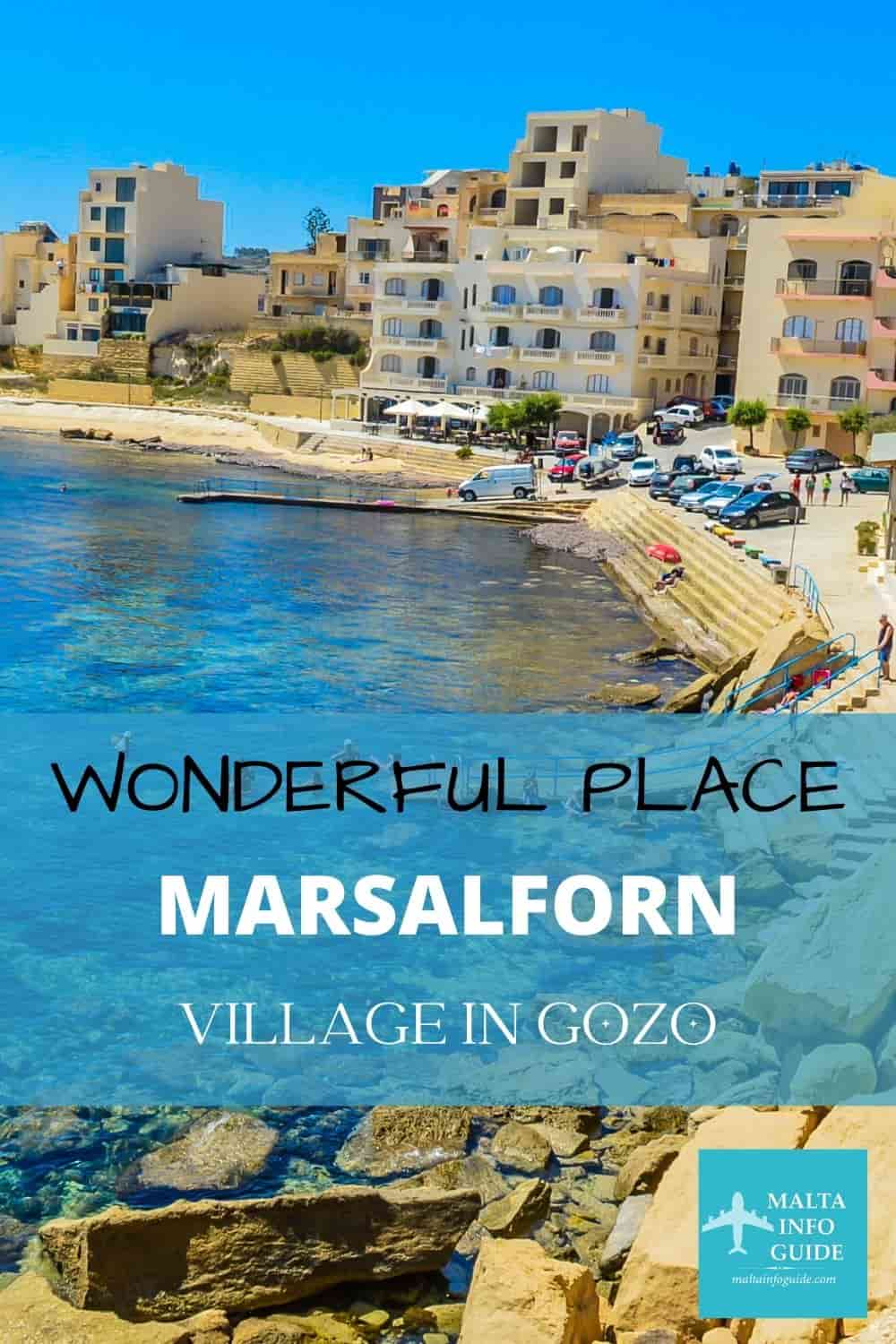 want to rent a car in malta?
We have used Discover Cars every time we rented a car. We highly recommend them due to their good service and good prices.
Get The Best Rates On Your Car Rental Now!
need to book a hotel for your malta visit?
Using Booking.com, enter your travel dates and number of occupants then rates will be available for hotels and apartments during your visit to Malta 
Book Your Hotel In Malta on Booking.com for the Best Rates!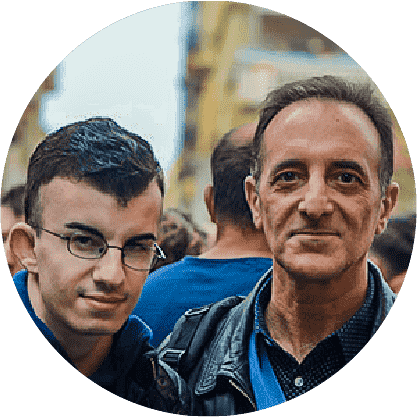 By Albert and Benjamin Magro