Petrol Service Stations
The Quickest & Easiest Way To Petrol Service Stations
Date Last Updated: 11th February 2020

Renting or have your own car?
Filling your car with fuel is essential. You can do so by visiting one of the petrol service stations around the islands.
Apart from filling your vehicle with fuel, in some petrol stations you may also find other commodities for your vehicle such as VRT checking, quick maintenance, car wash, small snack outlets and tyre pressure checking and repairs.
Since Malta is such as small island, finding a petrol station is not a problem as you find one in most of the villages. In large villages there are also more than one gas station.
Disclaimer: On our website, you will find affiliate links from which we receive a small commission.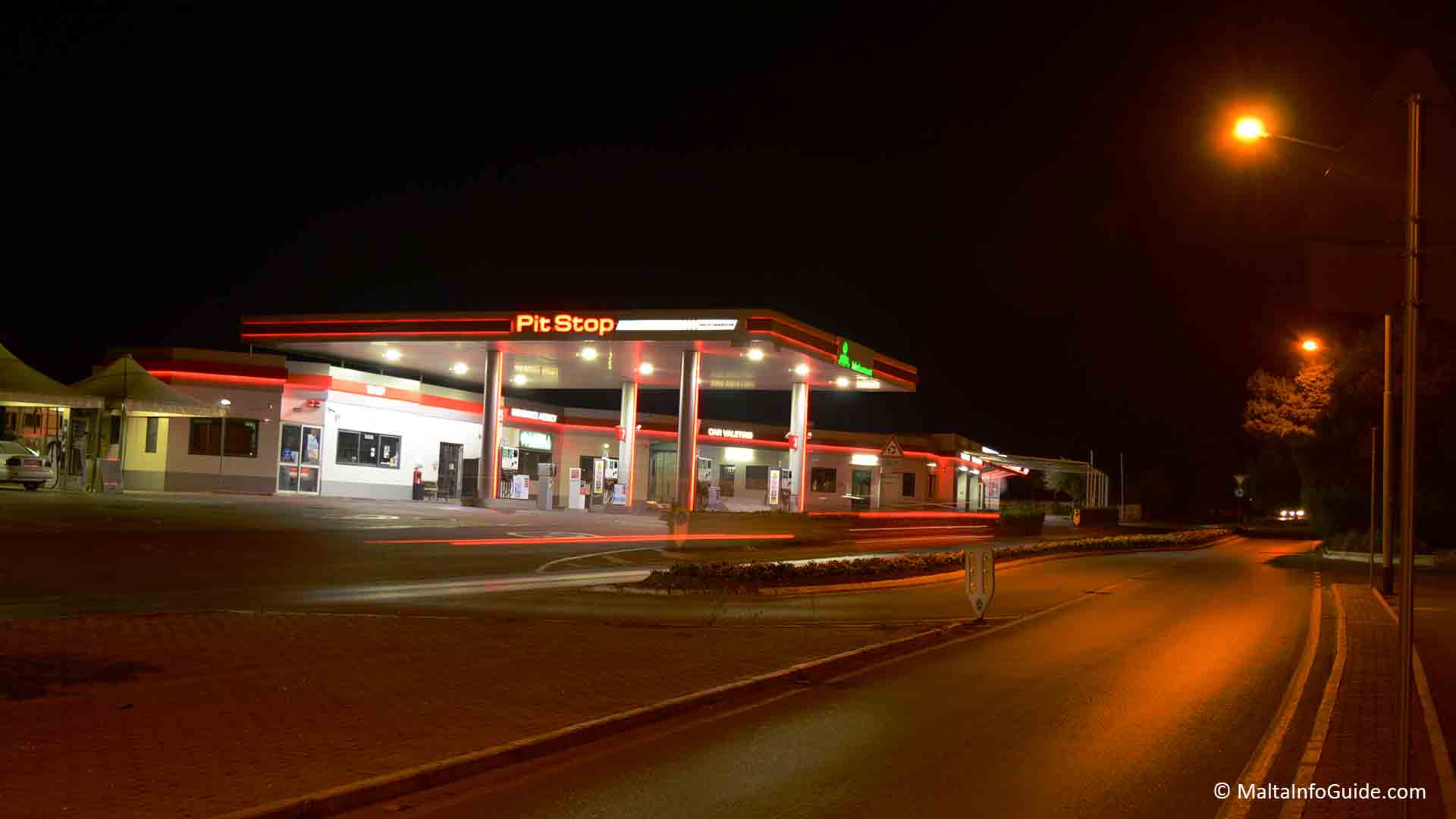 Petrol Service Stations Around the Islands
Attard
Birkirkara
Falzon Service Station Ltd
Joem Pit Stop
Rizzo Service Station
Birzebbugia

Birzebbugia Filling Station
Fgura
Floriana
Gharghur
Ghaxaq
Jame Ltd
F. Busuttil Service Station
Gzira
Kappara Service Station
Manoel Island Service Station
Hamrun
Imtarfa
J Micallef Service Station
Luqa
Jameno Ltd
F & A Magri
Ta' Balal
Darmanin Service Station
Marsa
Carlo Cini Ltd
JPC Service Station
Paul & Rocco Service Station
Mellieha
MT Service Station
Santa Maria Service Station
Mosta
J Vella Service Station
Centre Point Resources Ltd
Autofill Fuel Station
Laguna Seca Filling Station
Sambro Service Station
Msida
Ambassador Service Stations
Didi Auto Valley Service Station
Joem Service Station
Naxxar
Paola
Qormi

J A V Service Station Ltd
Mike Service Station Ltd
Petroleum Services plc
Rabat

Rabat Petrol Station
V & J Grima Ltd
M & N Camilleri Service Station
Safi
Mario Vella Service Station
Santa Venera
Santa Lucija
Cassar Fuels Service Station
St. Julian's
Swieqi
Wembley Petrol Station
Bonello Petrol Station
San Pawl il-Bahar
A Fenech Service Station
Nick's Service Station
Dad's Service Station
McQueen Service Station
Sliema
Speedy Pit Stop
Palmier Petrol Station
Tarxien
Cassar Fuel Service Station Ltd
Ta' Xbiex
Falcon Service Station
Sterling Service Station
Paul & Rocco Station
Zabbar

Lourdes Service Station
Hompesch Station Ltd
Zejtun
J Micallef Service Station
Cassar Service Station
Zurrieq
G Camilleri Service Station
Gozo
Zammit Service Station Mgarr*
Cassar service station Ghajnsielem*
Attard service station Xewkija*
Galea general services Ltd Xewkija*
J A Borg & Sons Ltd Rabat*
J & R Auto Parts*
AEL Fuel Service Station Rabat
* All found in Triq L-Imgarr all the way from Mgarr Gozo Channel harbour to Rabat.

Marine Fuel Outlets

Galea General Services LTD - near Mgarr Harbout Gozo
10 Simple Steps How to find Petrol Service Stations Near Me
Here is a map of the exact location to all petrol service stations. 
Is there a petrol station near me? You can check by:
Step 1: Switch on GPS location on your phone.
Step 2: Then on the map below, click the full screen button (right button) and it will open on the Google Maps app on your phone.
Step 3: Click the 'View Map Legend' button at the bottom of the screen.
Step 4: Click the back button (top left button).
Step 5: Click the location button on the map so you will know where you are.
Step 6: Have a look around and see where the closest petrol station is.
Step 7: Select the closest petrol station.
Step 8: Click the 'Get Directions' button.
Step 9: See that you have the right route and make sure you selected the car route then select 'Start' button.
Step 10: Follow the directions to the petrol station.
You can see the steps mentioned above in the photos below.
Step 1: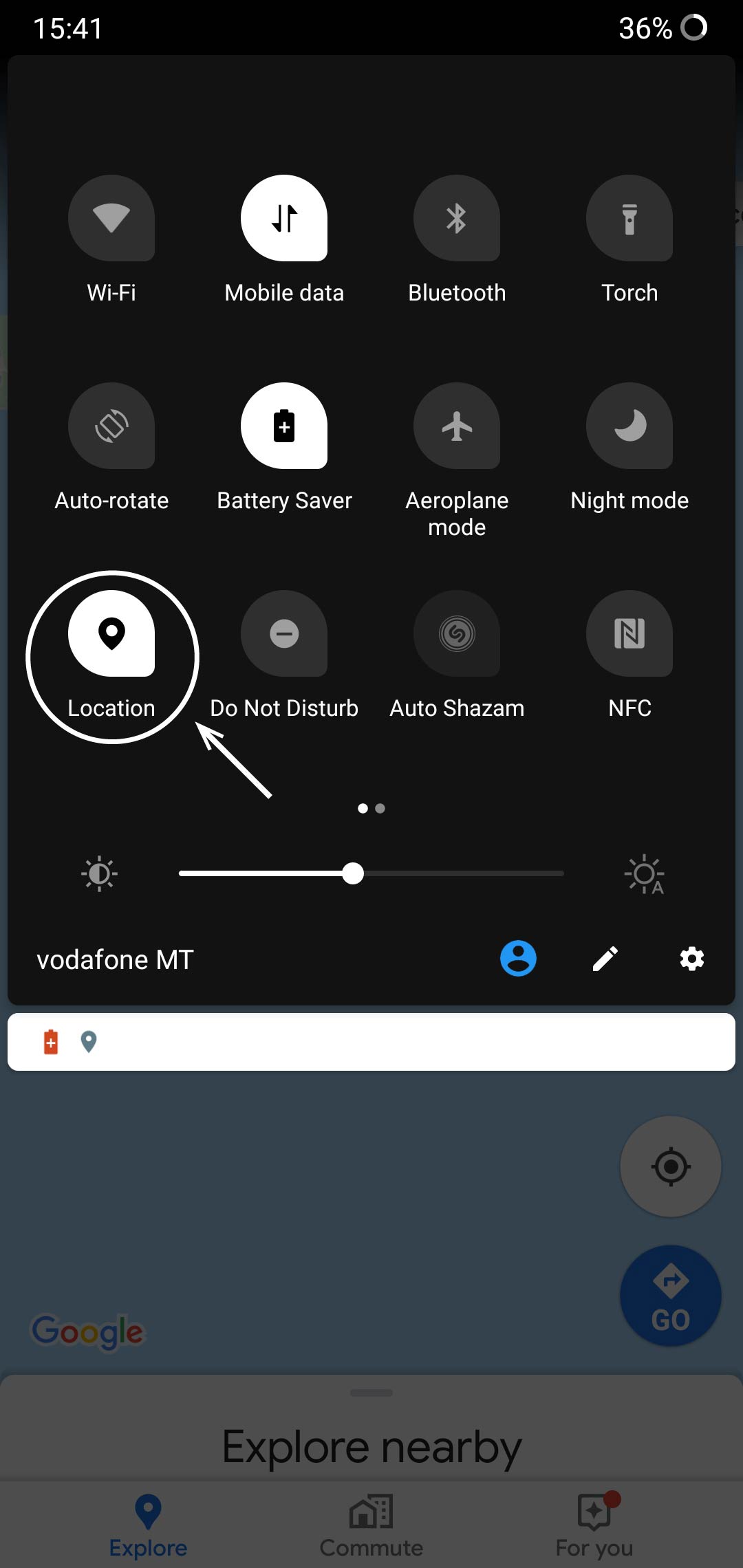 Step 2:

Step 3: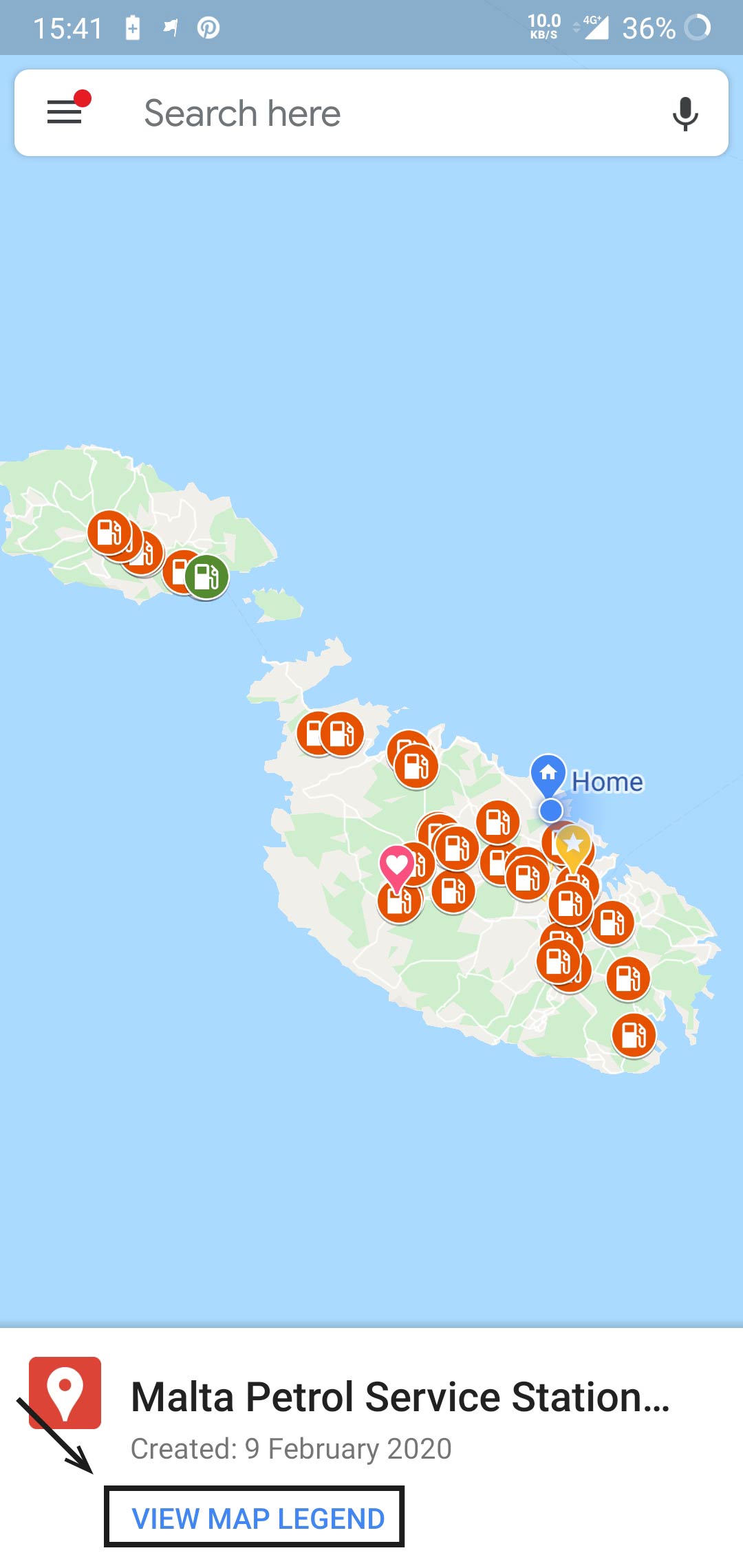 Step 4: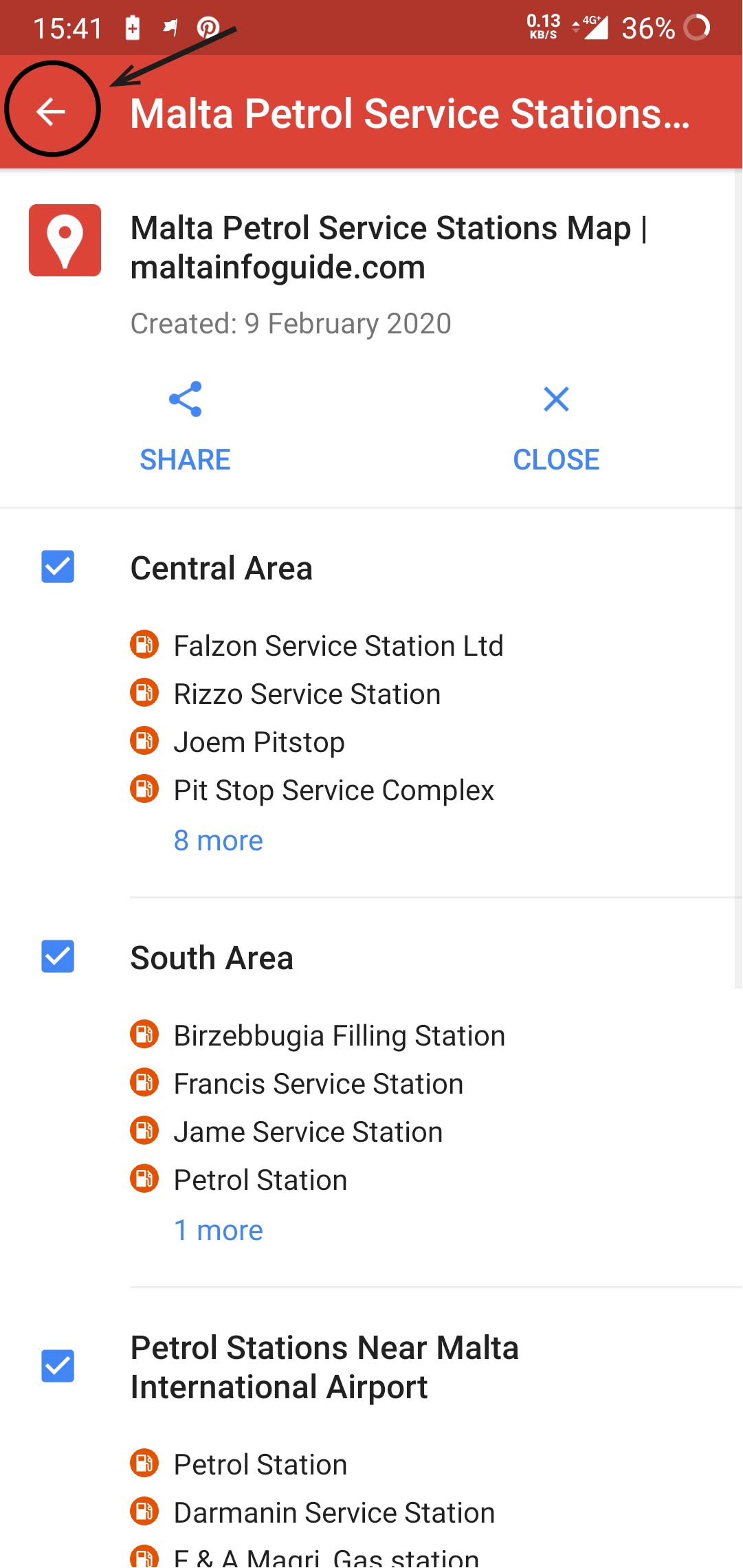 Step 6: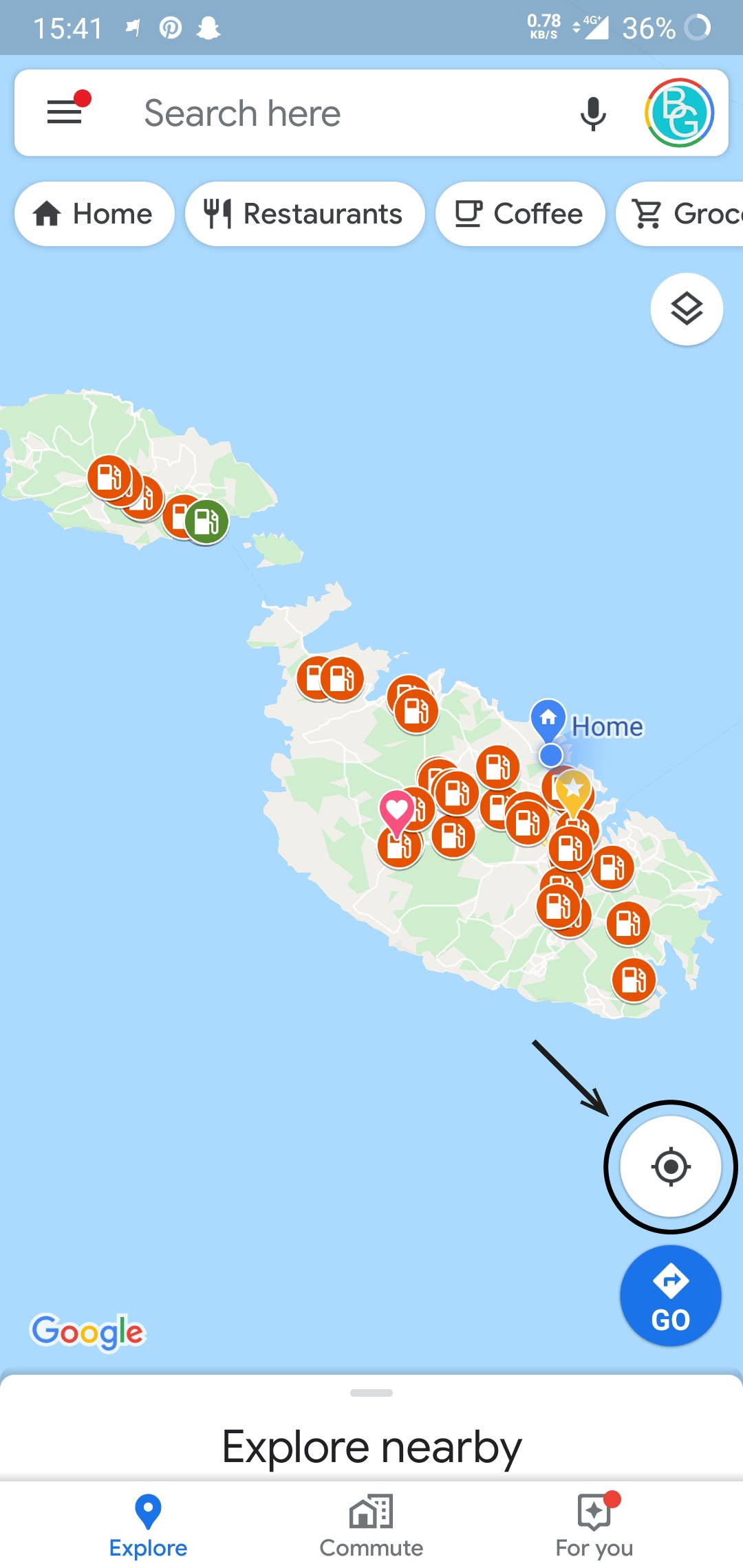 Step 7: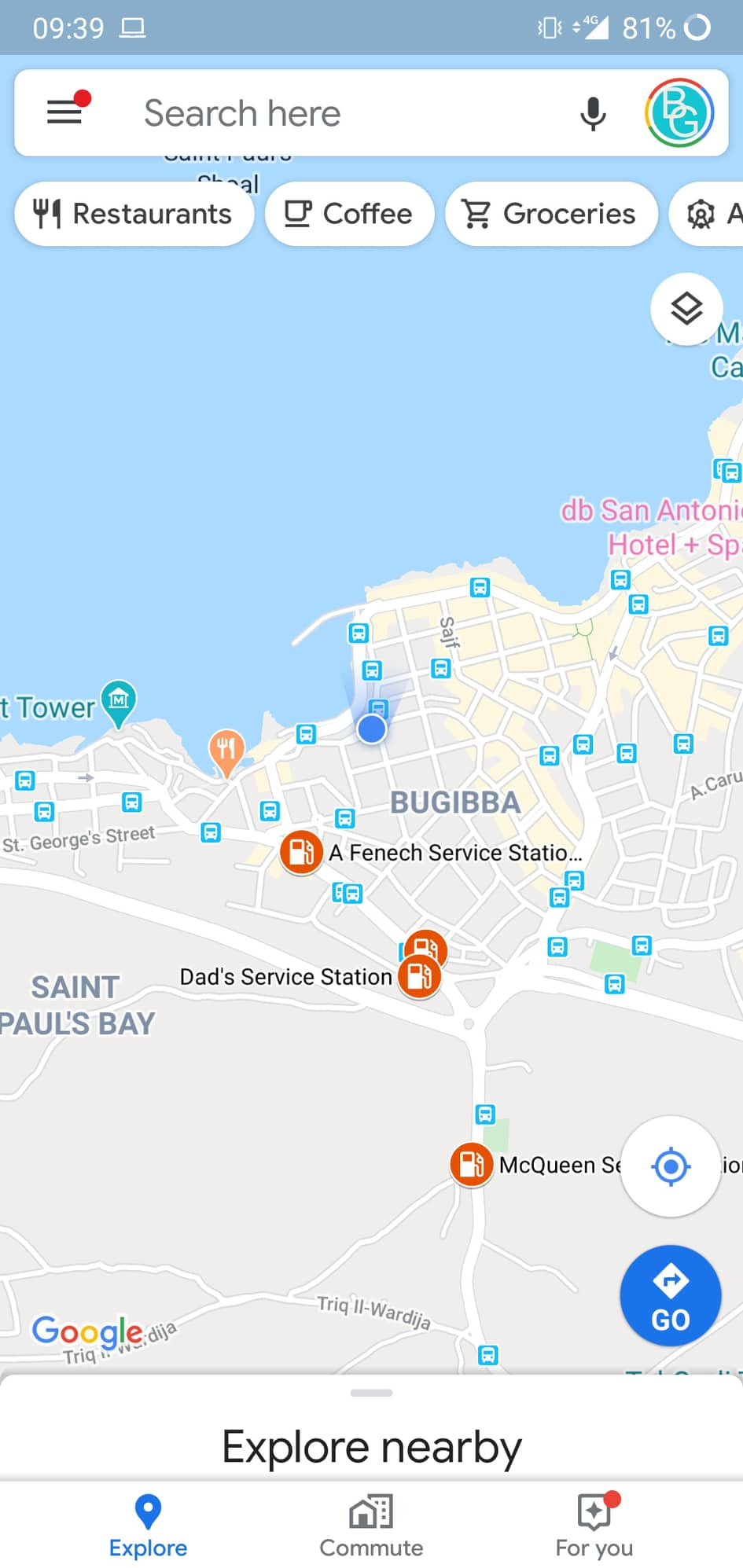 Step 8: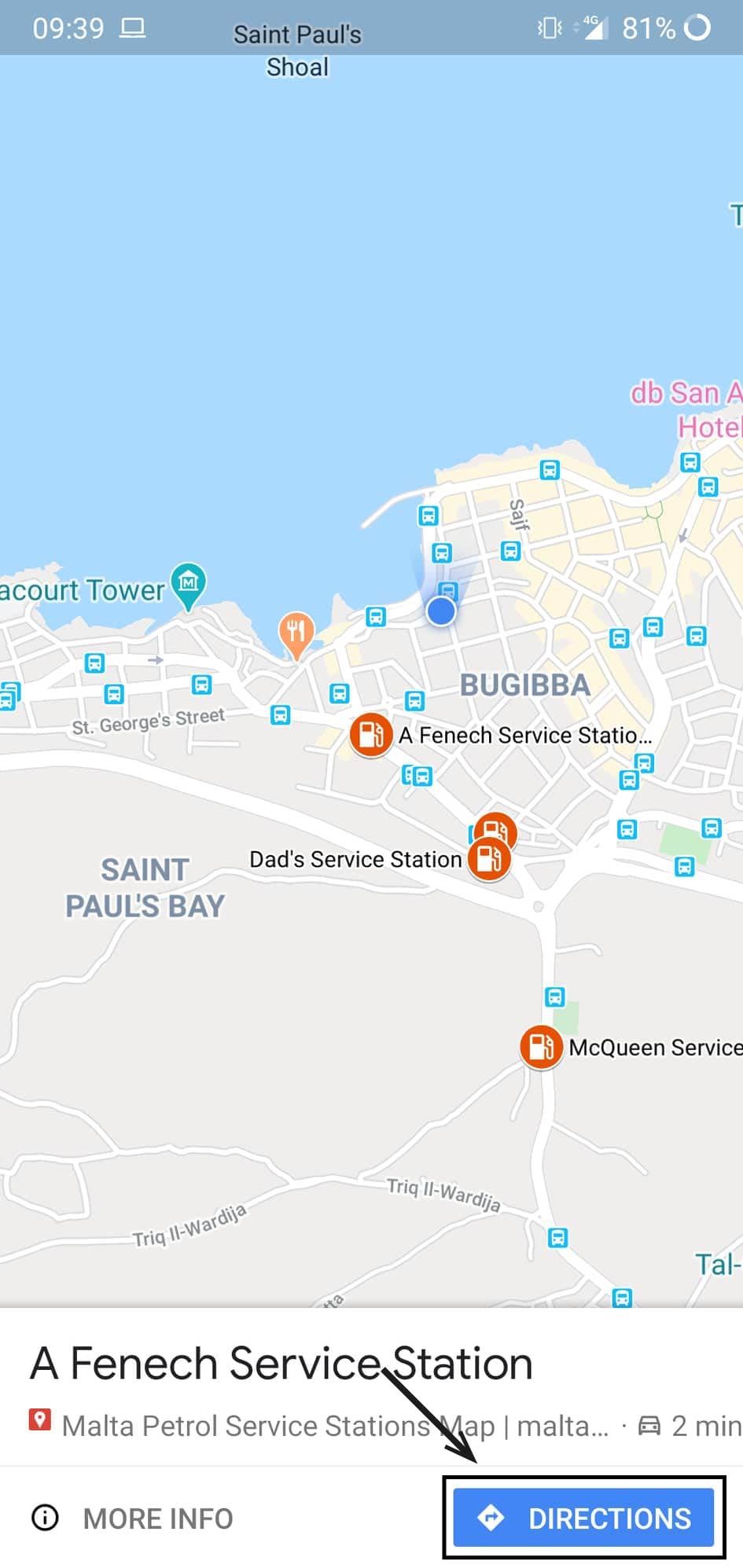 Step 9: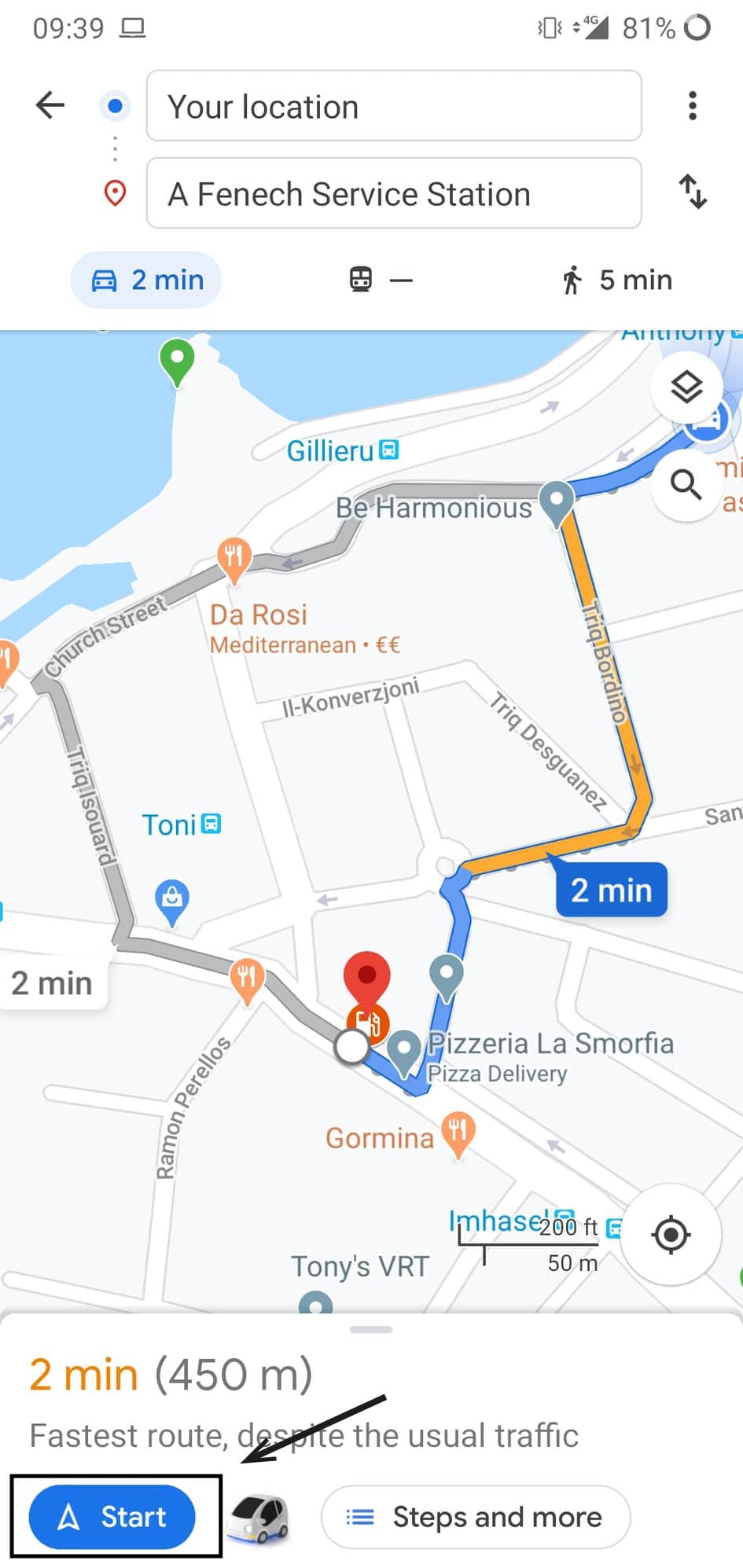 Step 10: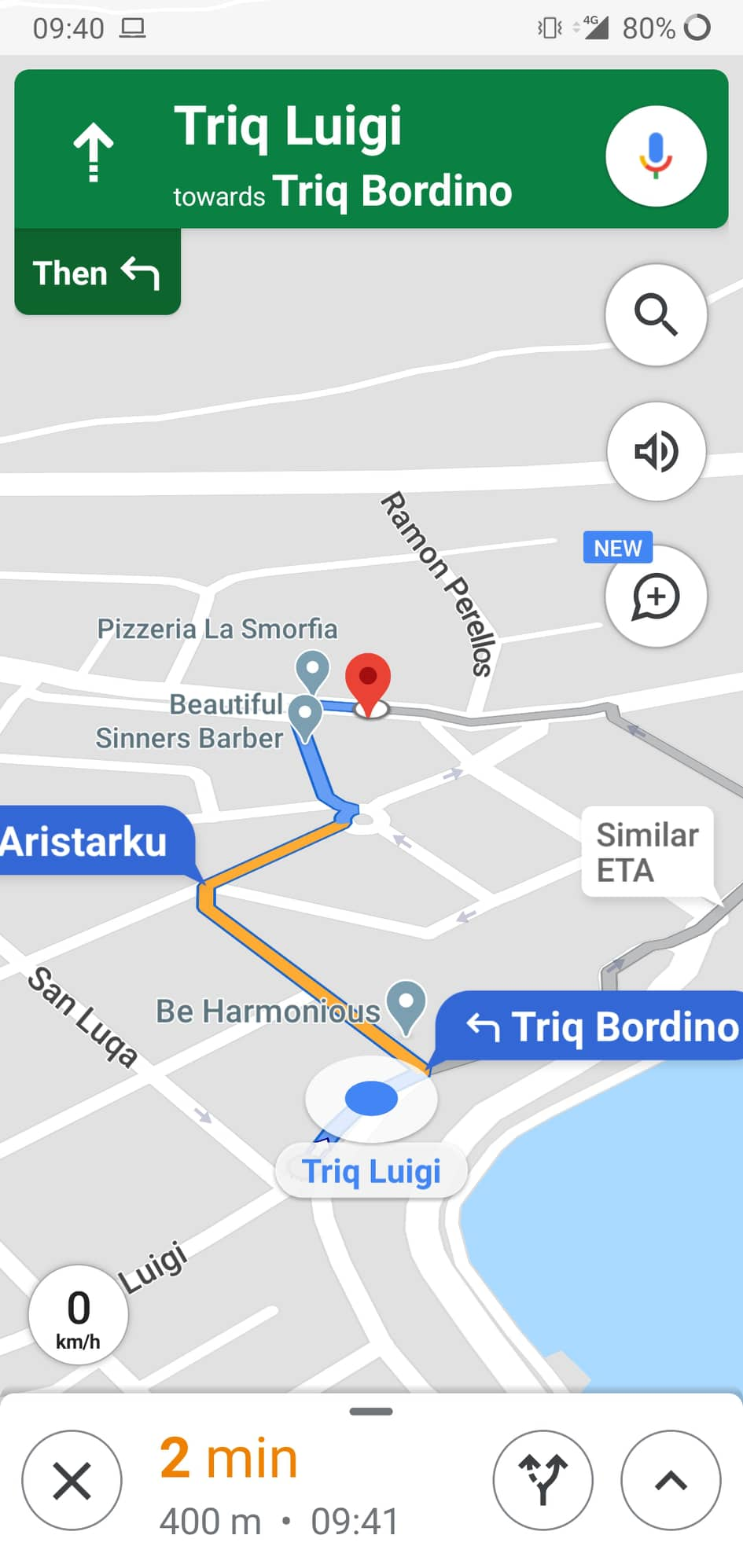 Step 1: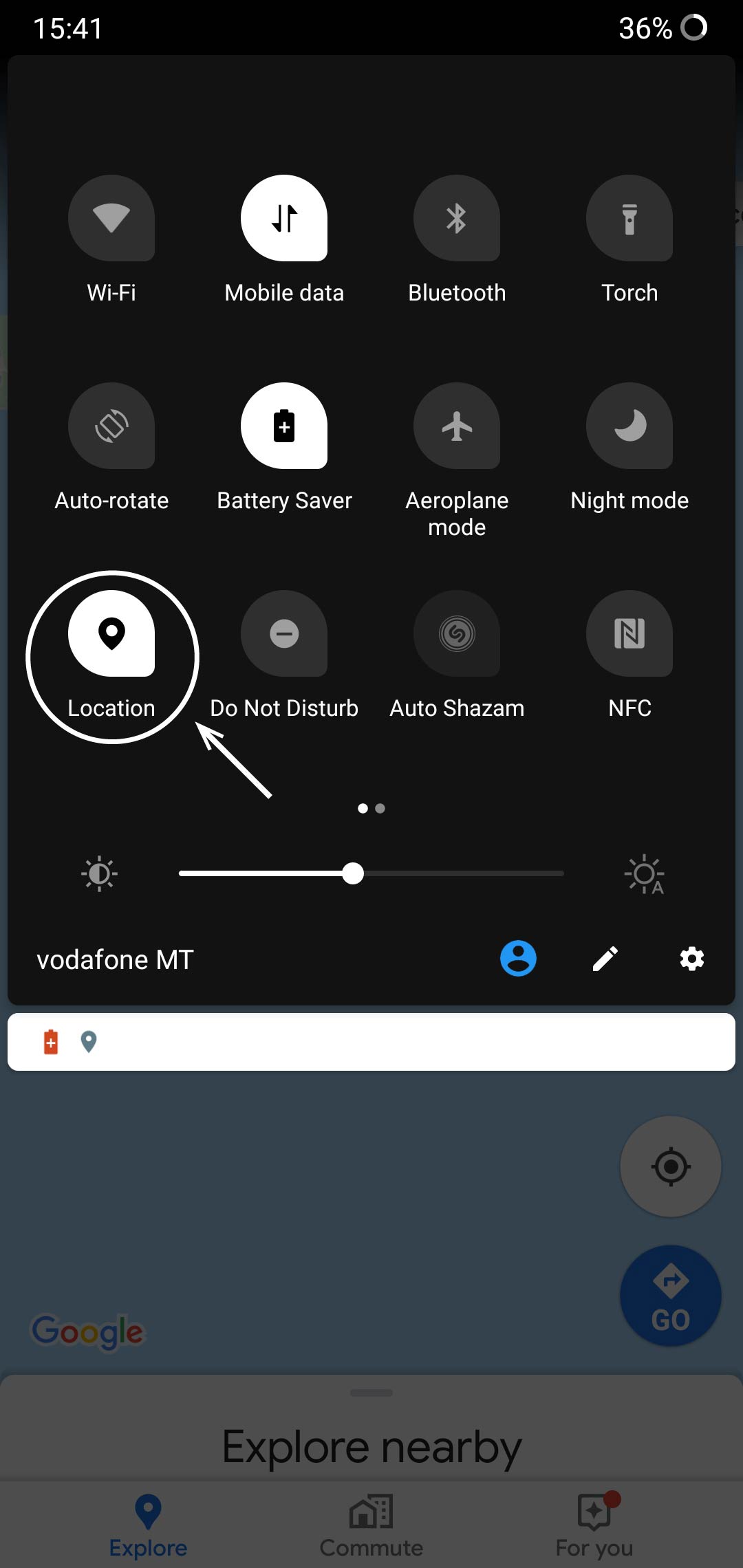 Step 2:

Step 3: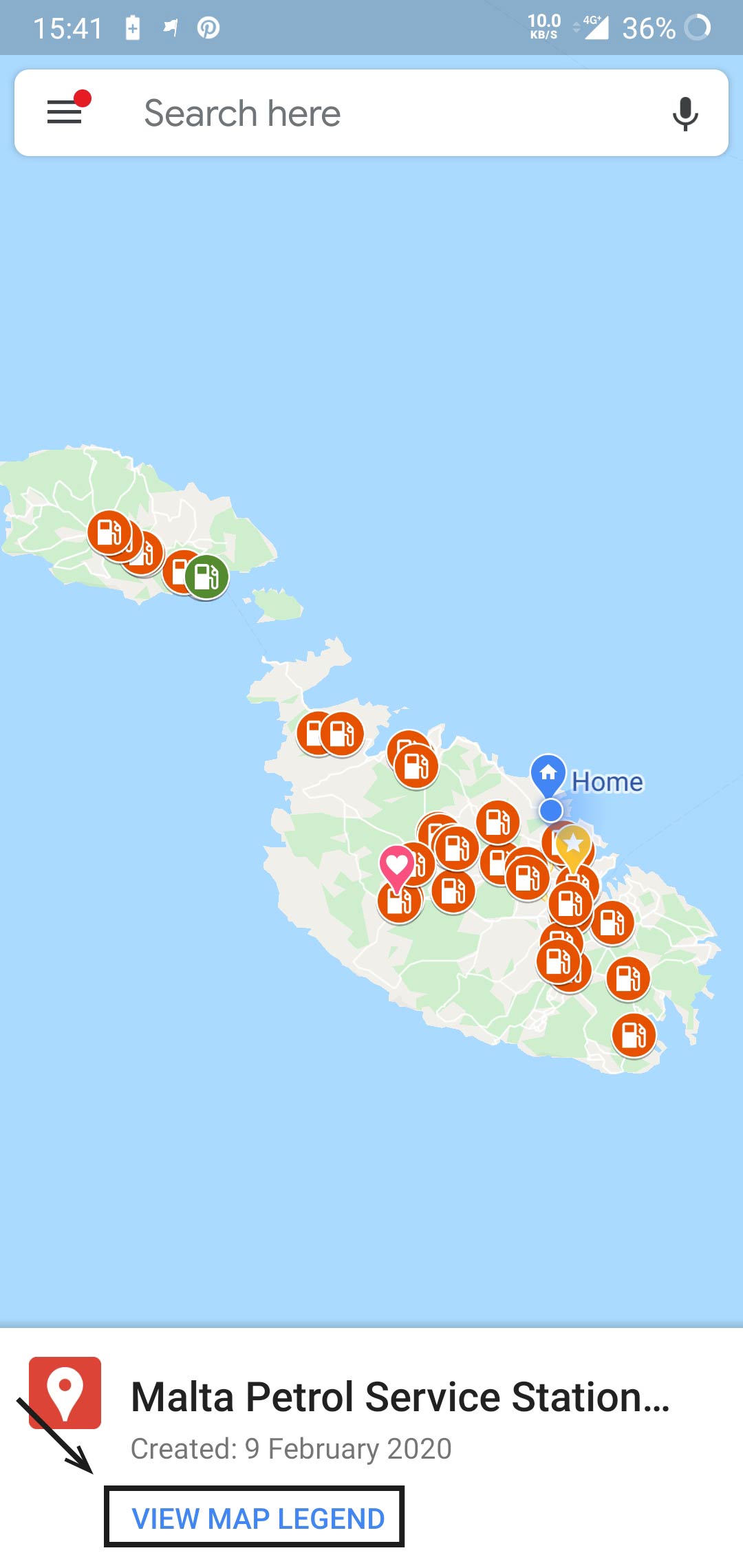 Step 4: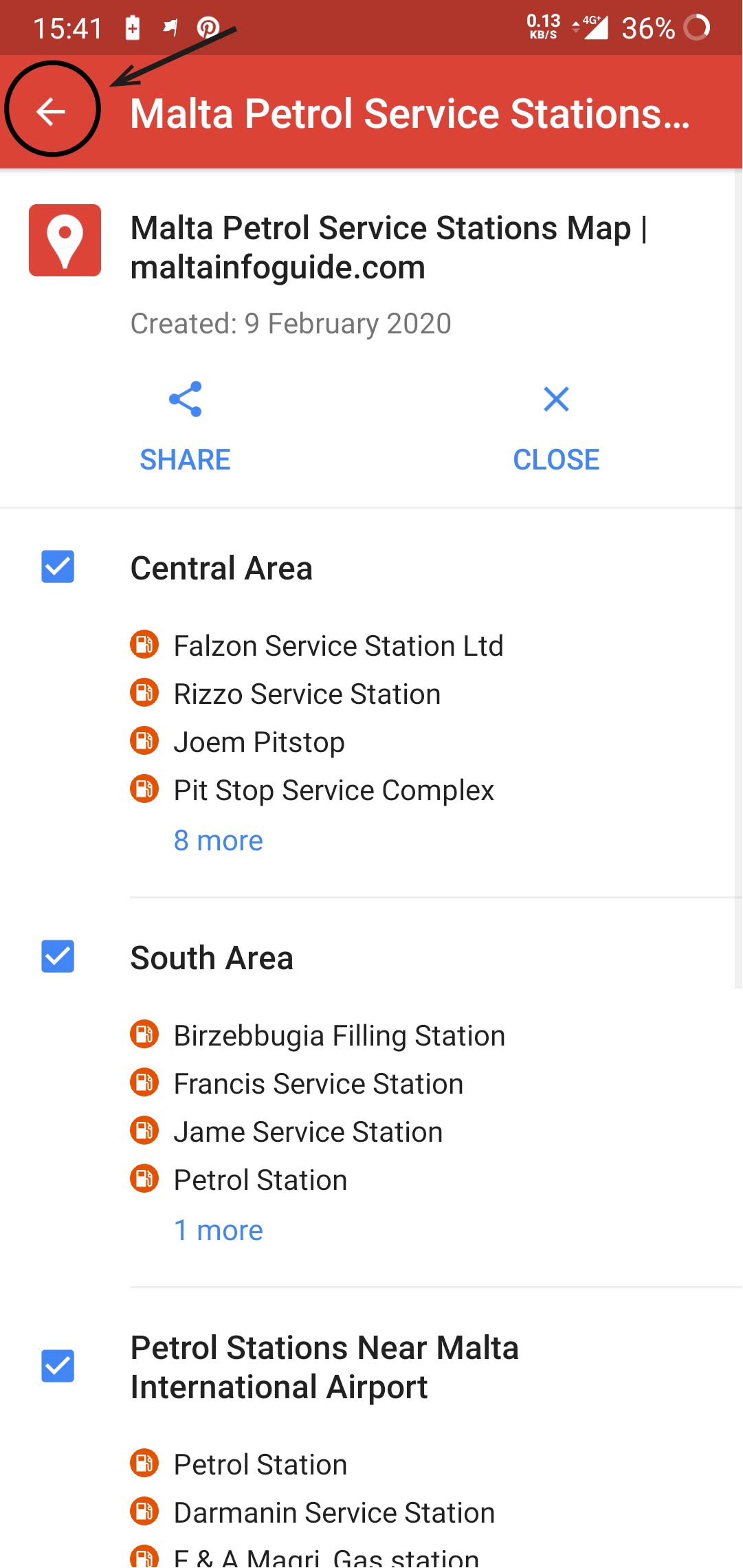 Step 5: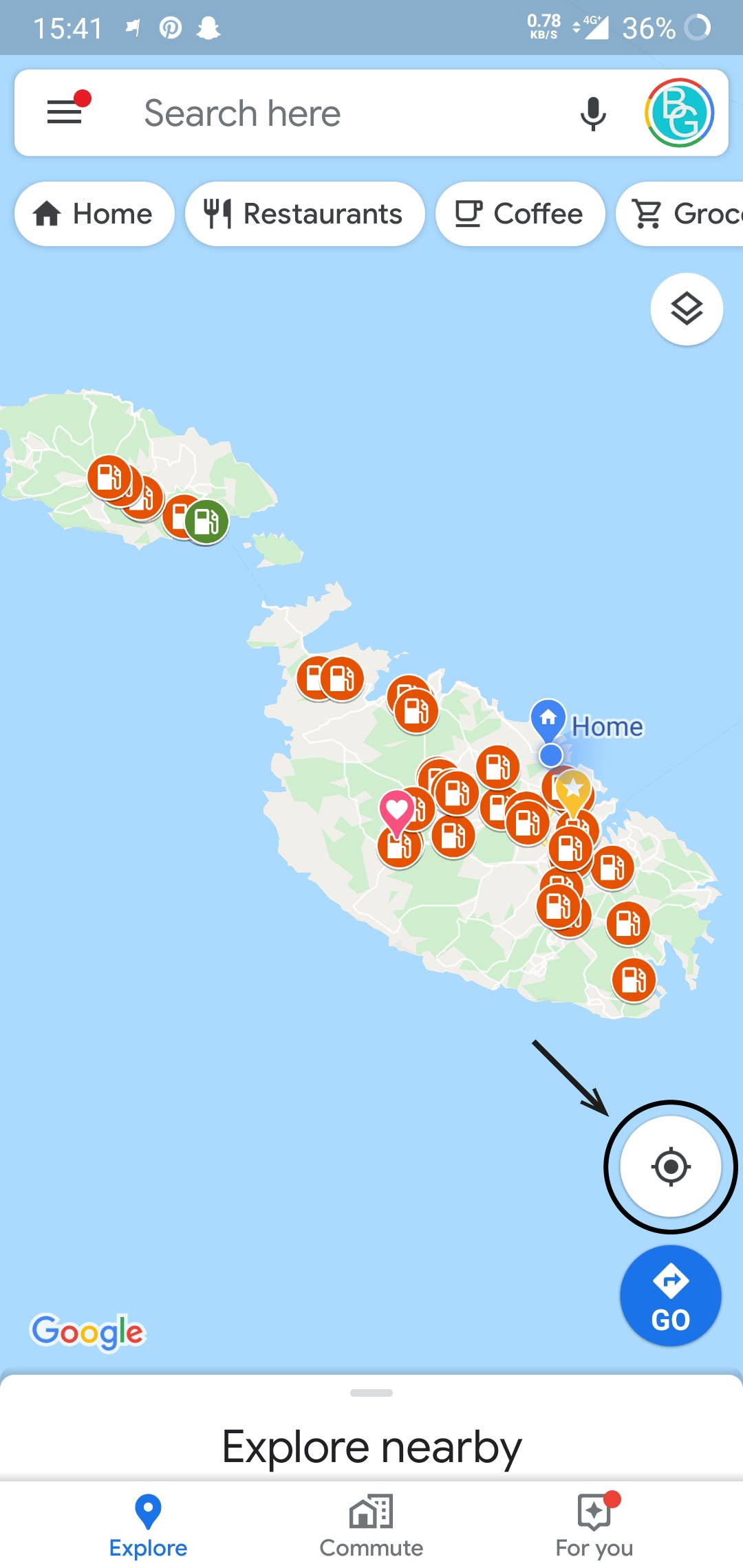 Step 6: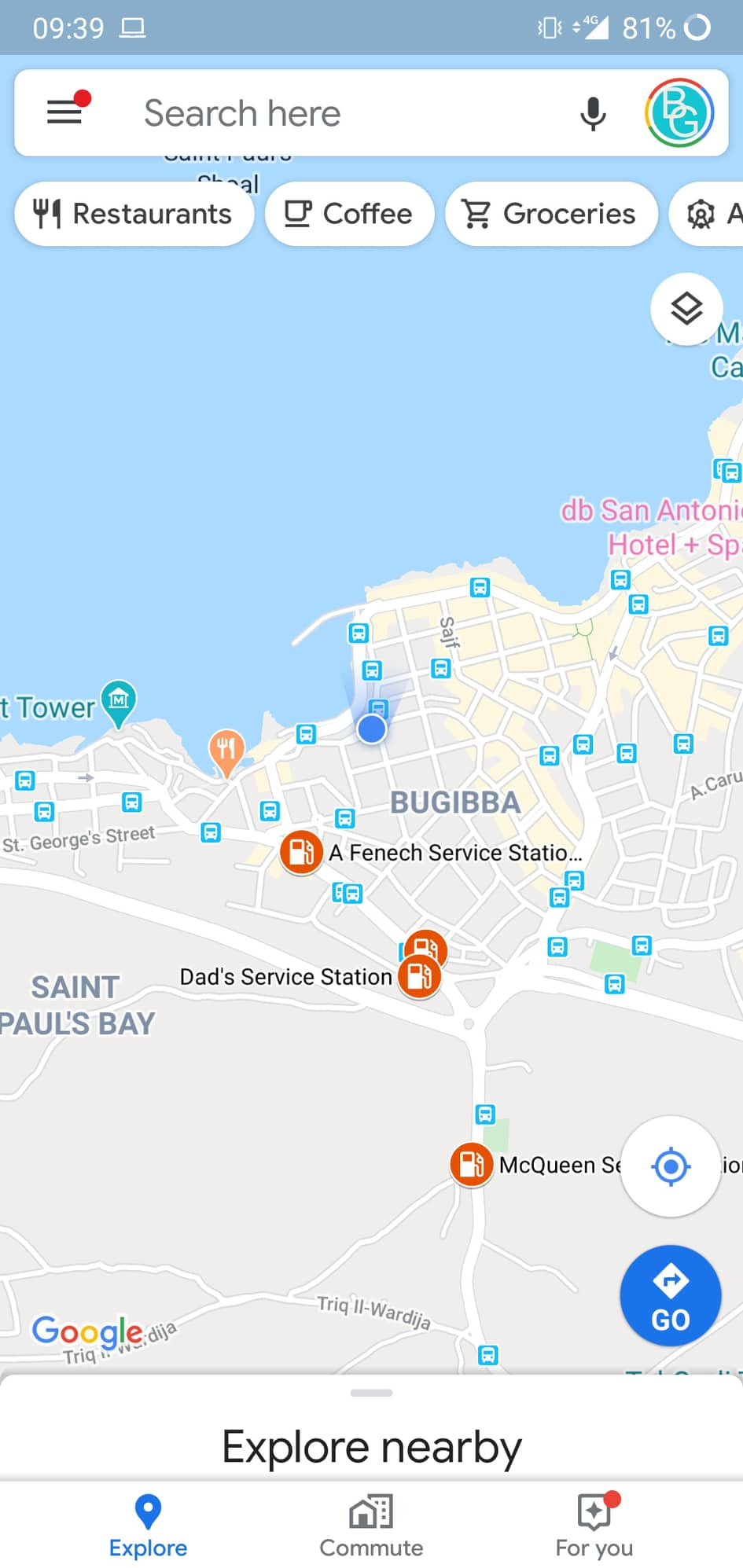 Step 7: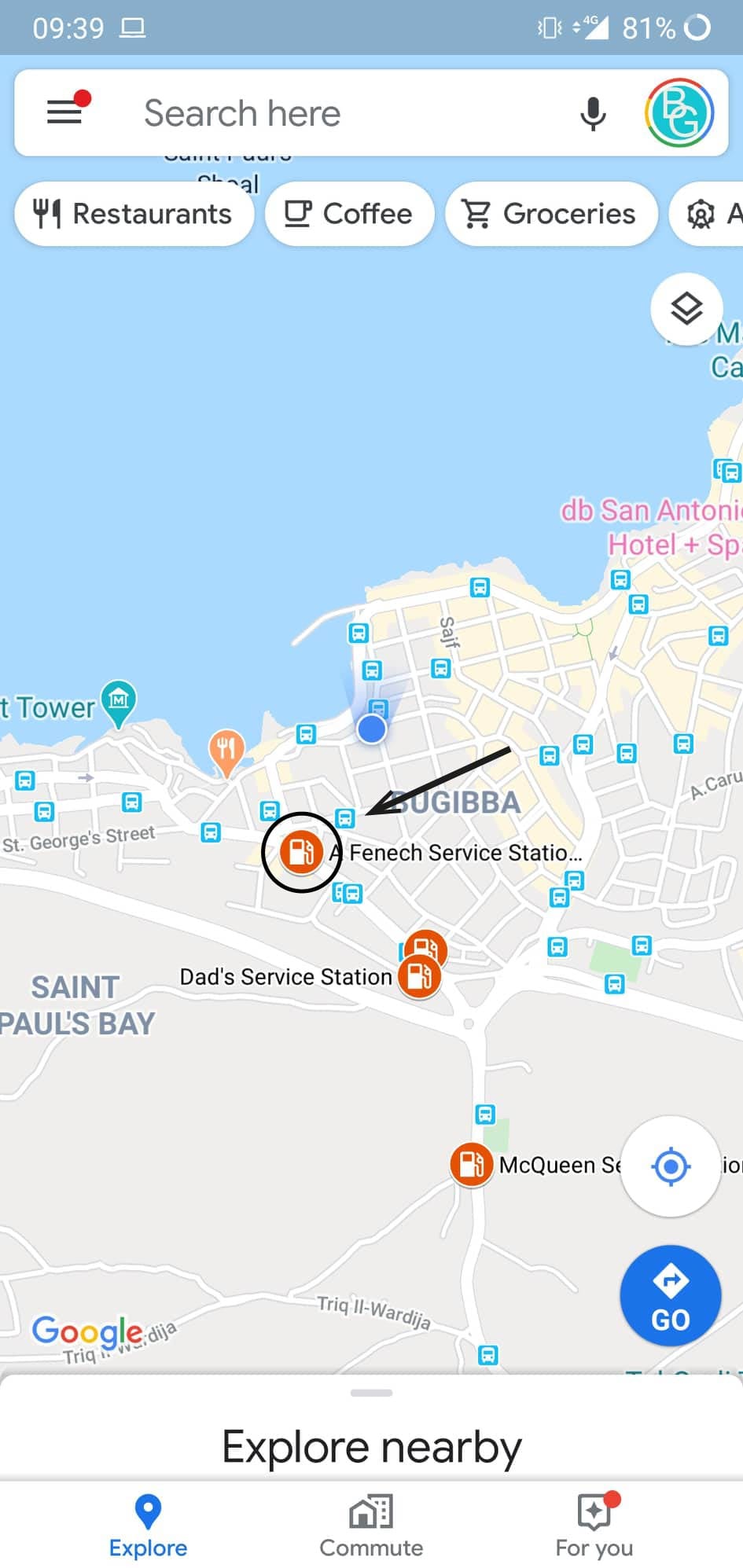 Step 8: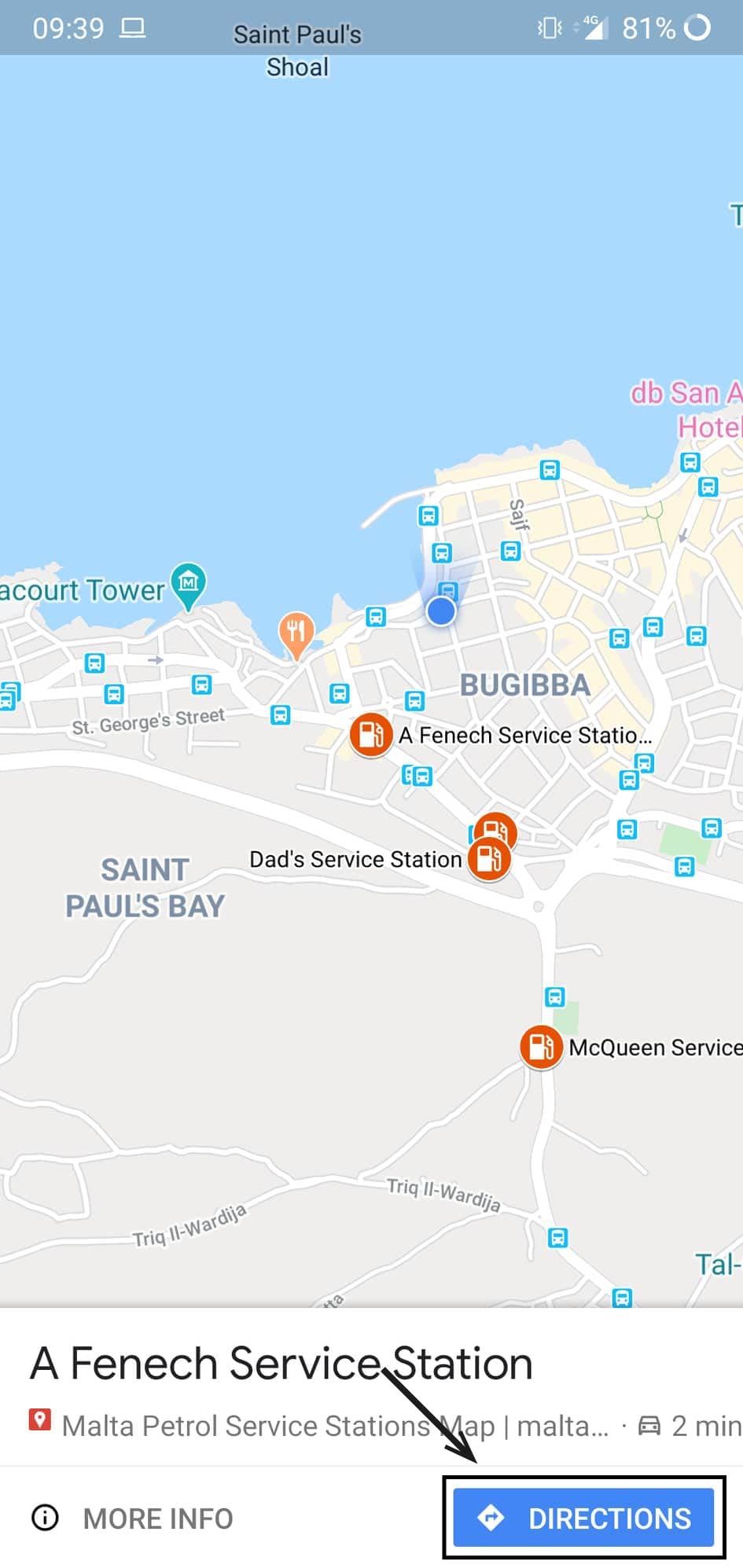 Step 9: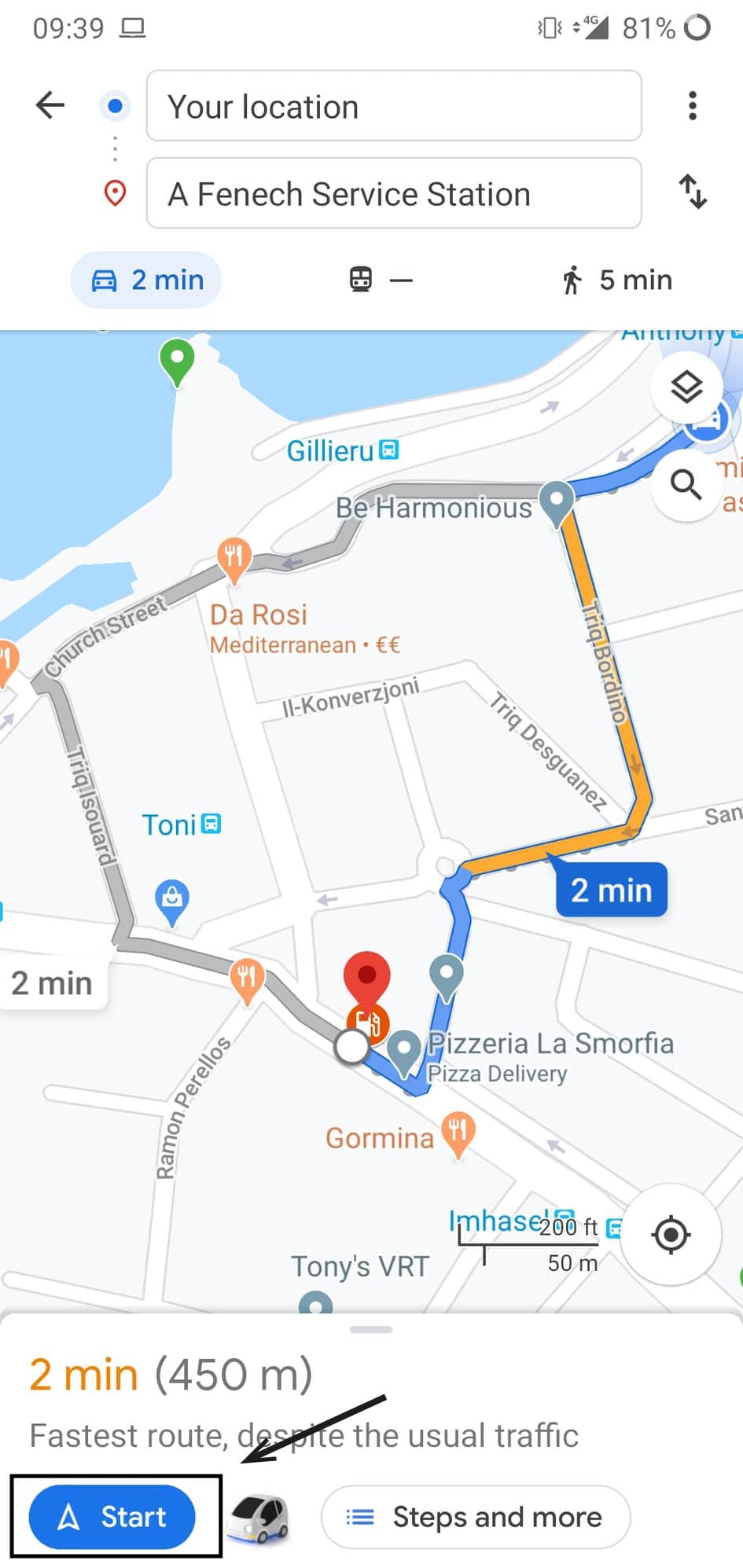 Step 10: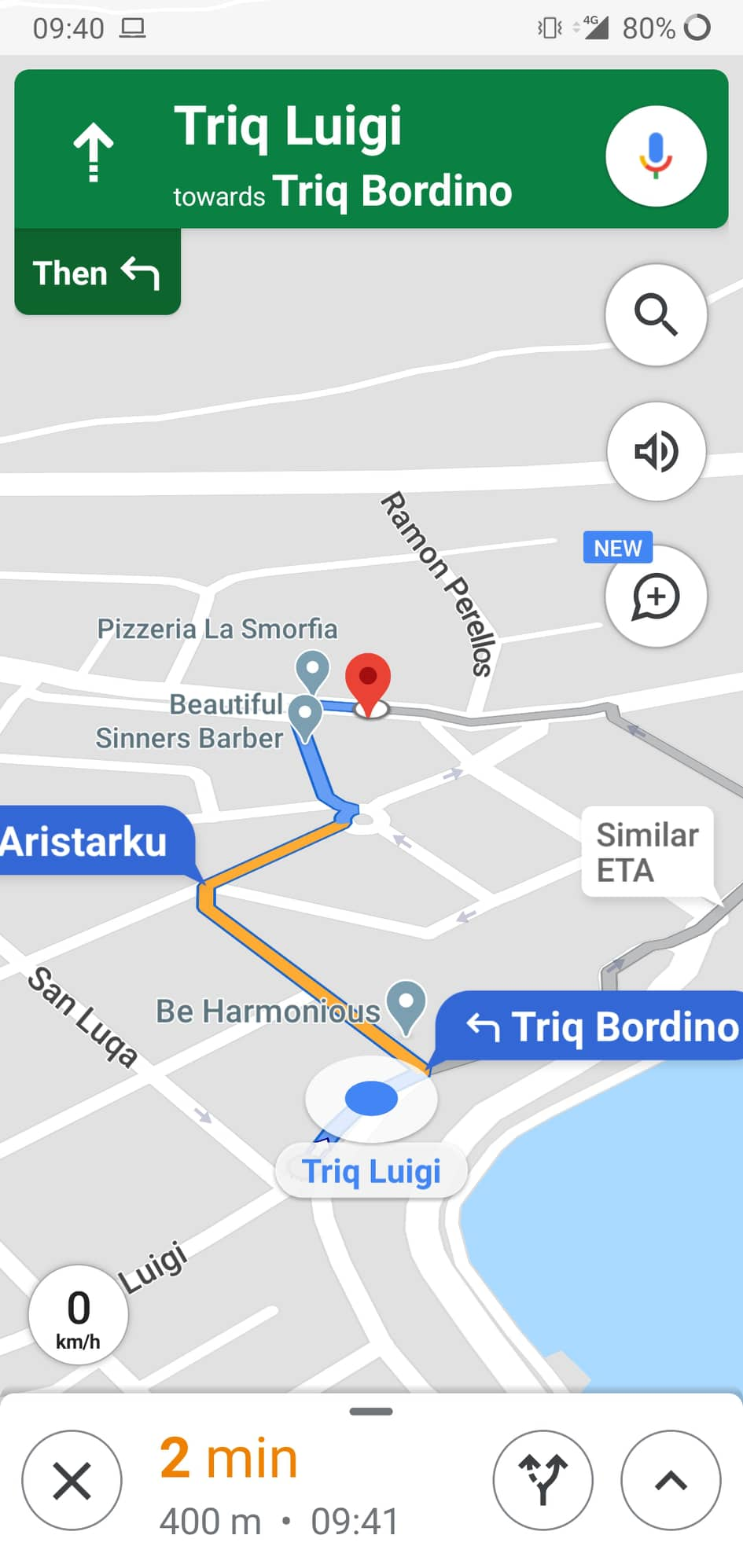 Malta Petrol Service Stations Information
Fuel Available



The fuels you will definitely find at all service stations are petrol (gasoline), diesel and unleaded.
In some petrol stations you will also find LPG (liquid gas), CNG fuel (natural gas), high-performance fuel (boost fuel), e-power and e-diesel fuel, racing and marine fuel.
Opening Hours
The stations supported with attendants filling your fuel tank, will open all day long, from Monday to Saturday from 07:00 to 18:00.
Service stations do not operate on Sundays and public holidays.
While the service station do not operate with attendants, you can still take fuel by using the automatic fuel dispensers. They operate from 18:00 till the next morning during week days and round the clock on Sundays and public holidays.
malta Petrol prices
- Fuel prices are shown on the pumps themselves. There are also digital boards at the stations showing the current prices.
- All fuel prices at petrol stations in Malta are all the same.
- There are no discounts on fuel and there is no need to compare fuel prices.
Malta Fuel prices (8th February 2020):
Unleaded: €1.410
Diesel: €1.280
LPG: €0.710
Most petrol stations are also equipped with basic requirements for the car. Most would also be equipped with vending machines dispensing cigarettes and soft drinks although not all service stations provide this service.
For those who will be collecting their rented car from the airport, there is a petrol service station at the airport adjacent to the Mc. Donald's outlet from where to take fuel.
Method of Payments
If you take fuel while there is an attendant, you may pay in cash or cheque.
There might be some stations where they accept credit cards.
With the self-servicing machine, you may pay with cash. The most modern ones do accept credit cards.
In other countries around the world, the word 'Petrol Station' is referred in other ways such as fuel stations, service stations, gas stations, filling stations, gasoline stations, oil stations.
In Malta it is commonly know as petrol station.
Tips to Keep in Mind When Visiting a Petrol Station
The following are health and safety tips you should follow when visiting a petrol station to avoid any fire or explosion.
You need to keep in mind that when you or any other person is taking fuel there might be gas emissions that exit the pump.
Do not smoke near the petrol station.
Do not use your mobile phone while at the station.
Switch off your engine when filling your car with fuel.
Keep your receipt if the self service machine malfunctions.
Do not operate anything that has an ignition (lighters).
Keep your car windows closed while filling your tank, due to the fuel smell. Do this especially if you have kids in the car.
Clean your hands after filling your tank with gas as the pump might have fuel on it. Do not touch your face and especially your eyes before cleaning your hands.
Basic Facts About Malta Driving Rules
Driving is on the left side of the road.
First of all a valid driving licence is necessary.
Your vehicle must be insured before being driven on the road.
The minimum age to drive is 18 years of age and this is applicable for all types of vehicles.
Any person from any EU country with a valid driving licence can drive in Malta without requiring to obtain a local driving licence.
If you intend remaining here for more than a year and hold an EU driving licence, after that you have to obtain a Maltese driving licence.
Enjoy you holiday in Malta and Gozo. Petrol service stations are everywhere ask and be helped to find one near you.
want to rent a car in malta?
We have used Discover Cars every time we rented a car. We highly recommend them due to their good service and good prices.
Get The Best Rates On Your Car Rental Now!
need to book a hotel for your malta visit?
Using Booking.com, enter your travel dates and number of occupants then rates will be available for hotels and apartments during your visit to Malta 
Book Your Hotel In Malta on Booking.com for the Best Rates!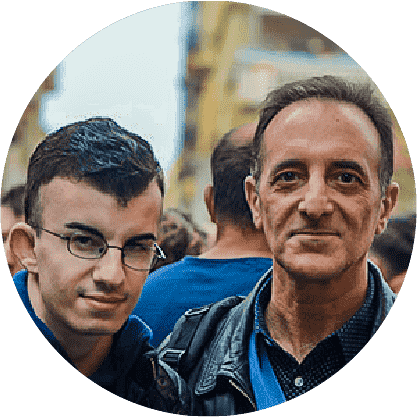 By Albert and Benjamin Magro