Fortifications Interpretation Centre
Fortifications Interpretation Centre
A Fortifications Building Turned Into A Museum - The Fortress Builders
The 'Fortifications Interpretation Centre' – The Fortress Builders – it is the place where you learn so much about the fortifications in Malta.

In this building you will find exquisite exhibits mainly both military architecture in general, which takes you back to the Bronze Age walls at Borg in-Nadur to the time when Malta was a British colony and its involvement during World War 2 where many various pill boxes were built as defenses.
Here you will also find displays of scale models, together with audio-visual demonstrations and descriptive charts.
Also at this Fortress Builders centre you find a few artefacts such as the 17th century draw bridge that was probably the original draw bridge used at Valletta's main door way called Porta Reale.
You can go round on your own which will take you around one and a half hours even to read all displays. If you wish an organised tour which is still free it is best to send an email to book your guide. The guided tours are conducted in Maltese, English and Italian.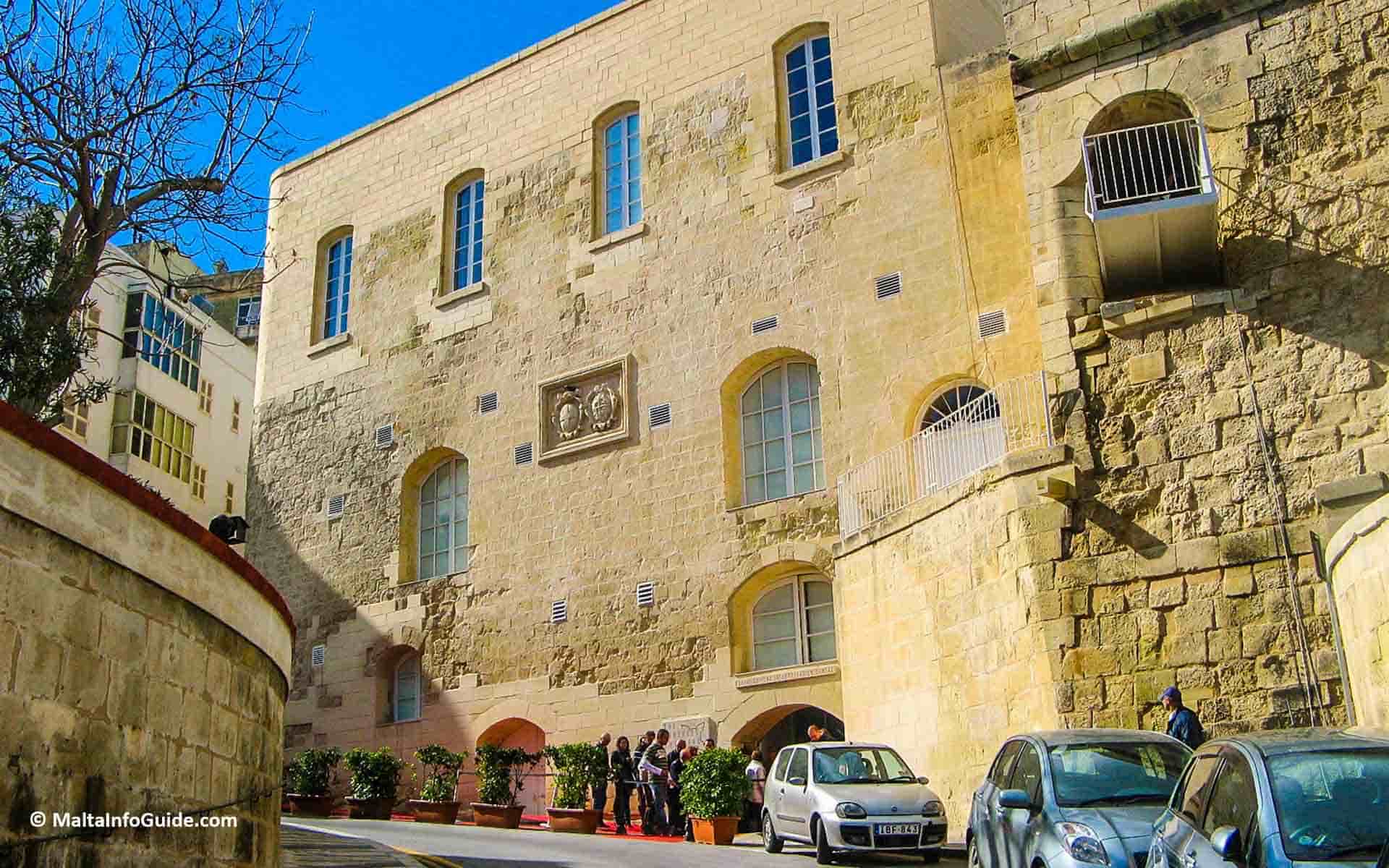 Disclaimer: On our website, you will find affiliate links from which we receive a small commission.
Information For Visitors To The Fortifications Interpretation Centre
opening hours
Summer Hours: 16th June – 30th September
Monday, Wednesday, Friday and Saturday: 09:00 – 13:00
Tuesdays and Thursdays: 09:00 - 16:00.
Winter Hours: 1st October – 15th June:
Monday to Friday: 10:00 - 16:00.
Tuesdays and Thursdays: 10:00 - 19:00.
Saturdays: 09.30 - 13:00.
The Fortifications Interpretation Centre is closed on public holidays. On 24th and 31st December it is open till 12.30pm.
Address: St Mark Street, Valletta
Phone: +356 2122 8594
Entrance: FREE
Email: fic.mjcl@gov.mt – Send emails as early as possible
It is important to communicate the number of persons that will be visiting. Preferably around 10 persons, but the more you are the more it is difficult to communicate and understand the guide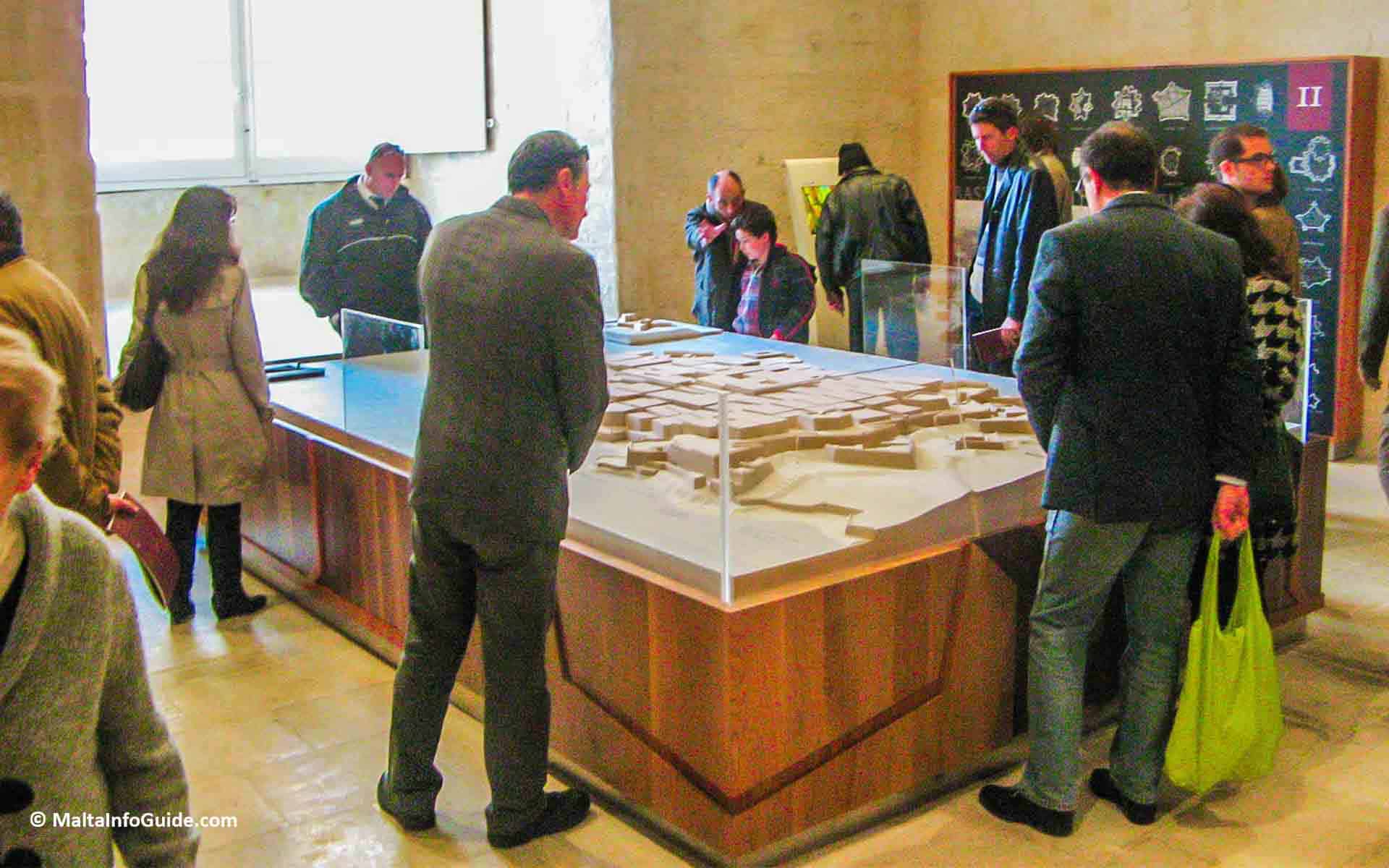 how to get here
public transport
First and foremost you must first get a bus to Valletta bus terminus. Find what routes go to Valletta by clicking here.
From the terminus you then must grab the following bus:
To 'Mandragg' Bus Stop (Circular Route): 133
by car
Getting to Valletta from anywhere is Malta is quite easy. You find signs all over the island, as Valletta is the capital city of Malta.
Parking might be a bit difficult as you need to be sure to park in the white boxes and not the Blue or Green boxes. The best case is that you park at one of the car parks around Valletta. There is a small fee but it will be worth the time.
by ferry
It's tucked away en route down to the jetty where the ferry leaves for Sliema.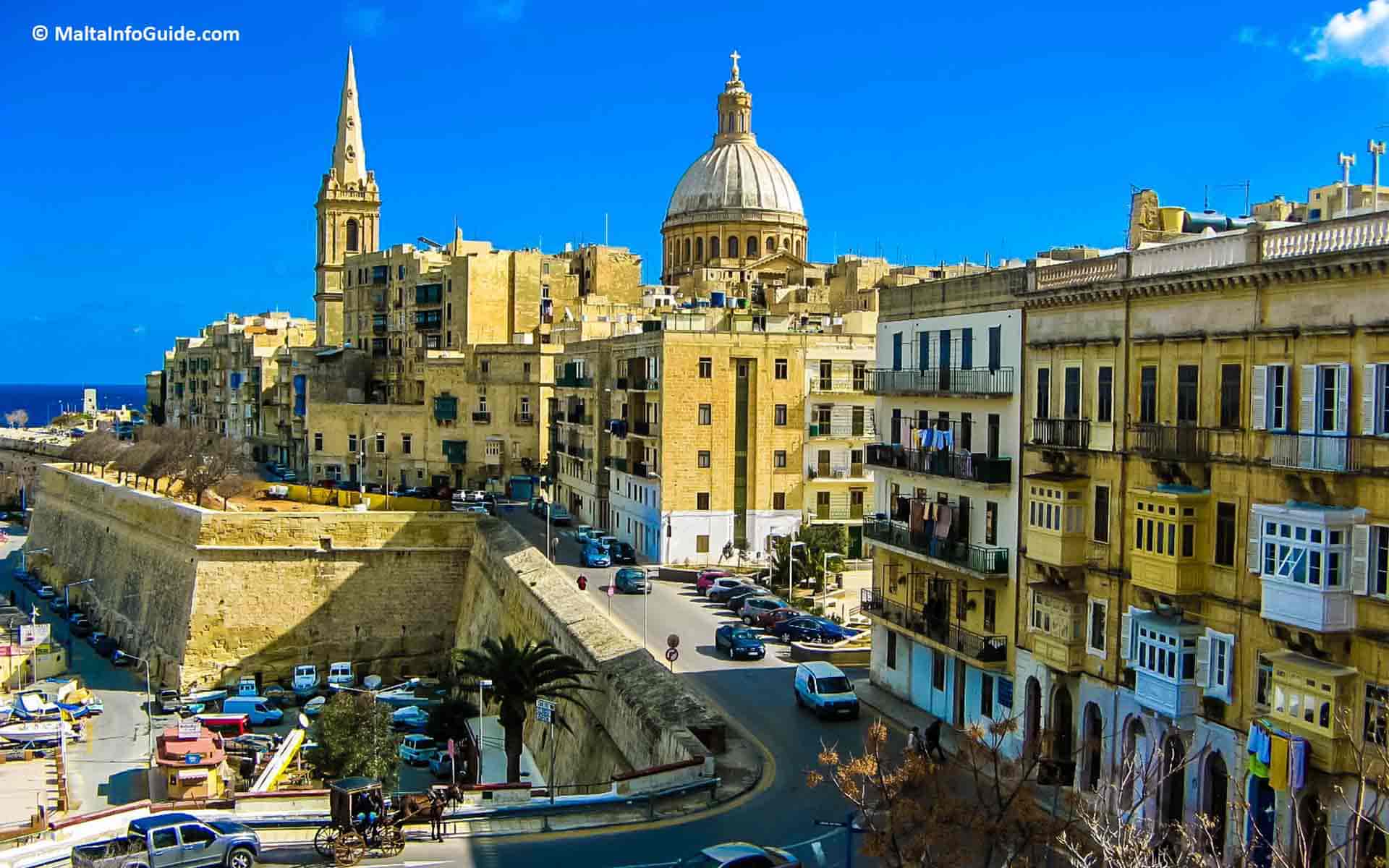 Brief and History About The Place
A Museum With a Difference
The Fortifications Interpretation Centre is not based on just another museum, it shows Malta's history during war and its struggle to engage during any hostilities.

The aim of the fortifications were mainly to protect the island and its inhabitants rather than to put at risk the population in front of the enemy.
It also analyses the island's main focus on fortifications how ingenious the architects of the time were and tries to communicate this intellectual to the visitor.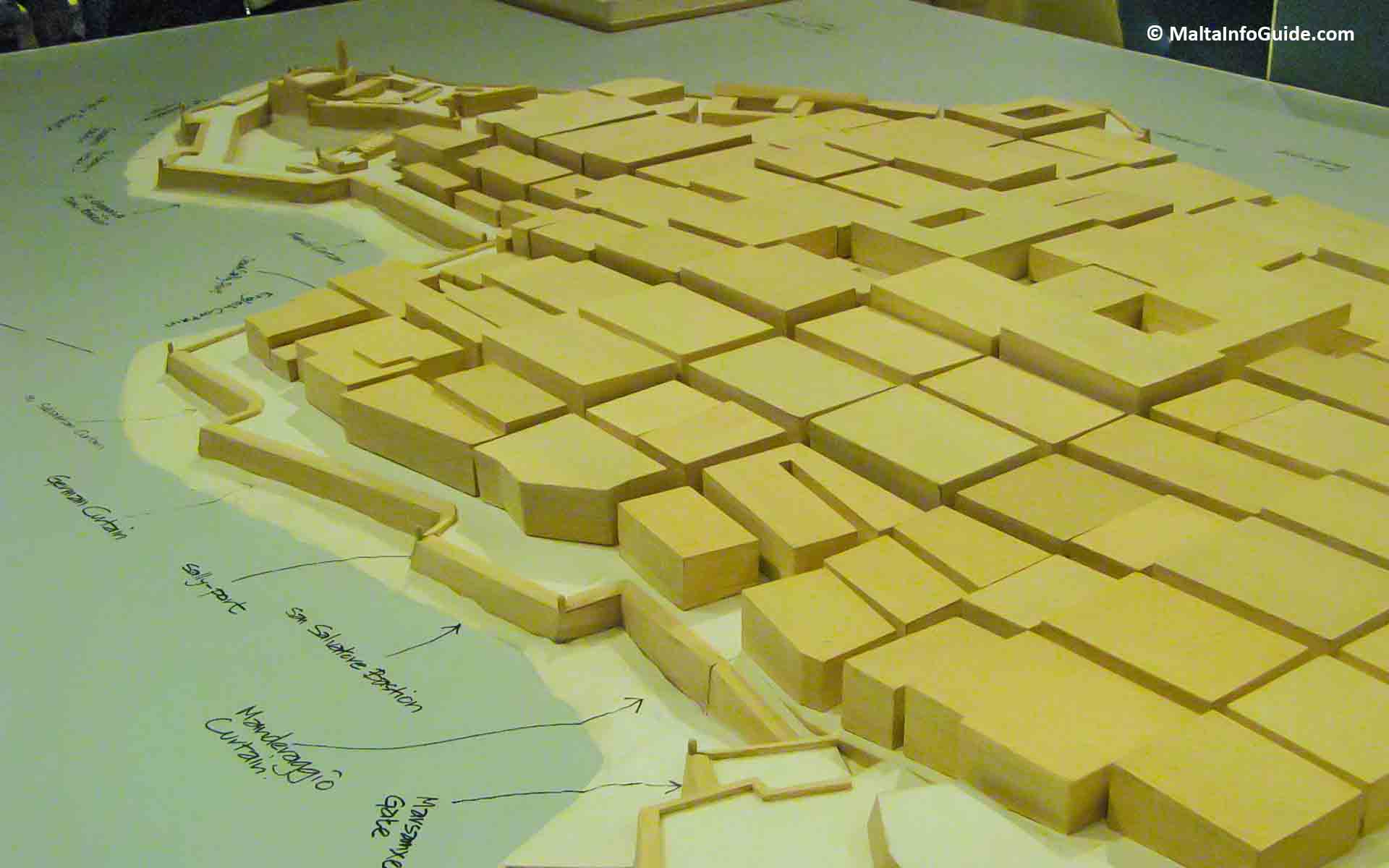 Location
You will find The Fortifications Interpretation Centre in a 16th Century warehouse built near St. Andrew's Bastion. It was built by Grand Master Hugues Loubenx de Verdalle between 1582 and 1595.
Recently it has been renovated into one of the prestigious place in Valletta. It was opened to public in 2013.

It is a very hand's on helpful guides, multi-lingual, and several touch screens that guides you to the fortification's history, including designs, how life was in those times and how were they provided with basics such as water and heating.
Models
Within the centre you find various models made by architect Stephen Spiteri. They show the relationship between the geological shape of the terrain with the type of fortifications built to protect the inhabitants.
These were the various methods used by military architects of the time in order to safeguard the population from the enemy.  The Fortifications Centre also has illustrious panels that shows the different types of fortifications spread around the world.
Other models portray Valletta capital city, various fortifications build by the Knights of St. John and more modern fortifications build by the British while in Malta.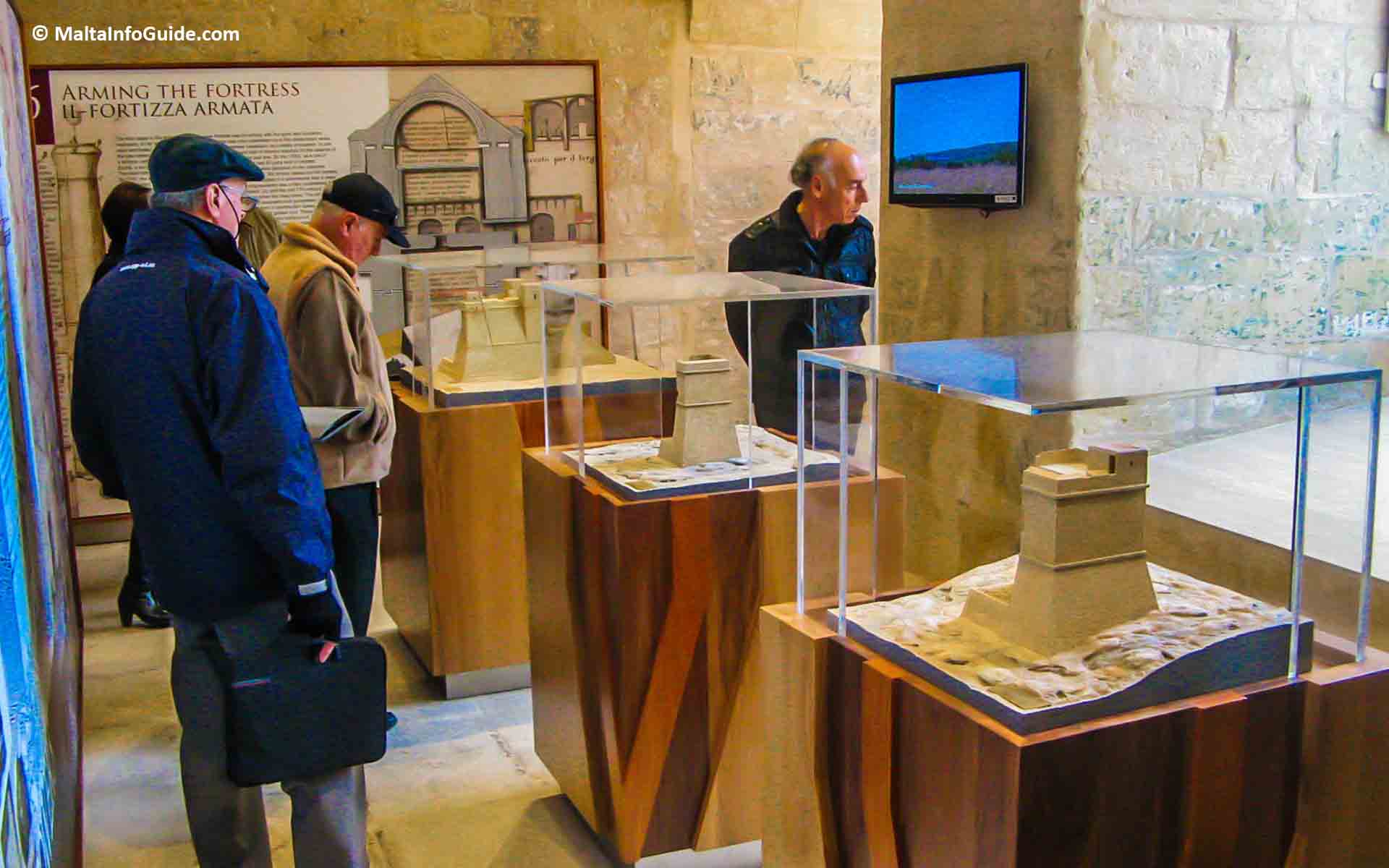 Fortification Walls
The fortification walls are built upward and downwards, meaning they are furrowed out 7 to 10 metres thickness and made out of two layers, stone and rubble.
During the building works another layer was reinforced so the fortifications will be strong and can keep out the enemy especially when the fire canon was introduced. Amazingly the works of the fortifications were completed in just 15 years.

For Children
Another aspect for children which they should enjoy visiting is that there are games, such as 3D puzzles and touch screens to draw and colour.  It is important that the children will have knowledge of our history and understand our beautiful island.
It will be one of your places of interest to go to during your holiday whether on a wet winter day or a hot summer's one.

want to rent a car in malta?
We have used Discover Cars every time we rented a car. We highly recommend them due to their good service and good prices.
Get The Best Rates On Your Car Rental Now!
need to book a hotel for your malta visit?
Using Booking.com, enter your travel dates and number of occupants then rates will be available for hotels and apartments during your visit to Malta 
Book Your Hotel In Malta on Booking.com for the Best Rates!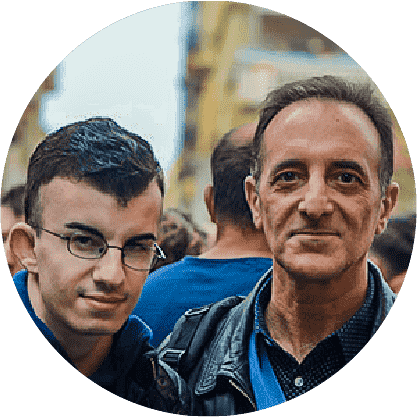 By Albert and Benjamin Magro