5D cinema Malta
An Introduction To Malta Where History Comes Back To Life
The 5D cinema Malta is a new 18 minute audio-visual attraction that brings Malta's history and culture to life through 3D imagery alongside special effects. It is located in the heart of Valletta.
The specially designed theatre provides a fun and safe activity for everyone include all family members who can participate together. At the same time exploring and appreciating the colourful, dramatic and historical episodes of the Maltese islands.
Visitors will sit in moving seats with effects including water spray, moving seats, air blast, leg ticklers and scent a great way to treat your children and family to an amusing time. 
If you never had such an experience it is the right time when in Malta to experience this completely new attraction.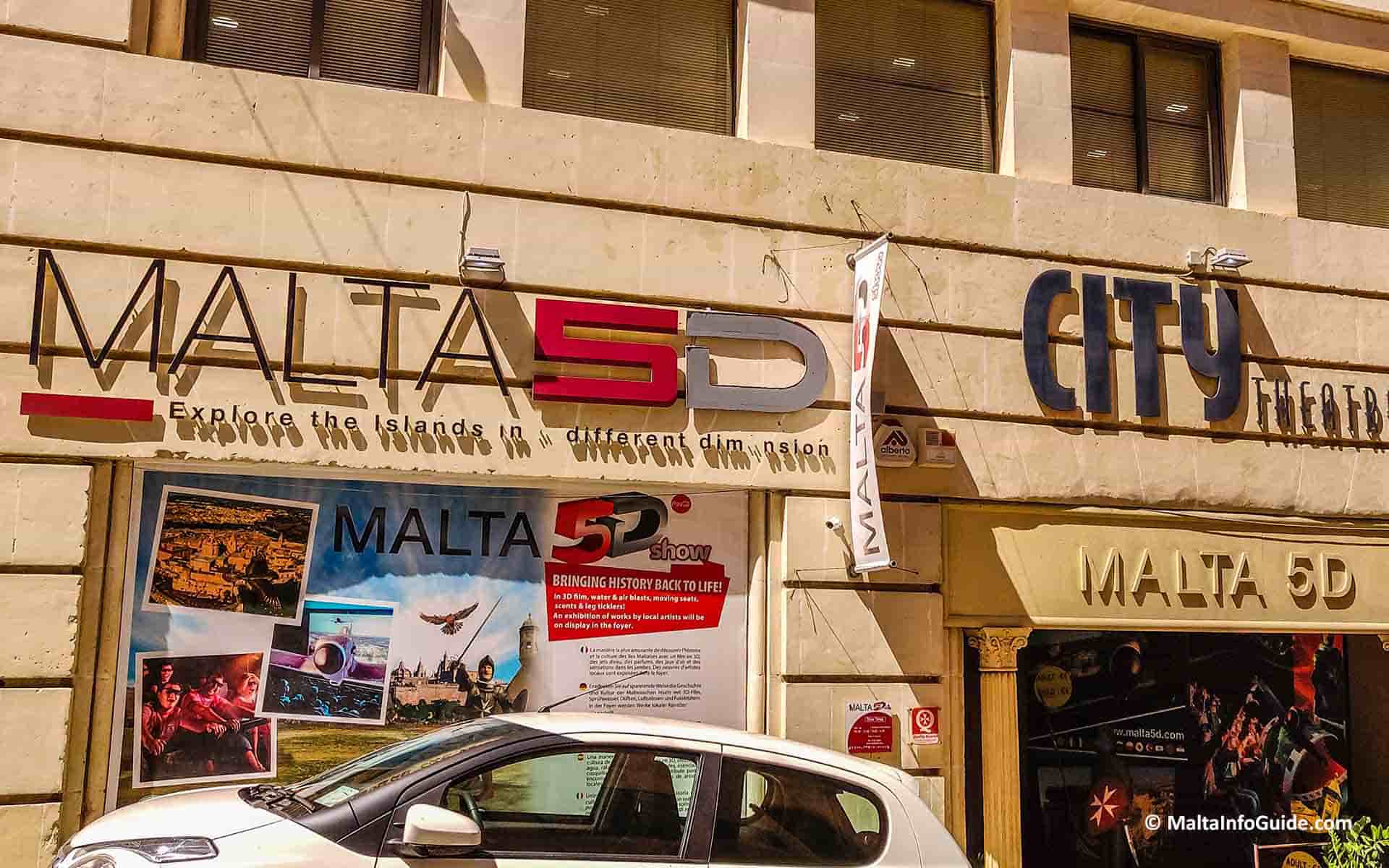 Information For Visitors To 5D Cinema Malta
Opening Hours
Monday to Saturday: 10:00 to 17:00 - Shows every 30 minutes
Last Admission: 16:00
Closed on Sundays.
Ticket Information
Ticket prices can be found at the door.
Can I buy my tickets online?

No, there are no online tickets. Tickets are bought from the door.
What languages is malta 5D in?
The audio-visual is also available in 19 languages through automated multilingual devices in order to choose English, Italian, French, Spanish, Dutch, German, Russian, Polish, Japanese, Turkish, Hebrew, Chinese, Polish, Danish, Norwegian, Finnish, Swedish, Greek and Hungarian.

How to Get To 5D Cinema Malta
By Car
5D Cinema Malta is located in Old Bakery Street. It is situated at the beginning of the street. It is also located near the entrance of Valletta so getting here will not take very long.
Parking is quite a challenge so you must plan beforehand so you do not arrive late. There are a few car parks on the outskirts of Valletta. We recommend parking at MCP car park as its the largest and the place you will definitely find parking.
Malta Public Transport
Valletta bus terminus is the largest hub on the island so taking public transport will not be a problem from anywhere on the island.
Click here to see what buses come to Valletta.
Hop-On Hop-Off Tours
The north bus route stops at Valletta Bus Terminus which is located at the entrance of Valletta. Click here to find more details about the route.

Taxi Malta
Just outside the Valletta entrance is a taxi area from where you can get a taxi.
Tips You Should Know Before Going
Passive 3D glasses and headphones are provided free with the purchase of a ticket.
The theatre has 10 non-moving seats for persons who have a health condition, high blood pressure, epilepsy, vertigo, motion sickness, severe heart problems, neck or back problems. If other conditions not mentioned here, one has to be responsible to stay back the audio-visual show in order to safeguard his health.
It is recommended that pregnant women should not participate for the Malta 5D audio visual show.
Management provides a fridge to store any medications or dietary foods.
Specific wheelchair spaces are available inside the theatre. You can find you place alone as they are easily access without the need of someone's help.
With regards to children under the age of 6 years, parents or caretakers are requested to talk to the manager prior to the purchase of their tickets.
Things To Do Around 5D Cinema Malta
want to rent a car in malta?
We have used Discover Cars every time we rented a car. We highly recommend them due to their good service and good prices.
Get The Best Rates On Your Car Rental Now!
need to book a hotel for your malta visit?
Using Booking.com, enter your travel dates and number of occupants then rates will be available for hotels and apartments during your visit to Malta 
Book Your Hotel In Malta on Booking.com for the Best Rates!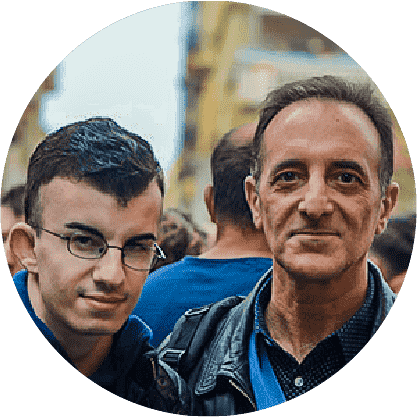 By Albert and Benjamin Magro