Malta Valletta 2018
Malta Valletta 2018 Monthly Activities Which You Can Participate In
Malta Valletta 2018 was a year when our capital city was declared the European Capital of Culture by the European Union for the entire year of 2018. This announcement was made back in October 2012.
At the same time Leeuwarden-Friesland, a Dutch city was also declared a European Capital of Culture for 2018. The aim of this was to promote activity around the Maltese Islands and territory and collaboration between these two cities. 
Disclaimer: On our website, you will find affiliate links from which we receive a small commission.
The Valletta Cultural Agency is responsible for this project which promoted all the cultural programmes with hope to boost the people of Malta and Europe closer together.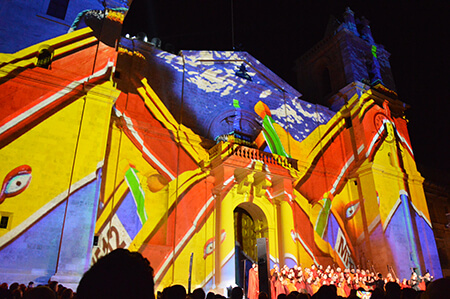 Performance in front of St. John's Co-Cathedral during Valletta 2018 opening
Valletta capital city malta
Valletta is one of Europe's smallest capital cities built by the Knights of Malta back when the first stone was laid in 1566. It is a walled city with large fortifications surrounding all the capital city. Back in 1980 it was recognised as one of UNESCO's world heritage site.
Visiting Valletta, is a must when visiting Malta. Check out all the 20+ top things to do in the capital city.
Here are some top landmarks to visit in La Valletta: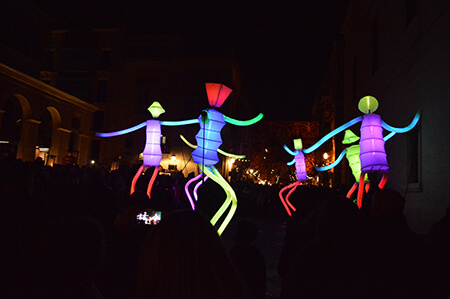 Big Dancers street performing during the Valletta 2018 Opening
malta valletta 2018
The Valletta 2018 event encouraged the public and tourists that visited Malta to take part in the multitude of activities throughout the year 2018. It was also aimed to continuously encourage lifelong social, economic and cultural development of Malta.

This Cultural Programme was made up of four themes:  Generations, Routes, Cities and Islands.
The Valletta 2018 coordinated directly with the Dutch city of Leeuwarden, the capital of Friesland. This was an opportunity to create the best possible level of exchange with successful completion of all activities. This was done in order for the two cities to work hand in hand to create and exchange cultural practices and experiences. By having all this Malta was given the opportunity to grow as a cultural and artistic place in the centre of the Mediterranean.
what is the european capital of culture?
The European Capital of Culture is responsible for organising the events and cultural activities for a duration of one year.  It is a great scope for the city to implement cultural, social and economic benefits. Through this it gives the local city further popularity and boost its image on the international scale.

Through this 40 cities have been nominated so far since 1985. An international panel of people with a great knowledge of cultural expertise are in charge of these proposals of cities.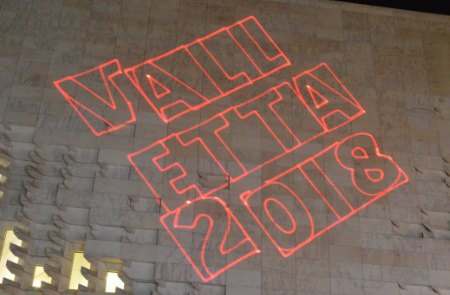 Before the official opening of Valletta 2018 there were a number of Infrastructure Projects that were done in the heart of the capital city. The projects include is-Suq l-Antik tal-Belt and the Old Civil Abattoir (il-Biċċerija) which is now home to the Valletta Design Cluster
In fact a number of locations within Valletta not presently used are being refurbished to be used for festivals and will be joined together and developed internationally throughout the year.

For 2018, new festivals were introduced into the program. For this whole eventful year, many old buildings in Valletta were established renovated such as the national museum of art, the Valletta Design Cluster, the indoor market on Merchants Street, and the regeneration of Strait Street.
MUŻA will relocate to the Auberge d'Italie, a historic building dating back to the late sixteenth century and used as the seat and residence of the Italian knights of the Order of St John.
The European Capital is a programme for Malta to flourish and people will be more aware of these activities happening in our capital city Valletta. So many activities will be ongoing including is-Suq (the market) selling not only fruit and vegetables but will serve as a hub of activity. Strait street will also serve a place of activity.  So many activities will be organised like exhibitions, theatre productions, seminars, symposia, talks, street theatre, jamming sessions, outdoor concerts, fashion shows, networking meetings with artists and poetry and literature evenings.

want to rent a car in malta?
We have used Discover Cars every time we rented a car. We highly recommend them due to their good service and good prices.
Get The Best Rates On Your Car Rental Now!
need to book a hotel for your malta visit?
Using Booking.com, enter your travel dates and number of occupants then rates will be available for hotels and apartments during your visit to Malta 
Book Your Hotel In Malta on Booking.com for the Best Rates!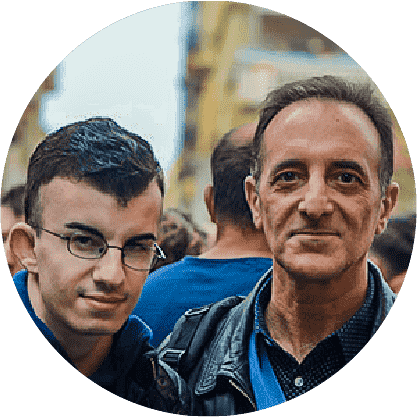 By Albert and Benjamin Magro