casa rocca piccola
A Stunning 16th Century Palace In The Heart Of Valletta
If you fancy to see something different Casa Rocca Piccola is the place for you.

A splendid 16th Century jewel in the centre of the capital city of Valletta surrounded by many historical buildings. It will take you back to the way of life the noble families of Malta used to live and to the present day as the owner Marquis de Piro still lives there.
Disclaimer: On our website, you will find affiliate links from which we receive a small commission.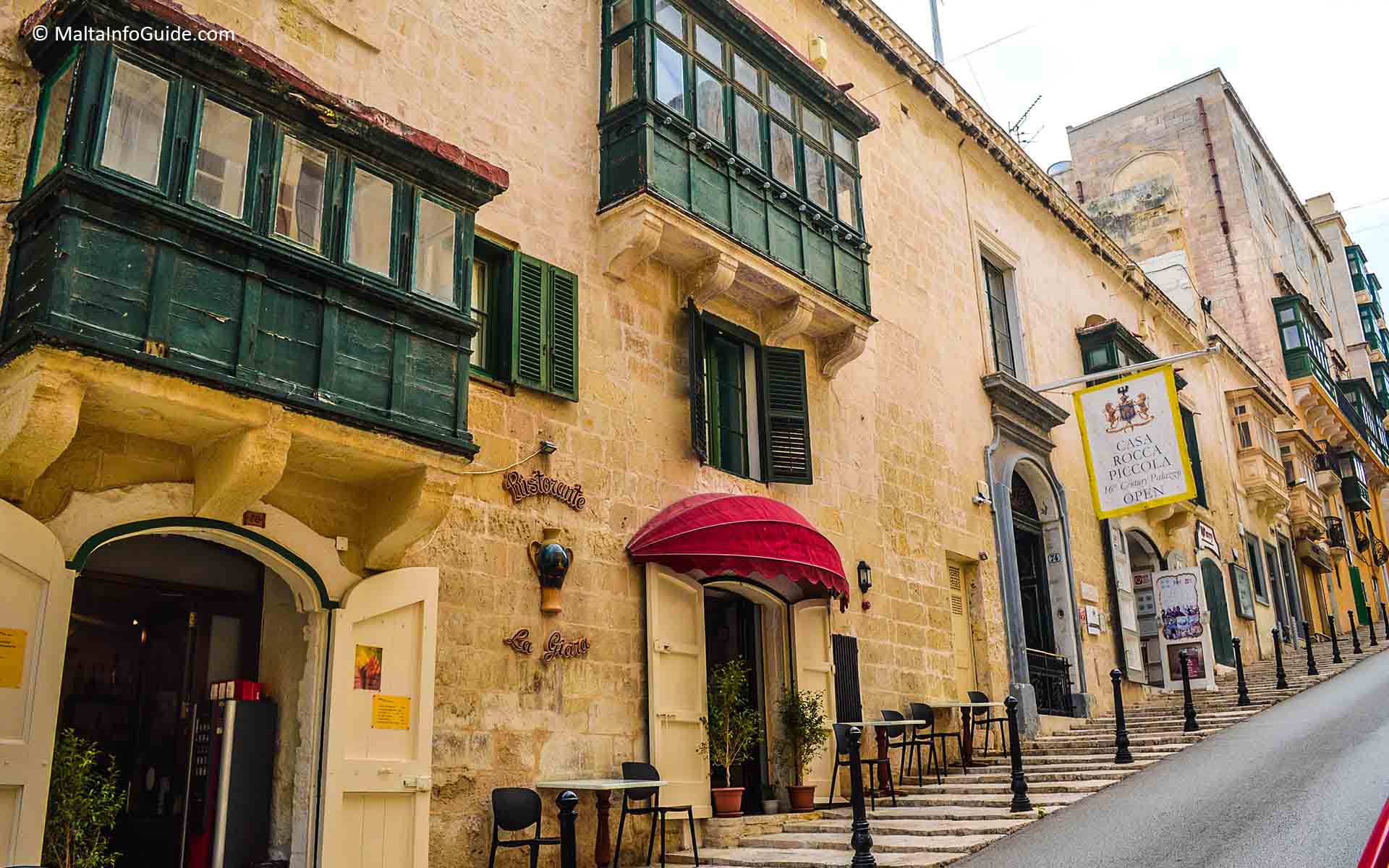 The guided tour for an insight into Maltese aristocratic tradition and heritage which is in the only privately lived-in palace at Valletta.
You will see a number of the 50 rooms splendidly decorated with the original ornaments and décor which have been restored. The chapel, collection of historical objects and a network of tunnels used as WW II as a bomb shelter 100 feet down depicting life as it was during the Italian and German bombings.
If you are so keen about this style of living you can book your B&B accommodation within this palace. Five bedrooms have been finely restored for this purpose. A Sicilian restaurant located in the cellars. La Giarra has great reviews on Trip Advisor for their service and food.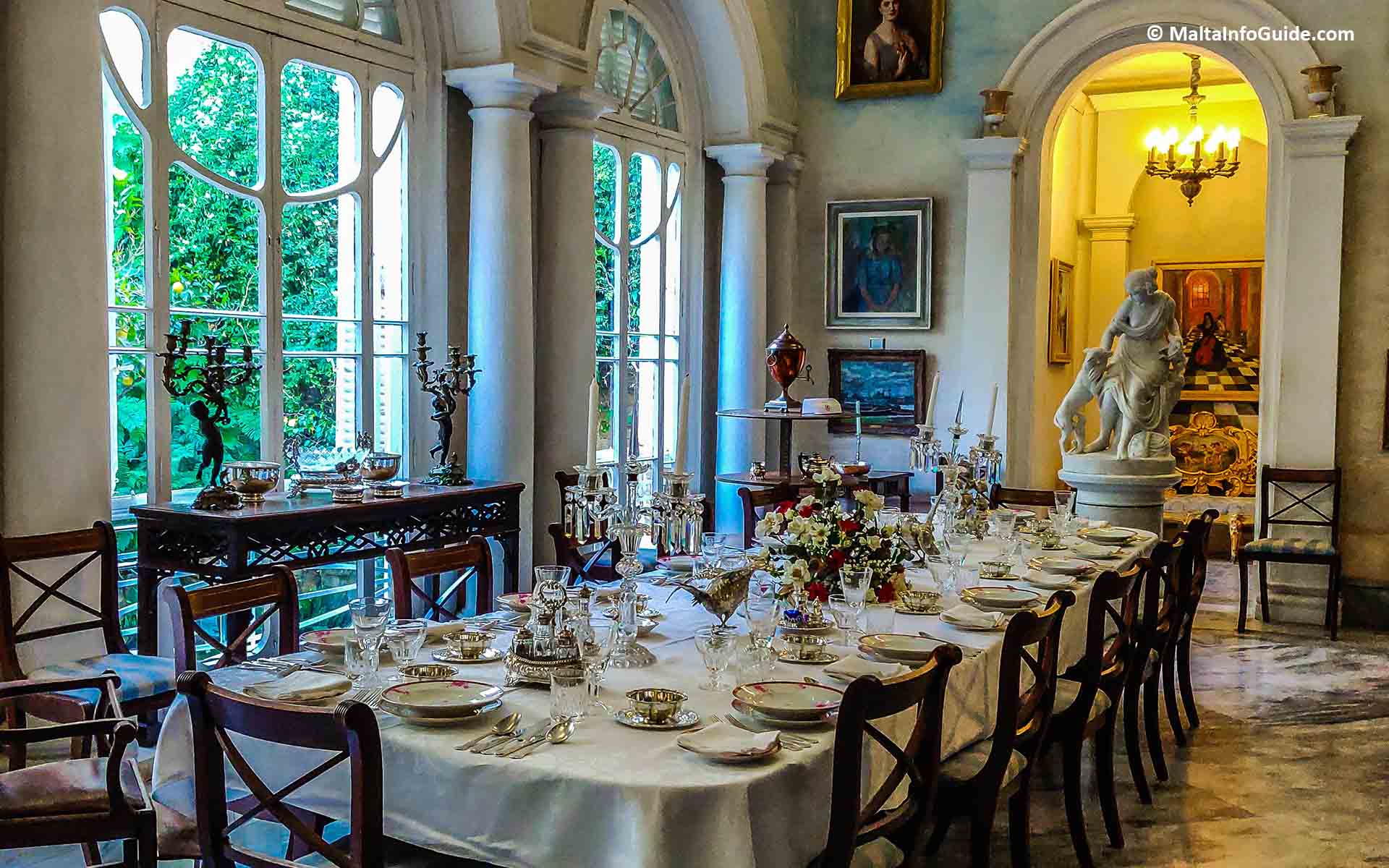 Interesting Facts About Casa Rocca Piccola
Located in the main road of the capital Republic Street corner with St. Dominic Street. 
Today it is the home of the 9th Marquis and Marchioness de Piro. 
The last palace within Valletta still unconverted from its original décore and open to the public as a museum. 
The palace consists of more than 50 rooms which most of them are open to the public. 
Part of it is for the living quarters of the de Piro family. 
A lived-in home museum where the de Piro family still lives today. 
Another part is for the B&B accommodation. 
A network of World War II air raid shelters were dug beneath the house, which was the second to be dug in Malta. 
One of the tunnels leads to a large well where 100 people used to take refuge during bombing. 
An opportunity to learn about the customs and traditions of the Maltese nobility. 
You can book a unique private tour with the Baron De Piro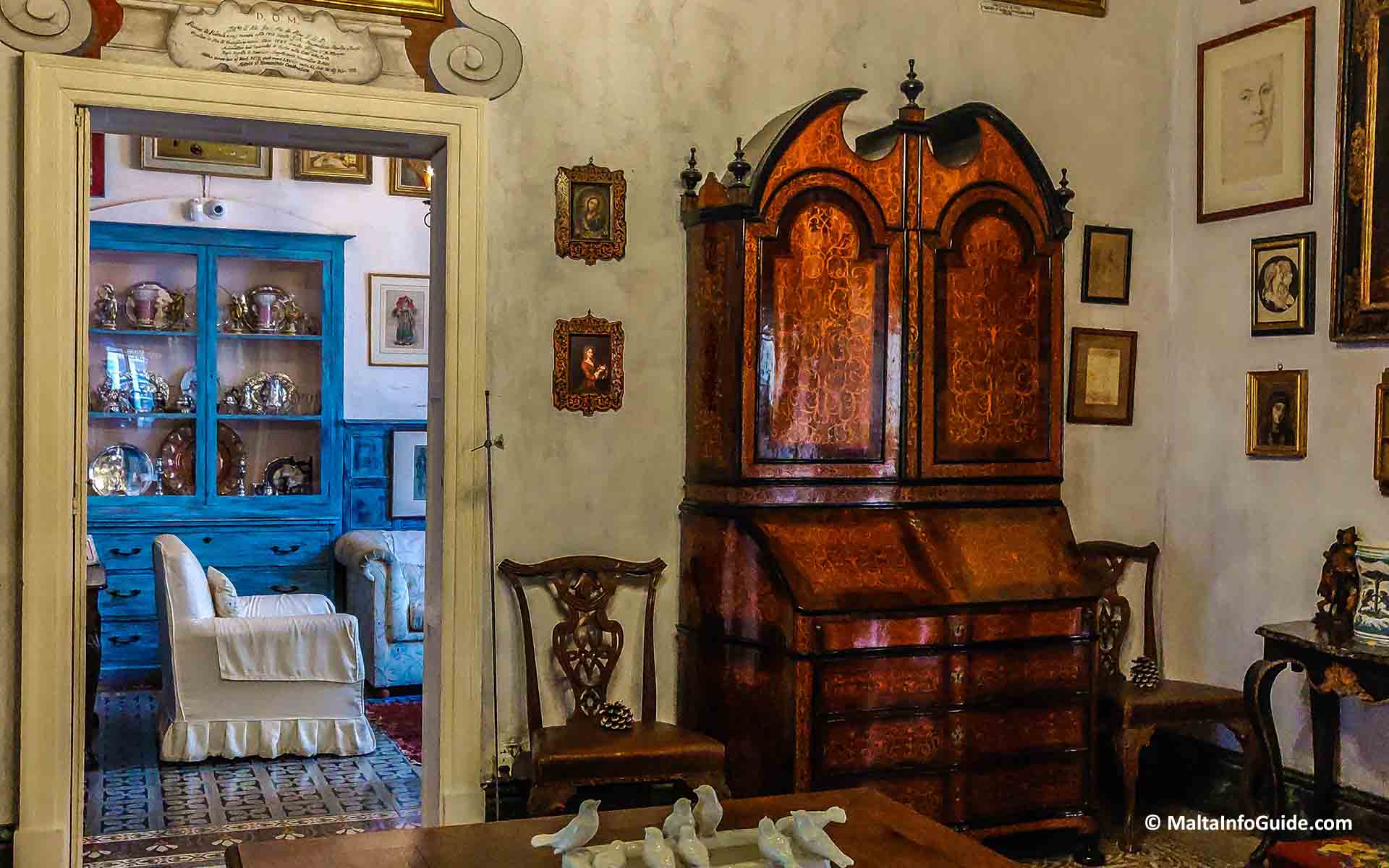 Information For Visitors To Casa Rocca Piccola
opening hours
Monday to Saturday: 10:00 to 17:00
Last Admission: 16:00
Closed on Sundays, Good Friday, Christmas Day and Feast of Mary's Assumption.
ticket information
Adults: €9.00
Students: €5.00 (including students attending University)

Children (0 - 14): Free
People with special needs: Free (ID has to be presented)
Can I buy my tickets online?
No, there are no online tickets. Tickets are bought from the door.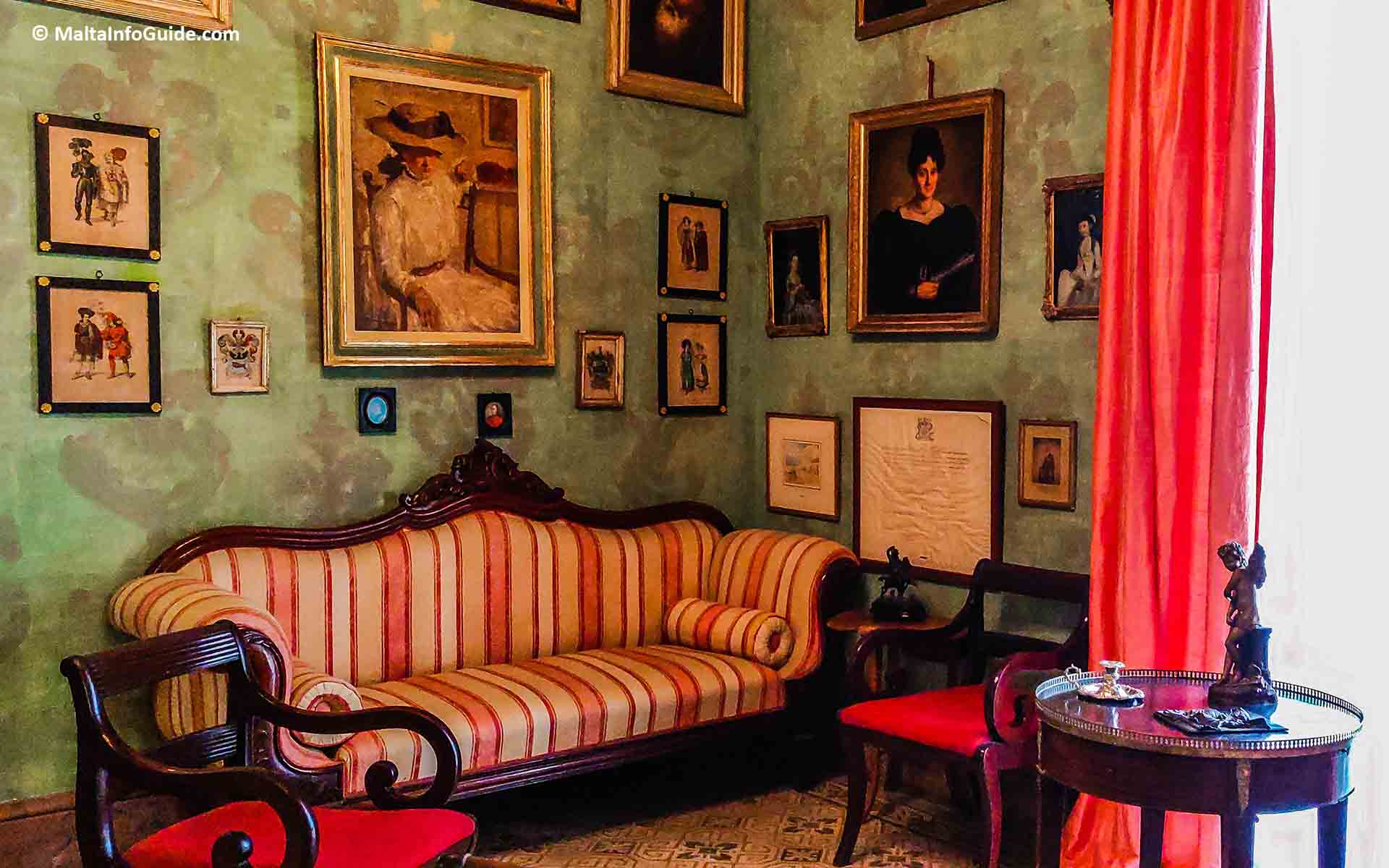 guided tours
There are hourly tours that take around 45 minutes and they are usually done by expert guides in English.
If you do not understand English, you can opt for a text translation in the following languages:
Italian, French, Spanish, German, Polish, Japanese, Romanian, Greek, Russian, Hungarian, Dutch, Portuguese.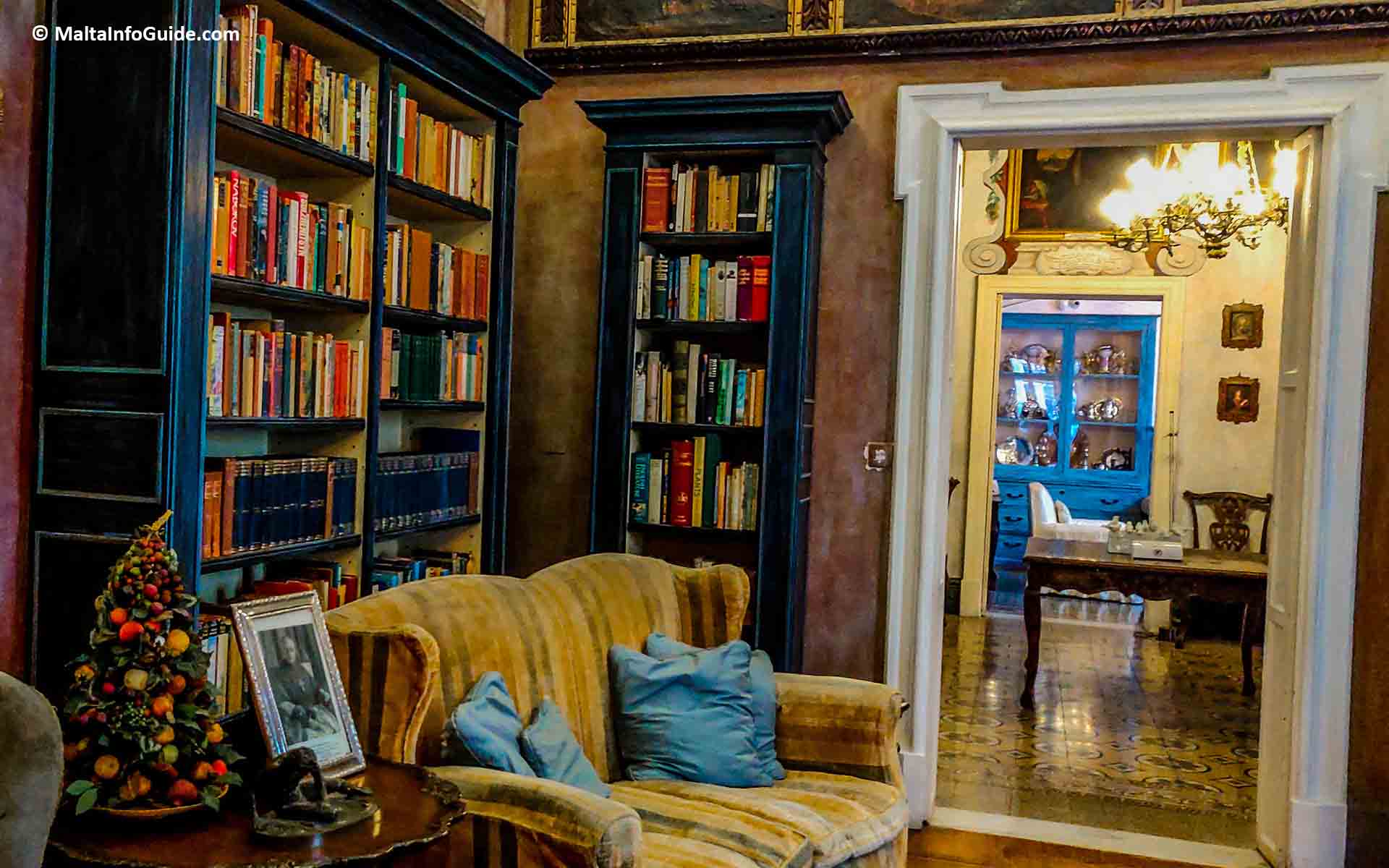 accessibility
Wheelchair accessible is available in majority of the premises. A lift and ramp is available.

Trained guided dogs are also welcome.
how to get here
Casa Rocca Piccola is located in Republic Street. 
Parking is quite difficult if you intend to try and park around Valletta. We recommend you park at MCP car park or other car parks around the exterior of Valletta.
malta public transport
Most of the buses of the island stop at Valletta bus terminus, so getting there is not that difficult. Once you arrive in Valletta you must then walk down most of Republic Street to Casa Rocca Piccola which is around 10 minutes away.
Click here to see what buses come to Valletta.
Hop-On Hop-Off Routes

What does Casa Rocca Piccola Offer
Casa Rocca Piccola B&B
If you are so keen about this style of living you can book your B&B accommodation at this palace. They are specifically for those persons who have the experience for this type of living.
Five bedrooms have been finely restored for this purpose from where you have a choice of a suite, double and family options. The price for your stay will depend on the type of accomodation you choose, dates during the year, hotel's policy. Check by entering your dates for visiting Malta.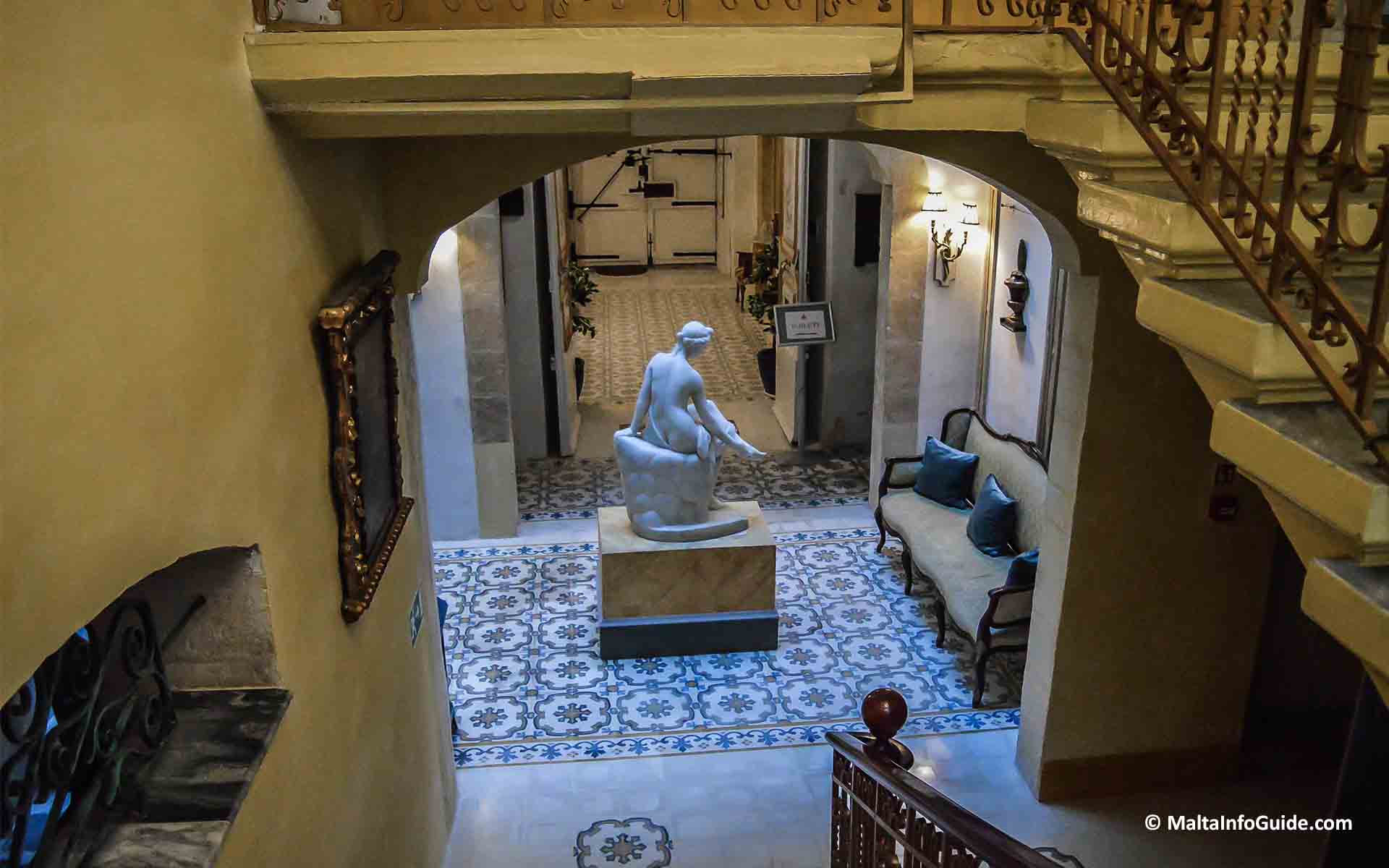 La Giarra restaurant at Casa Rocca Piccola

A Sicilian restaurant located in the cellars. Eating at this restaurant, you will discover the pleasures of authentic and delicious Sicilian regional cuisine specializing in Italian and southern Italian food with a mixture of Mediterranean and European style of cooking.
La Giarra has great reviews on Trip Advisor for their wonderful food, service, and not least the location.

A Brief History About Casa Rocca Piccola
The history of this palace takes you back to the time of the Knights of St. John when they were forced to leave the island of Rhodes by the Turkish Ottoman Empire's army in 1522. In this general exodus many were allowed to leave with the knights including their possessions, weapons, valuables and religious possessions.

One of them was Cosimo de Piro who came to Malta with the knights in 1530 where he was made commander of the Grand Master's arsenal. When the Valletta fortifications were completed in 1566 all the knights started settling within where Don Pietro la Rocca in 1580 built his own palace very close to the Grand Master's palace.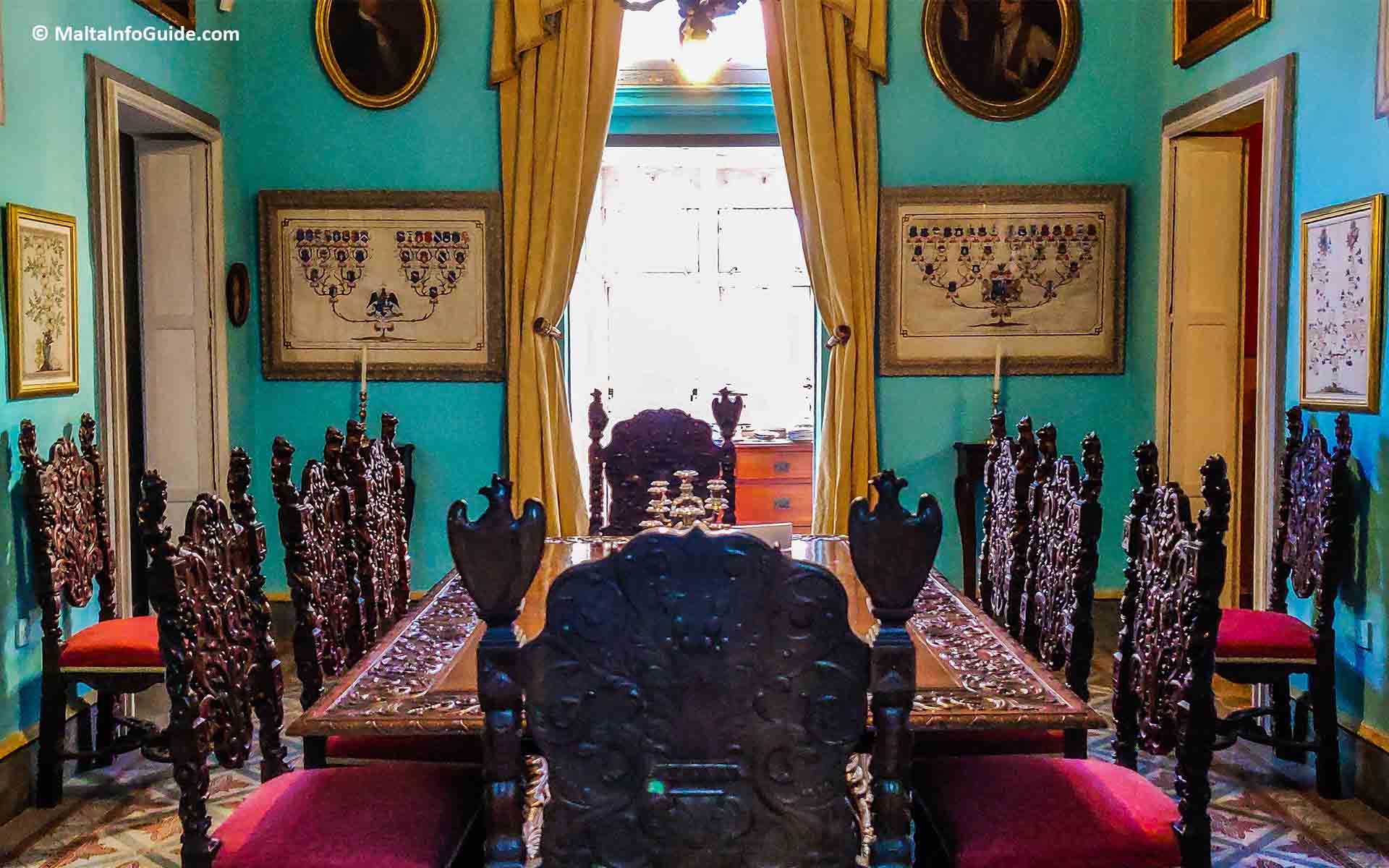 Things To Do Around Casa Rocca Piccola
Cultural Attractions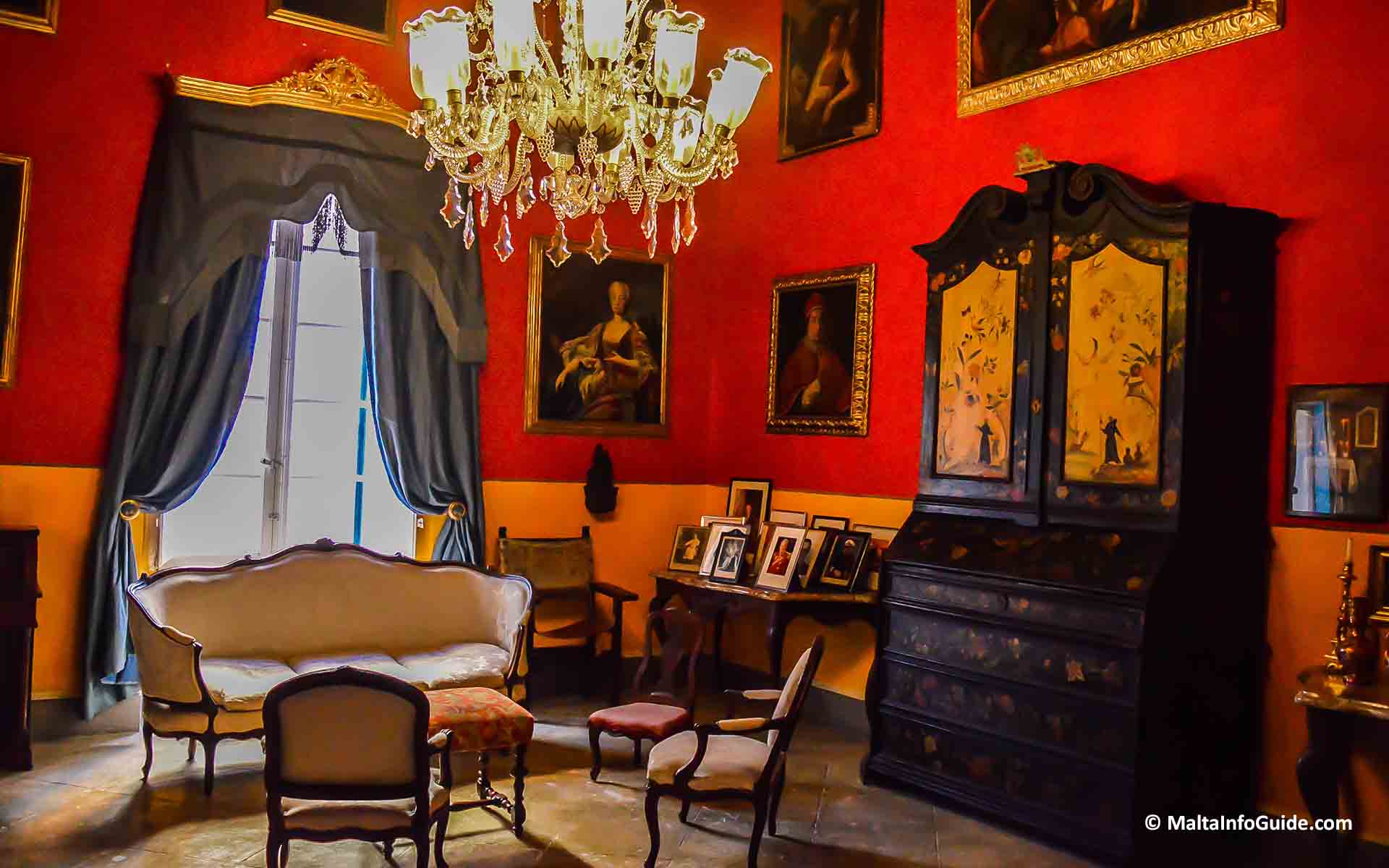 A wonderful team of people who will guide you around and those who work here restoring the wonderful ornaments and researching the extensive archives. This is all possible through the thousands of visitors who come and pay the fee to visit.
For more information about Casa Rocca Piccola click here.
Other Photos From Our Visit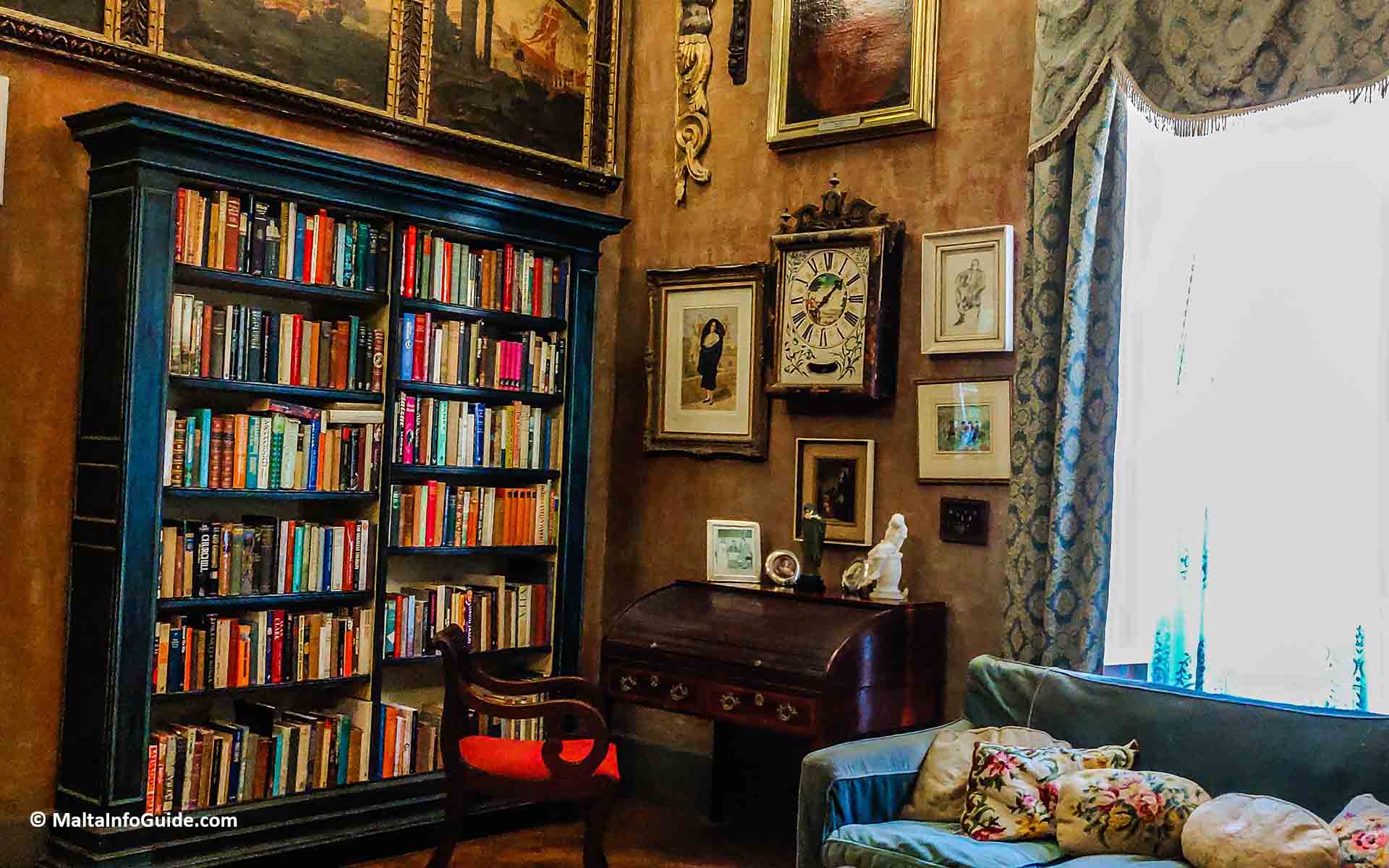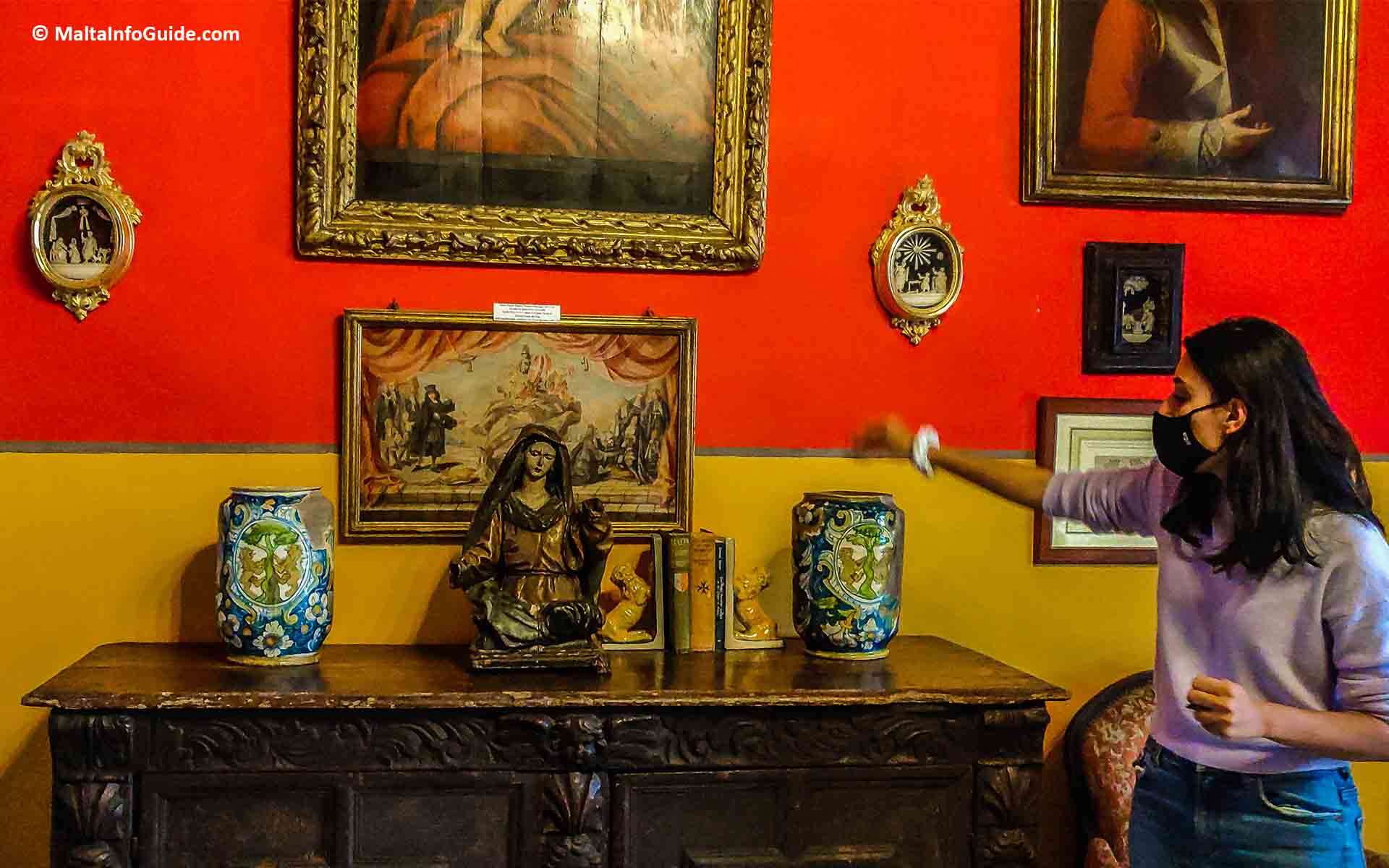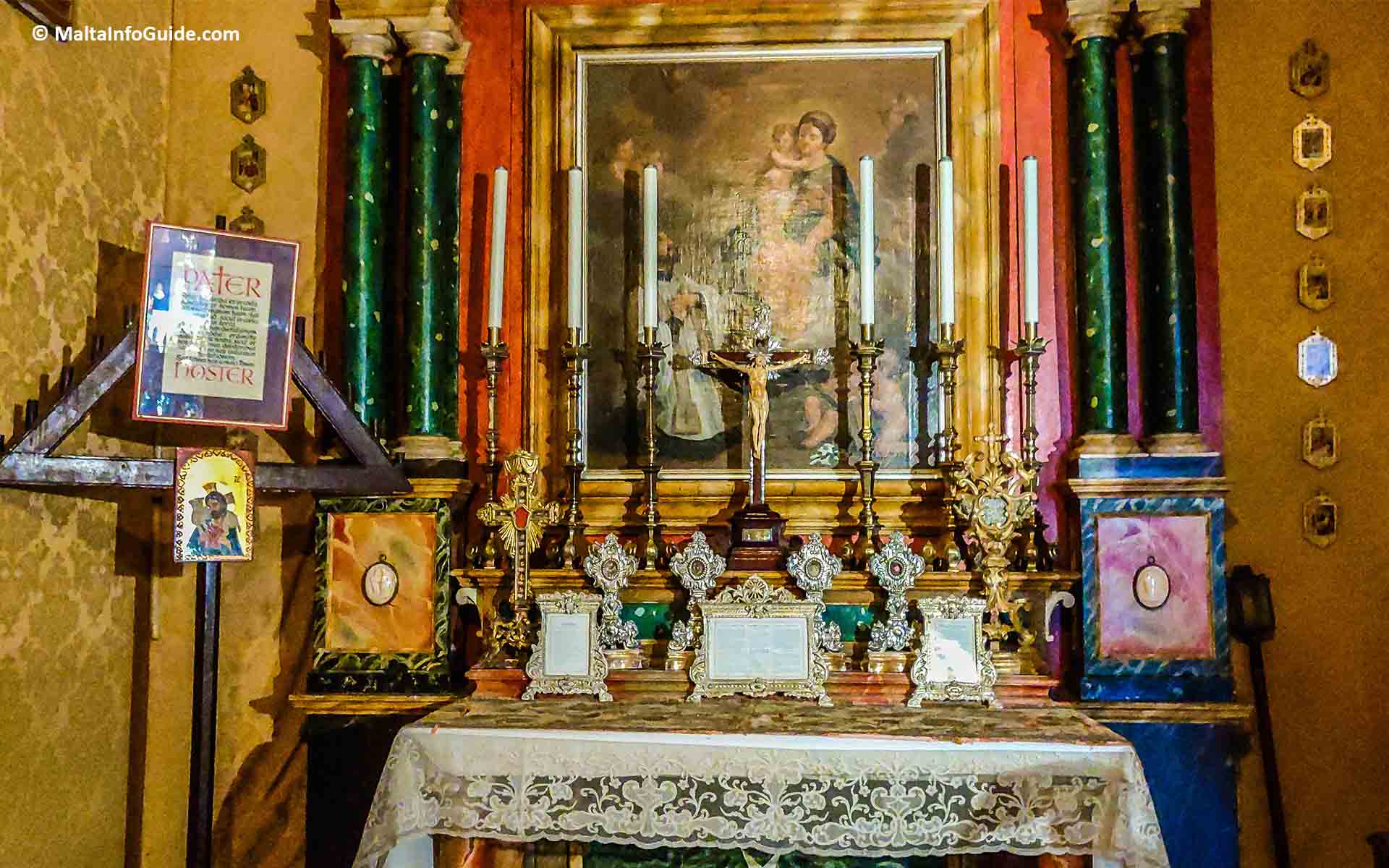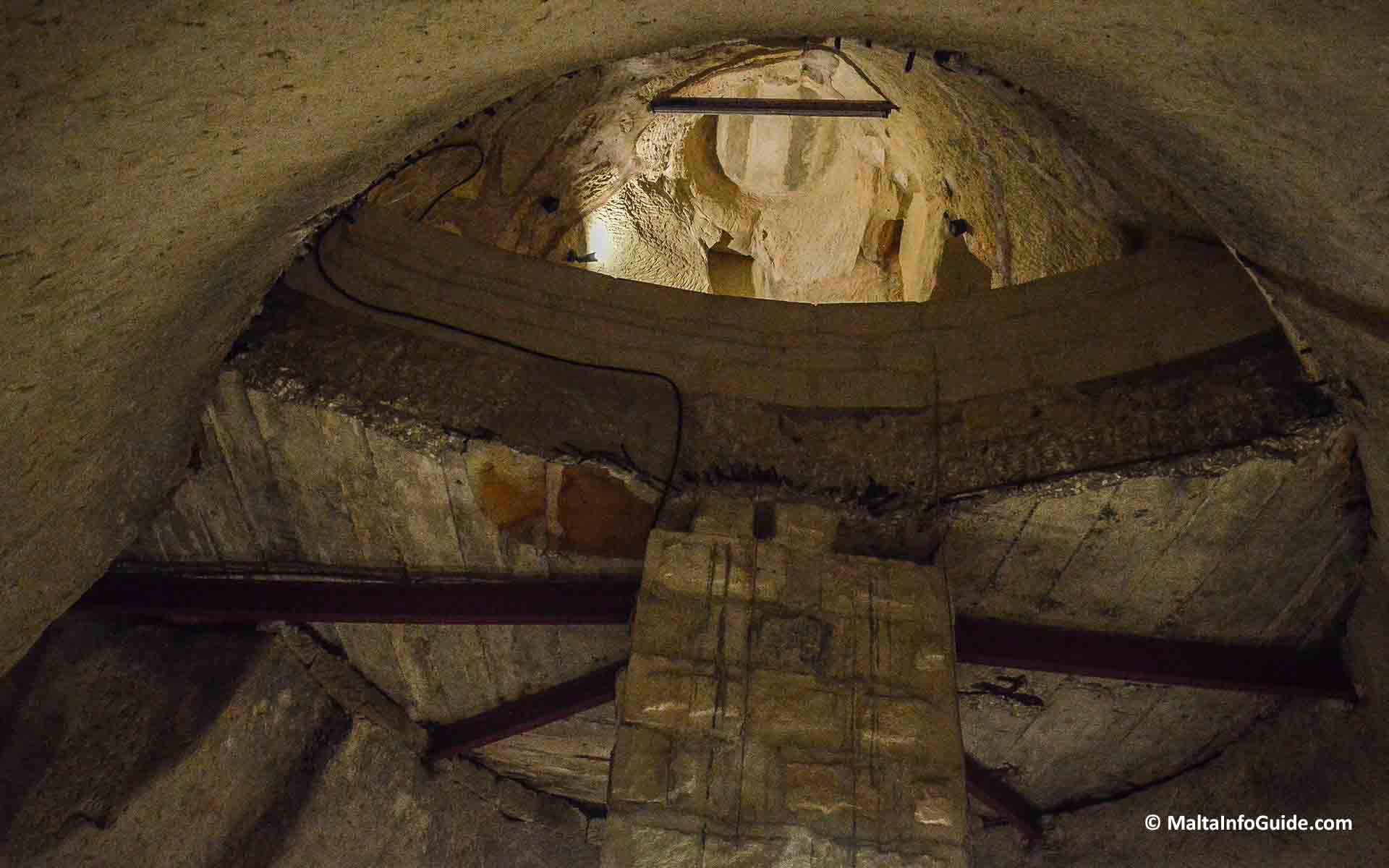 want to rent a car in malta?
We have used Discover Cars every time we rented a car. We highly recommend them due to their good service and good prices.
Get The Best Rates On Your Car Rental Now!
need to book a hotel for your malta visit?
Using Booking.com, enter your travel dates and number of occupants then rates will be available for hotels and apartments during your visit to Malta 
Book Your Hotel In Malta on Booking.com for the Best Rates!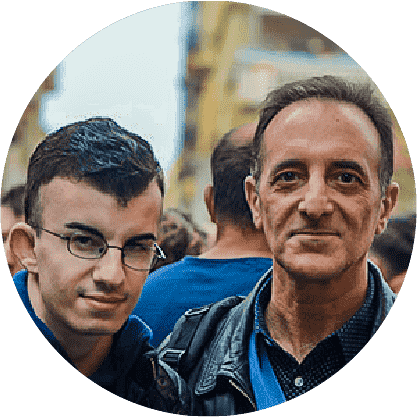 By Albert and Benjamin Magro