Malta Armier bay & little armier
Small Sandy Beaches In Malta Away From The Crowds Quietest Of All Malta Natural Beaches
Malta Armier and Little Armier Bay are located at the northern tip of Malta known as Bajjet l-Armier. They are further up from Mellieha Bay by around three kilometers. They are situated in a very green cultivated area of Mellieħa known as L-Ahrax.
There are two bays adjacent to each other, Little Armier being the smallest. They are separated from one another by a small stretch of rocky coast which can be easily crossed when wanting to visit the other bay.
Exactly in front of the bays there is Comino and further to the right there is Gozo. The views are surely magnificent. Armier Bay is still very popular to locals and tourists but less than Mellieha Bay, Golden Bay, Paradise Bay and Għajn Tuffieħa. 
Disclaimer: On our website, you will find affiliate links from which we receive a small commission.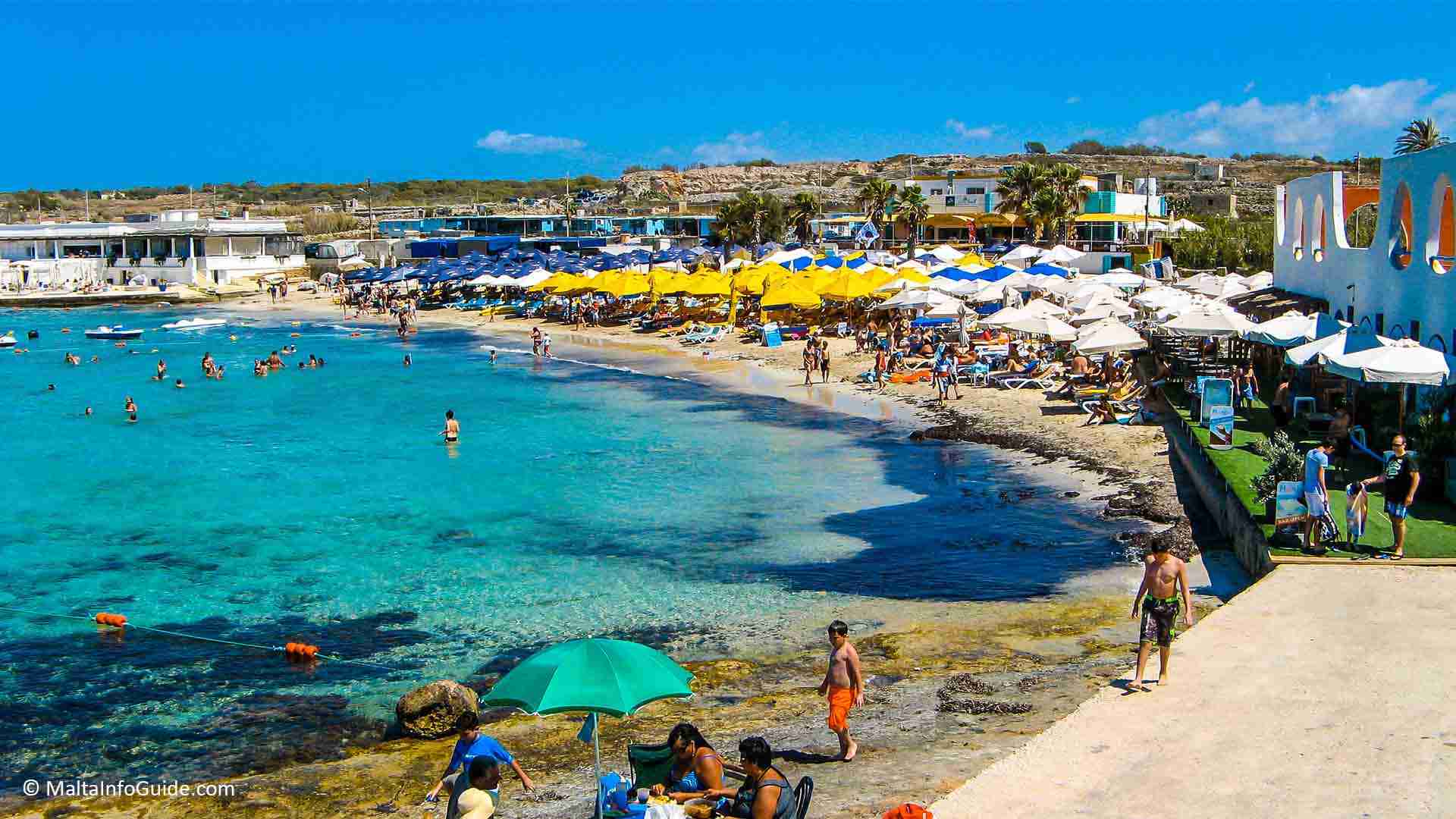 Armier might be less crowded on Sunday's compared to the beaches mentioned above. It is recommended to visit these bays for the quiet ambient and no passing traffic. In fact each bay is accessed through its own separate road.
The sea is very clear and is said that it is similarly clear to that of the Blue Lagoon in Comino and Hondoq ir-Rummien in Gozo. There can be strong swells from the north since the bay is well exposed to the open sea and this is the reason why the sea is always so clean.
All the area around these roads is cultivated with Maltese style rubble walls where the stone is of a different contour than that of other areas. One can observe the different structure of the rocks. In fact the rubble walls are built with this type of stone which gives a different characteristic to this area.
Fun Comino Malta Tours

How to get to Armier Bay
Armier Bay is quite isolated so getting their by car might be tricky. The approaching roads leading to these bays are well indicated with signage and the separate roads leading to each bay.
Not many cars pass from here except those who come to these bays and the many Maltese that have their boat houses here. In fact each bay is accessed through its own separate road.

getting there by car
Proceed to the village of Mellieha, go to Ghadira Bay and straight on until you reach the top of the hill where there is a roundabout.

Take the second exit on the roundabout towards Armier.

Then follow the long straight road for about 2km then take the fourth turning on the left.

Then go straight until you reach the car park.

Spacious parking areas

 are available for each bay and there should not be any problem to find parking areas are full.
getting By Public Transport

The only bus that goes to Armier is bus number 49. This bus is only available during the summer months.
The bus leaves from Valletta. 
The bus stop at the beach is Armier Bus stop. The bus stops right at the beach.
Pros and Cons About Malta Armier Bay
Pros
Located at a secluded area, away from traffic.
Has very clear and clean water.
Very easy to reach by any transport.
Many beach facilities to accommodate your stay.
Family-friendly beach.
More locals than tourists visit.
There are swimming zones for safety, against boats around the bay.
cons
A very small beach and it can get packed quite early.
Not the cleanest beach in Malta
What You Find At The Beach
If you plan to spend a day at the bay, you will find everything you need like sunbeds, umbrellas, restaurants and bars, public toilets and water sports.

Armier and little armier Bay Malta Restaurants

Ray's Lido which serves the smaller bay. It is open all year round and offers good food as well as beach facilities including sunbeds, umbrellas and water sports.
The Baia Beach Club is located between the two bays at the sea's.
Mambo Restaurant Bull & Fish, a restaurant just beside the beautiful Armier sandy bay.
Palm Beach Resort, an Italian al-fresco restaurant. Have lunch while having a view of the picturesque Armier bay.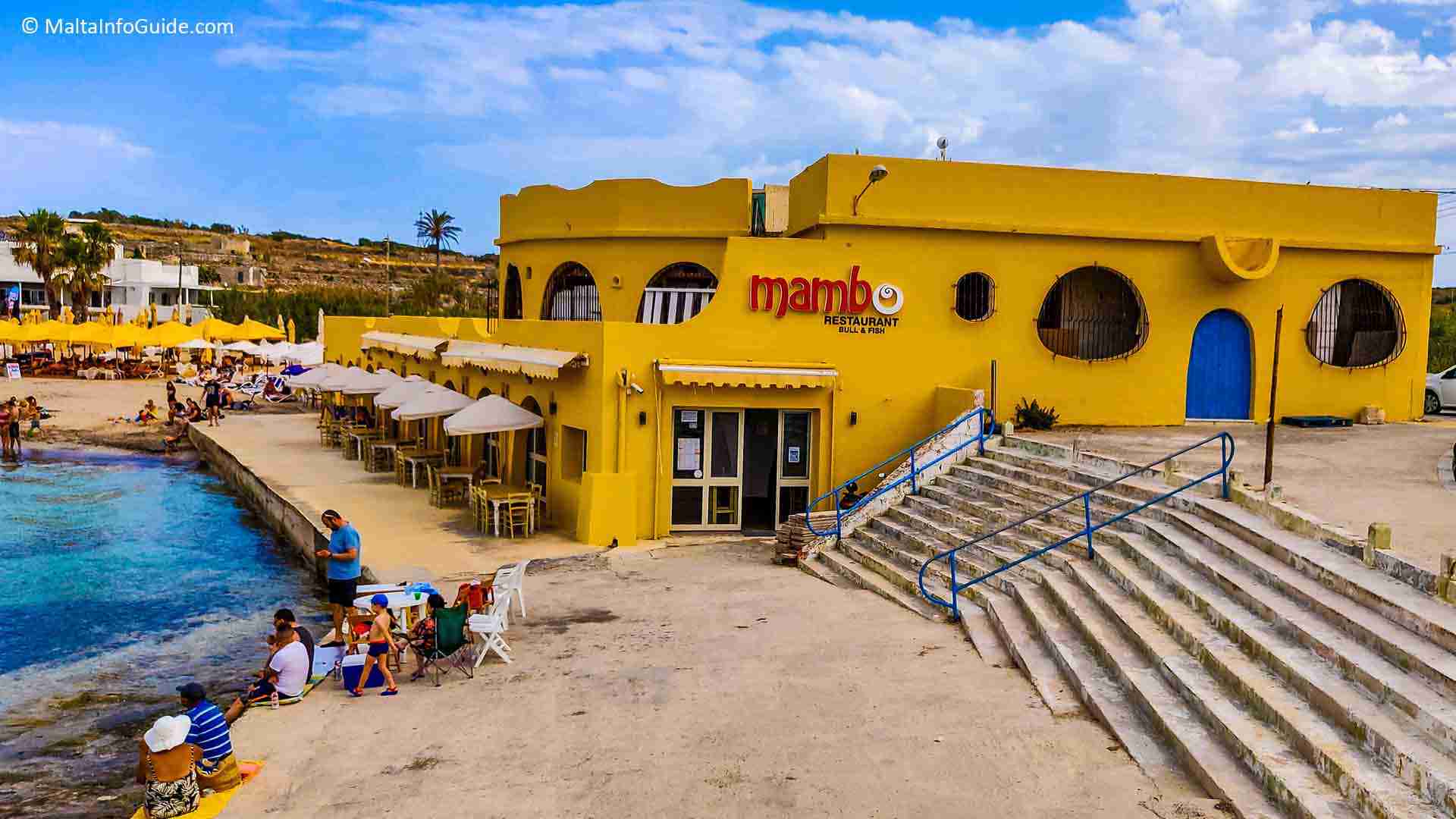 What To Find Close To The Beach
Since the bays are very secluded, you will not find many hotels or tourist establishments around. The closest hotel is Ramla Bay Resort or LABRANDA Riviera Hotel & Spa which are located around 3km away.

Gozo channel is just 5km away from Malta Armier Bay.
beaches
Paradise Bay - A secluded beautiful bay, around 4km away.
Ghadira Bay - The biggest beach on the island less than 4km away.
White Tower Bay - A small bay 2km away.
hotels
LABRANDA Riviera Hotel & Spa
Ramla Bay Resort
Paradise Bay Hotel
db Seabank Resort + Spa
closest village
attractions close by
aħrax tower (White tower)
Grand Master Martin de Redin built a 

watch tower

 in 1658 to improve the defense of the Maltese coast. It is also known as the White Tower which has a Pill Box dating back to the time of the British Services.

It was used during World War ll for the defense of the Malta's airspace from Italian and German war plane attacks.
the red tower
Also known as St. Agatha's Tower, a large red tower situated in Mellieha. In 2020 it was restored and repainted. The tower was built between 1647 and 1649.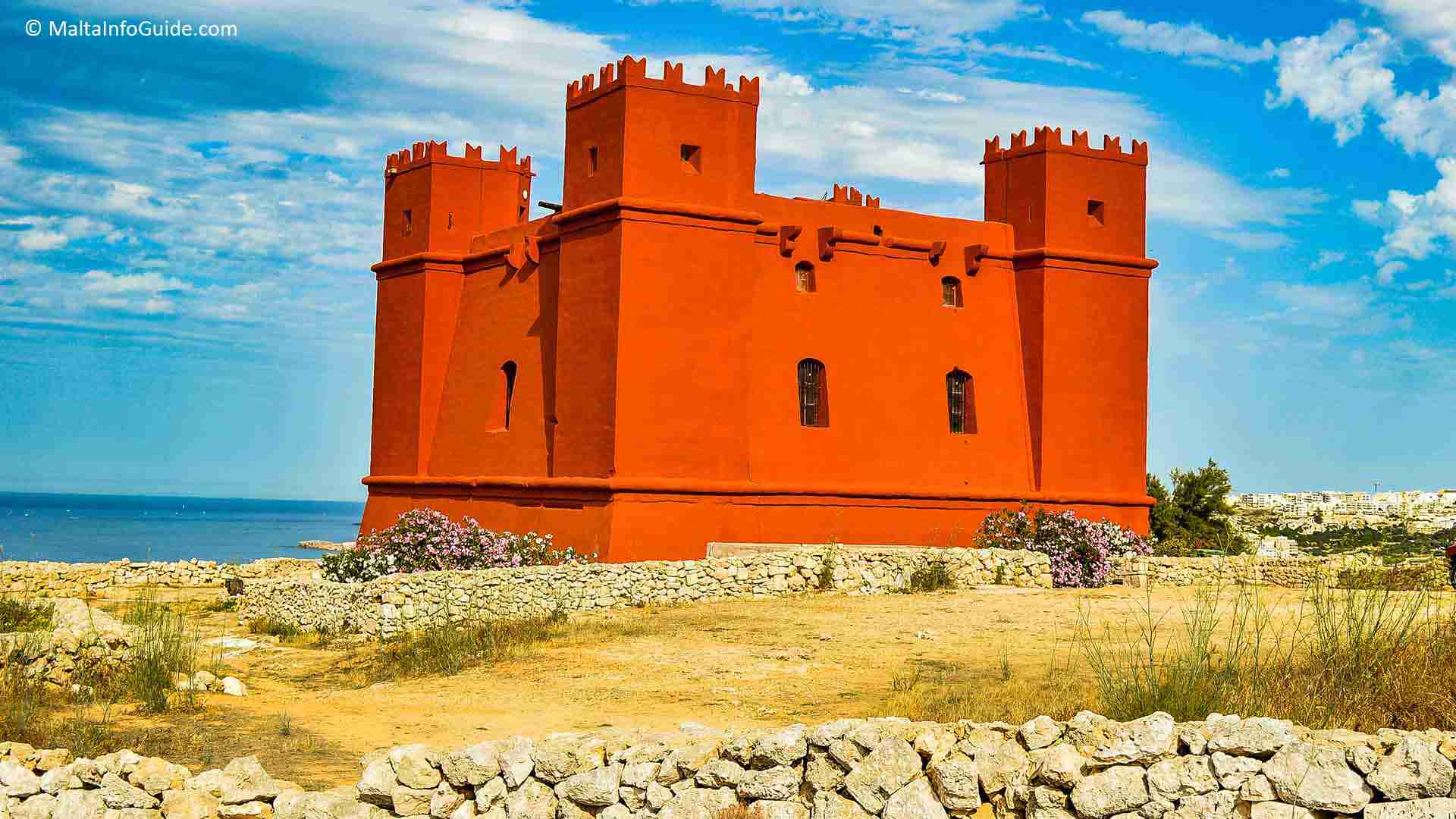 Vendome battery

Want To Share This Page On Pinterest? Pin It Here!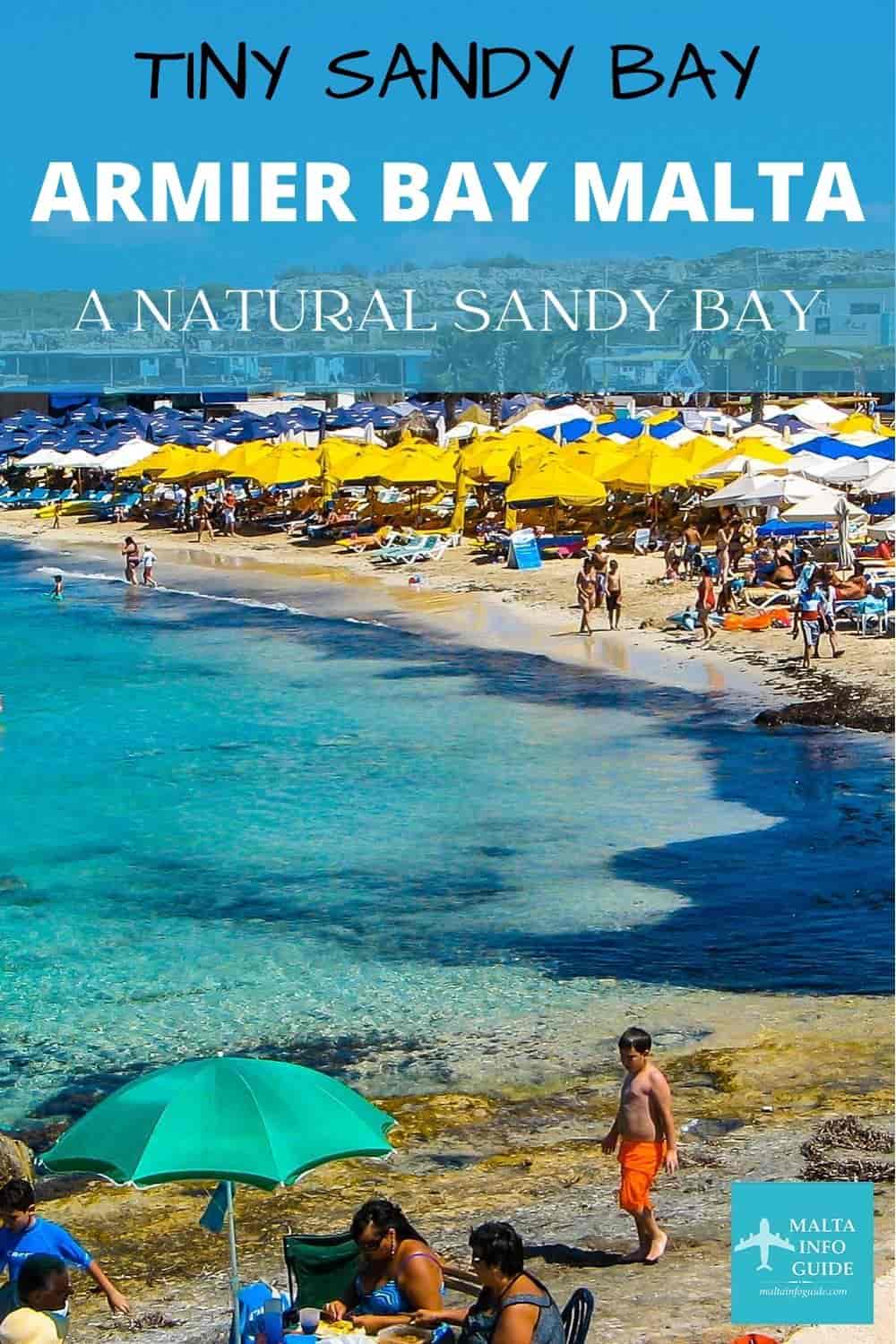 want to rent a car in malta?
We have used Discover Cars every time we rented a car. We highly recommend them due to their good service and good prices.
Get The Best Rates On Your Car Rental Now!
need to book a hotel for your malta visit?
Using Booking.com, enter your travel dates and number of occupants then rates will be available for hotels and apartments during your visit to Malta 
Book Your Hotel In Malta on Booking.com for the Best Rates!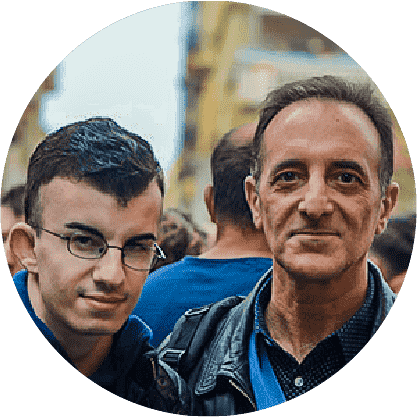 By Albert and Benjamin Magro