stunning maltese cultural photos
Discover The Unique Cultural Maltese Symbolic Traditions
The Maltese islands are surrounded by unique cultural and historic features that can be found mostly just here, in Malta and Gozo. These Maltese cultural photos form a big part of our heritage and they are all waiting to be explored by tourists.

These cultural identities form an integral part of our island's cultural heritage and serve as a reminder of Malta's rich and storied past.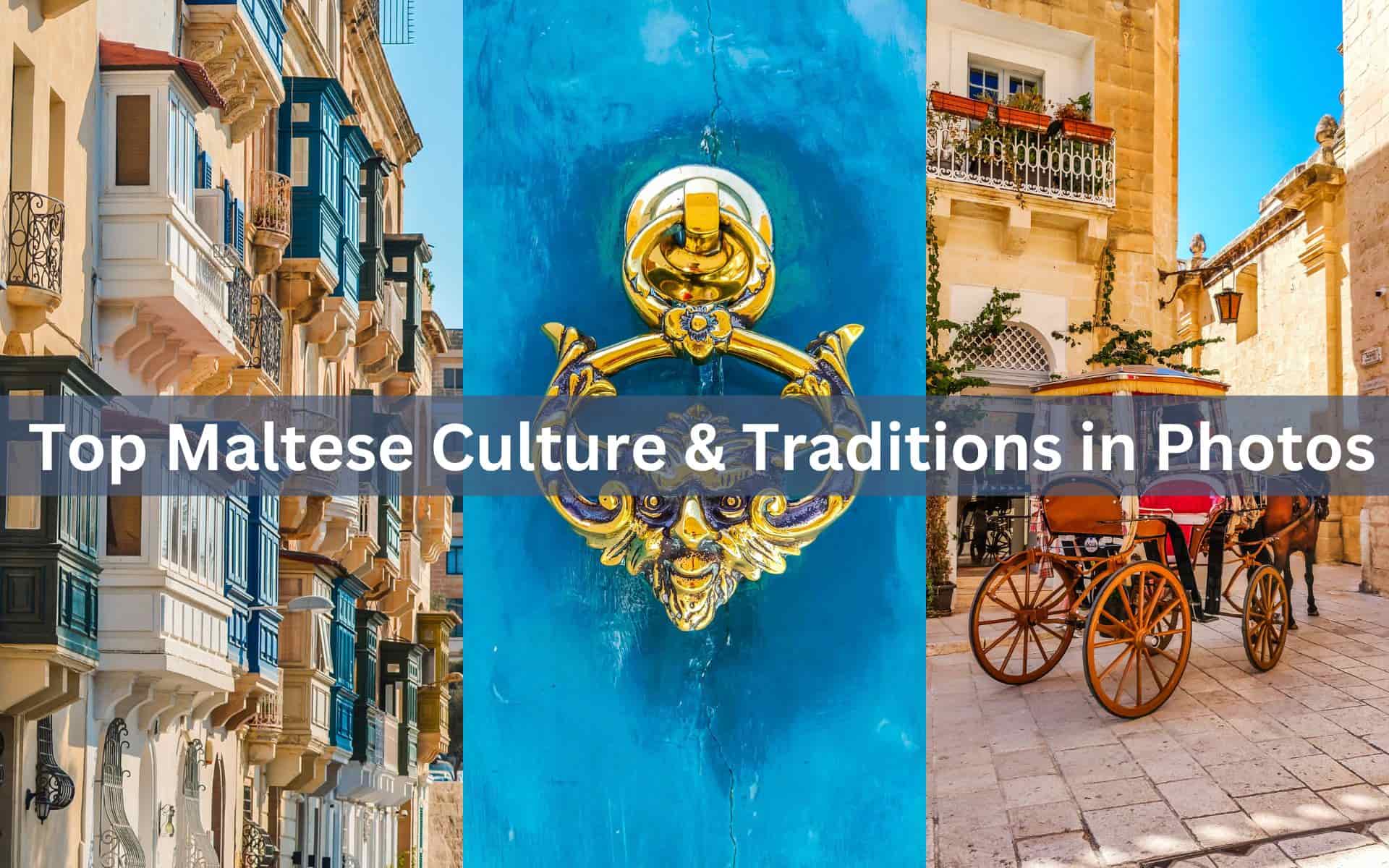 Unfortunately with the mass development of technology and construction, we are seeing most of these cultural traditions diminish. Below are some of our Instagram photos of unique Maltese traditions found on the spot. These can still be seen and captured today, but some of them are a stroke of luck.
Disclaimer: On our website, you will find affiliate links from which we receive a small commission.
Door knobs in malta
Around the island, you will find some of the most unique door knobs, especially in the oldest parts of the villages. The most recognisable places are Mdina and Valletta amongst other small towns and villages.
These door knobs have some history as they symbolise the different historic phases the island went through. For example, in Mdina, you will find door knobs with ornate designs that reflect the styles and motifs of these different periods whilst in Valletta the door knobs tend to be simpler in design, but still reflect the country's cultural heritage
The below photo was taken from one of the townhouses in the heart of Lija village.
a traditional kajjik

A Kajjik is a traditional fishing boat mainly found in Malta. The Kajjik is made out of wood and rope and is built for stability and durability in rough waters.
These boats are used mainly for fishing Lampuki. These boats are still seen today and you might be lucky to spot one in the Maltese waters typically during the early morning.
Related Page: Check Out The Top 10 Instagram Photos Of Malta

traditional maltese bus
The traditional old Maltese buses are an extremely iconic symbol of Malta's transportation history. These buses were striking due to their design and bright colours. The buses had their distinctive colour according to their village route.
In 2011, the use of these buses for public transport was halted and changed to the buses we see today. Even though they are still not used, you still manage to see them roam the streets as most of them were restored to their former glory. Today they are mainly used for special occasions or tours or even as small shops selling souvenirs.
They are truly a unique sight on the streets of Malta. The below photo was taken in Valletta at the Triton Fountain Square.
Traditional maltese house Façade
Traditional Maltese houses can mostly be found in old rural areas typically in the old part of a village or town. Today many of these houses are being renovated and brought back to life whilst others are being demolished and turned into apartments.
The façade of a traditional Maltese house is typically made of limestone and is characterised by its ornate balconies, wooden shutters, and colourful doors. Each townhouse has its own characteristics and distinct features added to it featuring the different periods they were built in.
The townhouse below is located in the heart of Zejtun village, one of Malta's oldest towns.
maltese fishermen on a luzzu
Maltese fishermen on a luzzu is not a forgotten tradition as you still see these unique sights on the Maltese islands. Whether you are in a seaside village or out at sea, you have a good chance to spot a local fisherman on one of these boats.

A luzzu is a wooden boat painted with bright colours which features a pointed bow and stern that are adorned with painted eyes. Fishing plays a huge role in our culture and economy with the most popular types of fish lampuki (dorado), tuna, and swordfish caught right from those boats.
The below photo was taken in Marsaxlokk on a Sunday afternoon while fishermen were having a chat on the Luzzu.
Related Page: Check Out The Best Photos Of the Maltese Islands
cisk and pastizzi
These two iconic food and drinks are a symbol of unique history and cultural significance. The Cisk is a local beer found all over the island. It has been brewed since 1928 and it is one of the most popular alcoholic beverages on the island.
Pastizzi are Maltese savoury pastries either filled with ricotta cheese or mushy peas. These can be found at almost every bakery and snack bar. Typically pastizzi are also taken with Malta's soft drink called Kinnie.
If you are in Malta do not miss the opportunity to taste a combination of both in one meal, the Maltese cultural way.
gardjola - a Defence tower
A 'Gardjola' or 'watch post/guardhouse' in English is a watchtower that was constructed in the 17th century to keep watch over the harbour as part of Malta's coastal defence system. These are mainly located in the three cities, Senglea, Birgu, and Kalkara. These are an integral part of Malta's cultural history which was built by the Knights of St. John.
If you are visiting these cities, you can take the opportunity to see them. They are free of charge to go in and take gorgeous photos of the views.
The below photo was taken at Gardjola gardens in Senglea.
malta village feasts - maltese cultural photos
Most probably, the village feasts are one of the most unique things about Malta. A village feast is a celebration in honour of a patron saint celebrated by colourful processions, fireworks displays, and live music. The majority of the feasts are held in the summer months typically starting in May and till the end of September.
Traditional village feasts form an important part of Malta's cultural history as it is a tradition that has been going on for many centuries. If you are visiting Malta for the first time and have the opportunity to visit a feast, it is highly recommended not to miss one.
In the weeks leading to a feast, the village is decorated with banners, flags, and other festive adornments. Thousands of people gather on the day to celebrate the patron saint of the locality, which includes band marches, fireworks and not least Maltese dishes and drinks.
The below shot was taken on the eve of the Santa Marija feast in the village of Mosta.
Related Page: Check Out Other Malta Village Feasts Photos
take a ride on the karozzin
The Karozzin is a traditional horse-drawn carriage that was used as a means of transport before modern transportation took over. This type of transport is still used today but on a much smaller scale.
If you are visiting Mdina or Valletta, you can take the opportunity to take a ride and explore the charm of the city.
The below photo was taken in the heart of the silent city of Mdina.
Related Page: Best Photos of Mdina in Malta
traditional maltese balconies
A traditional Maltese balcony or 'Gallarija' as we say in Maltese, is a distinctive feature seen throughout plenty of Maltese buildings. These balconies today serve as an important cultural heritage and they are protected by law to ensure preservation.
In the past, these balconies were used as a way of communication to engage and socialise with neighbours. Today this tradition is a rarity due to the busy lifestyle that we live. You might see something along these lines from time to time, but it's not very common.
The below snapshot is taken in Valletta where those balconies overlook the Grand Harbour.
xlendi - an old fishing village in gozo
Xlendi is a small fishing village located on the southwest coast of the island of Gozo. It once was an extremely quiet tiny fishing village with a small population, but today it turned into an extremely busy village that is overdeveloped yet still extremely touristic and has stunning photo opportunities. 
The below shot was taken on the backside of Xlendi in an untouched part of the village.
Related Page: Check Out Photos Of The Best Gozo Beaches
megalithic temples in malta
The megalithic temples are considered the richest part of Malta's history. Built between 3600 and 2500 BCE the majestic structures are some of the oldest freestanding structures in the world and are also considered UNESCO world heritage sites.
The most popular temples are the Ħaġar Qim and Mnajdra, Ġgantija temples in Gozo, Tarxien temples as well as Hypogeum underground temple. All these temples are open to the public for a fee and are considered popular tourist attractions. All these sites are under the Heritage Malta foundation.
The photo below was taken at the Tarxien temples in Hal-Tarxien village.
the harvesting of salt
Salt production in Malta is a rich cultural tradition that has been going on for hundreds of years. Xwejni is one of the natural salt production locations in Gozo, where tons of salt are produced yearly.
The production of salt starts at the beginning of summer when seawater is collected from the rocky coastline and channelled into shallow salt pans. With the heat, the water slowly evaporates leaving the salt behind.
Once the water evaporates, it leaves a layer of crystals on the surface. Locals then harvest by hand using the traditional wooden rakes to leave the salt dry for a few days. It is then packed into bags and jars and sold to tourists and locals.
The below photo was taken while a salt harvester was in action carrying salt at Xwejni Salt pans in Gozo
Note: If you go to capture a photo, you are not allowed to enter the salt pans due to their natural environment and heritage.
typical maltese food - bread, cheese & wine
In Malta, the Maltese bread, the Maltese ġbejna, and the Maltese wine are must-try culinary treasures that have a deep-rooted history and significance both culturally and historically.
The Maltese bread also known as 'hobż tal-Malti' is a round loaf that has crust on the outside and is very soft on the inside. The traditional way of serving this bread is with olive oil, tomatoes, and cheese.
The cheese ġbejna is made from sheep or goat milk. Among the Maltese dishes it is often used in are pastizzi and ftira, and the traditional Maltese pizza.
Wine production has been going on for over 2000 years in Malta. The Maltese wines offer a unique character and high quality with a range of styles including whites, reds, and fortified wines.
The below photo was taken at Citadella Gozo, near a small shop selling traditional Maltese souvenirs.
Related Page: Discover the Citadel Through An Array Of Photos
If you are someone who is looking to snap some Maltese cultural photos then this page is perfect for you. We hope that these images have given you an insight into the Maltese culture.
want to rent a car in malta?
We have used Discover Cars every time we rented a car. We highly recommend them due to their good service and good prices.
Get The Best Rates On Your Car Rental Now!
need to book a hotel for your malta visit?
Using Booking.com, enter your travel dates and number of occupants then rates will be available for hotels and apartments during your visit to Malta 
Book Your Hotel In Malta on Booking.com for the Best Rates!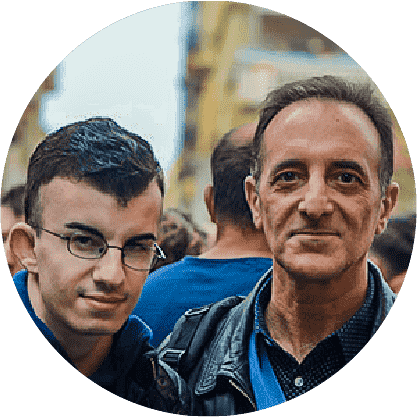 By Albert and Benjamin Magro