top Gozo Beaches Photos
A Selection Of Some Of The Best Beaches In Gozo
We are sharing some Gozo beaches photos to give you an insight of how beautiful they are. The biggest sandy beach is Ramla Bay with its reddish golden coloured sand.
You can find others at the end of deep valleys with small sandy pebbly bays, quiet and clean water attracts a handsome group of people but the locations remain quiet for relaxation.
Disclaimer: On our website, you will find affiliate links from which we receive a small commission.
Most of the areas have no development around them, so they are still in their natural state. Reflect nature in its simplicity with picturesque view colours. Xlendi Bay, although well developed with hotels and holiday flats still so picturesque that attracts you to visit frequently.

All beaches are close to each other. All roads converge at Victoria the capital. So off you go. Enjoy these beaches by visiting a few of them.
Top Gozo Beaches Photos
blue hole dwejra gozo
A stunning natural inlet pool, under the former Azure Window. A hidden location perfect for a pleasant swim. Getting here is a little tricky, but once you arrive you will not want to leave. It is considered to be one of the top diving spots in all the Maltese islands.
Related: Other Beaches On The Island Of Malta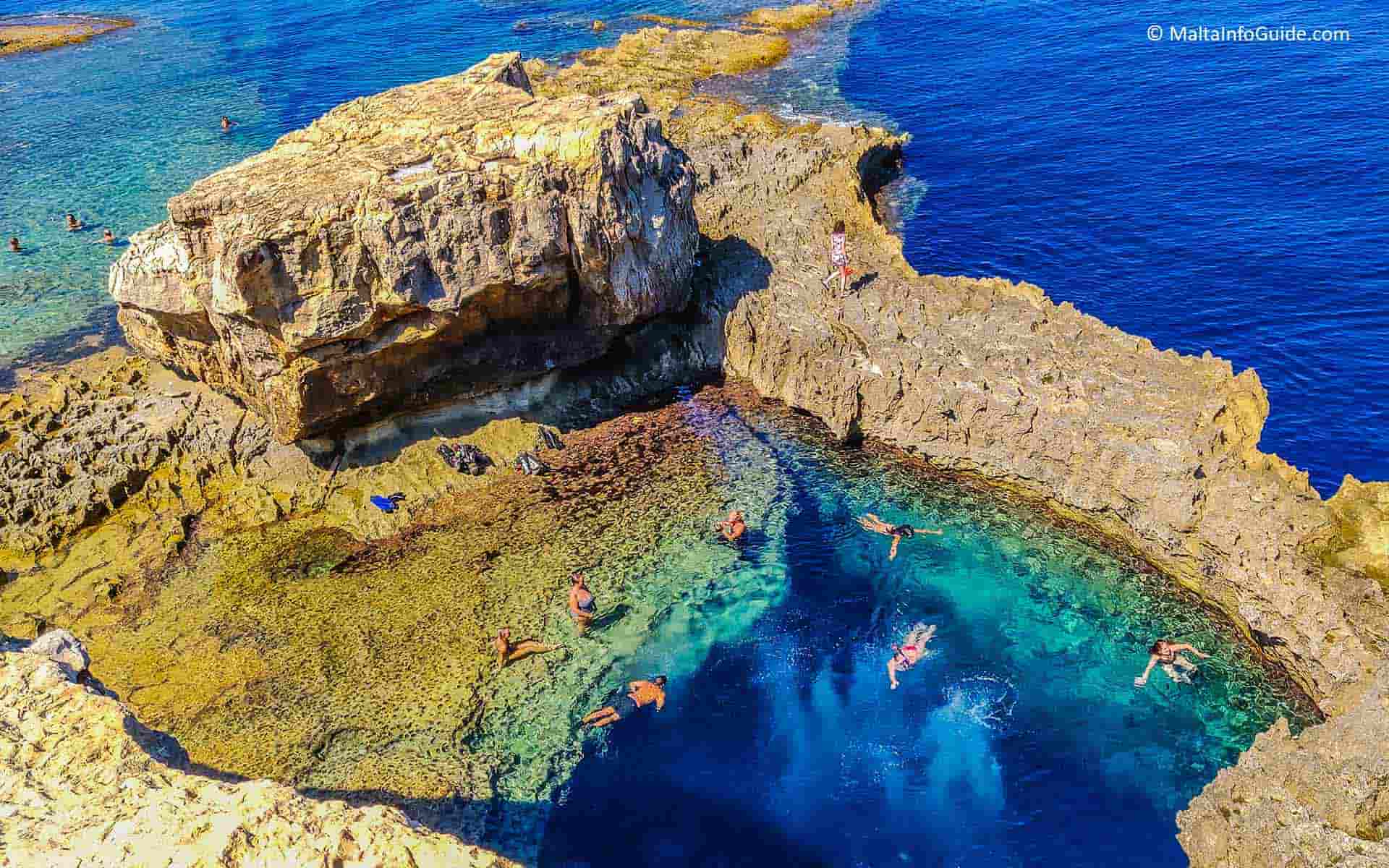 The iconic Blue Hole in Dwejra attracts many swimmers and divers
ramla il-hamra bay Sandy beach
Ramla l-Hamra Bay is the biggest and most visited sandy beach in Gozo. It offers plenty of space as it is very wide. The sea is spotless, but in most areas it has pebbles and stones. The bay is far away from inhabited villages so there will not be noise pollution of vehicles passing by. The location is very attractive where you can rent umbrellas and sun beds. 
Related: Photos Of Ramla Bay Beach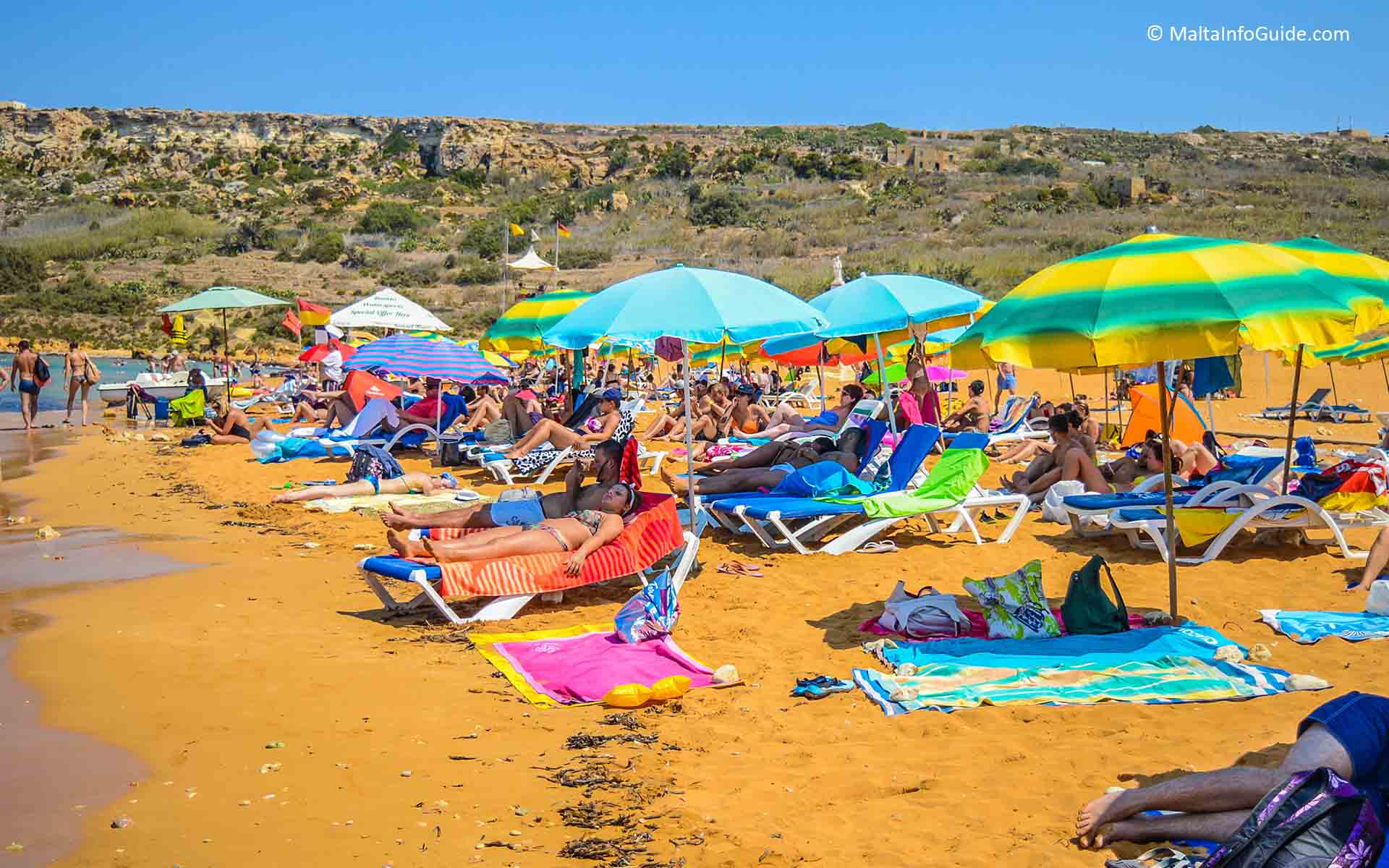 Rama L-Hamra Bay sandy beach
dahlet qorrot gozo
Dahlet Qorrot bay is a quiet location with a small sandy beach and adequate side area from where to jump into the deep clear beautiful sea. Local fishing boats are located here with rooms dug in the rock around the bay.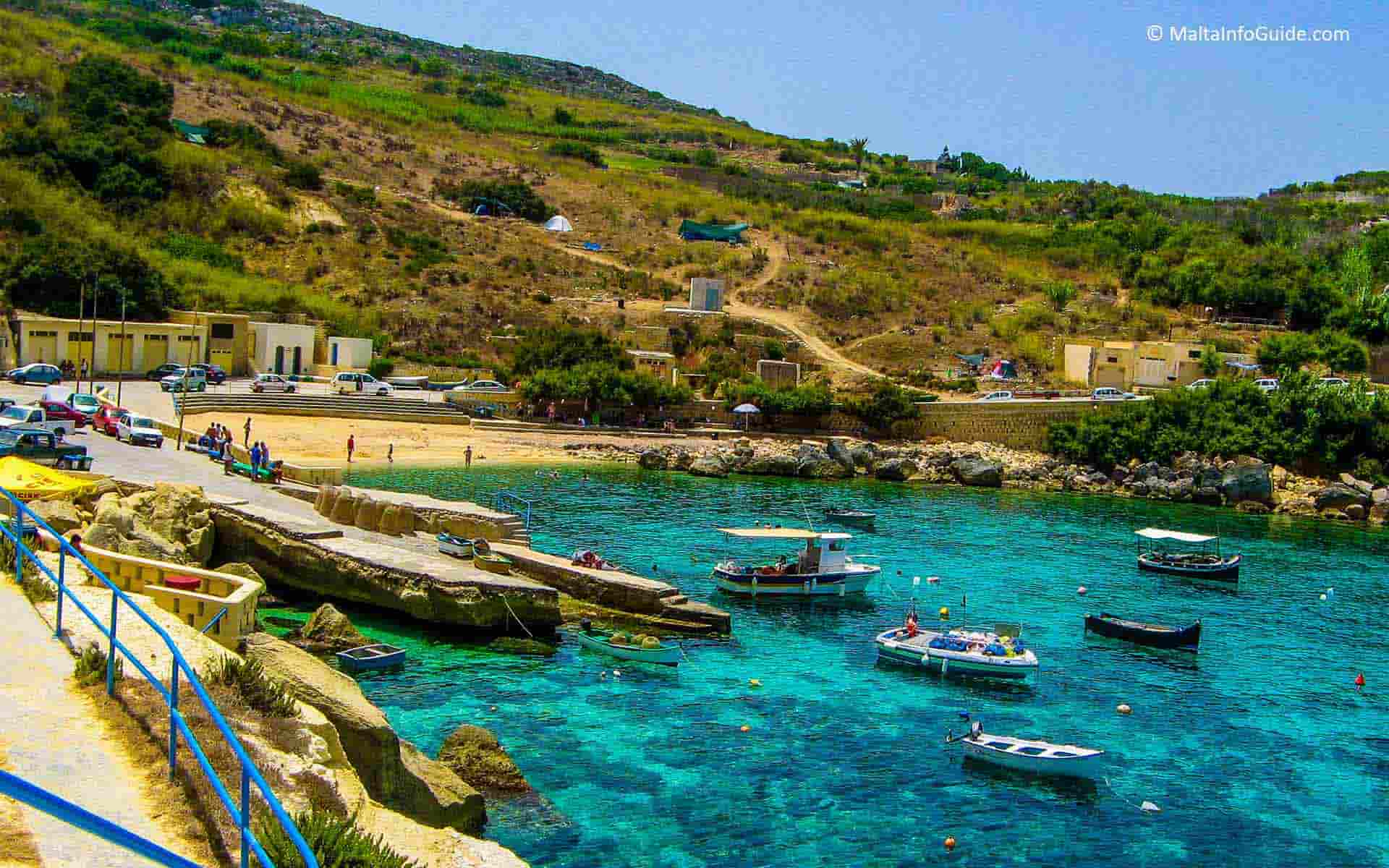 Dahlet Qorrot Gozo - A very quiet and picturesque bay
xlendi malta bay
Xlendi bay offers a tiny sandy beach and ample rocky flat rocks from where to sunbath and jump into the deep clean sea. Xlendi Bay, a very popular location, attracts many visitors all year round. One can fine plenty of restaurants, diving clubs, water sports, hotels and bars.
General view of Xlendi Bay Gozo
dwejra inland sea gozo
A tiny beach surrounded by several boat houses. Dwejra bay is located very close to the former Azure Window, which collapsed in March 2017. Many photographers come here to capture the beauty of the location and sunsets. Close to this inland sea you can find a restaurant, cafeteria, public amenities and public transport.
Other Related Page: St. Julian's Day Photos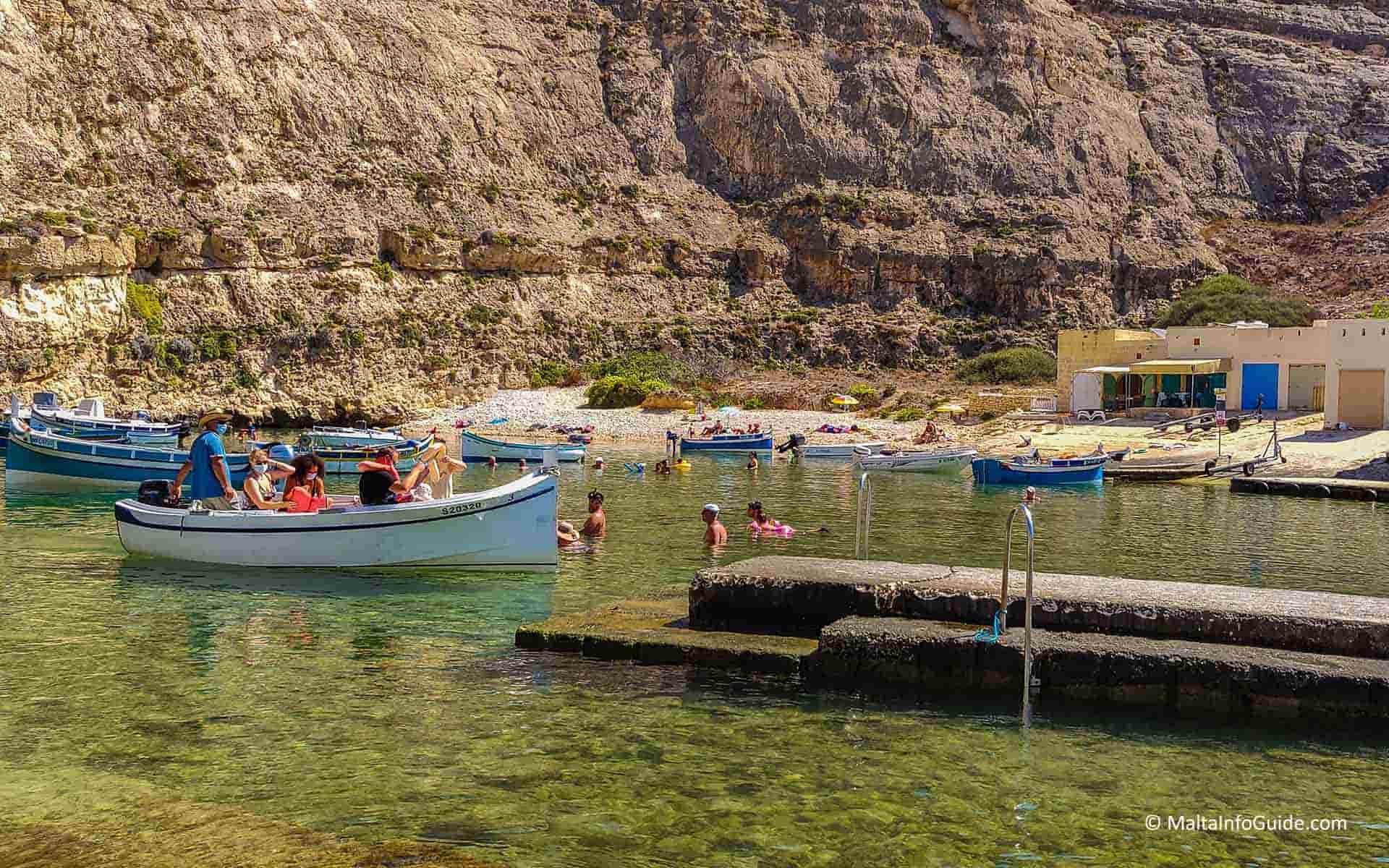 Many call it Dwejra Bay Malta. Actually it is in Gozo
qbajjar bay marsalforn
Qbajjar area is part of Marsalforn further up on the left side. A nice location where you can swim apart from being an attractive location to walk around and take pictures. Plenty of apartments to rent and well frequented popular restaurants.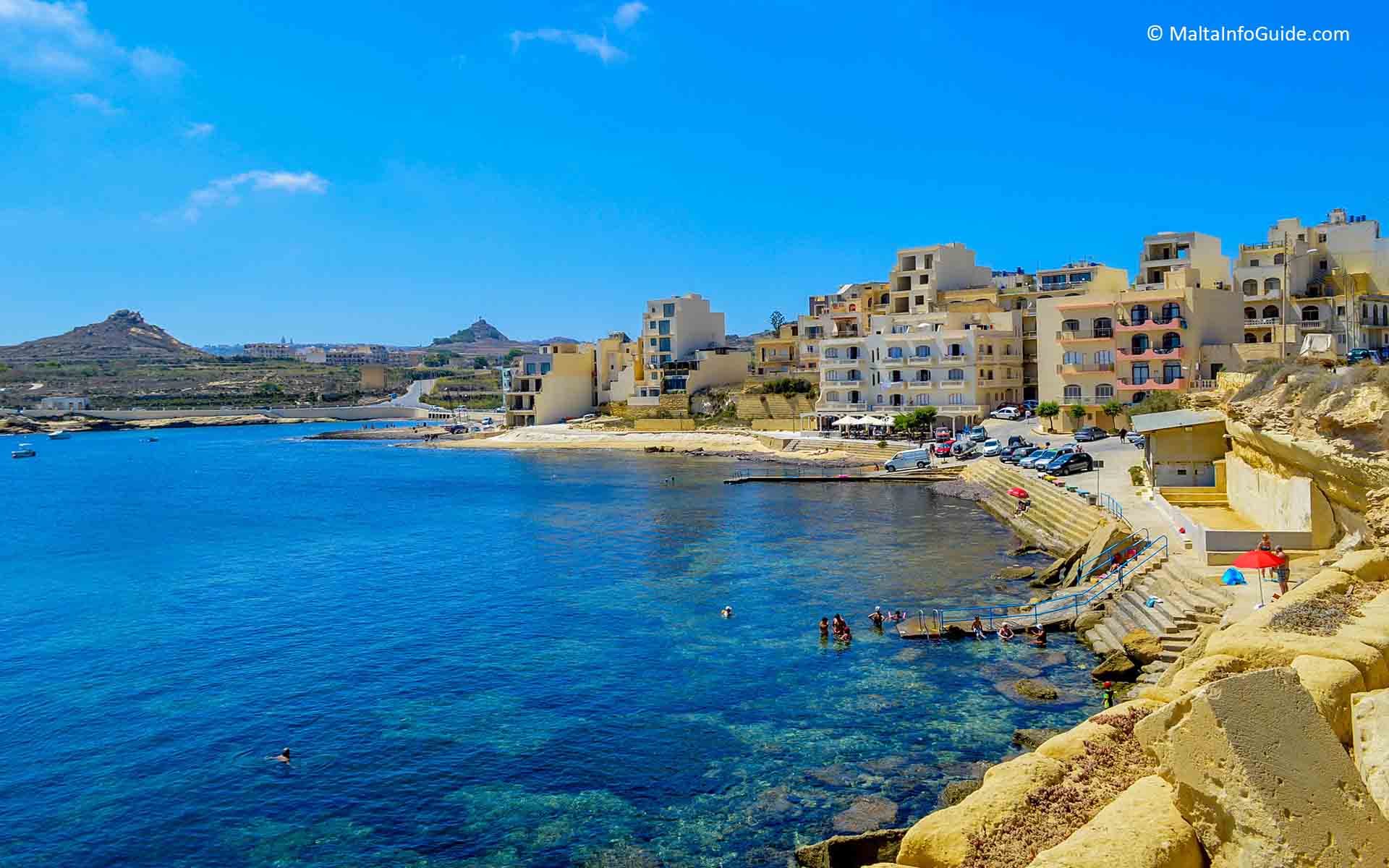 Qbajjar Bay located besides Marsalforn Bay
marsalforn bay gozo
The popular Marsalforn bay having one small sandy beach and the rest a rocky beach where people have selected various spots from where to enjoy a swim. This location is popular with restaurants and many apartments to rent for a holiday or long or short let for tourists and Maltese.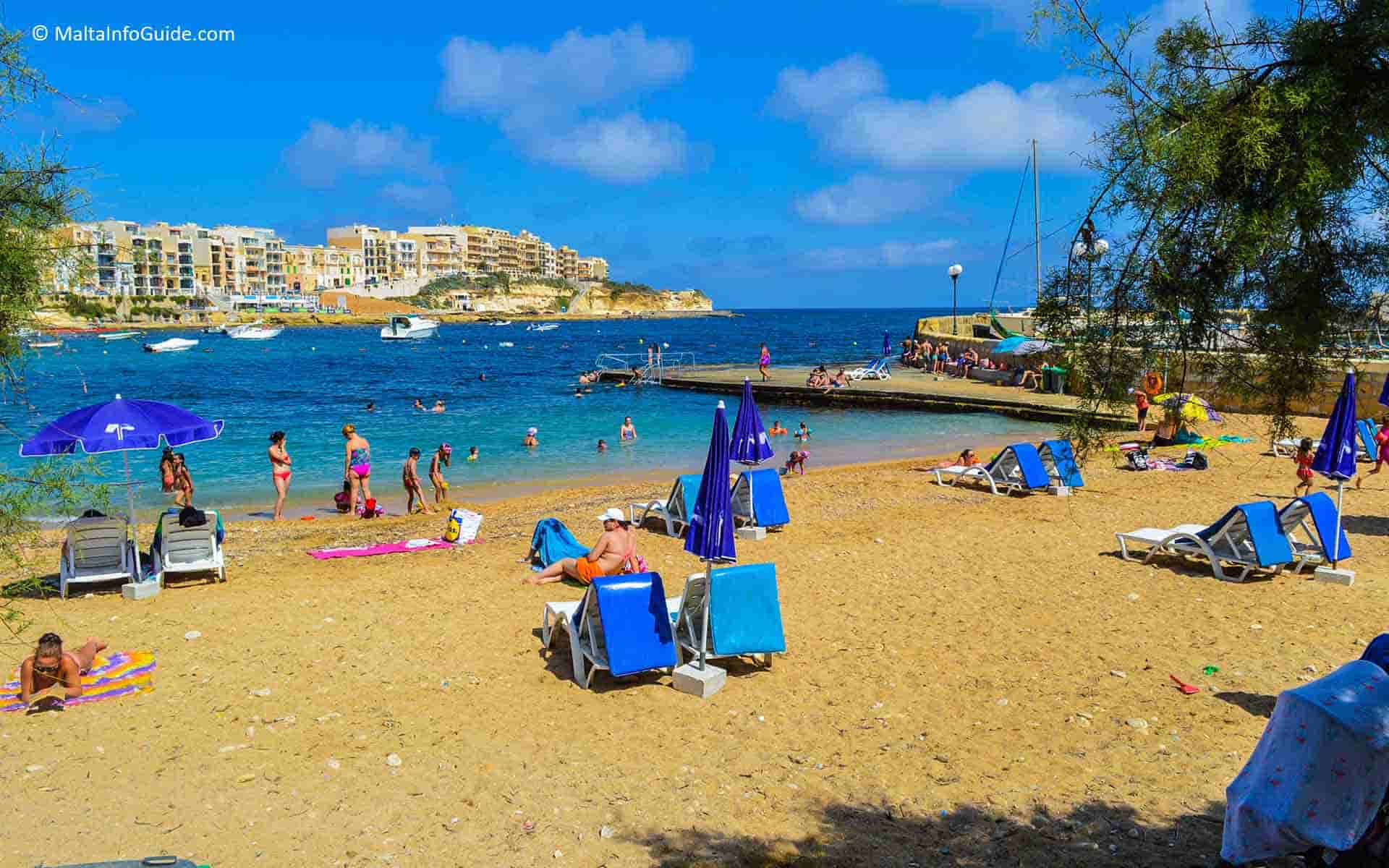 The small sandy beach at Marsalforn Bay
mgarr ix-xini bay
Mgarr ix-Xini Bay is very quiet. A narrow inlet at the end of a valley. High cliffs on the sides. You can arrive here through the villages of Sannat and Xewkija. This bay was the filing location for 'By The Sea' starring Angelina Jolie and Brad Pitt in 2014.
Related: Visit Citadel Gozo Malta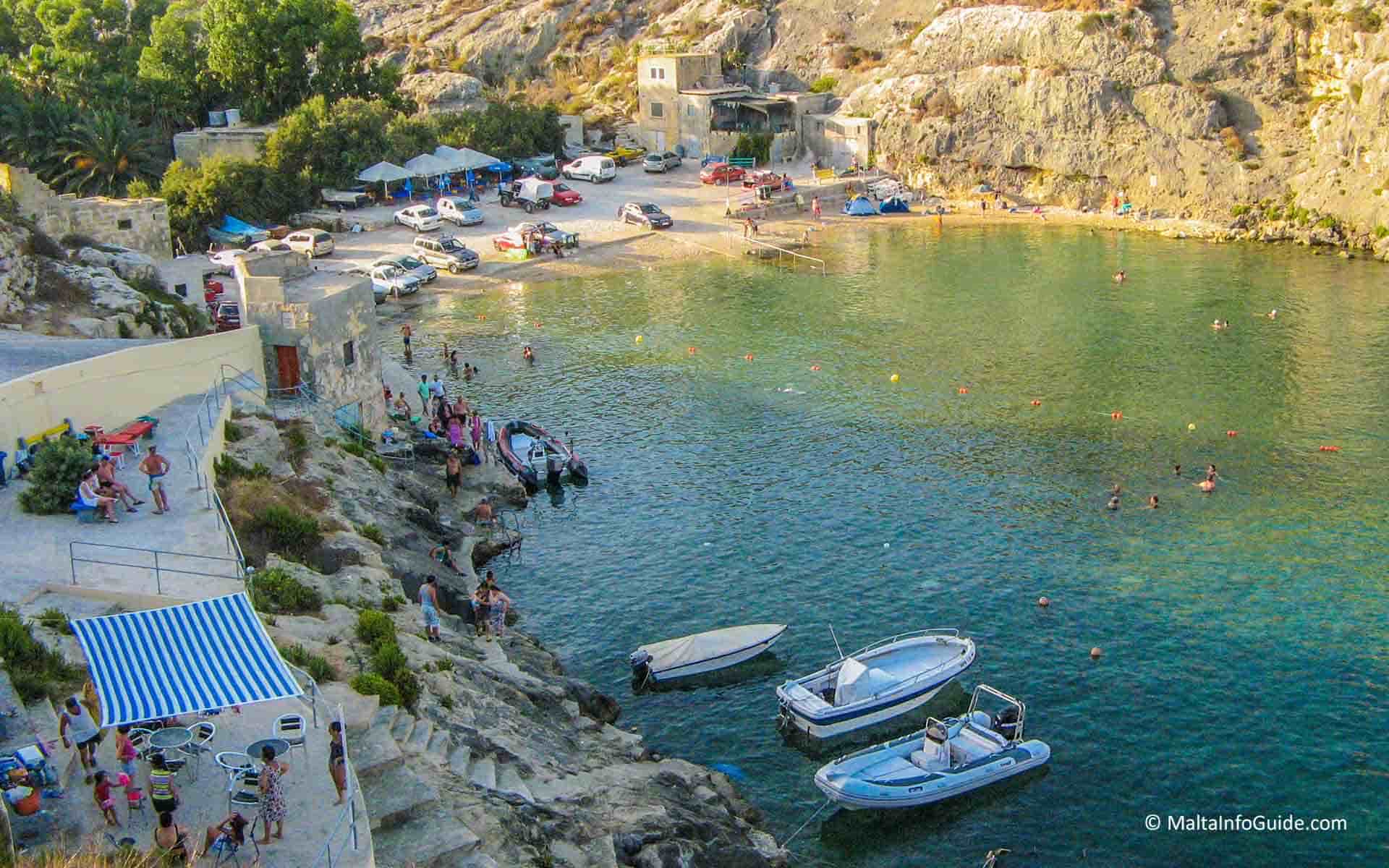 Mgarr Ix-Xini a small and secluded bay offers a rich aquamarine life.
wied l-ghasri gozo
Wied L-Ghasri bay is another quiet bay at the end of the Ghasri valley. The bay is very pebbly to descend from the shallow sea area. On the side, plenty of locations from where to jump in the sea. A popular diving site and well visited by pleasure boats.
Related: See The Feasts During Summer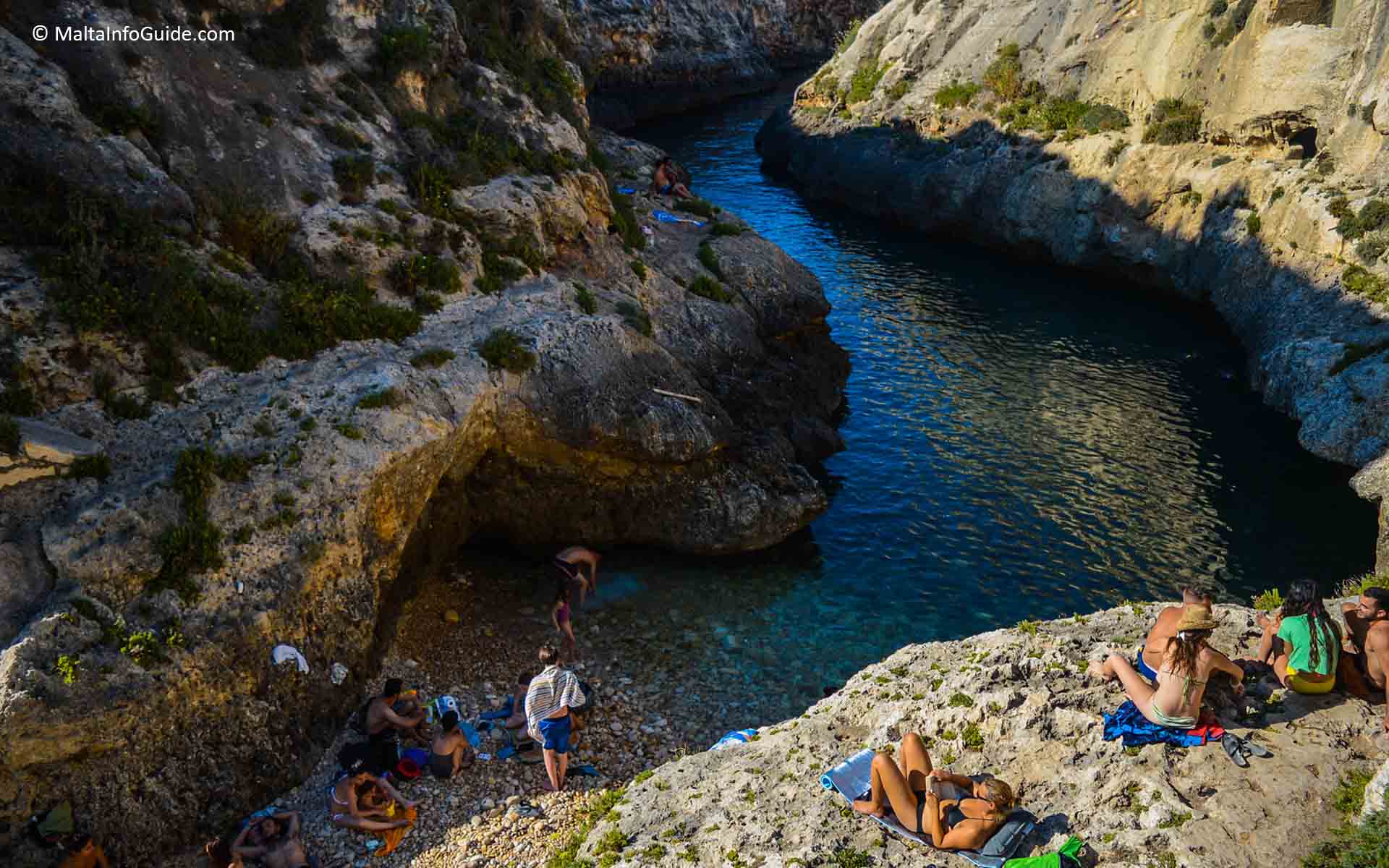 Wied L-Ghasri is popular with swimmers and diver to explore the underwater caves
want to rent a car in malta?
We have used Discover Cars every time we rented a car. We highly recommend them due to their good service and good prices.
Get The Best Rates On Your Car Rental Now!
need to book a hotel for your malta visit?
Using Booking.com, enter your travel dates and number of occupants then rates will be available for hotels and apartments during your visit to Malta 
Book Your Hotel In Malta on Booking.com for the Best Rates!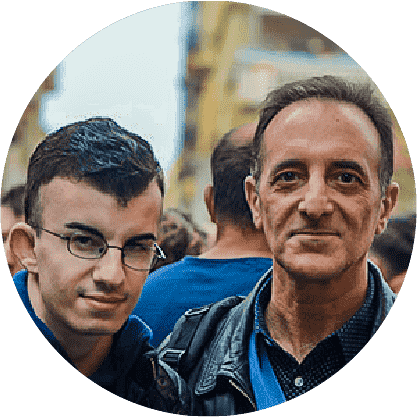 By Albert and Benjamin Magro